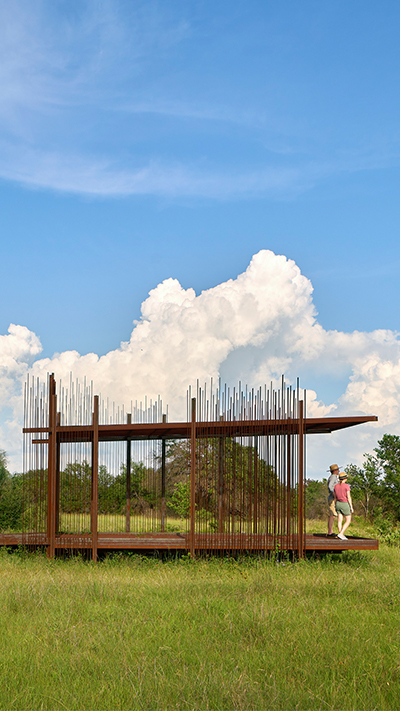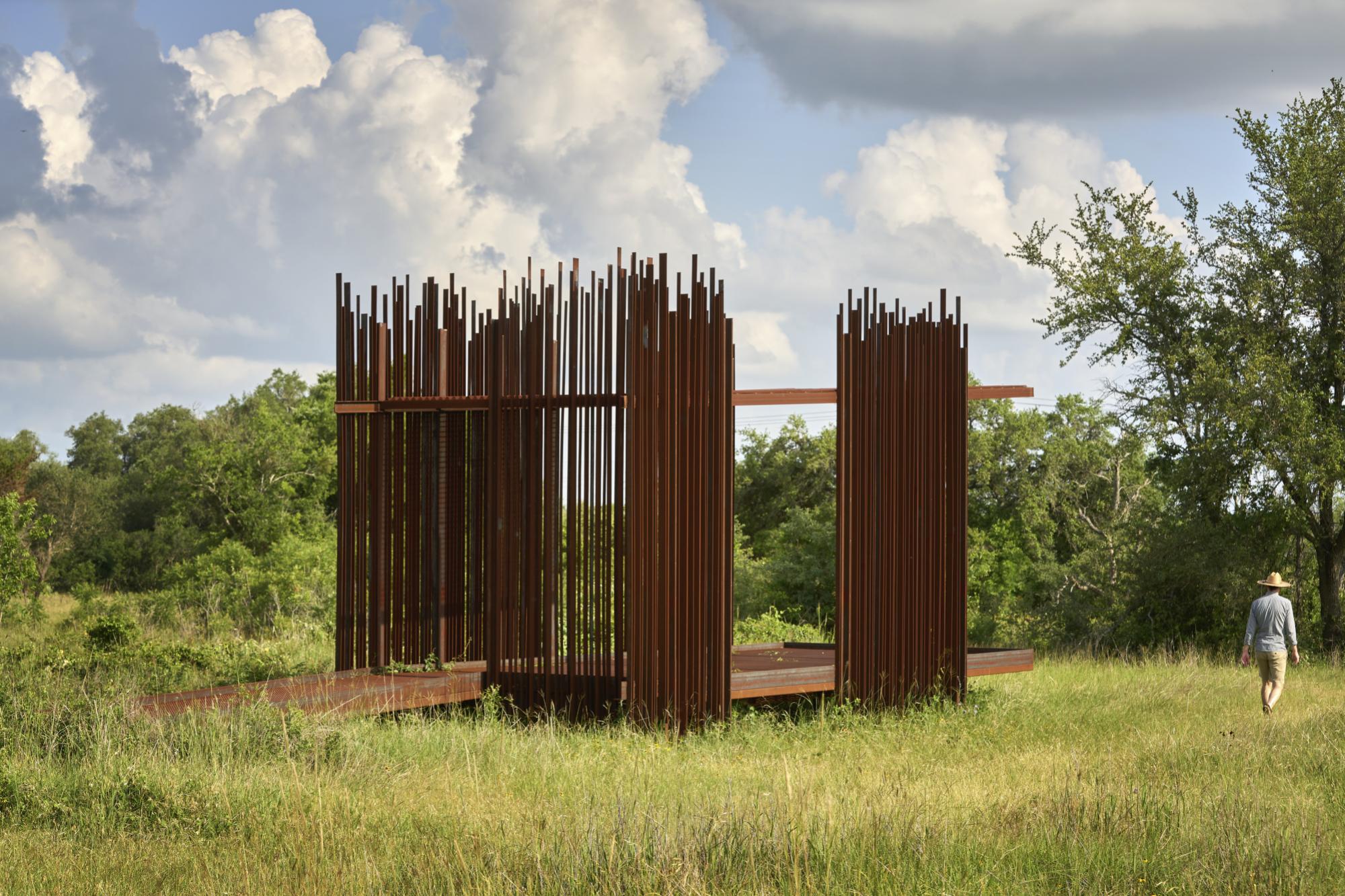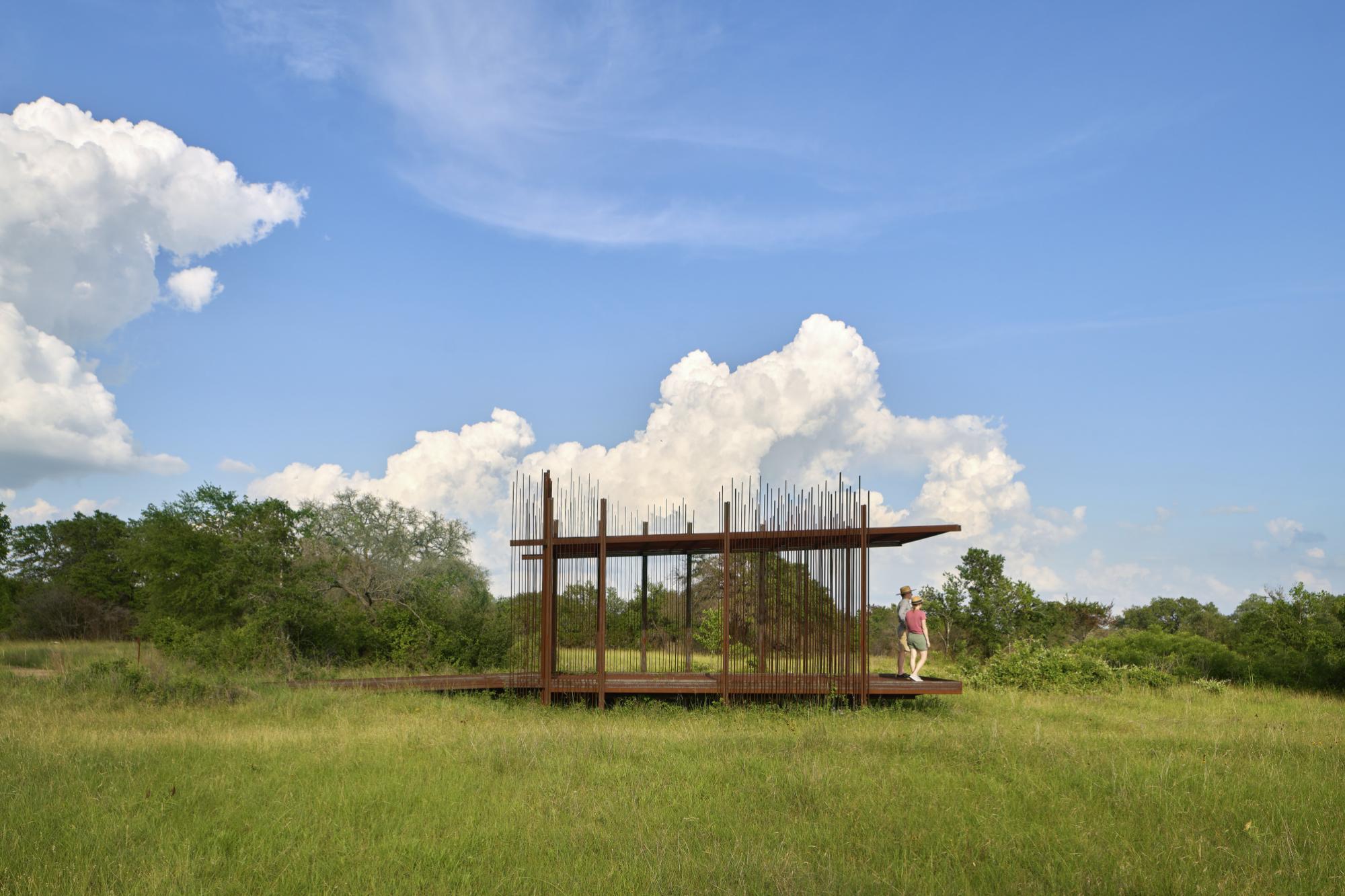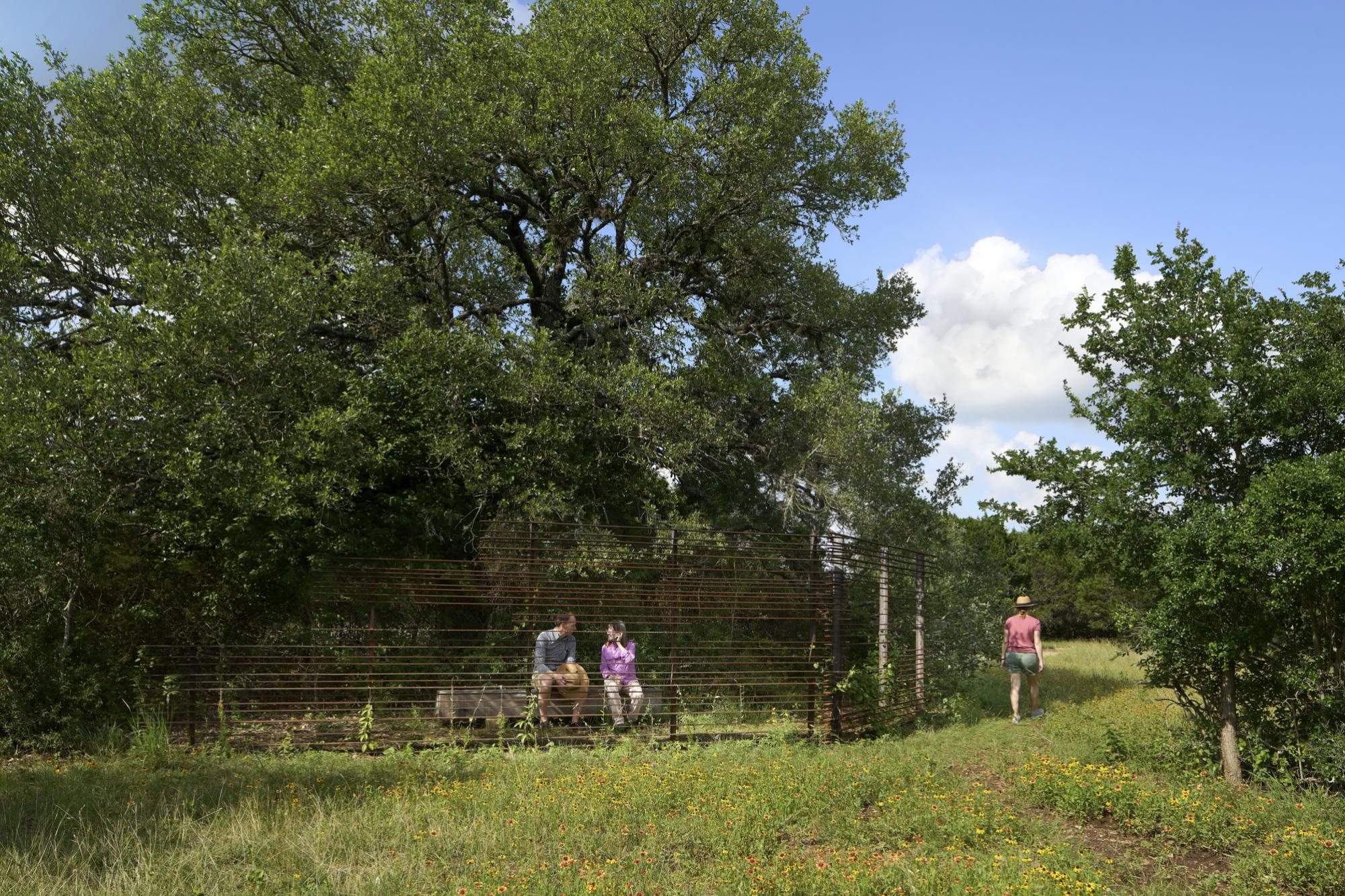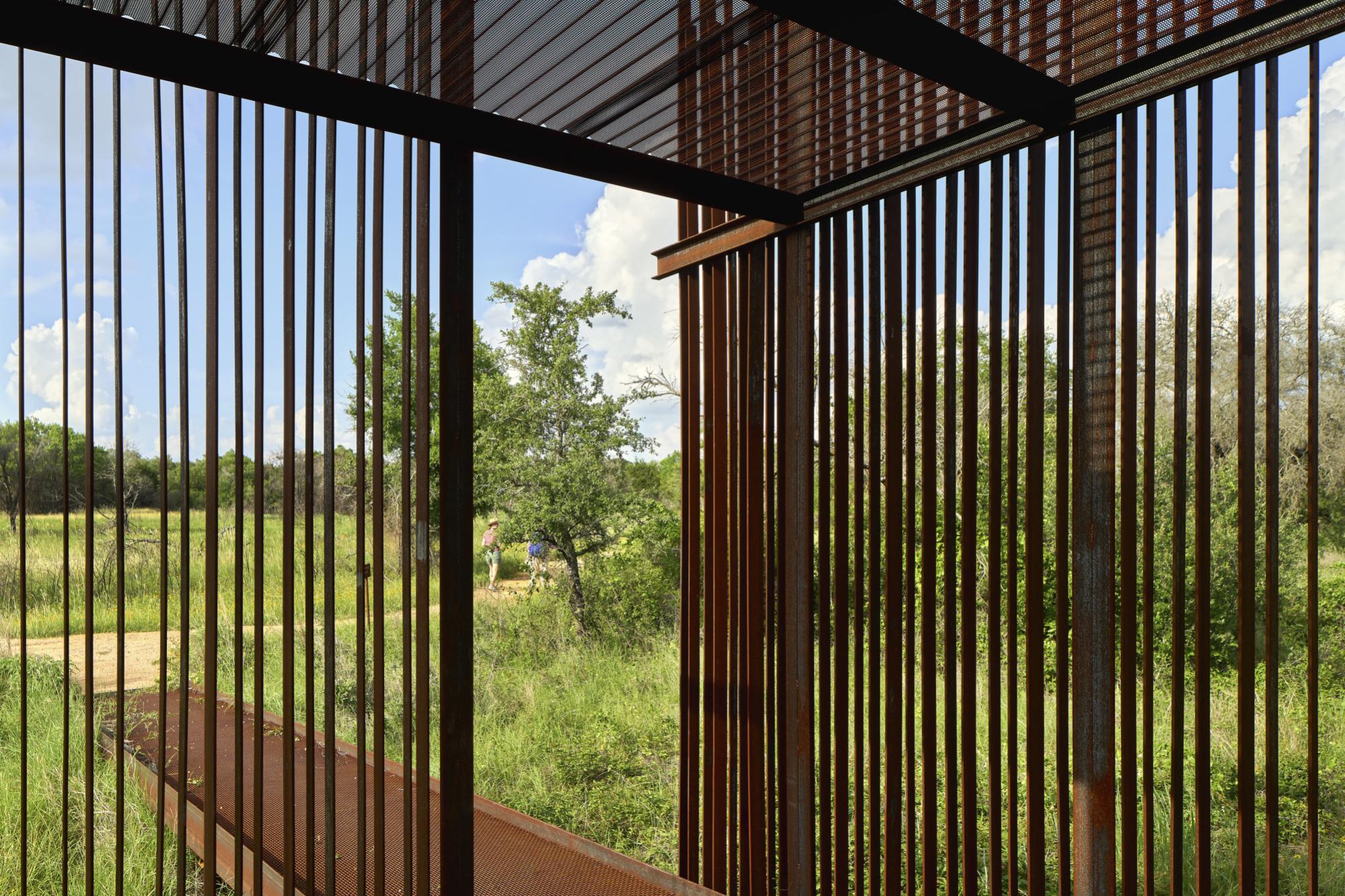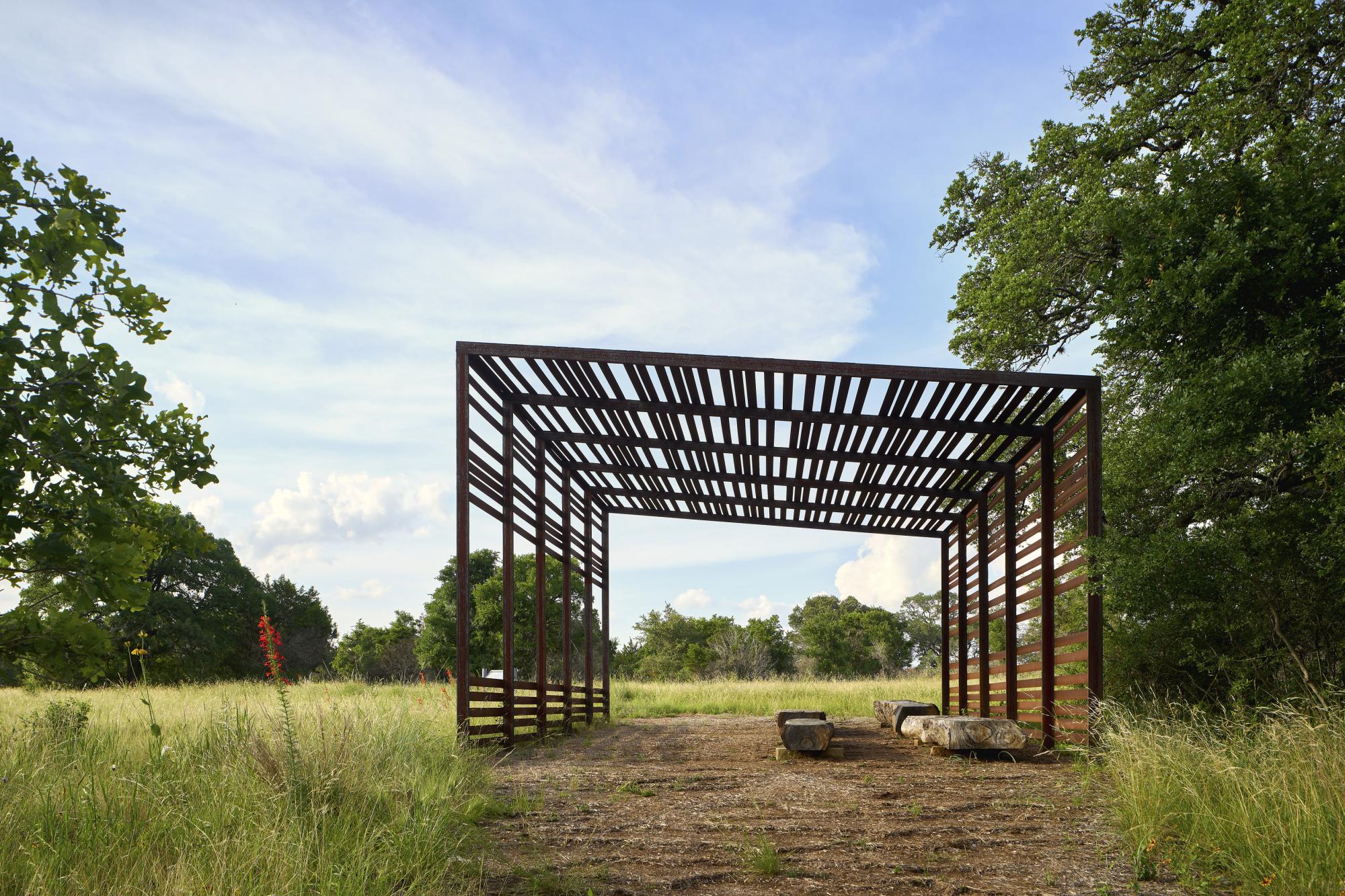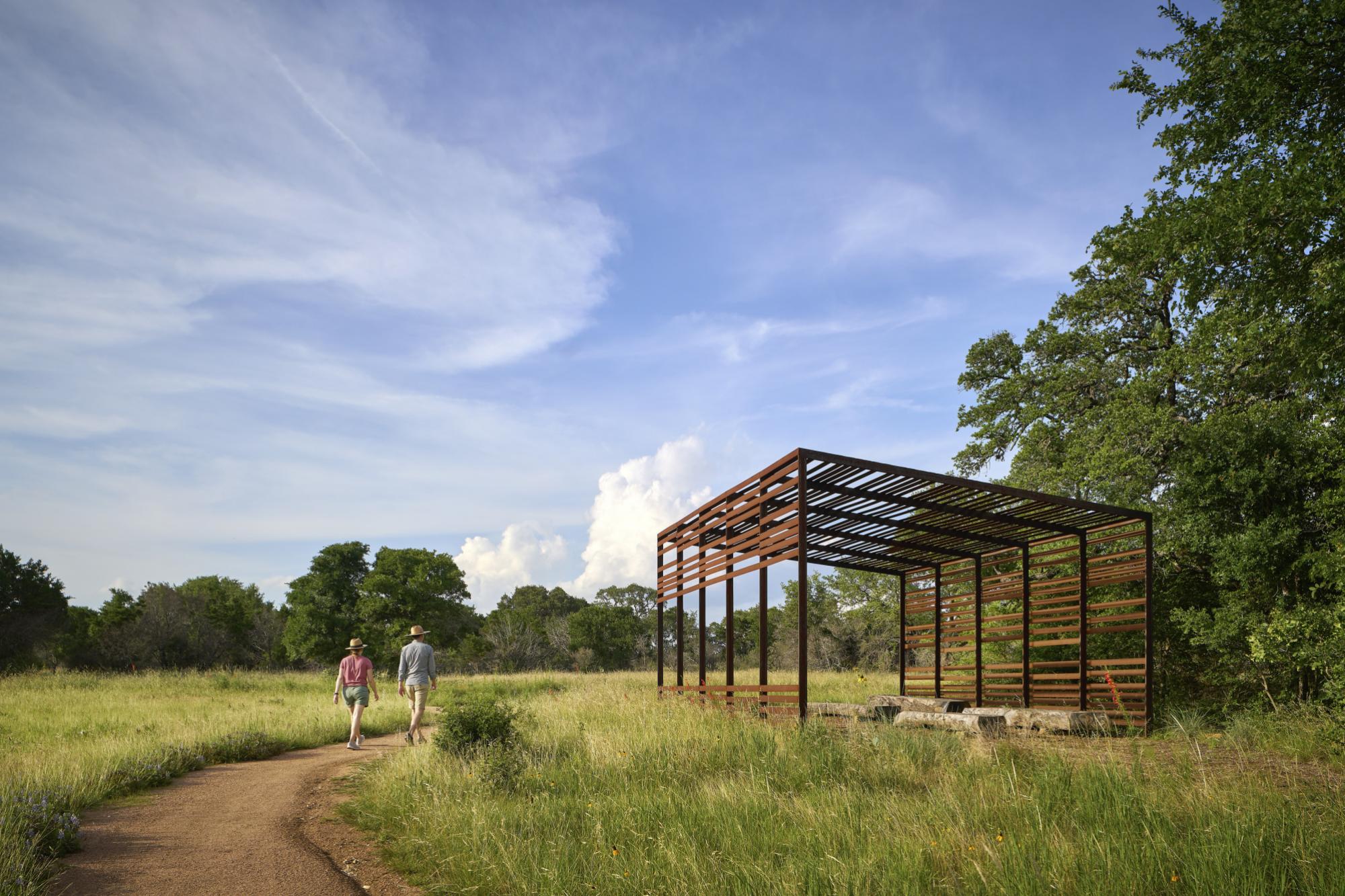 Eco-Conservation
Mark Simmons Memorial Trail Pavilions at Lady Bird Johnson Wildflower Center
of
Mark Simmons Memorial Trail Pavilions at Lady Bird Johnson Wildflower Center
Located at the Lady Bird Johnson Wildflower Center, the Simmons Research Trail was created to honor the late Mark Simmons PhD, who served as the Lady Bird Johnson's resident fire ecologist, researcher, and director of the of the LBJWC prairie restoration department. The Simmons Trail meanders through the heart of Mark's fire research plots, where visitors can observe the effects of prescribed fire and rotational mowing (to mimic grazing) to restore native grassland communities.

At the heart of these pavilions is a sense of discovery. The design includes an outdoor classroom, a bird blind, and an elevated field observation station where visitors can see how prescribed fires change plant community composition. The client's vision was to have a classroom that "could be set on fire from time to time," and could serve as a catalyst for visitors to learn more about Texas ecologies.
Designed of steel with minimal concrete footings, the pavilions' simple and beautiful design lessens the project's carbon impact while ensuring longevity and resilience. The fire pavilion's exterior fins change depending on the angle of approach— at times it appears transparent while at other times it reads as more opaque.
17155_N6_board.jpg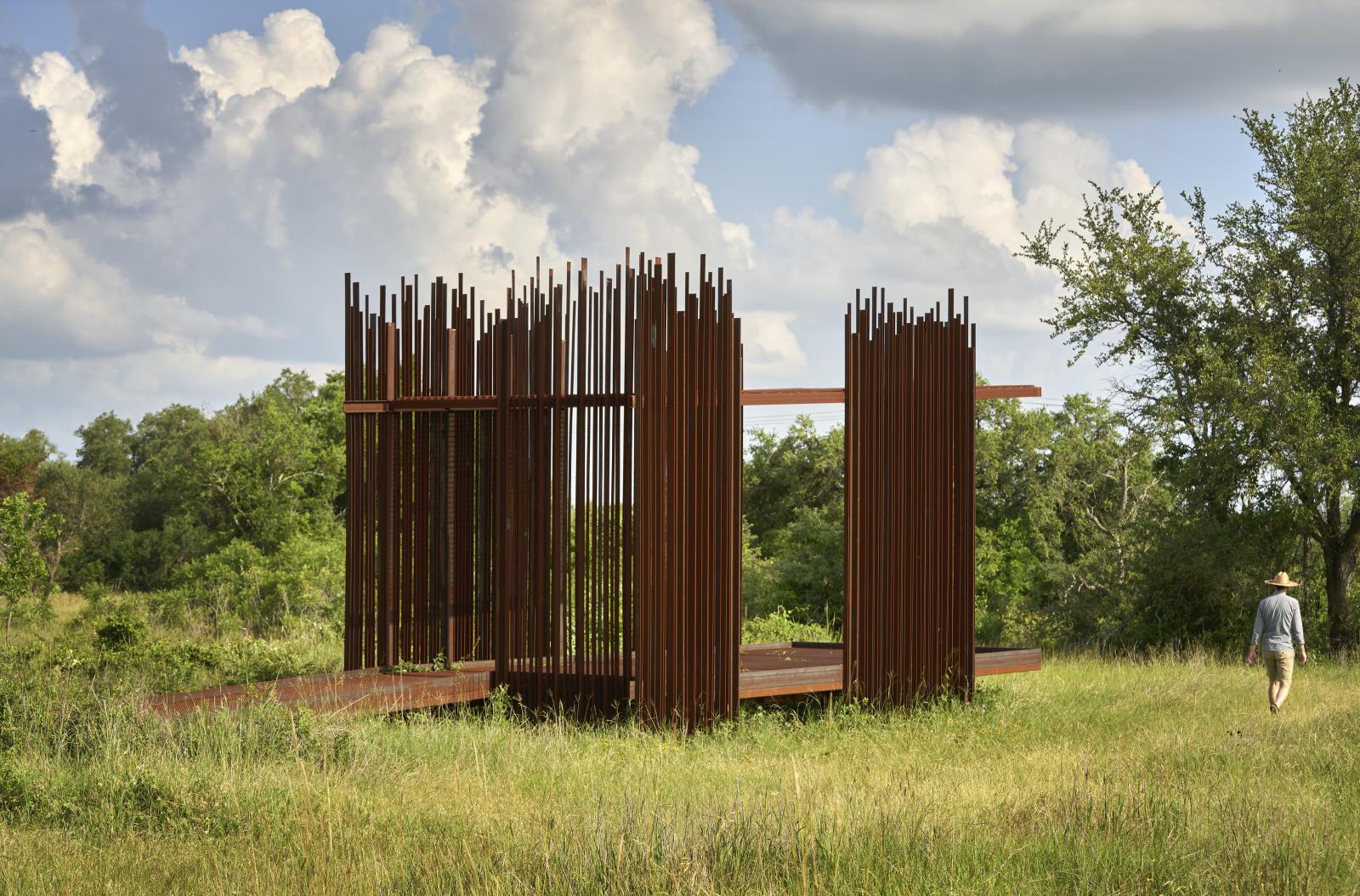 17155_N2_board.jpg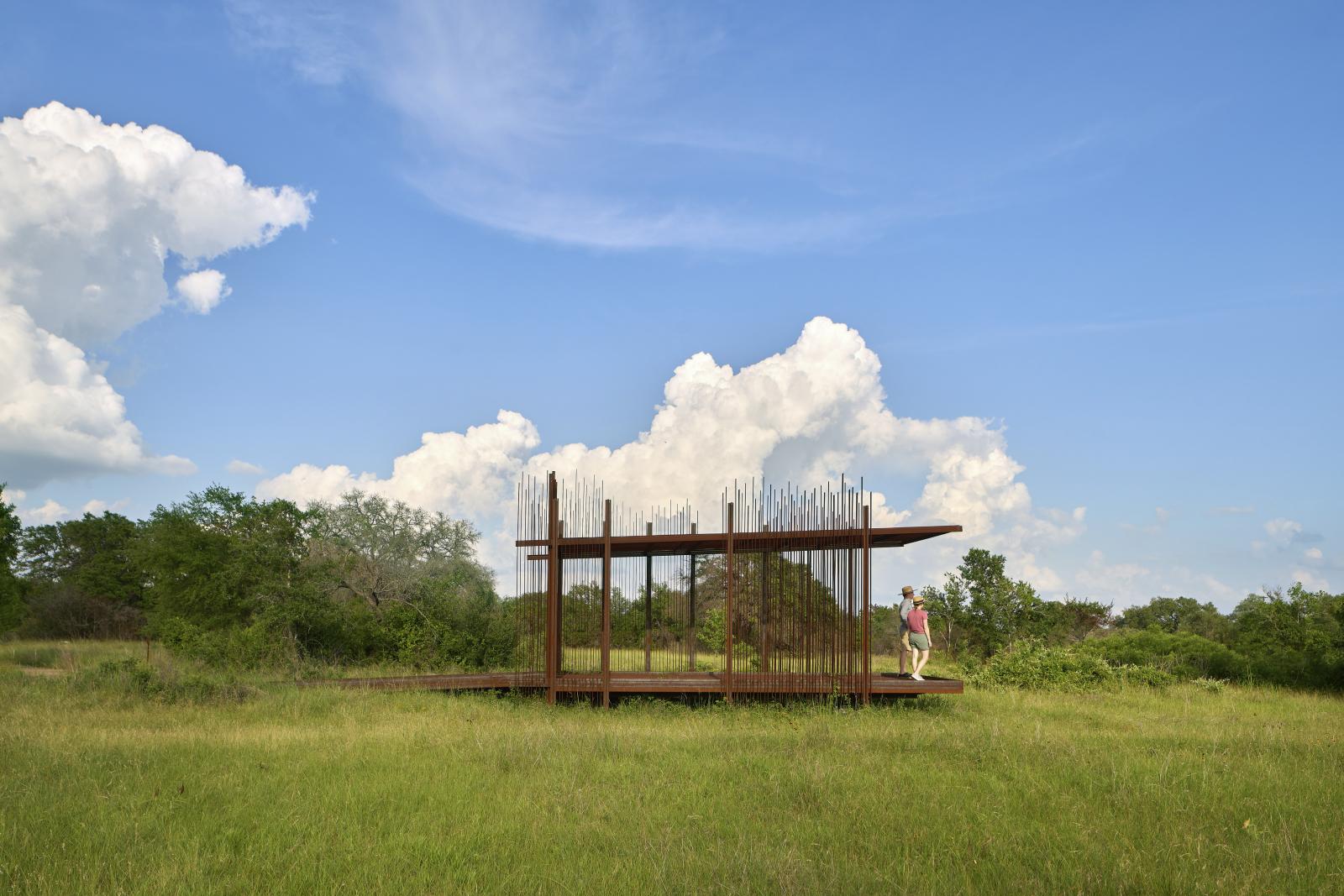 17155_N8_board.jpg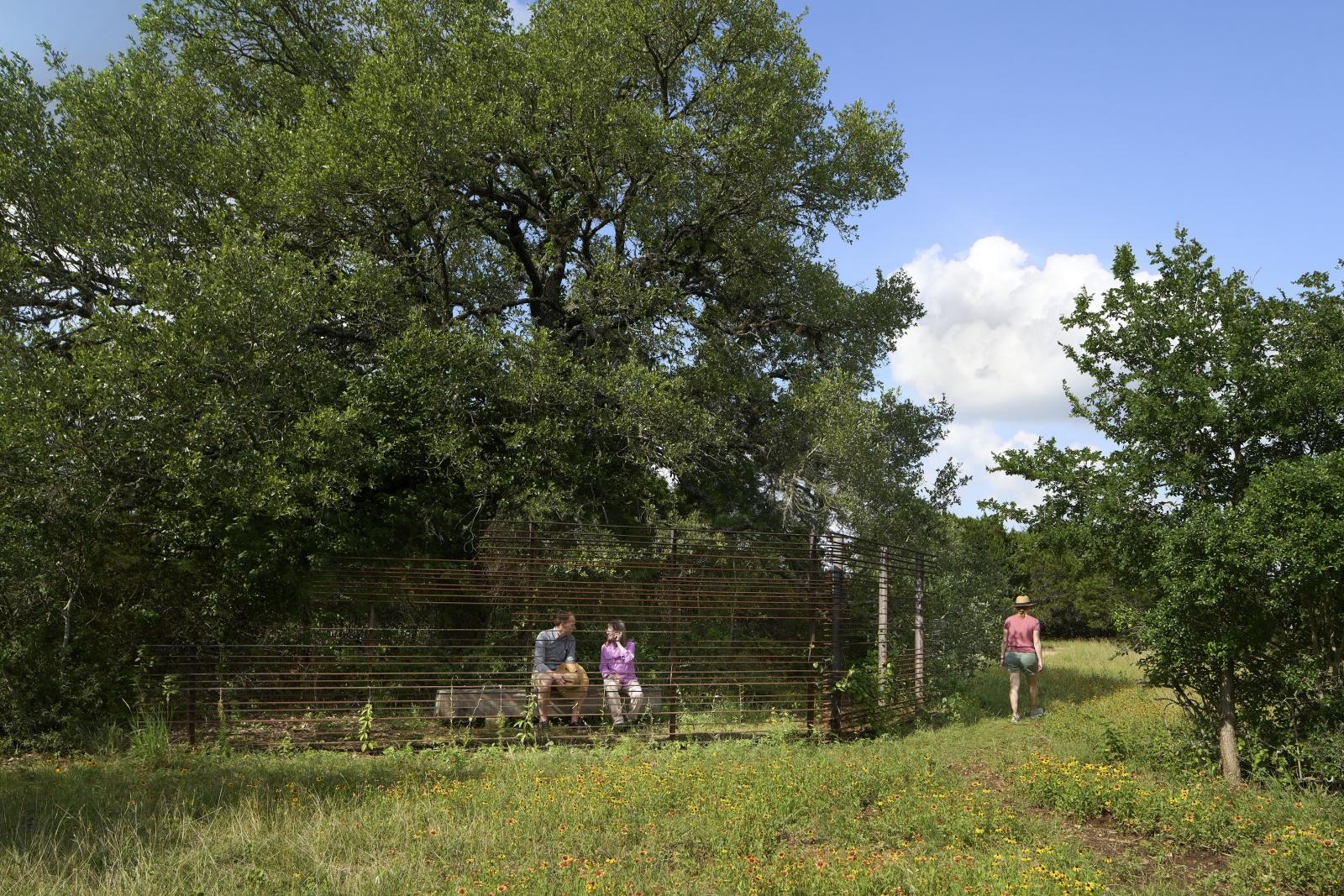 17155_N10_board.jpg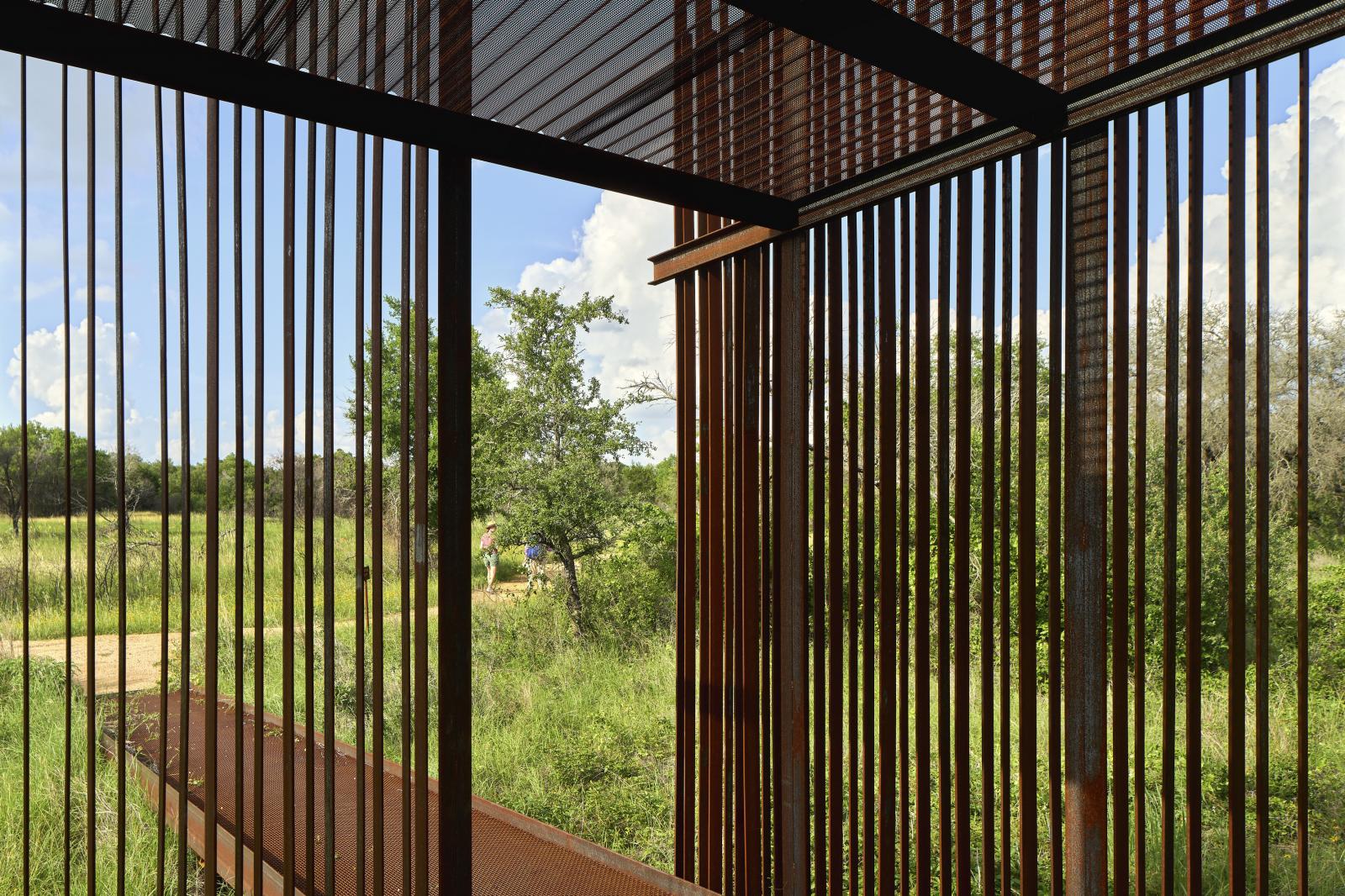 17155_N12_board.jpg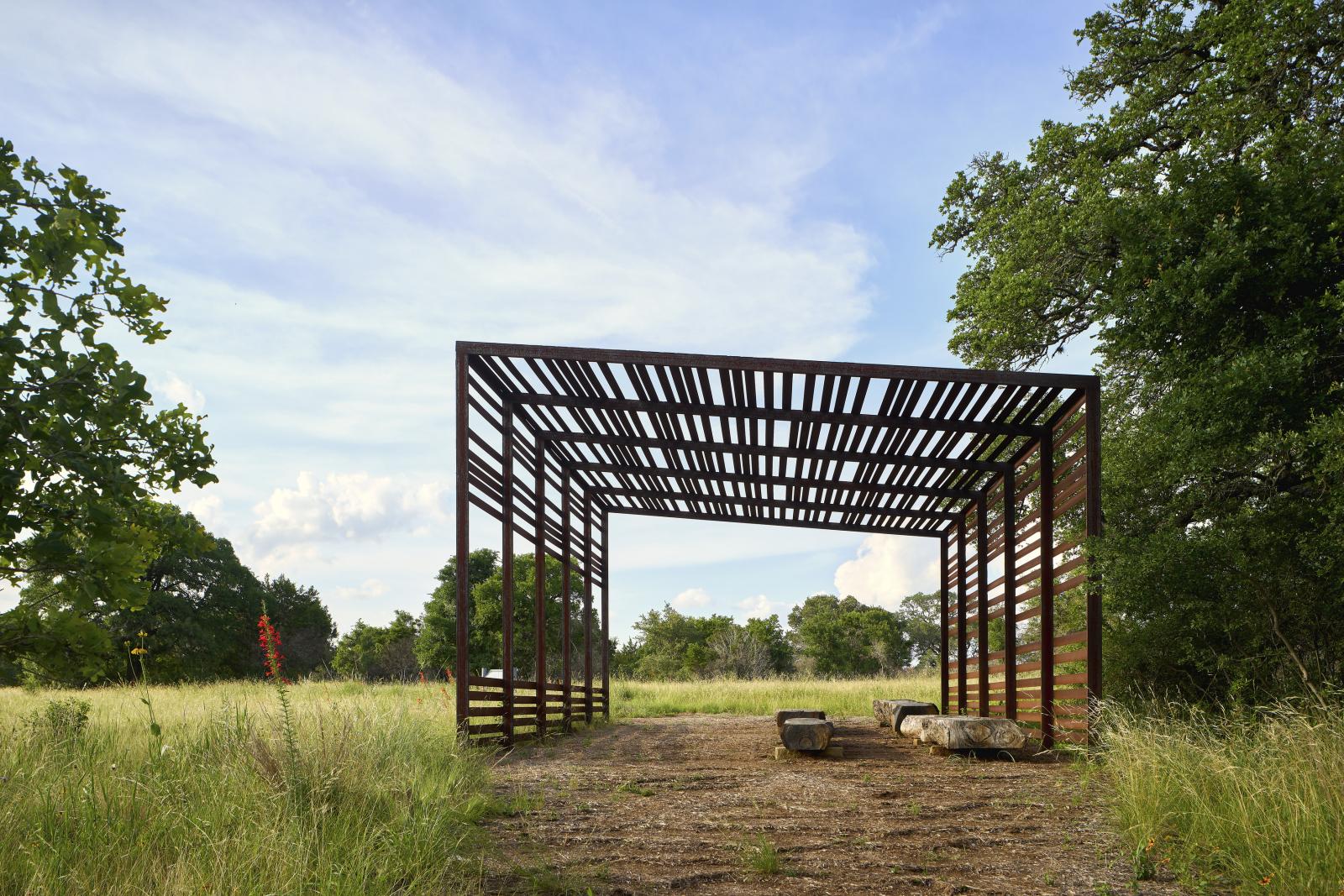 17155_N13_board.jpg