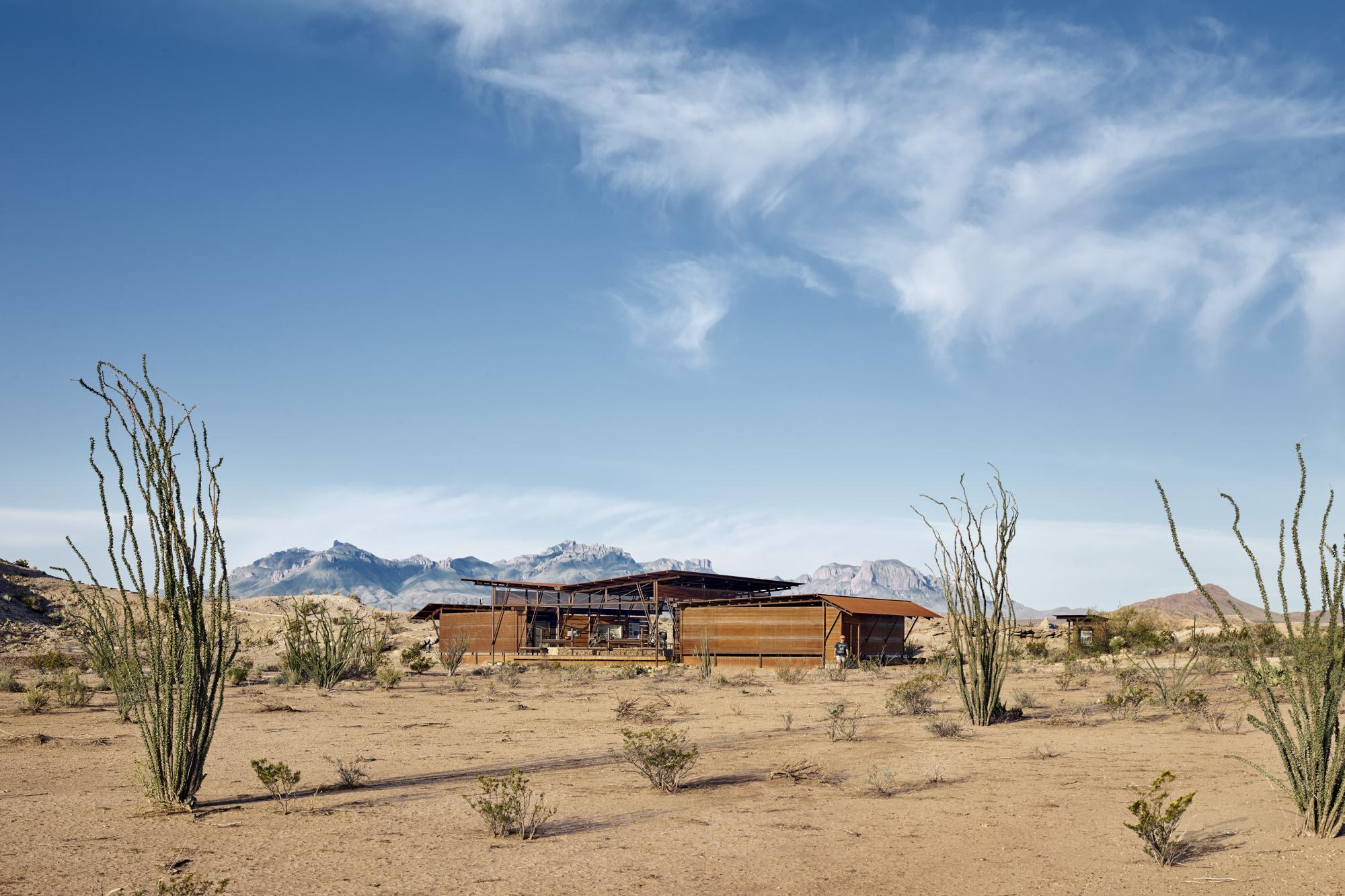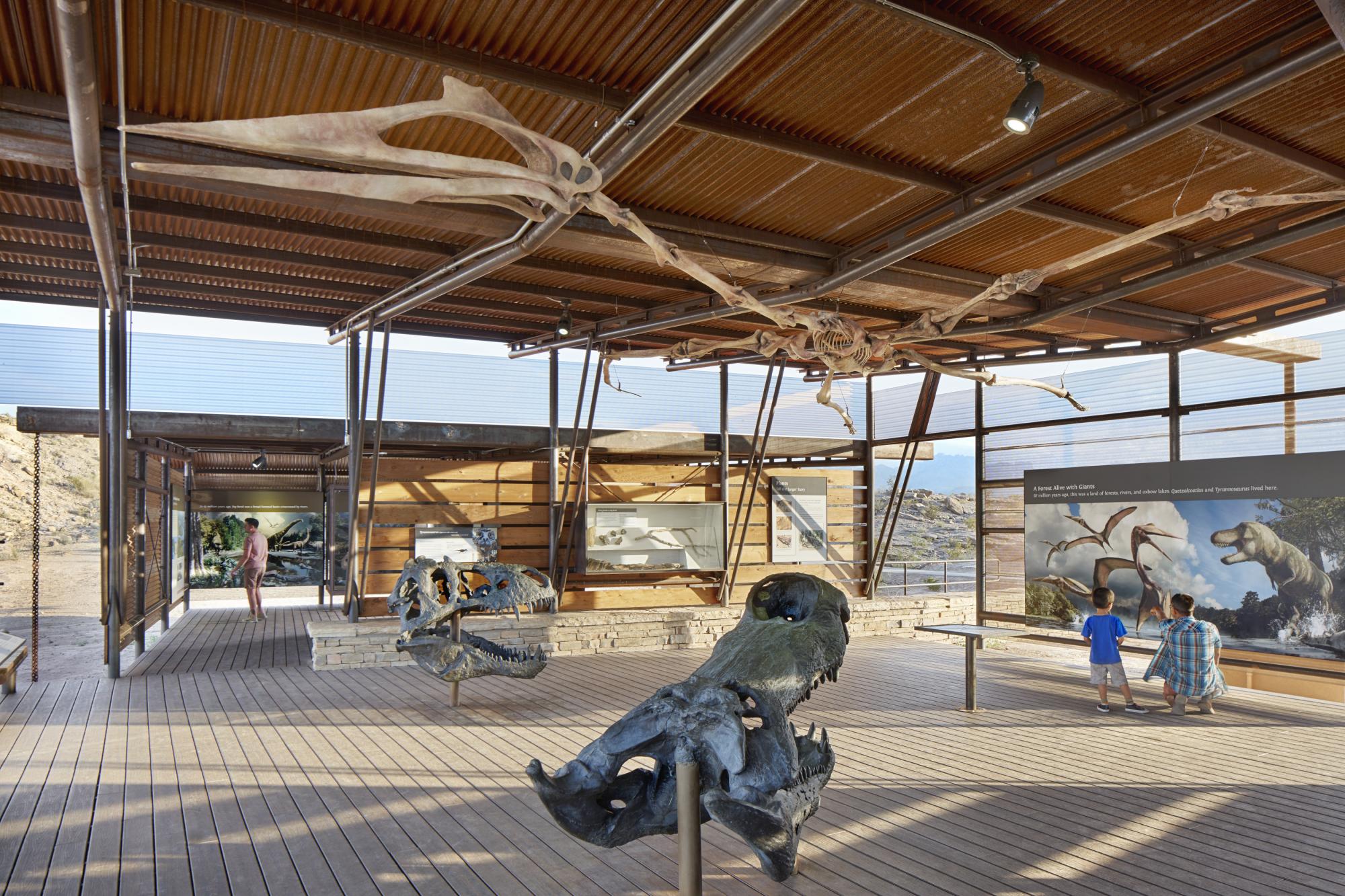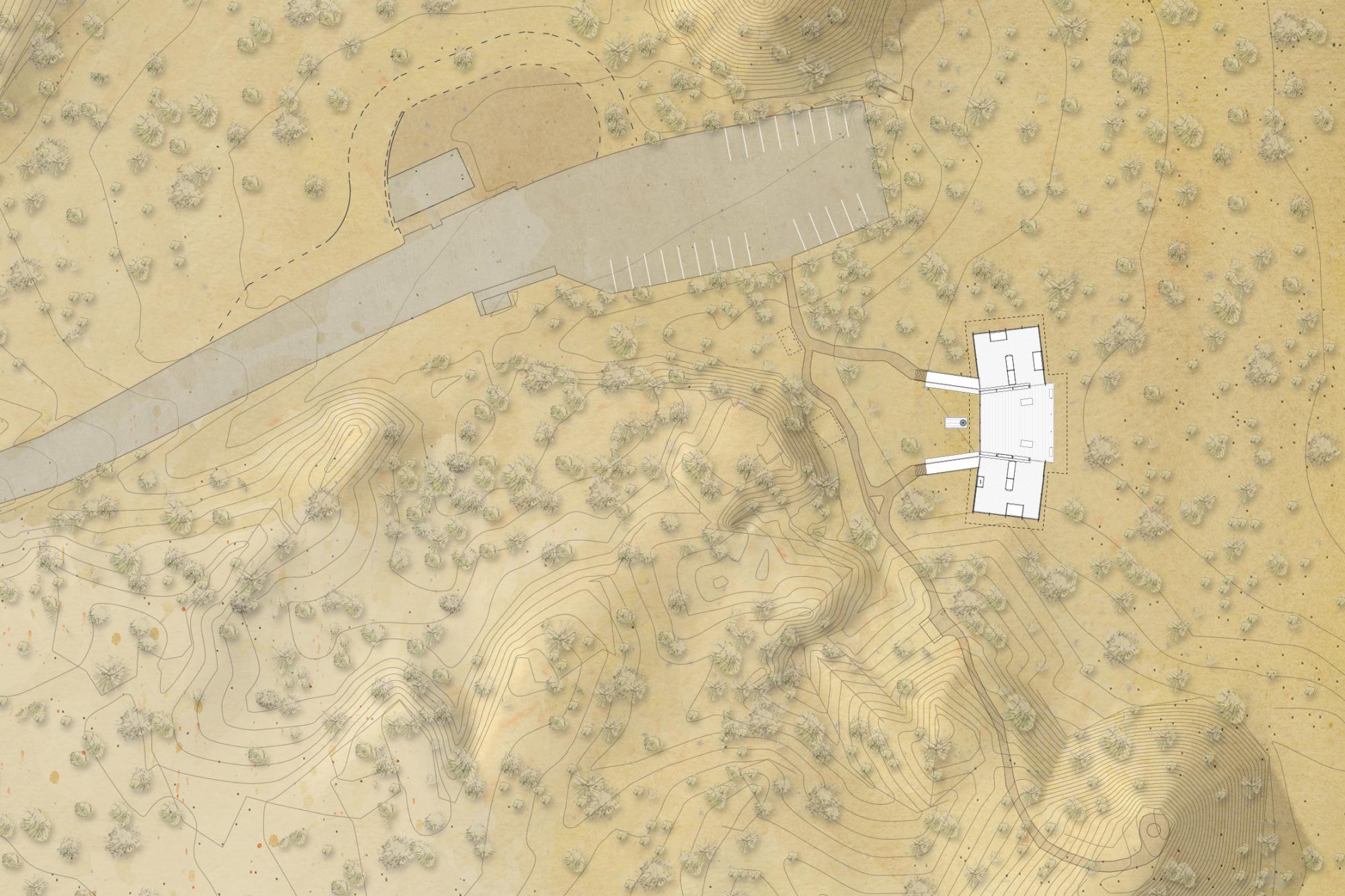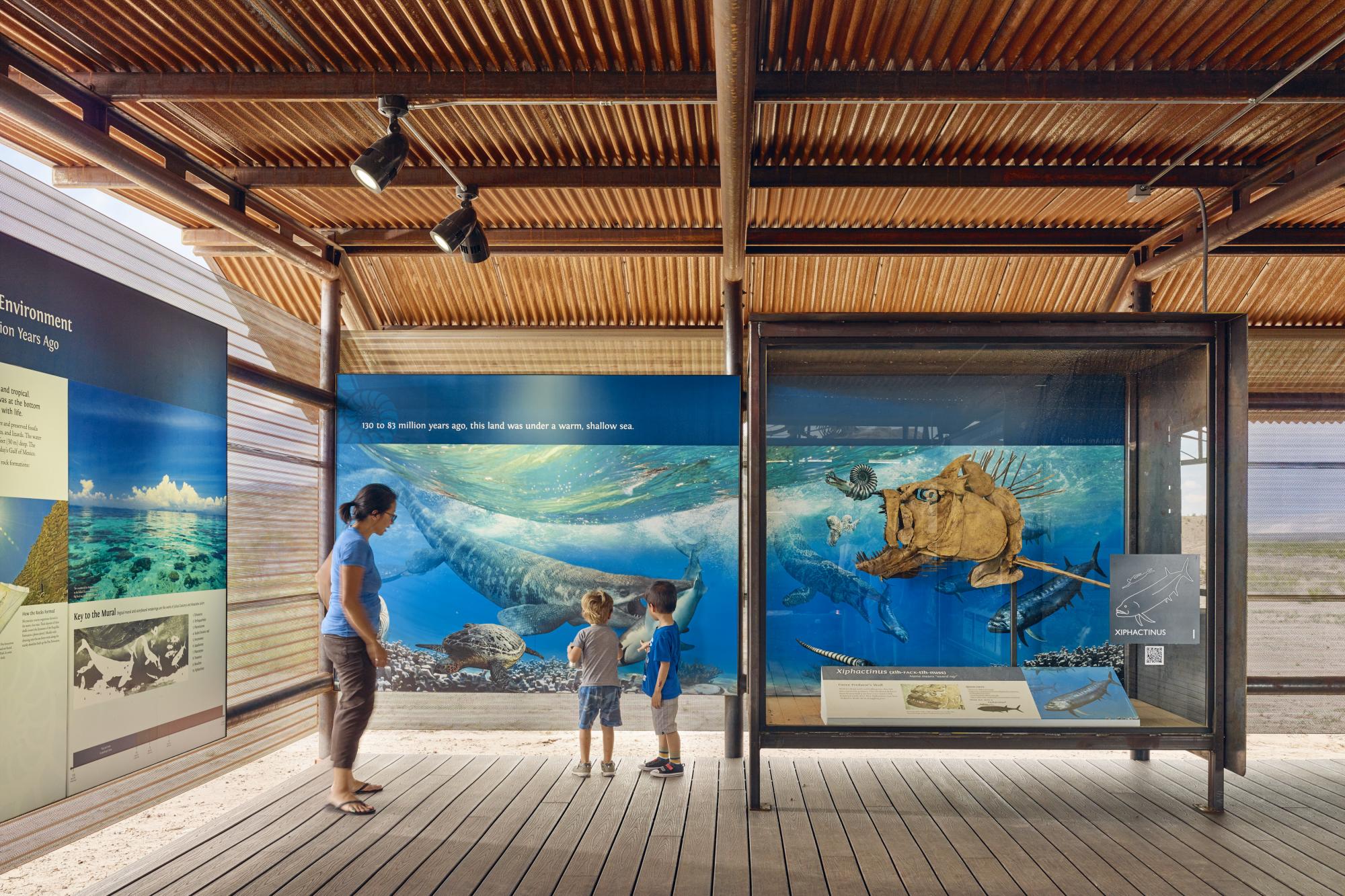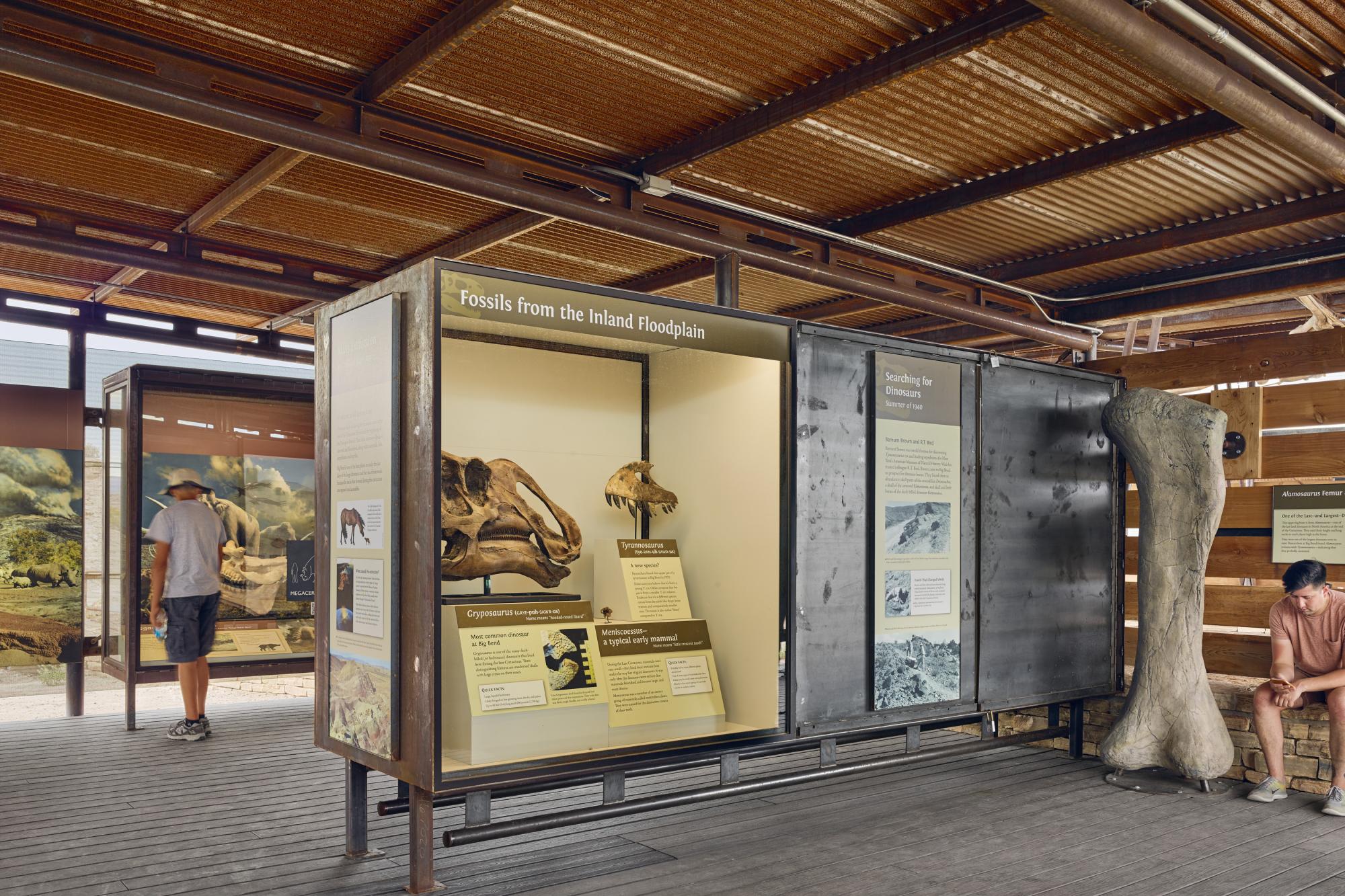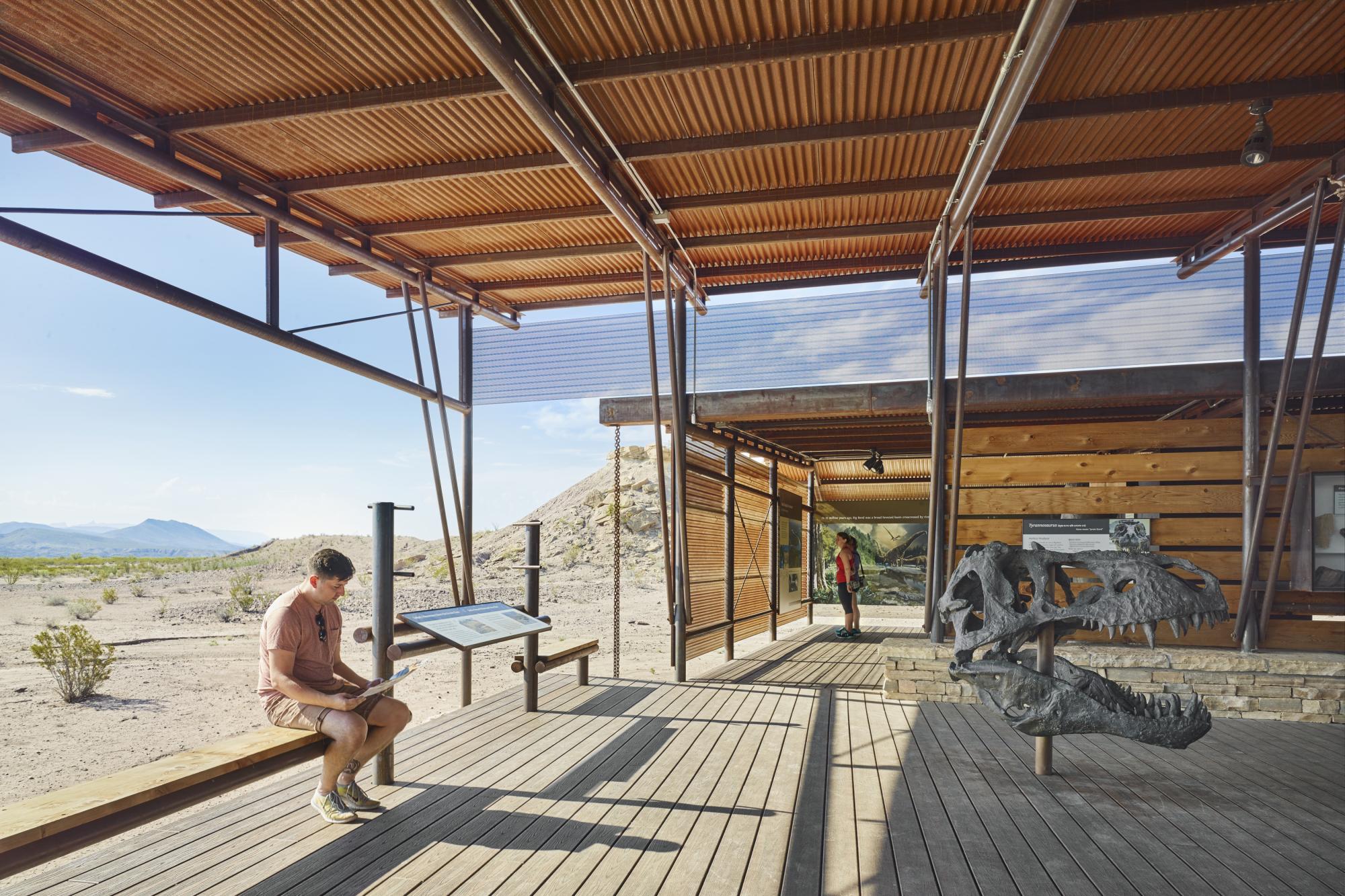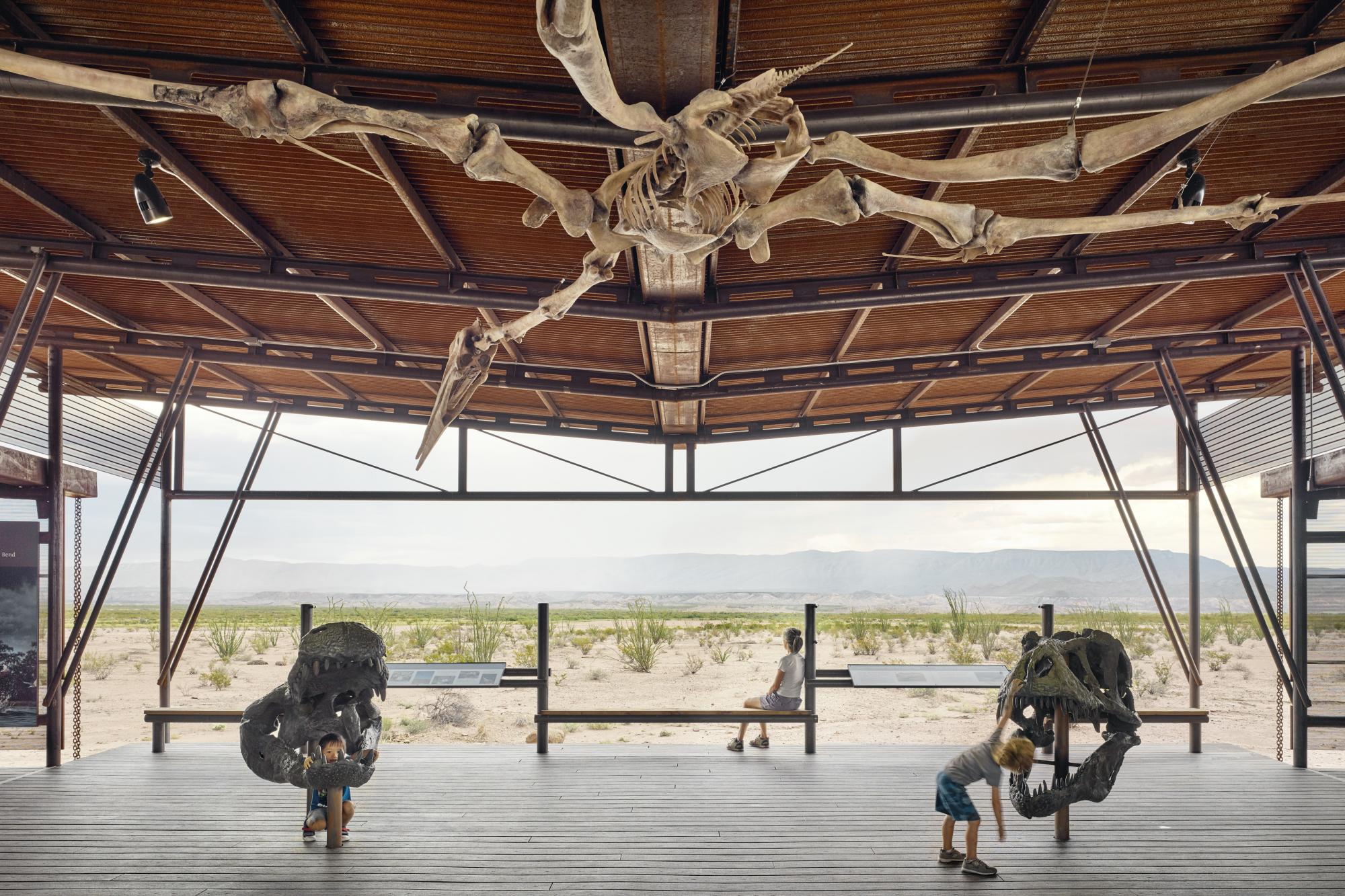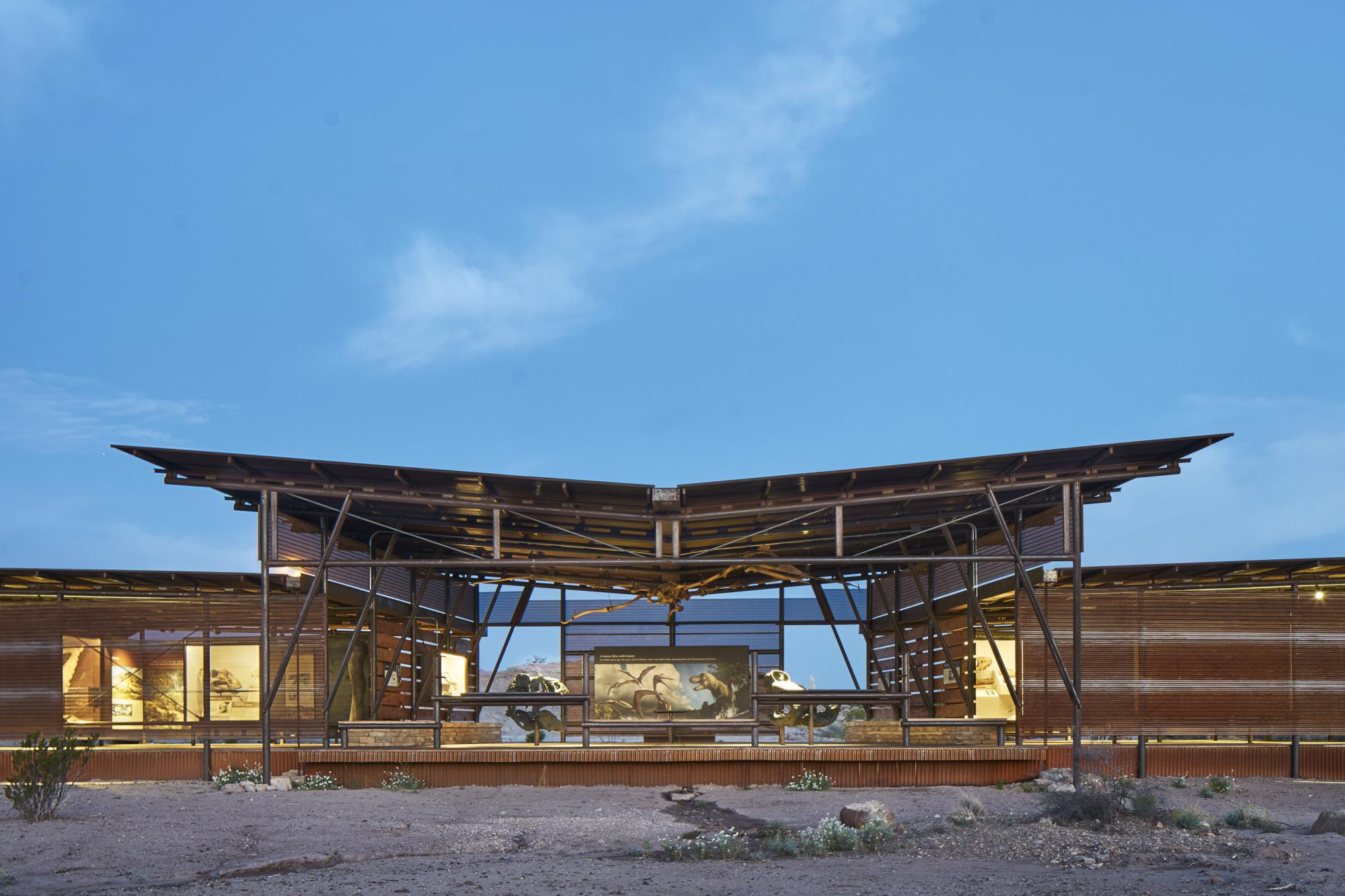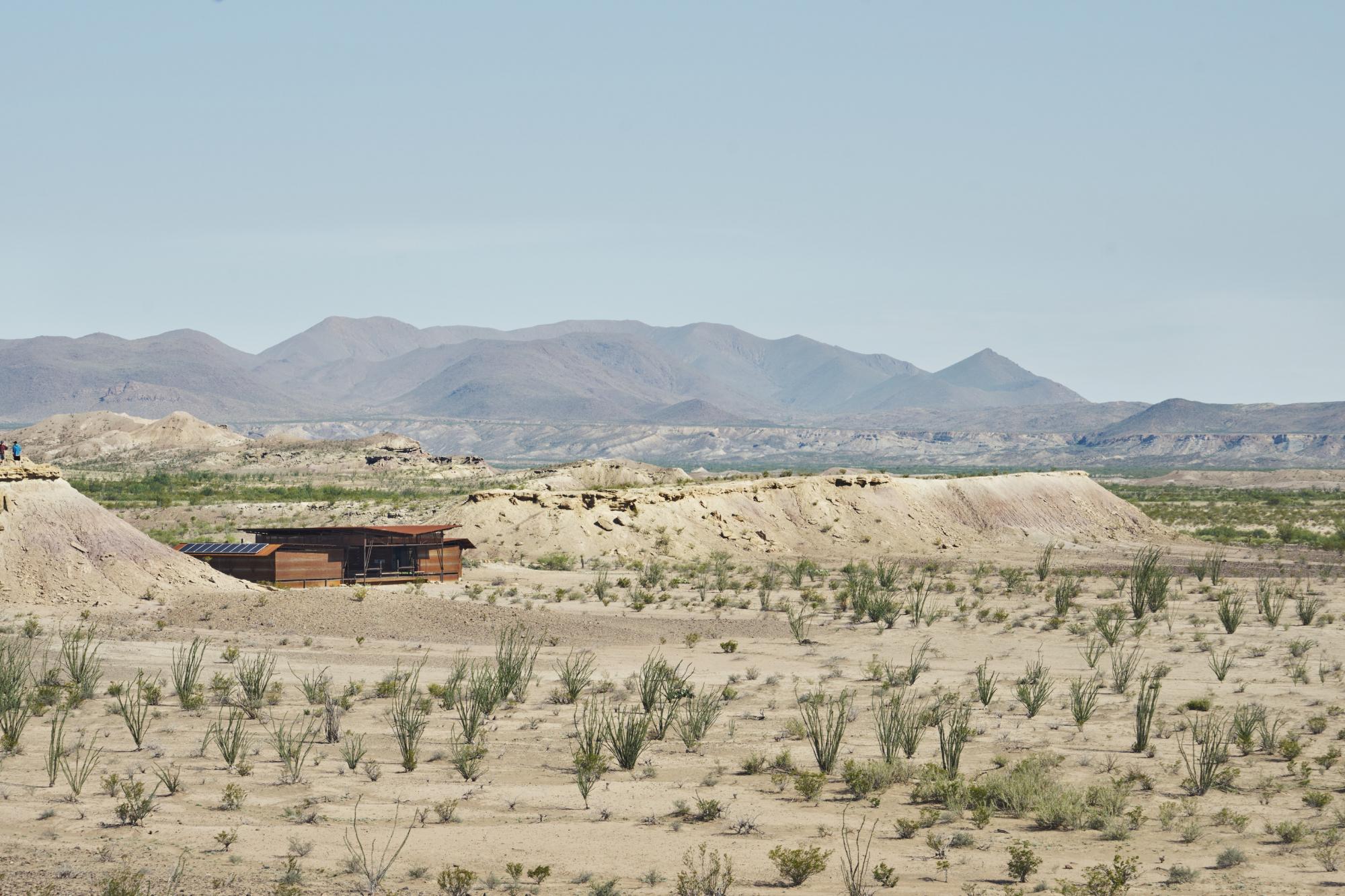 Big Bend Fossil Discovery Exhibit
Big Bend National Park, TX
The Big Bend Fossil Discovery Exhibit is an off-grid, open-air center located in the expansive Big Bend National Park. Using a combination of fossil replicas, interpretive displays and geologic diagrams, visitors develop an understanding of the correlation between the dinosaur fossils discovered in the region and the geologic formations visible from the pavilion.
The design of the pavilion centers on the Gallery of Giants, which opens to the Sierra del Carmen mountains, while the butterfly roof recalls the winged Quetzalcoatlus that hangs from above. Because the exhibit is unstaffed, partitions are a key design factor that create an intuitive, self-guided visitor experience.
The building materials — including perforated corrugated metal in a color scheme blending with the surrounding terrain to avoid disrupting views from roadways and trails— were chosen to be durable and low-maintenance in the harsh West Texas climate. The structure is elevated with piers to minimize site disturbance to the site's flora and fauna and sit quietly within the desert landscape. A solar array providing sufficient energy to the structure and a rainwater collection cistern minimize its environmental impact.
The judges wanted to specifically recognize the achievement in the integration of architecture and space/place and how the design and content (were) closely intertwined.
11032_P_N5_board.jpg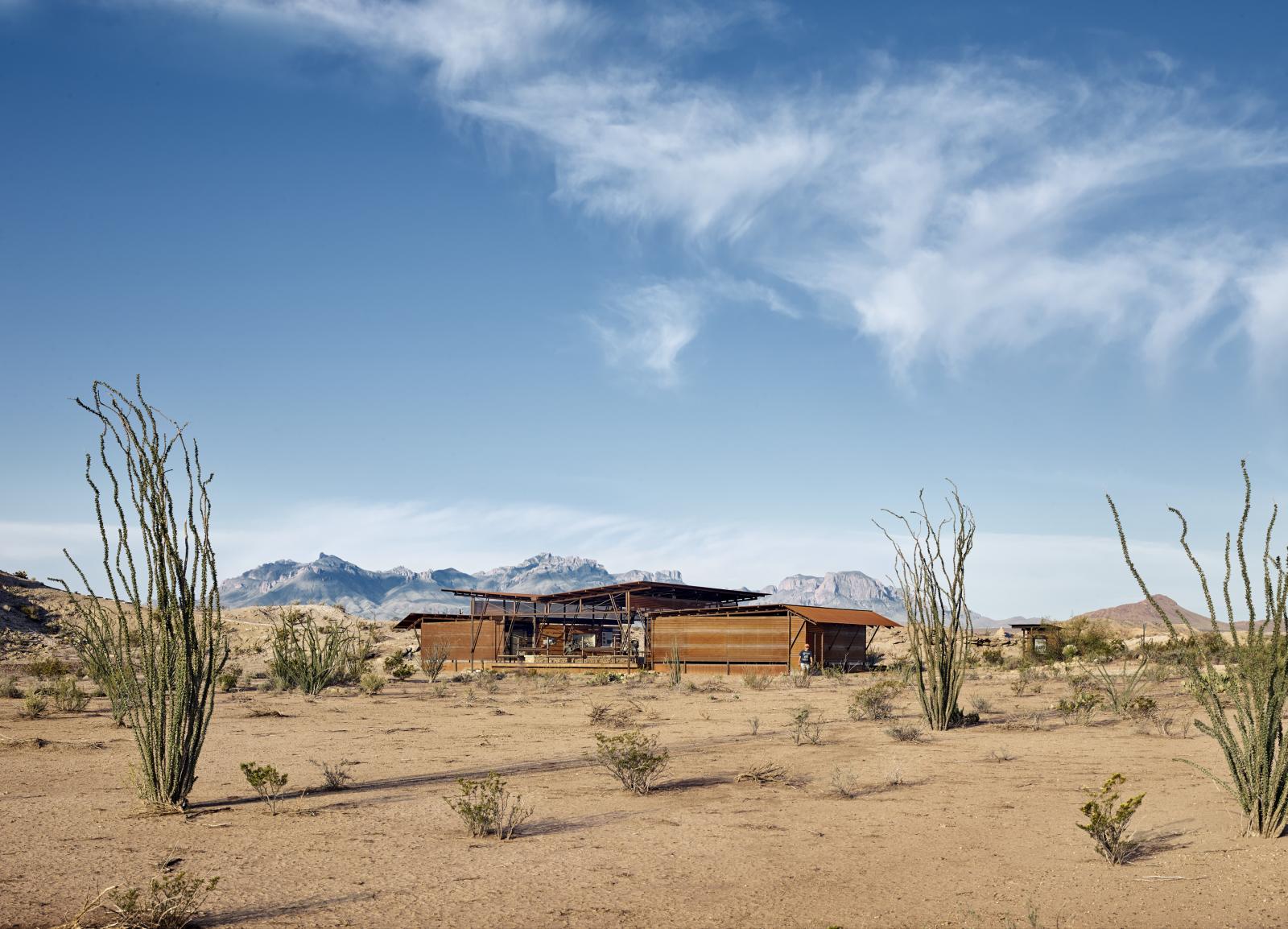 11032_P_N19_board.jpg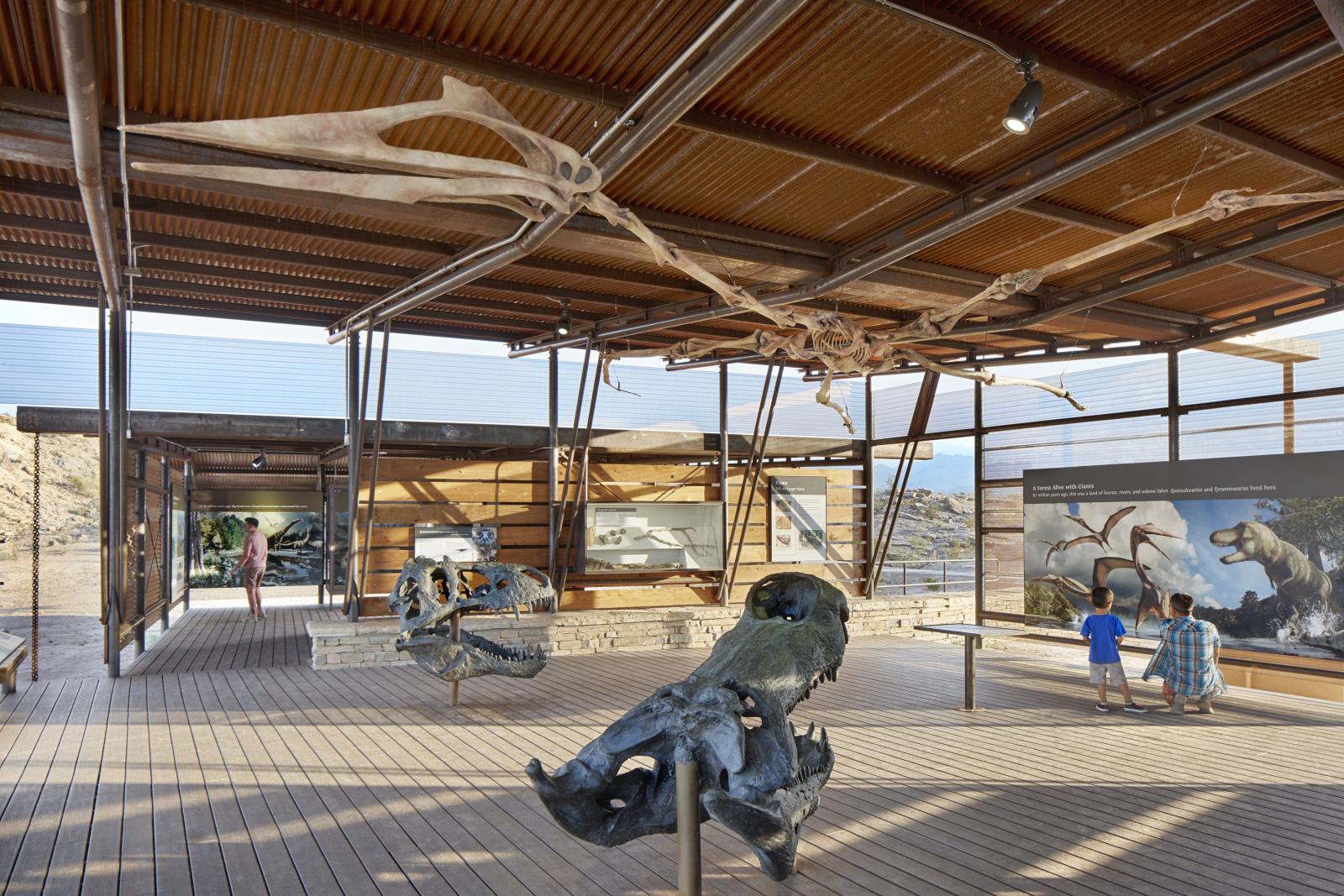 11032_P_board.jpg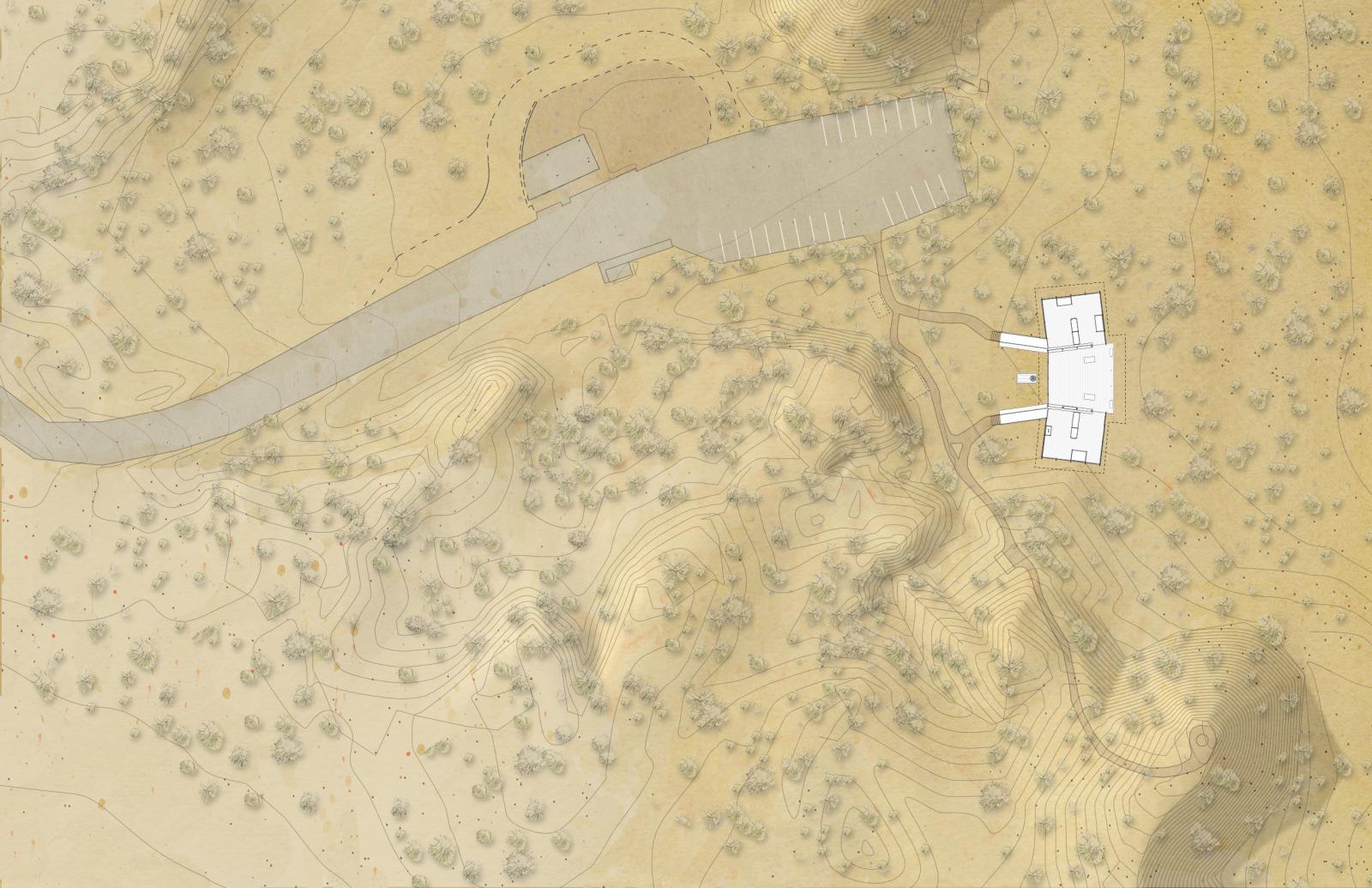 11032_P_N8_board.jpg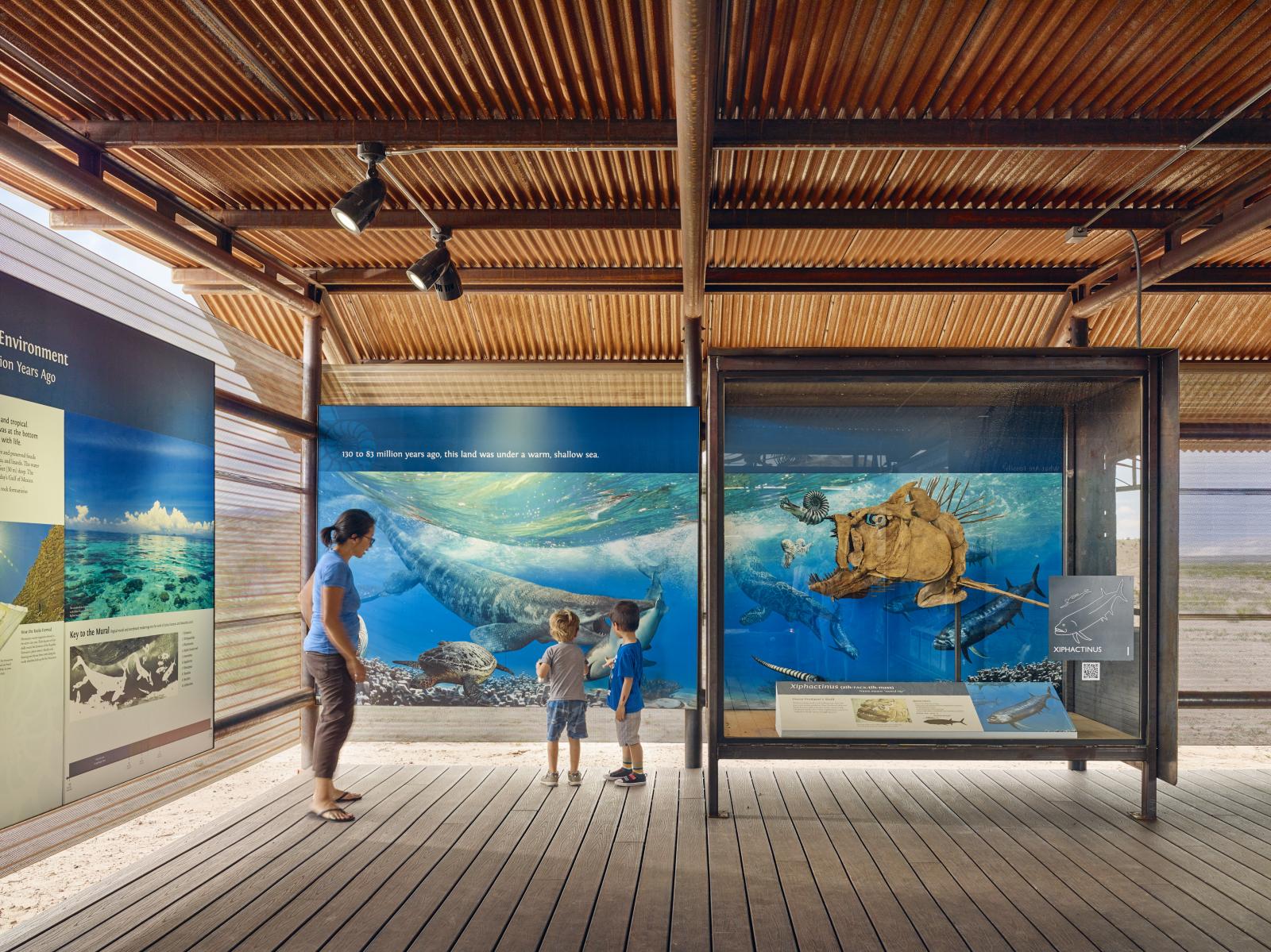 11032_P_N10_board.jpg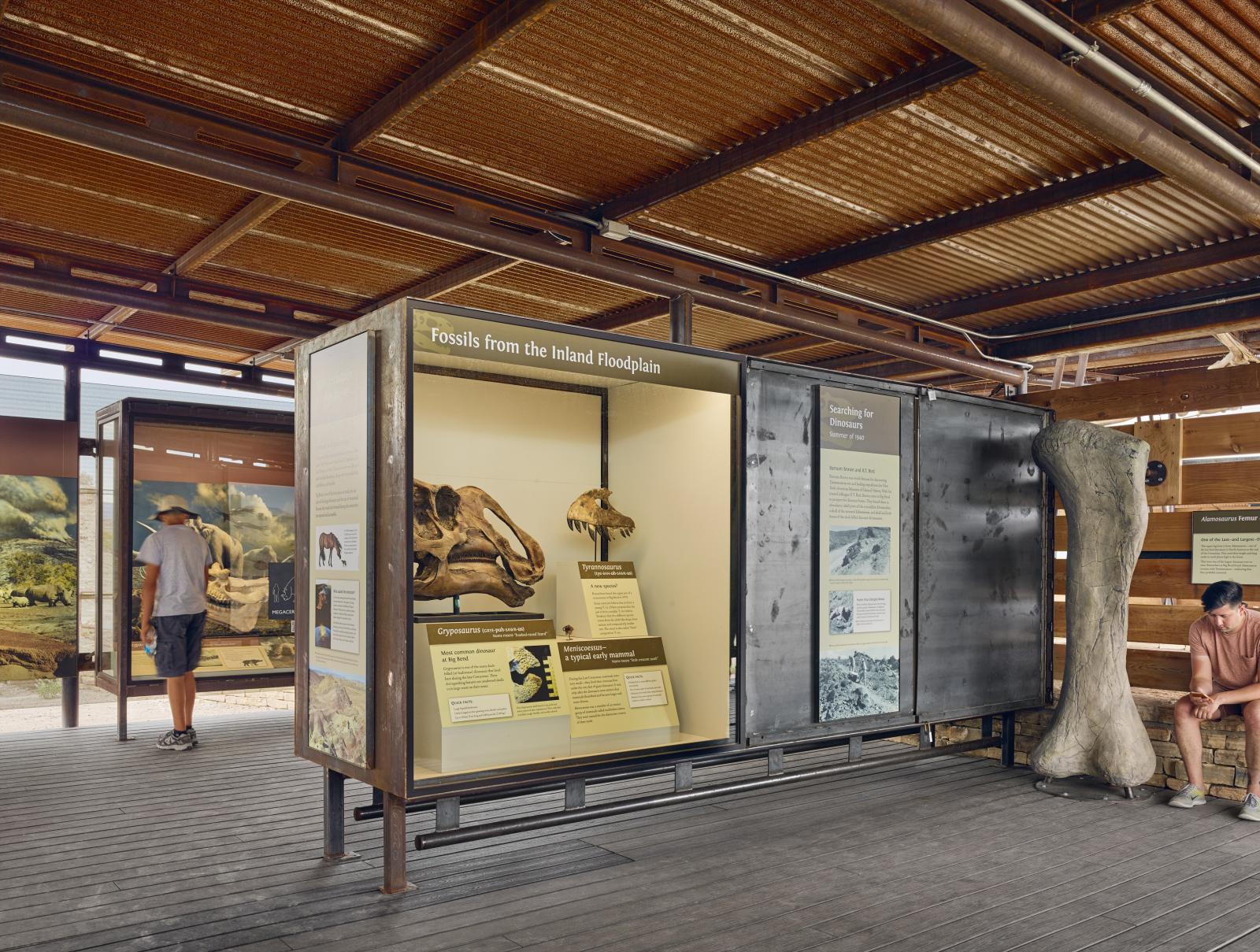 11032_P_N14_board.jpg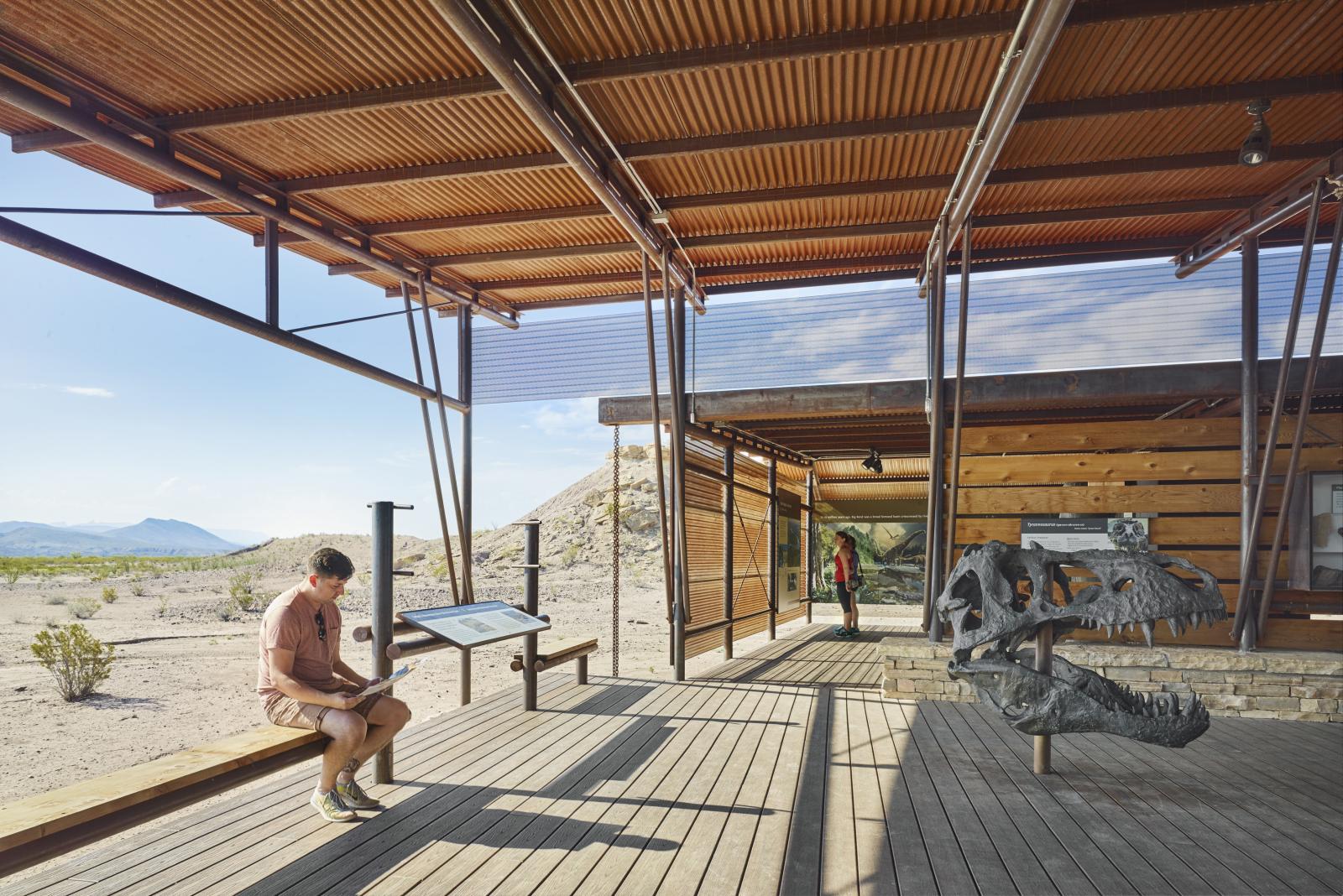 11032_P_N18_board.jpg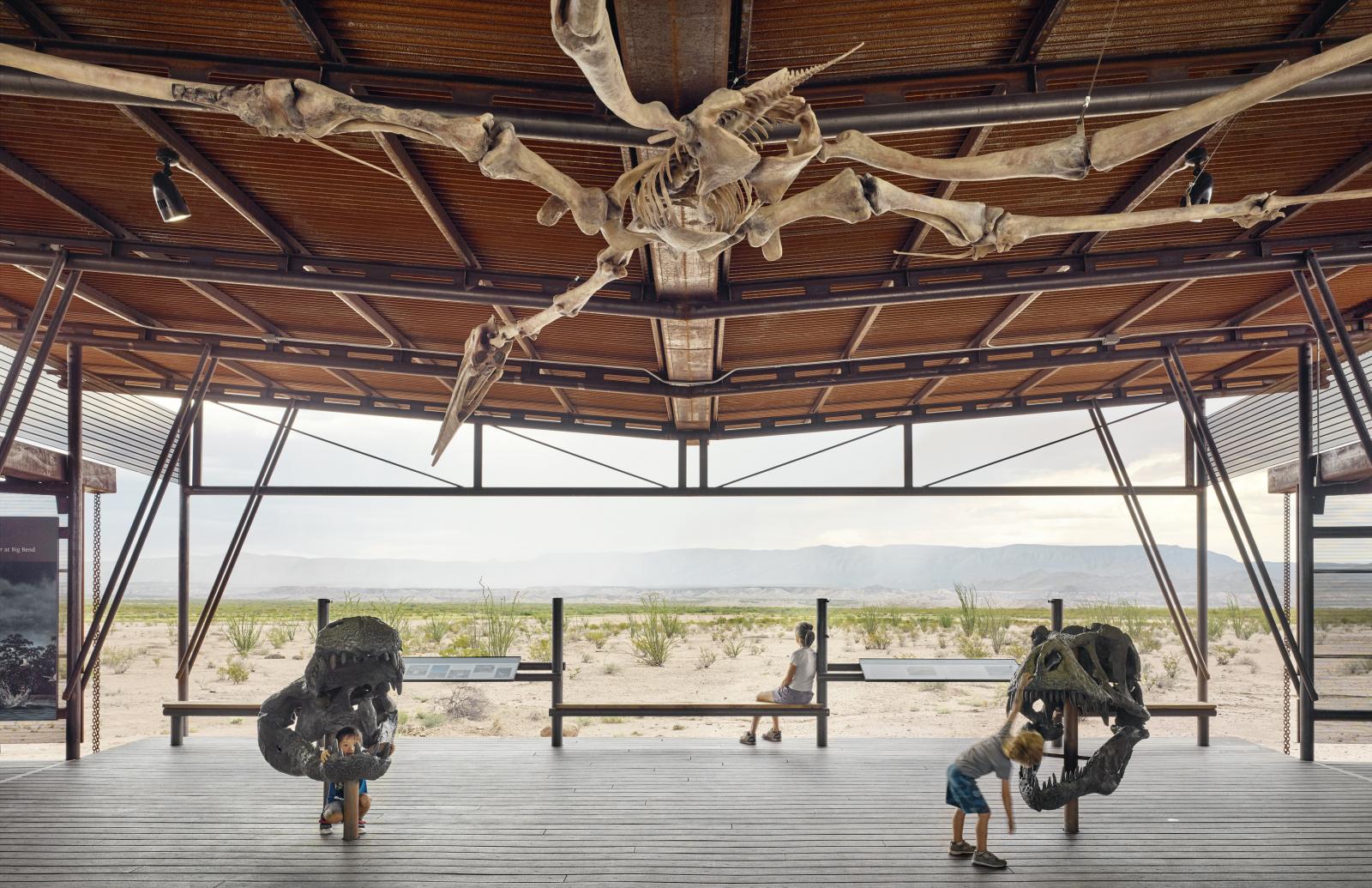 11032_P_N37_board.jpg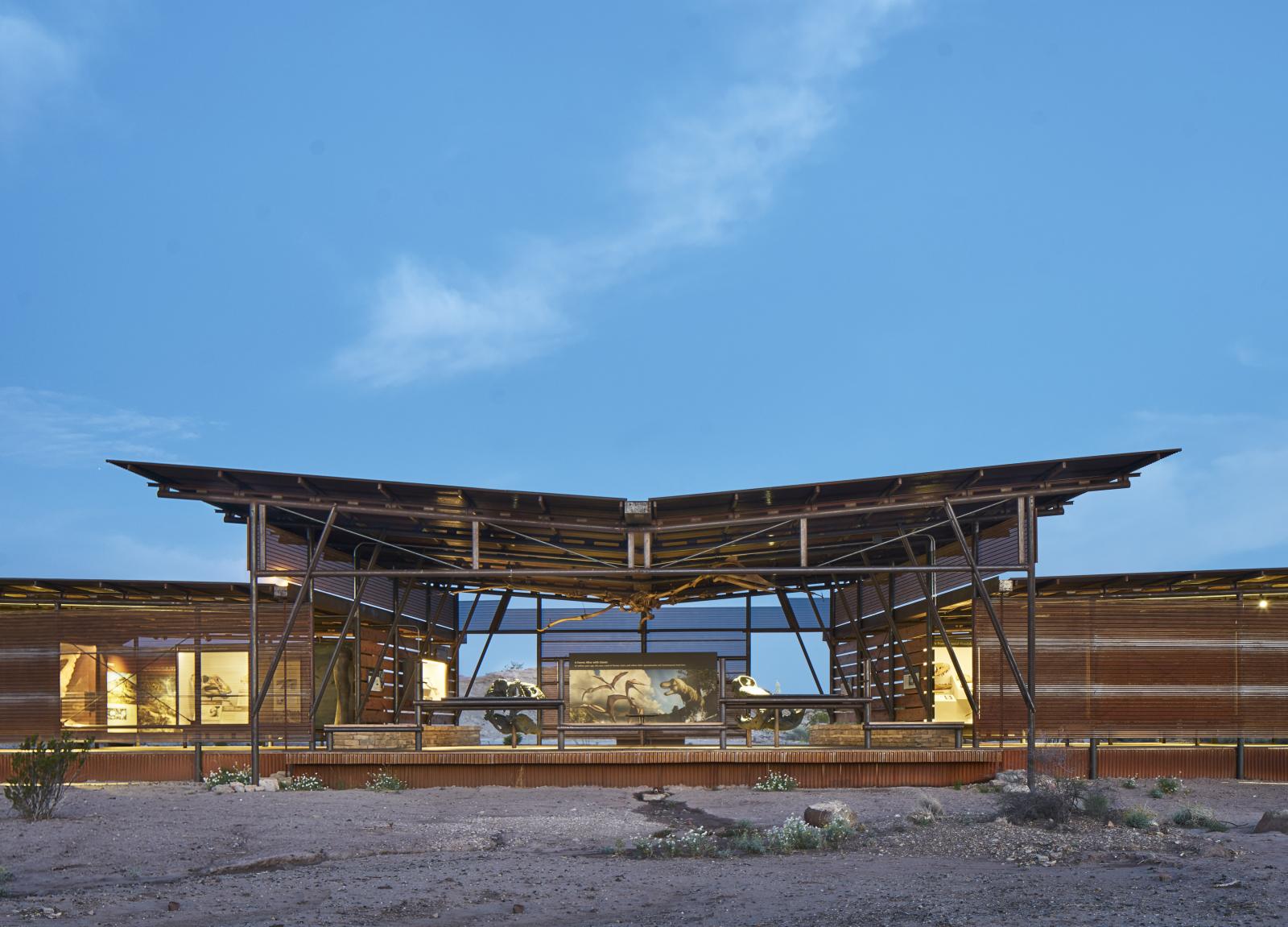 11032_P_N13_board.jpg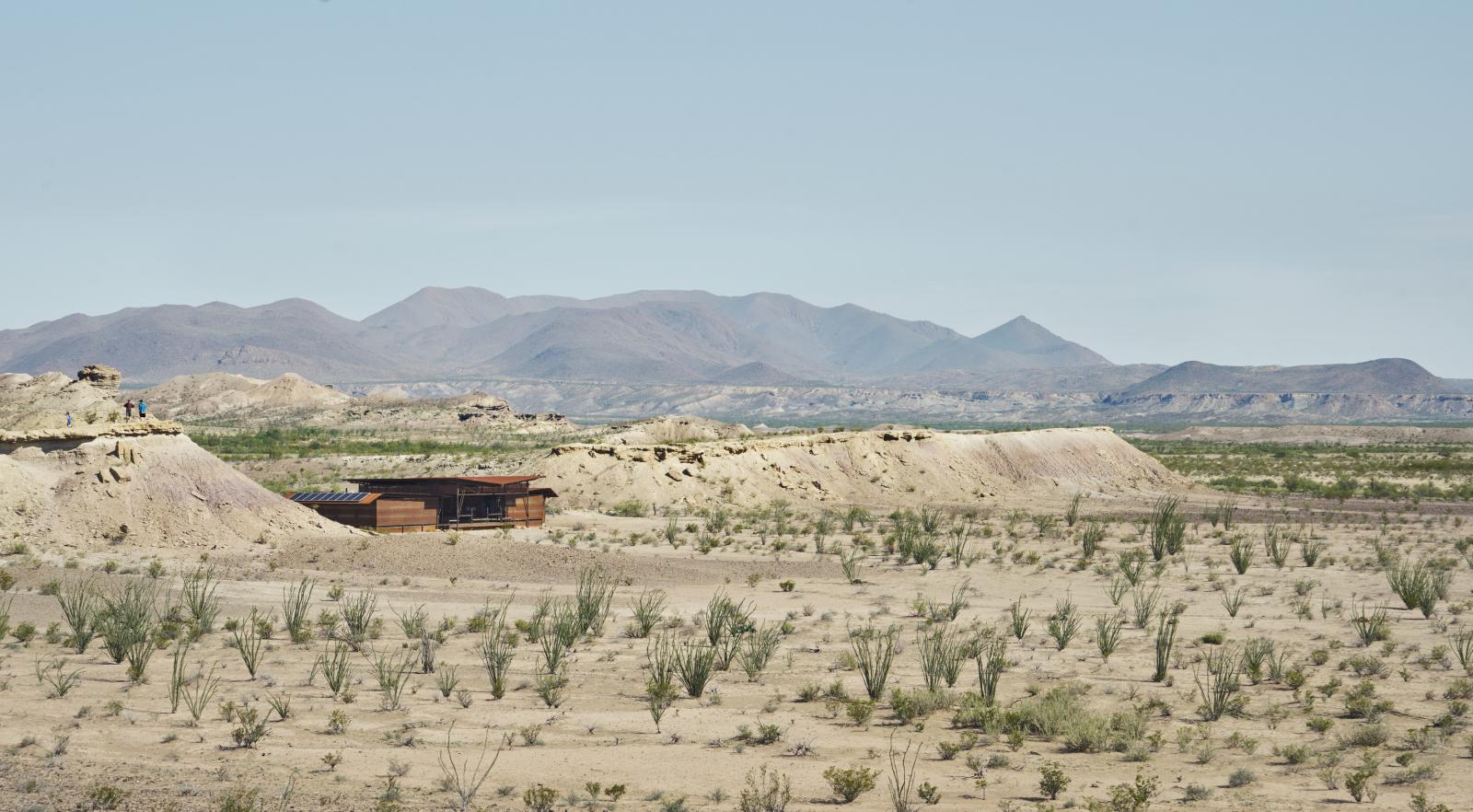 Awards
AIA San Antonio Merit Award
Exhibit Designer: EDX
Structural Engineer: Datum Engineering
Photographer: Casey Dunn