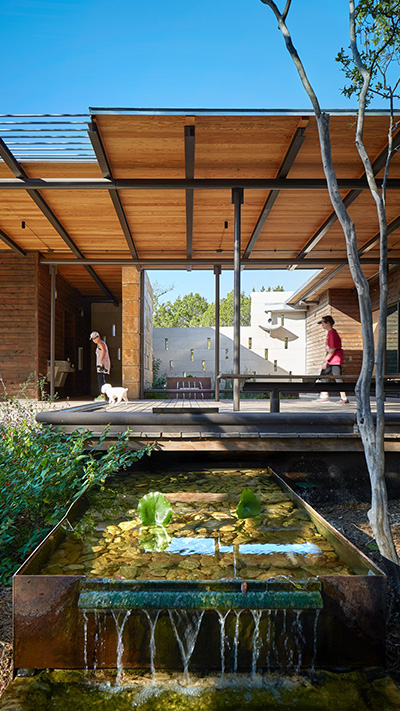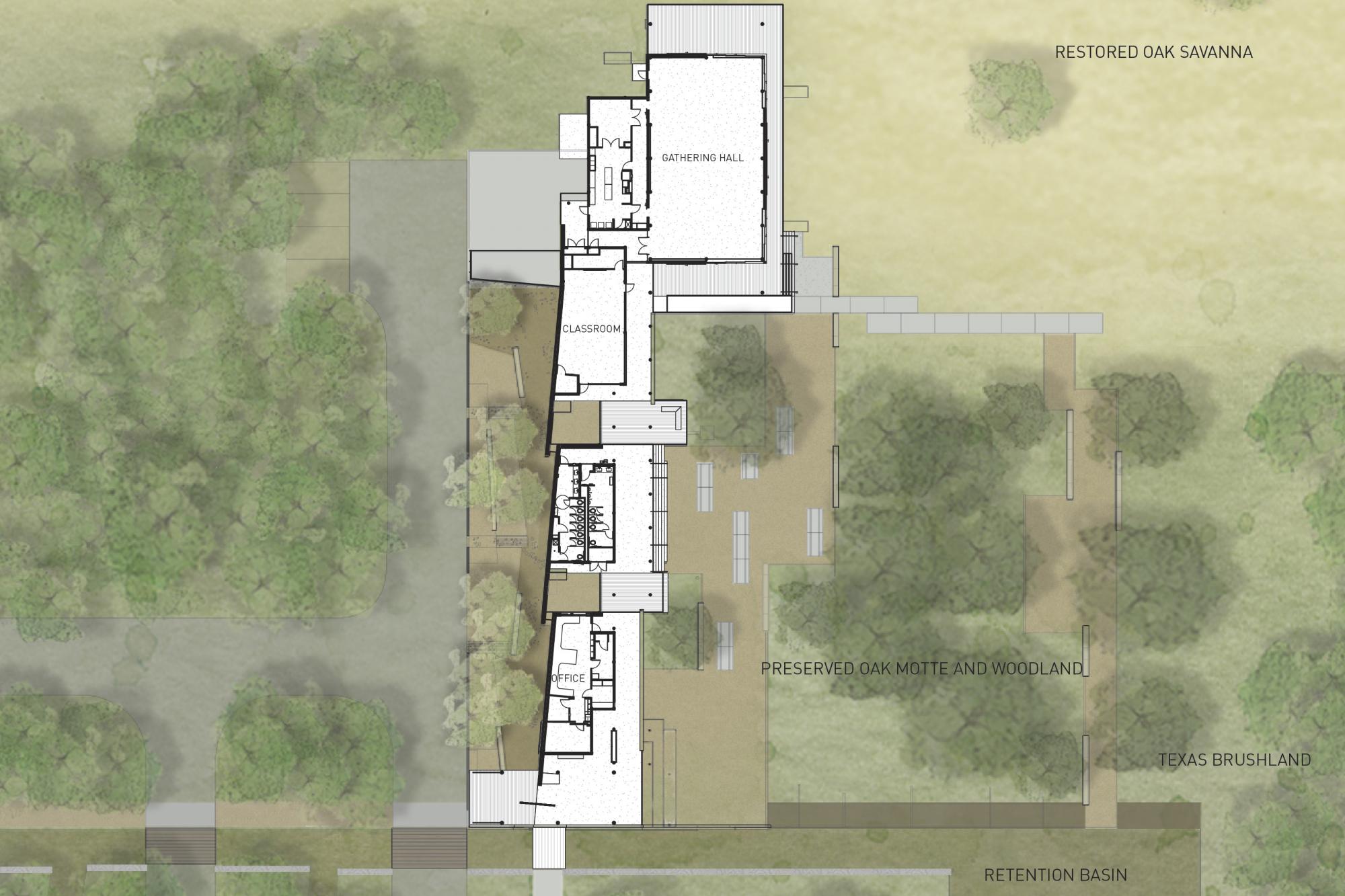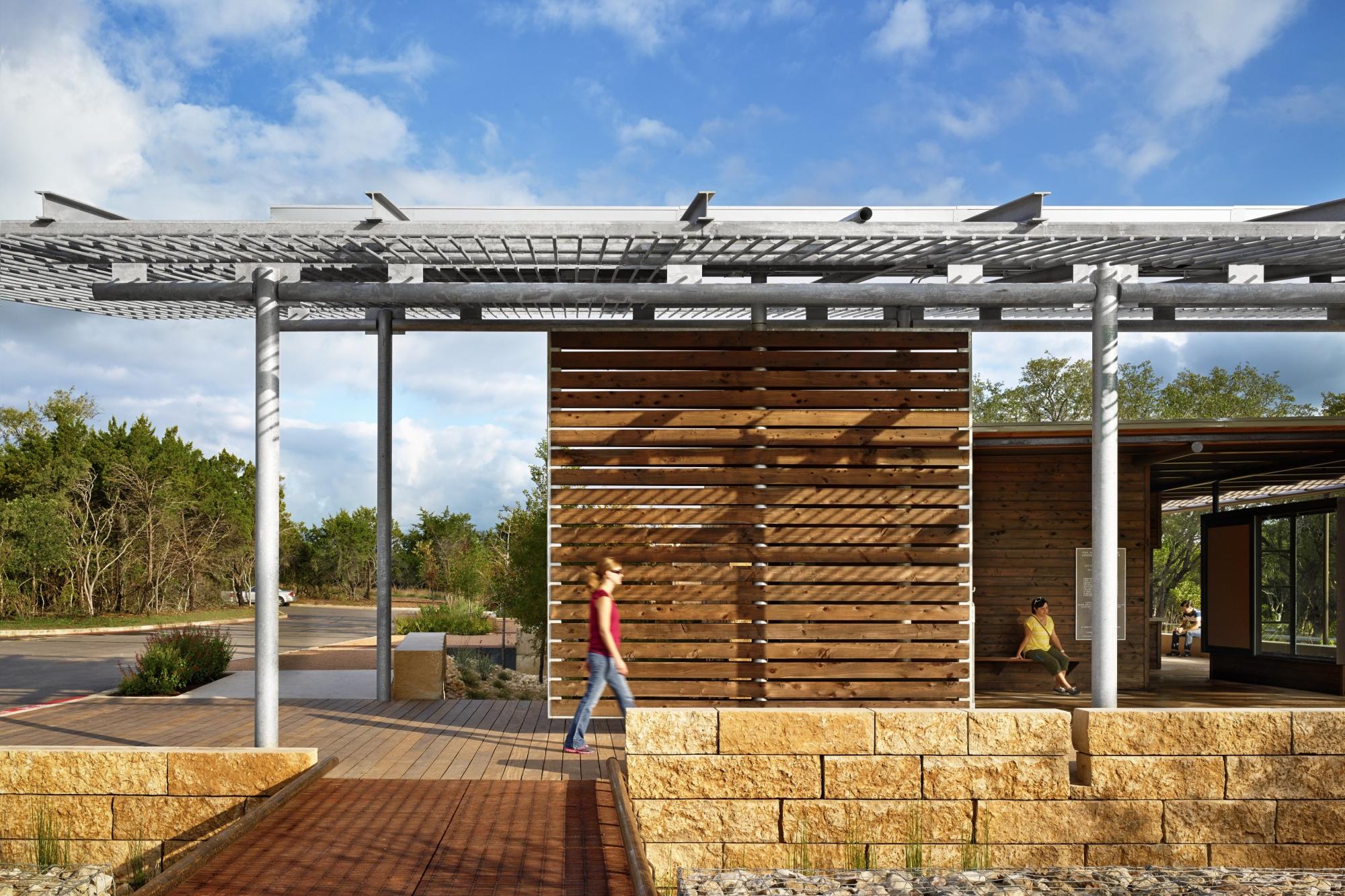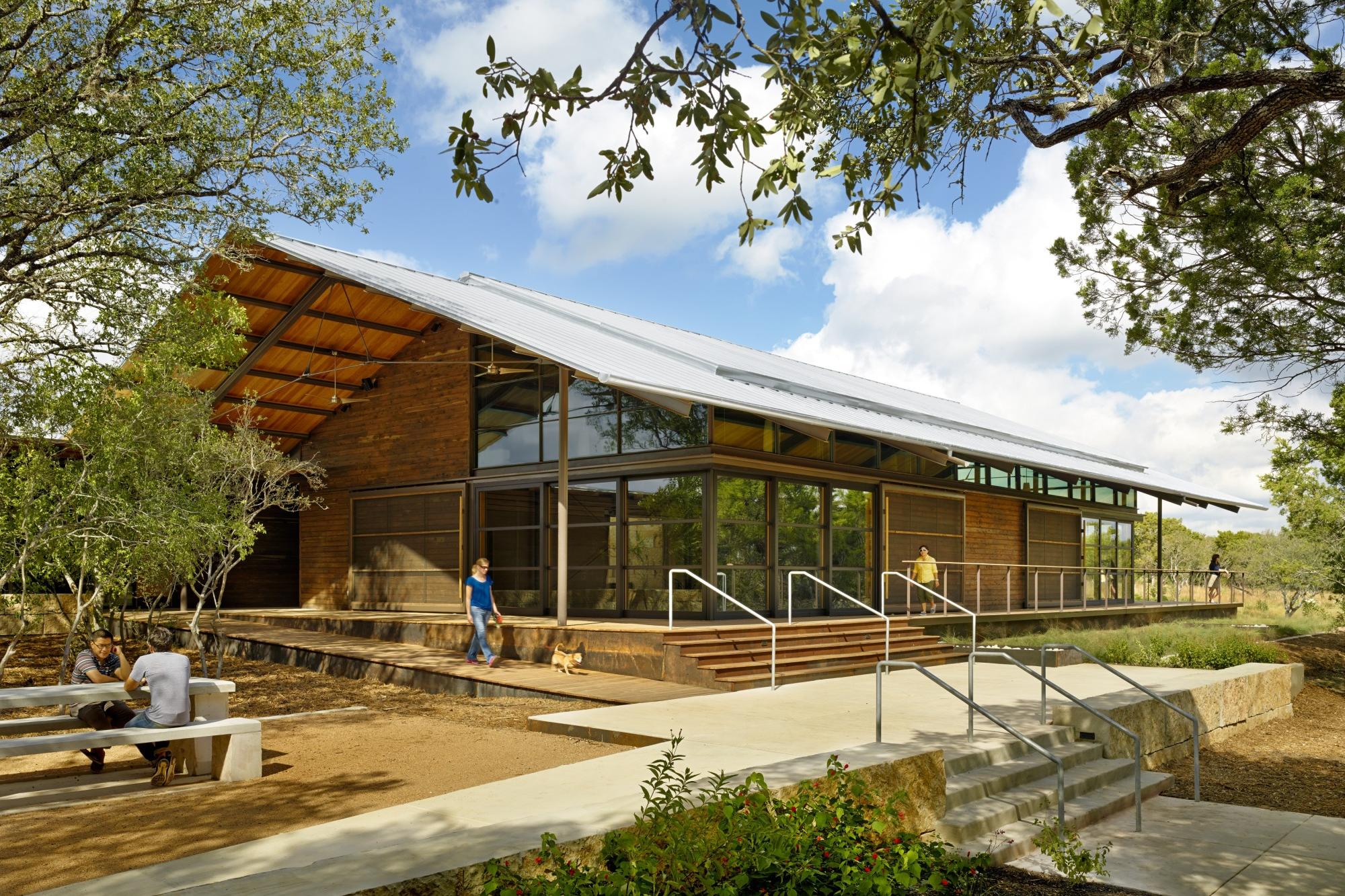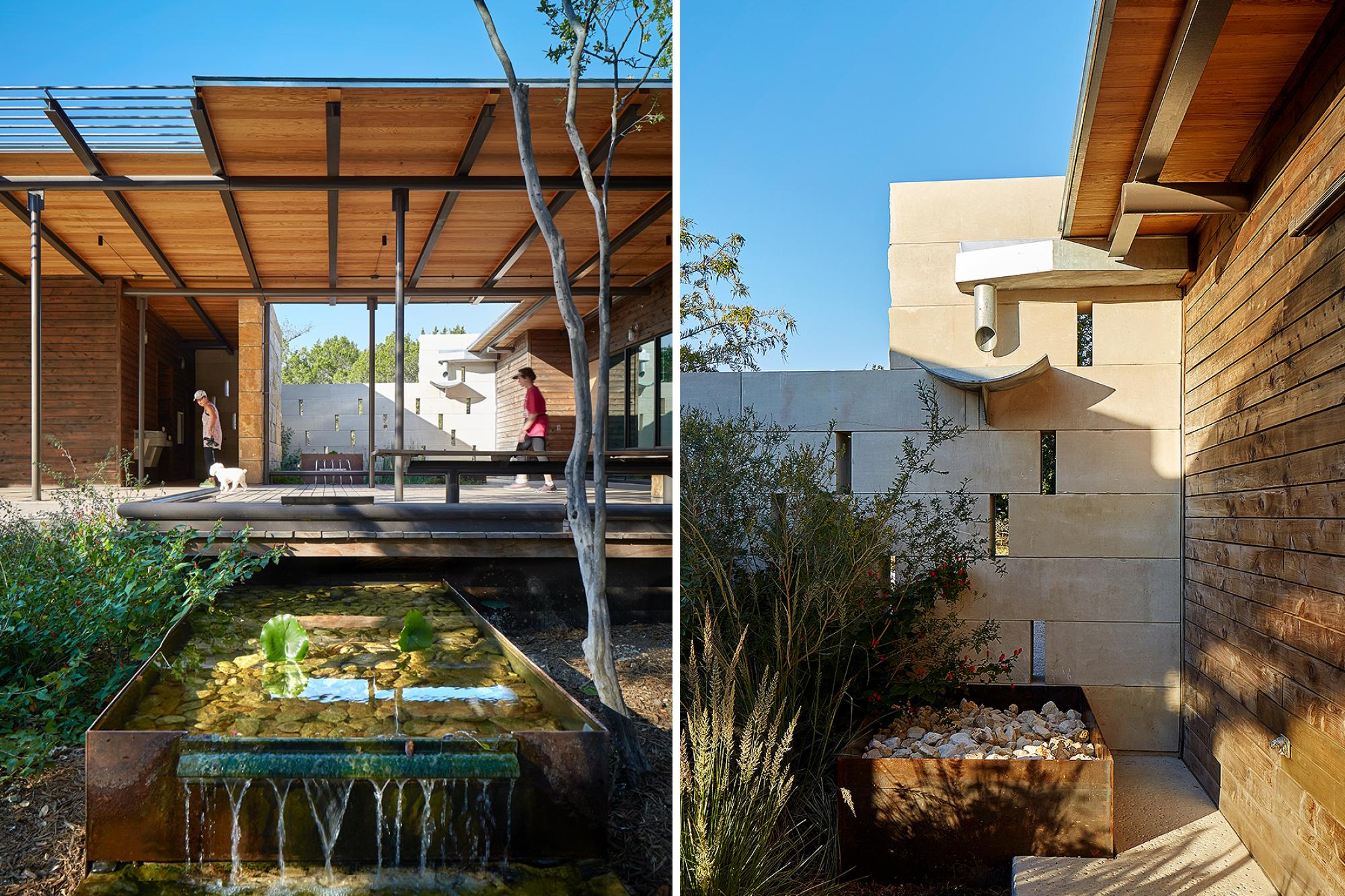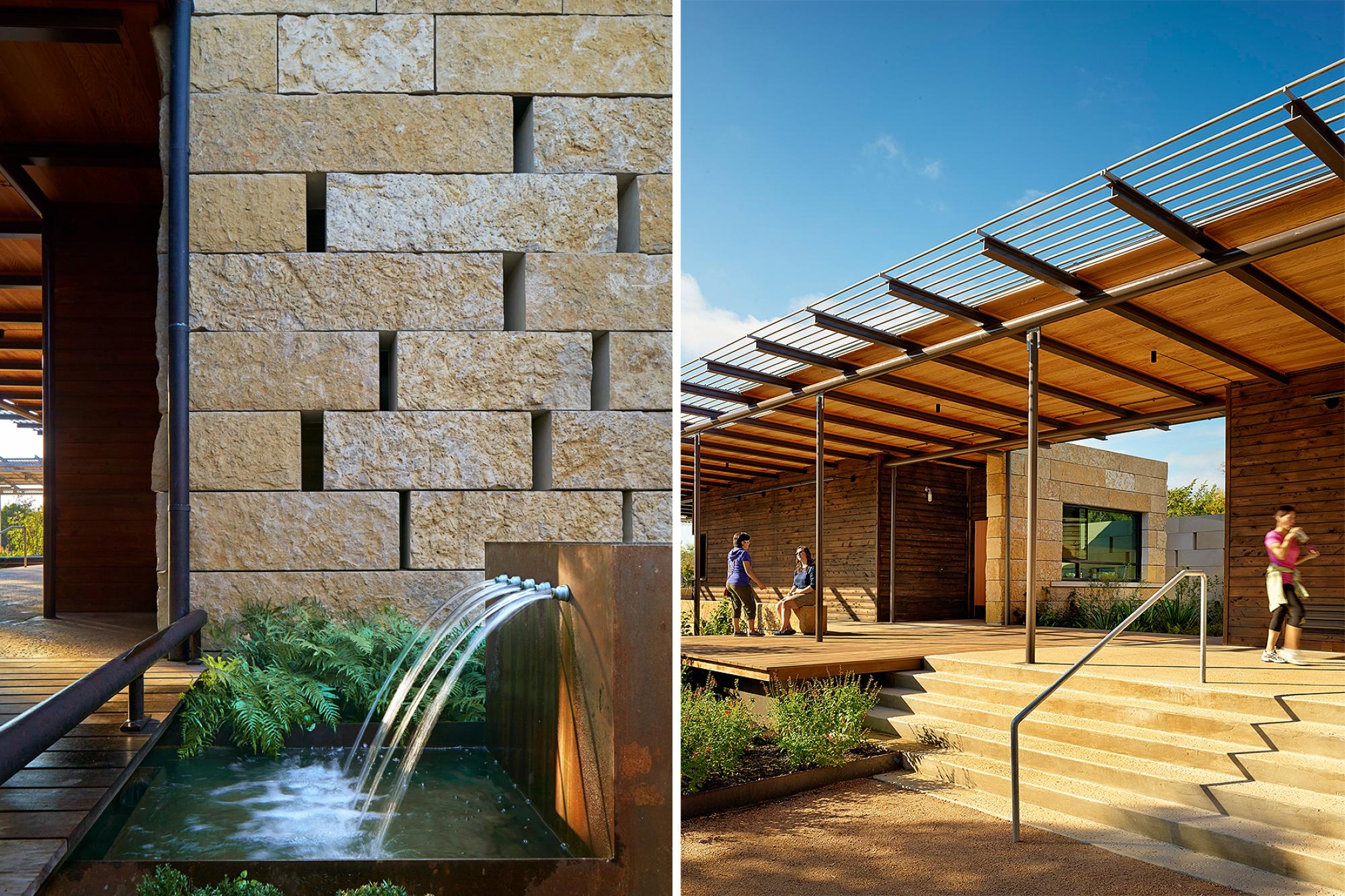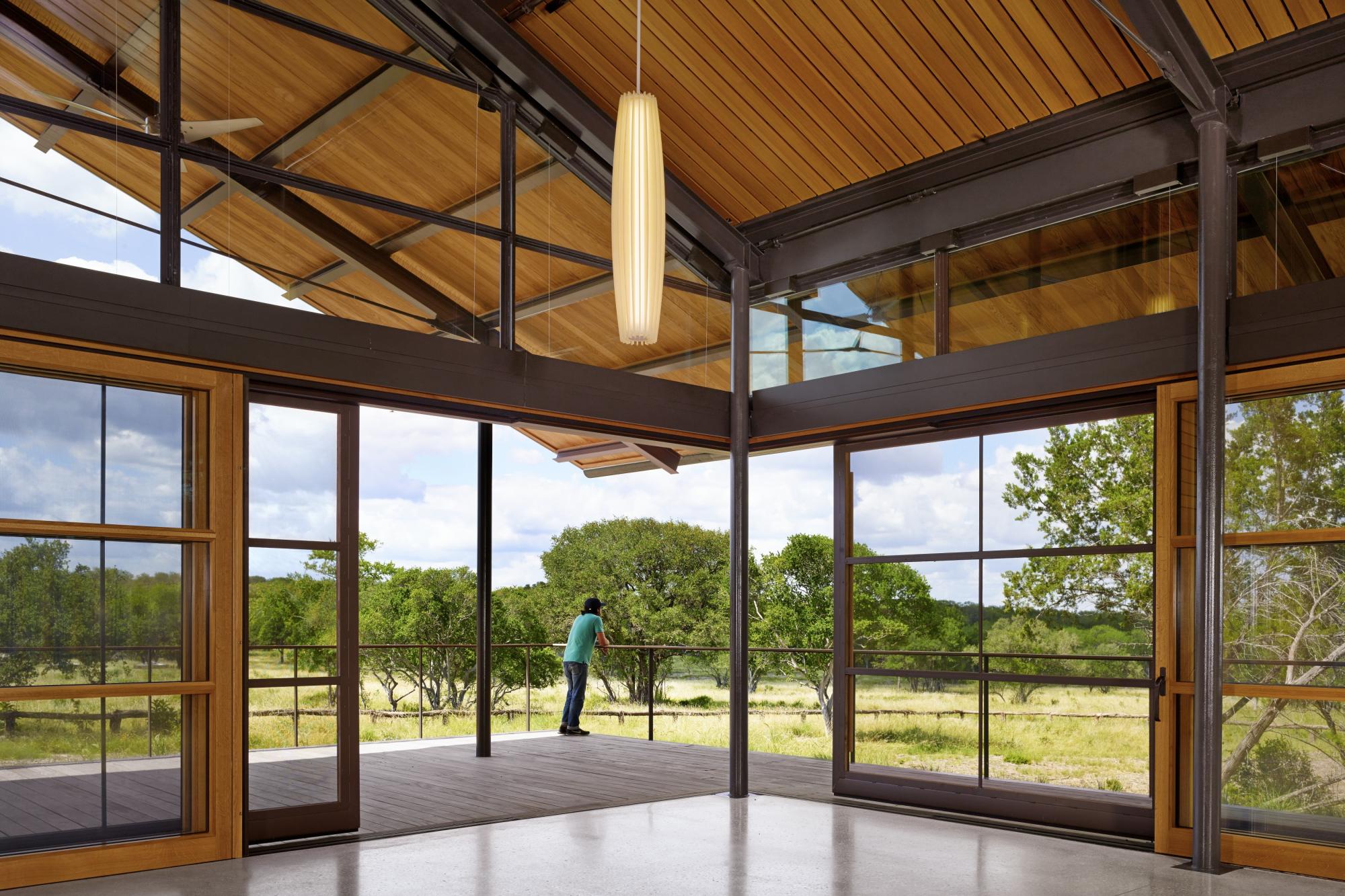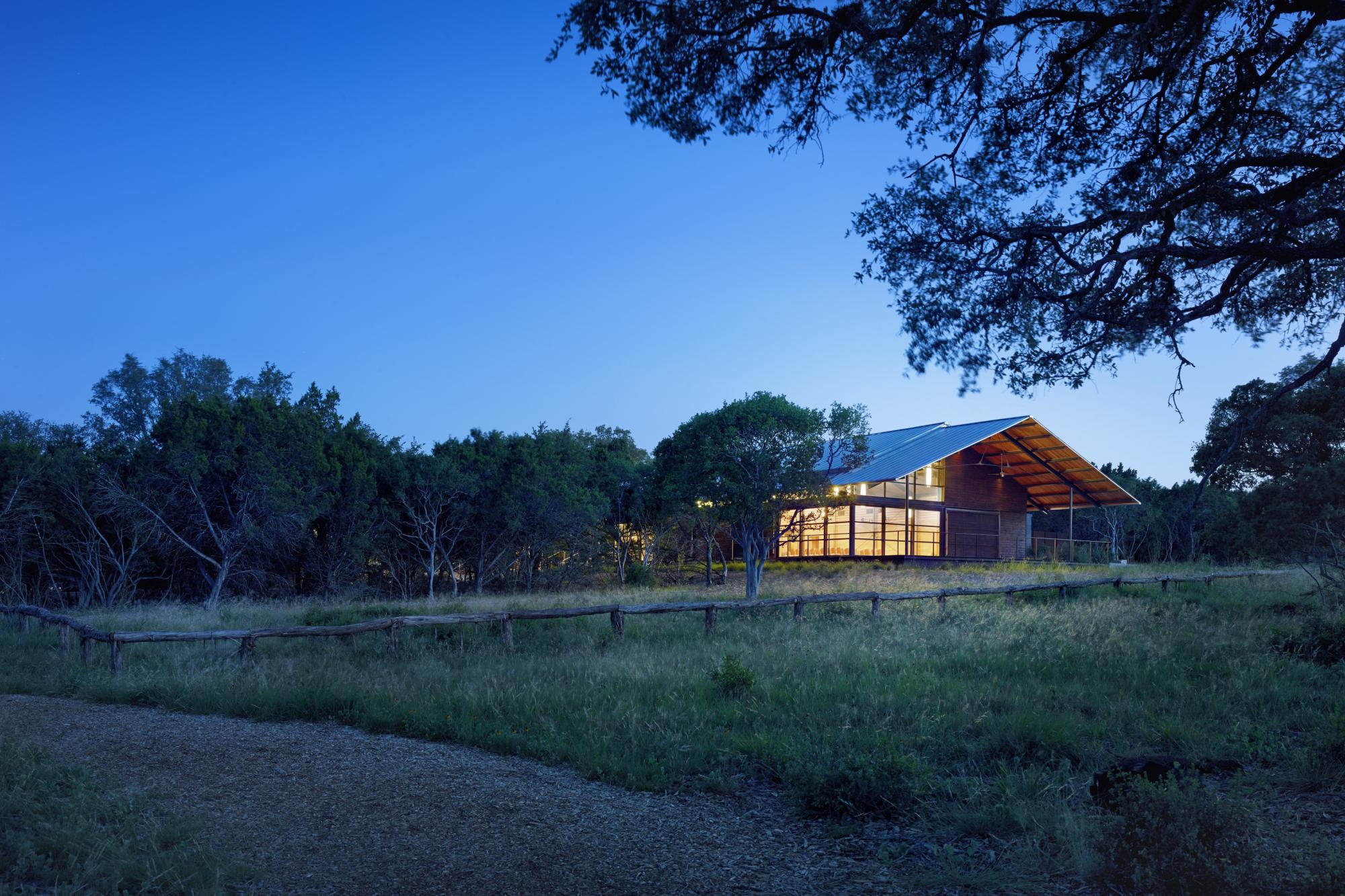 Phil Hardberger Park Urban Ecology Center
The Phil Hardberger Park Urban Ecology Center, San Antonio's first public nature center, contributes to a wealth of knowledge about our environment and the interaction of plants, animals and humans with each other in urban settings. The Urban Ecology Center is a model for environmental stewardship through its use of locally sourced and sustainable materials, its extensive rainwater harvesting system, and its preservation of native, mature trees. The LEED Gold certified visitor center serves as a focal point of the park and includes a multi-purpose classroom / community room and offices for the center's staff. The Urban Ecology Center fosters ecologically responsible citizens through educational offerings that focus on botany, wildlife and general ecology, while connecting the community with nature through hands-on discovery. 
 
The project shows beautiful integration of architecture and landscape. The canopy is really delicate and beautiful.
10037_N31_board.jpg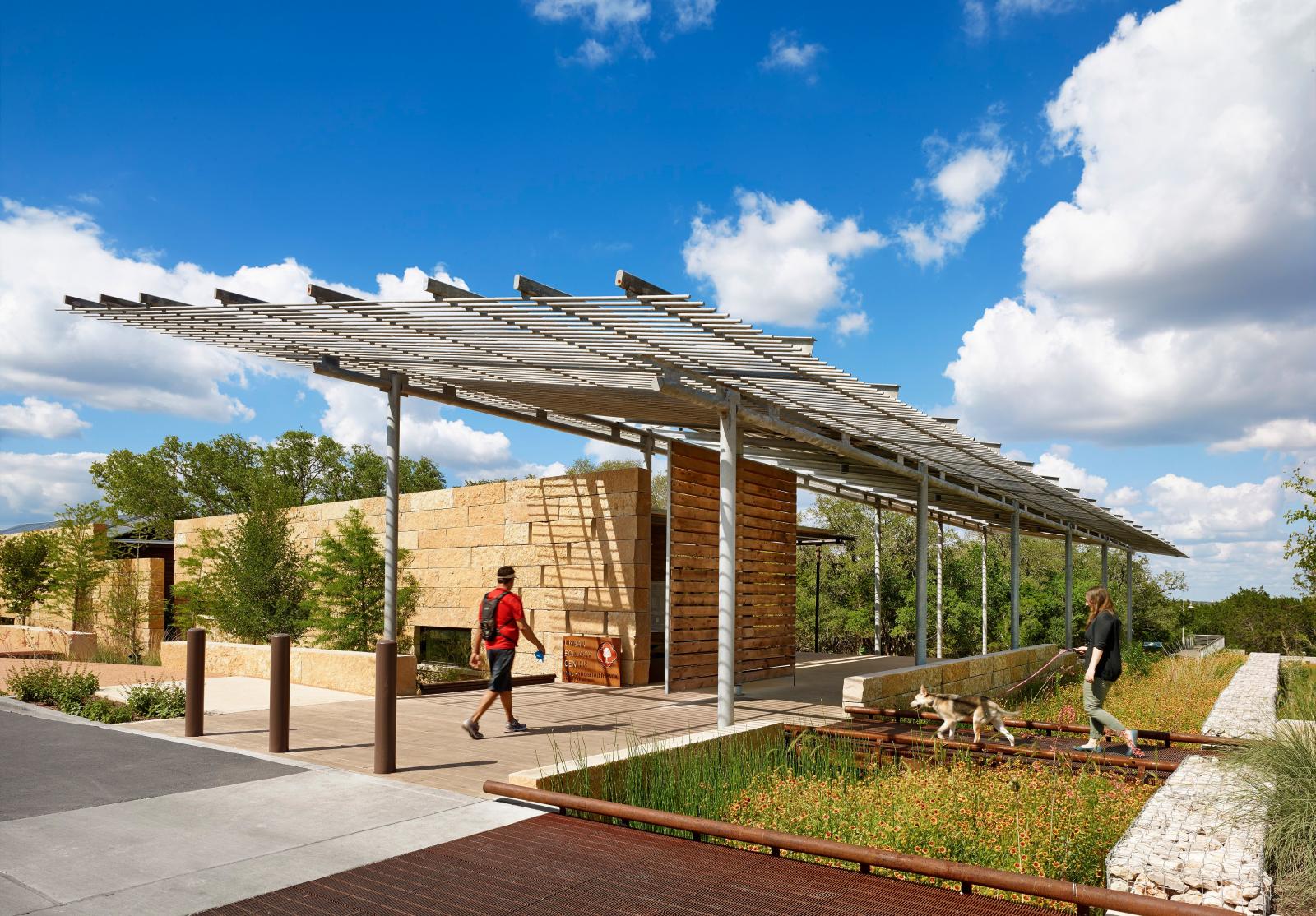 10037_N47_board.jpg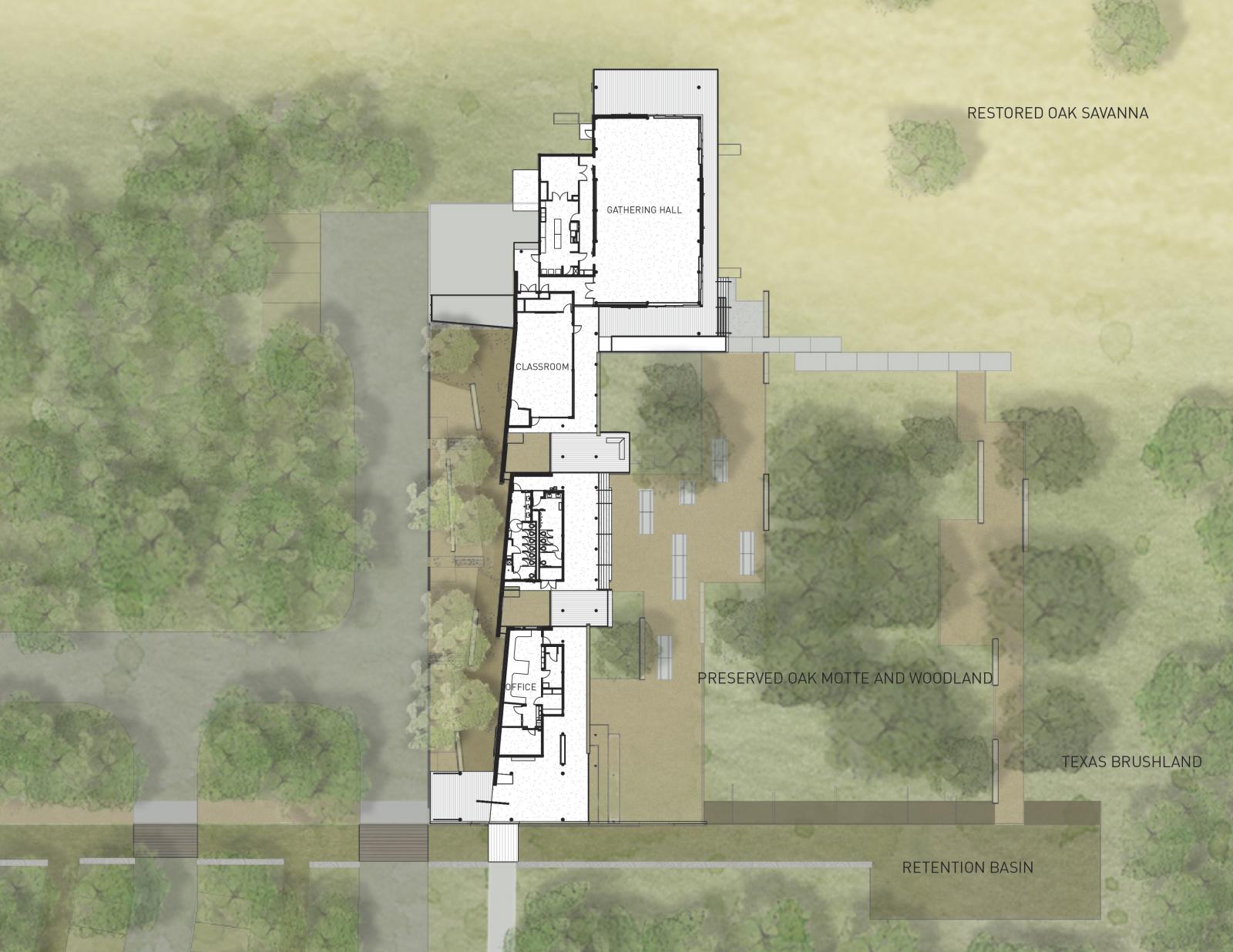 10037_N16_medium.jpg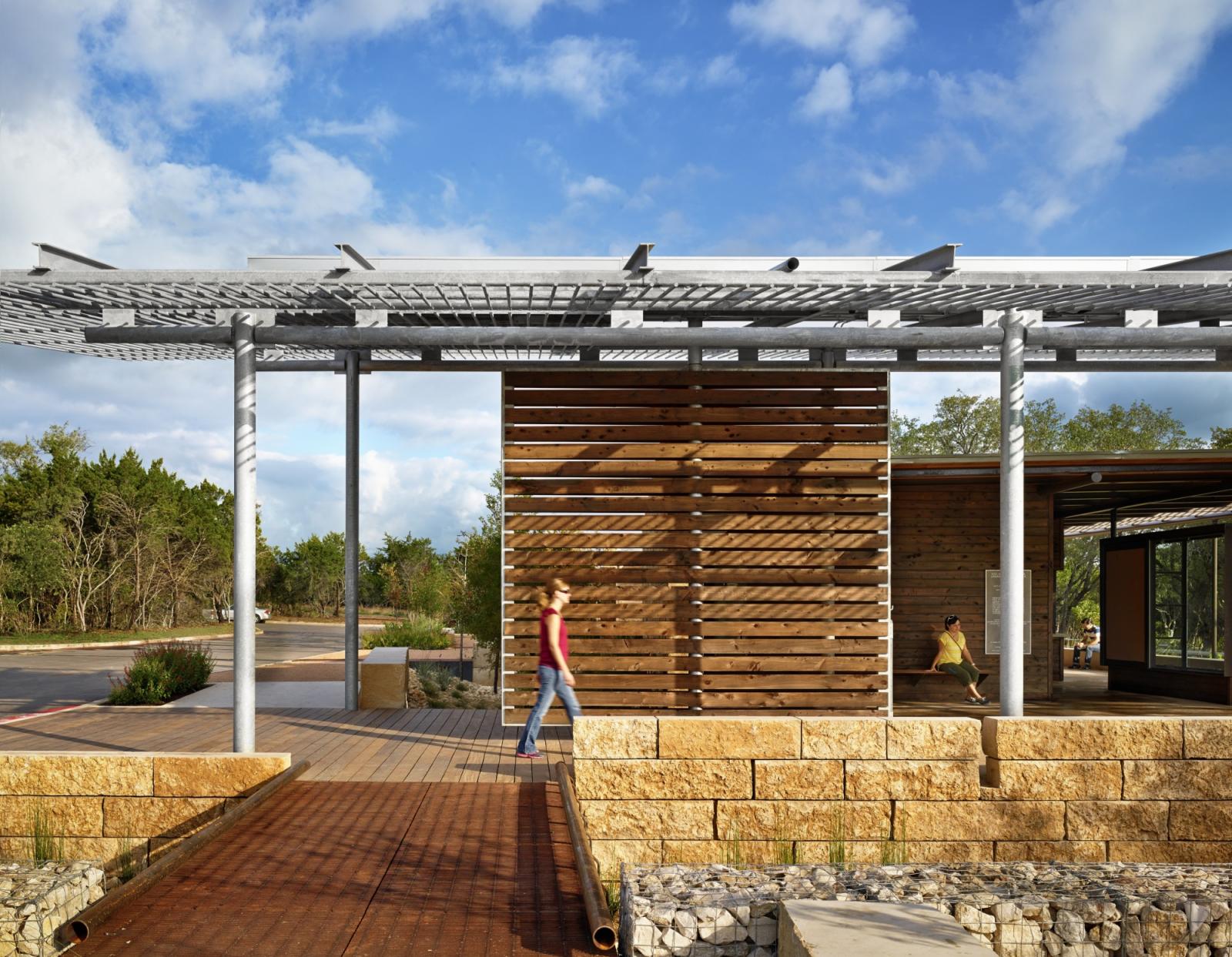 10037_N19_medium.jpg
outsidevertical1.jpg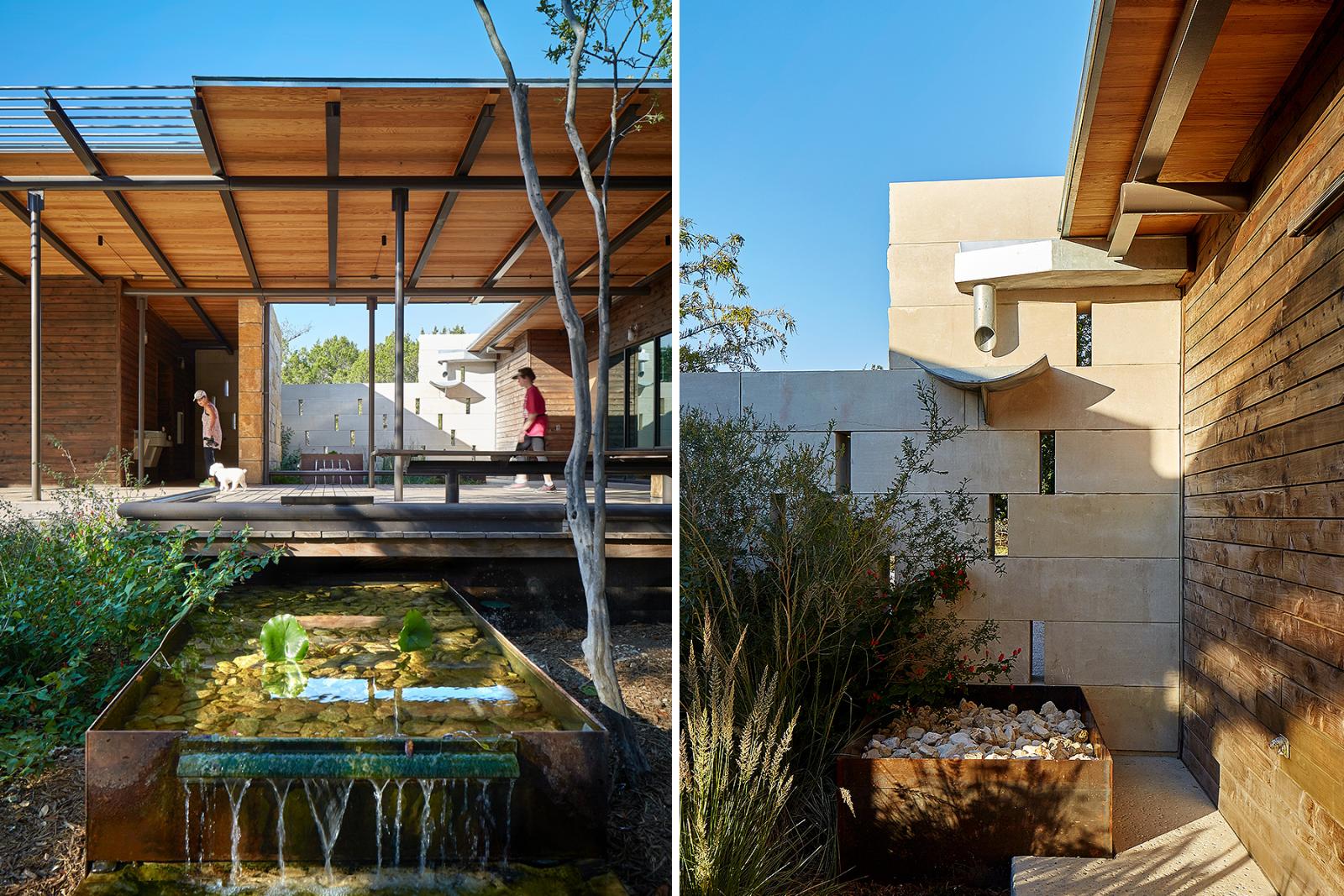 outsidevertical2.jpg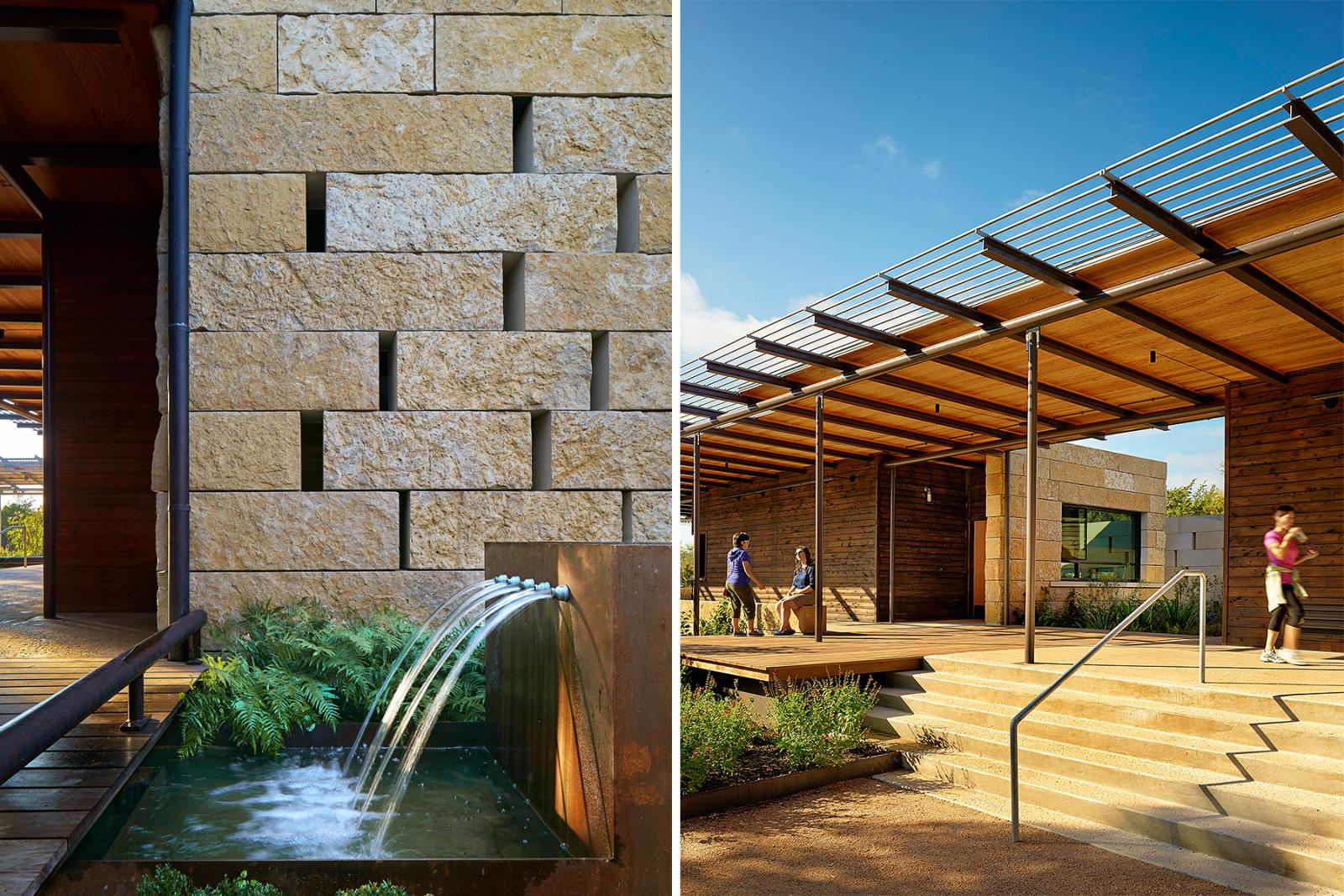 10037_N30_board.jpg
10037_N27_board.jpg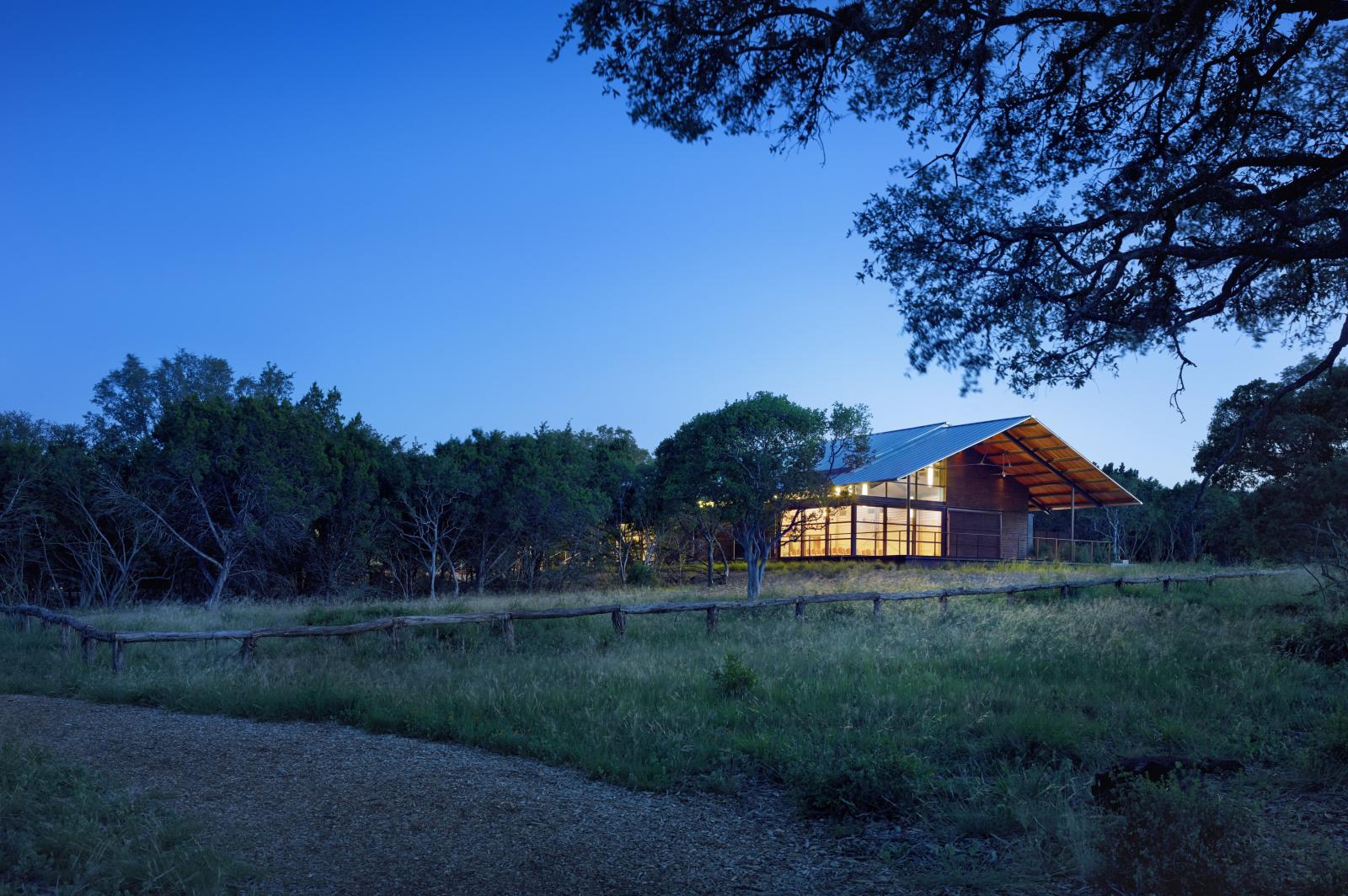 Awards
American Society of Landscape Architects
San Antonio Green Building Award
AIA San Antonio Merit Award
Publications
2015 - Texas Architects (Sep / Oct)
2015 - San Antonio Express News (Aug)
Project Size
Conditioned: 11,360 sq. ft.
Unconditioned: 7,240 sq. ft.
In association with: Stimson Studio, D.I.R.T Studio
Civil: Pape-Dawson Engineers
Landscape Architect: Rialto Studio
Photographers: Casey Dunn & Dror Baldinger