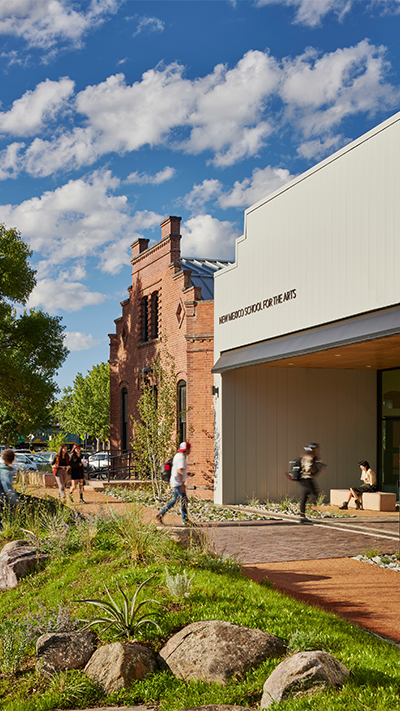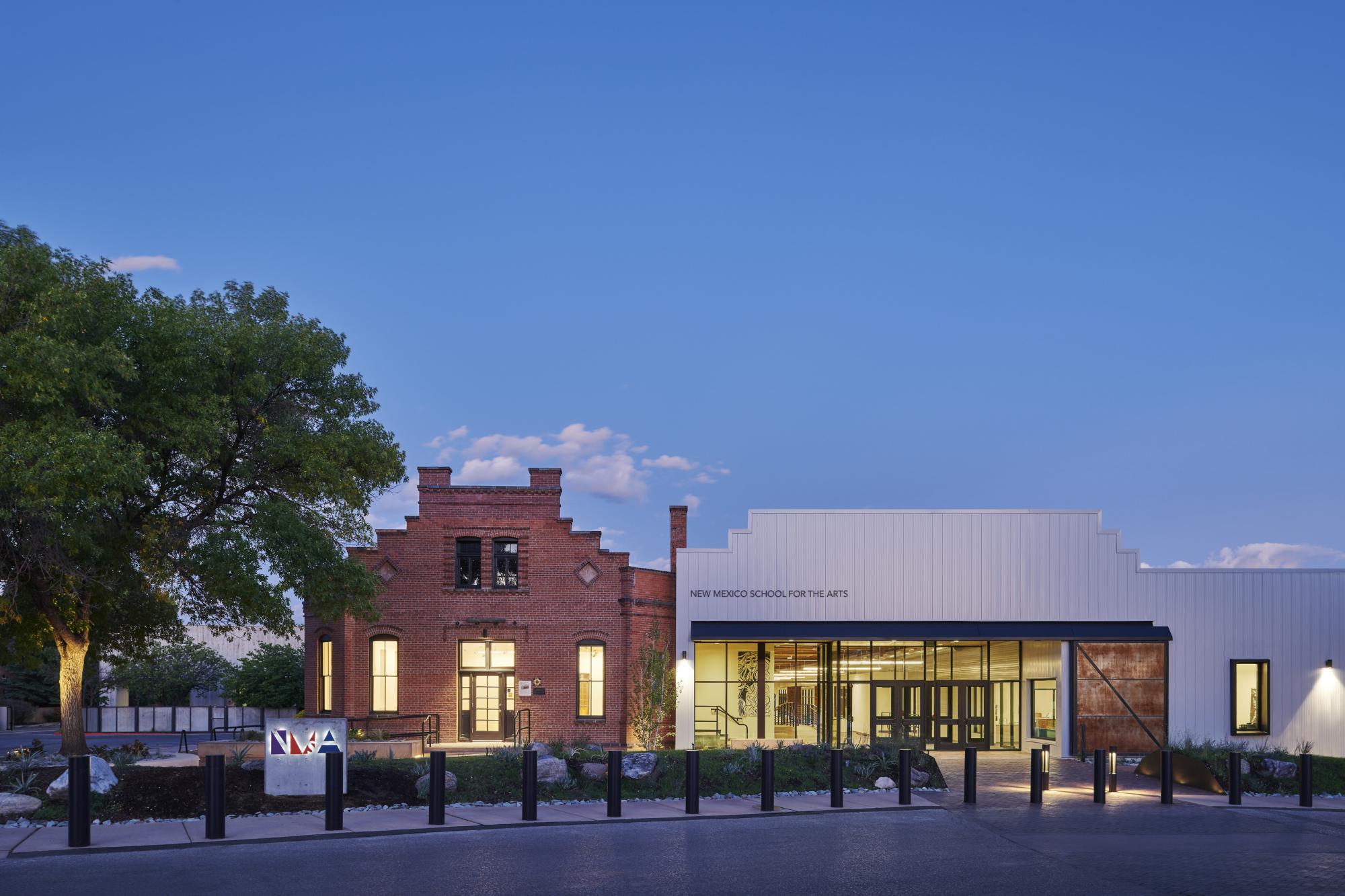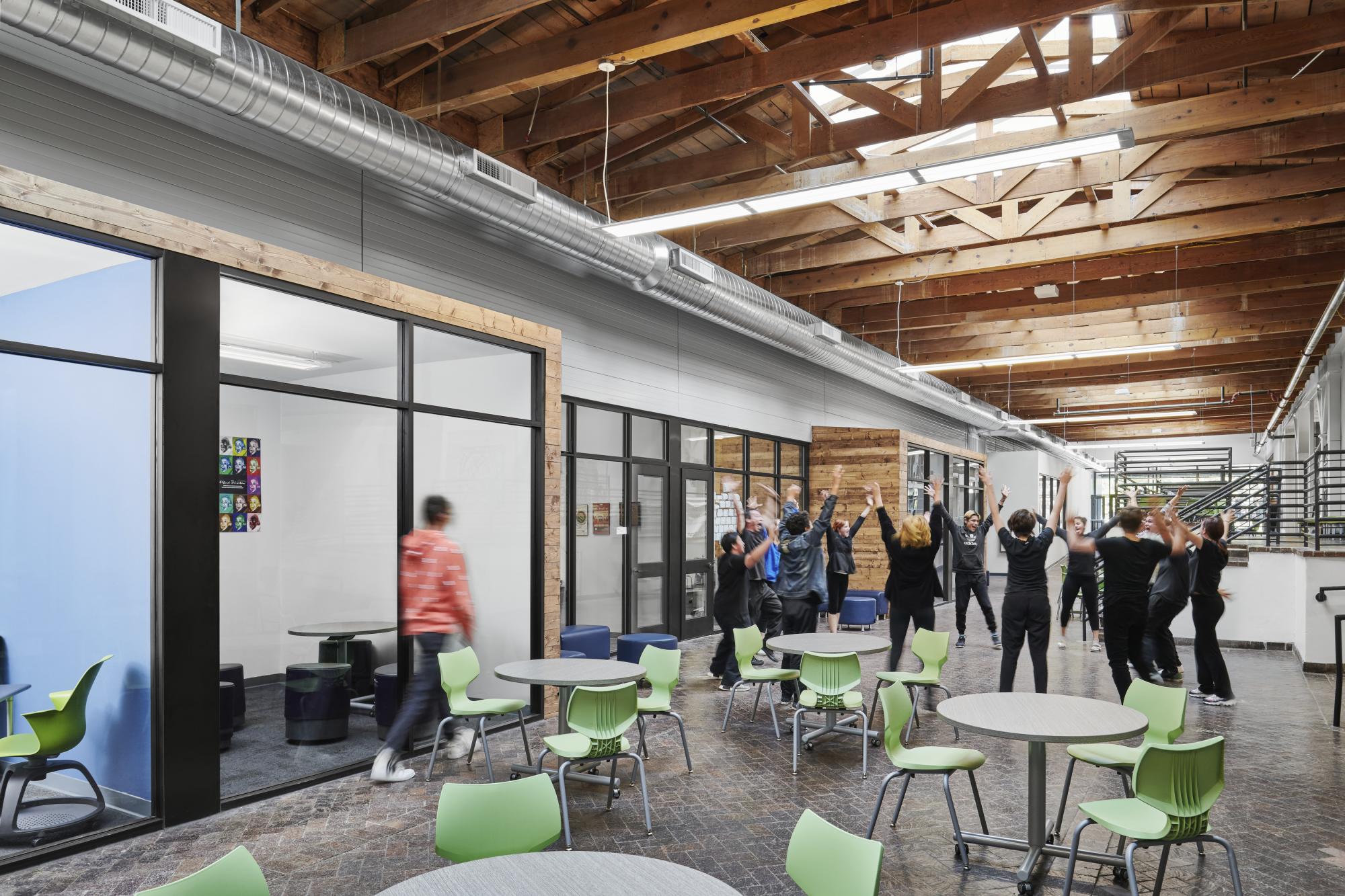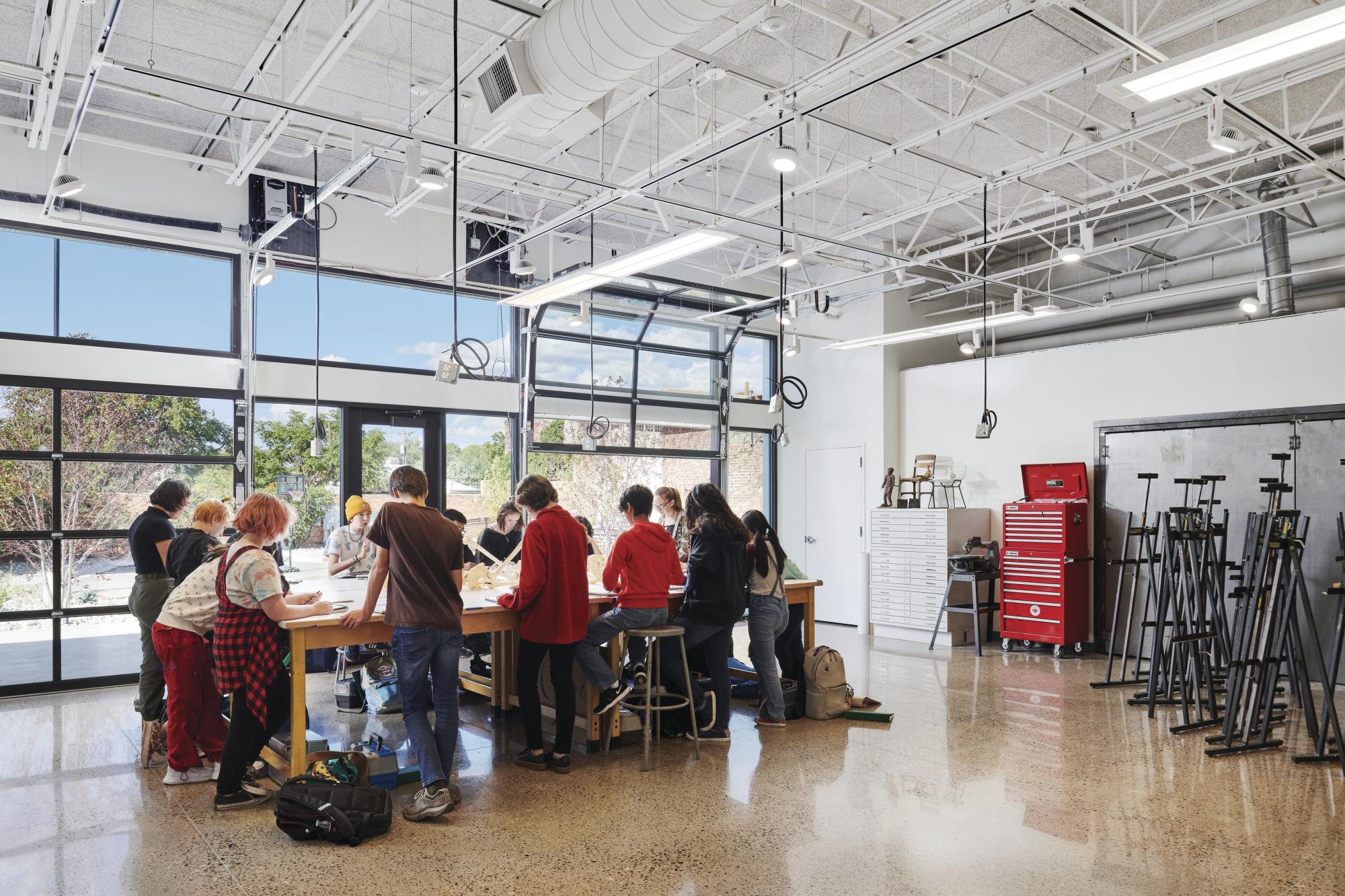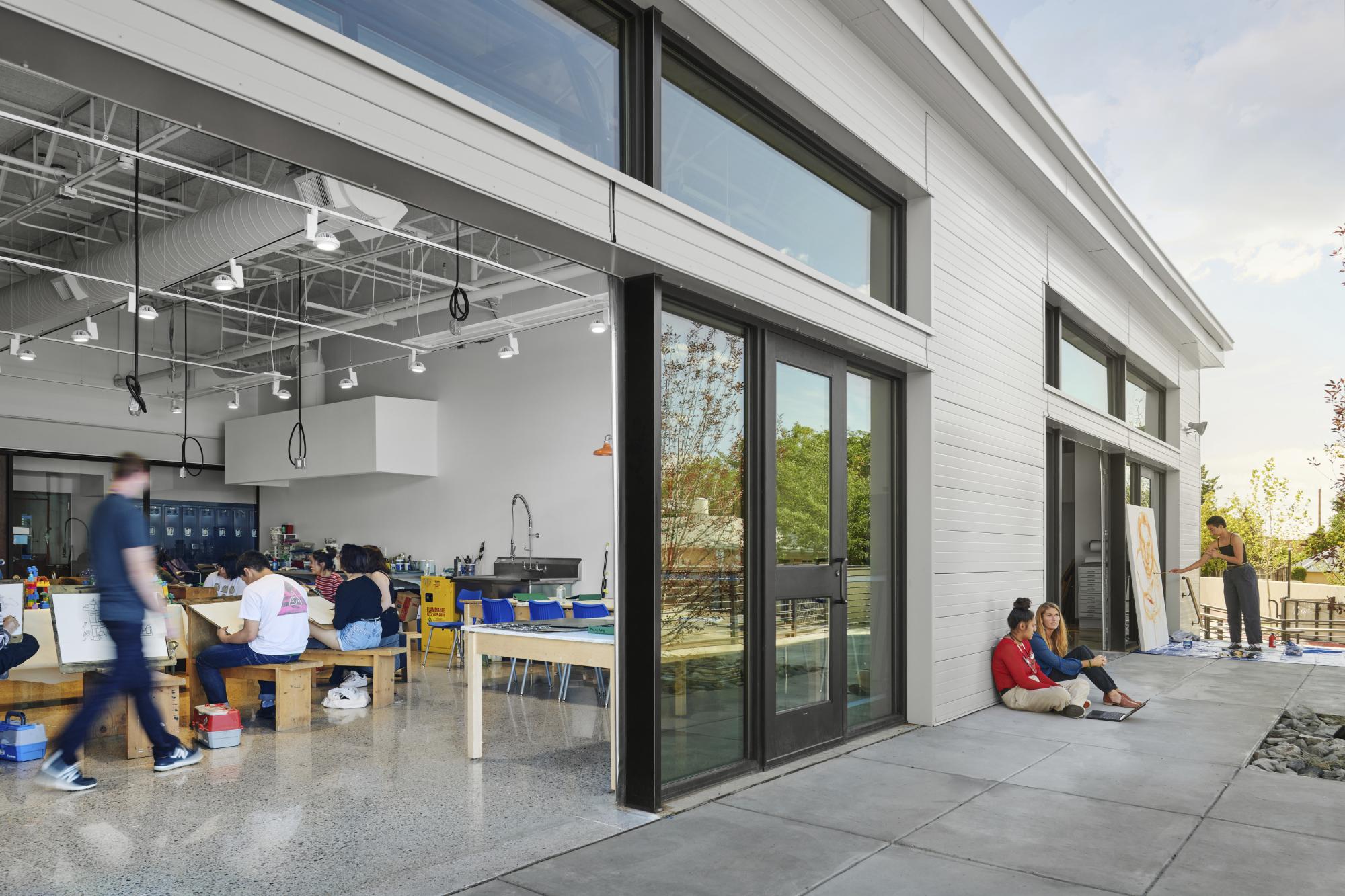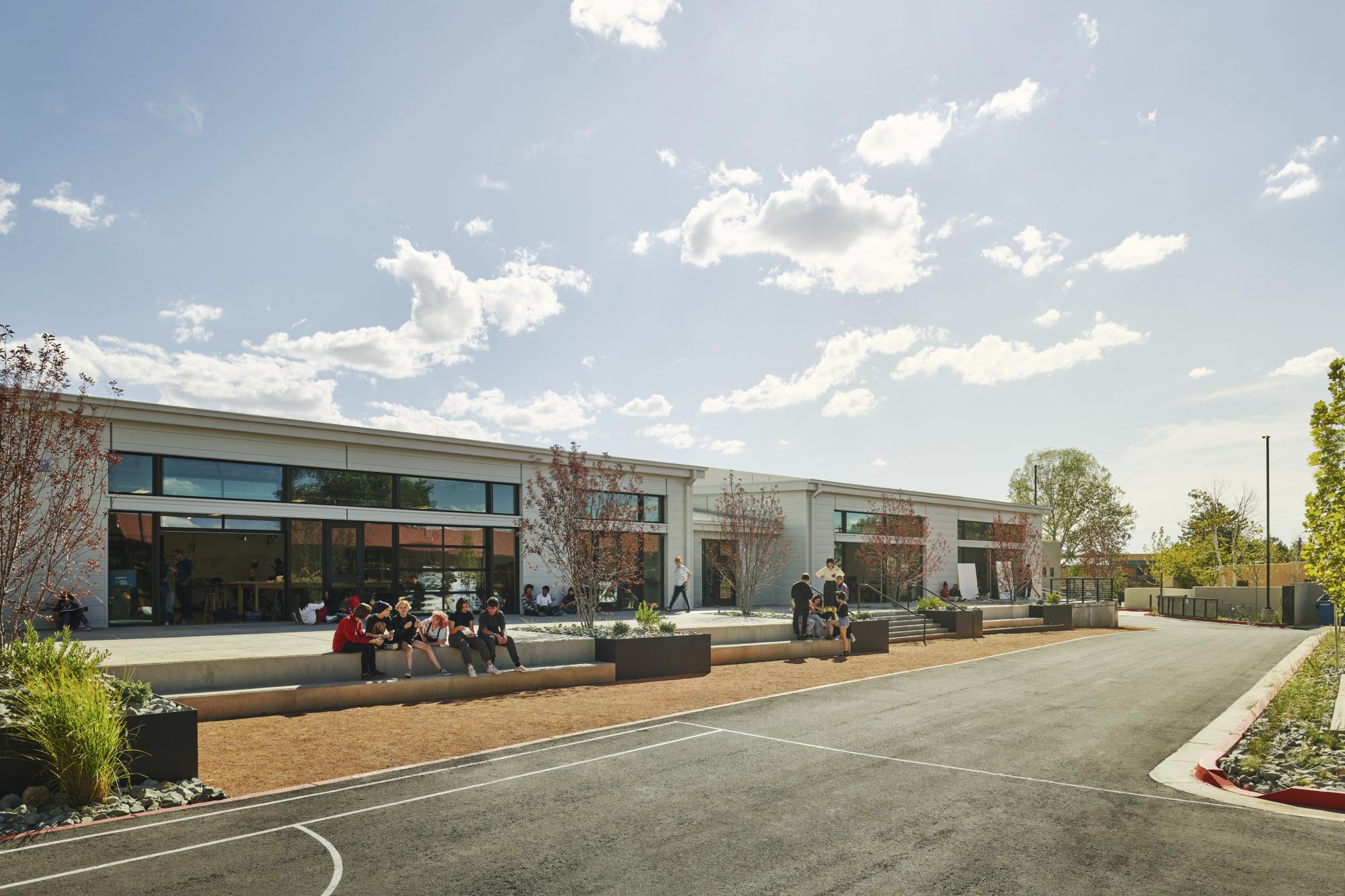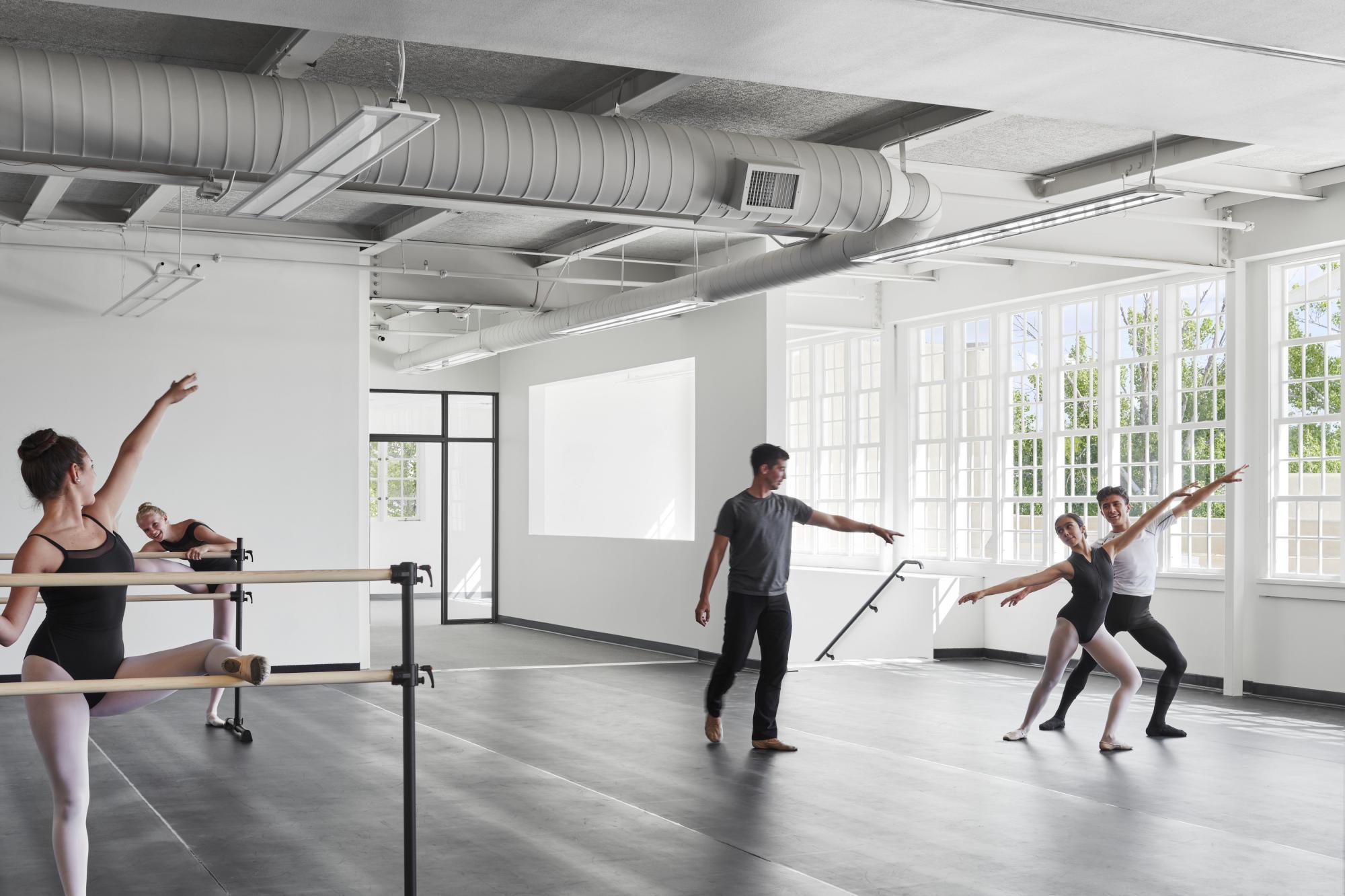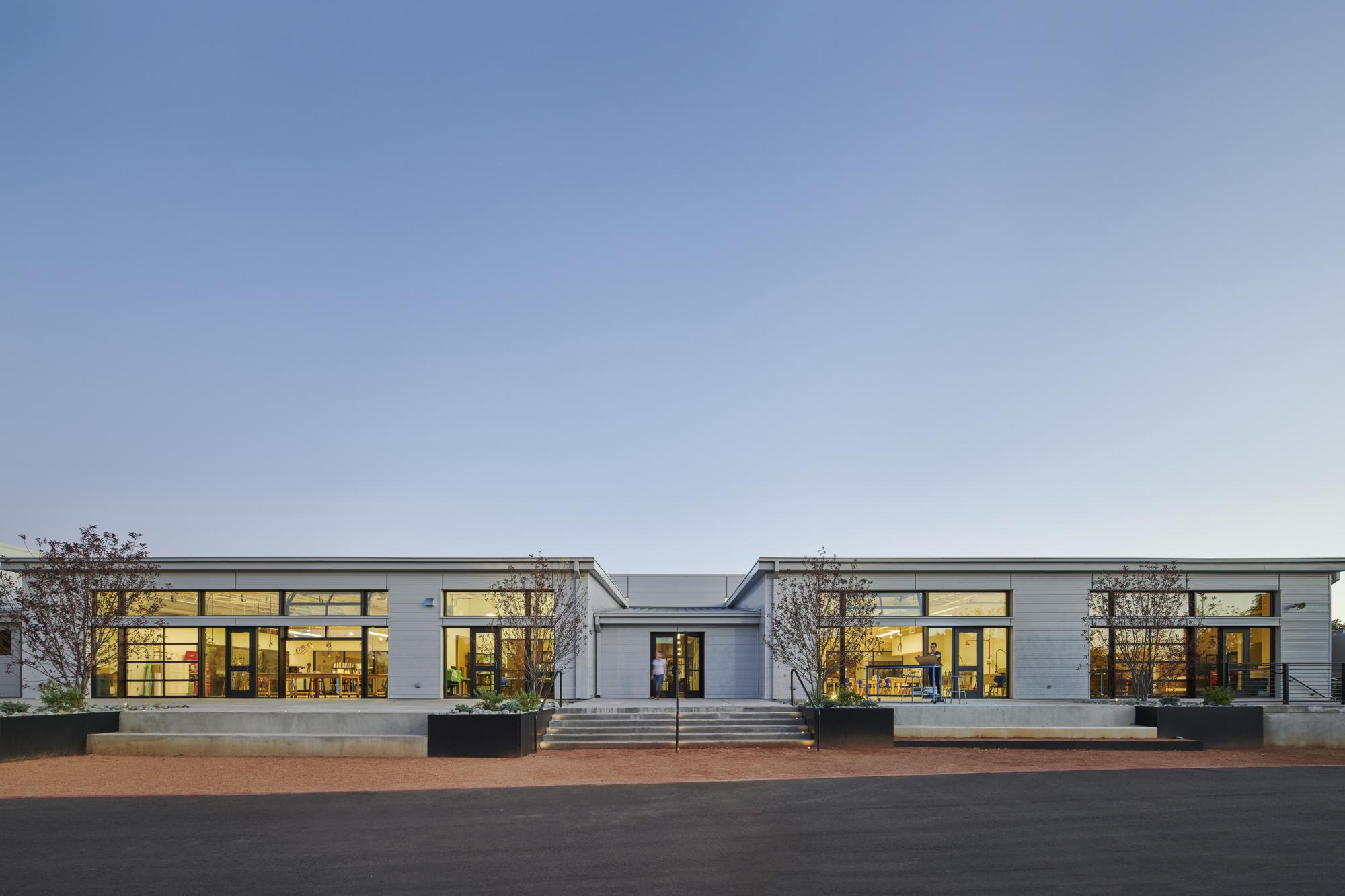 Schools
New Mexico School for the Arts
of
New Mexico School for the Arts
As the nation's only public boarding school for talented arts students, the New Mexico School for the Arts provides transformational opportunities to New Mexico's promising young artists. Located at the intersection of Santa Fe's historic core and the bohemian Railyard District in the Sanbusco Center, the new home for the School embraces the character of this varied context and the buildings' rich history. Repurposed buildings that were previously a lumber mill, storage depot, bookstore and mini-mall retail center form The New Mexico School for the Arts, where students work in Drama, Music, Dance, Visual Arts, and Creative Writing.
Combining the realities of the existing buildings with the needs of the school, the original lumber yard "drive through" became the school's Paseo, the organizing street that feeds to classrooms and studios. The original lumber yard office, the salmon colored brick structure, hosts visual art exhibitions. Arts studios occupy the north of the Paseo, spilling out to an art porch and harnessing the Northern light of New Mexico. Music studios occupy the tilt-wall shell of an old building, which reinforces the spaces' acoustical needs. Dance and Drama cohabitate in the stucco clad 'World Market' building, a funky retail center embellished with natural light and acoustical isolation. Outdoor spaces extend and enhance the indoor experience – the front entry planters and berms provide protection in the urban setting while directing student and visitor traffic to the main entry. The integration of a dozen different structural, mechanical and façade systems serve as a pleasant reminder of the buildings' history.
15049_P_N21_board.jpg
15049_P_N33_board.jpg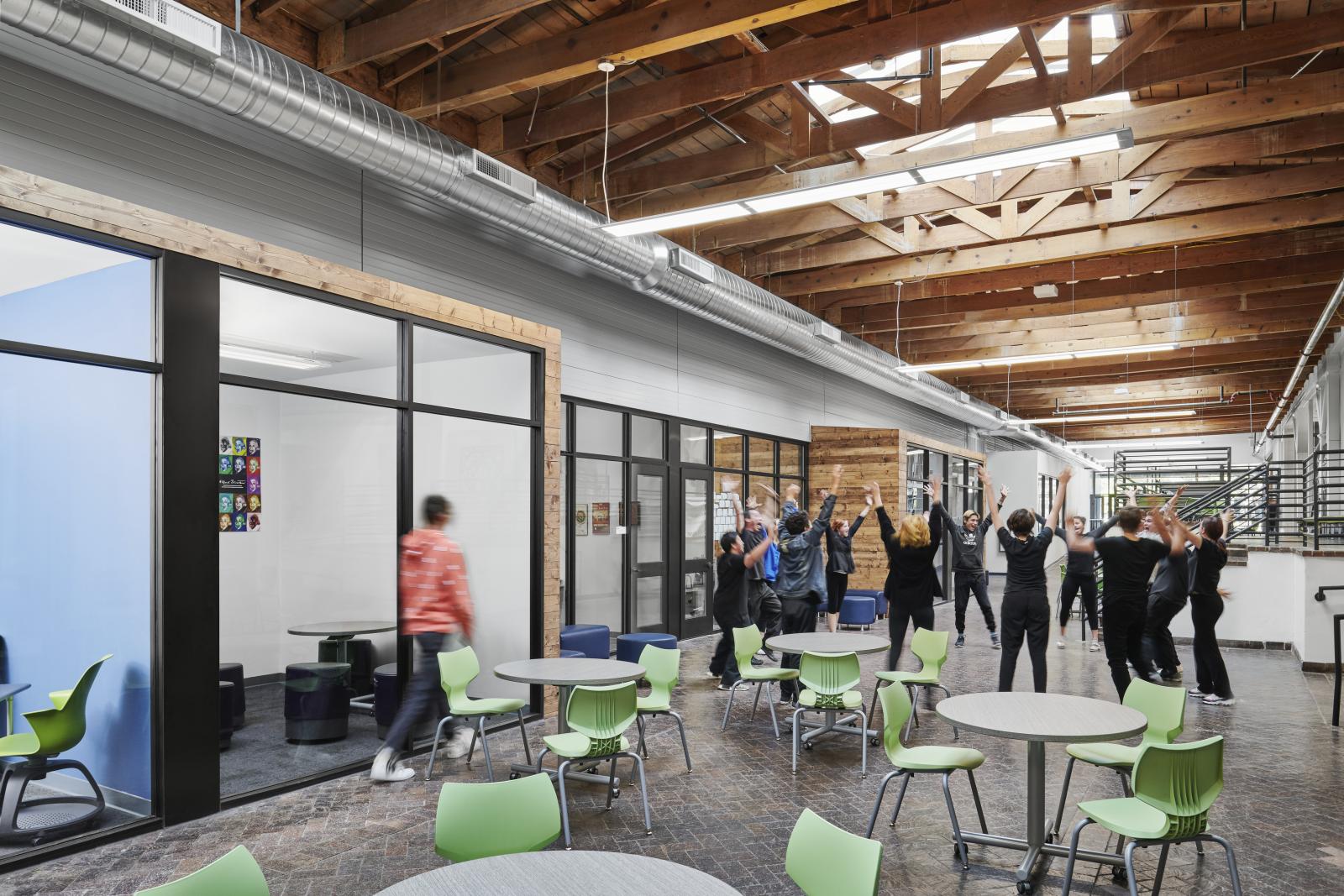 15049_P_N32_board.jpg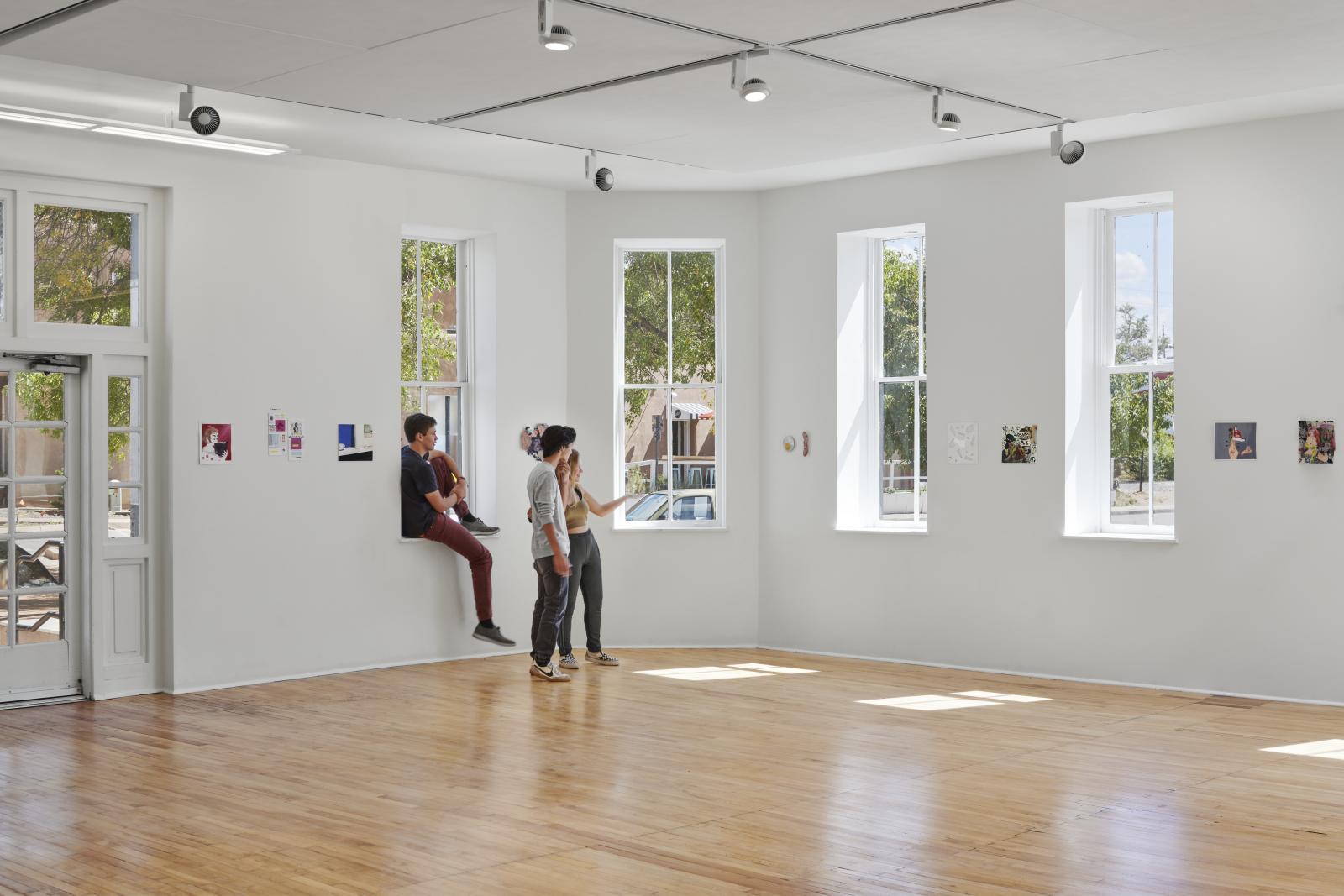 15049_P_N20_board.jpg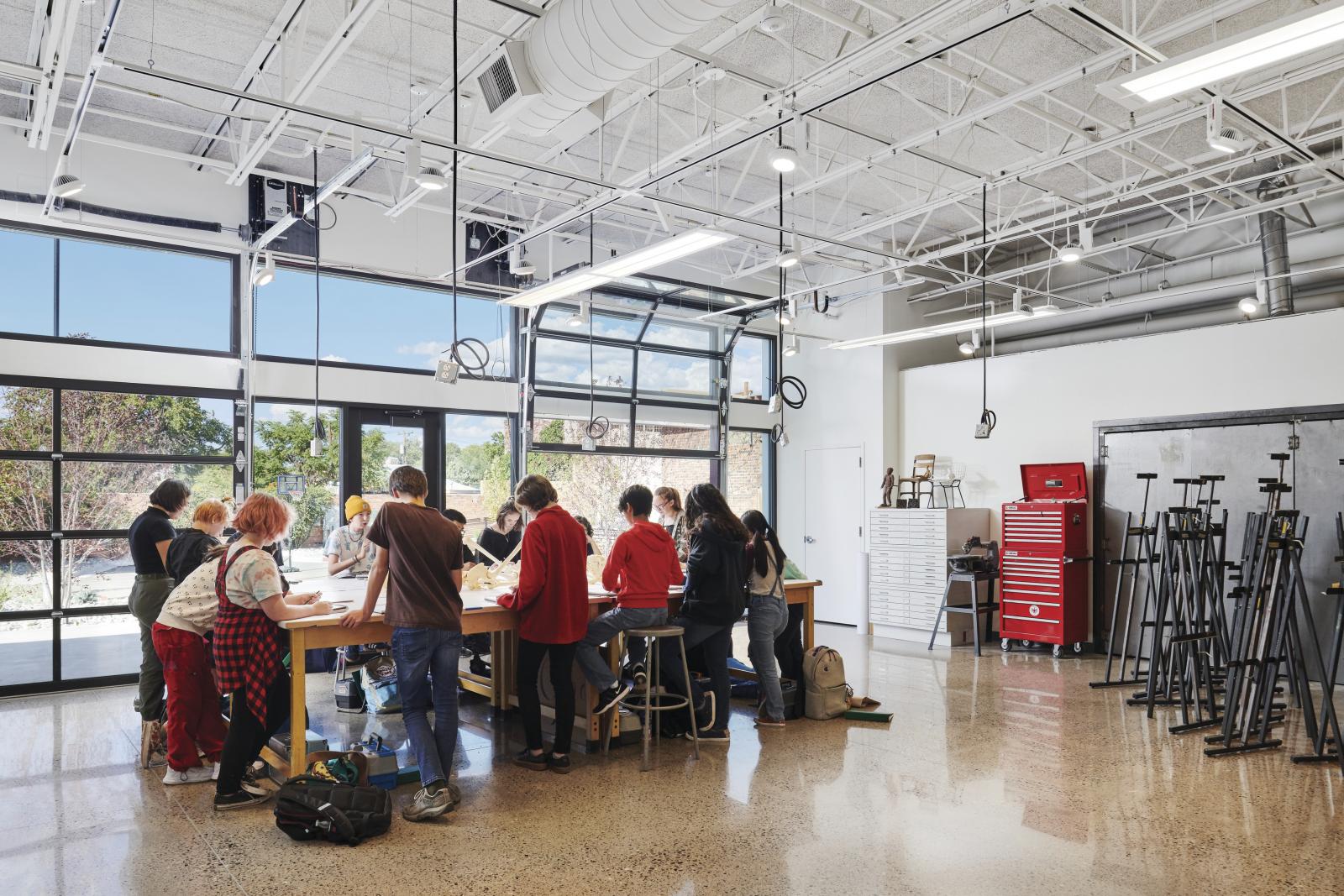 15049_P_N38_board.jpg
15049_P_N29_board.jpg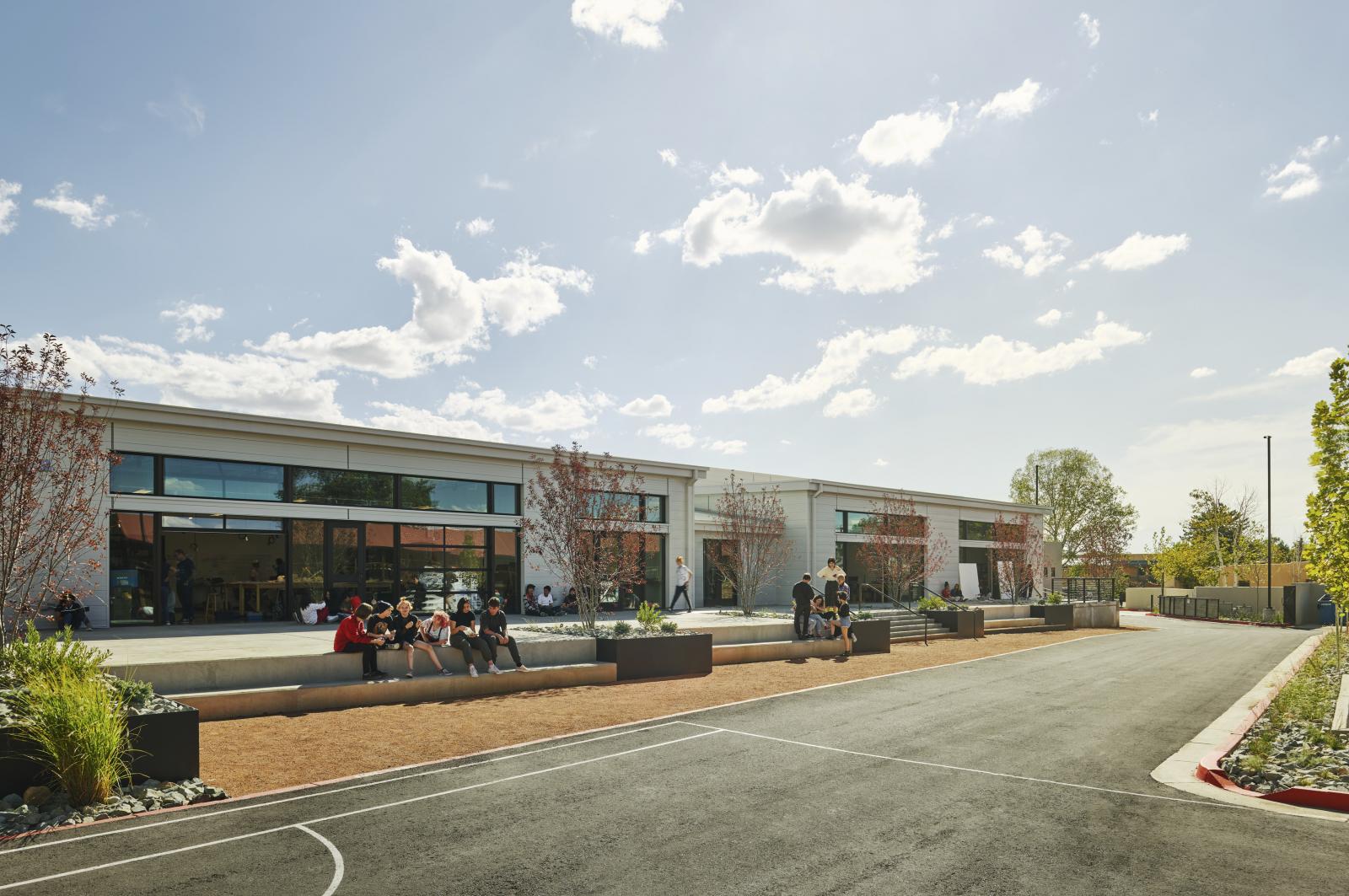 15049_P_N37_board.jpg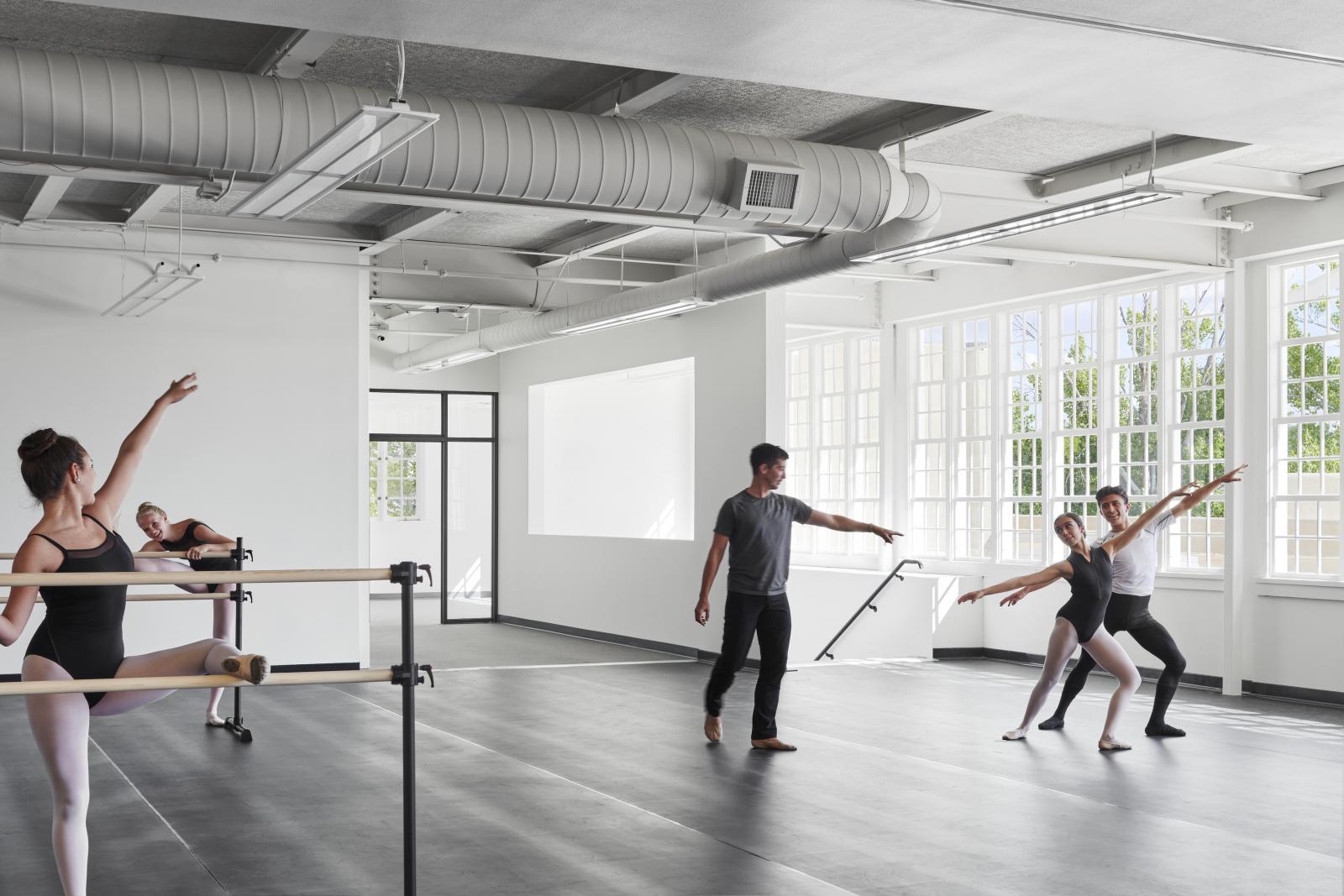 15049_P_N28_board.jpg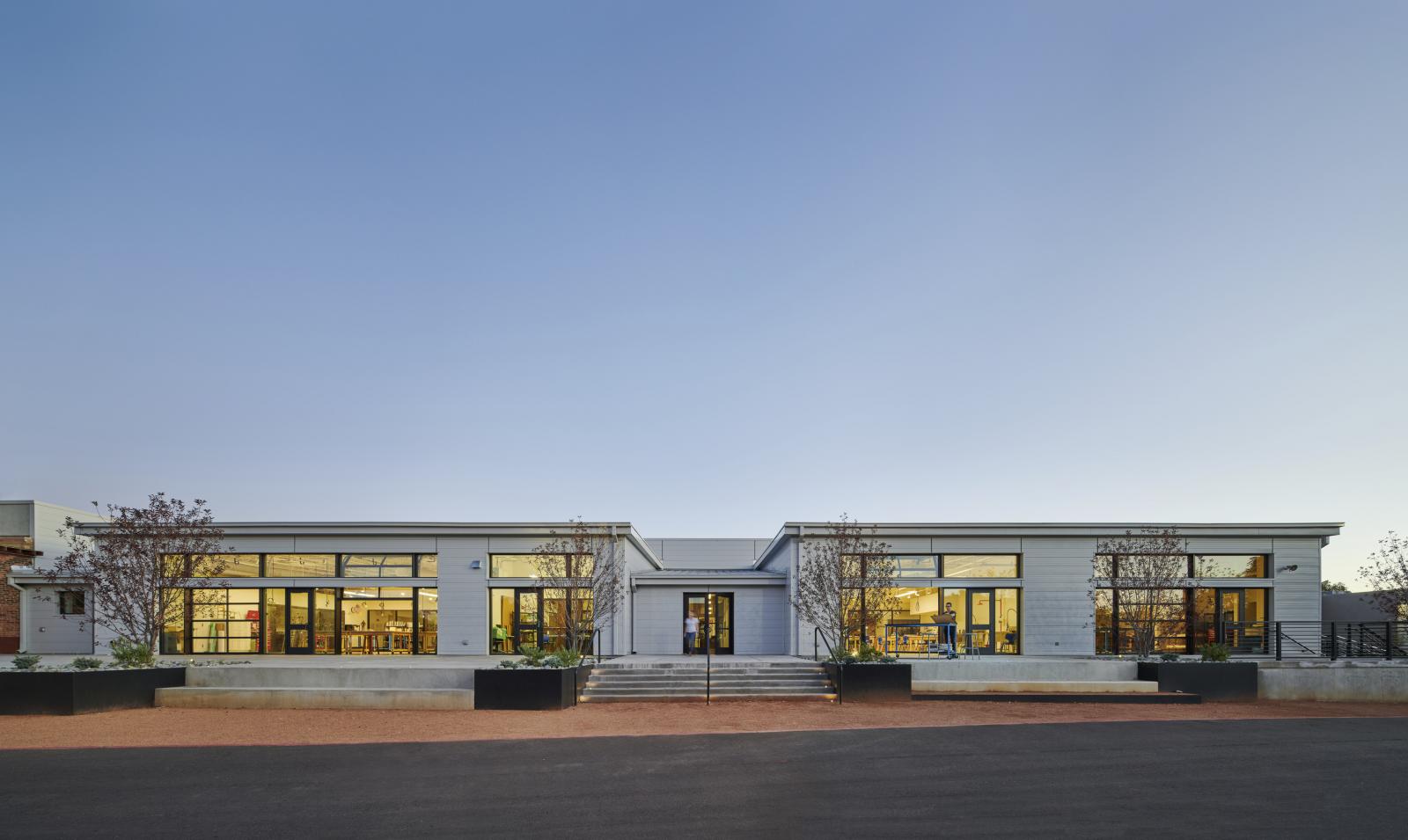 Awards
New Mexico ASLA Design Award
AIA San Antonio Merit Award
AIA New Mexico Merit Award
AIA Albuquerque Honor Award
Project Size
Conditioned: 125,000 sq. ft.
Architect of Record: Studio Southwest
Photographer: Peter Molick