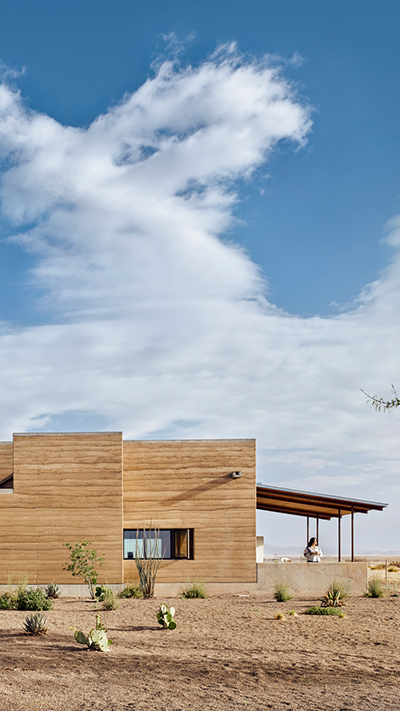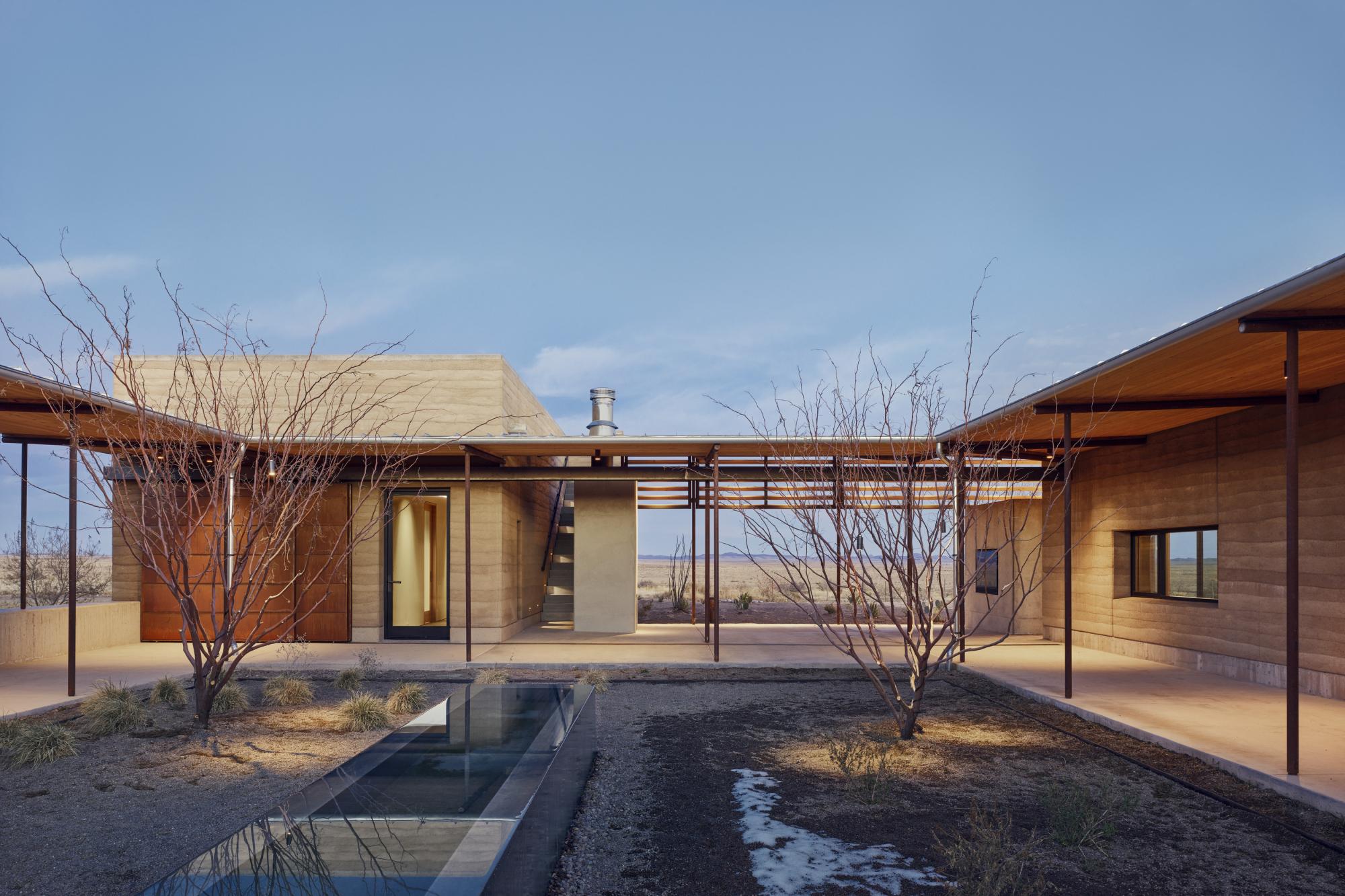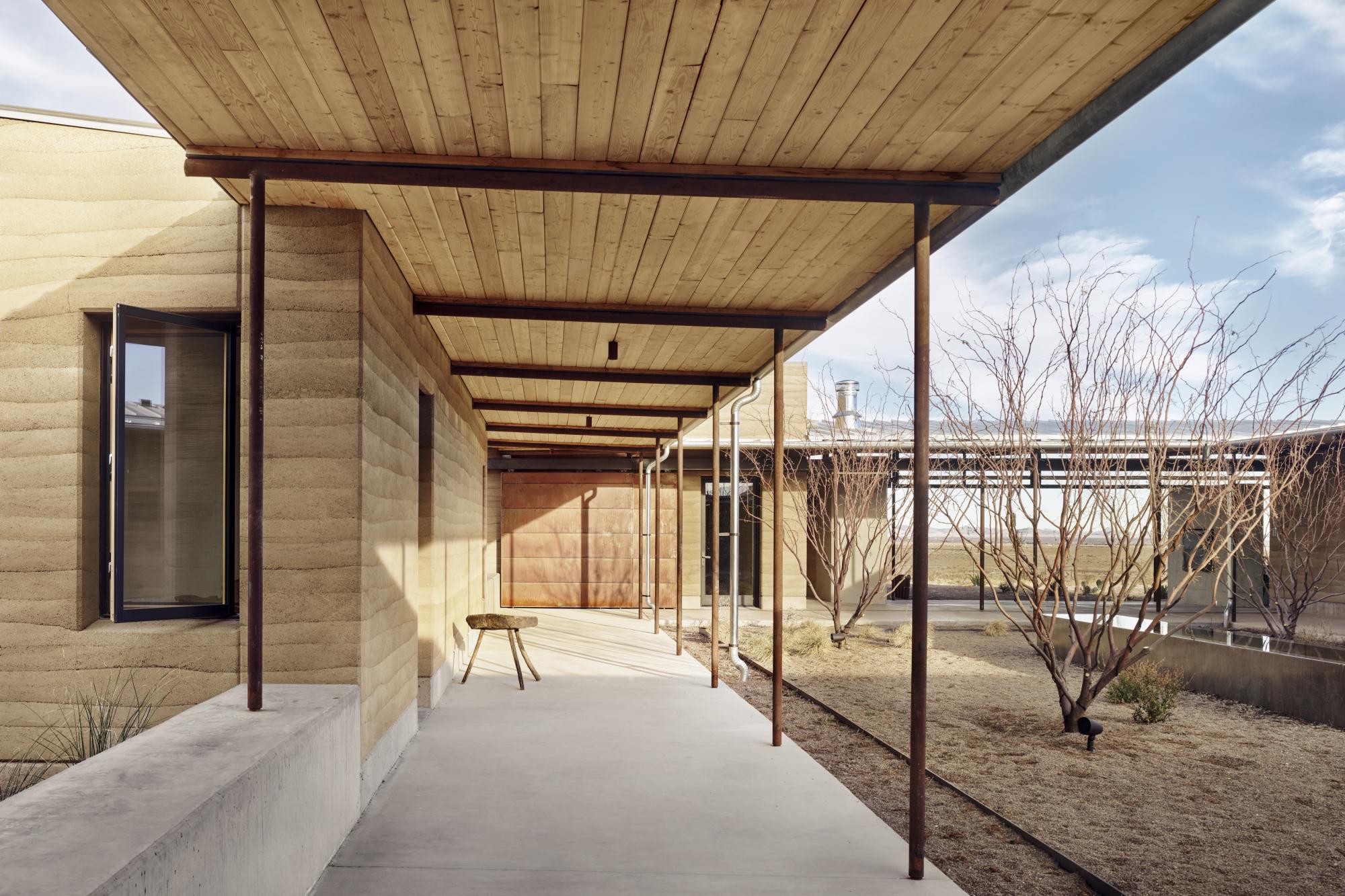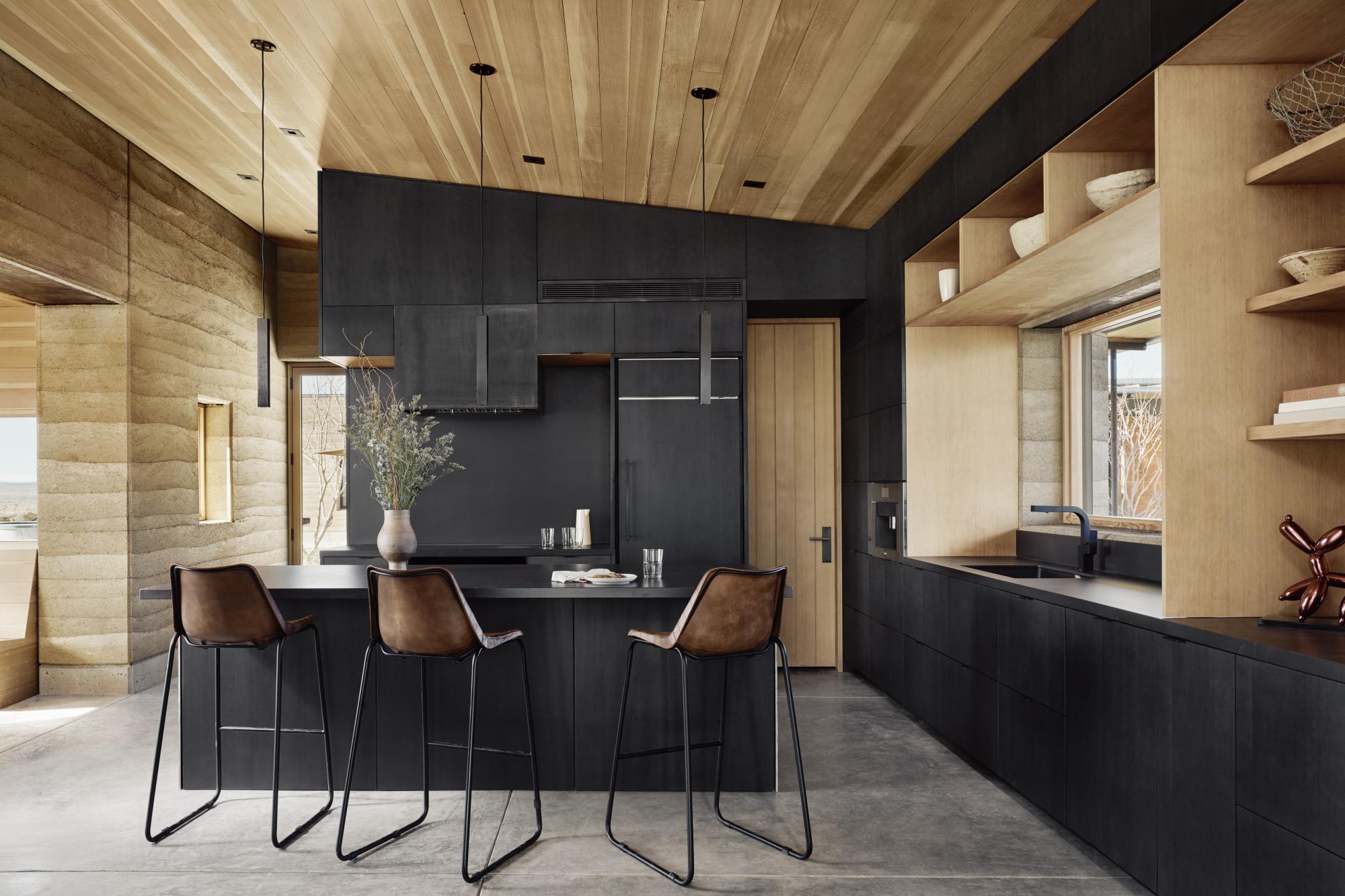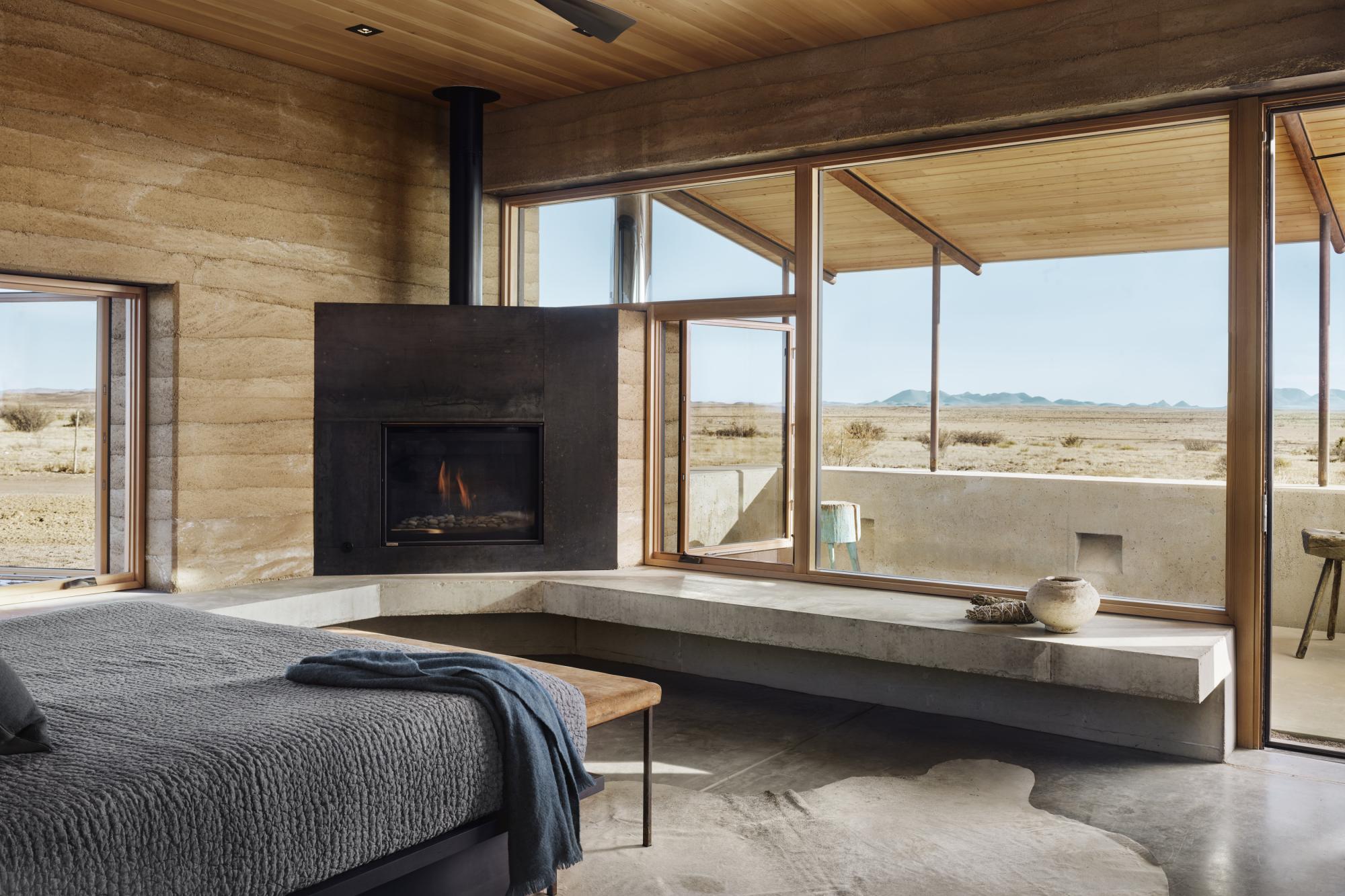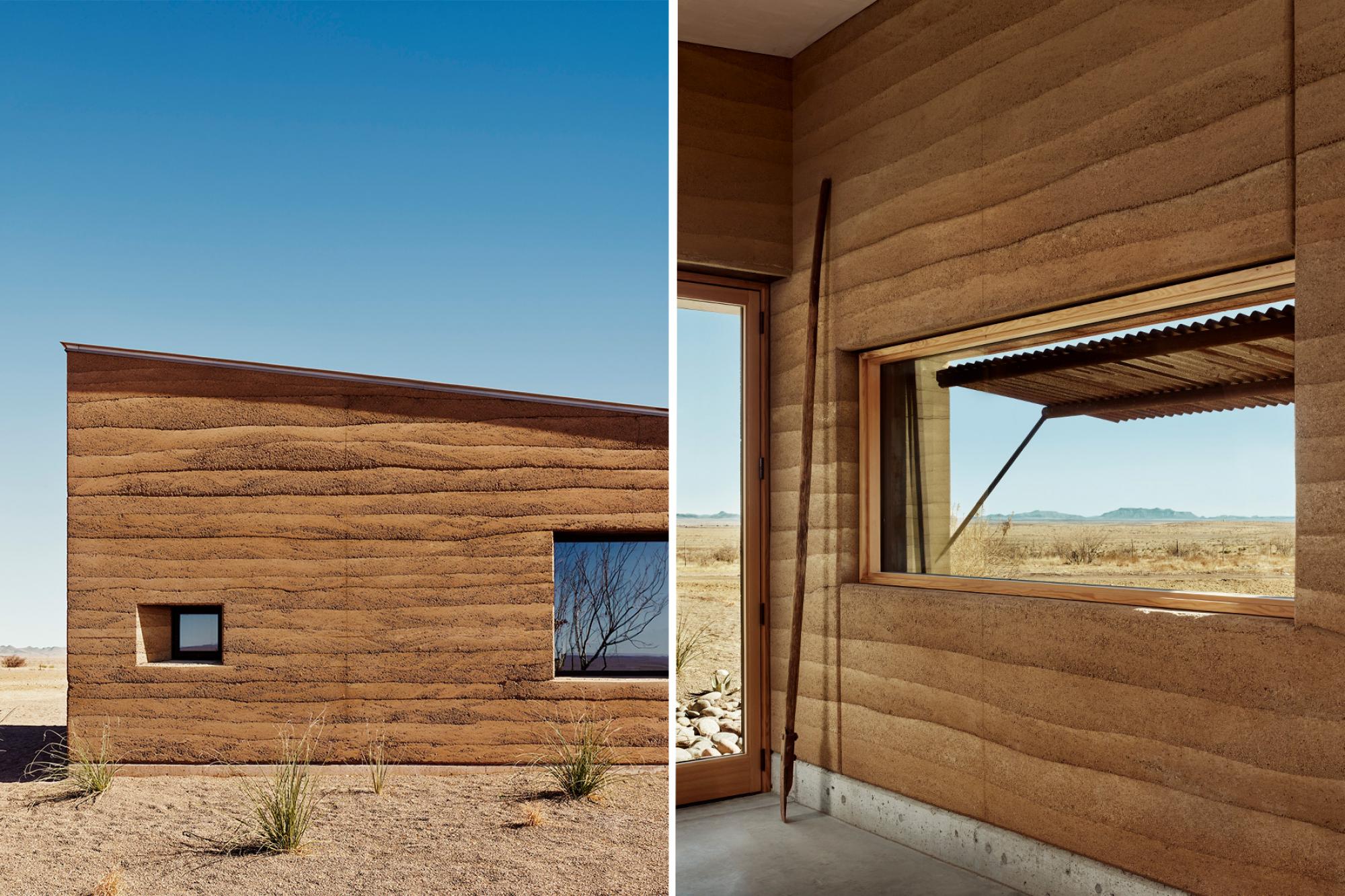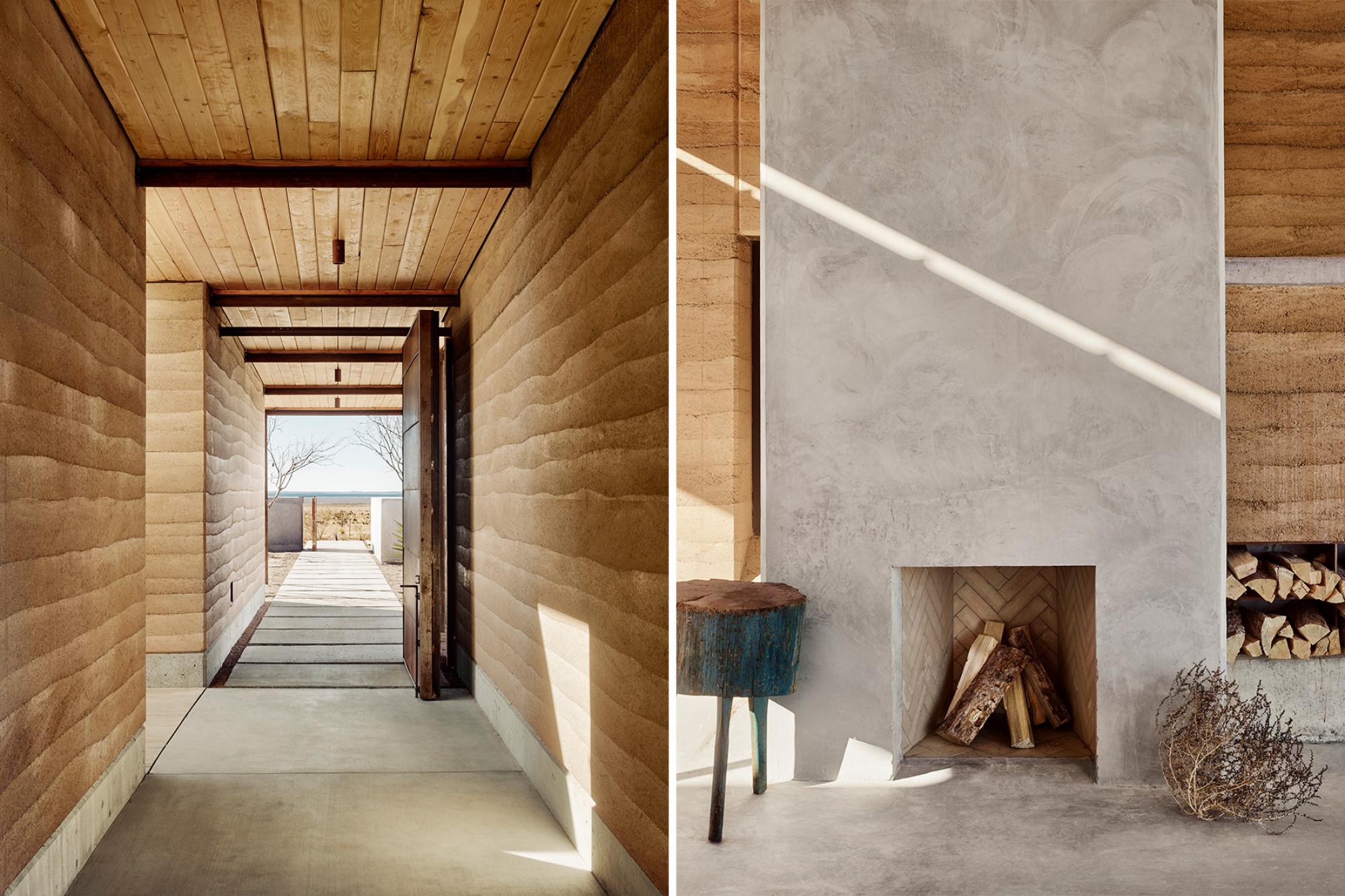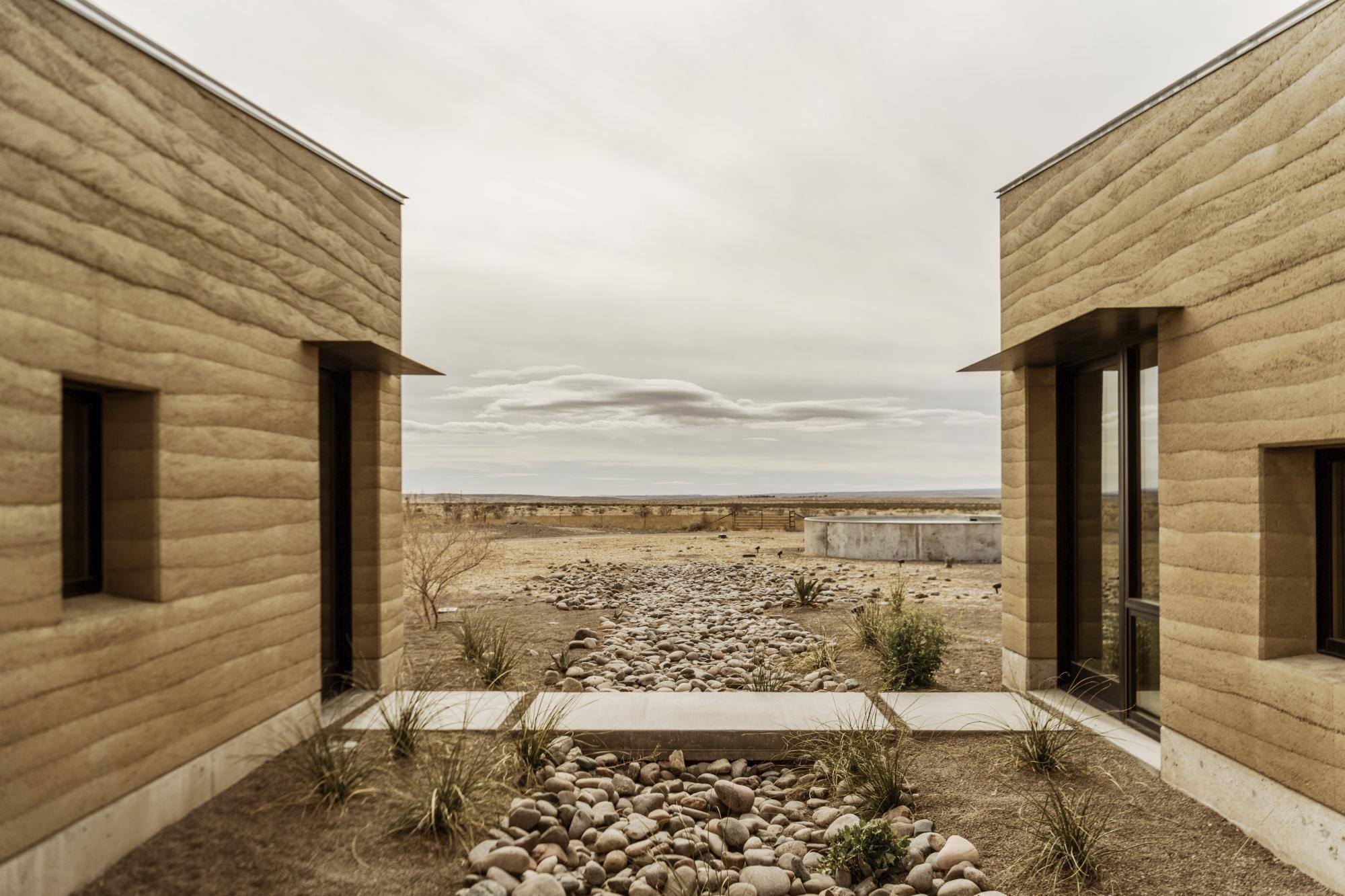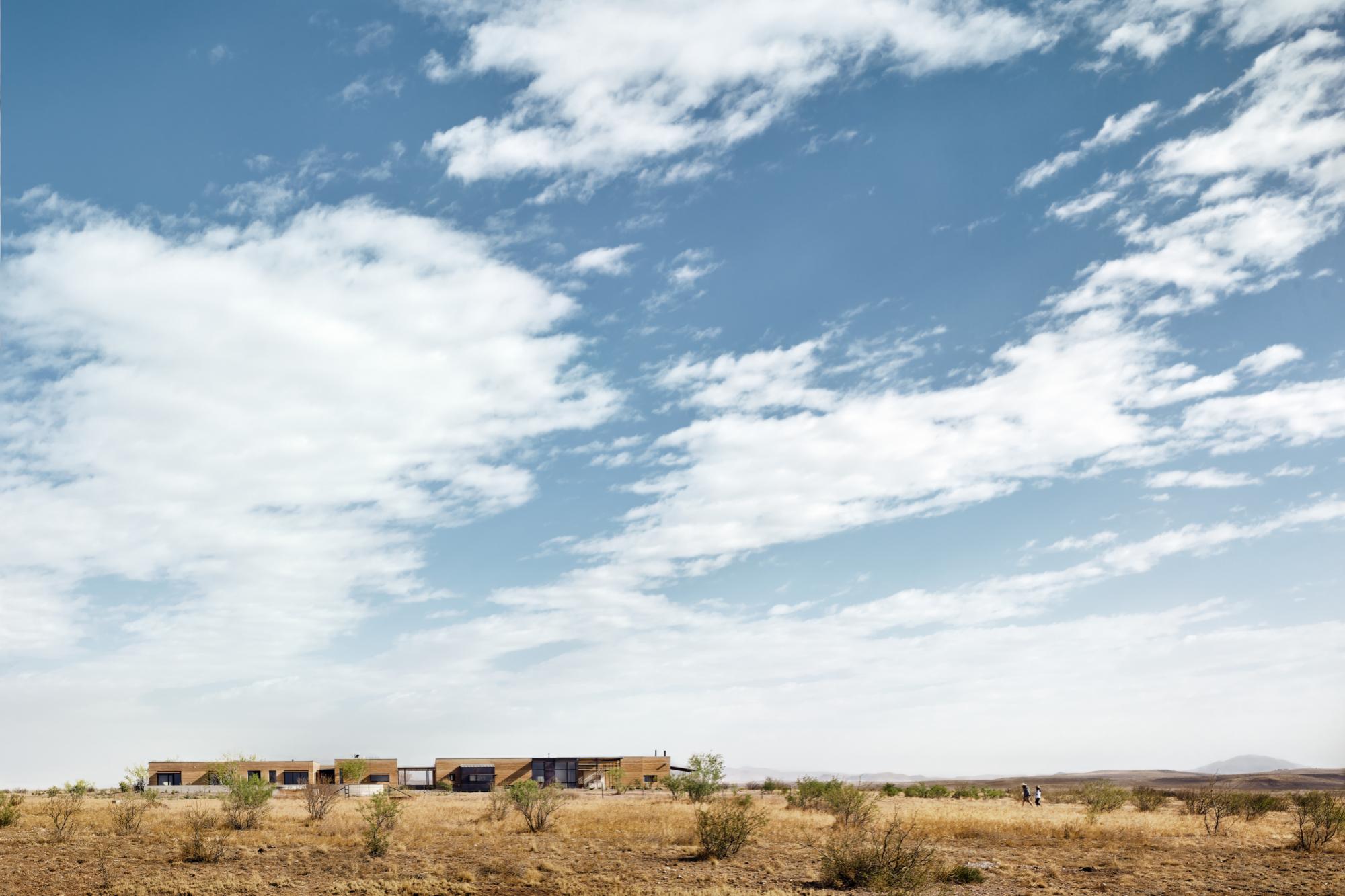 Marfa Ranch
Sandwiched between the inhospitable Chihuahuan Desert and the majestic Davis Mountains, the small ranching and art community of Marfa is situated in the heart of the vast and pristine desert grasslands of far west Texas. And, just beyond the edge of town, on a large expansive ranch, lies the Marfa Ranch, a place of simple beauty and near perfect isolation.

Borrowing from the area's earliest structures, the rooms of the house are organized around a courtyard, a cool respite from the sun-drenched desert grasslands beyond the walls. The courtyard is shaded by the dappled light of native mesquite trees with a small fount of collected rainwater that completes the oasis-like quality of this key outdoor room. To keep the house cool during the hot summers and warm in the winters, the house is built of two-foot-thick walls of rammed earth. The house embraces the expansive landscape with lightweight breezeways and porches made of recycled oil field pipe.
Situated on a low rise with dramatic views in all directions, the house cuts a low profile, settling naturally into its desert surroundings. The thick walls protect the house from the extremes of the region—the heat, cold, and wind while the breezeways and a mirador, perched above the main bedroom, connect the visitor with the remarkable landscape beyond.
17123_N21_board.jpg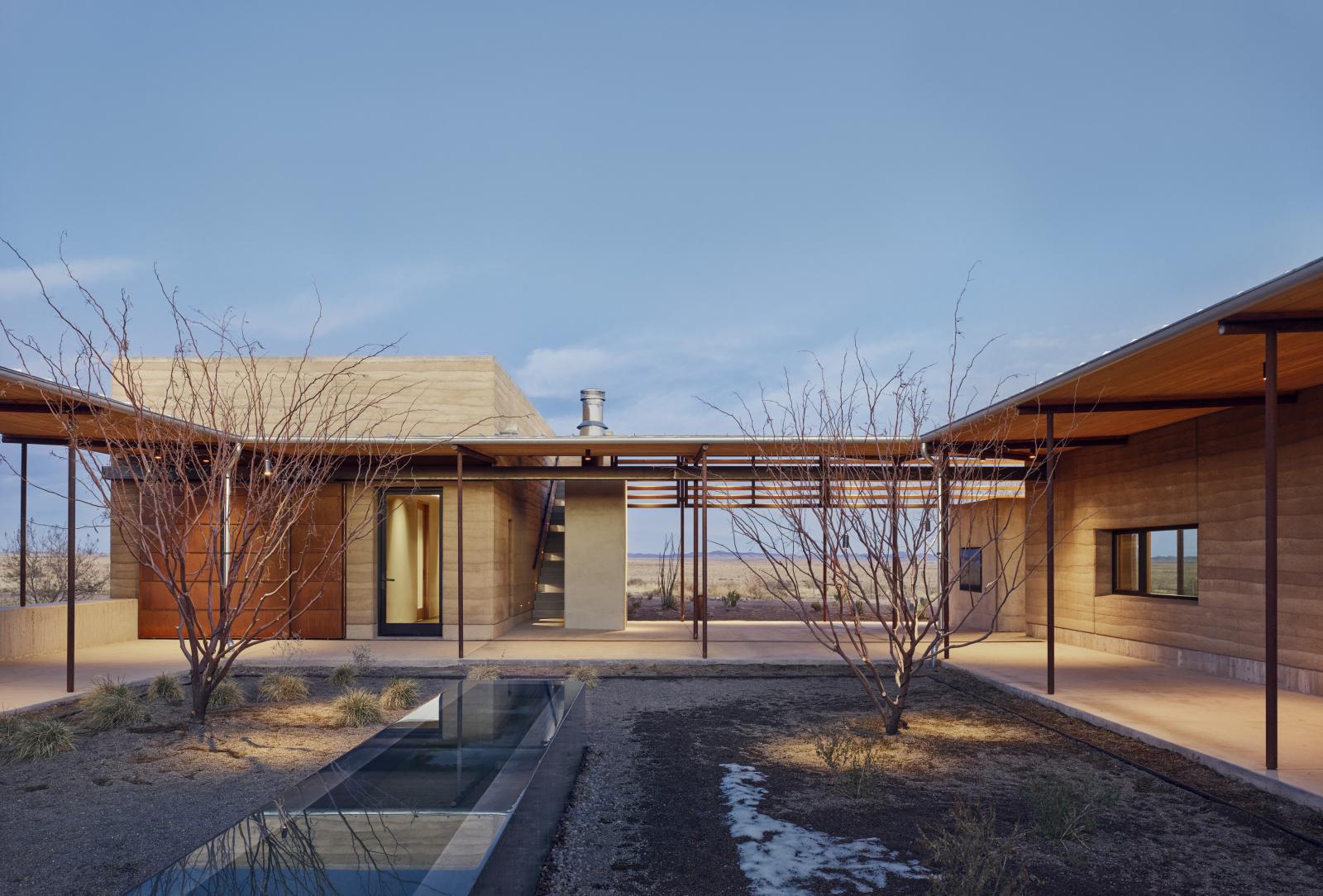 17123_N38_board.jpg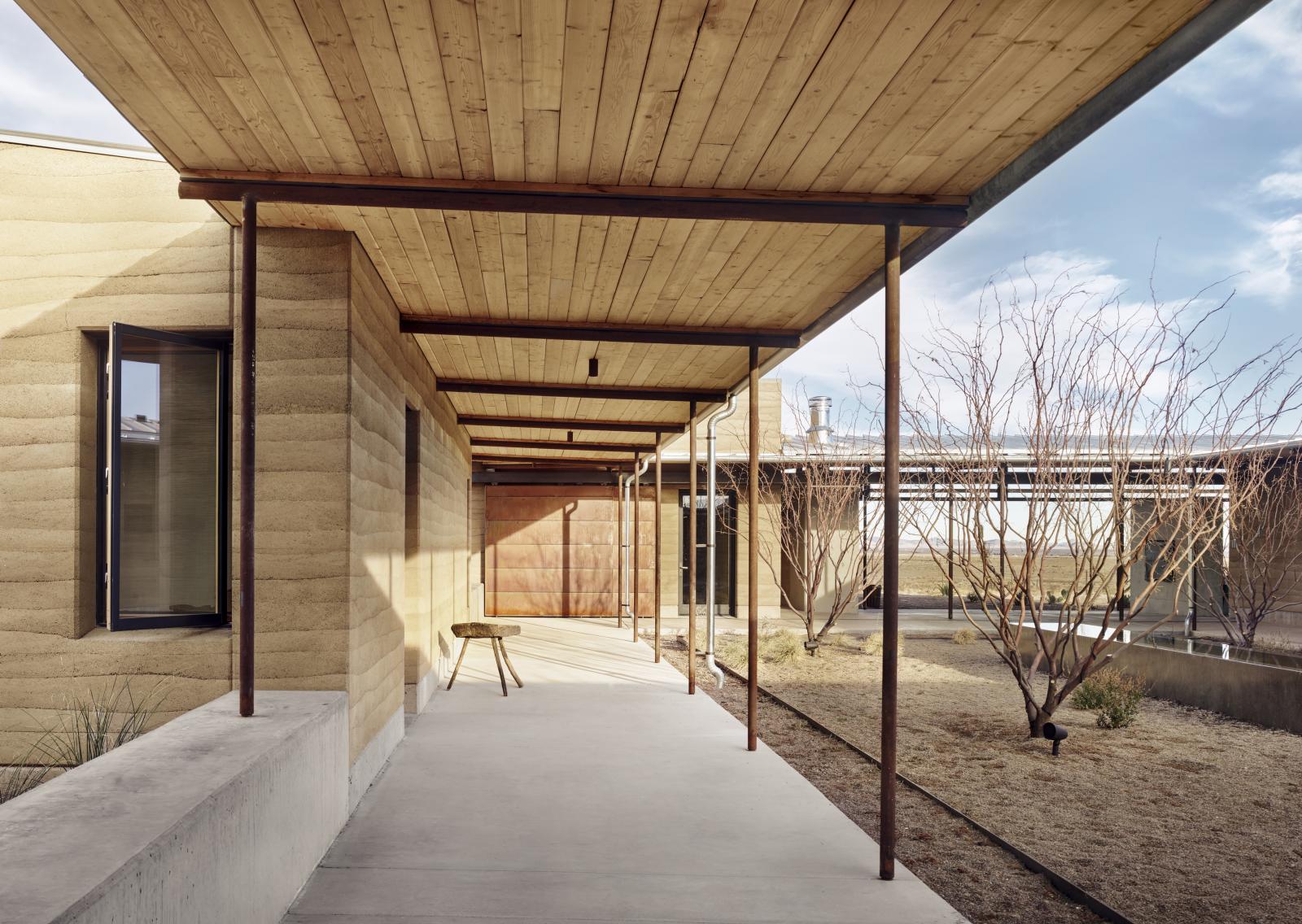 17123_N23_board.jpg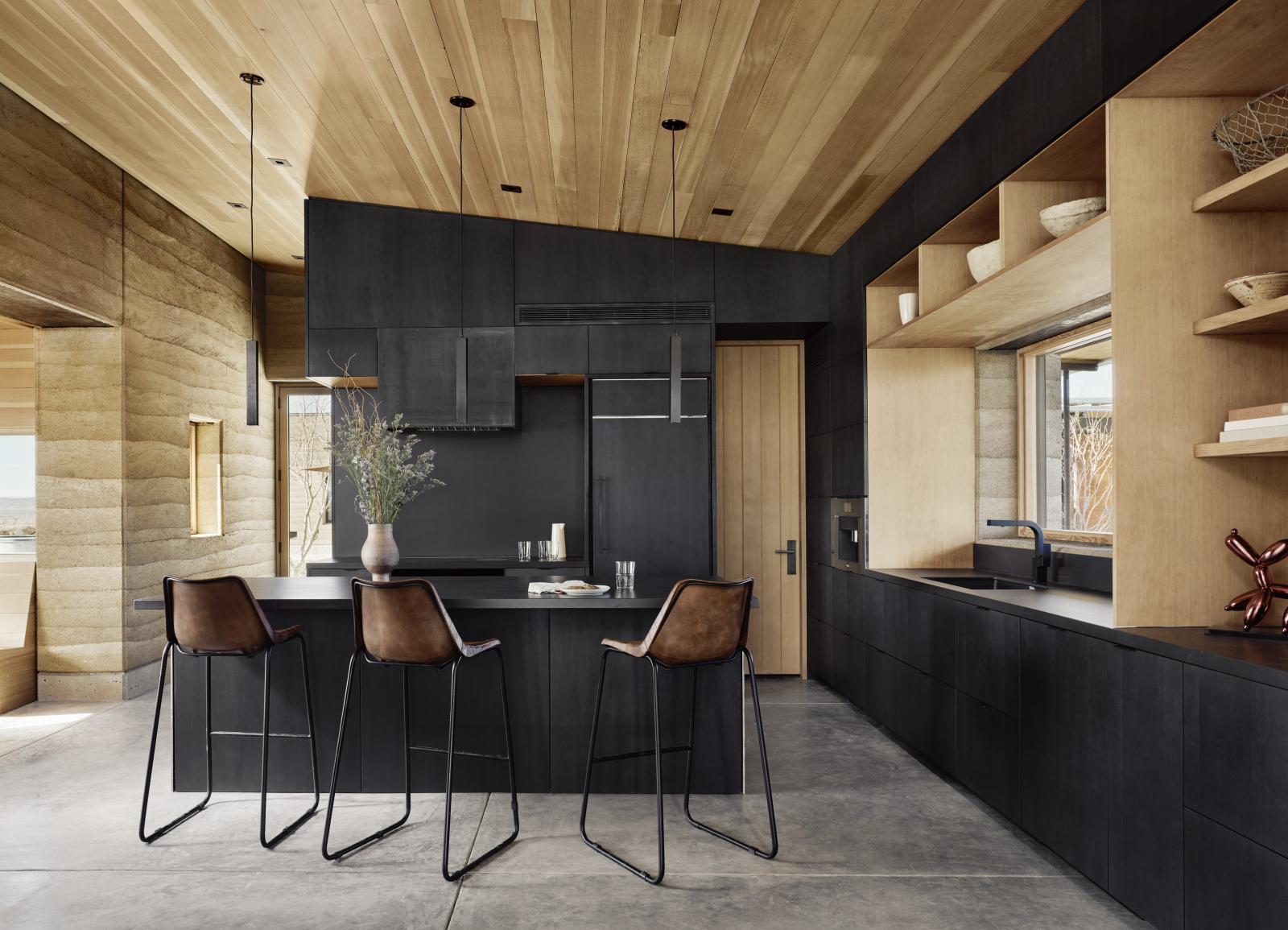 17123_N22_board.jpg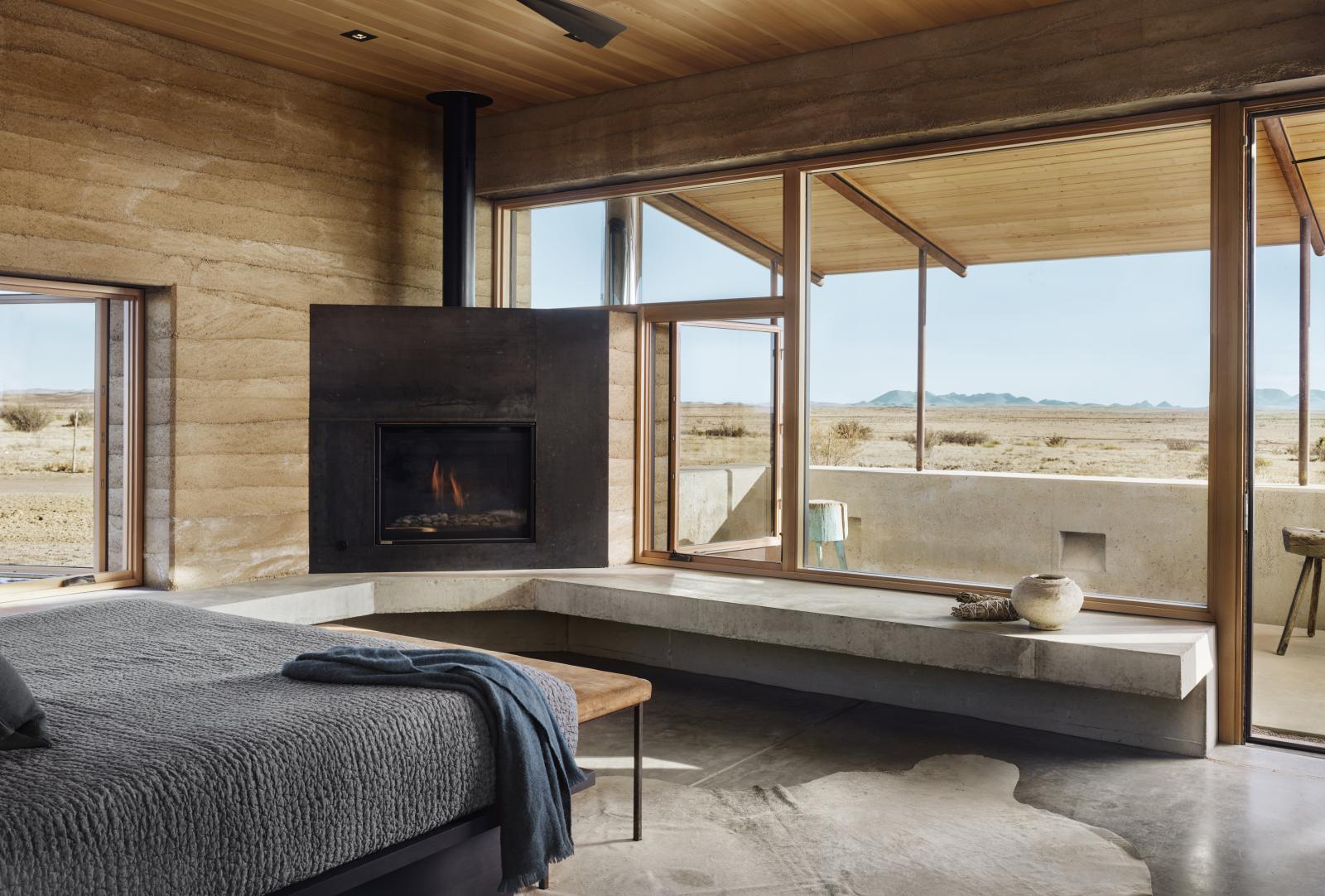 2UP_1.jpg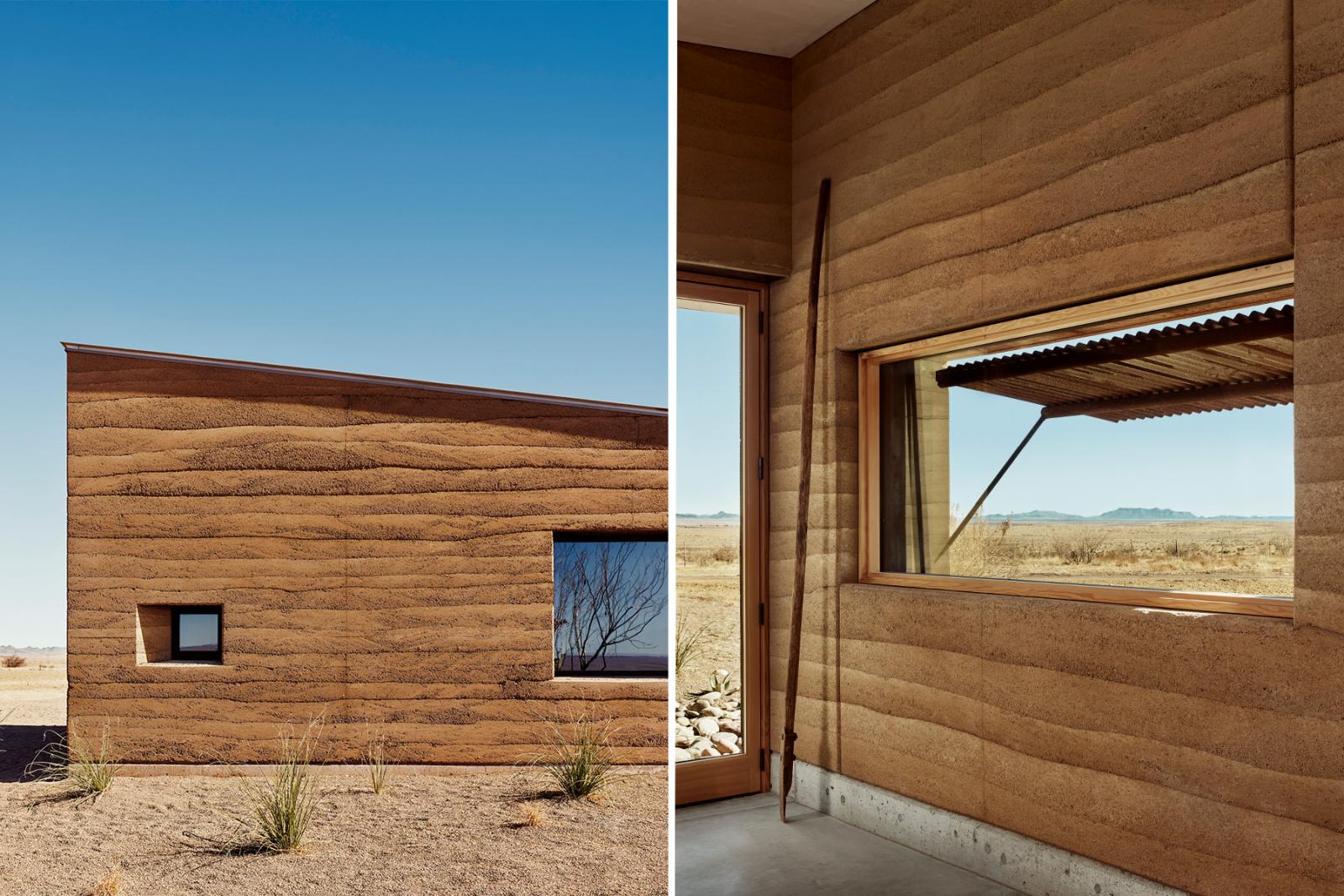 2UP_2.jpg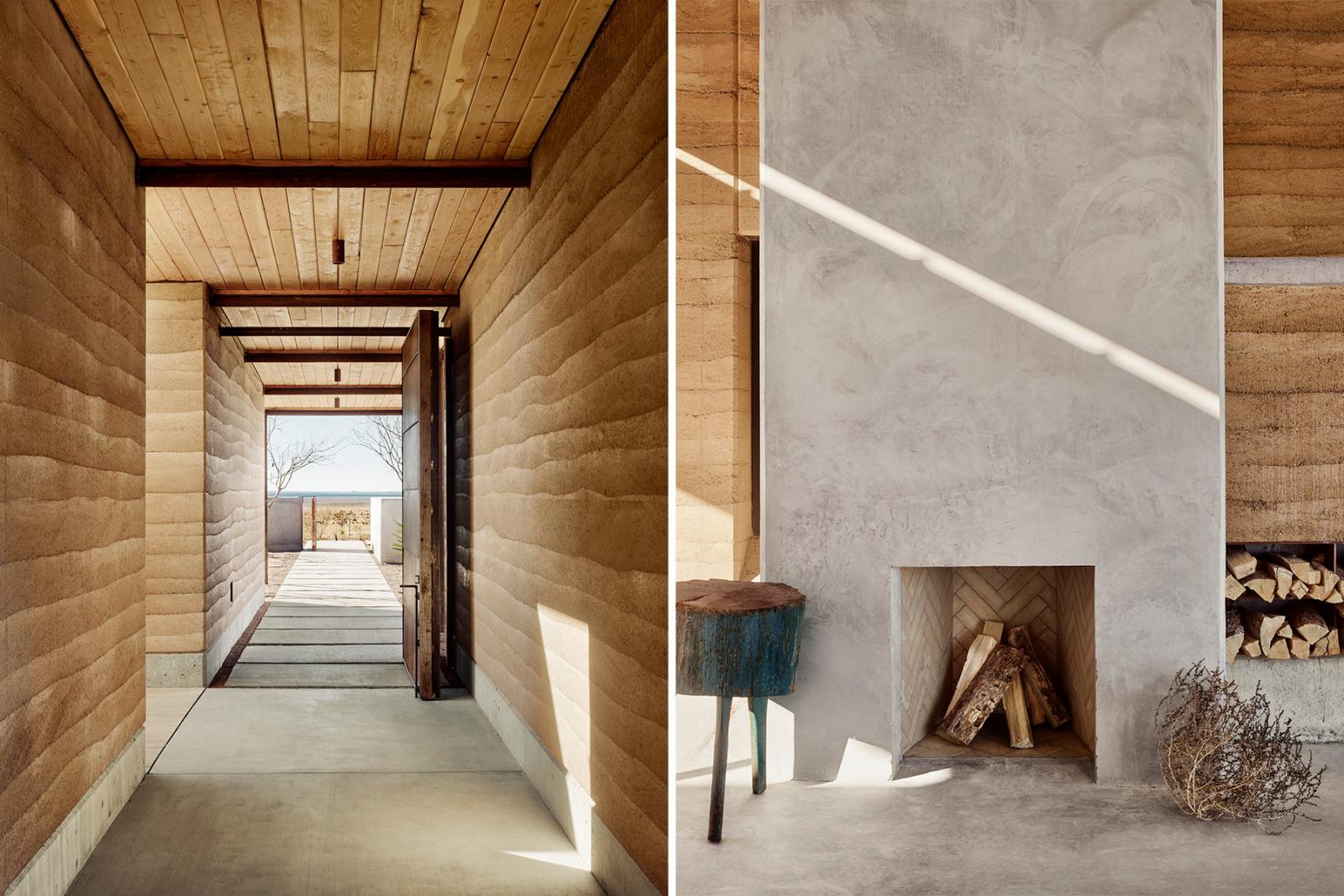 17123_N60_board.jpg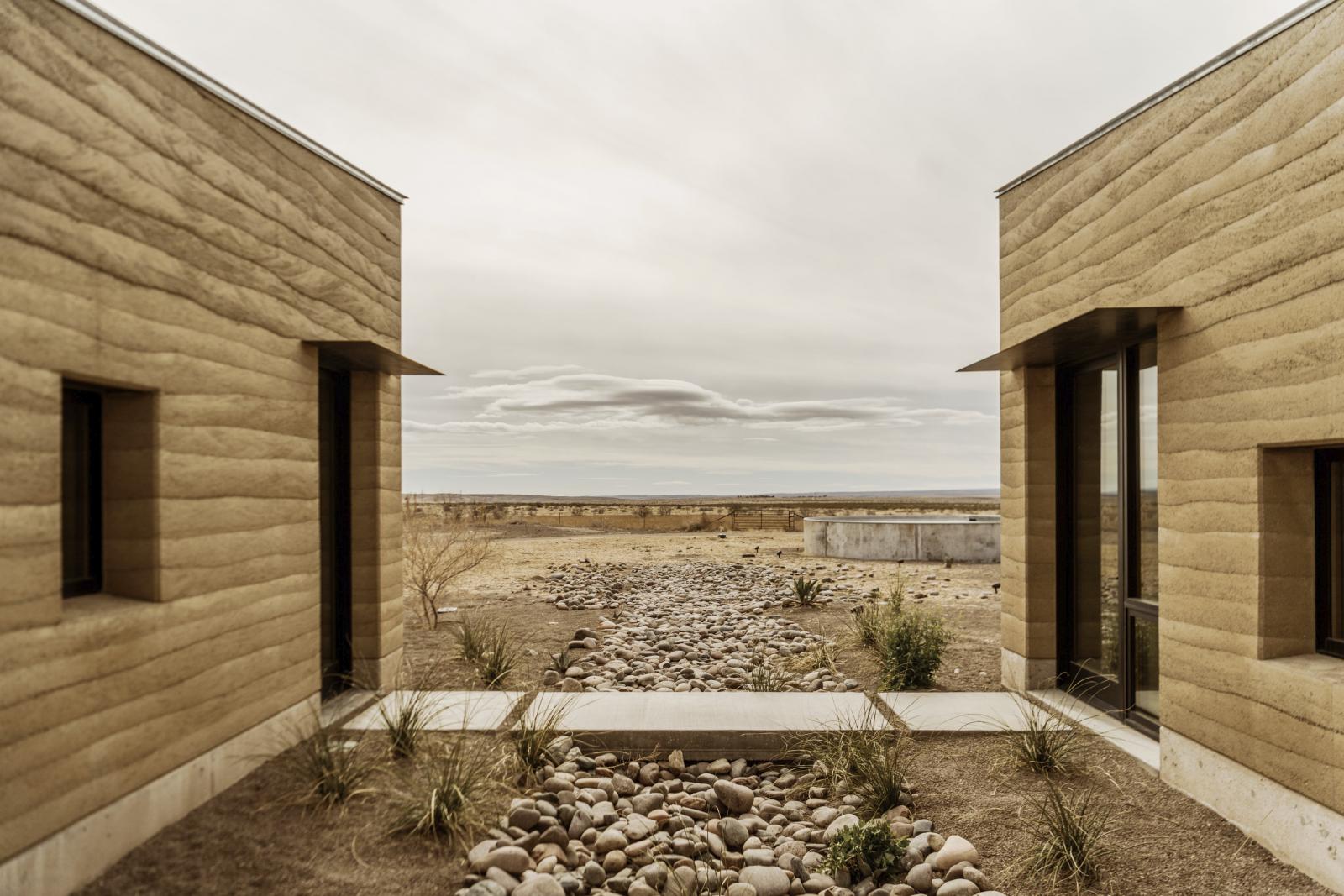 17123_N94_board.jpg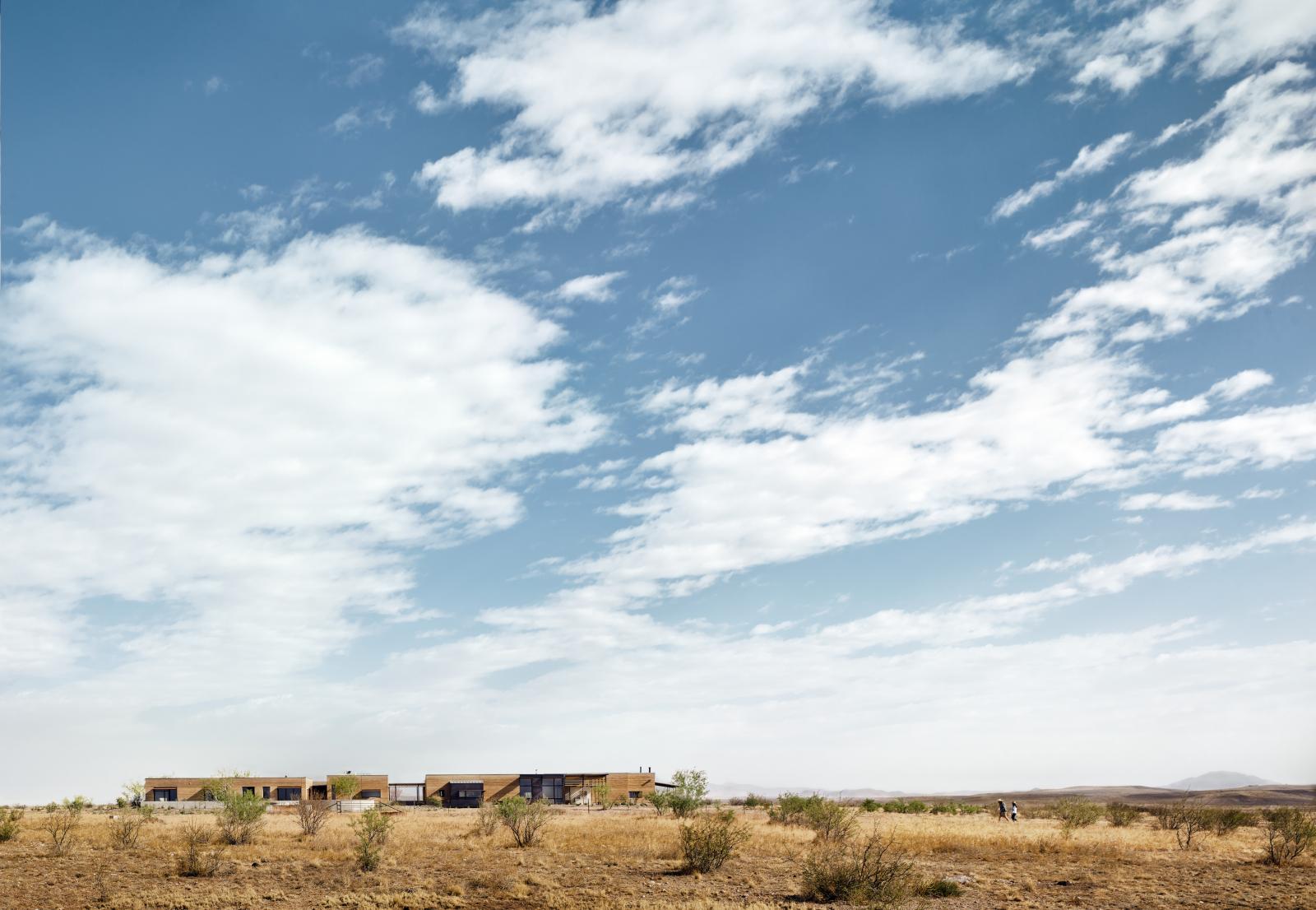 Project Size
Conditioned: 5,342 sq. ft.
Unconditioned: 7,700 sq. ft.