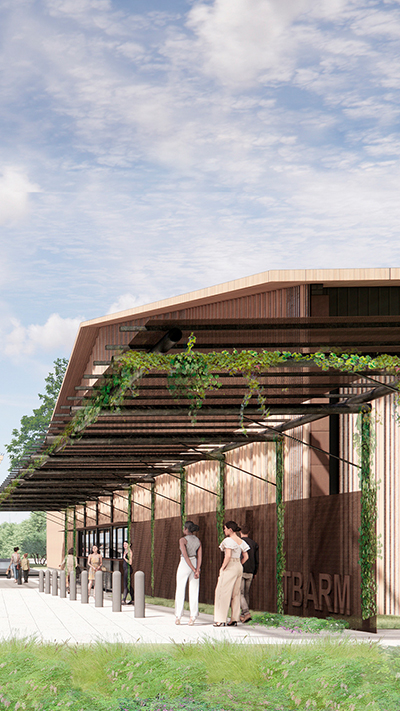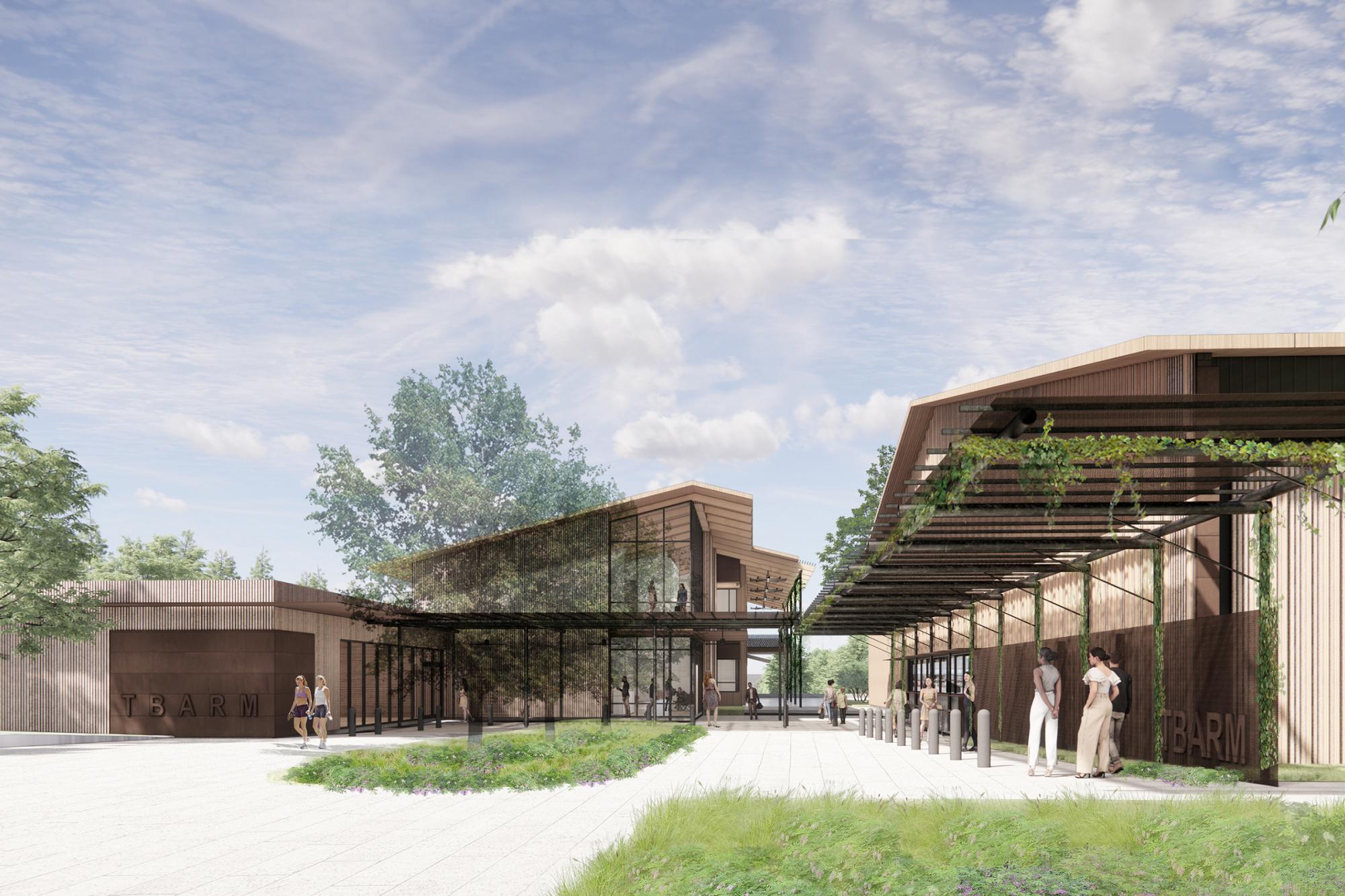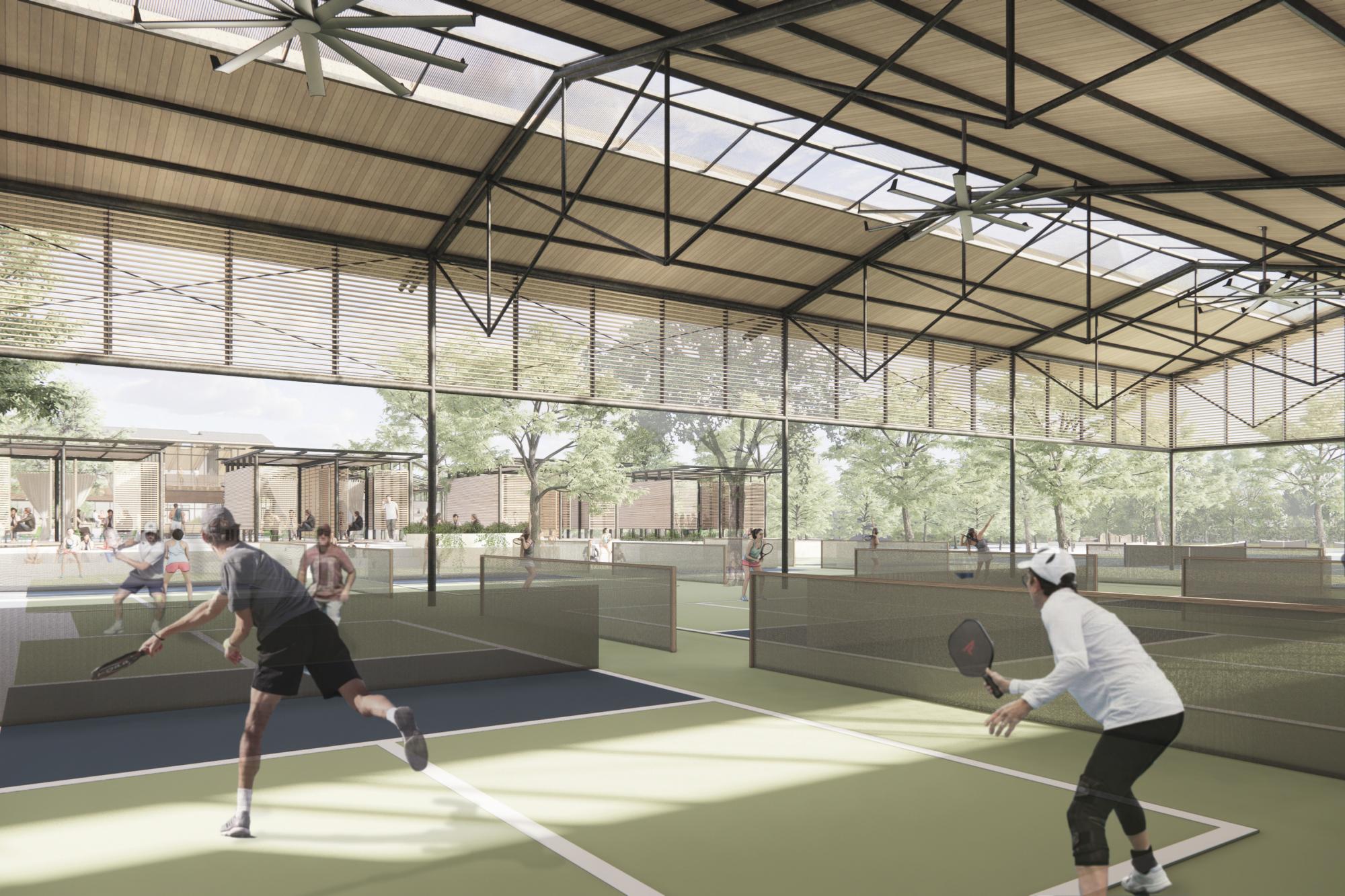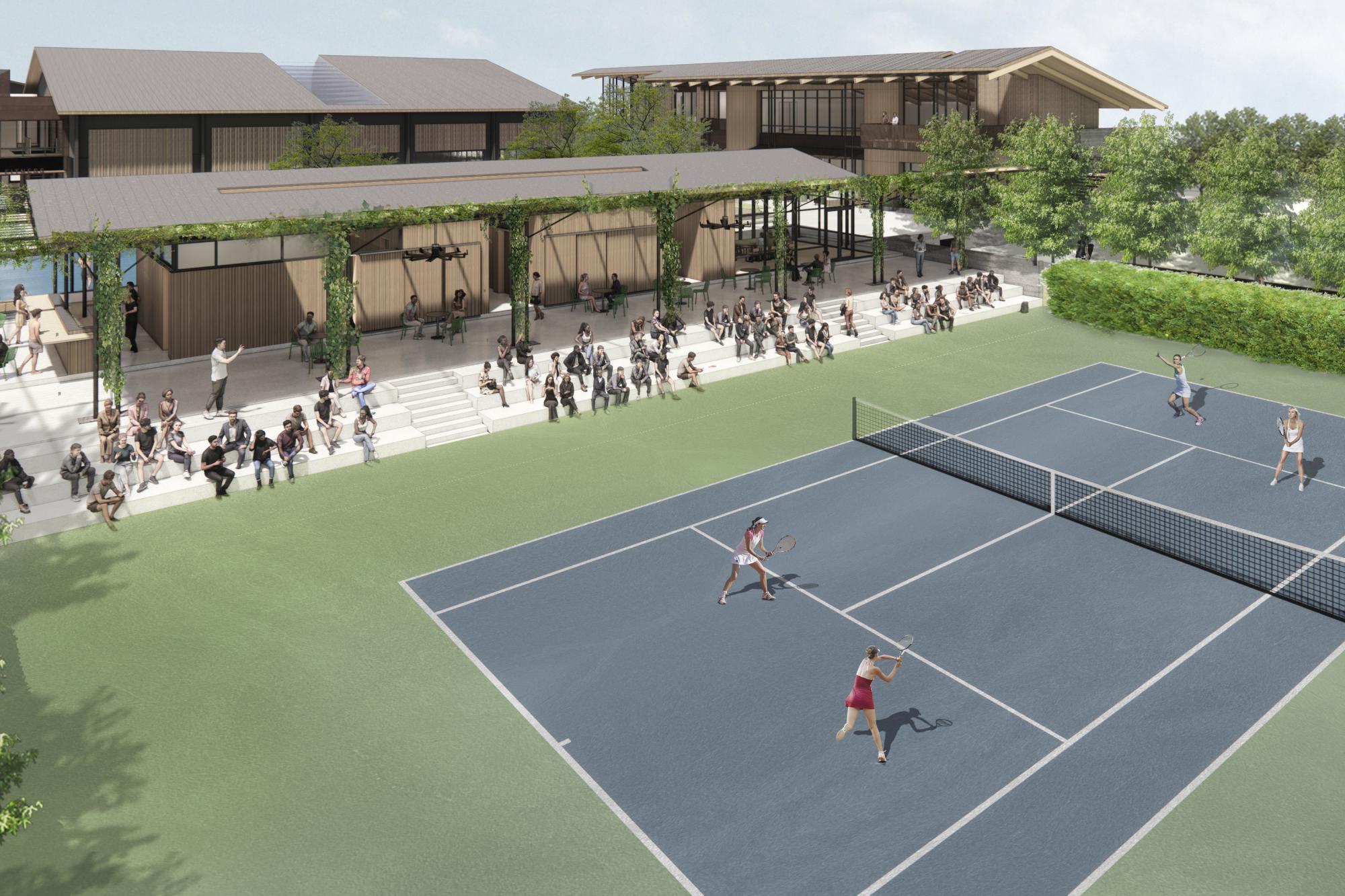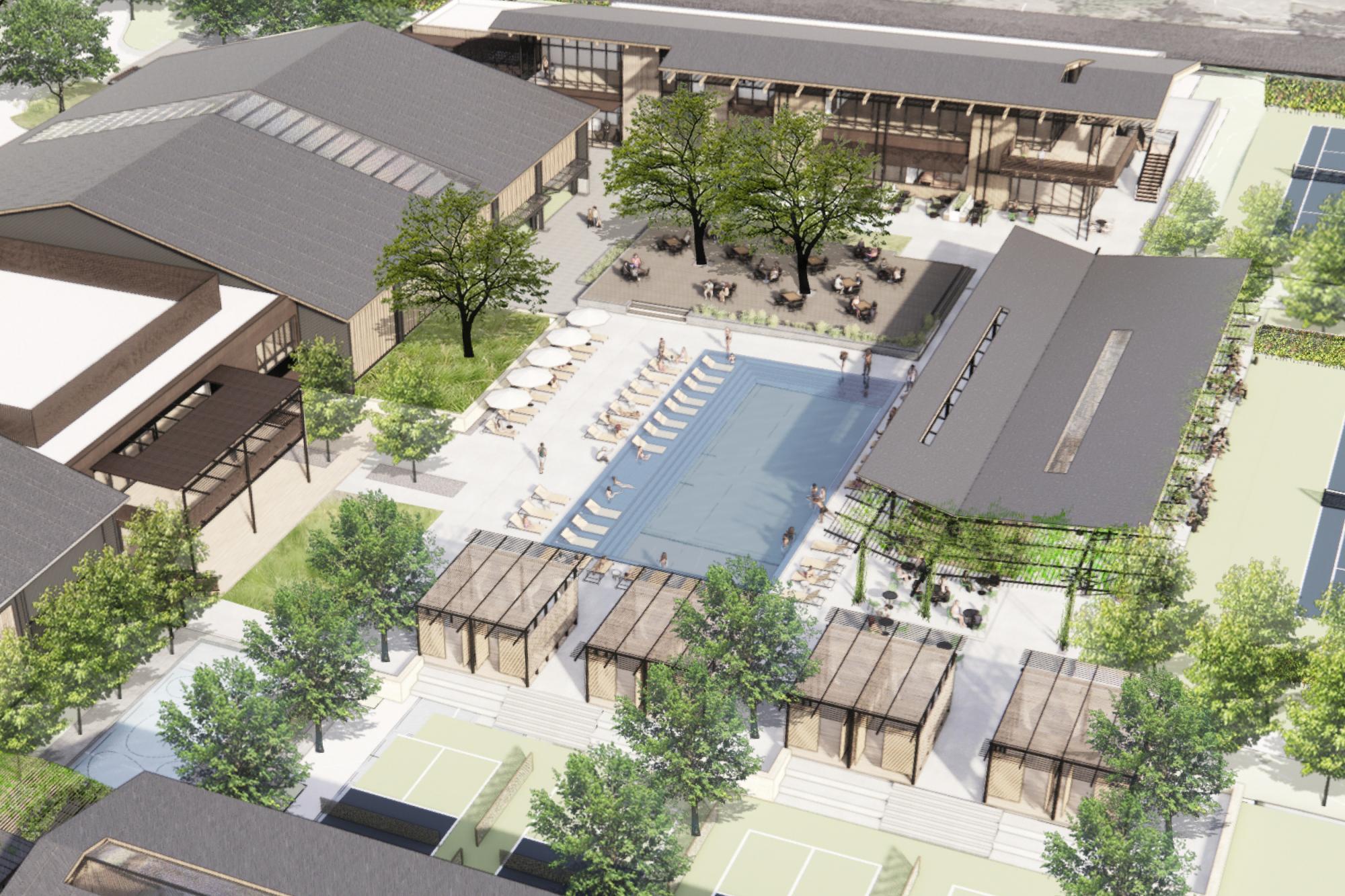 T Bar M Tennis Club
Dallas developer Woodhouse purchased the well-known T Bar M Racquet Club in early 2022 with the intent to bring the facility back to its "former glory" while bringing additional amenities to the campus. Improvements include the addition of a new Club building, a new resort pool at the heart of campus, additional pickle ball courts, and renovated fitness and tennis facilities. 
22009_P_board.jpg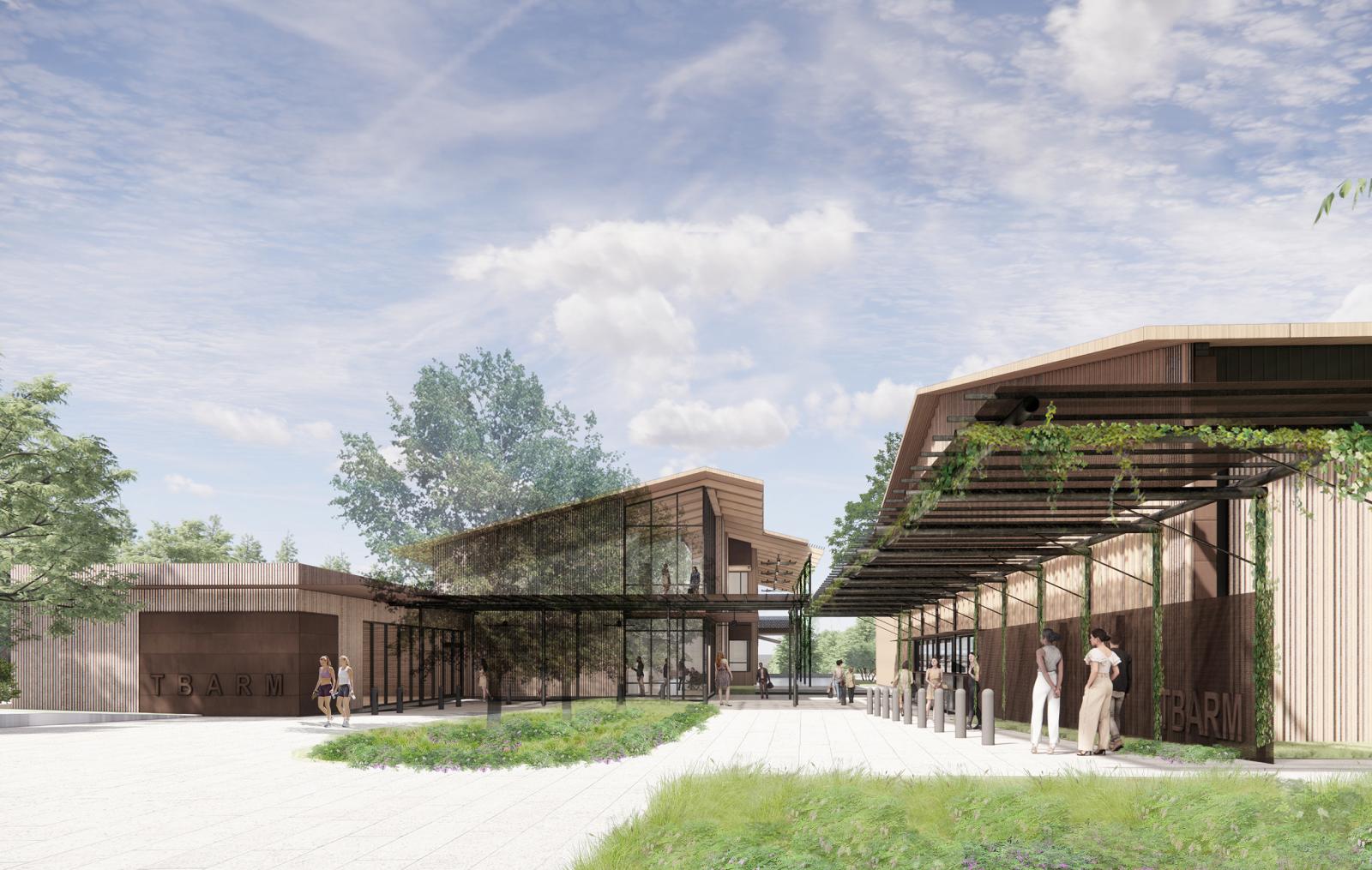 22009_P_N4_board.jpg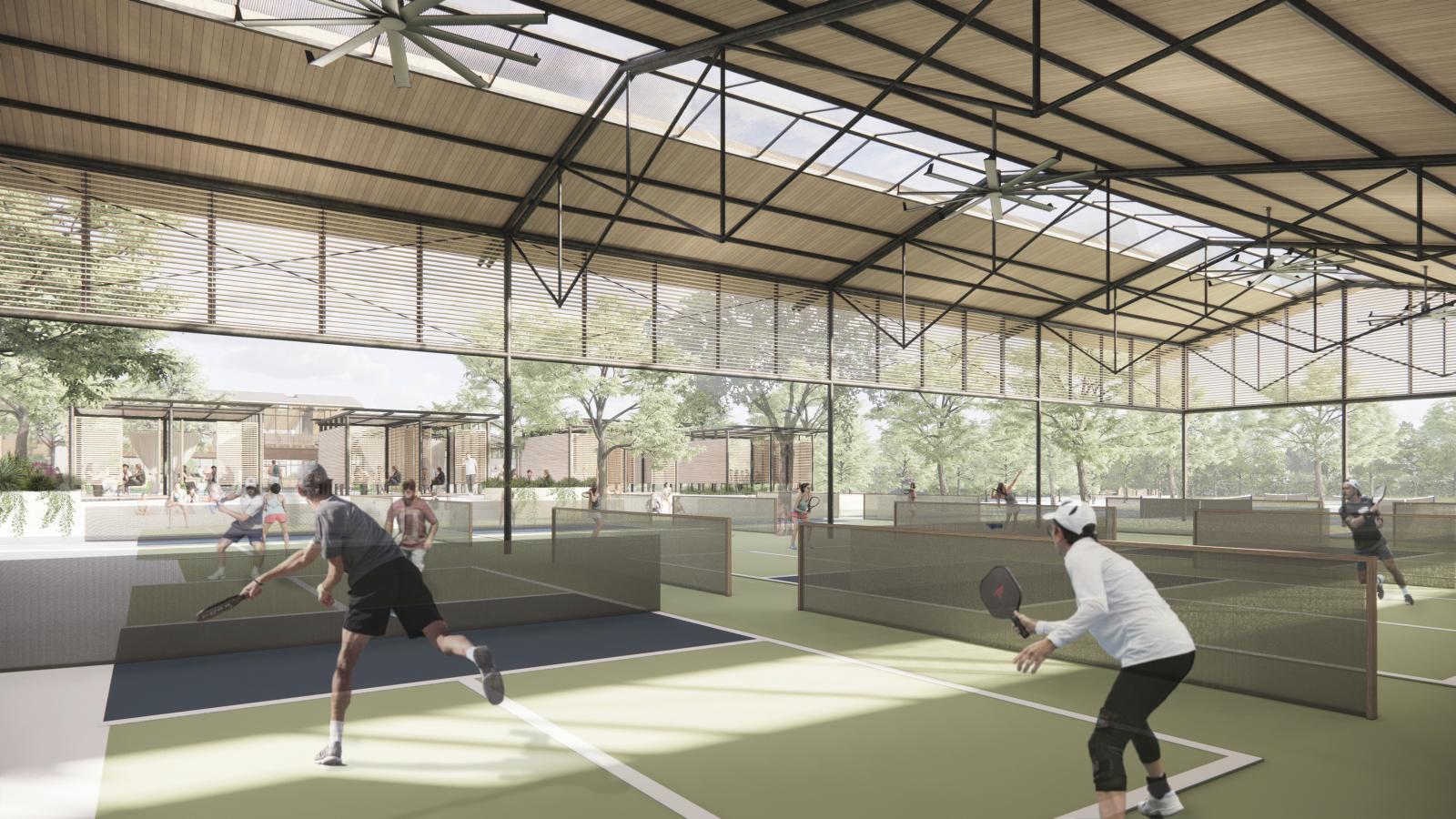 22009_P_N2_board.jpg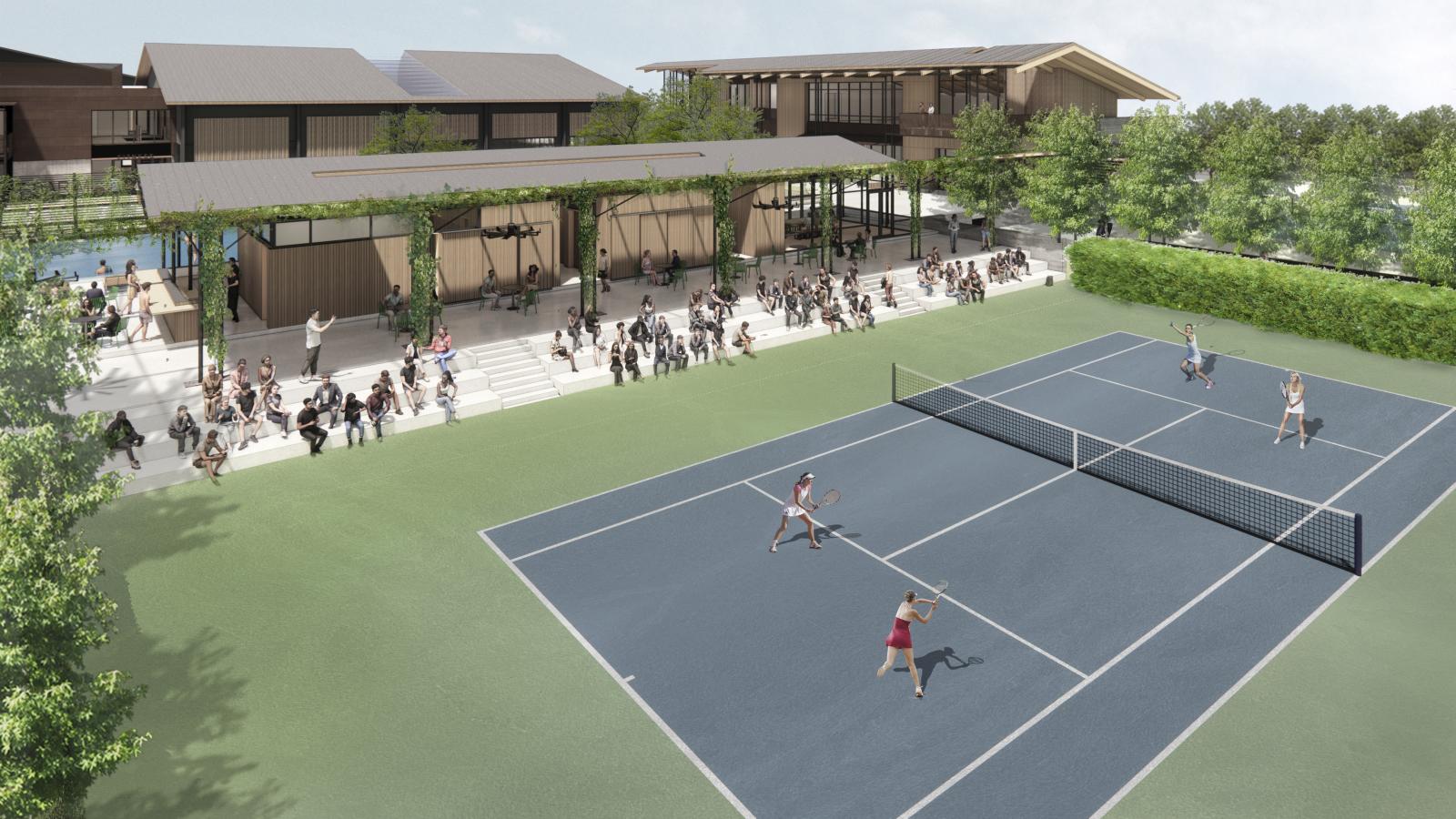 22009_P_N3_board.jpg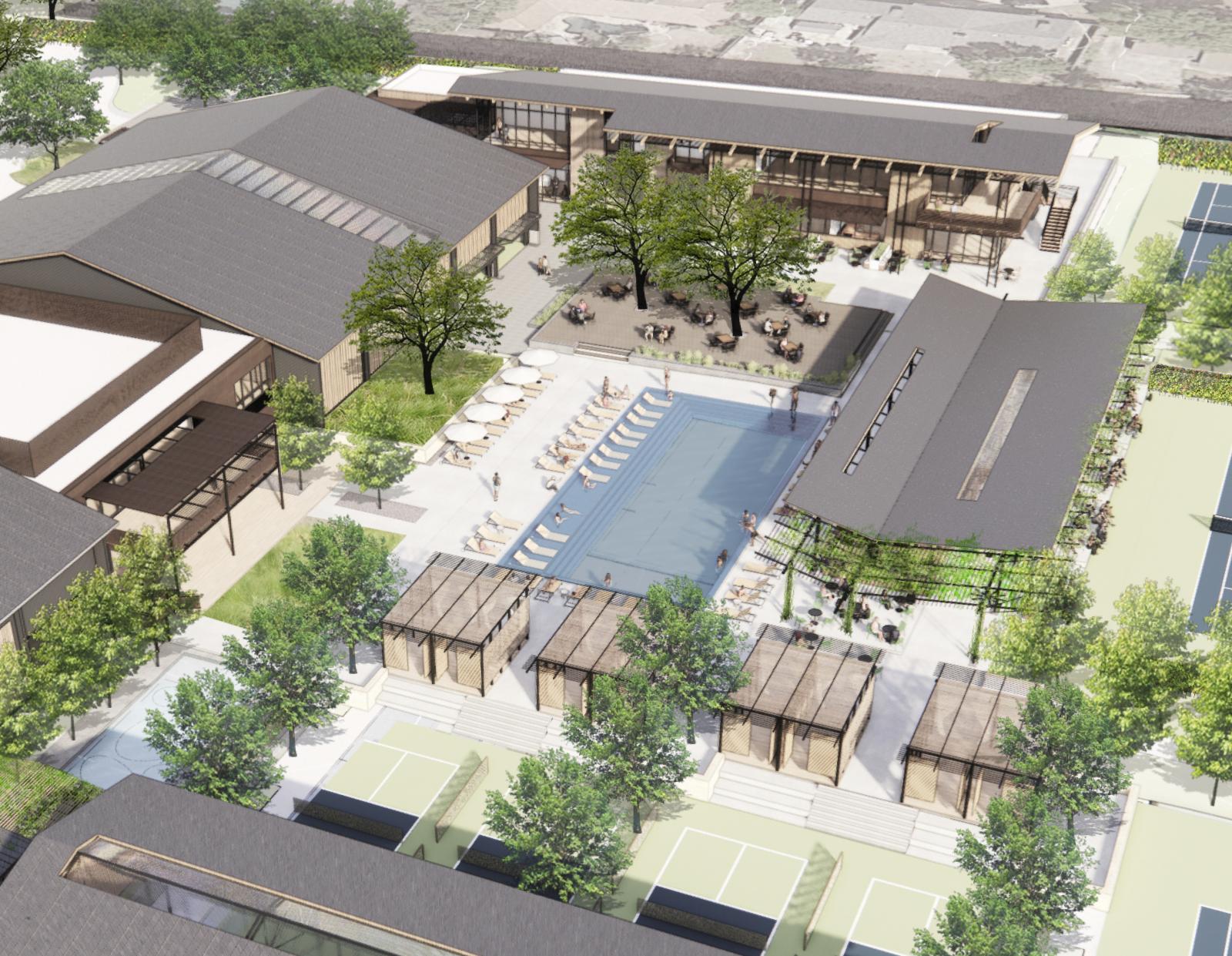 Project Size
Conditioned: 137,400 sq. ft.