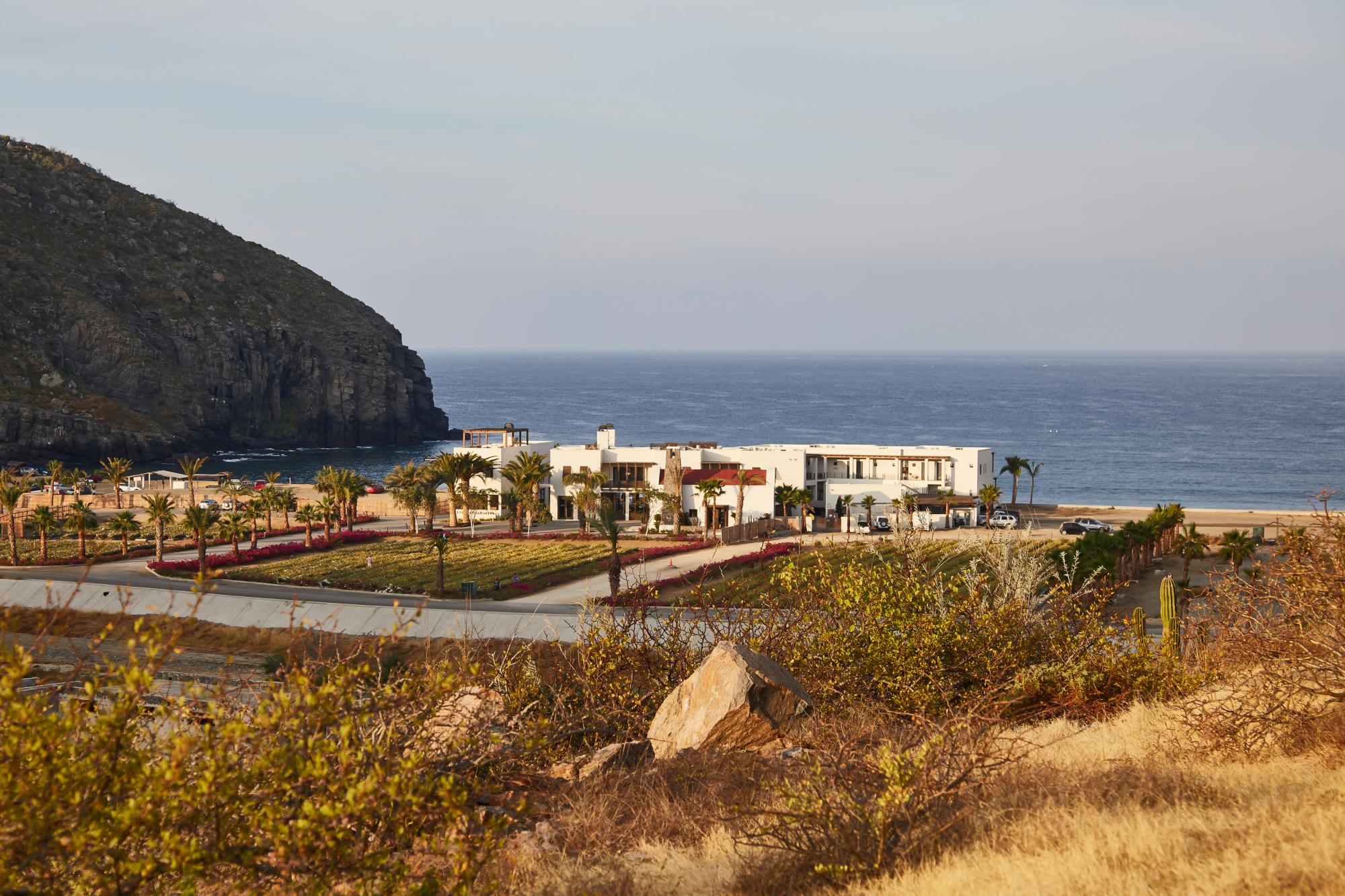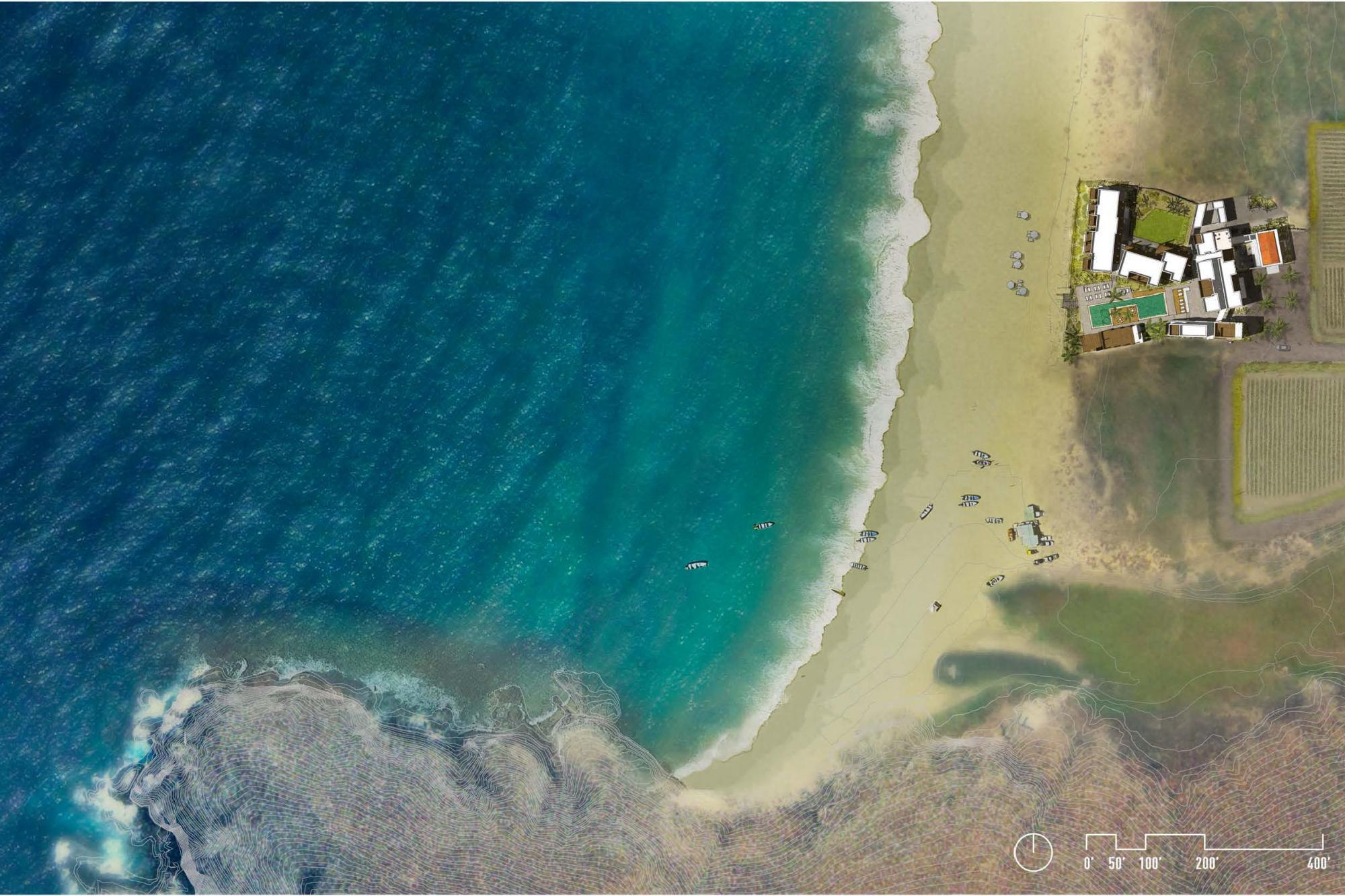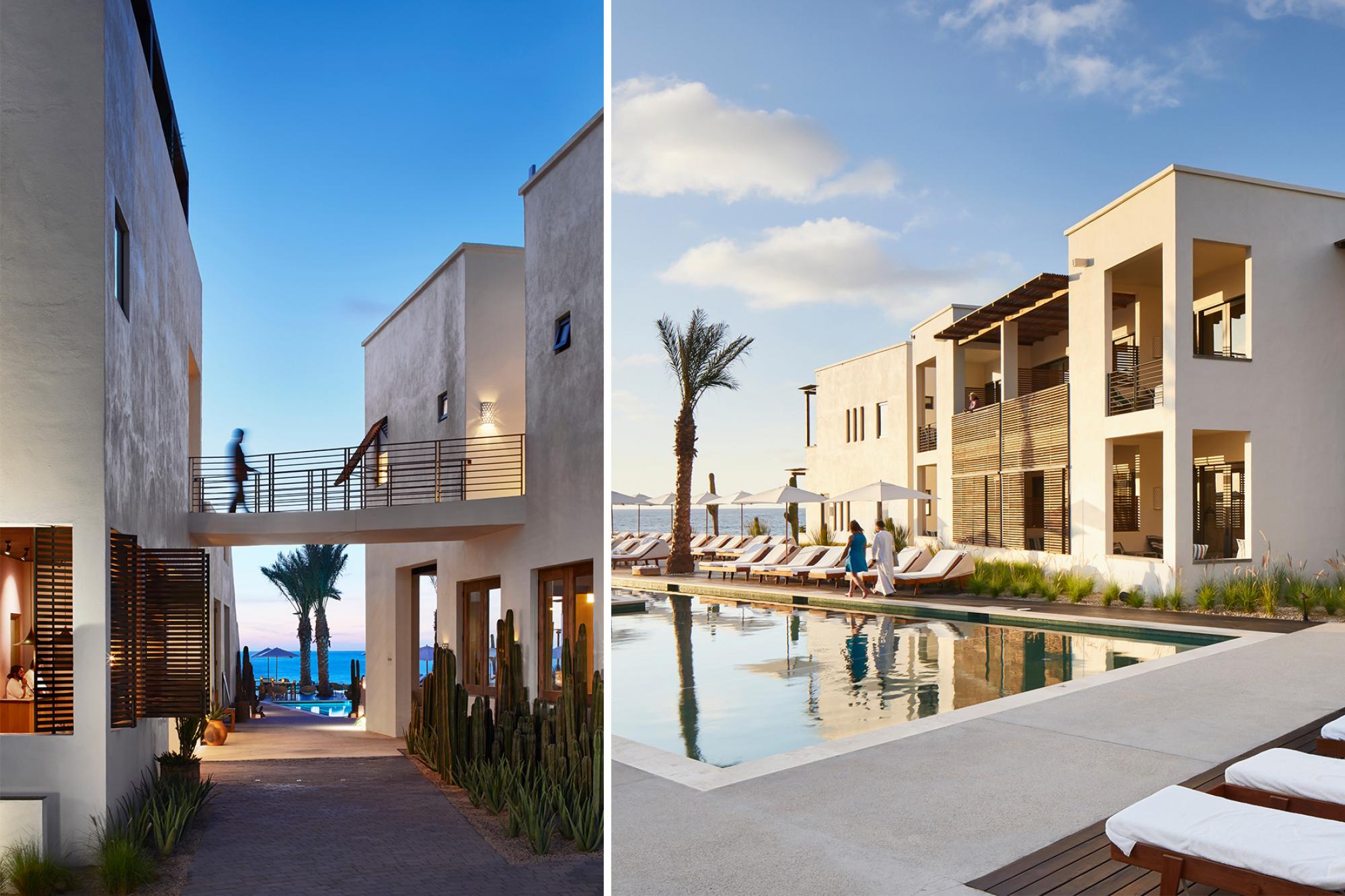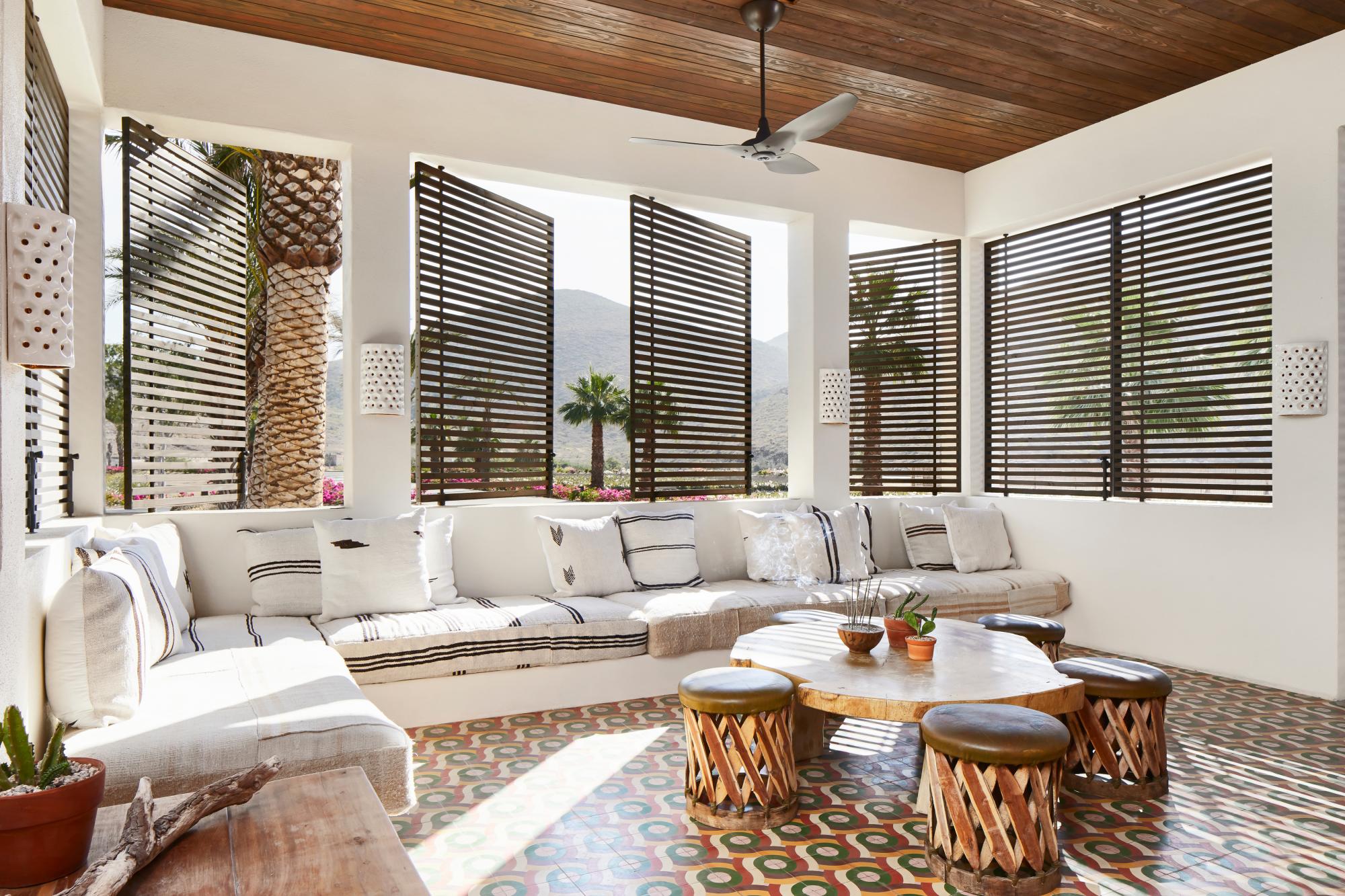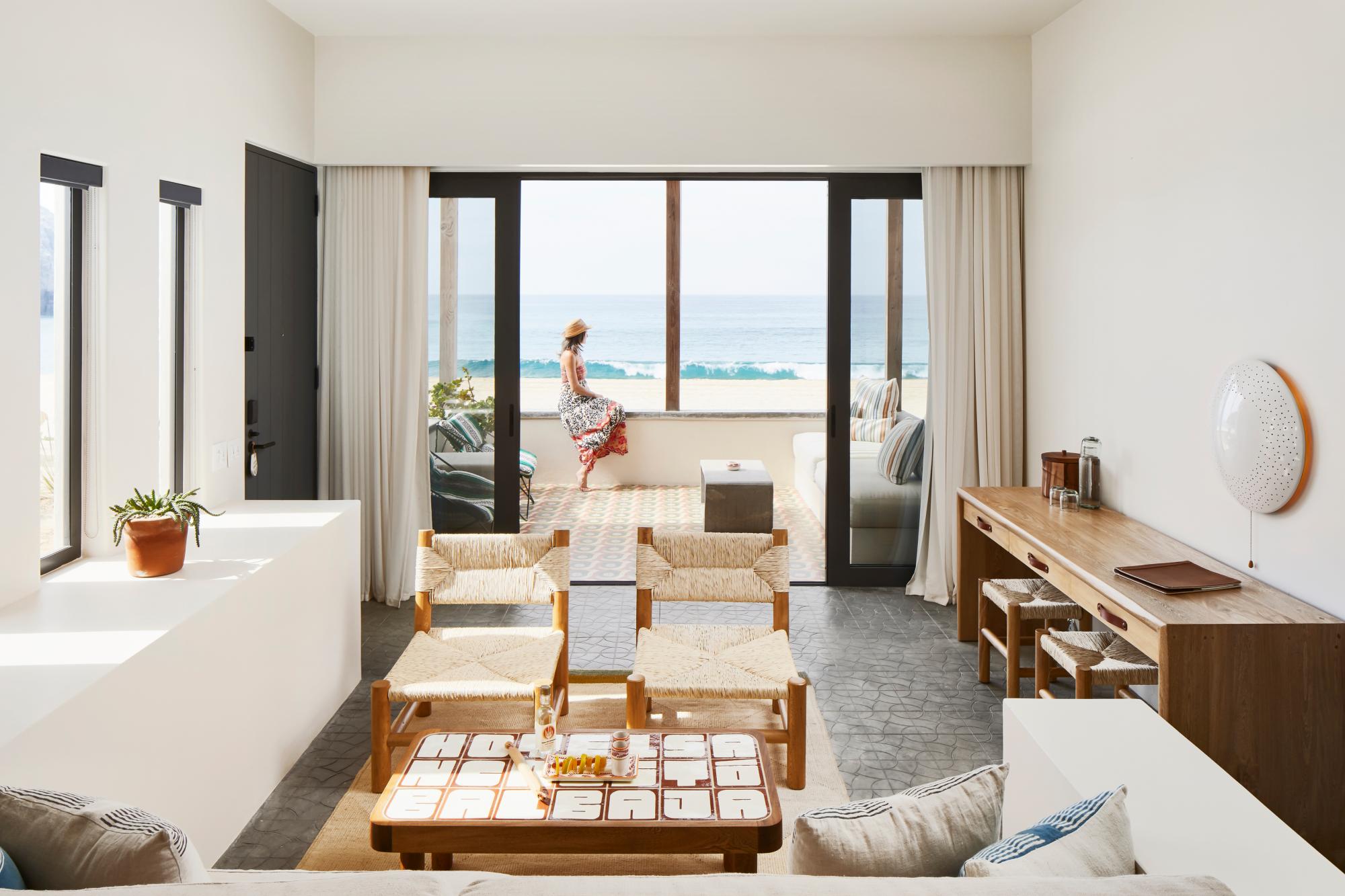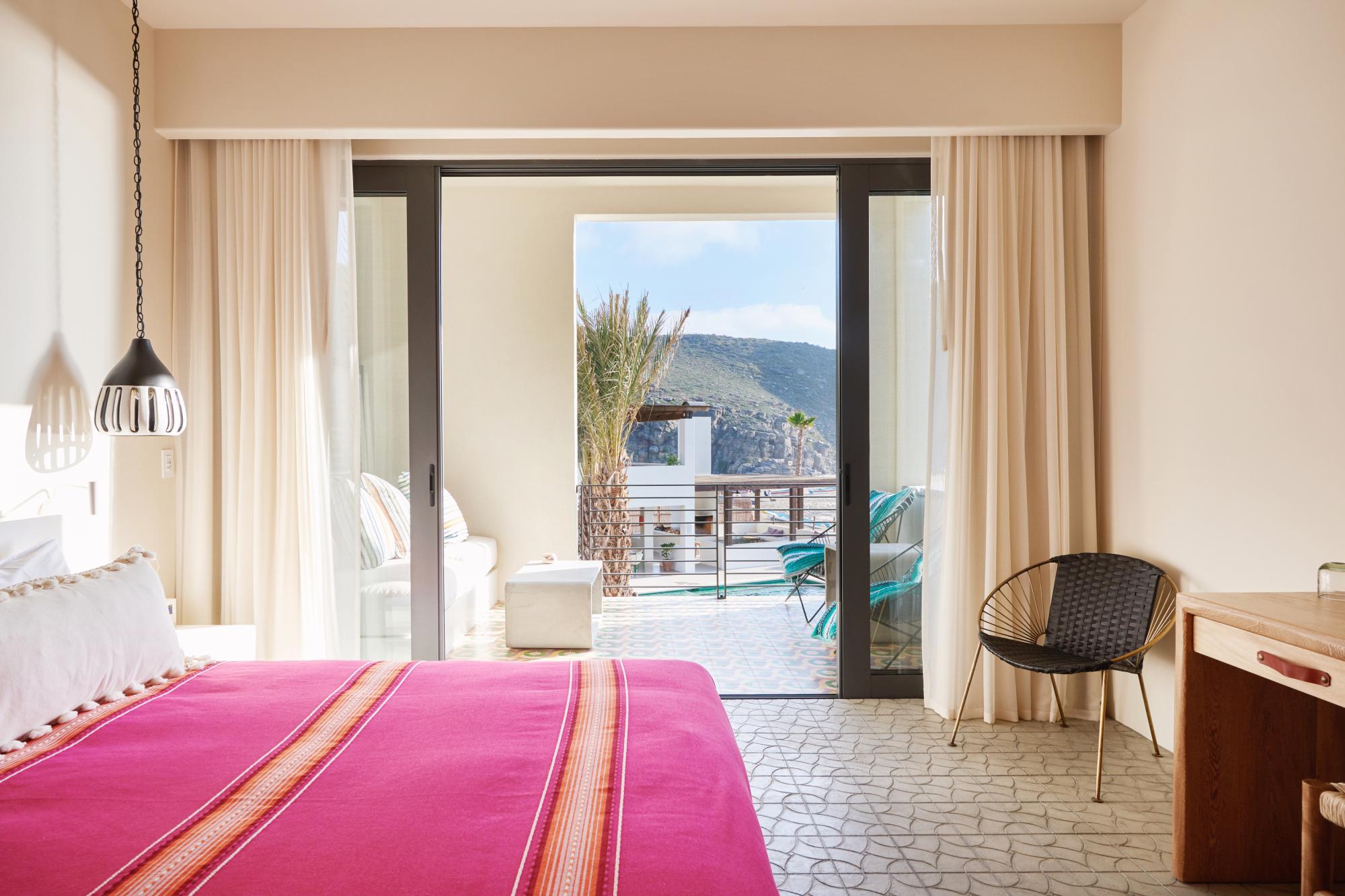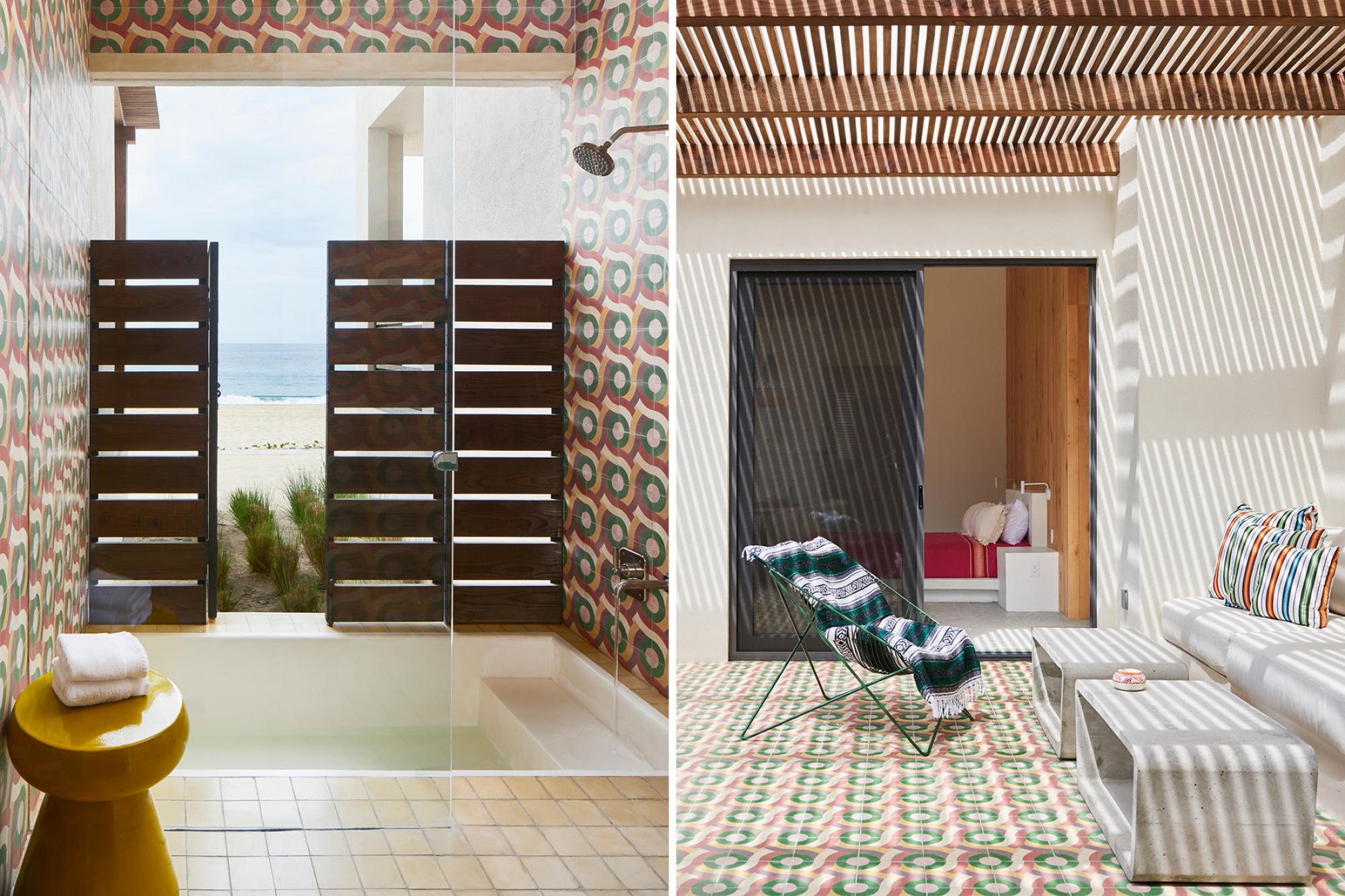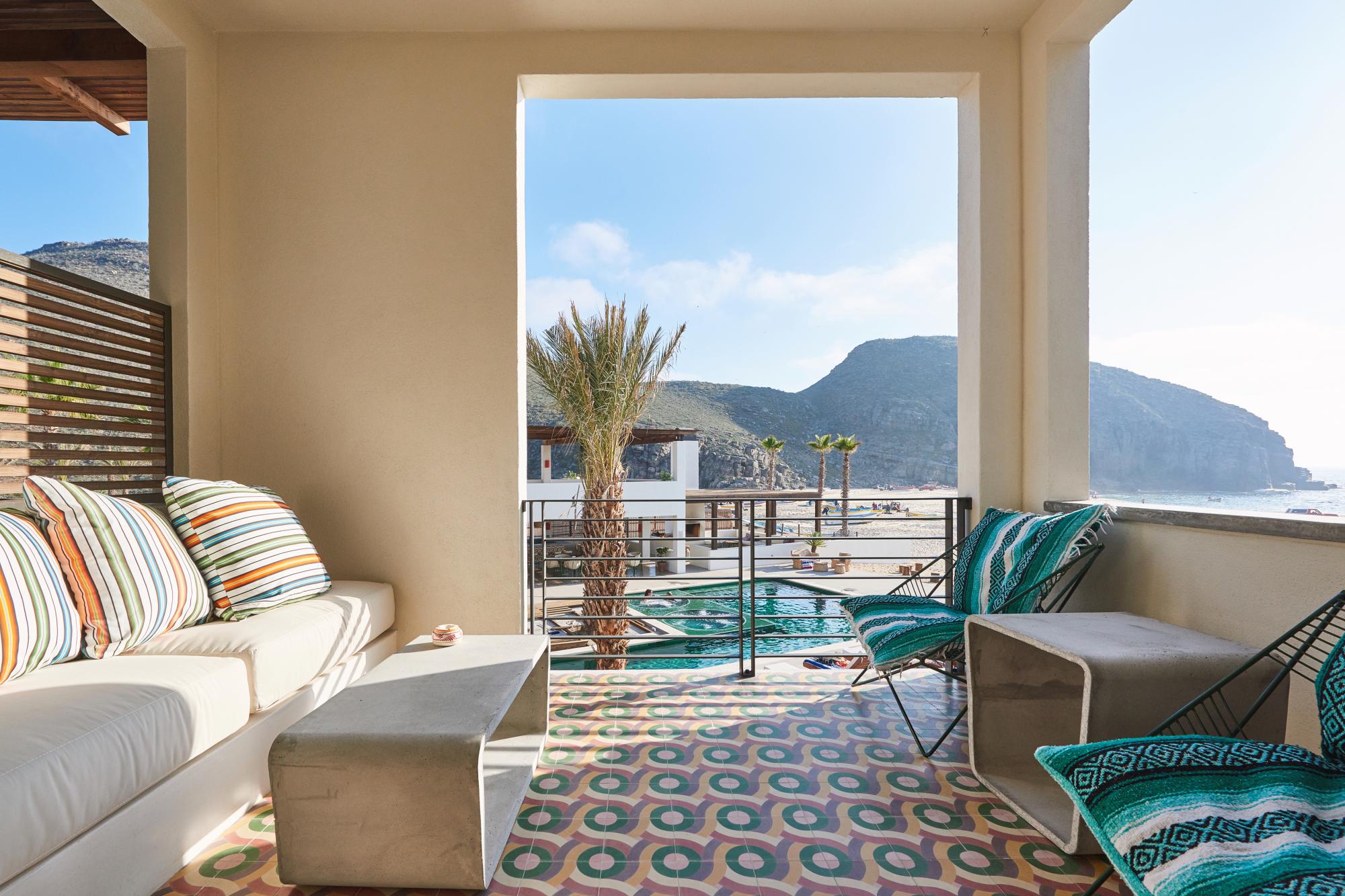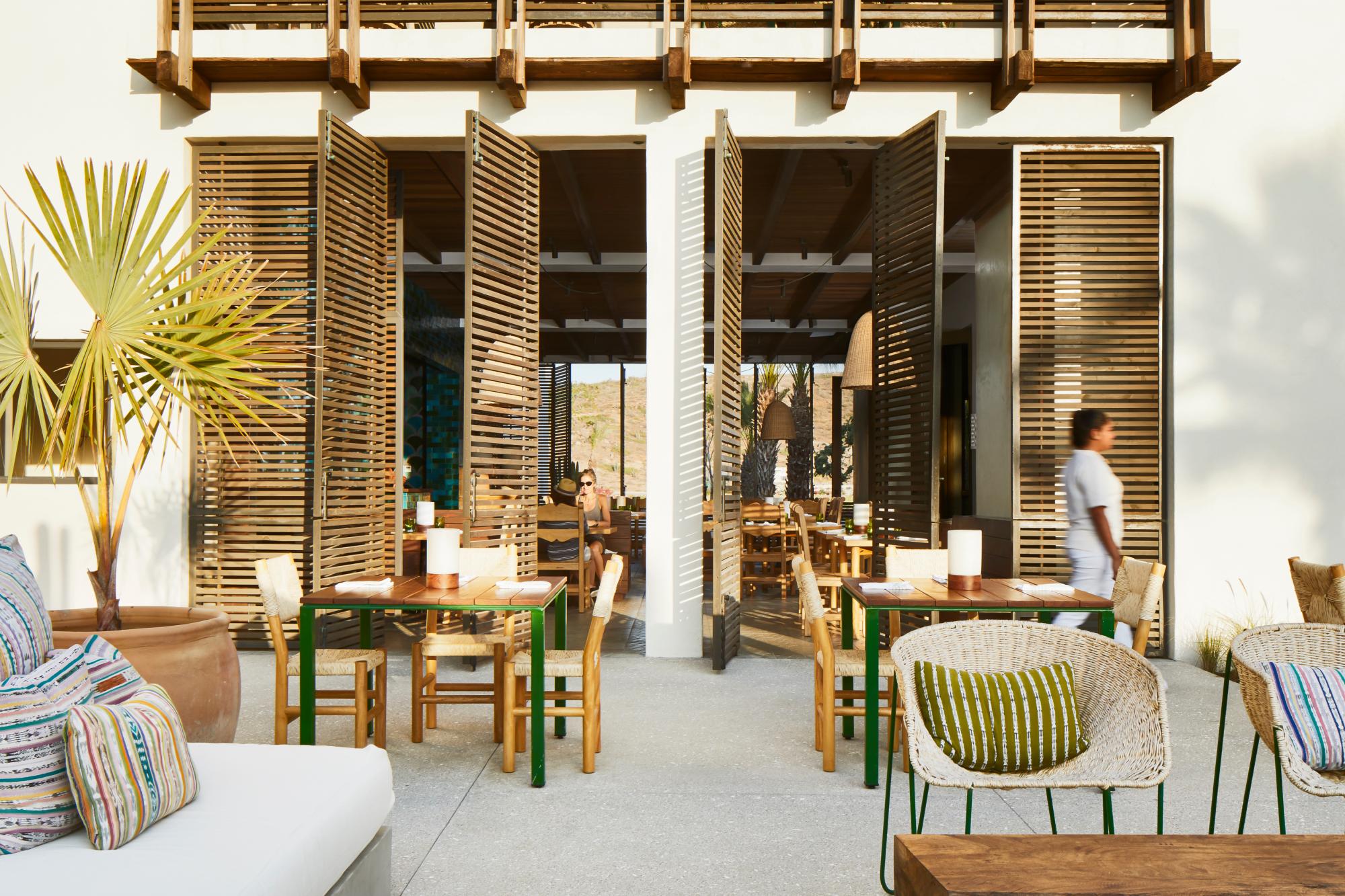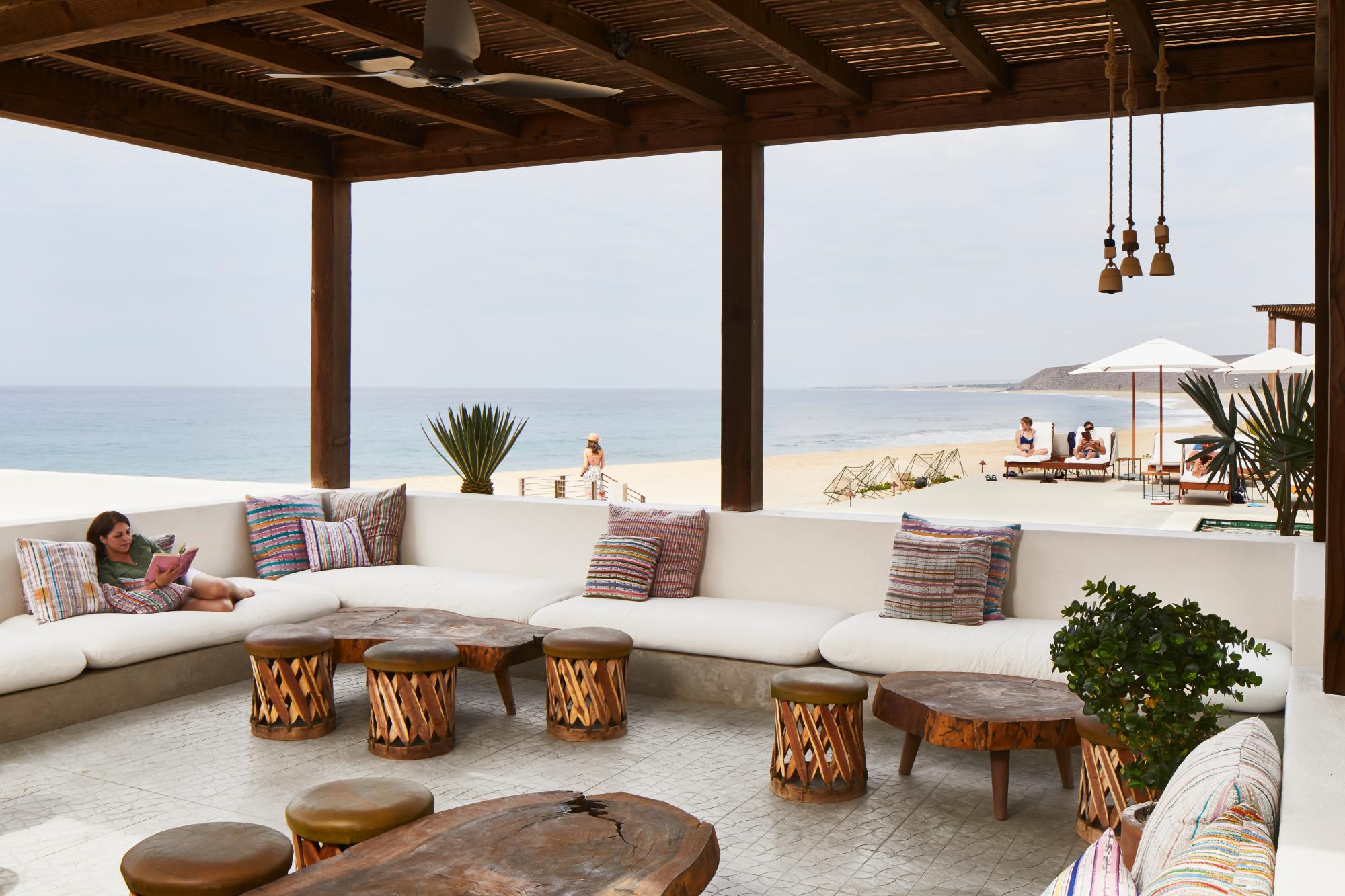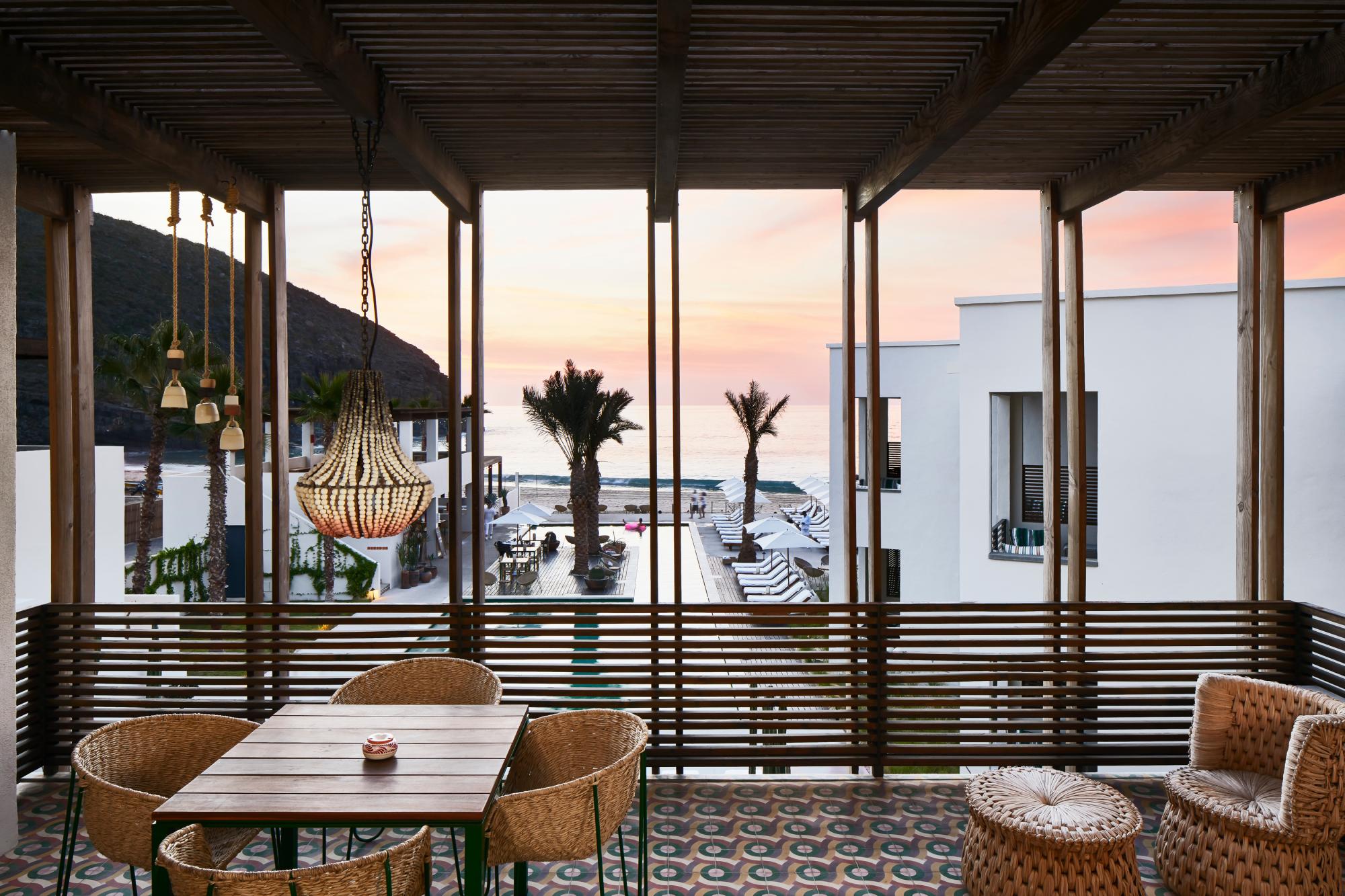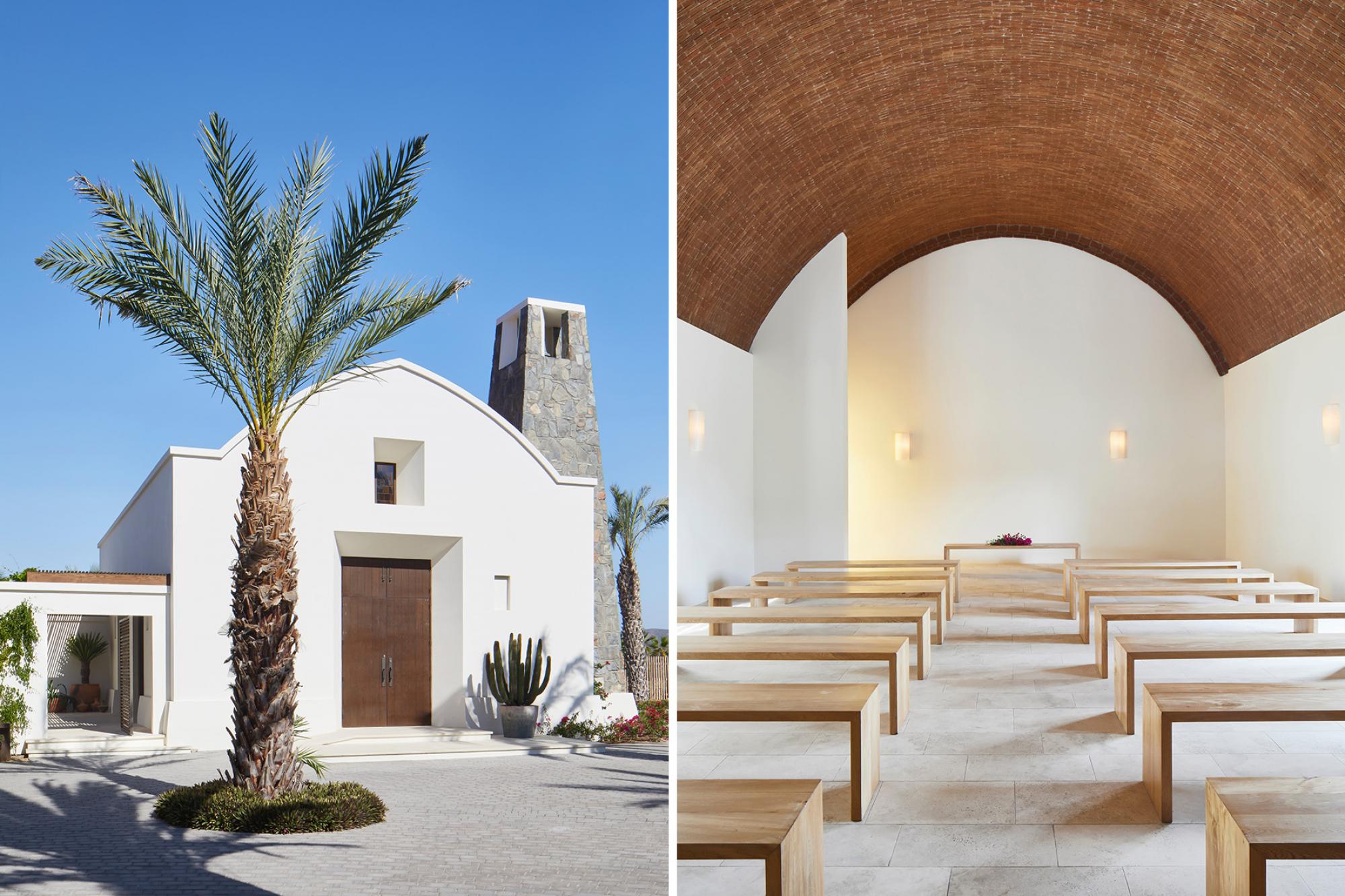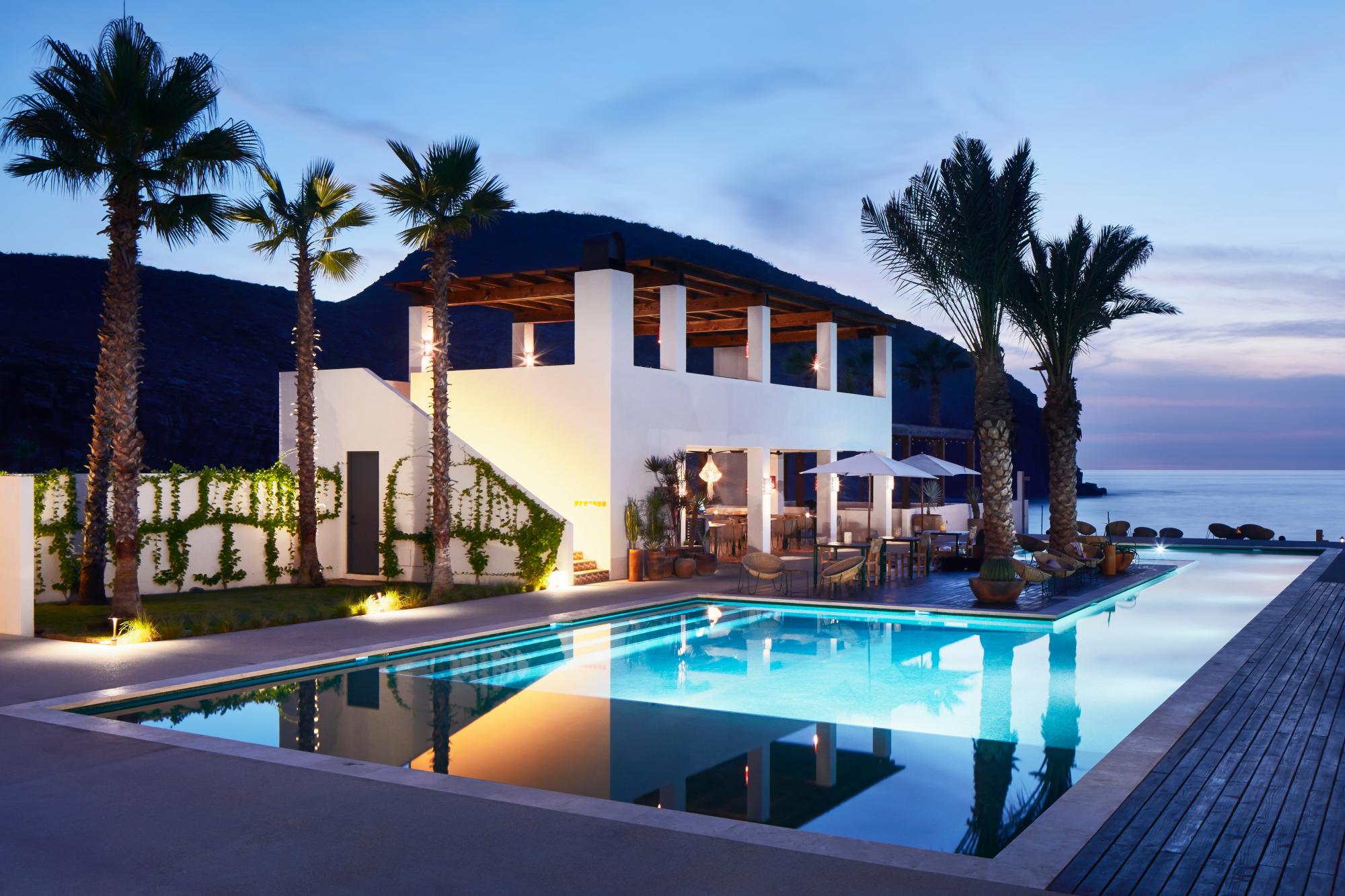 Hotel San Cristóbal
Nestled on the coast just north of Punta Lobos on the Baja Peninsula, Hotel San Cristobal is designed as an oasis tucked away where the sea and mountain collide. The hotel is sited to take advantage of the expansive view of the lapis blue ocean and the surrounding sierra.
The central courtyard acts as the main community gathering space for the hotel with a welcoming outdoor clusters of built-in sofas and pool. Standard rooms offer private porches and views to the sea and mountains, and sea-side suites include outdoor showers and baths overlooking the ocean. East and west facing windows are shaded by custom trellis and window awnings designed to block the hot sun while encompassing the stunning views.
Native flora and fauna, local craftsmanship and traditional building materials, including plaster and stone, are a nod to the traditional style of the region. All the furniture used throughout the project is hand-made in Mexico, and the hand-stamped concrete floors recall a traditional method used throughout the area. The 'Boveda' ceiling in the chapel is constructed of self-supporting brick by masons from the mainland, with light filtering through its colored glass and deep exterior walls to compliment the serene space. A softly lit library tucked away is filled with books, offering a reflective space. Drought tolerant, native plants form natural edges around the site.
12013_N196_board.jpg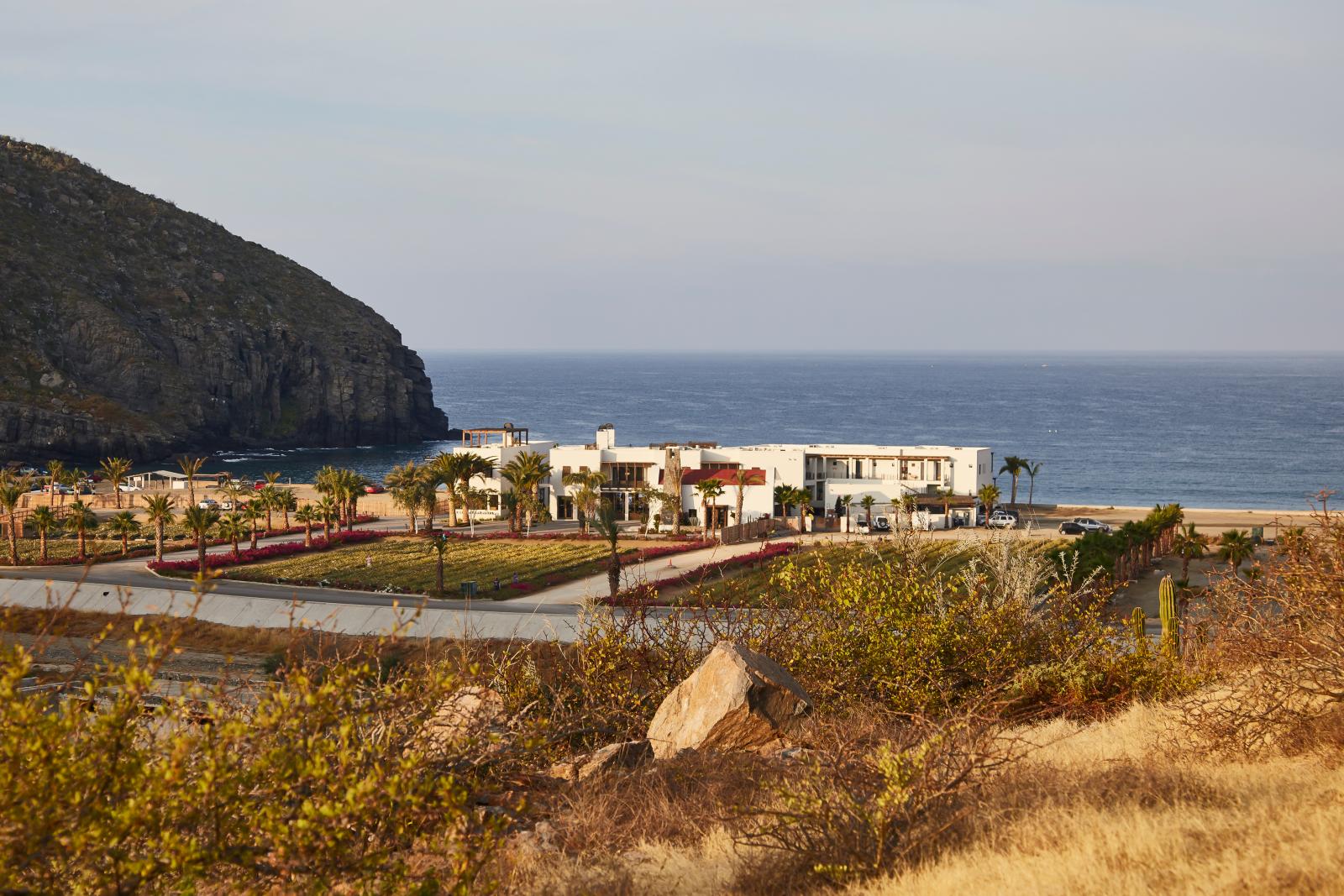 Todos Santos Site Plan Draft 21.jpg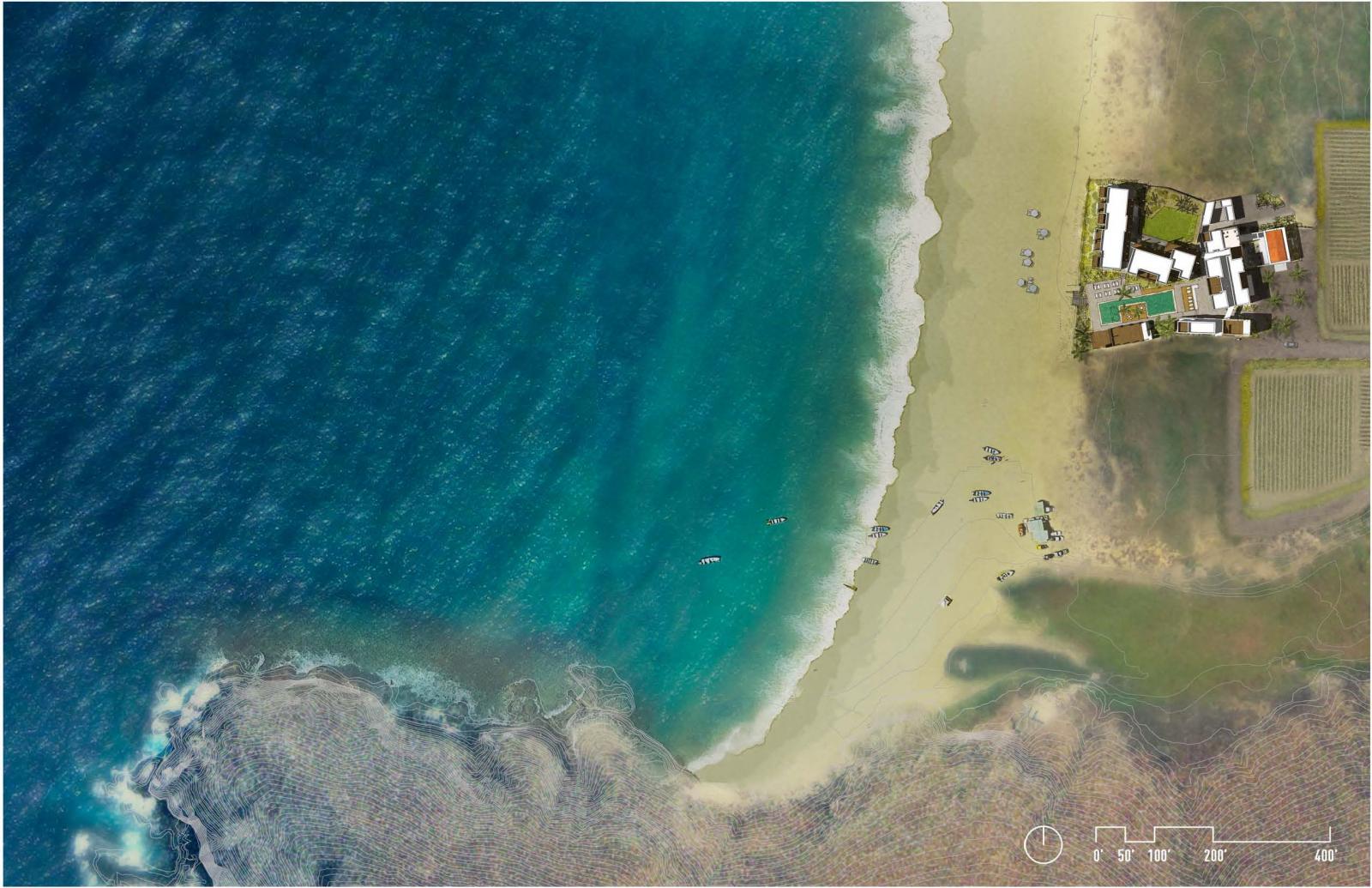 exterior-vertical.jpg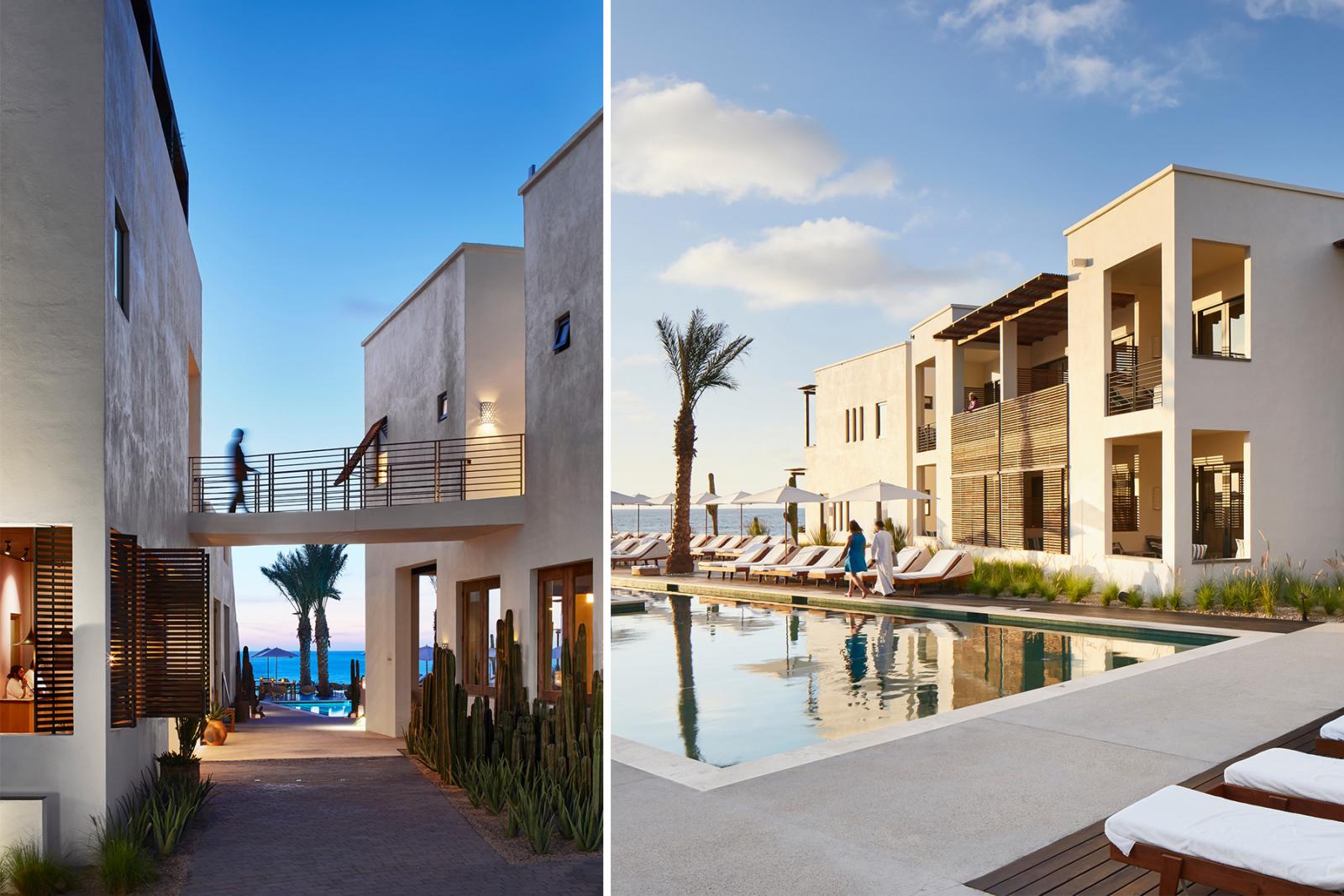 12013_N162_board.jpg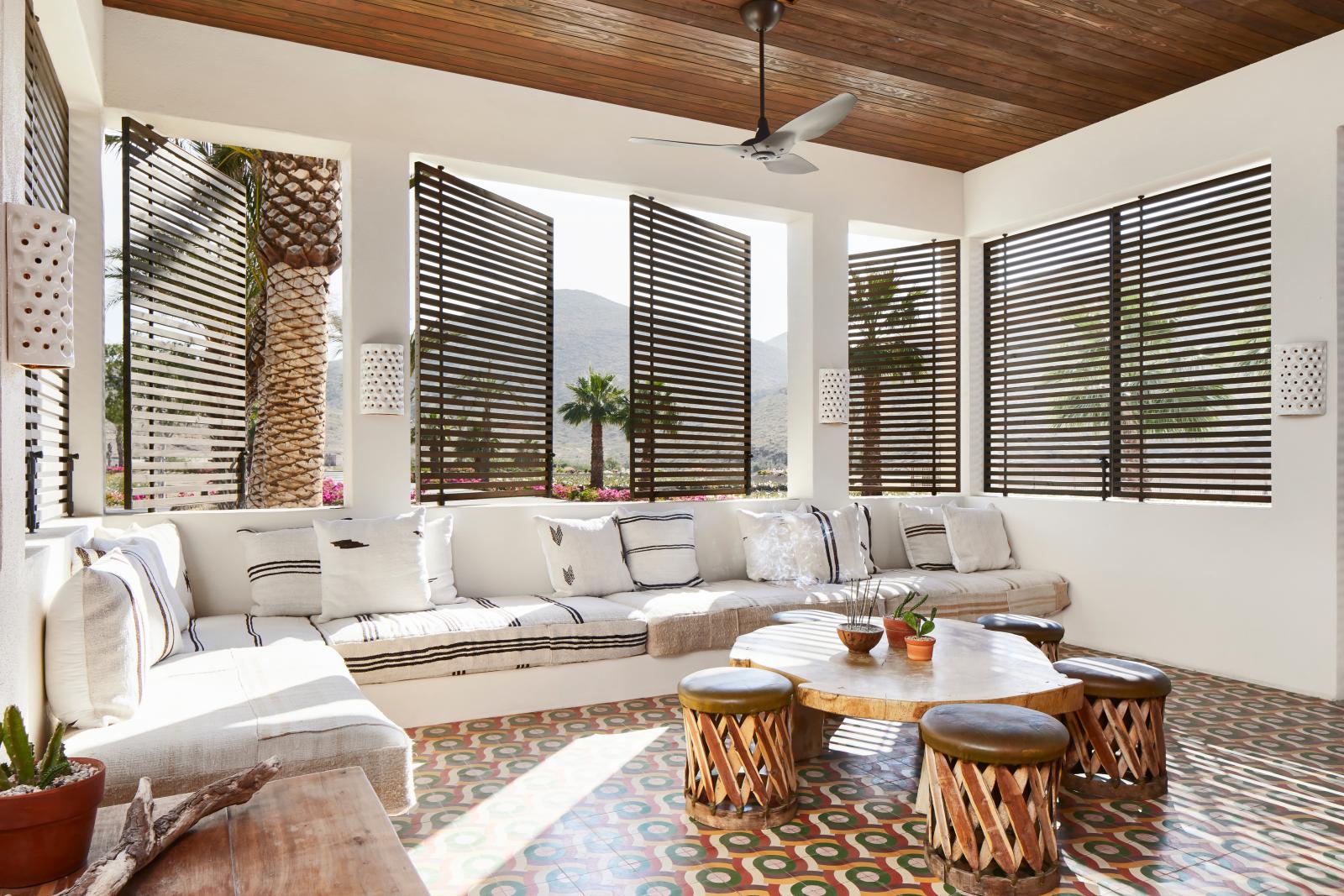 12013_N166_board.jpg
12013_N23_board.jpg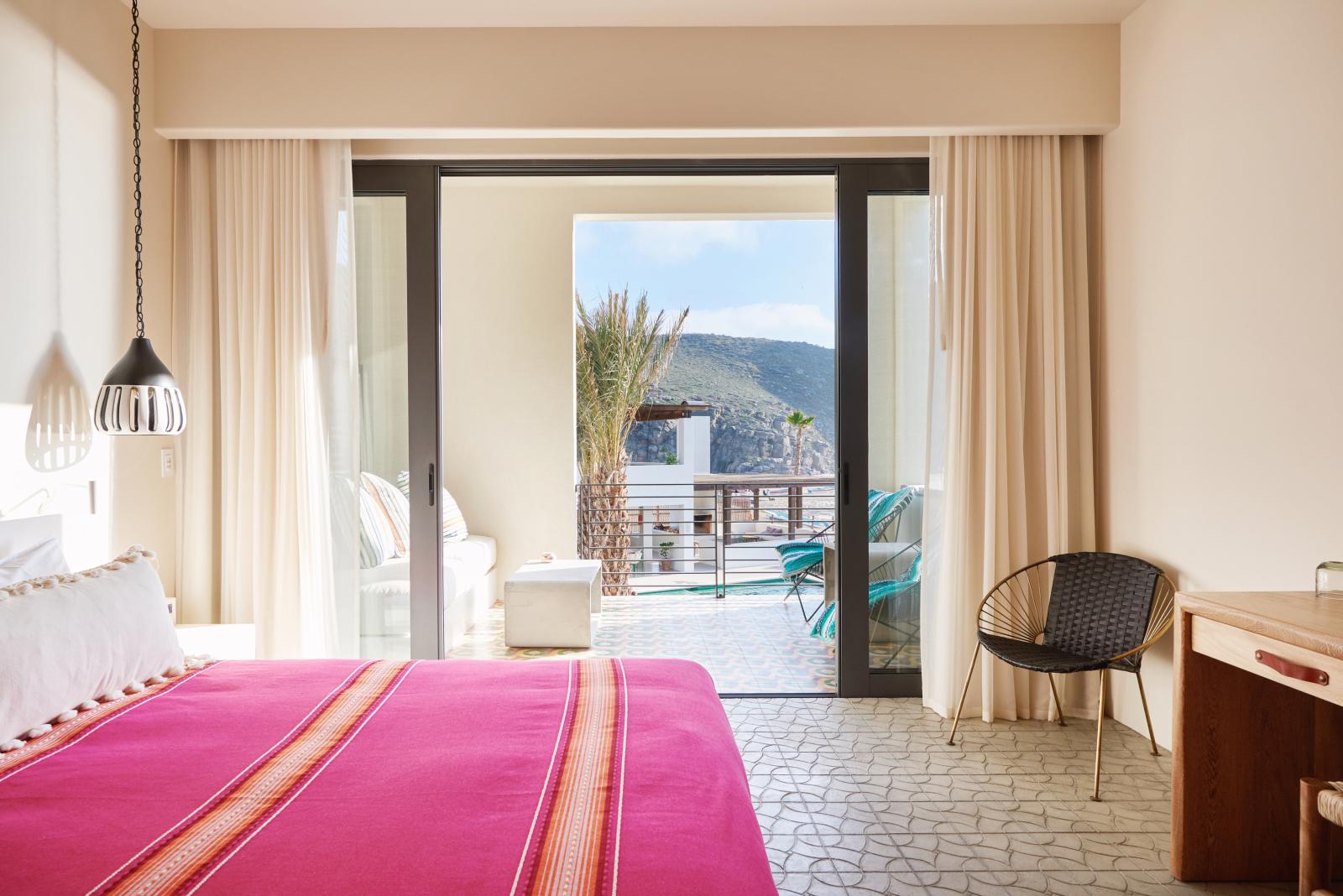 bathroom.jpg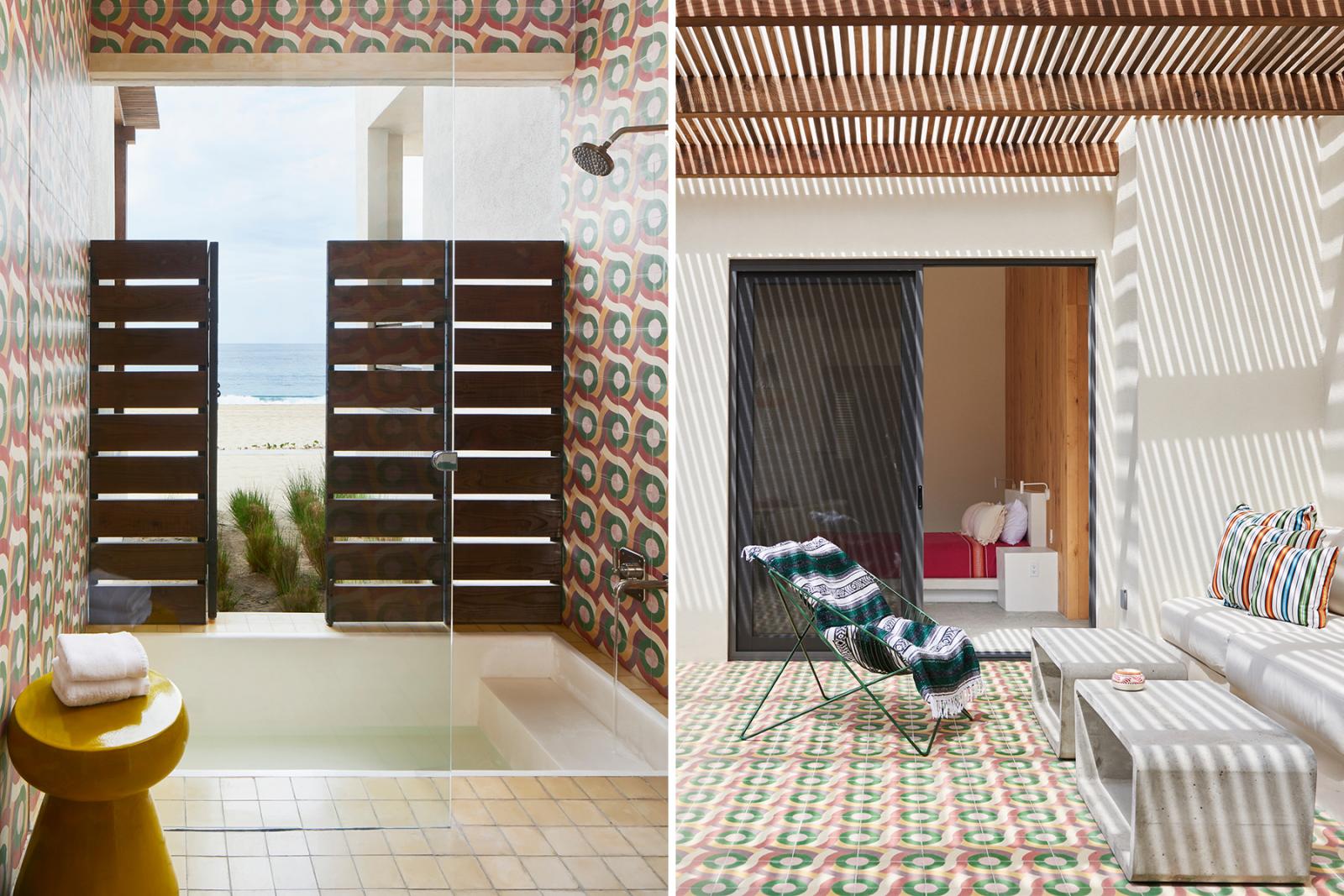 12013_N24_board.jpg
12013_N154_board.jpg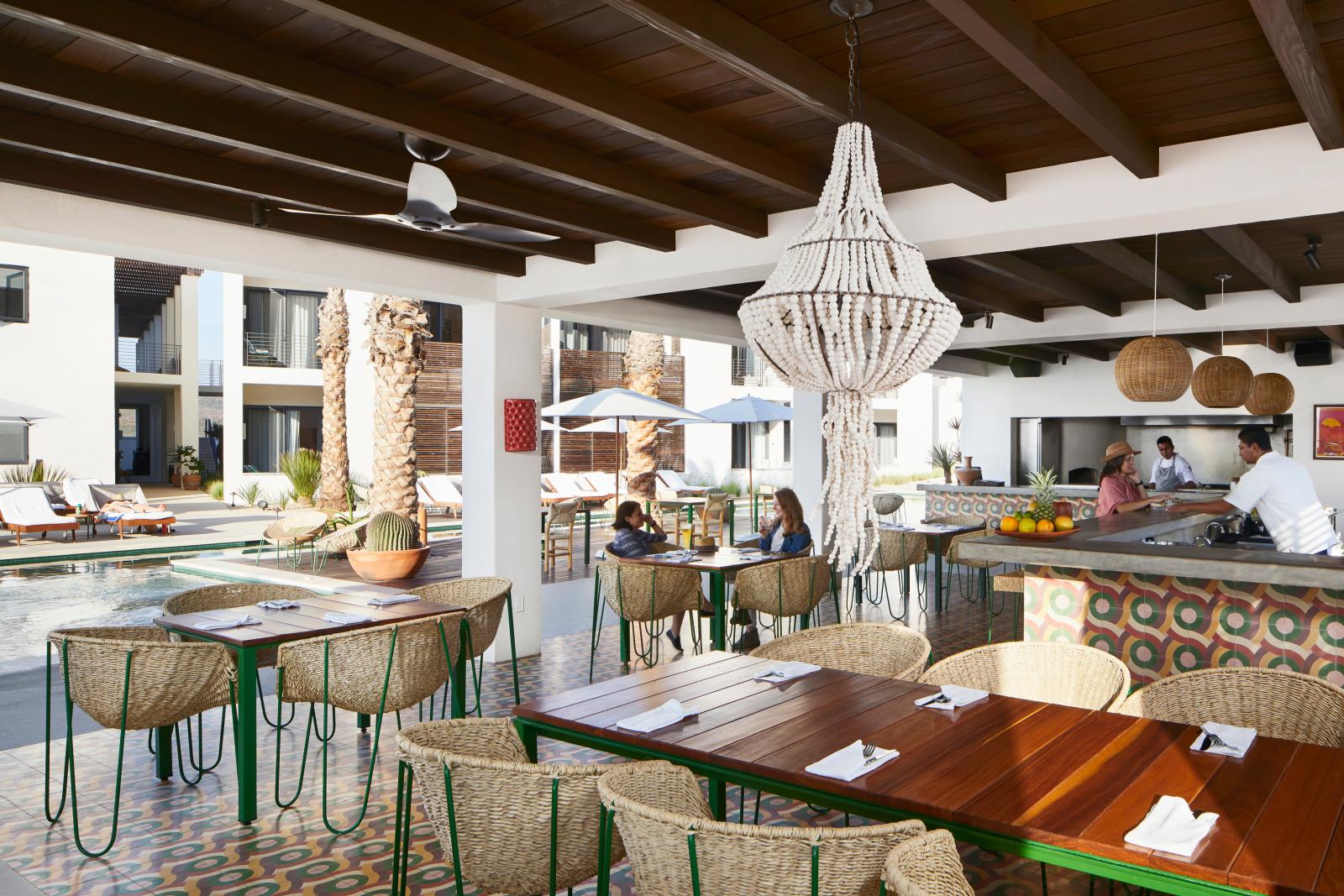 12013_N155_board.jpg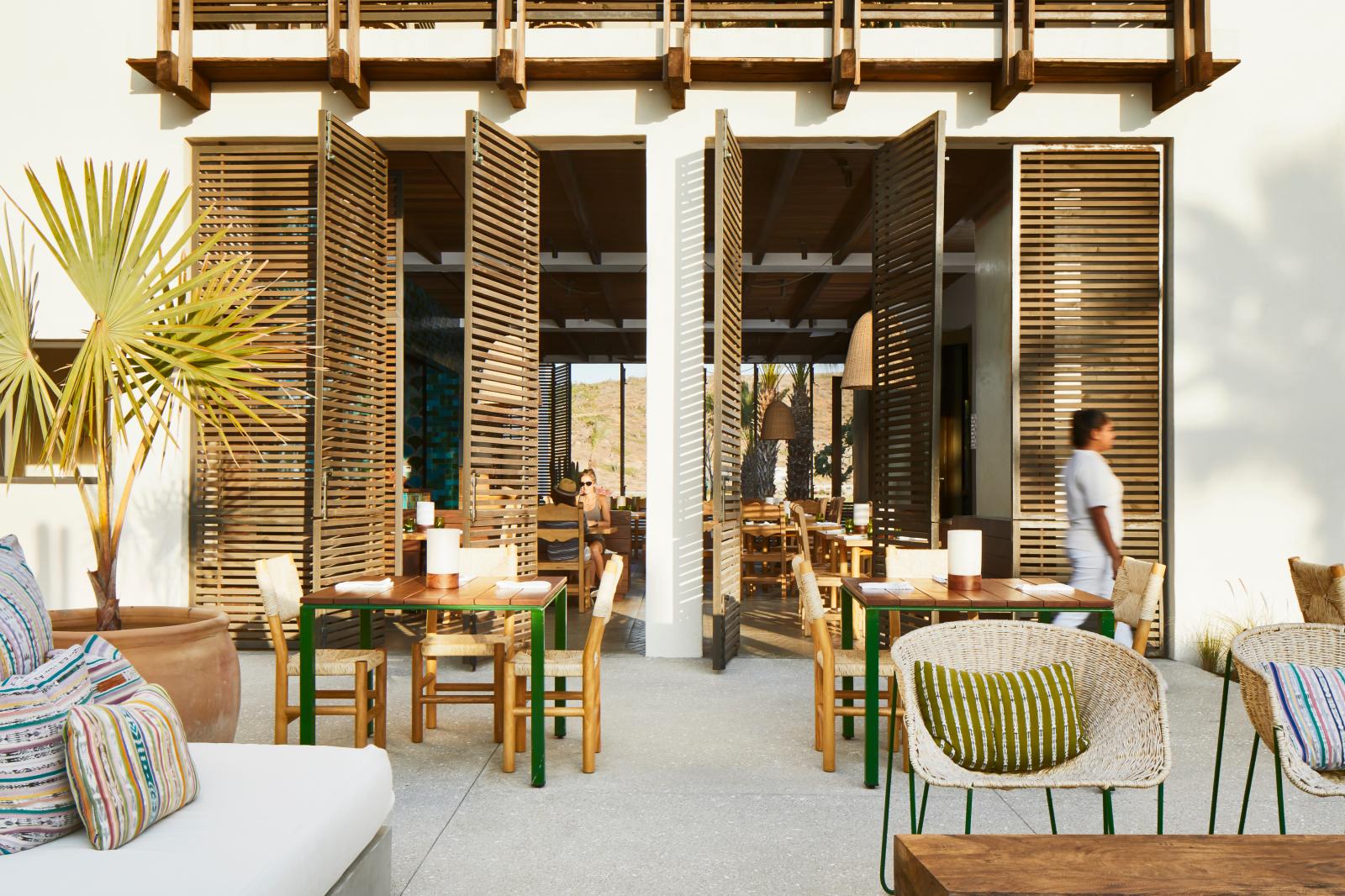 12013_N164_board.jpg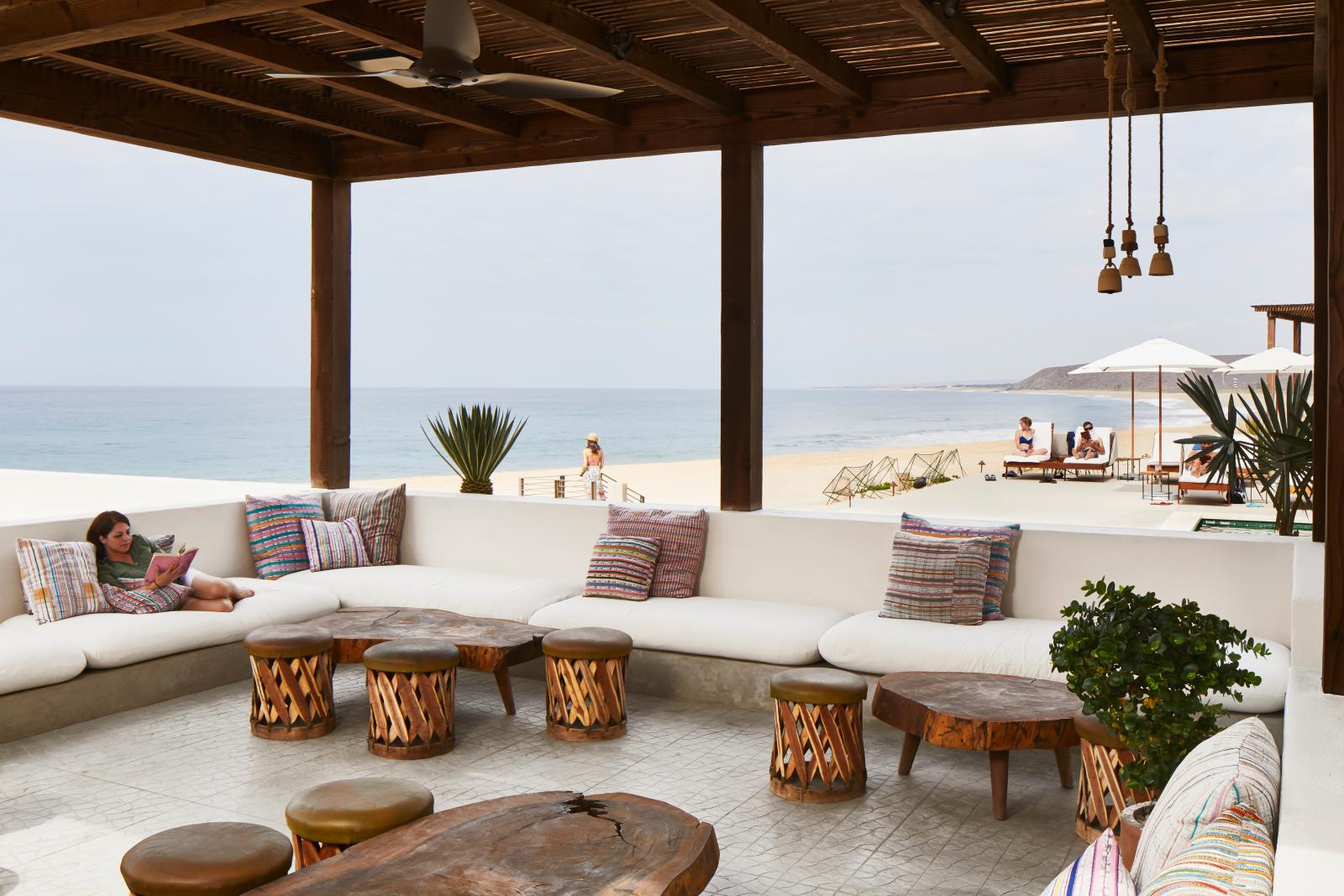 12013_N156_board.jpg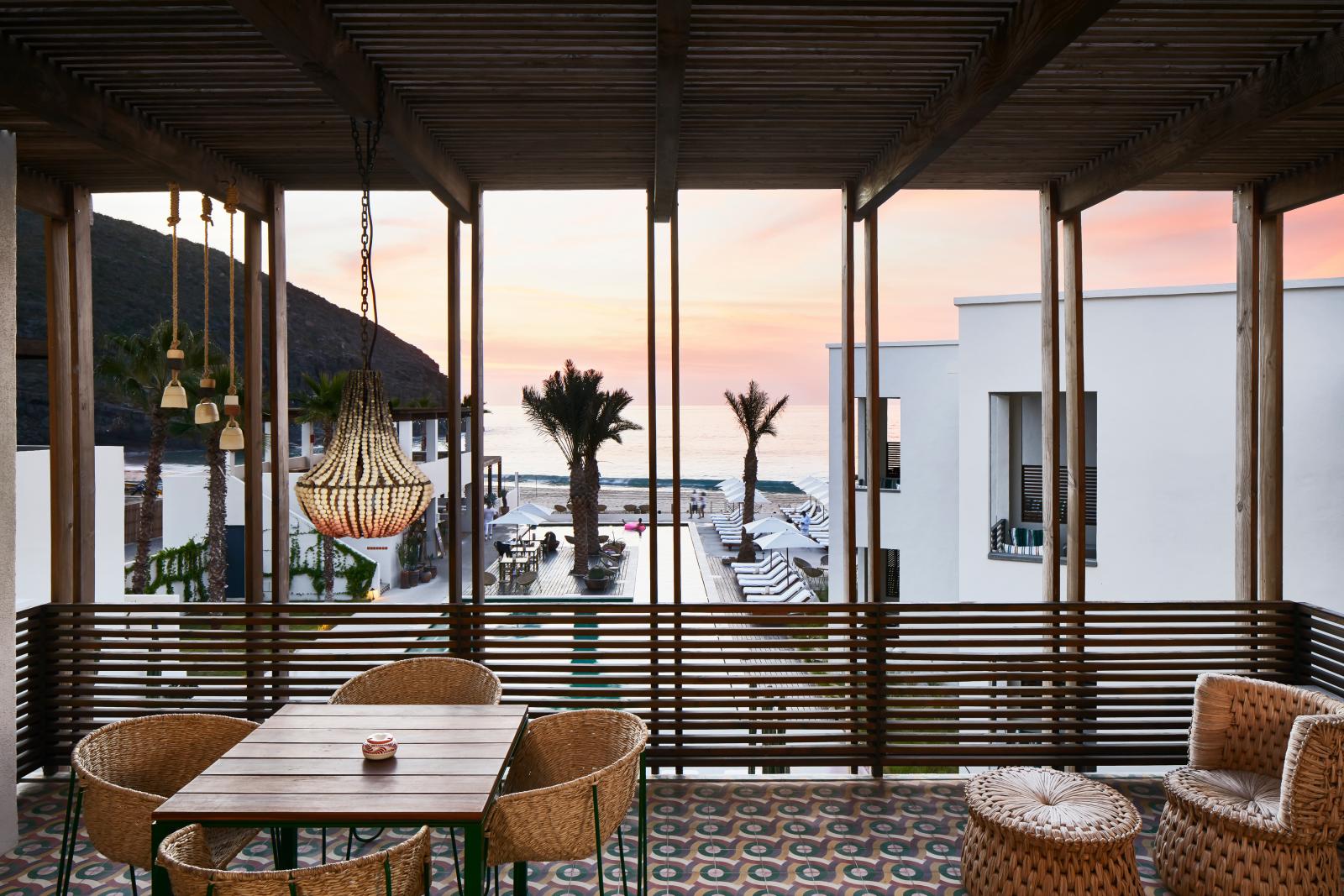 chapel.jpg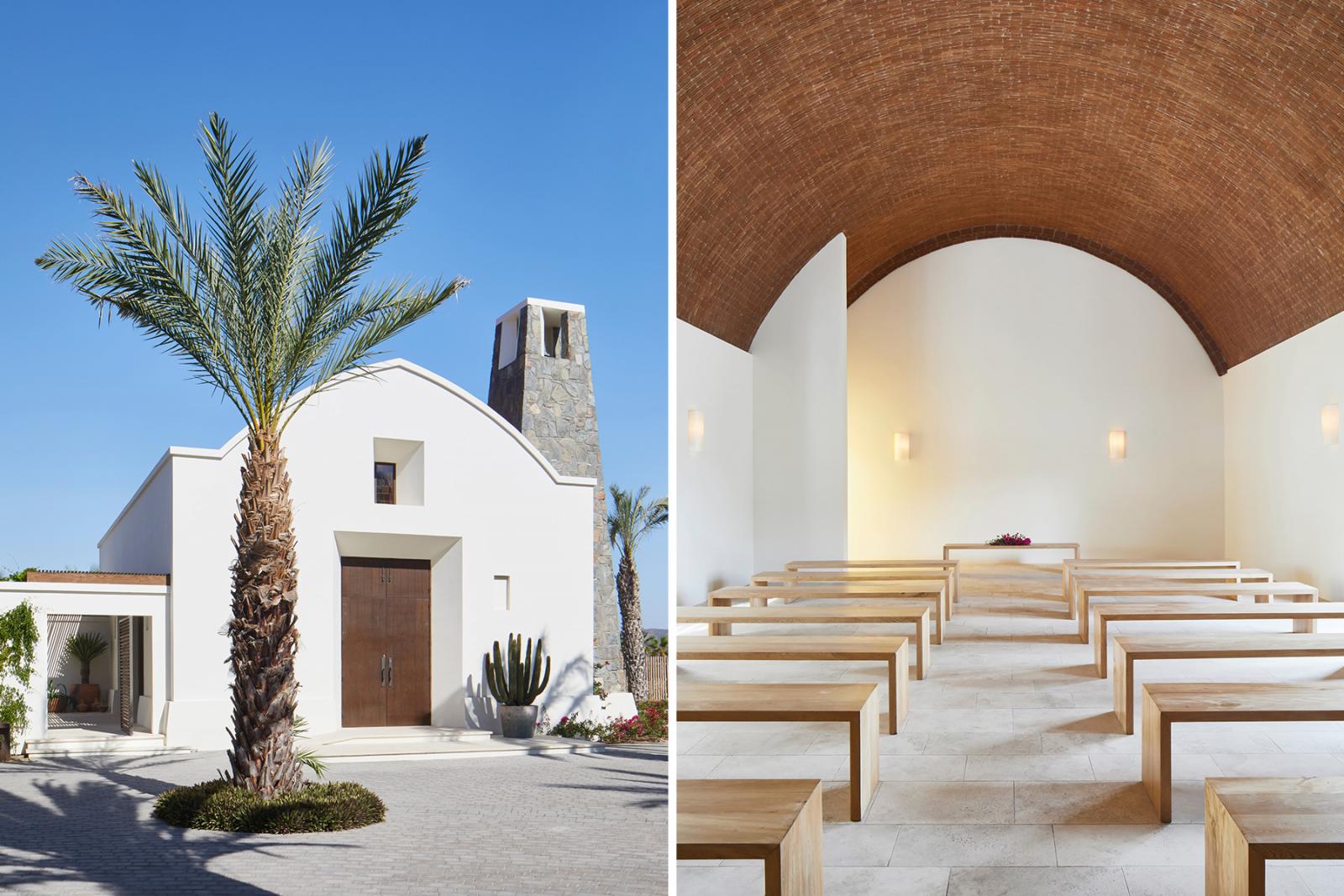 12013_N157_board.jpg