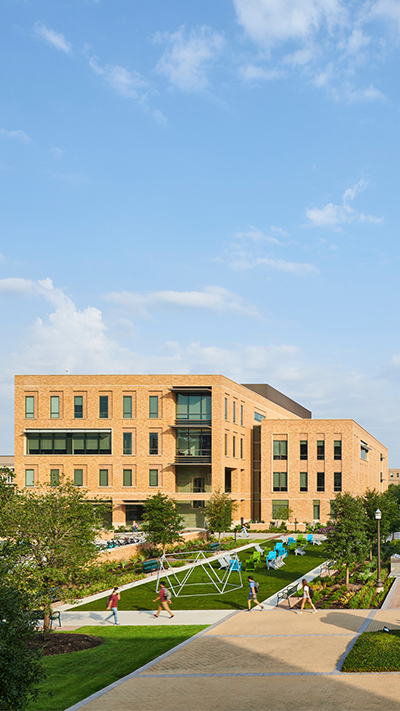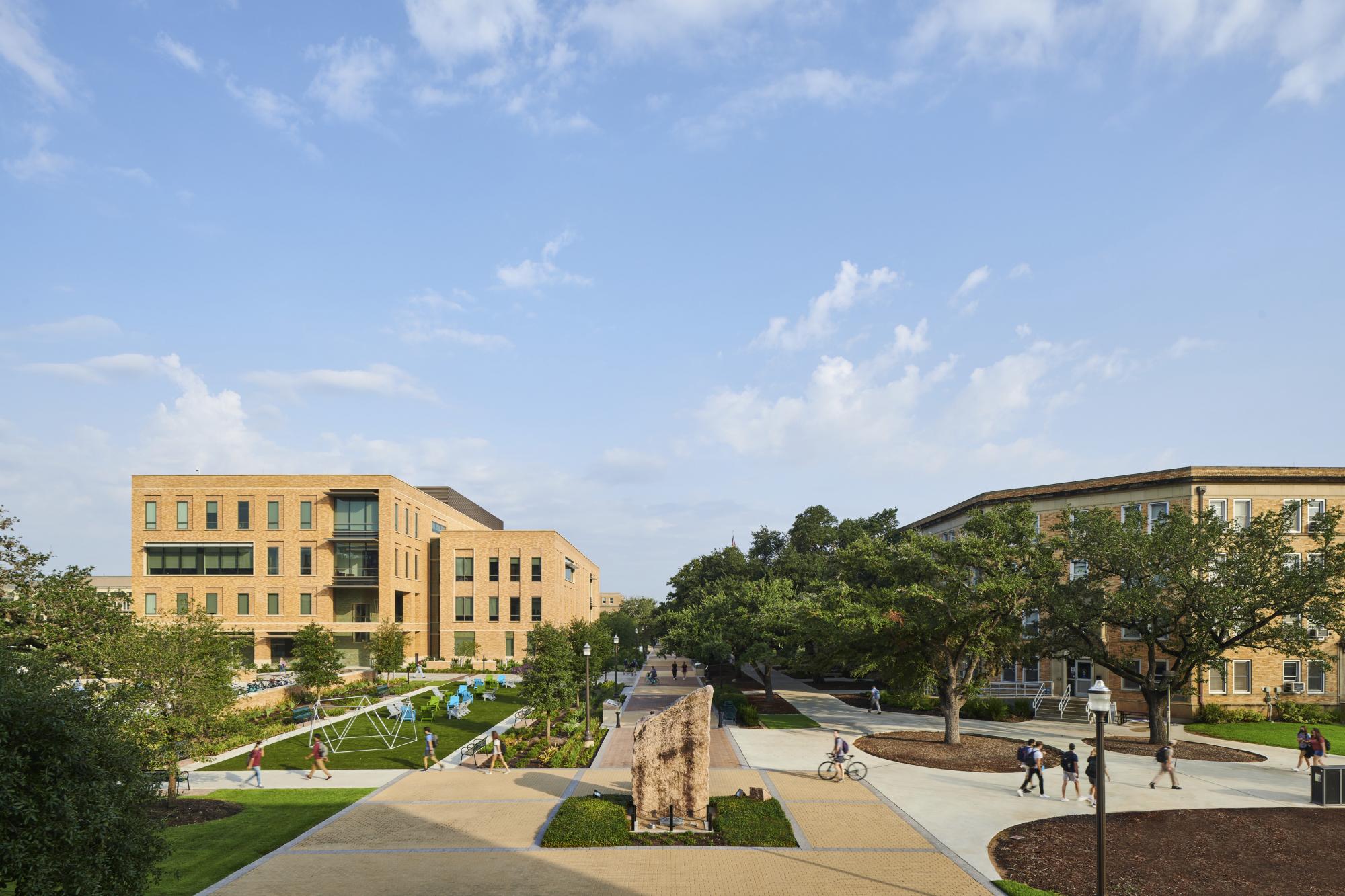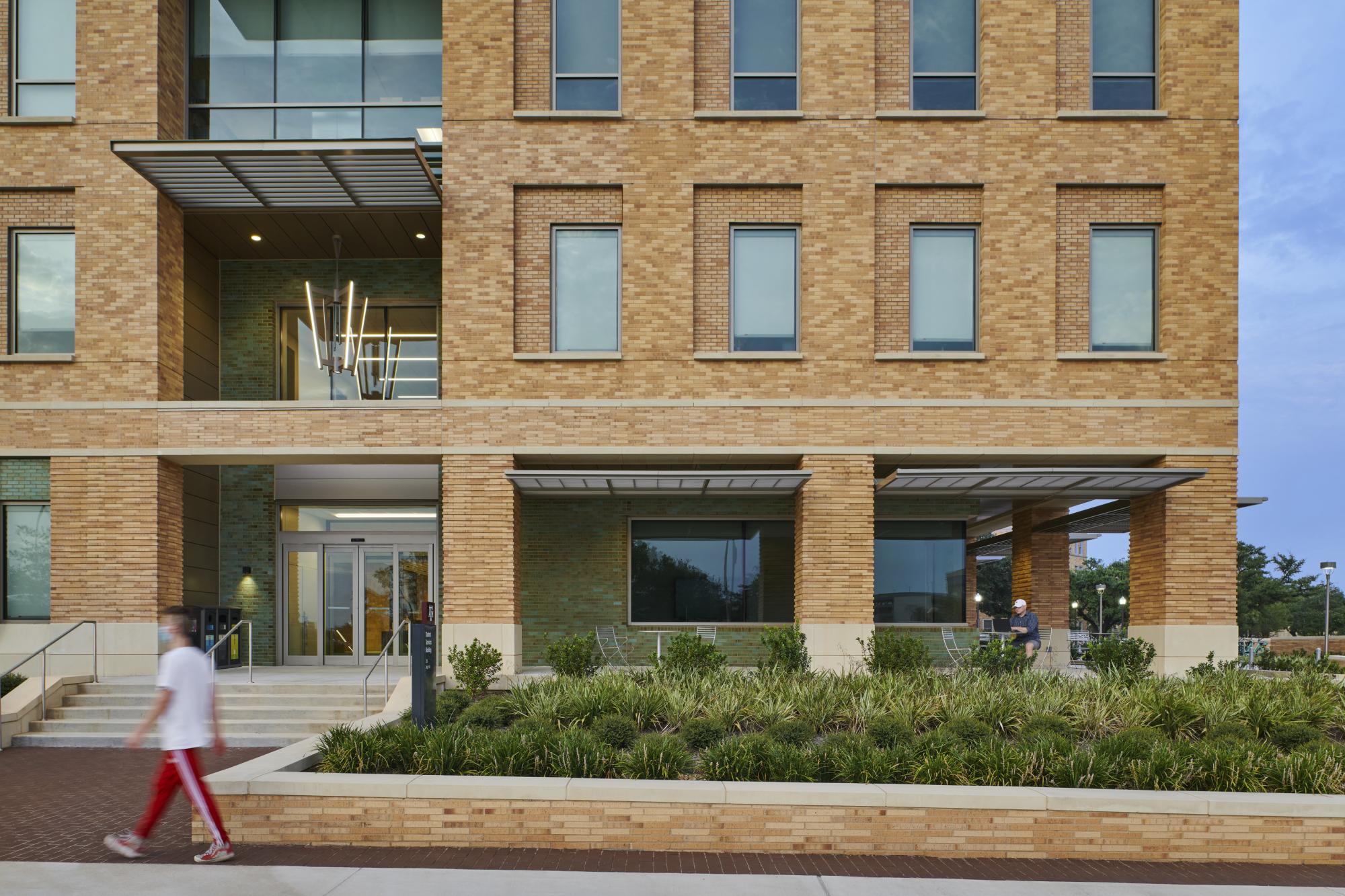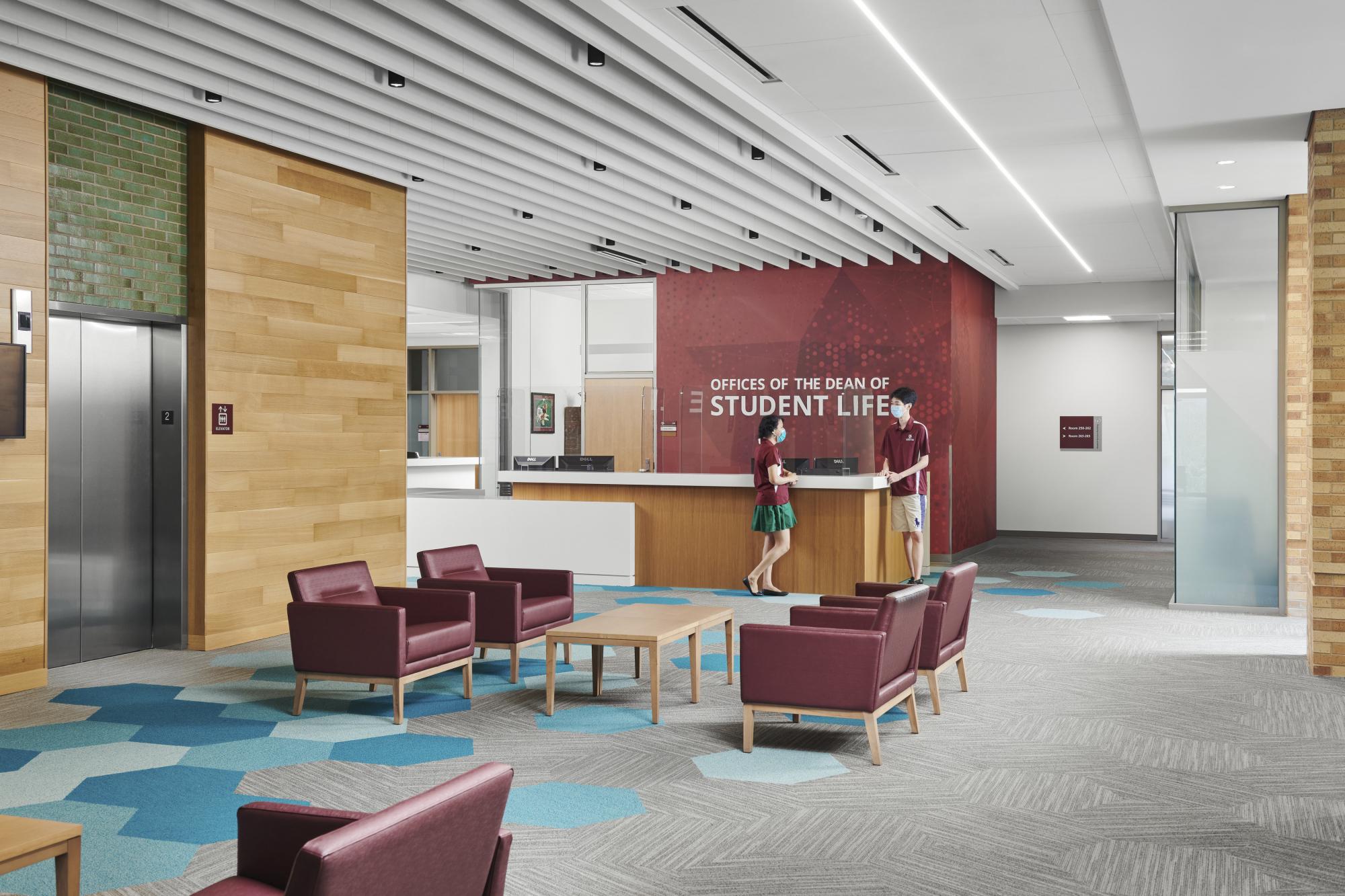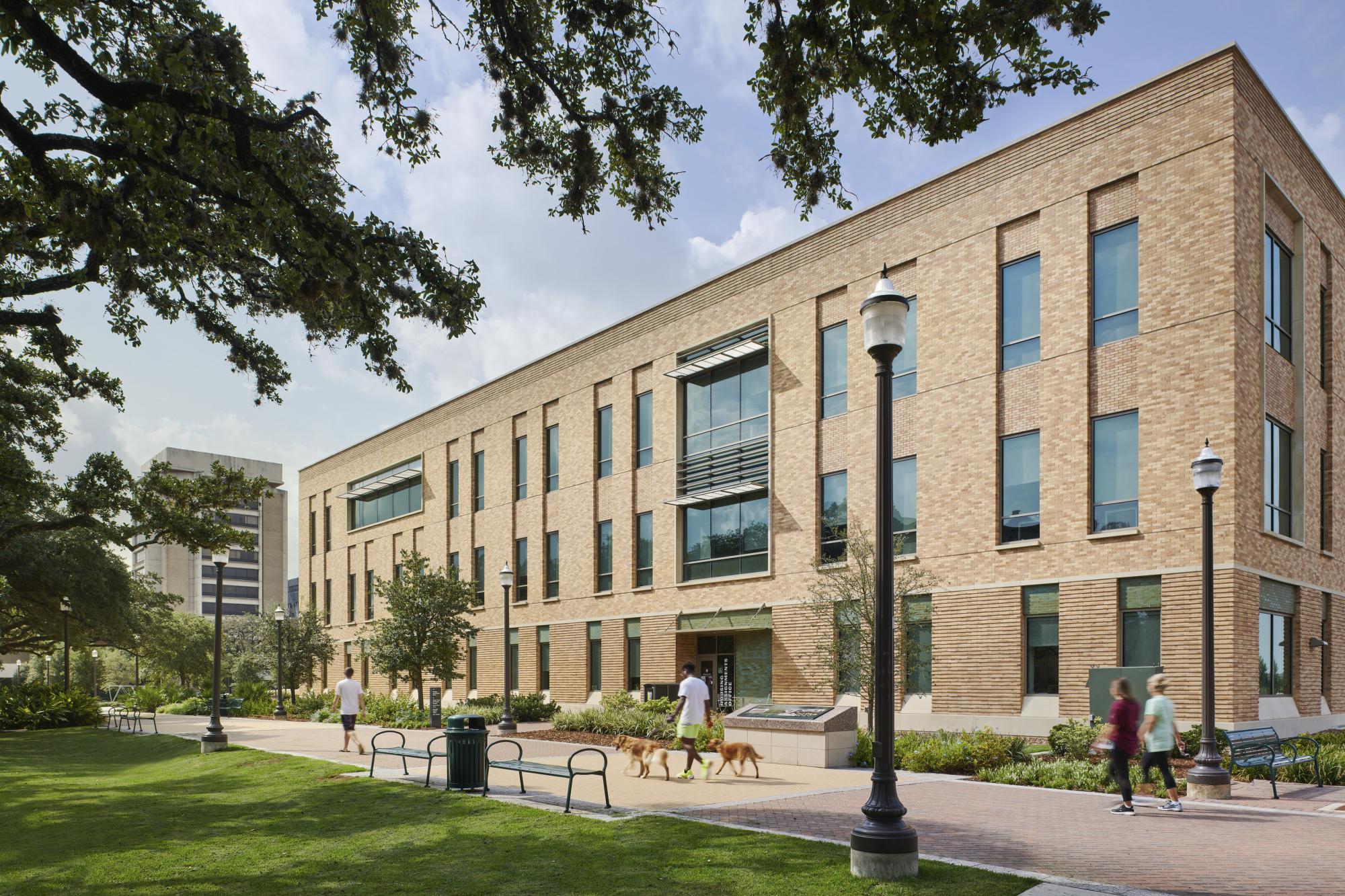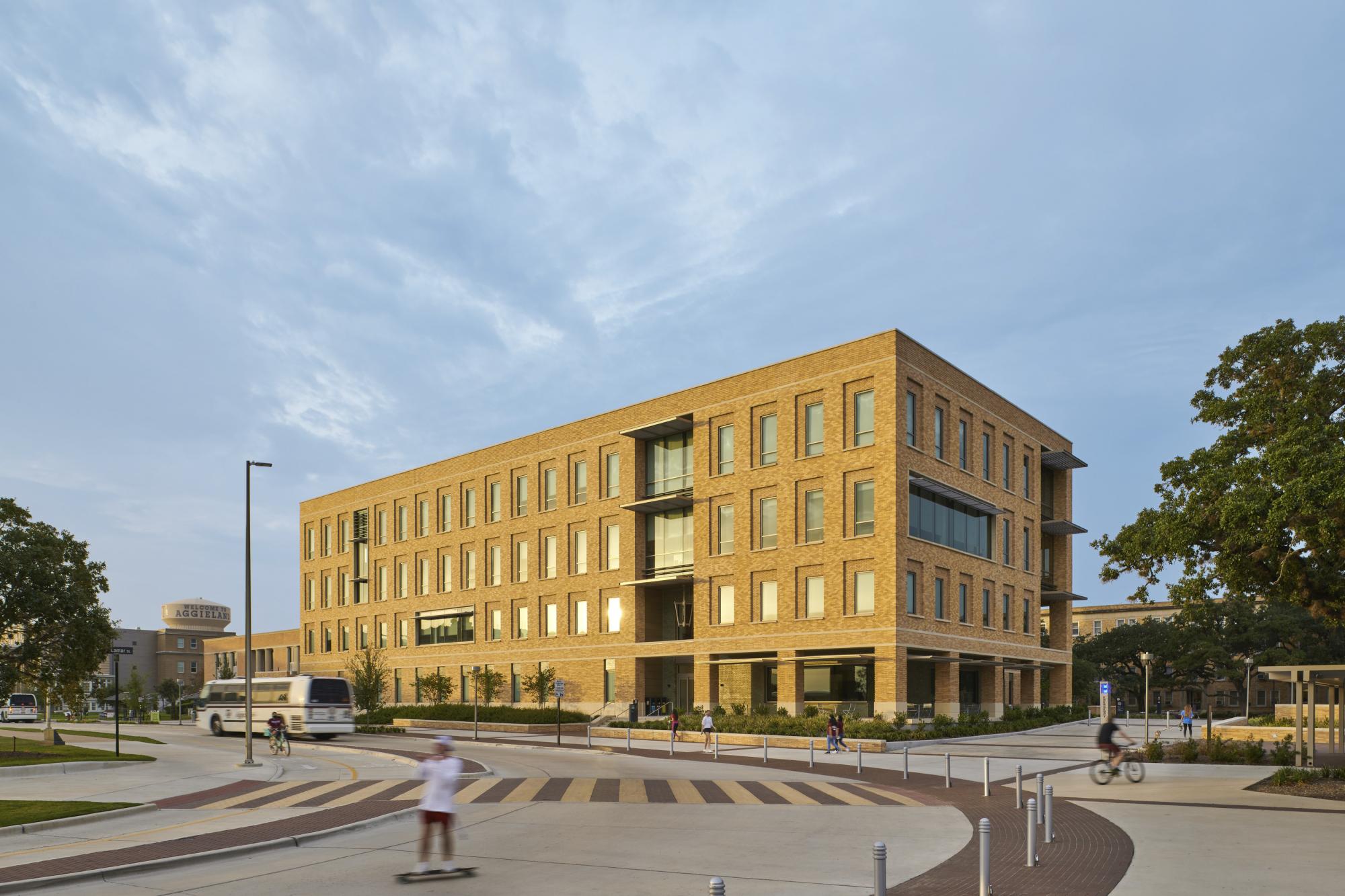 Texas A&M University Student Services Building
Located in the heart of campus on the former site of Bizzell Hall, the Student Services Building is a welcoming destination designed to enhance and activate the communal core of campus by encouraging student interaction and collaboration among its resident departments.
 
Tall windows and inviting entryways highlight this warm, highly visible, and easily accessible building. The facility is located along some of the most widely traversed campus walkways  and its forward-thinking design and materials complement nearby campus structures. Sensitive landscaping features enhance the area while paying subtle tribute to the history of Bizzell Hall. Inside students find numerous key student services as well as bright, comfortable conference rooms and common areas where they can relax in a quiet environment.
17022_N5_board.jpg
17022_N28_board.jpg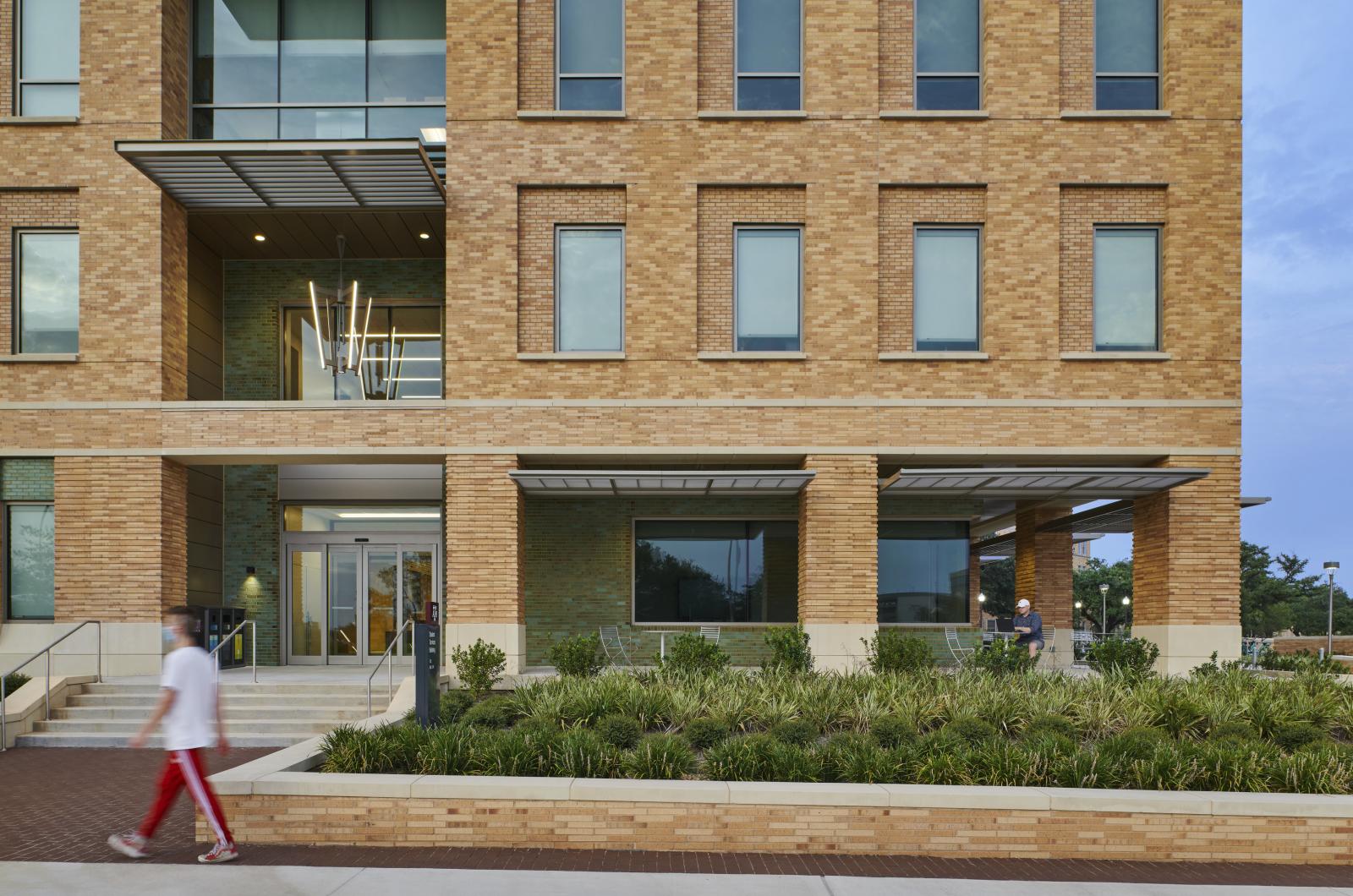 17022_N11_board.jpg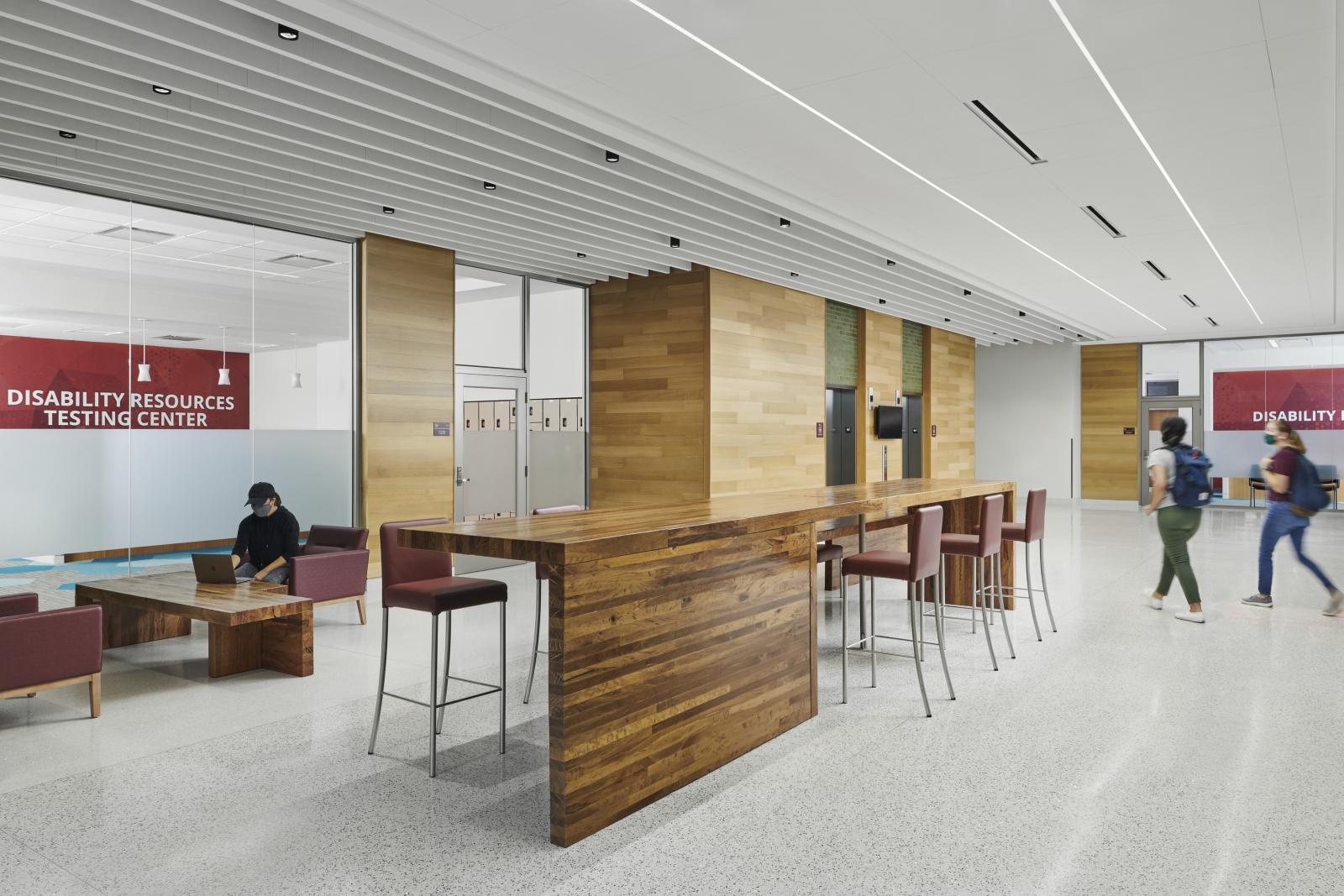 17022_N13_board.jpg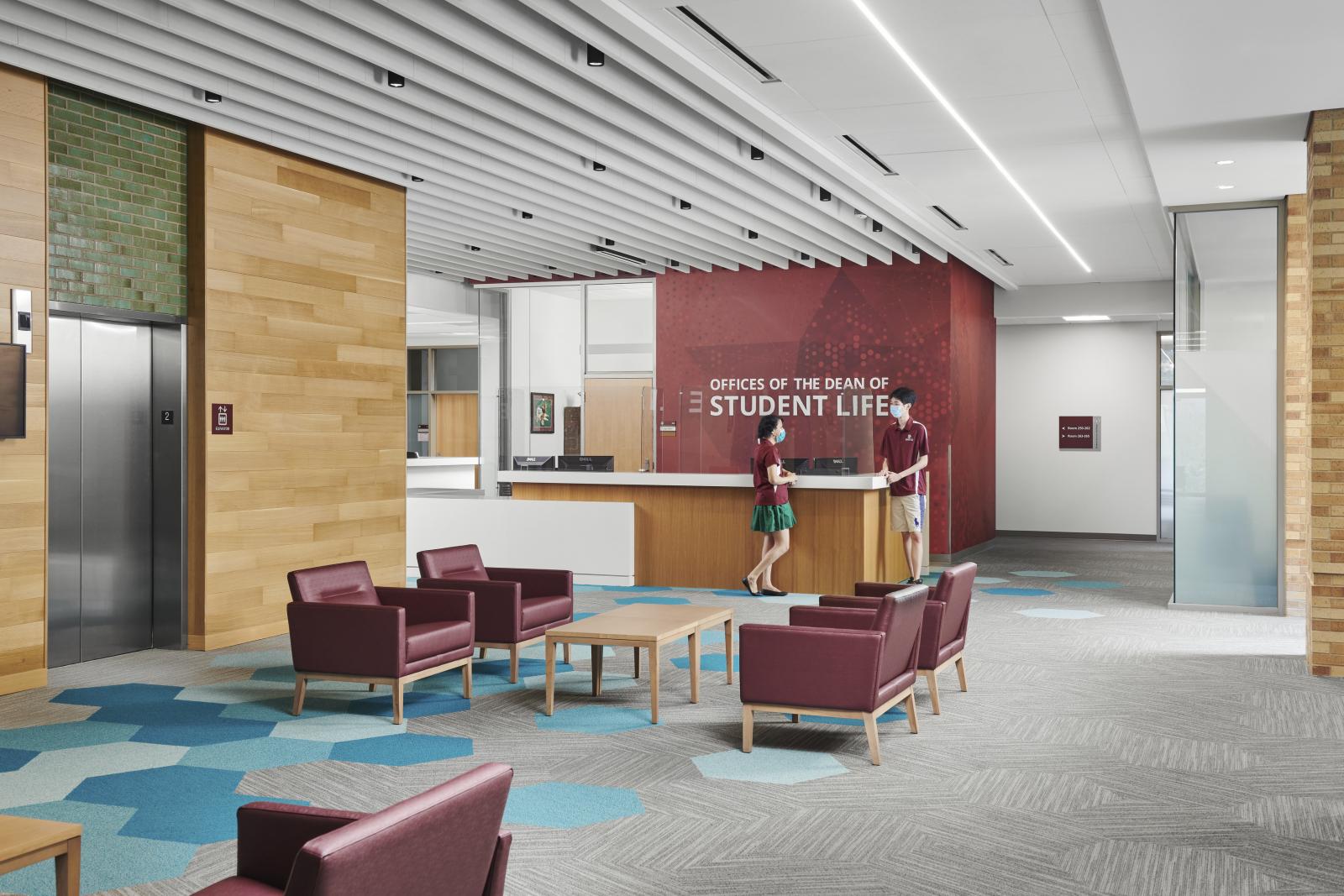 17022_N7_board.jpg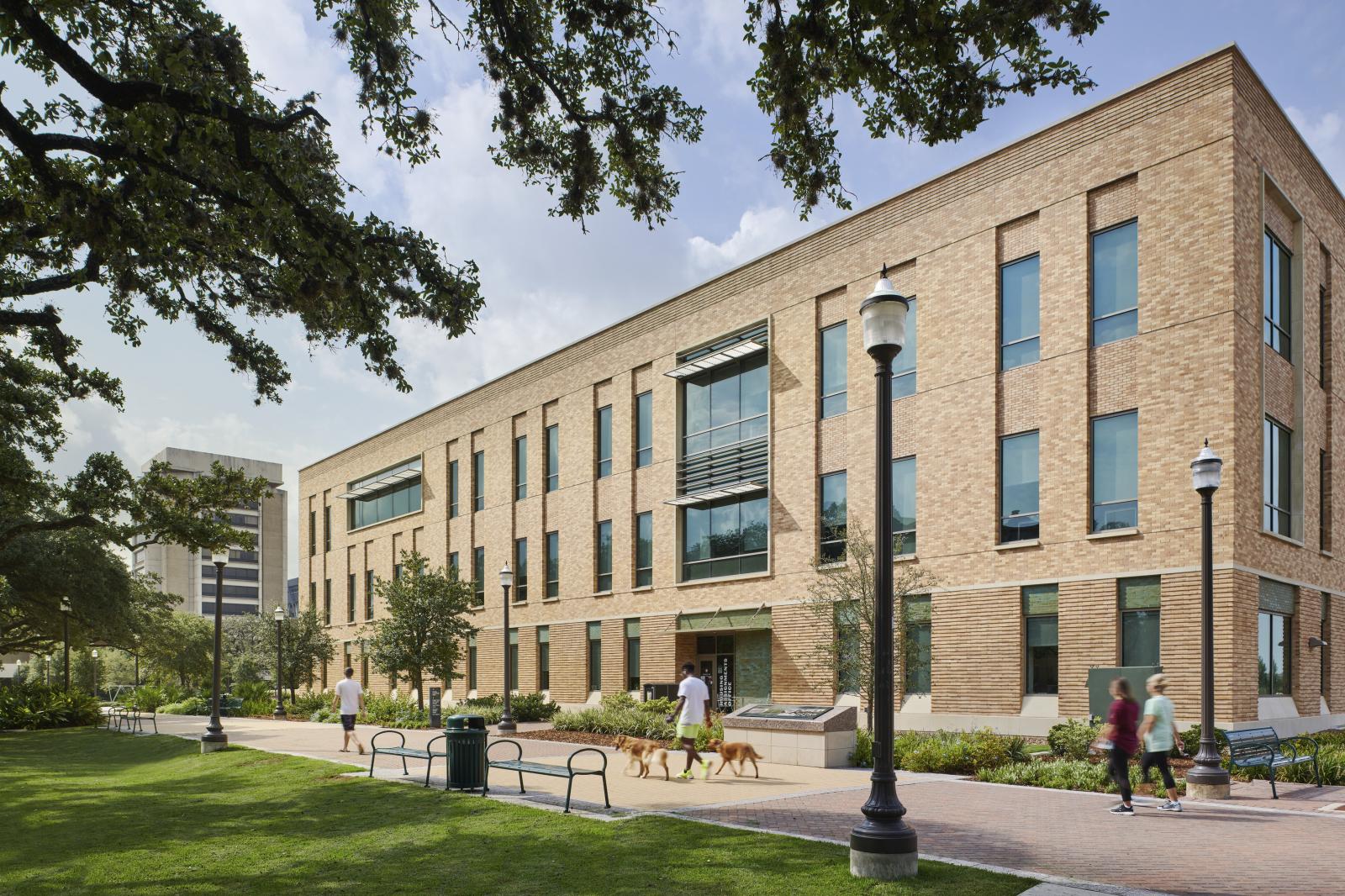 17022_N24_board.jpg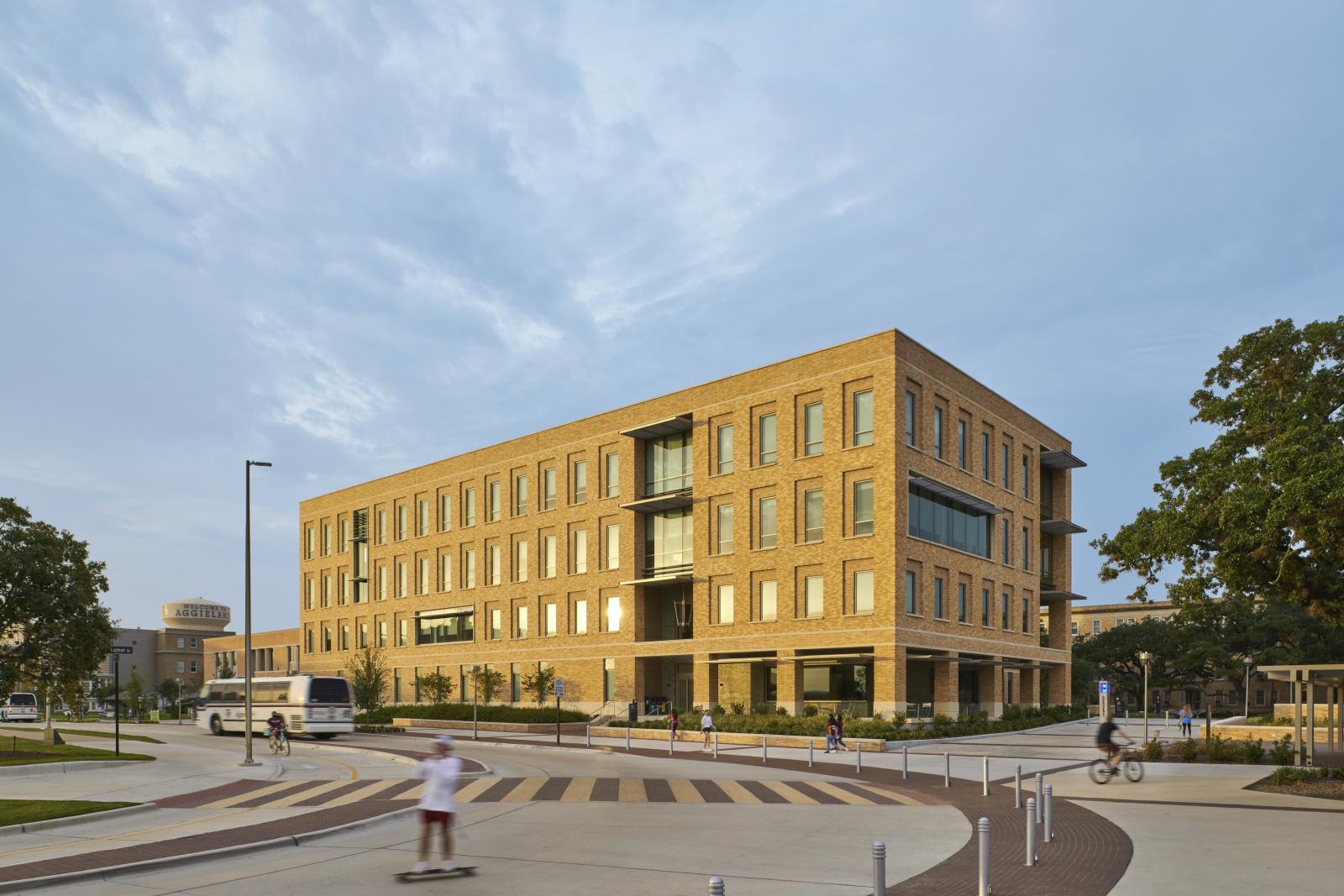 Project Size
Conditioned: 95,000 sq. ft.
Unconditioned: 2,000 sq. ft.
Photography: Peter Molick