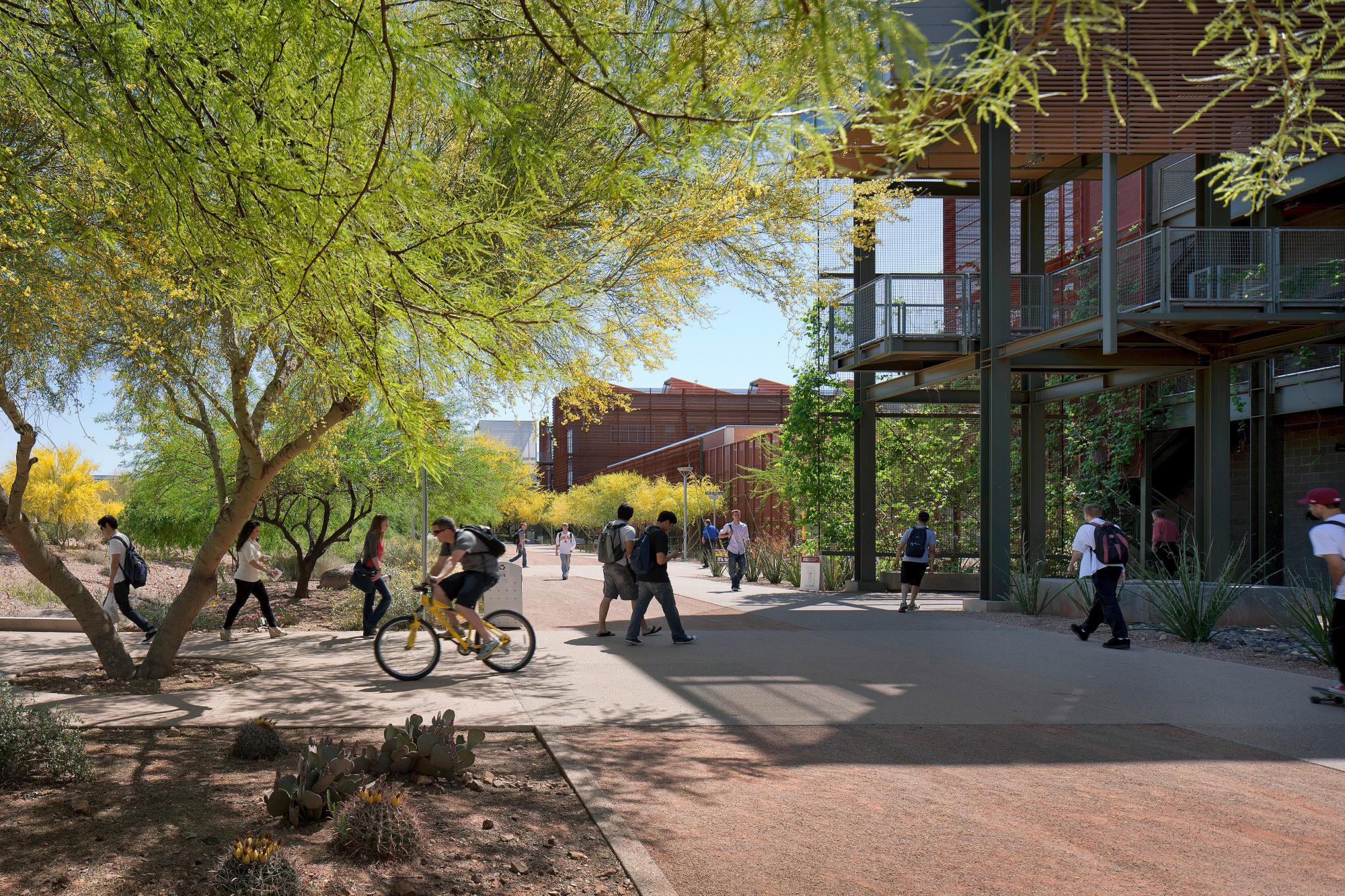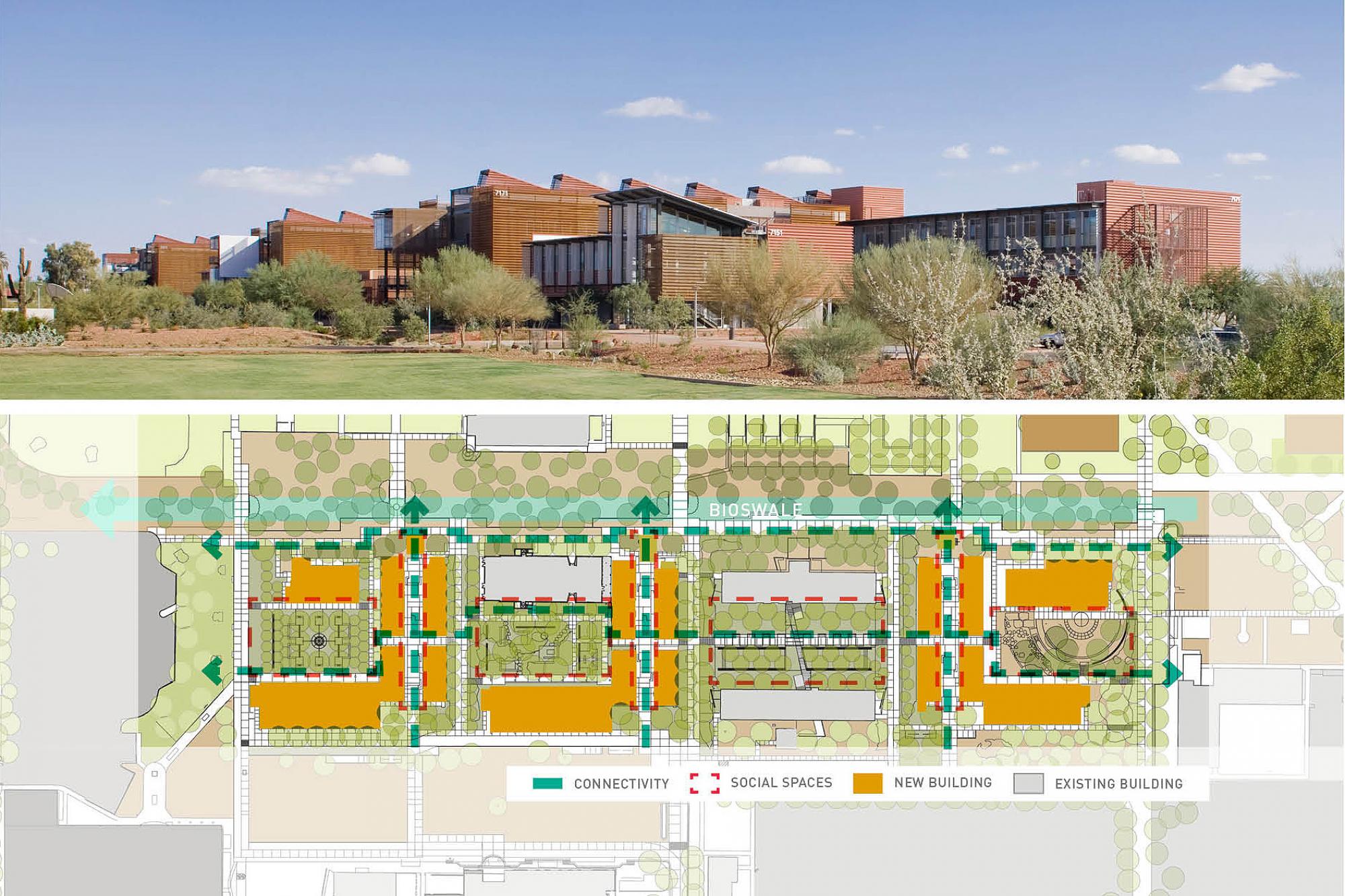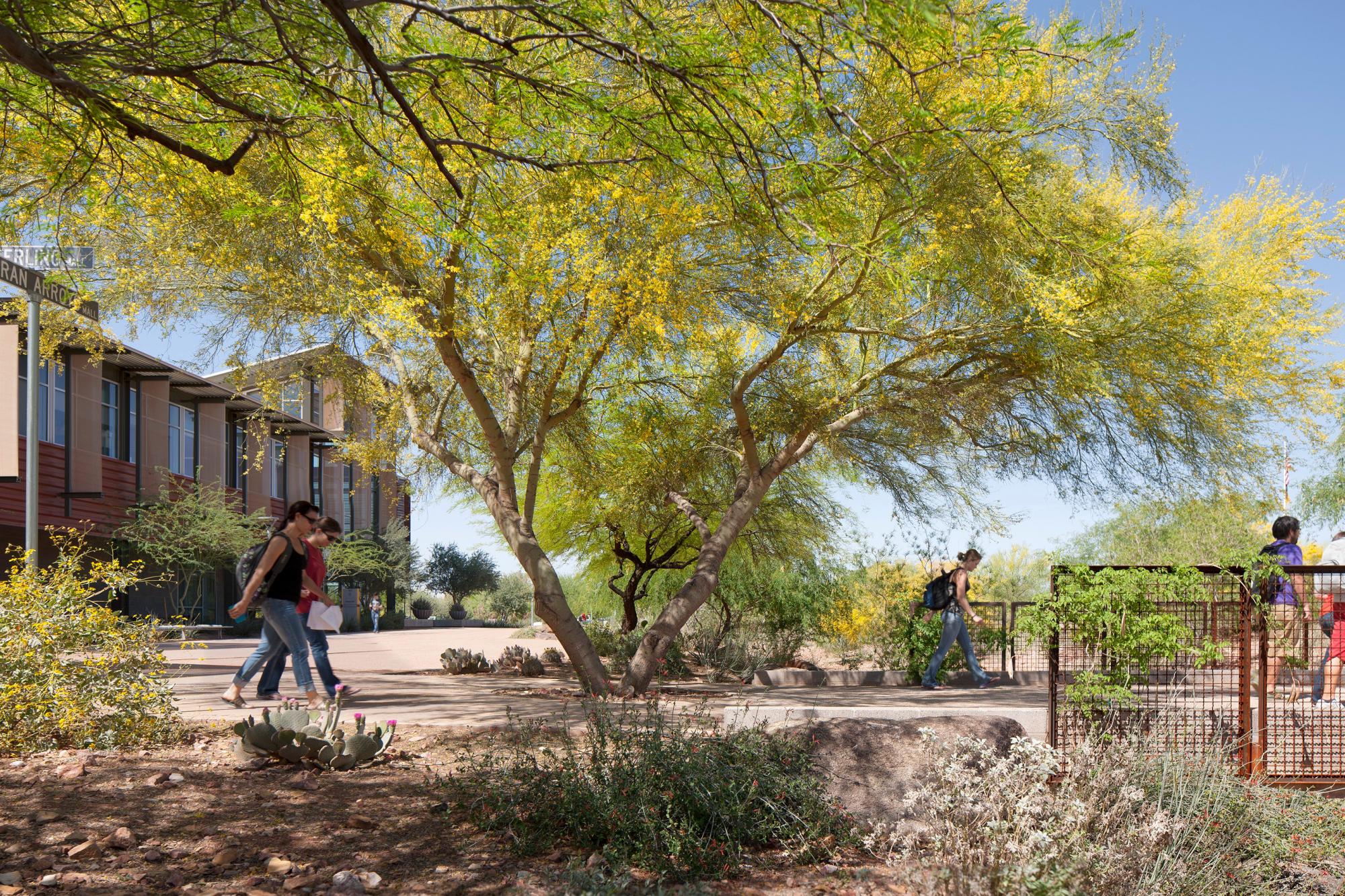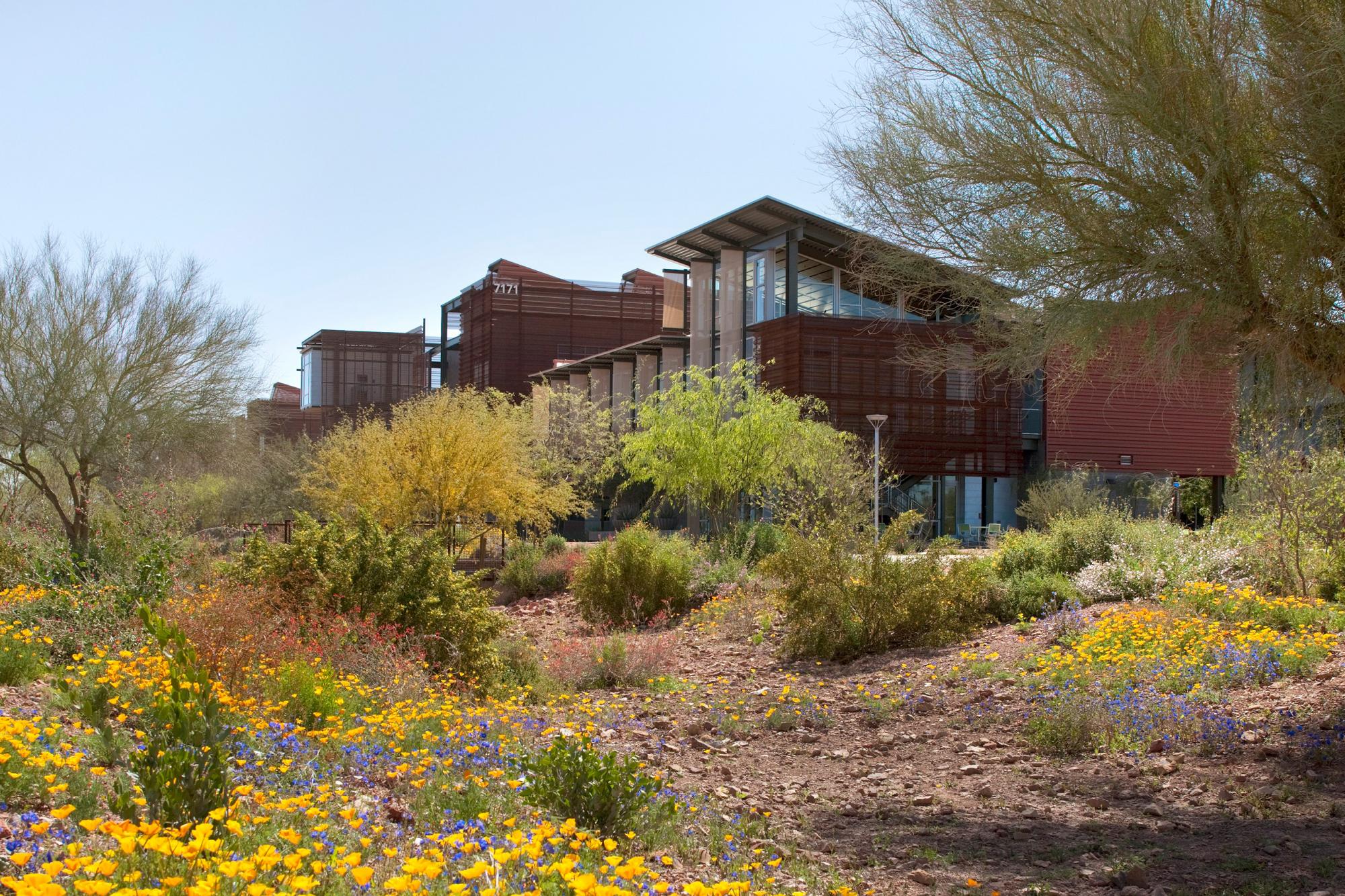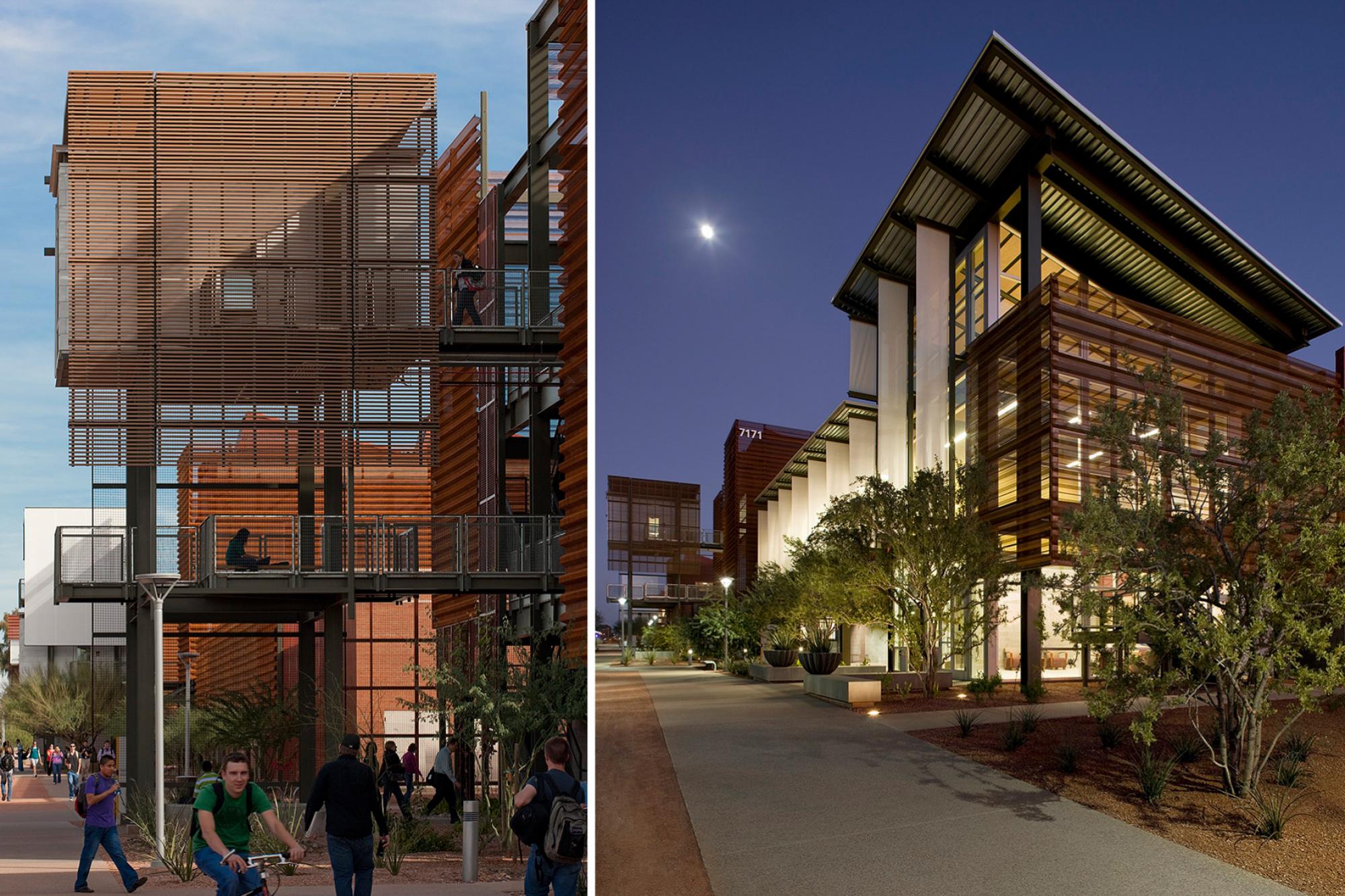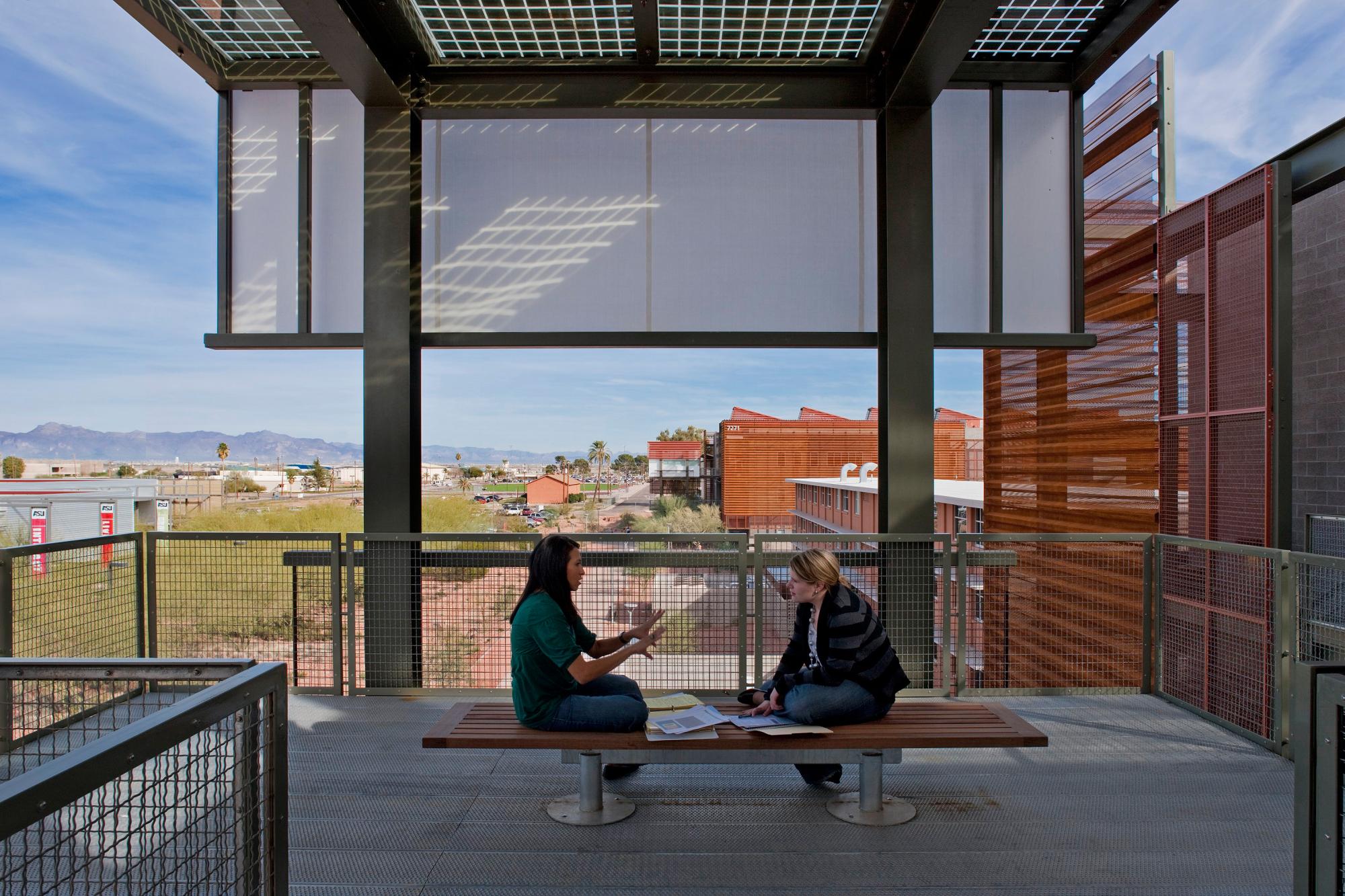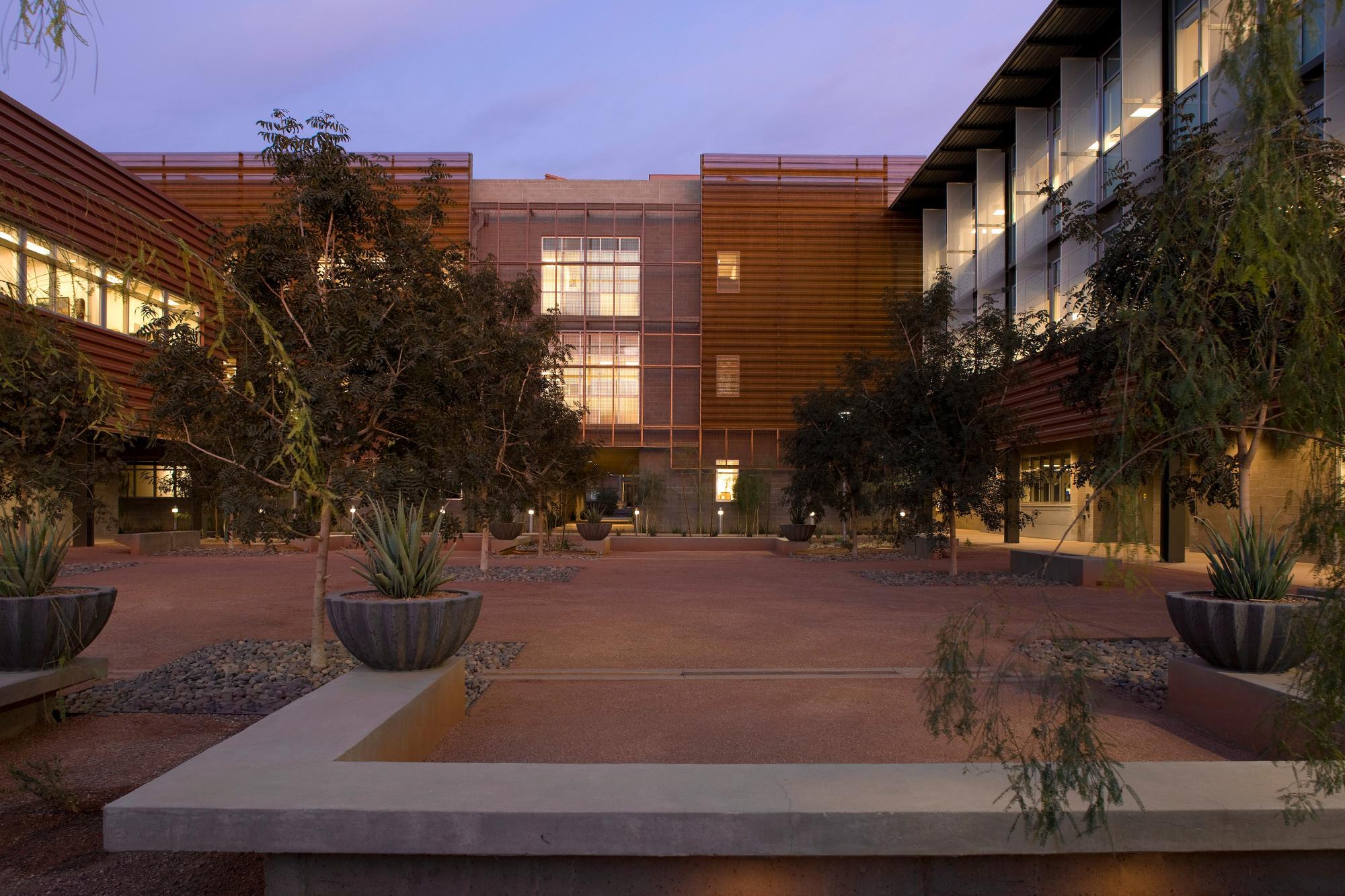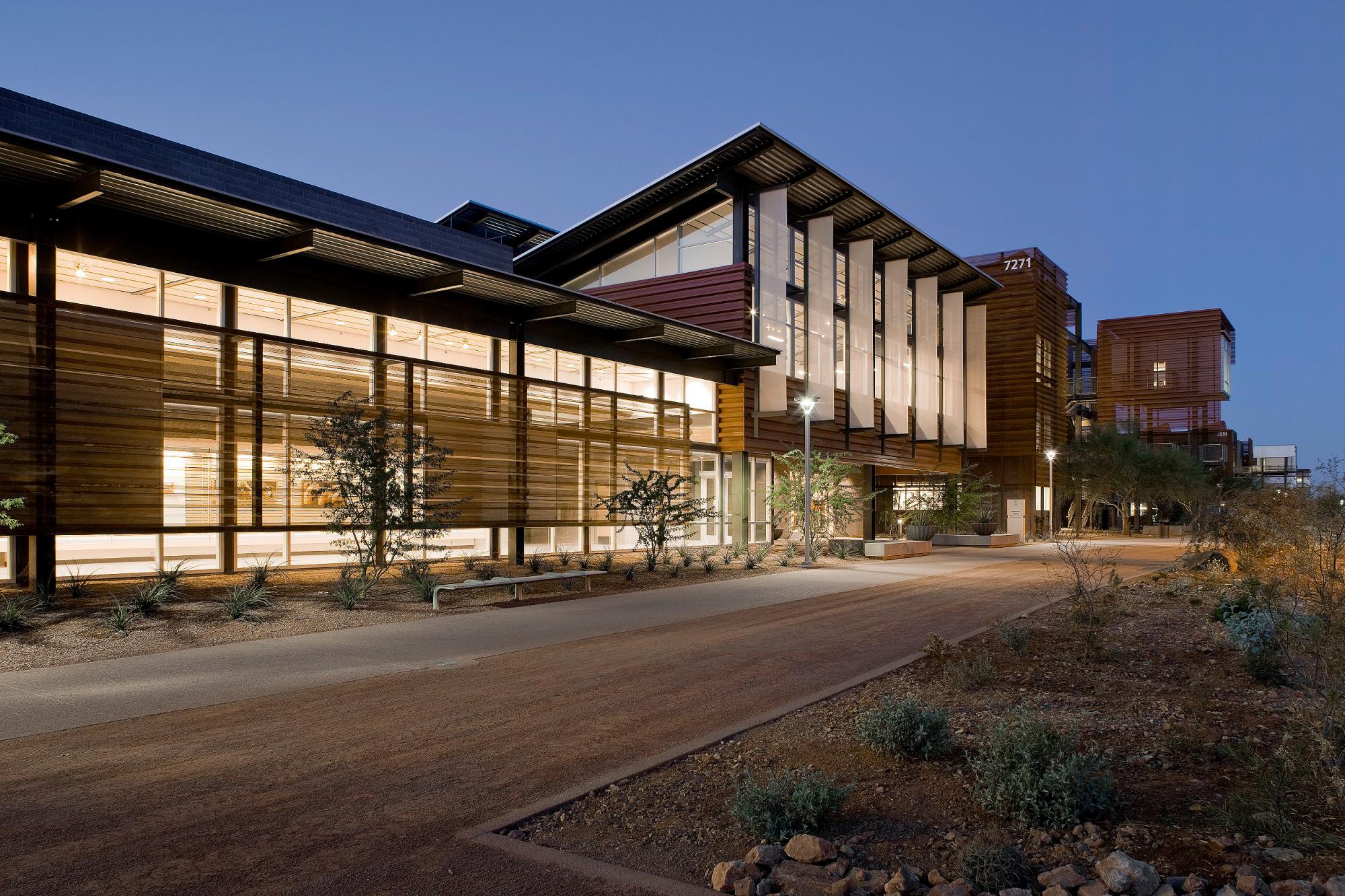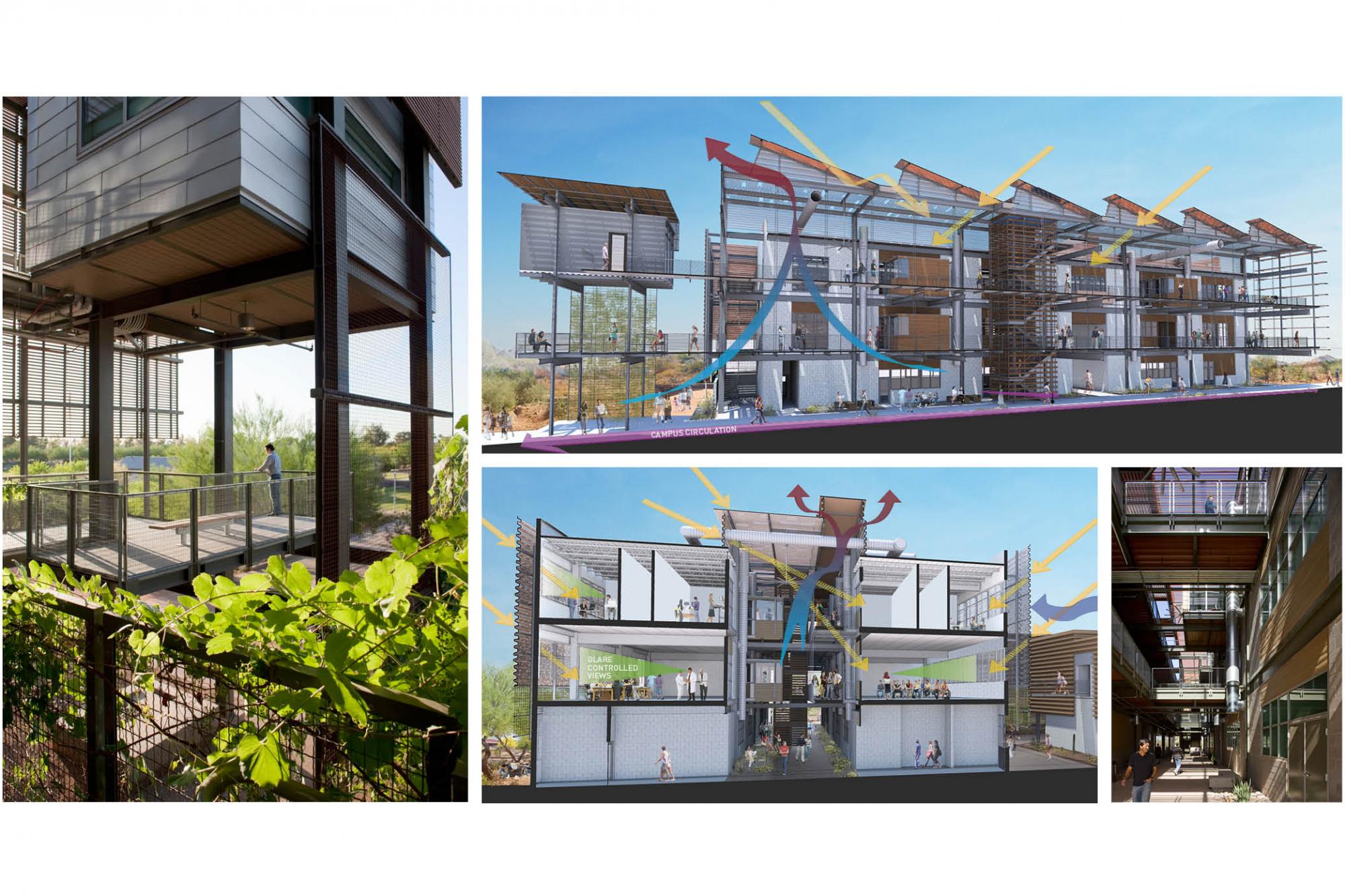 ASU Polytechnic Academic District
Five new academic buildings more than doubled the academic space at the Arizona State University Polytechnic Campus creating a unified district on a formerly spread-out campus. The new facilities provide laboratory and classroom space for engineering and science related programs. Integrated with three existing buildings to create a cohesive complex, the new buildings are configured around three courtyards and linked by a series of open-air atriums, portals and arcades, taking advantage of the seasonally temperate climate for exterior circulation. The project achieved LEED Gold certification.
[Lake|Flato] demonstrated a sophisticated understanding of academic programming requirements and they delivered an inspired solution of architectural design, landscape and materials that was carefully calibrated to meet the project site.
Former University Architect, Arizona State University
ASU_03.jpg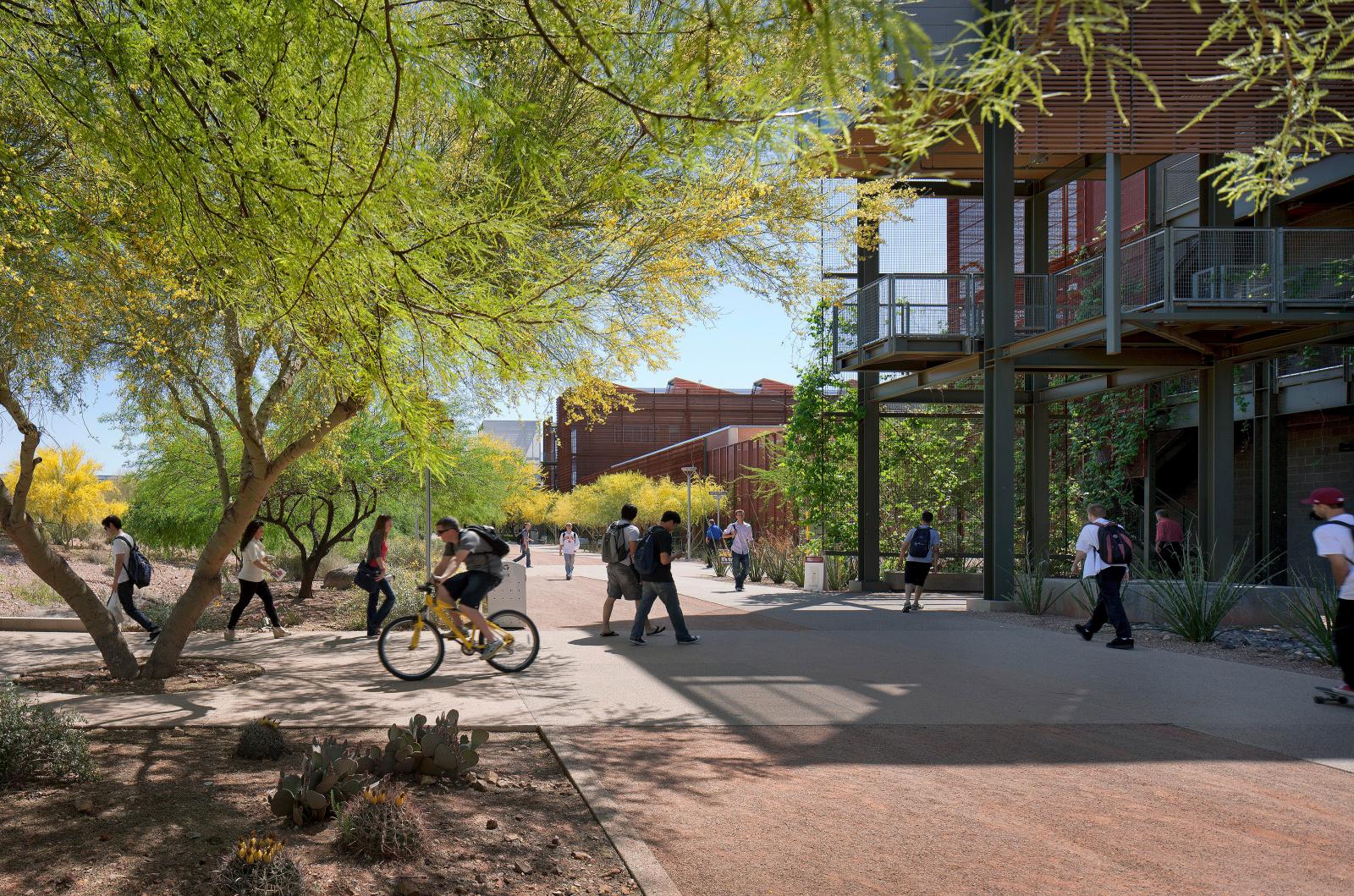 ASU-plan3.jpg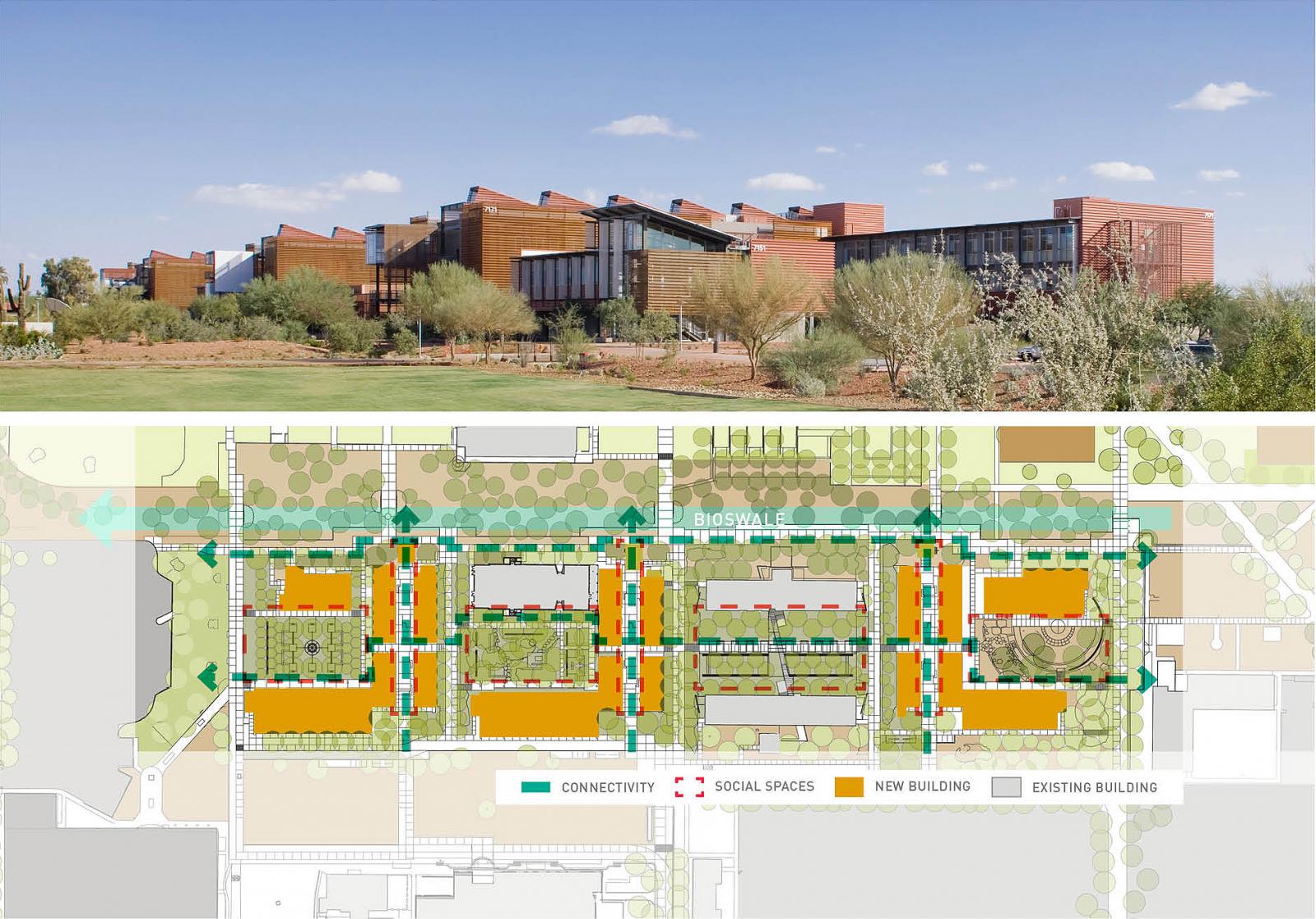 ASU_10.jpg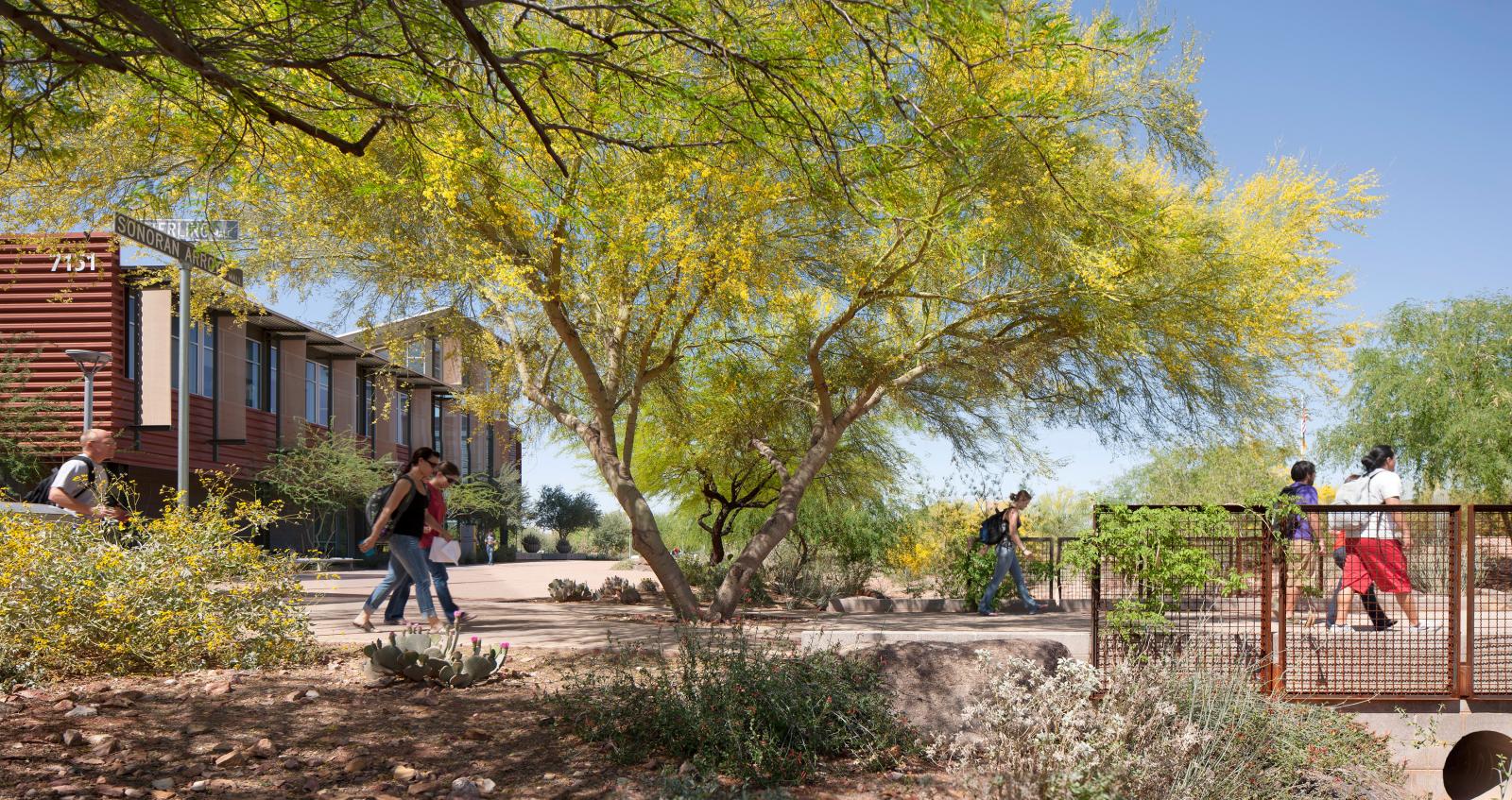 ASU_09.jpg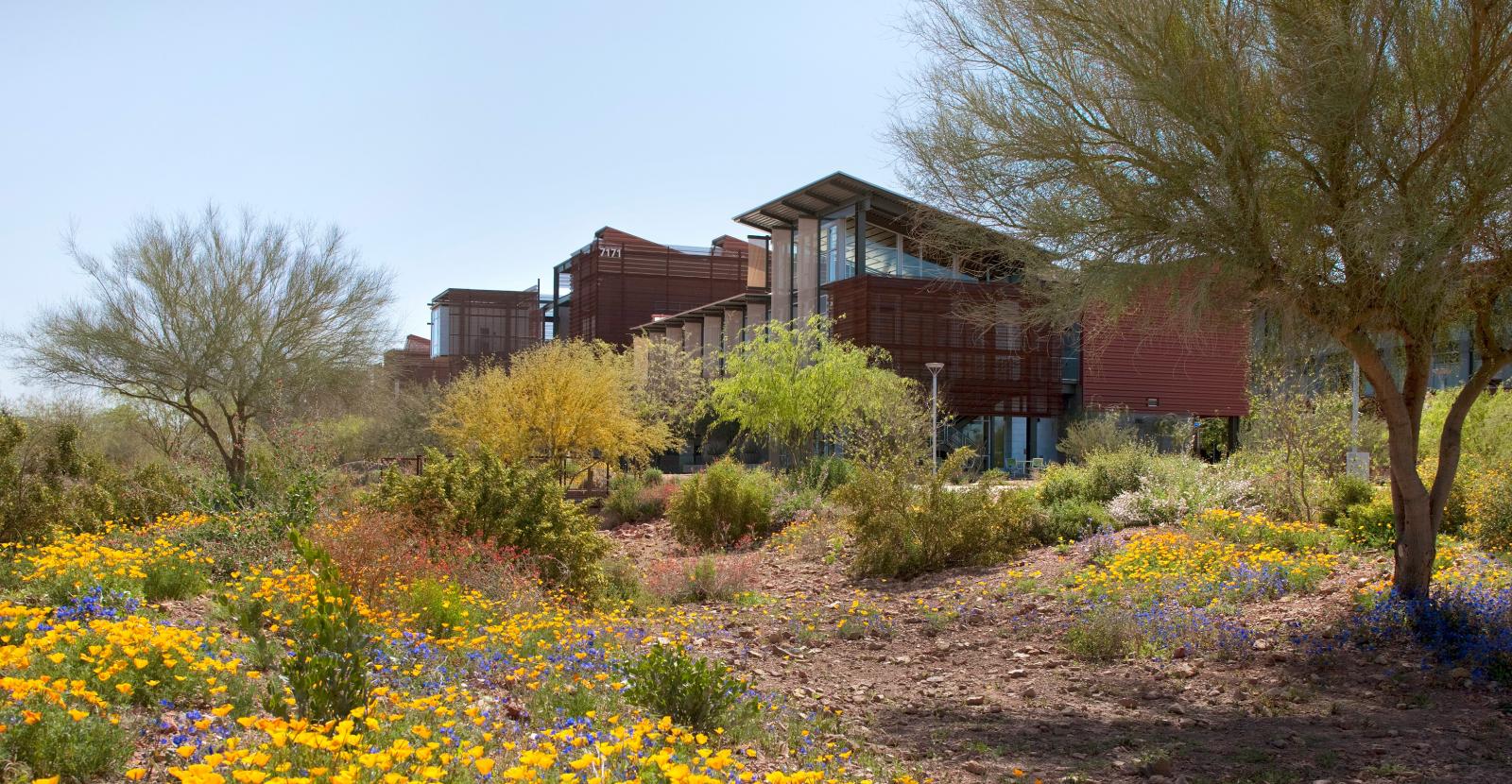 ASU_12.jpg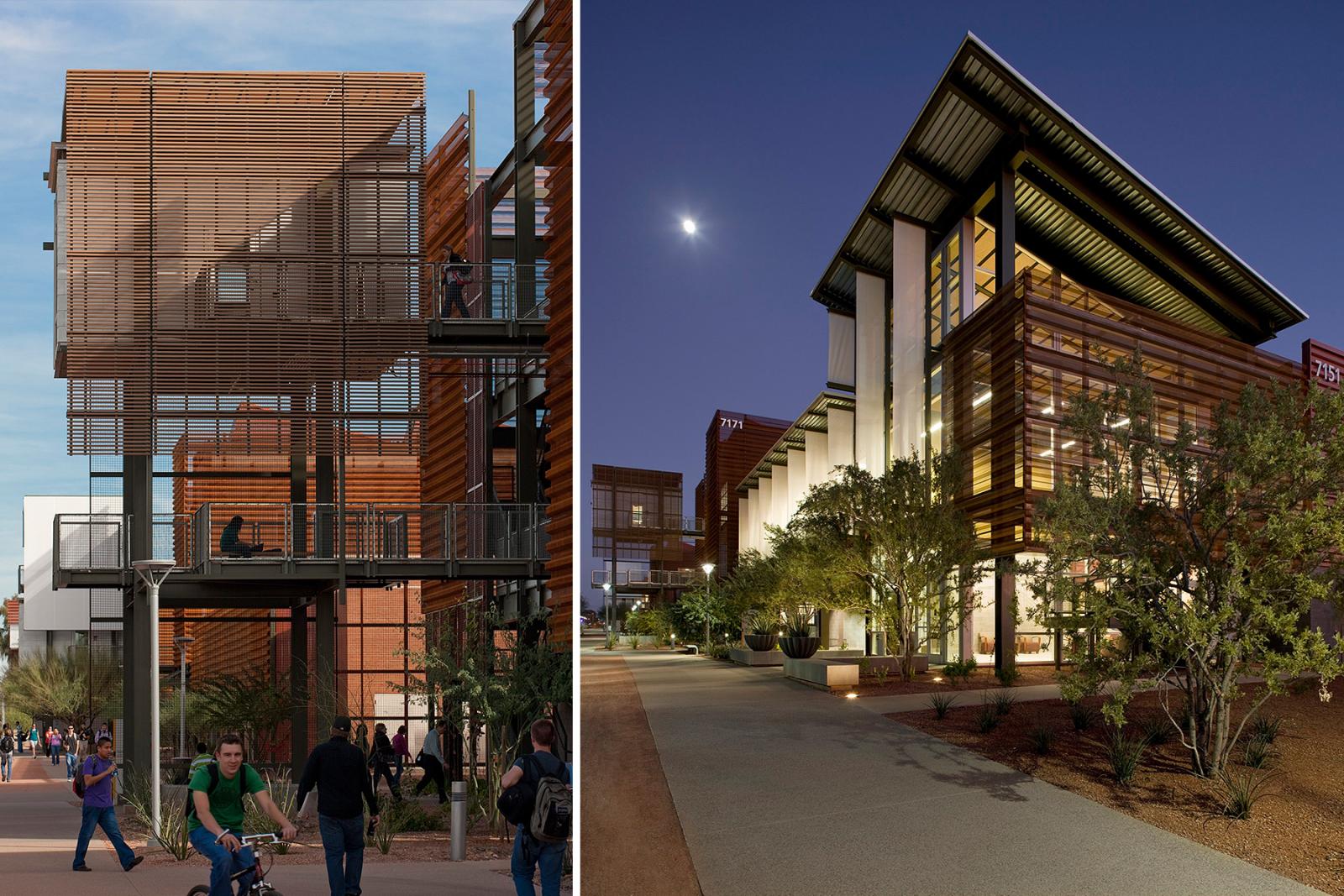 ASU_02.jpg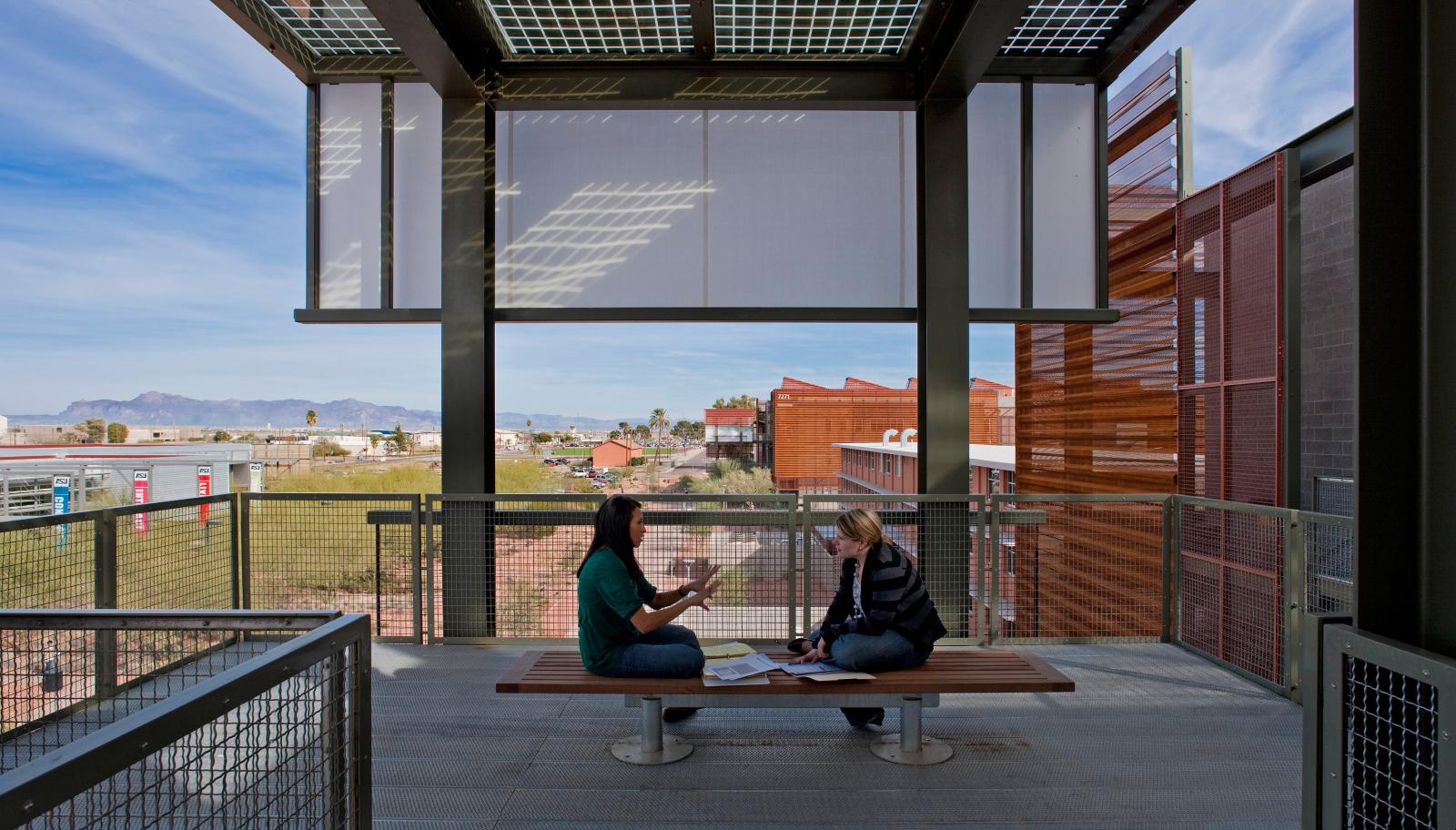 ASU_11.jpg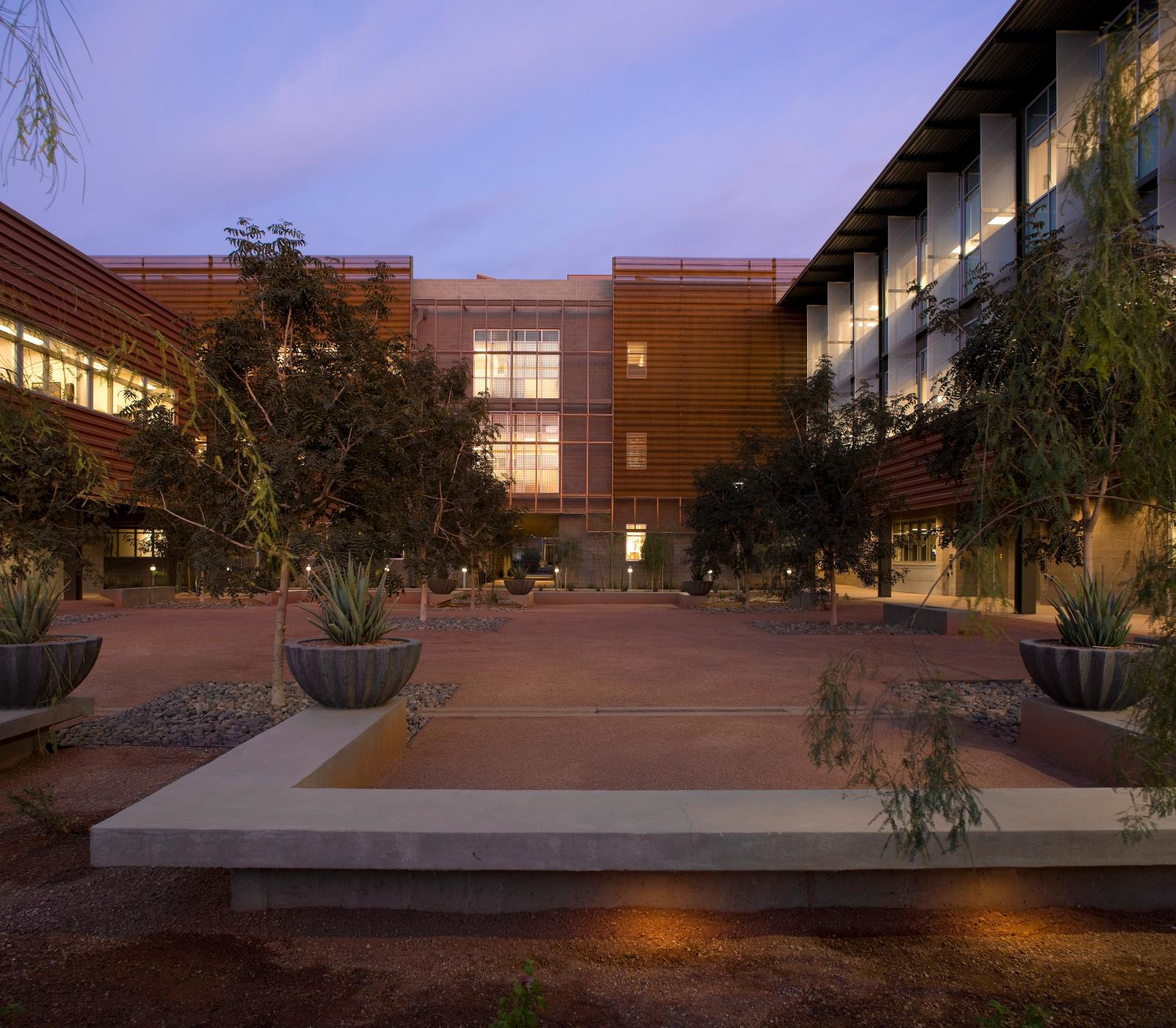 ASU_043.jpg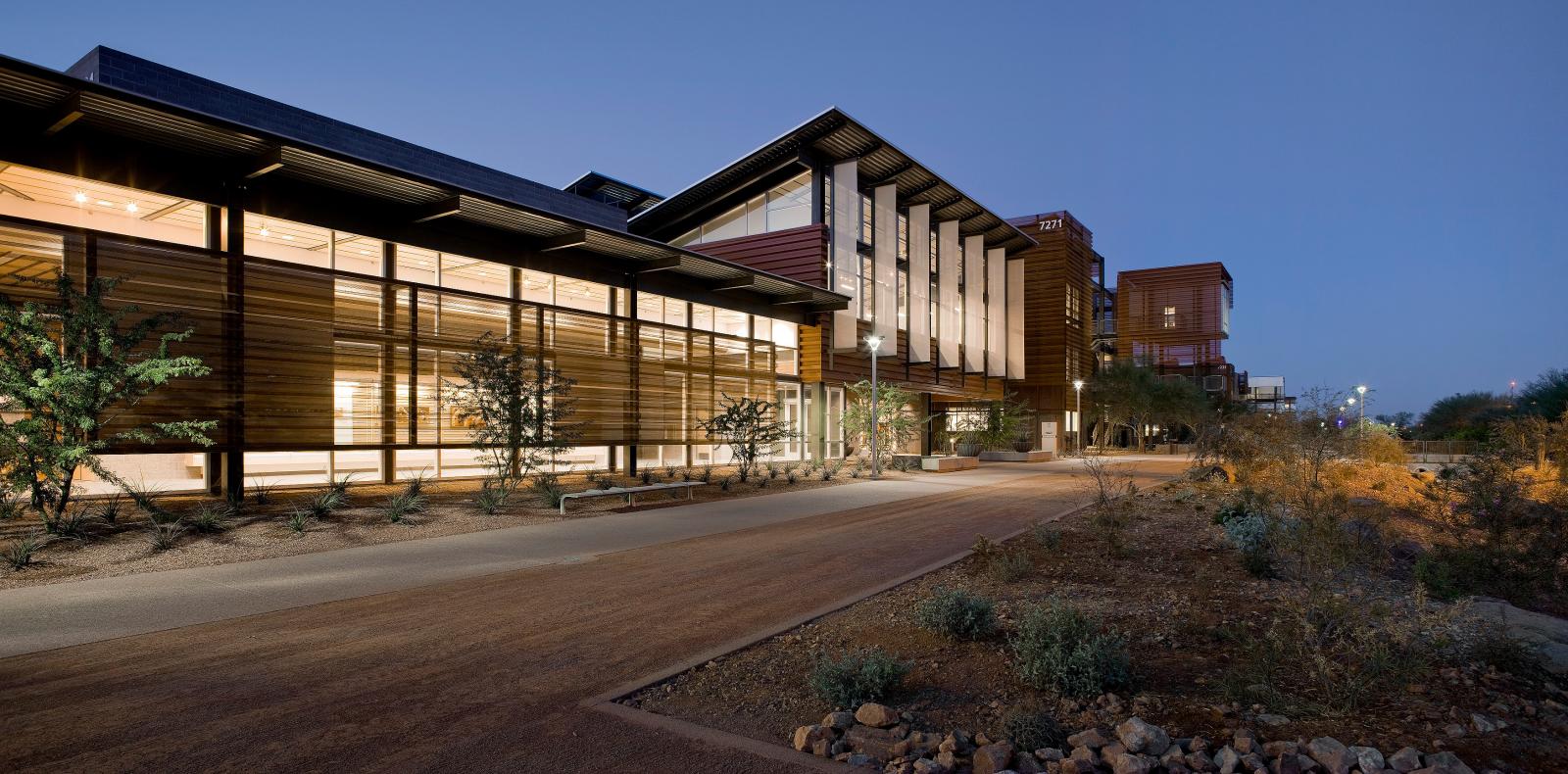 ASU-daylighting3.jpg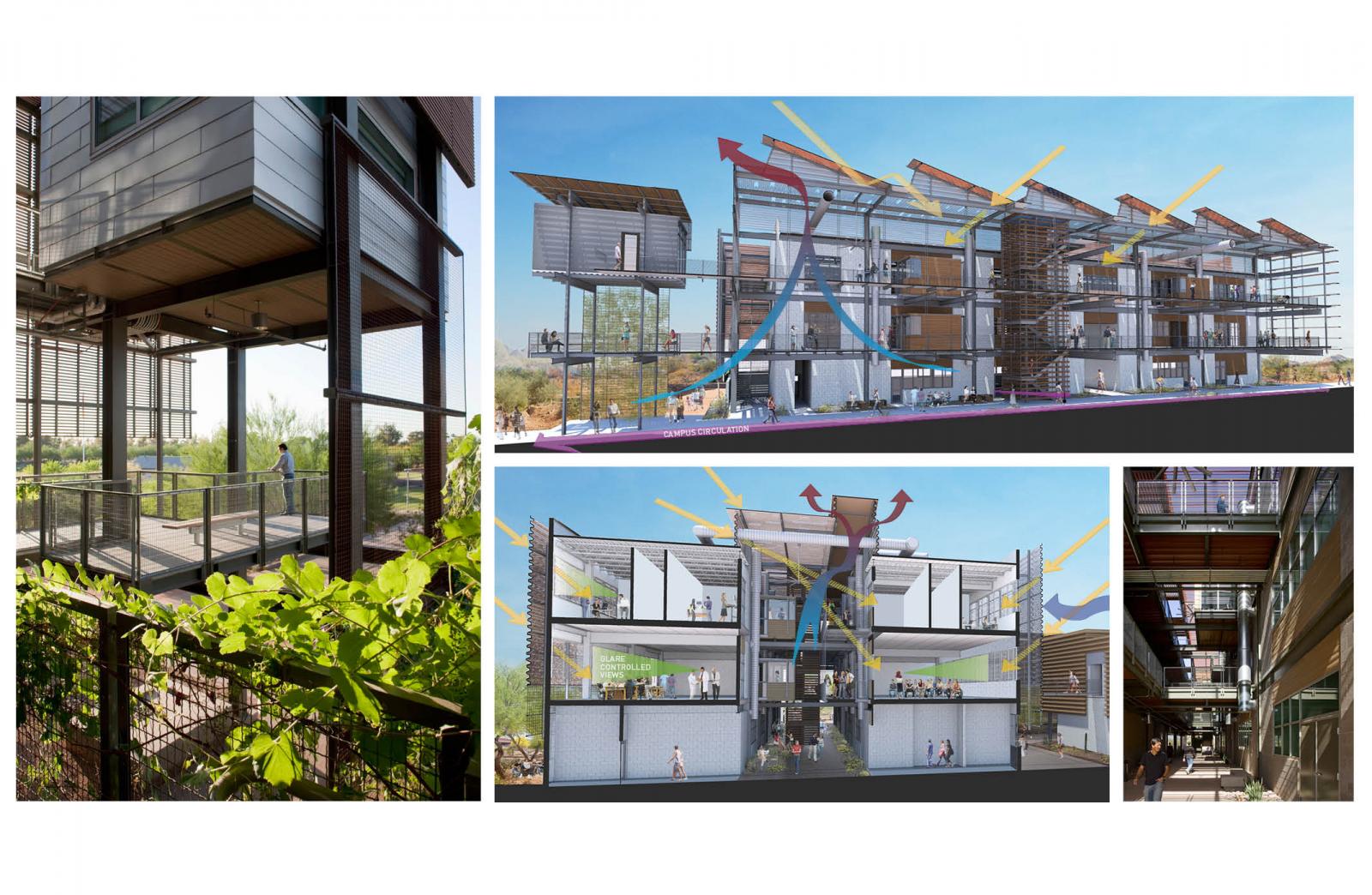 Awards
American Society of Landscape Architects Honor Award
AIA Committee of Architecture for Education Award
Architect Magazine Design Award
Publications
2012 - Architecture Leaders Today (Nov/Dec)
2009 - GreenSource (Nov/Dec)
Project Size
Conditioned: 245,000 sq. ft.
In collaboration with: RSP Architects
Landscape Architect: Ten Eyck Landscape Architects
Photography: Bill Timmerman