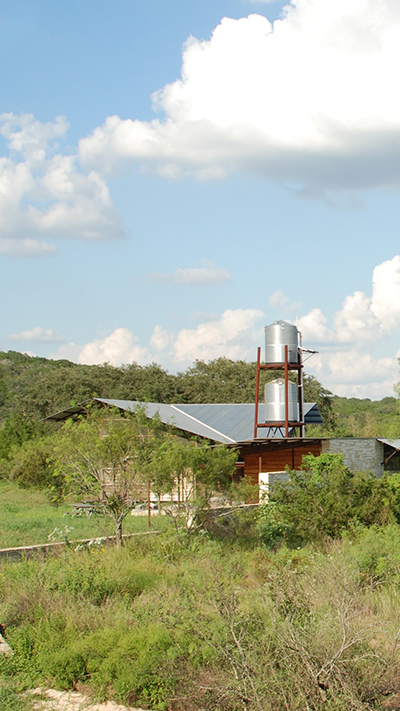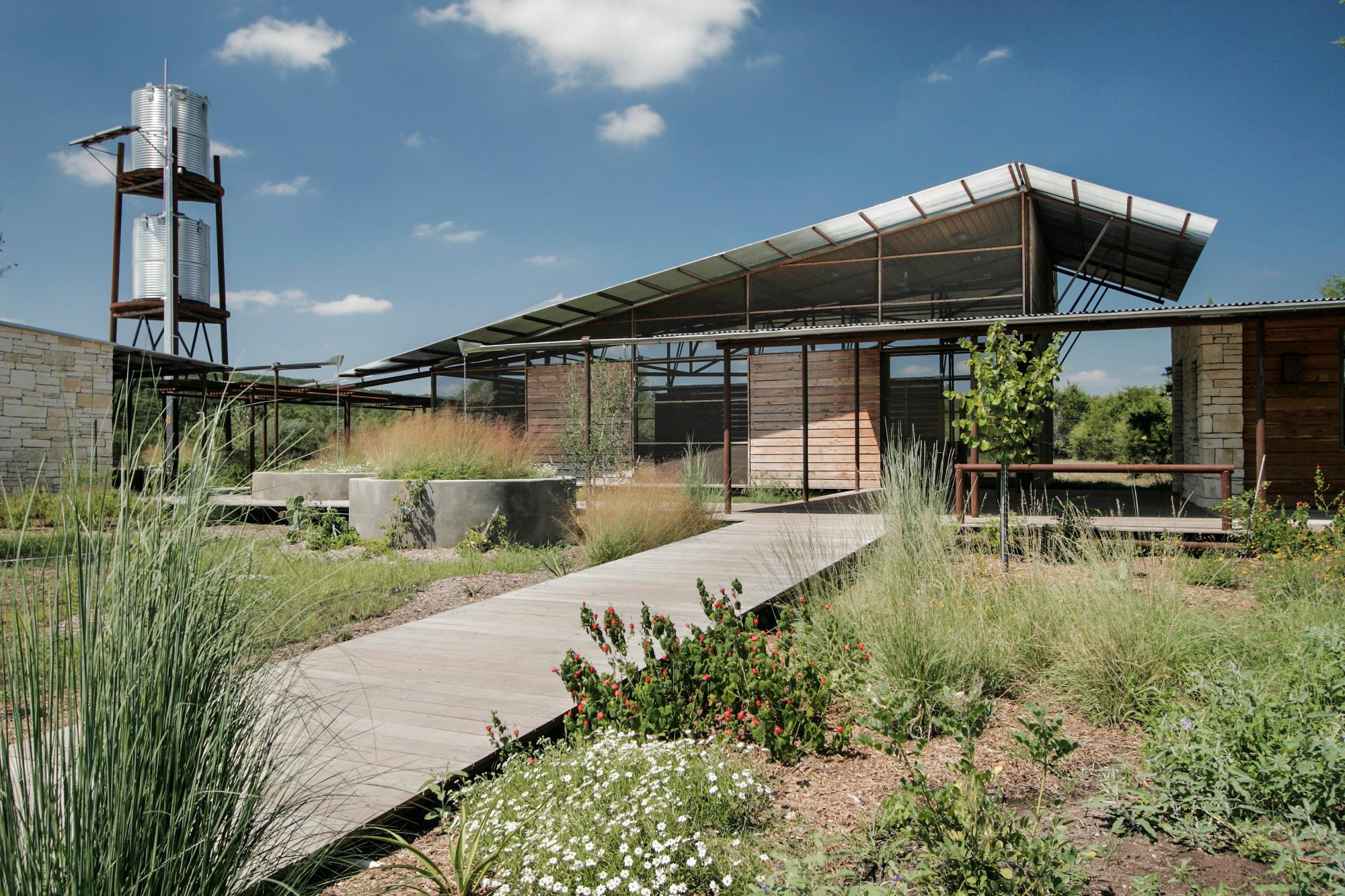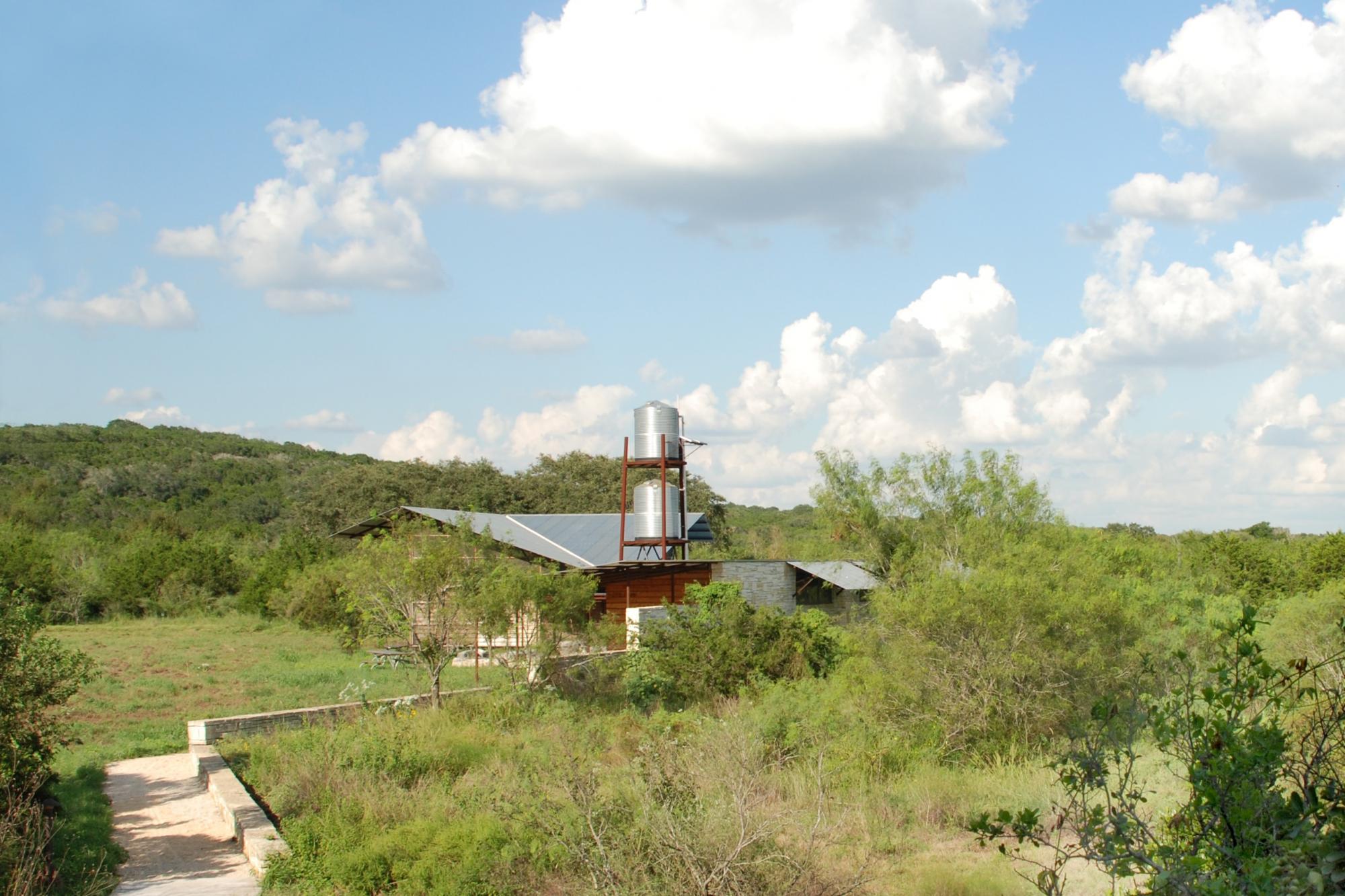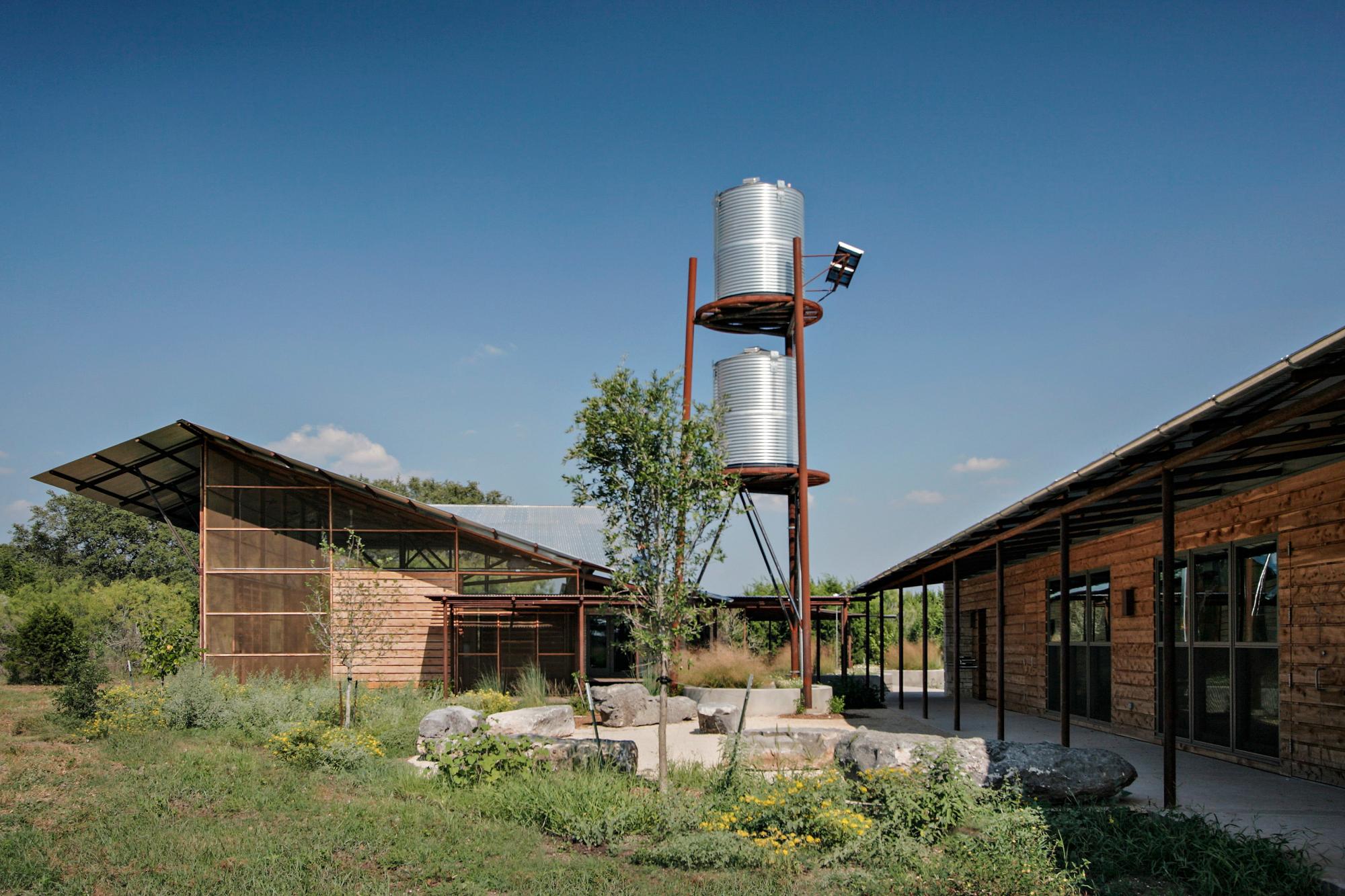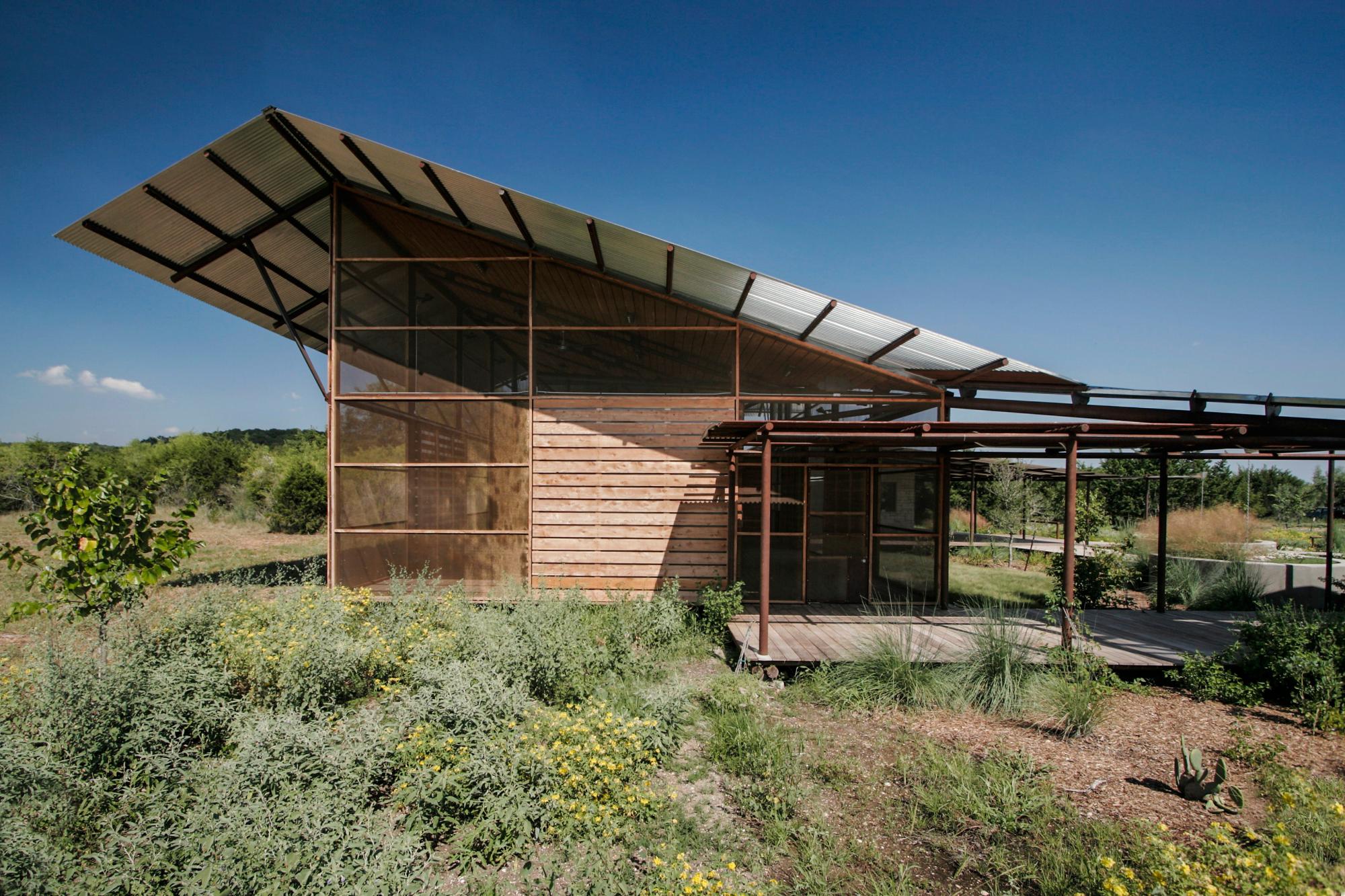 Government Canyon Visitor Center
The Government Canyon Visitor Center floats in a field of native grasses and oaks at the mouth of the canyon, forming a gateway to the 8,600-acre Government Canyon State Natural Area. Located in the Edwards Aquifer recharge zone, the building demonstrates sustainable water use practices by conserving water, collecting rainwater, minimizing run-off and contaminants, and reducing ground water use. The canyon's rich ranching history is expressed in the simple exposed steel pipe structure. The program included an exhibit hall, Texas State Park store, classrooms, offices, screened pavilion, amphitheatre, and trails. 
The building opens up and shades itself and fits into the landscape in an unaggressive way. There is also something really familiar and comfortable about it. The composition is very carefully controlled, from the site plan to details.
Editor in Chief, Metropolis Magazine
Government_Canyon02b.jpg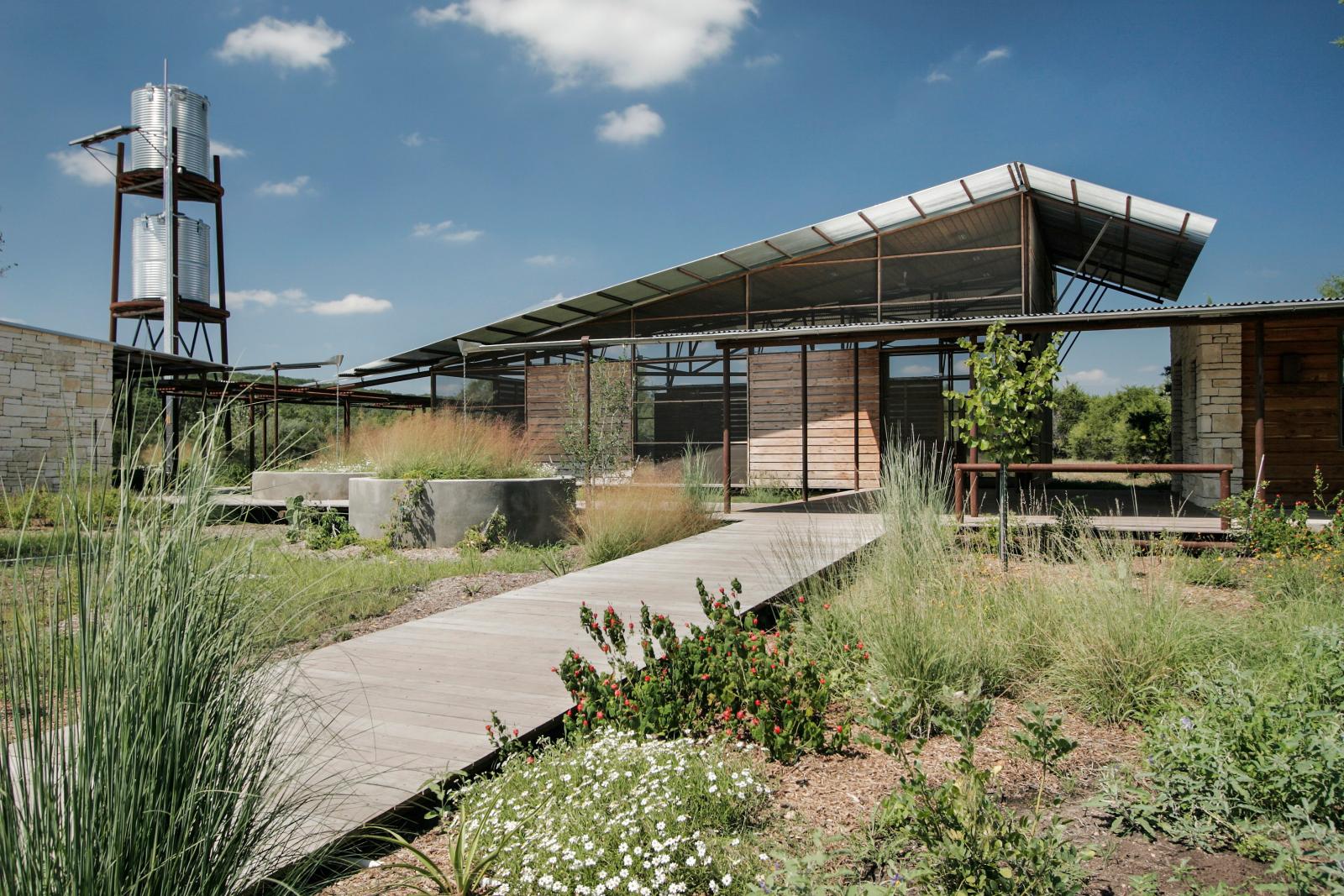 99021_N42_board.jpg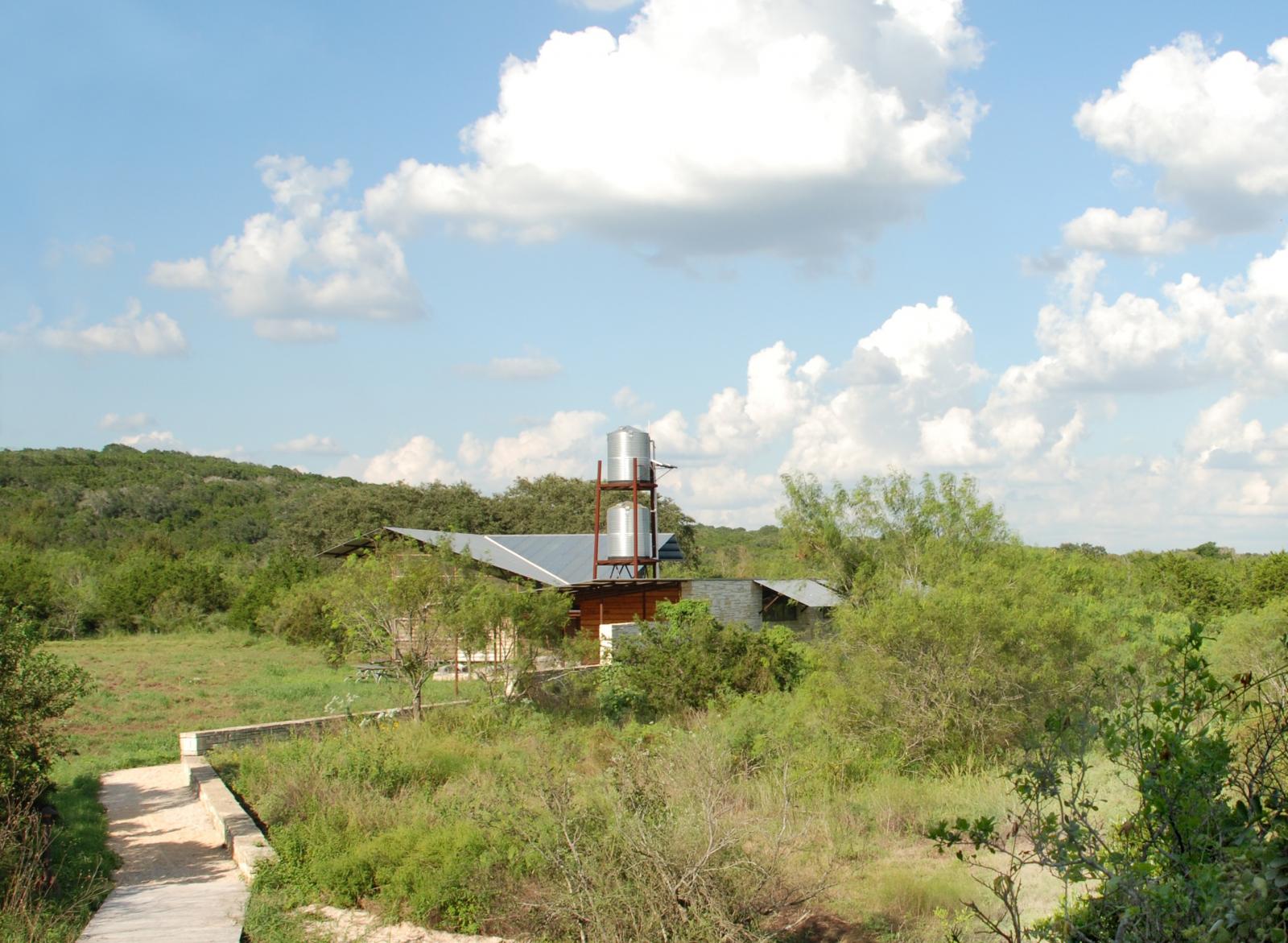 vertical.jpg
Government_Canyon09b.jpg
Government_Canyon07b.jpg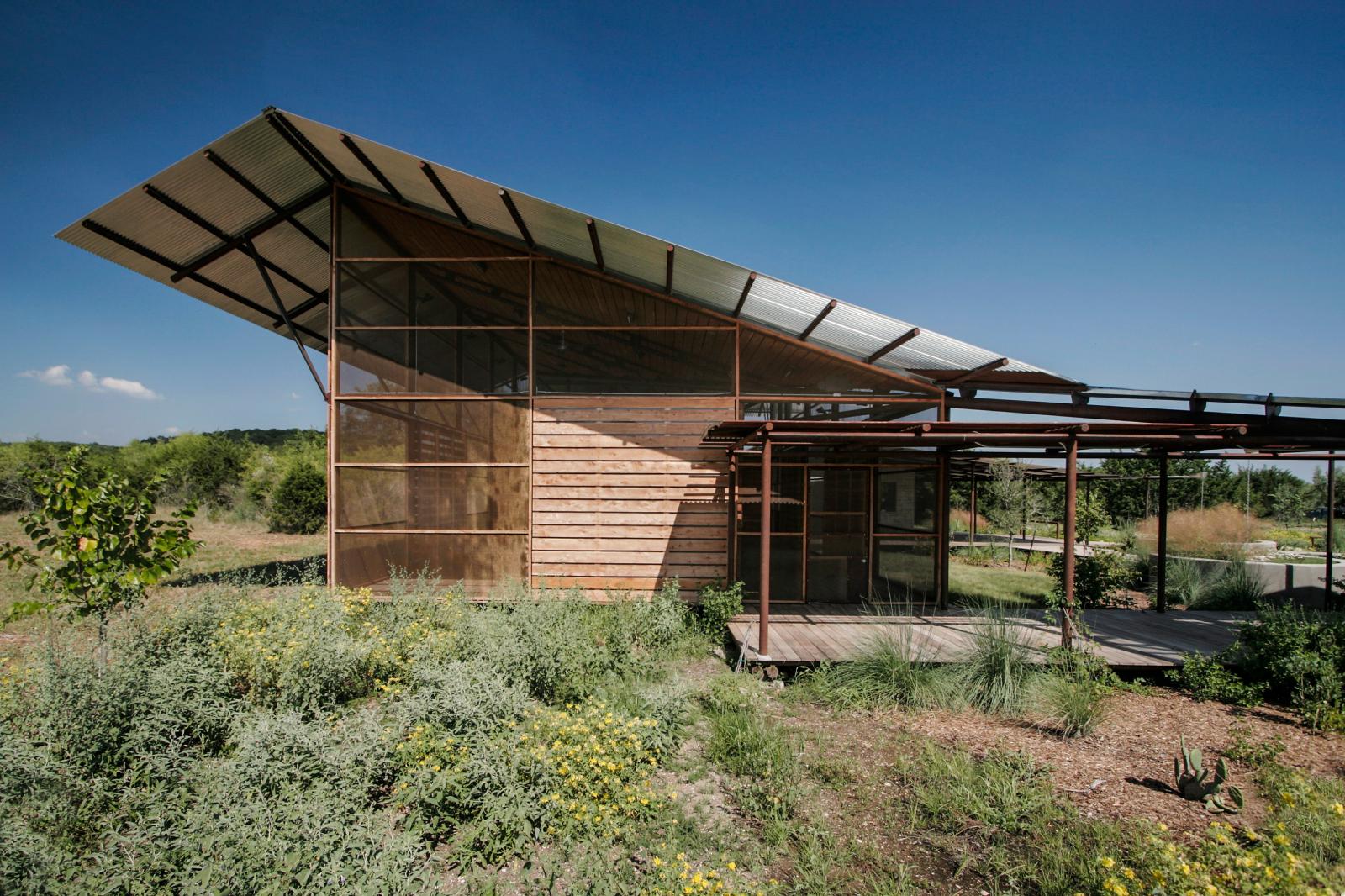 Awards
AIA San Antonio Design Award
American Institute of Steel Construction Design Award
Texas Society of Architects Design Award
Publications
2009 - Texas Highways Magazine (May)
2008 - Essay Magazine (Oct)
2008 - GreenSource Magazine (Jan)
2007 - Architectural Record (Jul)
2006 - Texas Architect (Sep / Oct)
2005 - Texas Parks & Wildlife Magazine (Oct)
Photography: Chris Cooper
government canyon.jpg