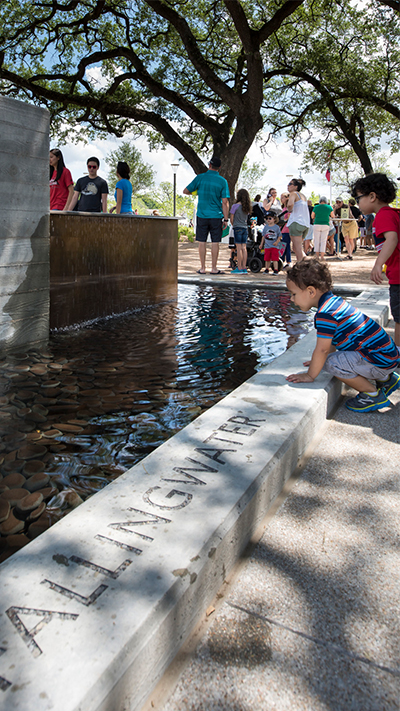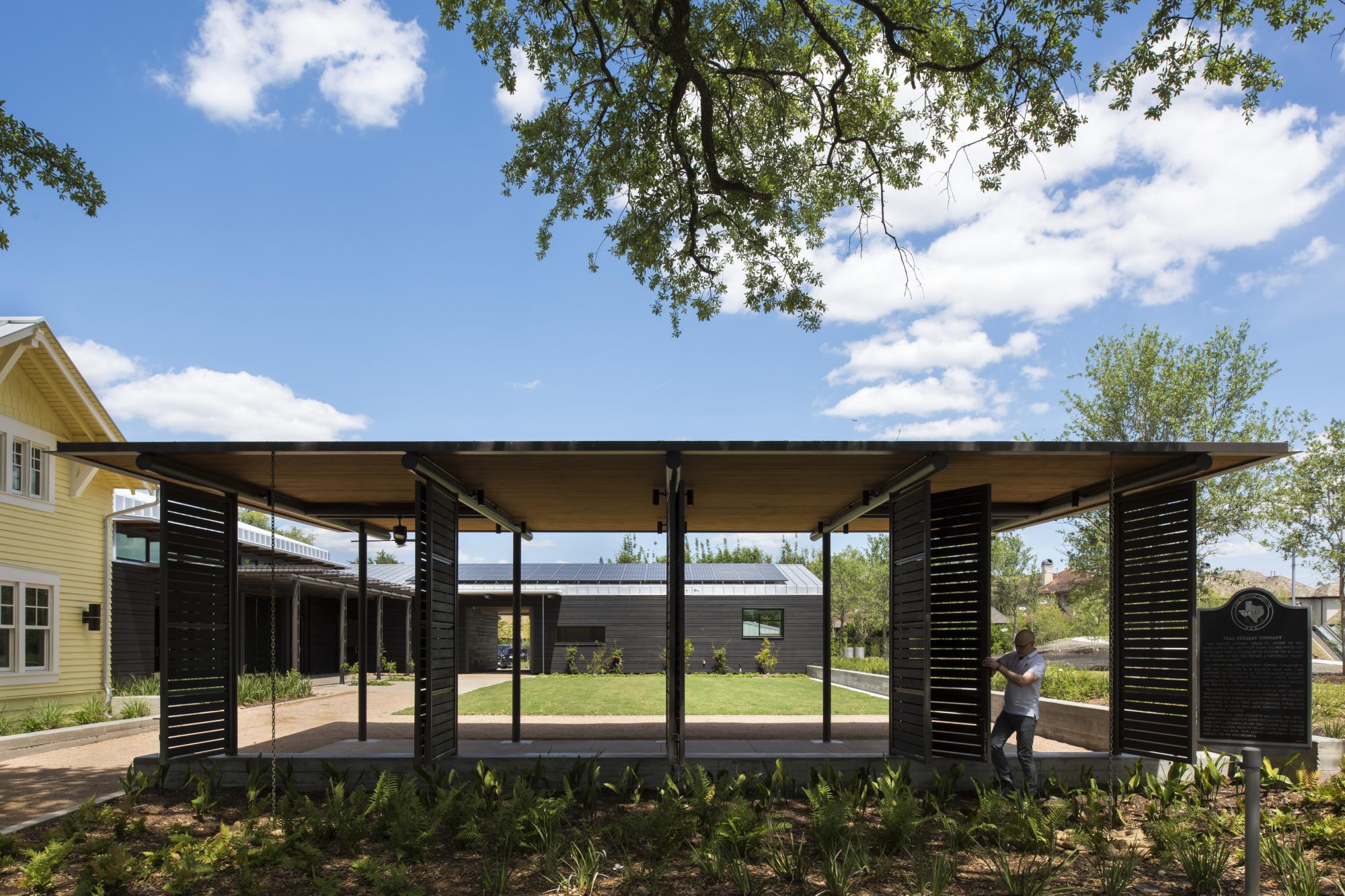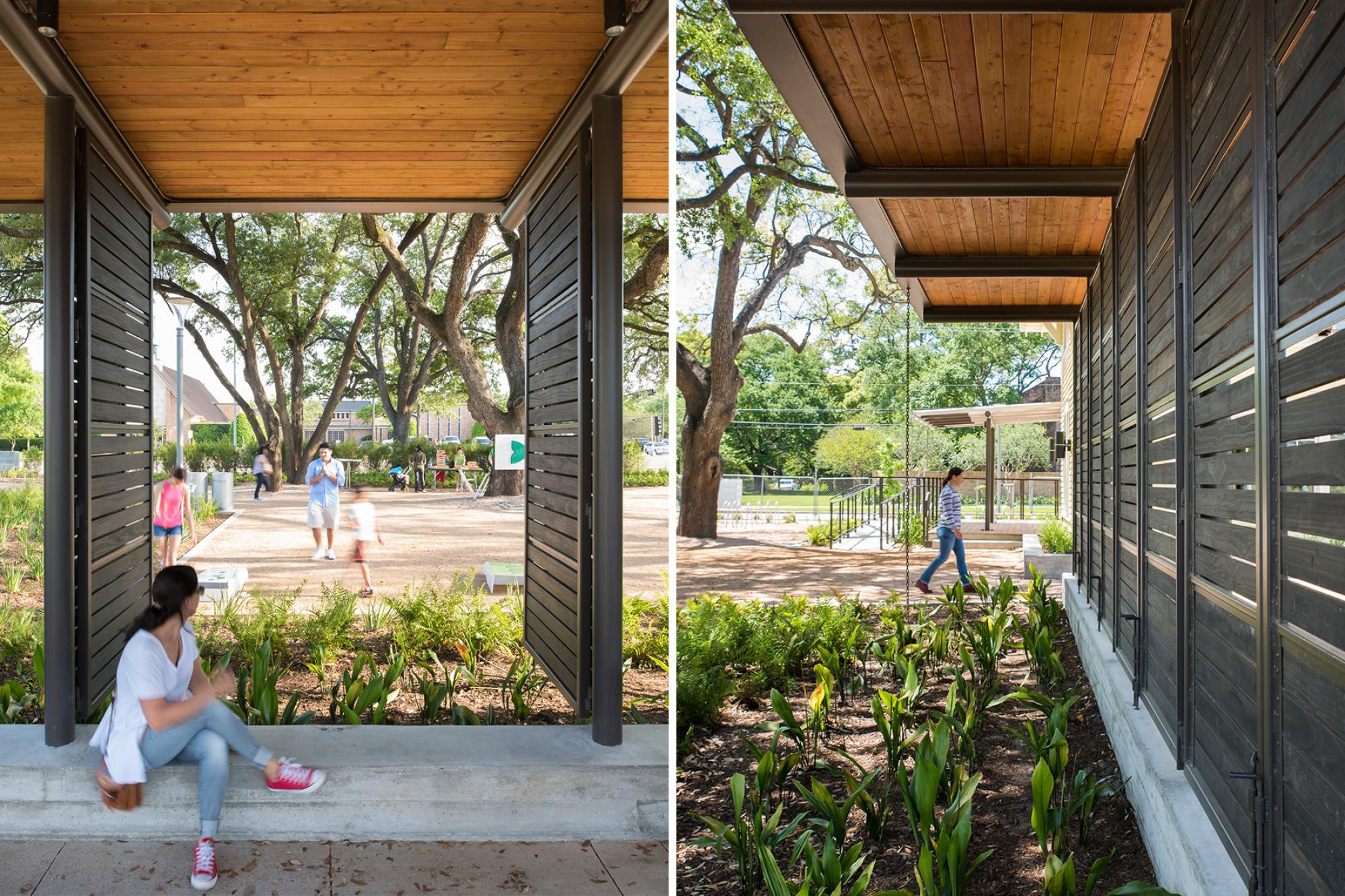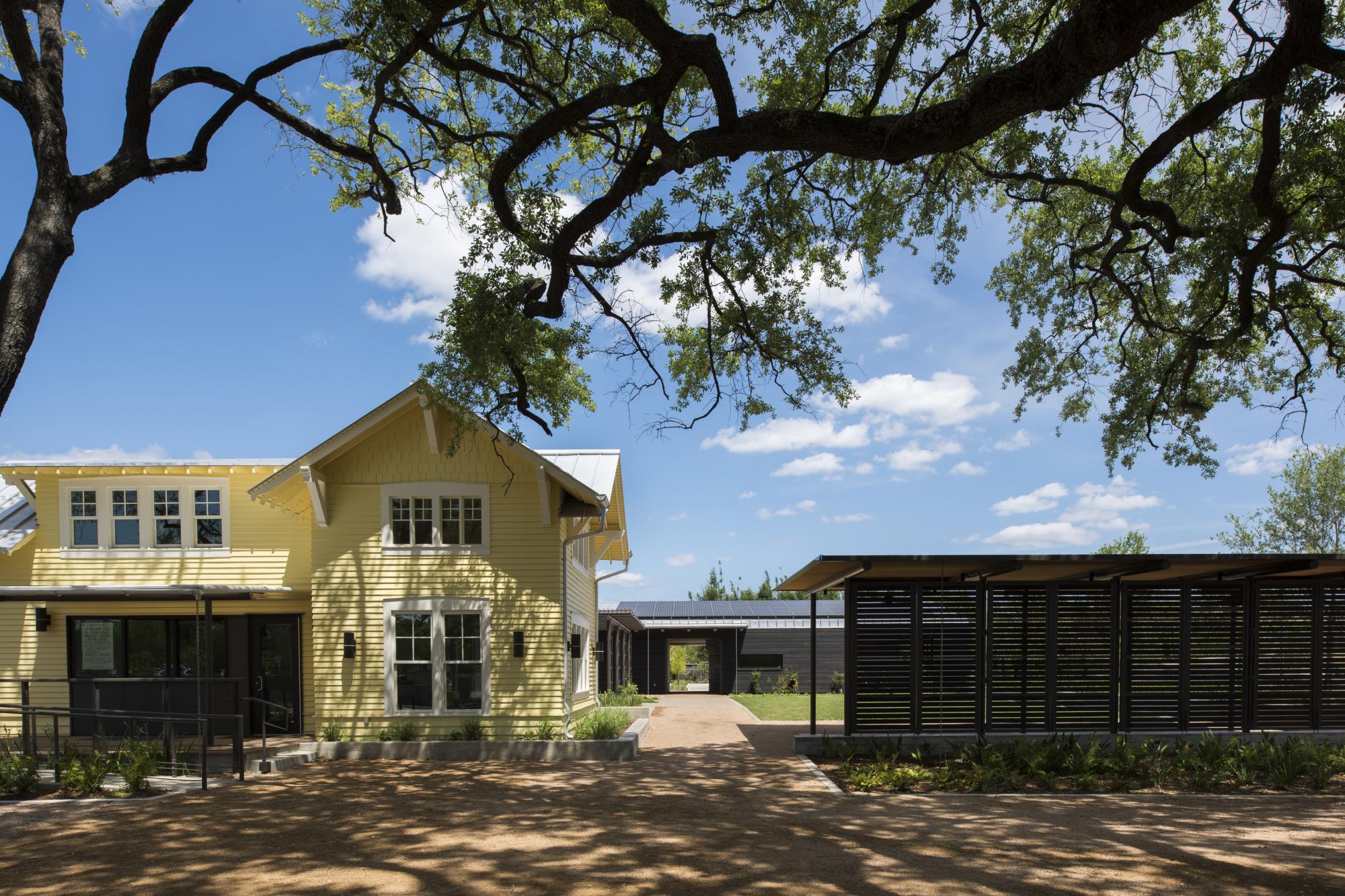 Evelyn's Park Conservancy
The architecture of Evelyn's Park strives to forge a link between its prominent urban location, adjacent residential neighborhood, and surrounding park while respecting the history of this significant site. The spirit of the original Teas Nursery little yellow house is retained and re-purposed into a café that anchors the Southwest entrance of the park. The café, event building, and park offices define the Western edge of the park and together frame an intimate outdoor room for community gatherings and events. Shade trellises and wood rain-screen siding used to clad the building become an armature for plants and vines, and together will create a lush backdrop for park, merging the buildings with the surrounding landscape.
To reinforce the park's natural elements, artfully crafted and beautiful yet functional features accent the park's structures and integrate authentic character into the design. Lighting fixtures emulate tree branches, building siding and shade elements serve as armatures for plantings, and children's play areas incorporate original tree stumps and shade canopies from Texas Live Oaks. A 20 kW photo-voltaic array is currently installed with future plans for an additional 53 kW photo-voltaic array in the park. Together these arrays will supply the majority of the park's day to day power requirements.
13001_N22_board.jpg
2-VERTICAL.jpg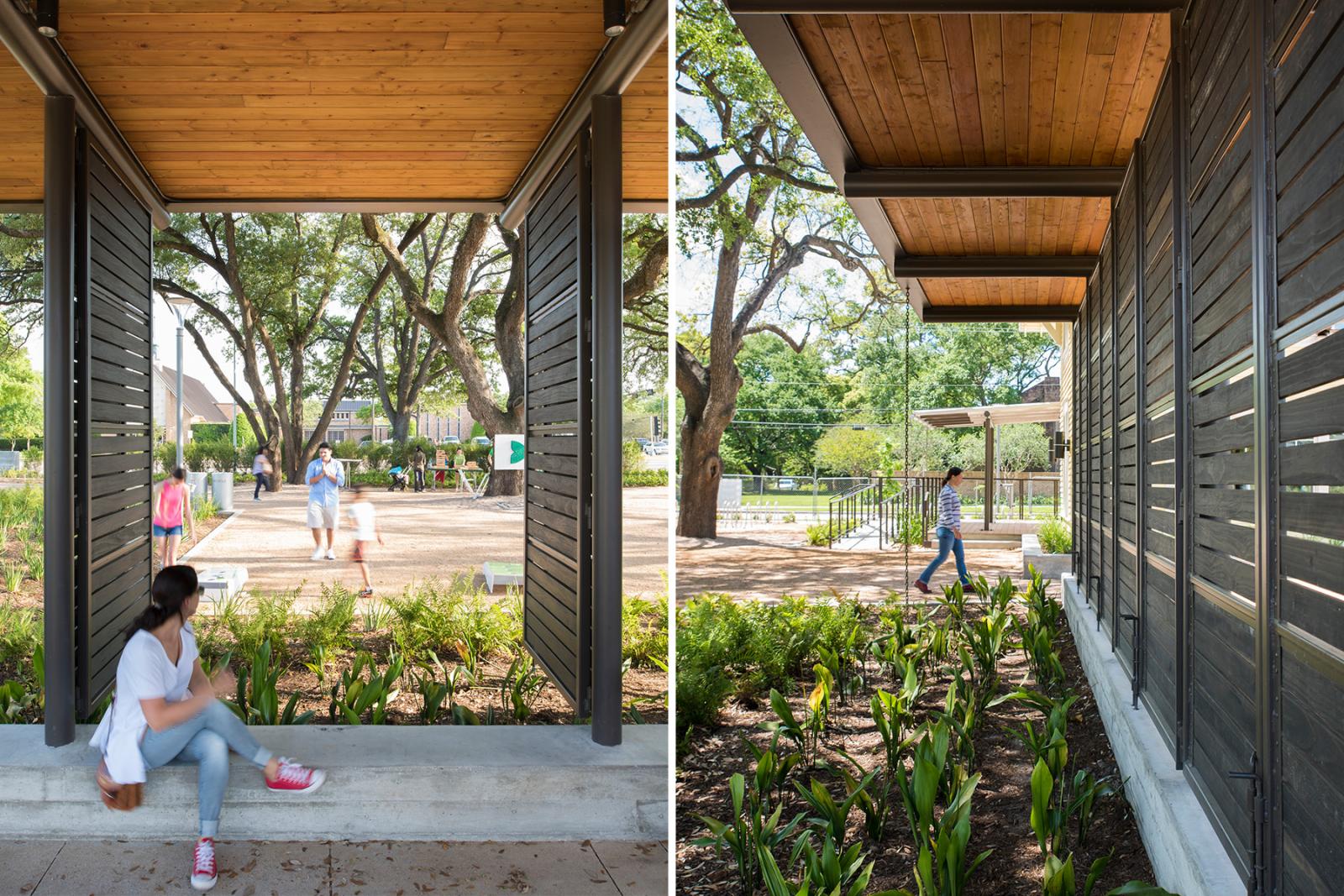 13001_N15_board.jpg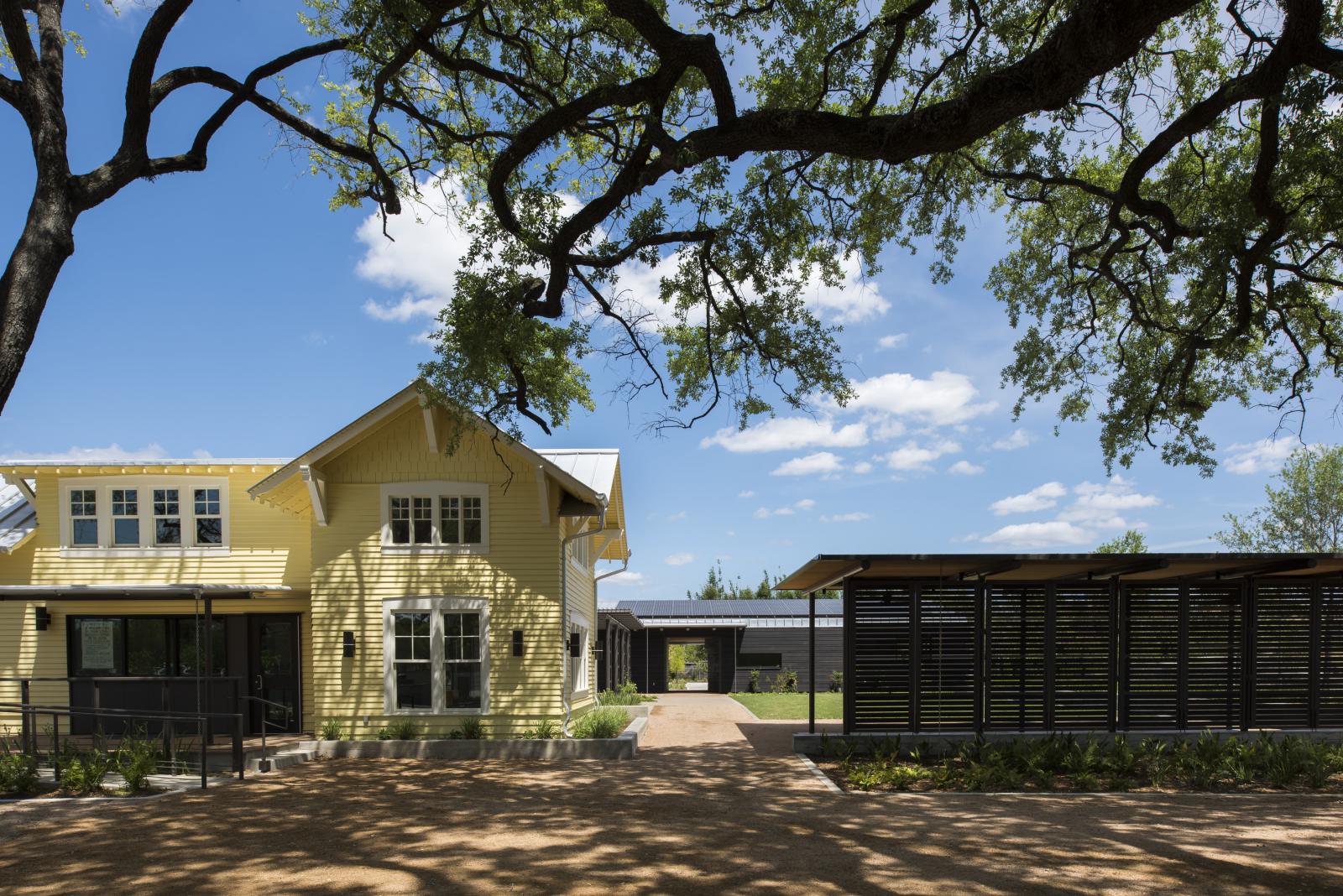 Publications
In Collaboration with: SWA
Photography: Louis Ayala