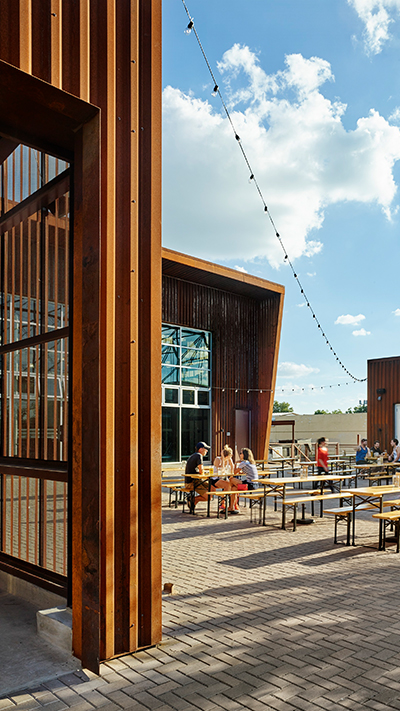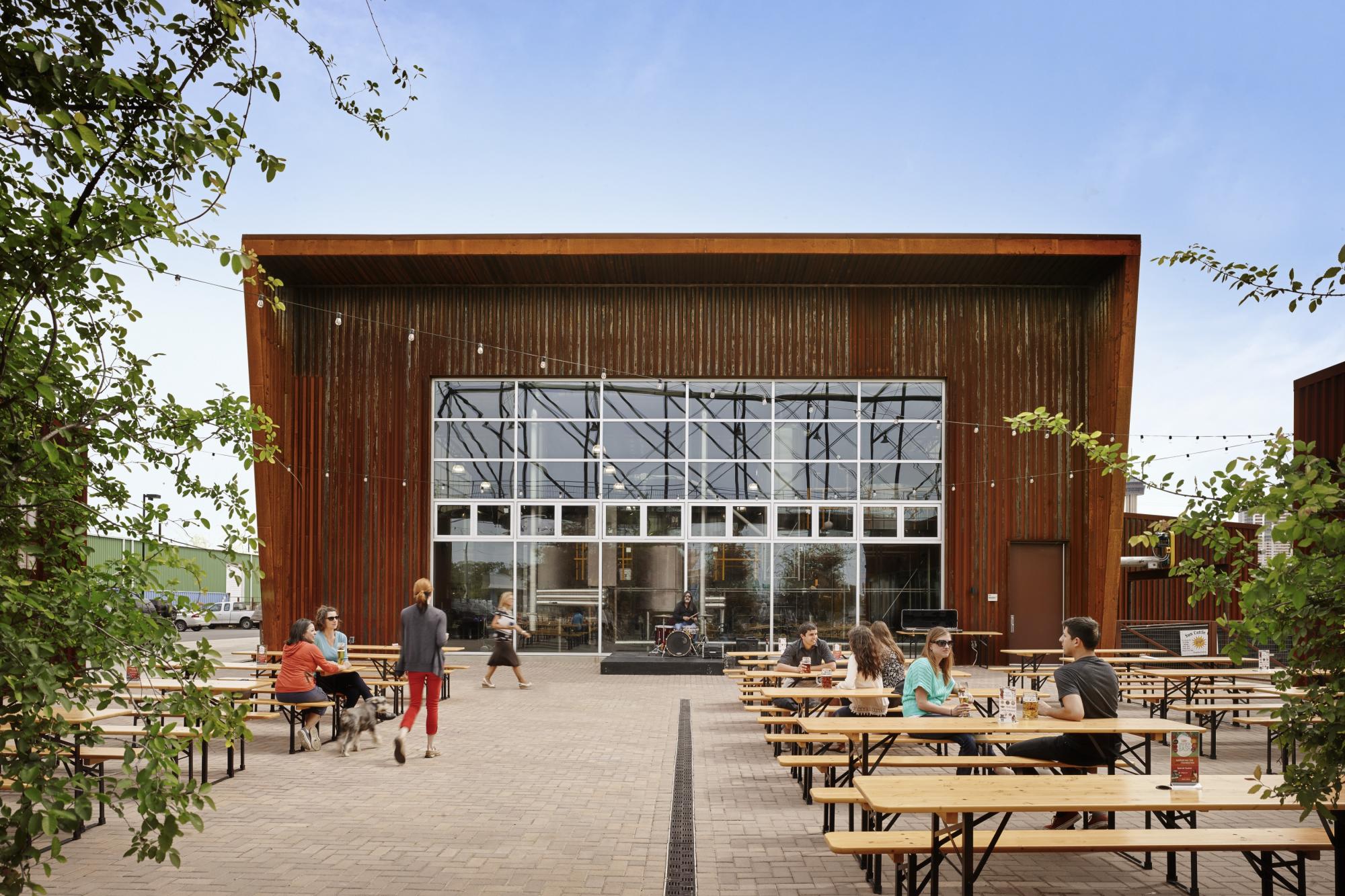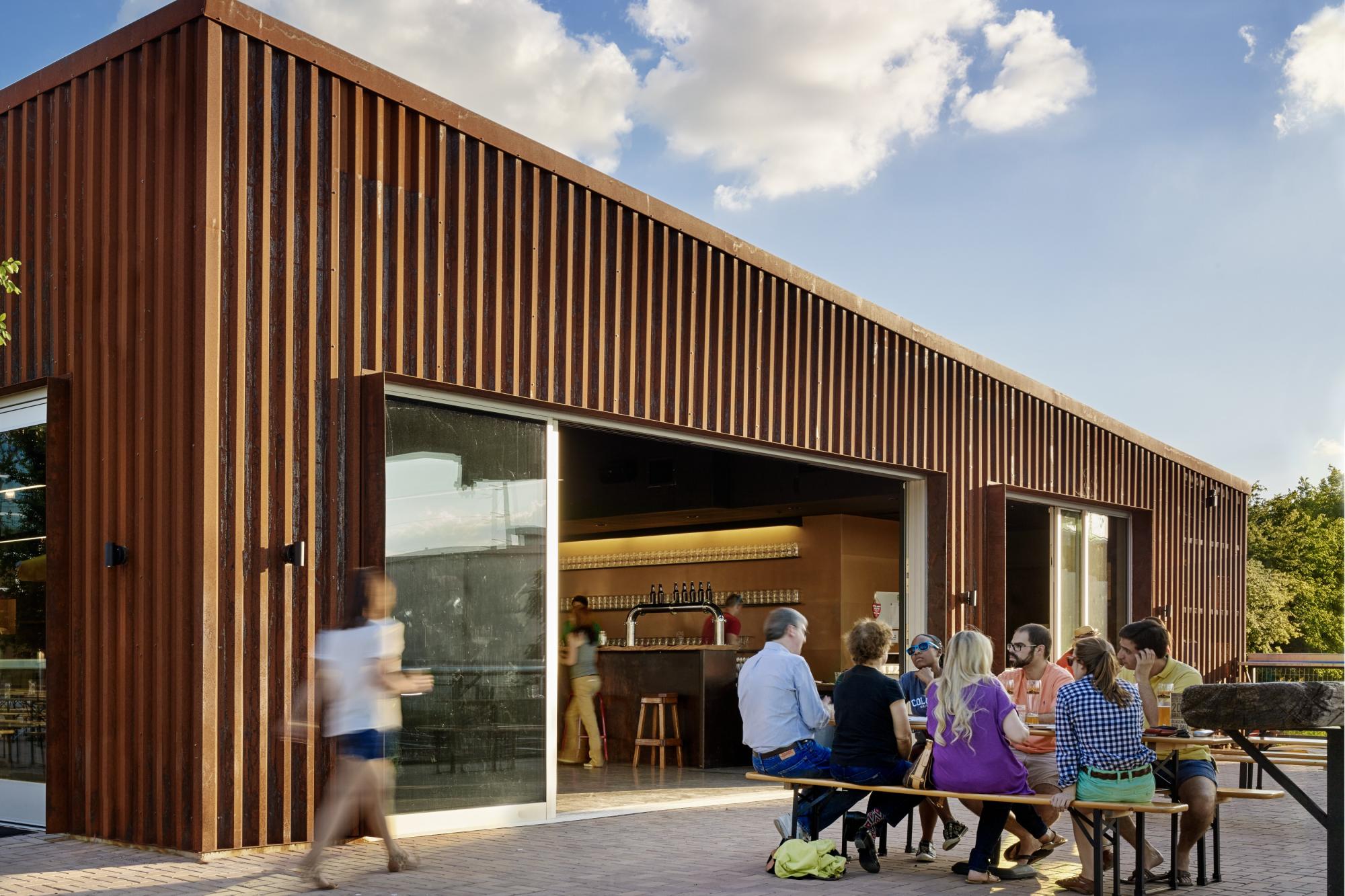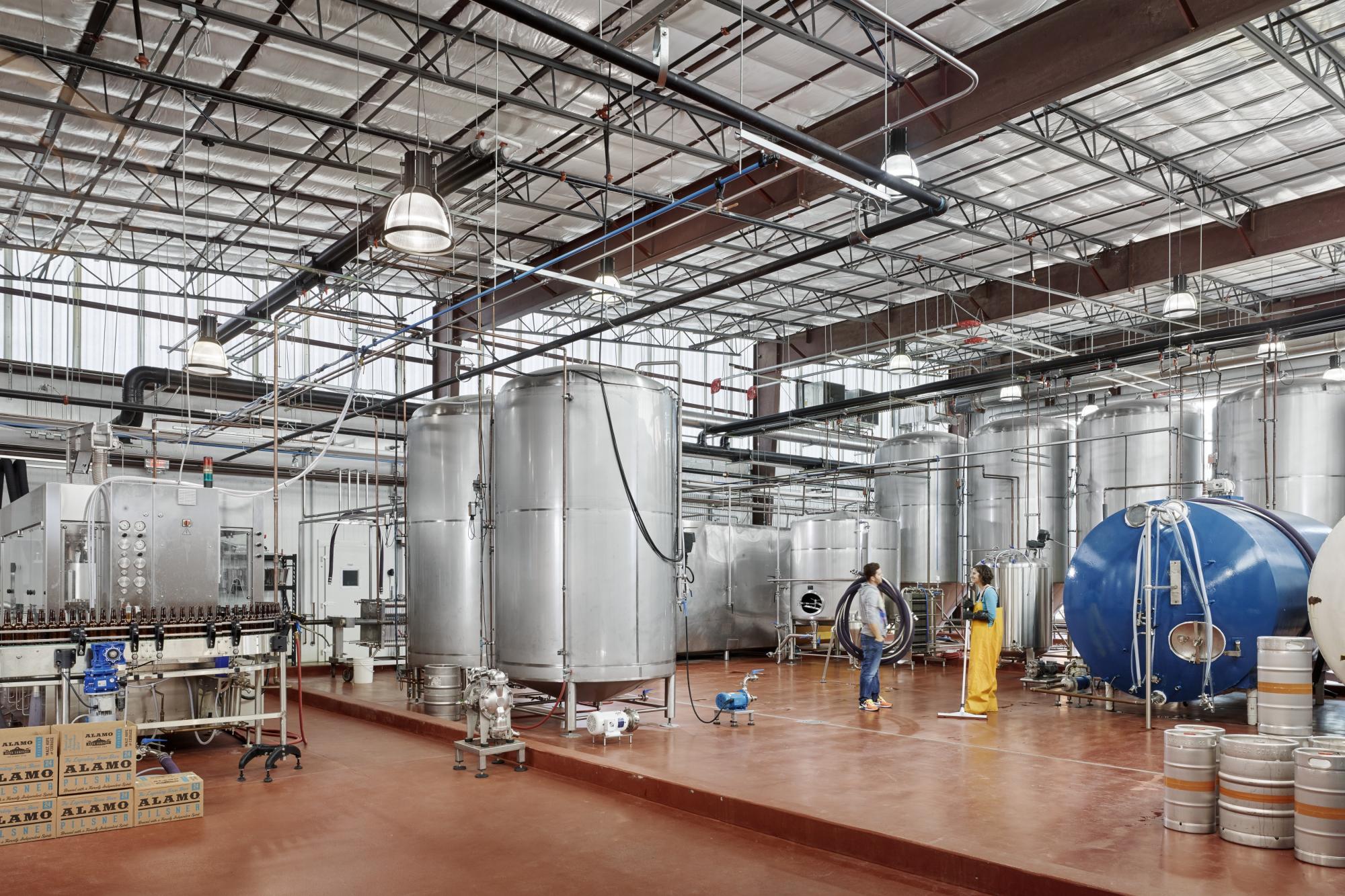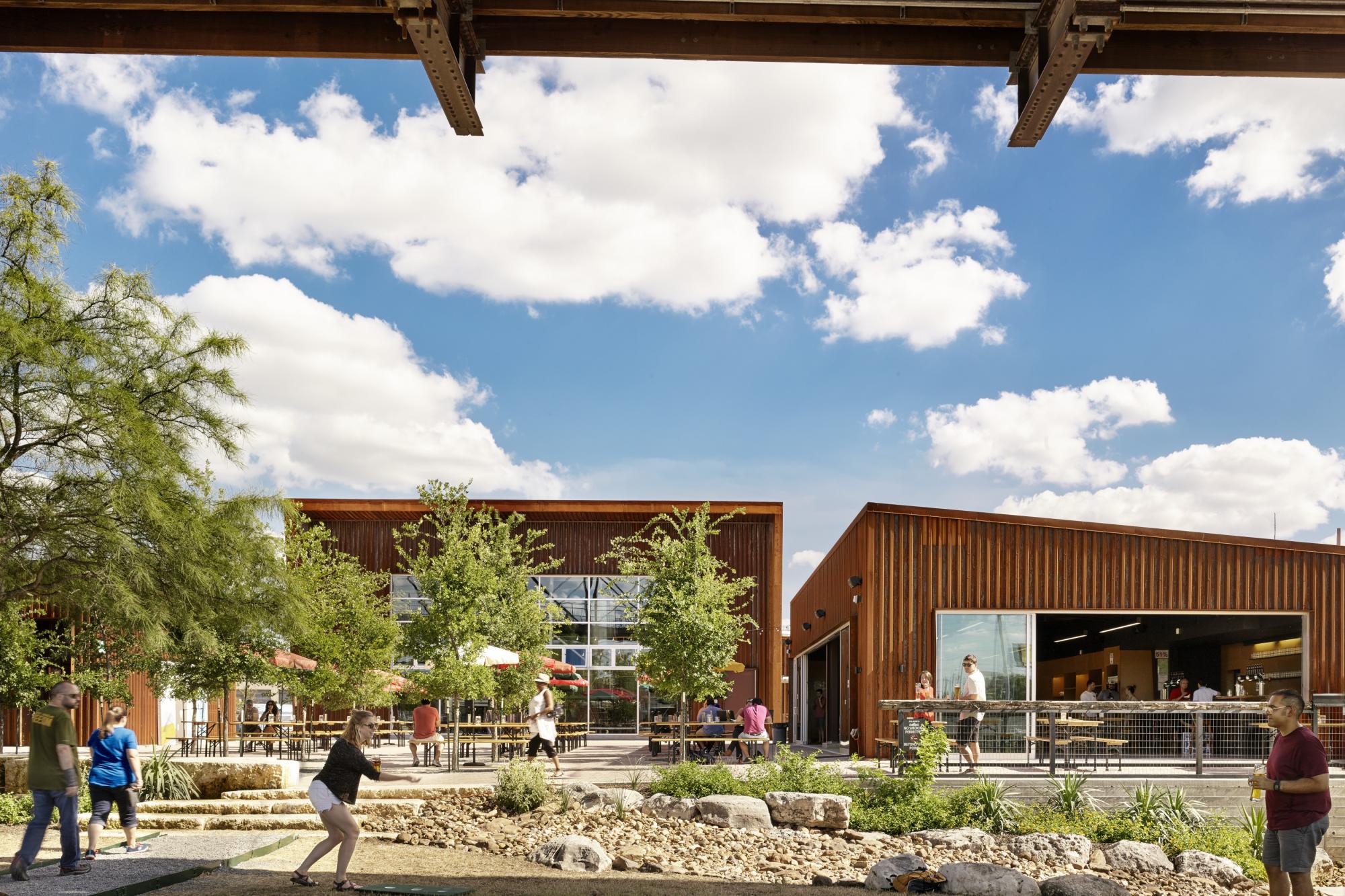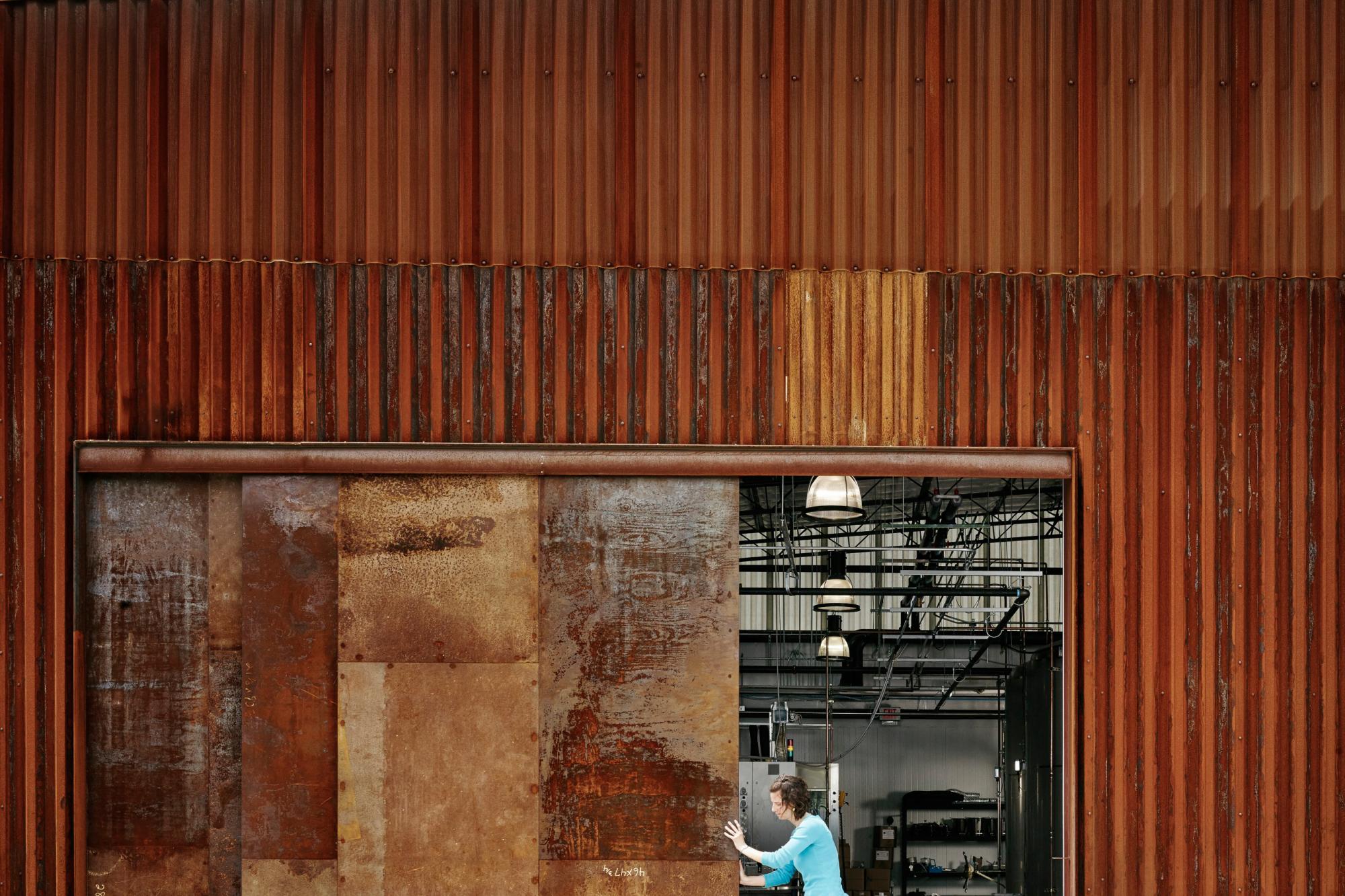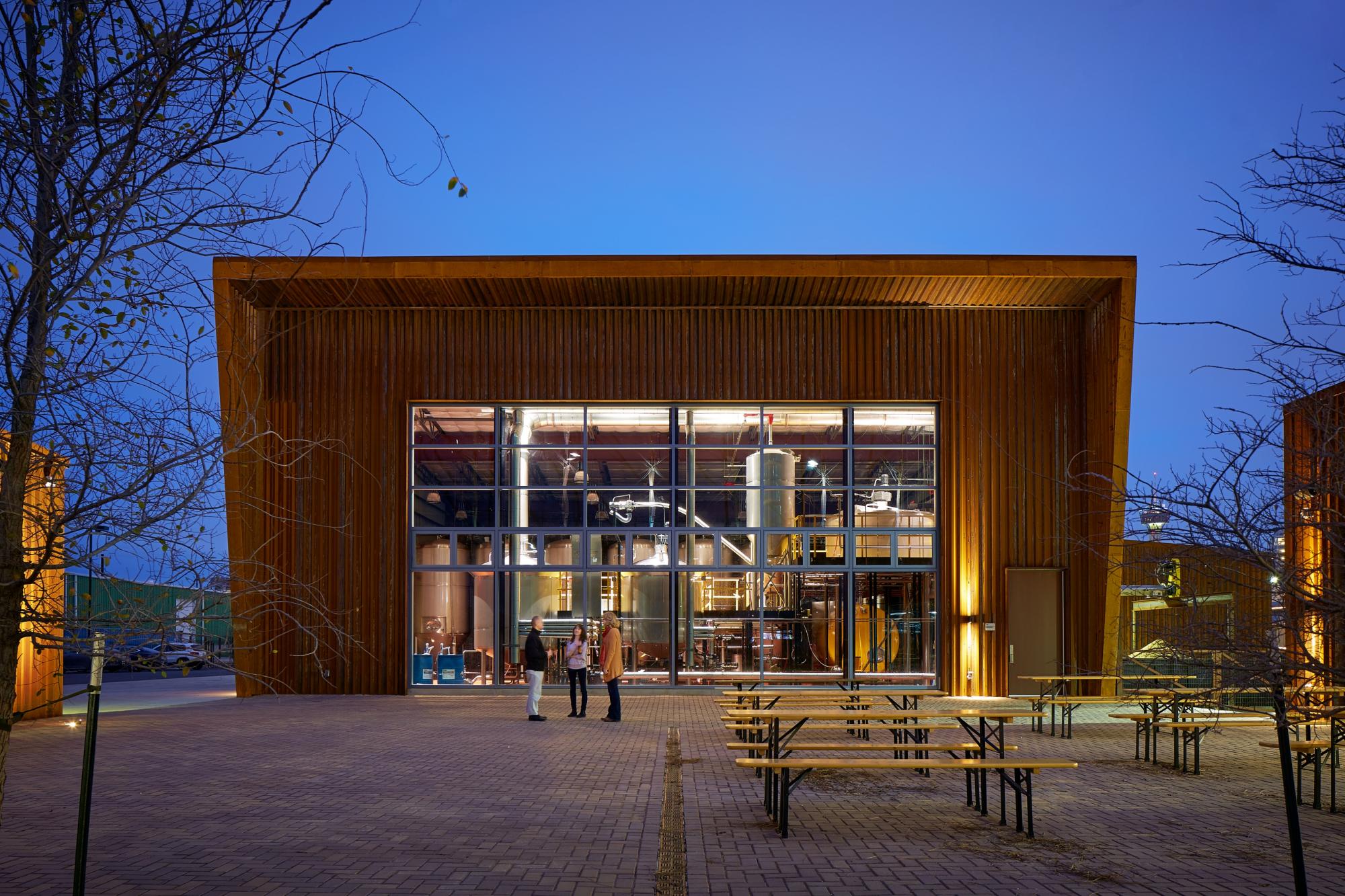 Alamo Beer Brewery
Adjacent to San Antonio's historic Hays Street Pedestrian Bridge and parallel to the city's main rail line, Alamo Beer Brewery is positioned as a gateway to the Dignowity neighborhood and as a catalyst of urban revitalization.
The three-building complex is crafted from economical pre-engineered metal systems and organized around a central gathering space, connecting the brewery operations, administrative offices and beer hall. Custom elements include large perforated, corrugated and light-transmitting panels. Steel reclaimed from a nearby historic manufacturing facility was used to fabricate the Brewery's iconic big barn doors. Appearing as an extension of the Hays Street Bridge, the Brewery's red rust-colored façade is consistent with the surrounding industrial buildings in the warehouse district.
Designed for high performance, the 18,000 square-foot Brewery production facility is the largest structure operating without air conditioning. The building tempers the interior space with barn door openings, intake louvers, exhaust fans and operable windows, reducing energy consumption dramatically, with an overall project energy use intensity (EUI) that is 77.4% lower than similar building types. The Brewery also has a 64 kW PV array which reduces heat transfer into the building and provides approximately 23% of the operation's power.
Photography: Casey Dunn & Dror Baldinger
One of the things that really captivated us was the urban relationship to the bridge and the fact that there was this urban courtyard made and we really appreciated the kind of place making that was going on here, as well as just a wonderful material strategy and some nice detailing.
Juror, AIA San Antonio Design Awards
11017_N13_board.jpg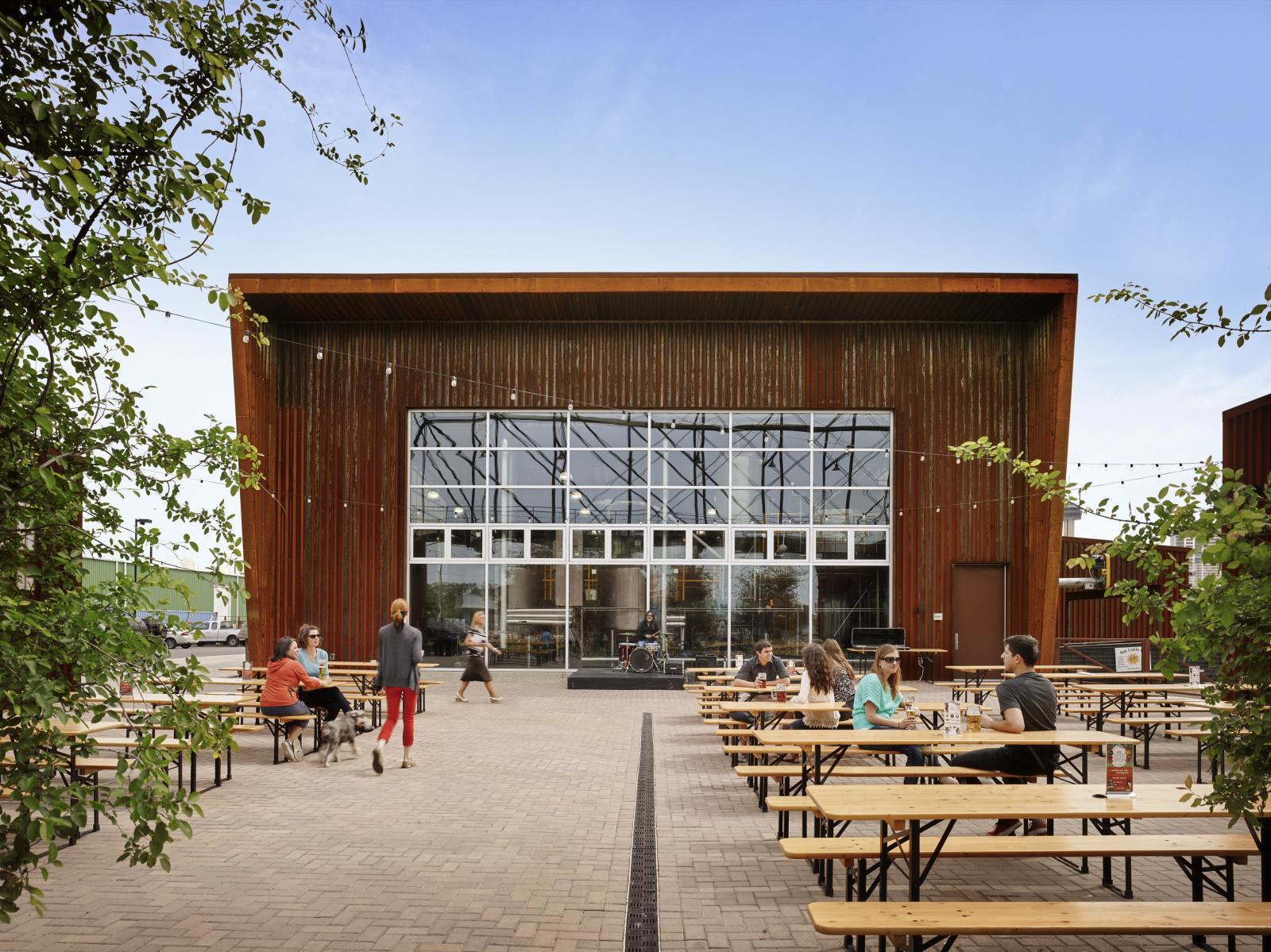 11017_N18_board.jpg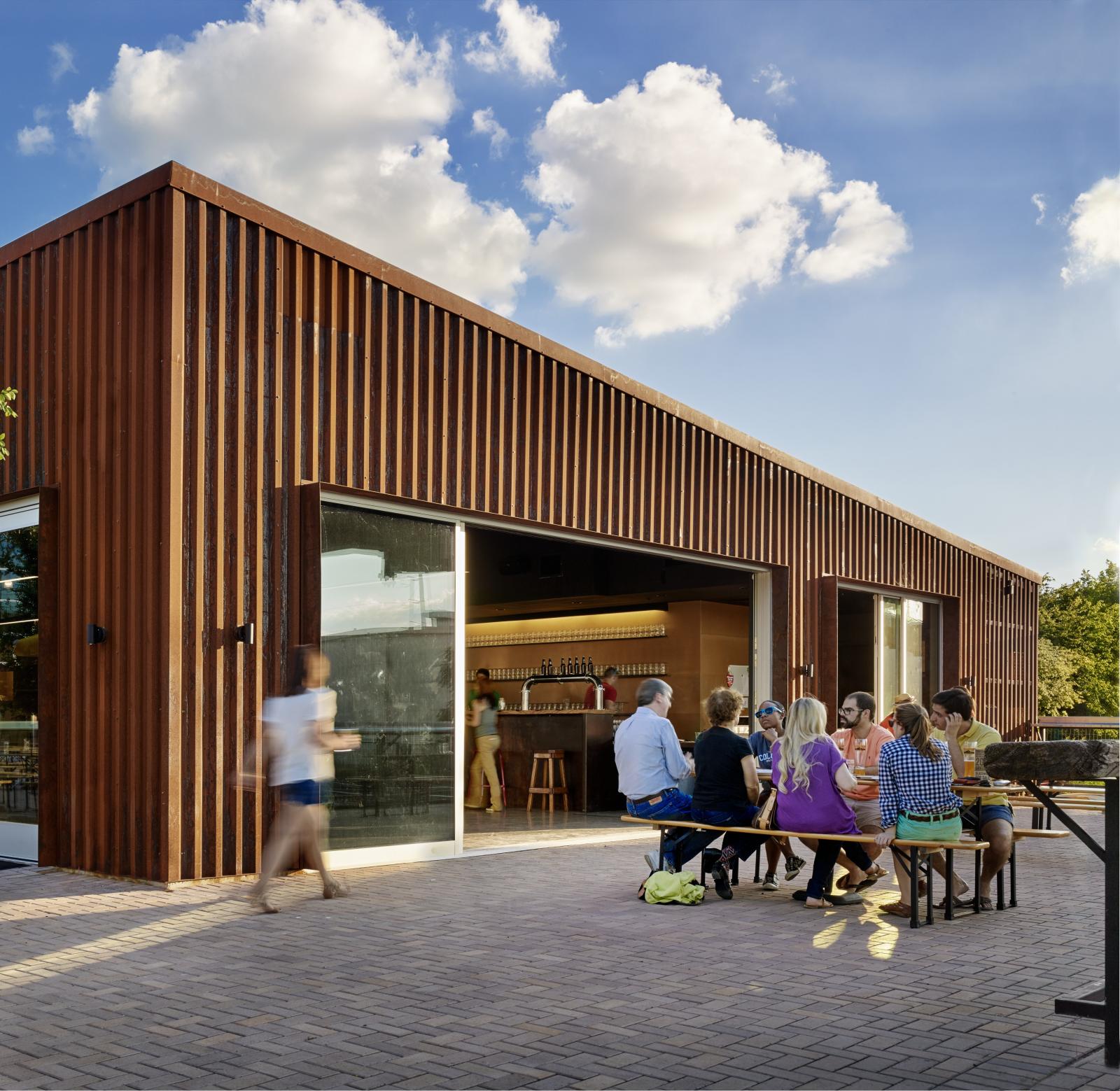 11017_N14_board.jpg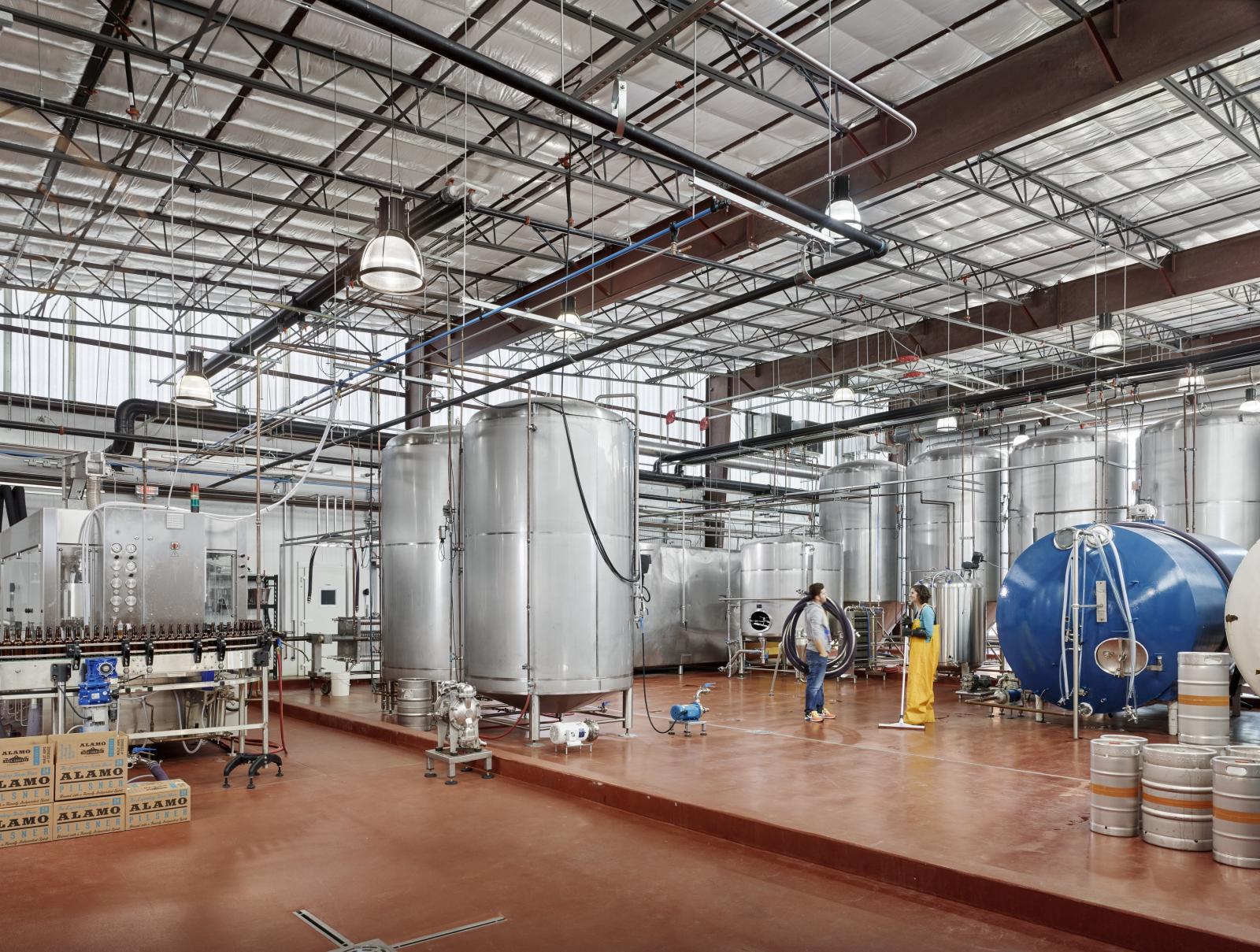 11017_N20_board.jpg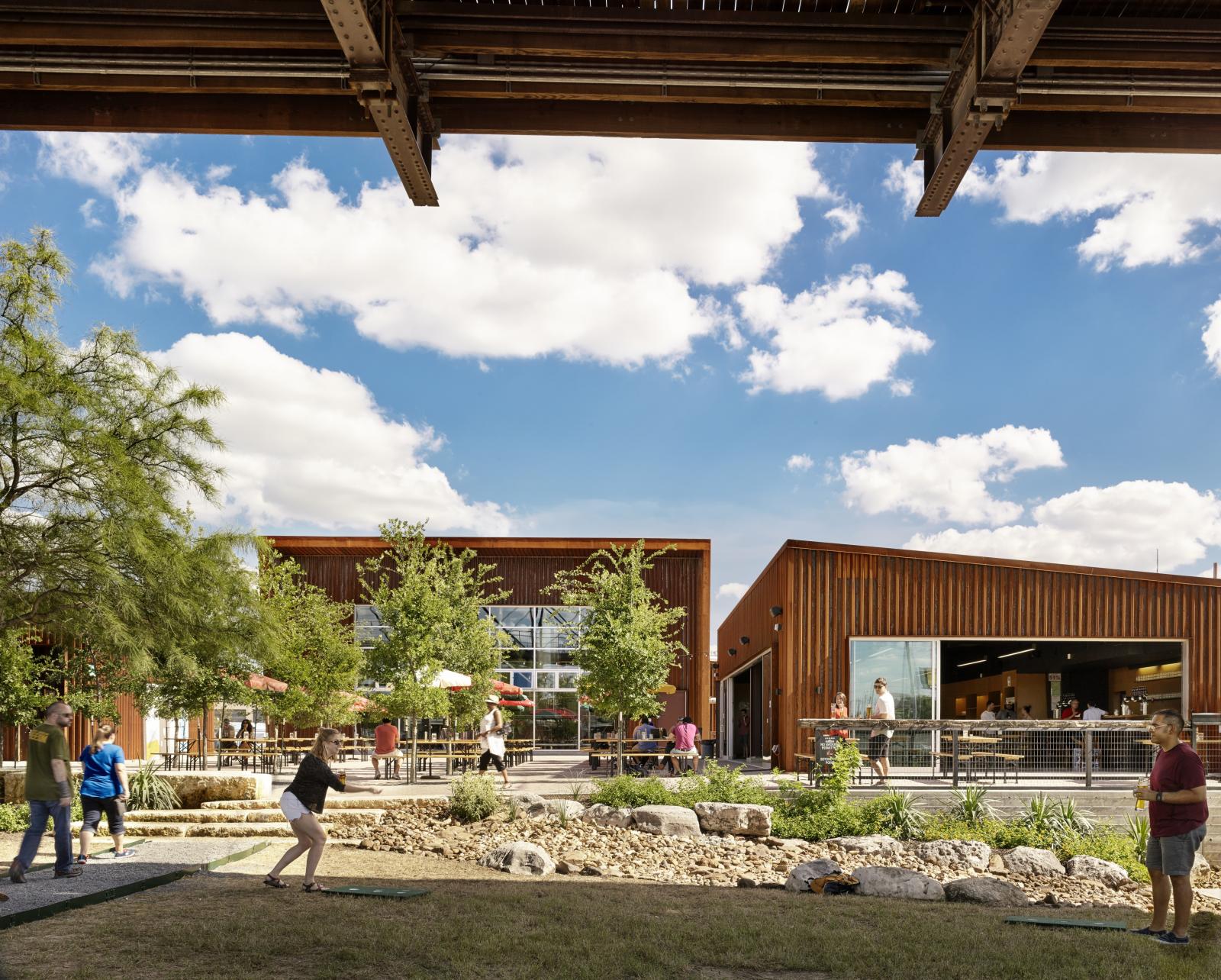 door-detail2.jpg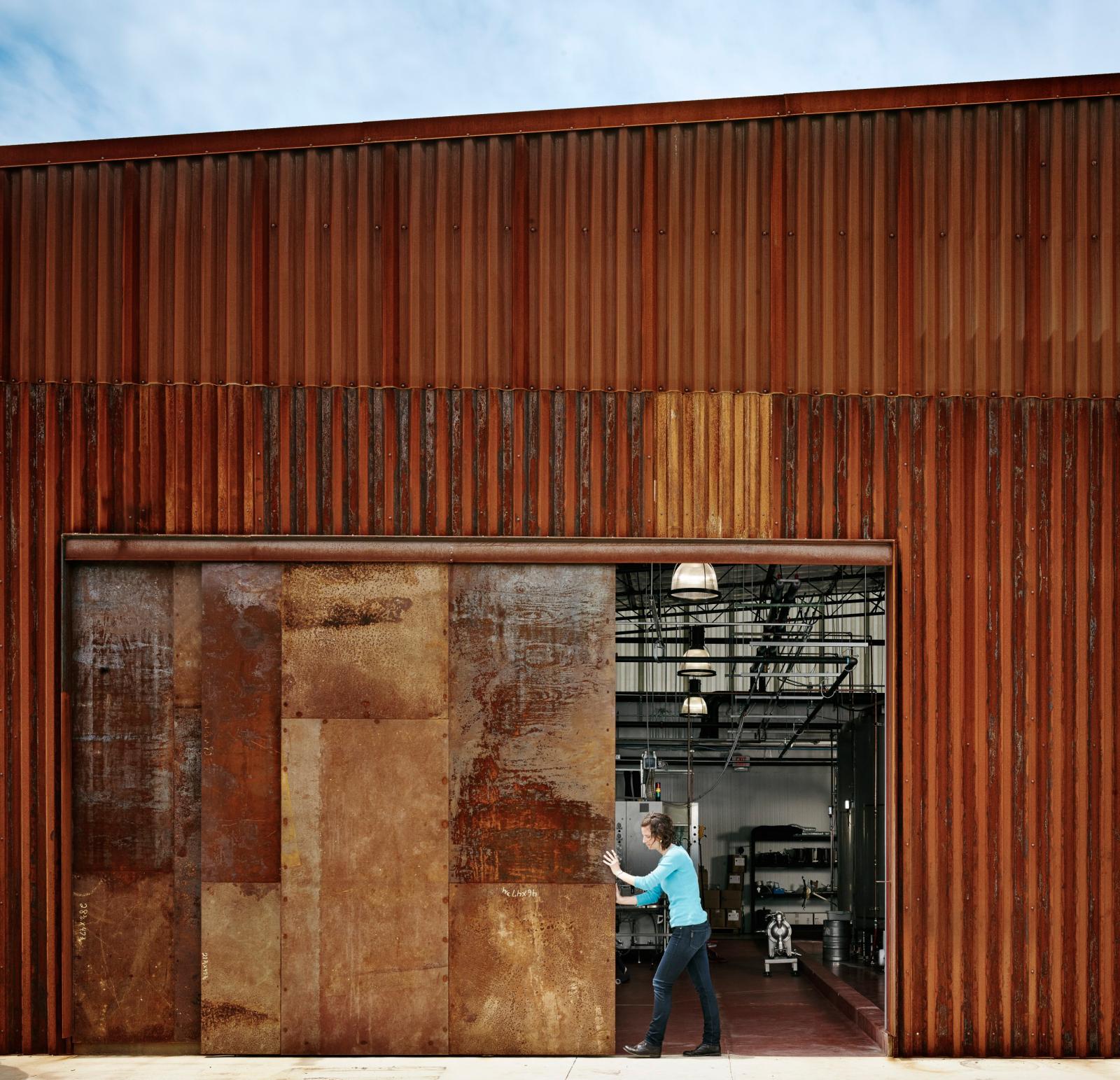 11017_N5_board.jpg
11017_N19_board.jpg
Awards
San Antonio AIA Design Award
Architizer A+ Architecture + Details: Metal\Honorable Mention
alamobeer.jpg