THE DOGRUN
a place to share ideas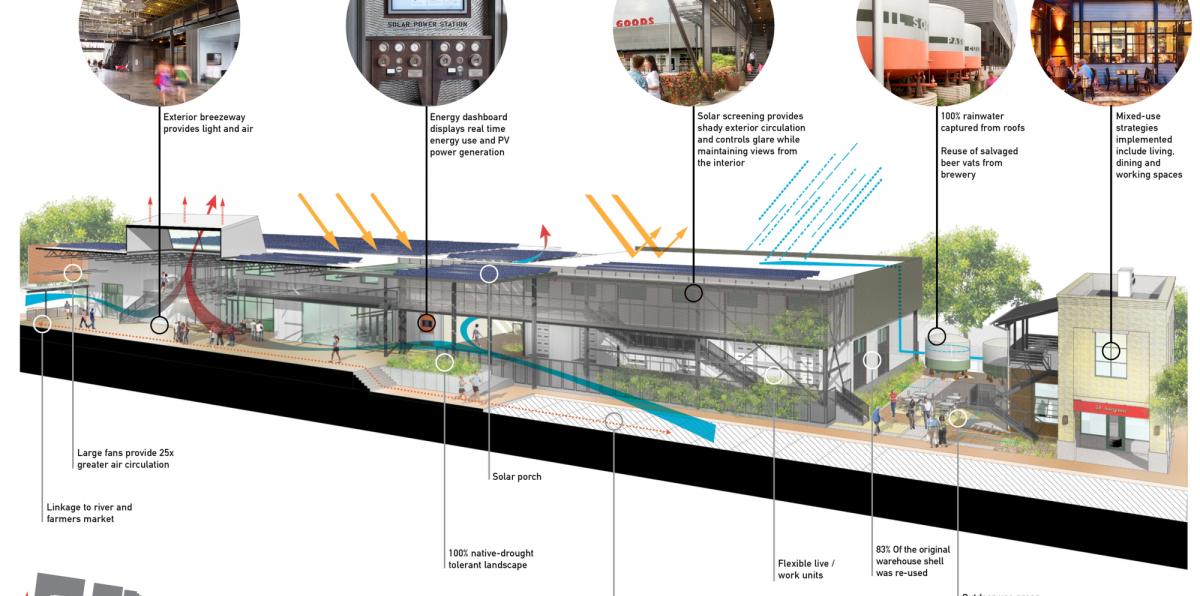 Posted by lewismcneel on 6/28/16 at 9:40 am
I recently attended the groundbreaking for Treehouse's new Dallas store. A year ago I knew I was in for a fun project when TreeHouse's CEO Jason Ballard asked us to produce "the most beautiful store in the world," and then asked us for the world's first net zero energy big box retail building, and then gave us some new Tesla technology to help make it all happen.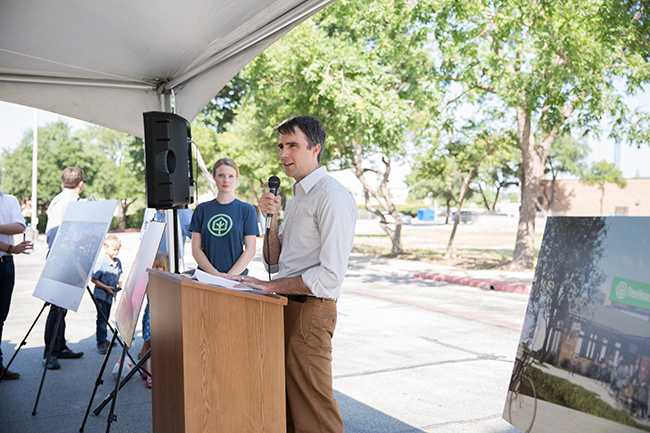 Treehouse Inc.
, also dubbed
Home Depot for Hipsters,
 is on a serious mission to make some wonderful things happen in the world. They are a home improvement store that sells quality, sustainable building materials which support human and ecosystem health. With their home base in Austin, Texas, TreeHouse provides education on strategies for saving water, energy and costs by focusing on health and ecology. These programs help to build smarter homes and smarter homeowners that engage in environmental stewardship as part of their everyday lives. The TreeHouse Dallas store's overarching goal of net-zero energy has shaped every step of this project. Our architectural and engineering team collaborated with TreeHouse through a fully integrated design process. We began by tracking the energy use of the existing Austin store as a guide to model expected energy use of the new store. Through smart daylight harvesting and through tweaks to store operations, we quantified how much electricity could be saved. Next, we compared strategies of on-site solar energy generation and battery storage systems. All of this energy data informed the physical architecture of the building in the pursuit towards crafting a truly unique and impactful shopping and learning experience.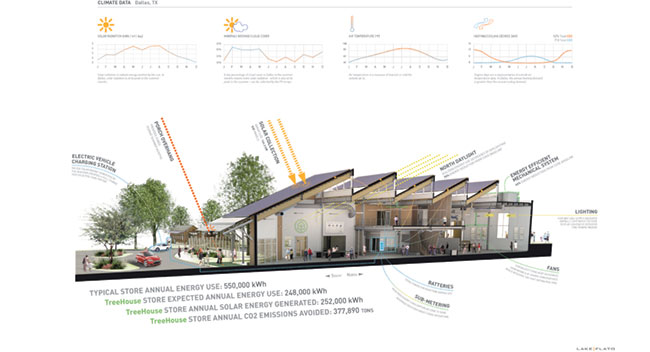 The design team worked to ensure these engineered strategies were fully intertwined with TreeHouse's desire to make "the most beautiful store in the world." In the resulting design, south-facing saw-tooth roofs are oriented to maximize the effectiveness of a giant rooftop solar array, also providing the roof overhang for a deep front entry porch to welcome visitors. North facing clerestory windows bring enough daylight inside to allow minimal use of electric fixtures and to provide exceptional interior light quality. On display at the center of the store is a Tesla battery storage array, storing the rooftop solar panels' power from the sun for evening use and allowing the building to zero-out its energy consumption.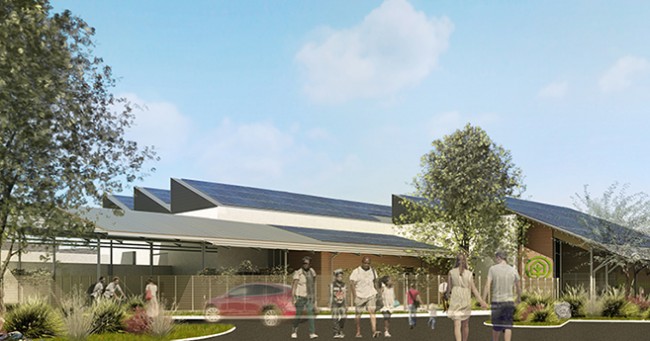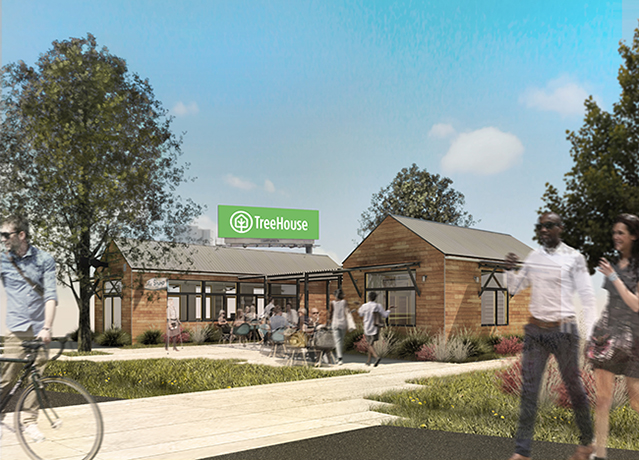 Throughout the entire process, the individuals of the TreeHouse gang have been inspiring architectural collaborators and a joy to work with. They brought to the table very high technical and aesthetic aspirations for their new Dallas store and then challenged us to help make it really happen. The TreeHouse team let us flex our design muscles in ways that architects normally only get to dream of.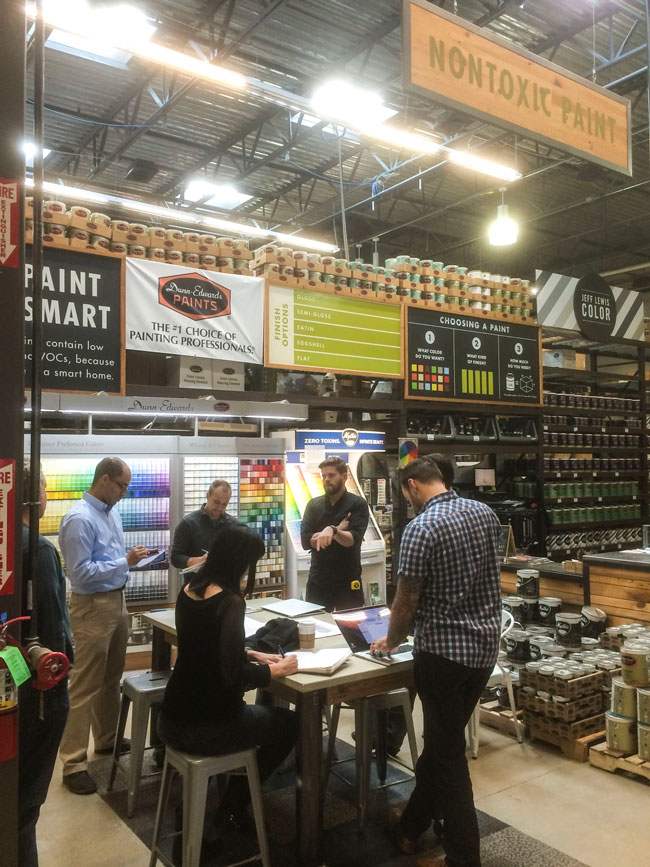 TreeHouse's CEO, President and Co-founder Jason Ballard and his team pursue technical rigor and high performance with unabashed zeal but at the same time are always in pursuit of beauty dovetailing into everything that they do. This is a common bond shared by both LF and TreeHouse. We are both attracted to the beauty in a piece of natural wood and also to the beauty that lies within a spreadsheet of net-zero energy calculations. TreeHouse is on a clear mission to bring more of that beauty into as many homes as possible, and I have been honored to be their collaborator as TreeHouse scales up their mission in exciting new ways.
To read more about TreeHouse's new Dallas store, click
here
.