THE DOGRUN
a place to share ideas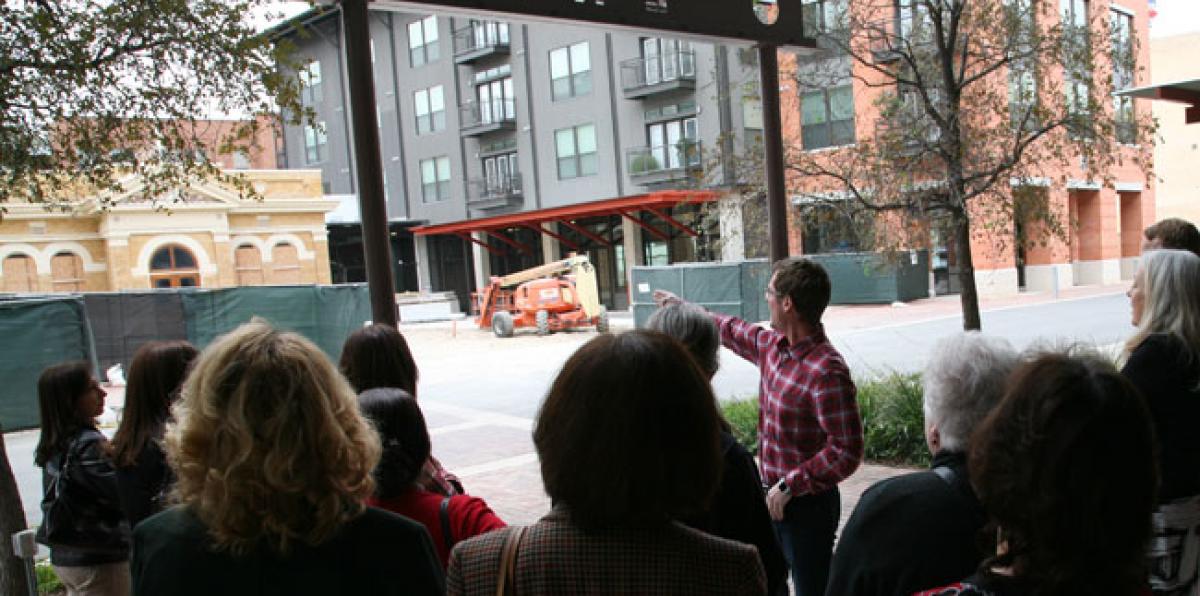 Posted by sierrahaight on 11/21/12 at 10:13 am
Part of starting any new job is doing your homework. Since I joined the marketing department at Lake|Flato two months ago, I've been researching our projects to get a better sense of our design philosophy and style. As much as I enjoy reading through old project descriptions, I must confess that I much prefer a hands on approach. Last week I had the pleasure of joining Denise on a guided tour of the Pearl, led by L|F's very own Todd Wascher.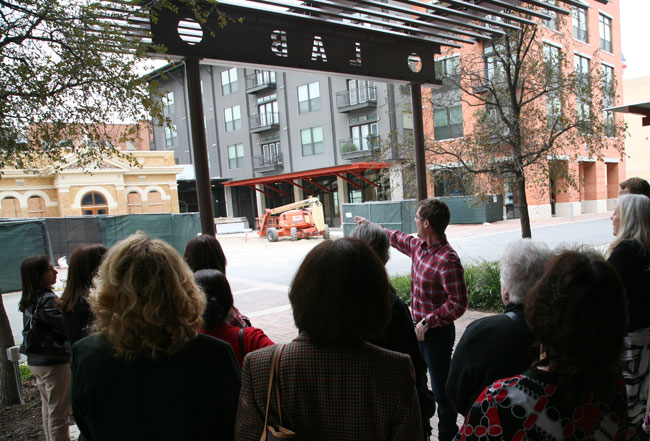 The tour covered the third phase of the Pearl Brewery Redevelopment, which includes the Pearl Parkway Buildings - three mixed-use structures and the renovation of a small historic structure. The upper levels of the mixed-use structures include living units and office space while the street level offers retail and restaurants. The design creates a lively pedestrian environment that includes shade canopies, connecting alleys, courtyards and two pocket parks.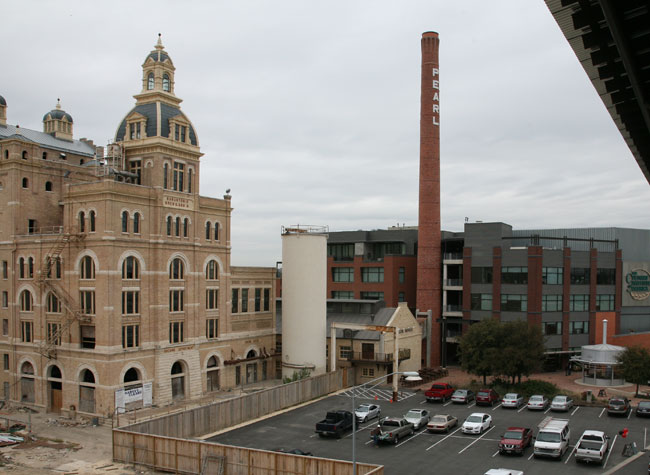 While walking around it's obvious, even to the non-architectural eye, that a balance was struck between the old and new. The historic yellow brick of existing buildings is limited to renovation projects while a red blend has been developed for new buildings. The new buildings were designed not to compete with the existing historic structures on site, but rather to reinforce the idea that the complex had been built over time.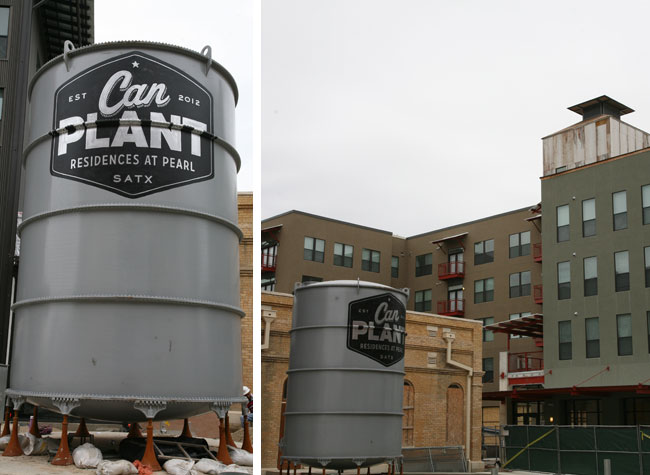 Walking through the streets from building to building, you can't help but notice the thoughtfulness of each site. Industrial artifacts were integrated or repurposed to reinforce the character of the buildings. Brewery vats were converted to rainwater harvesting cisterns to irrigate the landscape. The reuse of cogs from the brewery as decorative pieces was a nice touch to further the industrial feel of the site. I can't even begin to describe everyone's fascination with the light fixtures that are found in any of these buildings.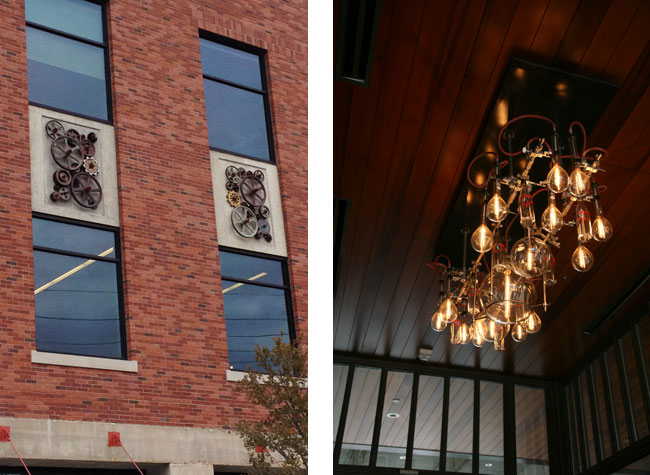 The last part of our tour left us at the Can Plant Apartments, where we were able to view two of the model apartments. To avoid potential rambling I will simply say that as soon as you see the interiors by Leslie Fossler Interiors, you will immediately want to a) move in or b) go home to redecorate.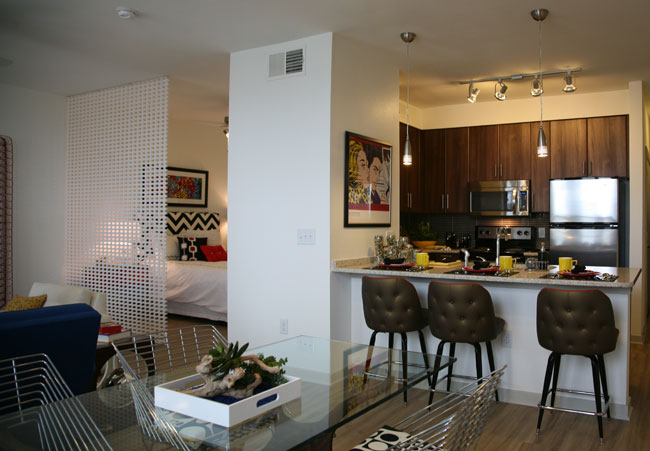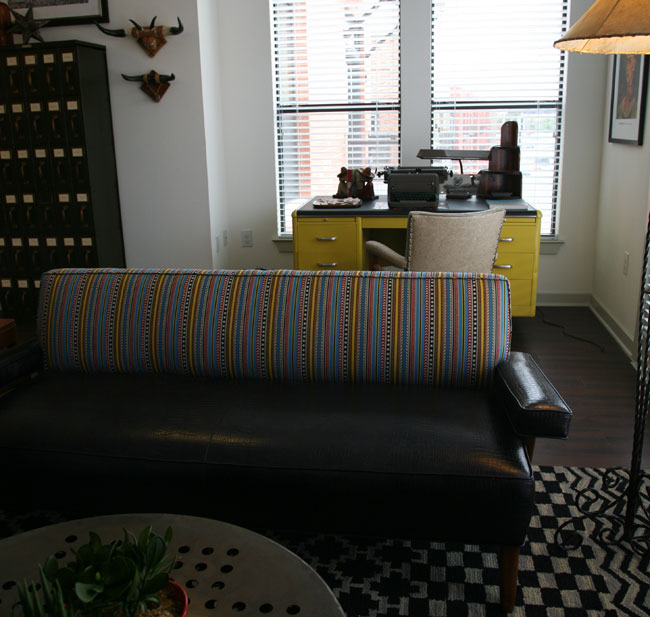 The Pearl Parkway Buildings are a nice addition to downtown San Antonio and certainly leaves you wanting to see the next development at the Pearl.