THE DOGRUN
a place to share ideas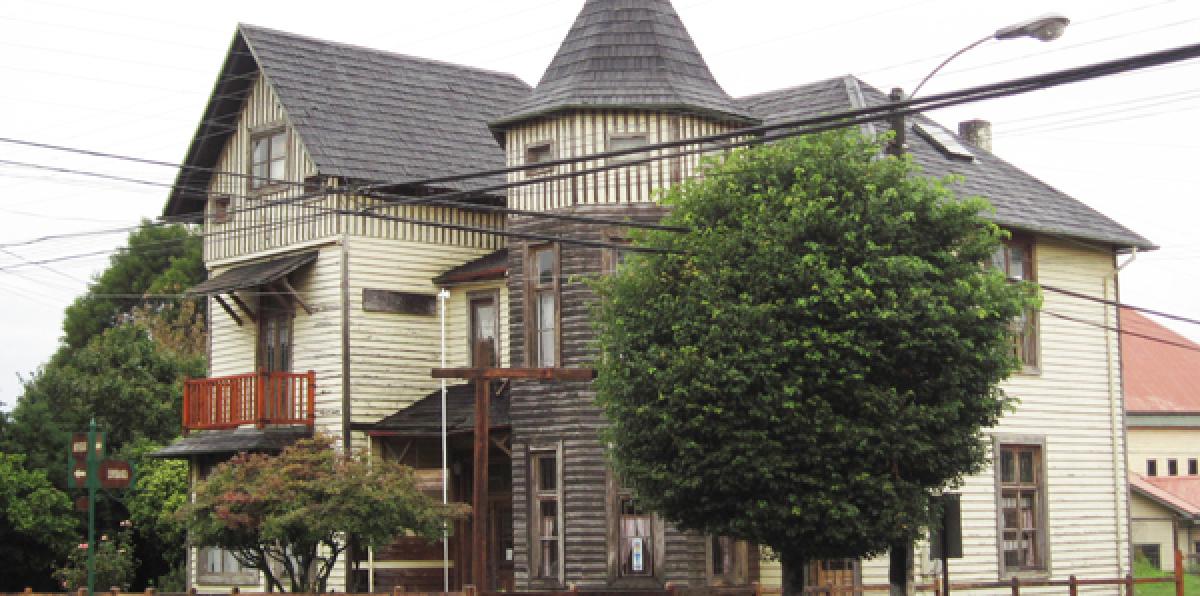 Posted by lewismcneel on 3/23/12 at 10:30 am
I got back recently from a photographing spree around the Lakes District of Chile…. The climate and natural resources of this region have yielded some interesting building traditions.  Wood shingles, lapped board siding, and corrugated metal are employed with a lot of variety and creativity.  Similar to Lake | Flato's home base of San Antonio, German colonists of the 19
th
 century brought to the Chilean landscape some sophisticated tools and building forms from northern Europe.  And also similar to San Antonio, local climatic conditions, available resources, and labor pools at hand began to morph and refine the settlers' old world sensibilities into a more rugged and pared down attitude of constructing shelter that is still in practice and under further refinement by Chilean architects and builders today.  The following images are from the vicinity of Lake Llanquihue in southern Chile.
Historic wood joinery was accomplished often without fasteners.
Wood shingles are a ubiquitous medium for ornamentation and cladding.
Different sides of a building are often crisply distinguished from one another to accent a primary façade or downplay a more utilitarian side of a structure. Labor intensive shingles can denote the front entry side of a barn; humbler lapped board siding is for the sides you're not supposed to pay attention to. Or when you're sick and tired of nailing shingles and no boards are available, corrugated metal can finish the job.
Metal siding is also used as the primary cladding material for numerous historic building types. Newer buildings still rely heavily on the many forms of wood both as structure and cladding.