THE DOGRUN
a place to share ideas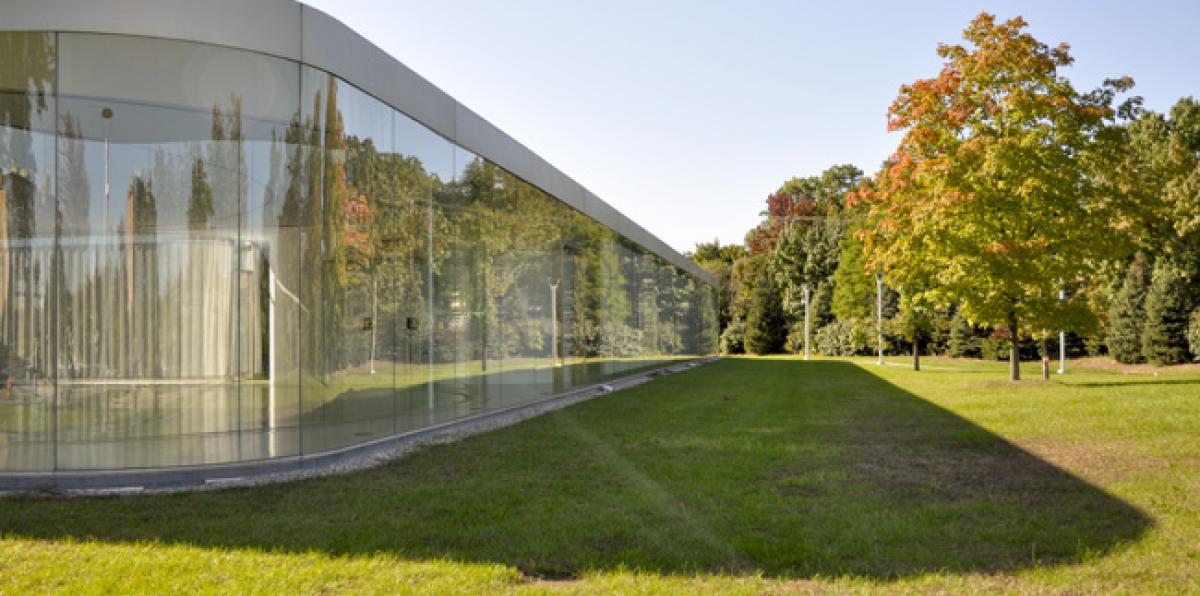 Posted by brantleyhightower on 10/19/11 at 11:00 am
So a couple of weeks ago I made a trip up to Detroit to photograph a project. There aren't too many flight options to there from San Antonio and so I had the choice of getting there too early or too late. I chose the first option and used the extra time I had to go on a side trip down to Toledo. I wanted to see the new Glass Pavilion at the Toledo Museum of Art and knew I probably wasn't going to have any other reason to visit Toledo unless I made a special trip. Designed by Japanese architects Kazuyo Sejima and Ryue Nishizawa (SANAA), it's a compelling building that begins with a simple conceptual premise and then takes that idea to an exquisite if somewhat illogical conclusion. Designed to house the Toledo Museum of Art's extensive collection of glass art, nearly every wall of the museum is itself glass. While "sustainable" might not be the first word that comes to mind to describe a project such as this, the project does display some interesting solutions that seek to mitigate thermal issues. The glass panels used in the project are not themselves insulated, but interior rooms are separated from the outside façade by an unoccupied strip of space that itself acts as a thermal buffer.
Of course glass is as reflective as it is transparent, so the play of reflections is a significant part of the experience. At times one's eyes would jump between focusing on reflections located on different layers of glass which could be disorienting. Still, the building is like to other and definitely is worth a visit if you find yourself in Toledo.
  Then again, if you unexpectedly find yourself in Toledo you probably have bigger problems.