THE DOGRUN
a place to share ideas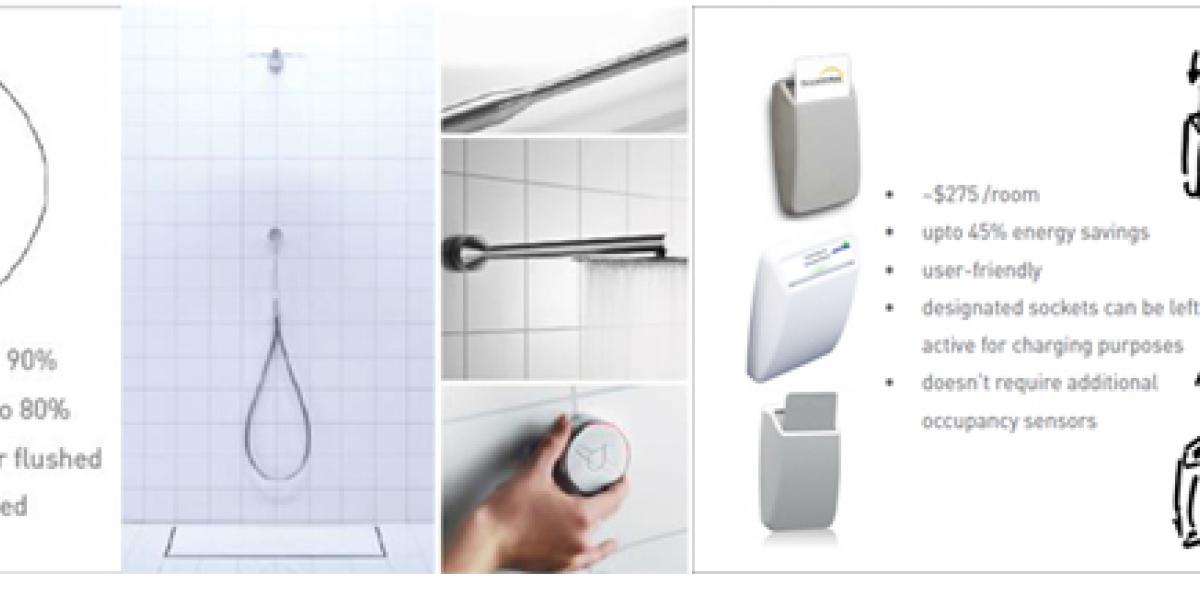 Posted by Hayley Johnson on 7/20/15 at 2:46 pm
With three weeks left as Lake|Flato's sustainability intern, I'd like to share what I've learned about the firm and the opportunities I've had, as well as thank those of you who've contributed to my time here. With sustainability being one of the most discussed topics during my time on this planet, it has become a critical theme in architecture. Implementing a new aspect of design is a significant challenge which Lake|Flato took on years ago.  Throughout my time here, I've learned about Lake|Flato's sustainability evolution and how they remain at the forefront of sustainable design. At the beginning of each project, we determine goals as they relate to sustainability. These goals are agreed upon by clients, consultants, occupants and the design team.  I had the chance to partake in an integrated design charrette for a hotel and got to be a part of the goal setting process. Seeing this phase of design was great — the charrette process gets everybody on the same page and excited about the project and how it relates to sustainability.
Some of the product research I had done for recycling showers and key card systems was included in the presentation.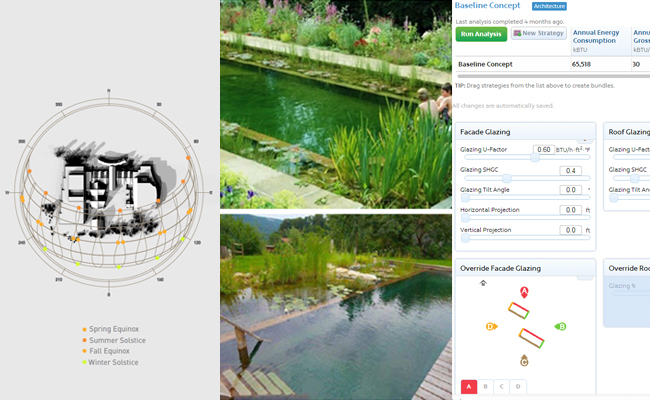 Once goals are set, they are kept in mind throughout the design process. Climate analyses, material research and simulations are used as tools to help us design sustainable projects. The post-occupancy phase is when we finally see the results of our efforts. E-monitors and energy bills inform us as to how the actual energy use of our buildings compare to our design predictions.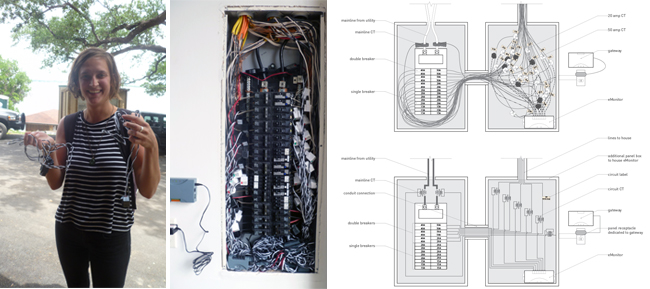 Installing an e-monitor was an exciting day in the field. My most recent task of analyzing data collected from our e-monitors was a highlight of my time at Lake|Flato. The resulting report displays this data while calling out trends and making recommendations for future projects. This kind of research is what makes Lake|Flato a leader in sustainable design and taking part in this taught me a lot about energy use, communication and advocacy.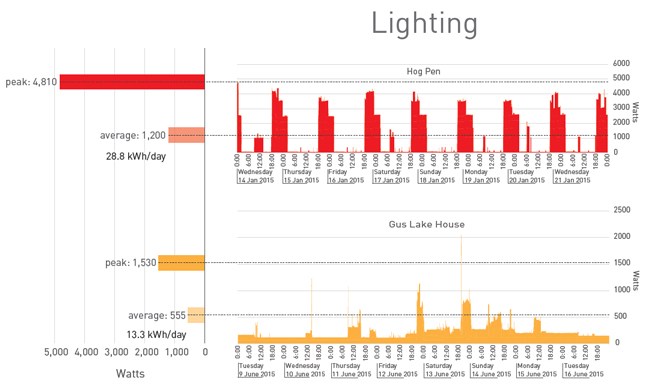 This sneak peak from the post occupancy report compares energy use in a typical week at two Lake|Flato projects.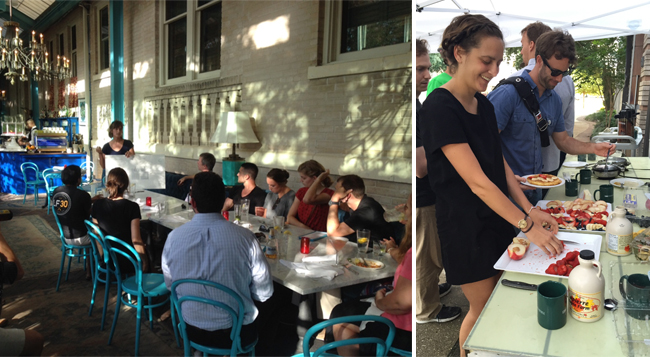 Sustainability is an integral part of Lake|Flato's culture with the high turn out at our Champions meetings to discuss sustainability over breakfast tacos, joining other LF'ers at AIA San Antonio's Committee of the Environment meetings, and regular events such as Bike4Breakfast. Behind all of this effort are the people of Lake|Flato, striving to make the world a better place. In an office of like-minded and open-minded individuals, I was made to feel a part of the team. Thank you so much to everyone for sharing my passion, and making my time in San Antonio invaluable. I'll be bringing some of that southern hospitality back to Nova Scotia with me!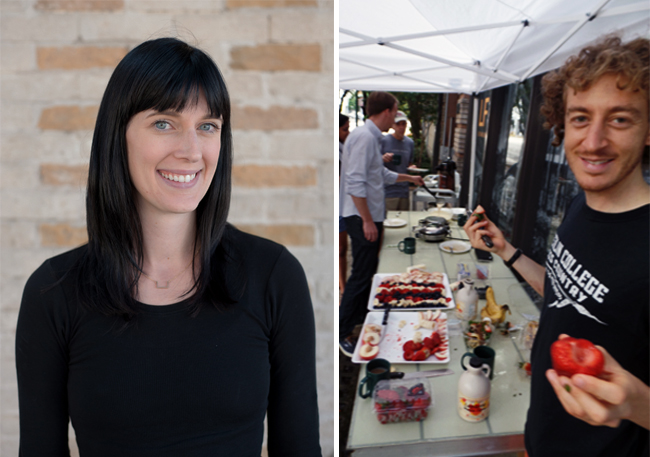 And finally, an extra thank you to the rest of the sustainability team at Lake|Flato. Heather and Corey, you've been excellent teachers and I hope to work with you again in the future!