THE DOGRUN
a place to share ideas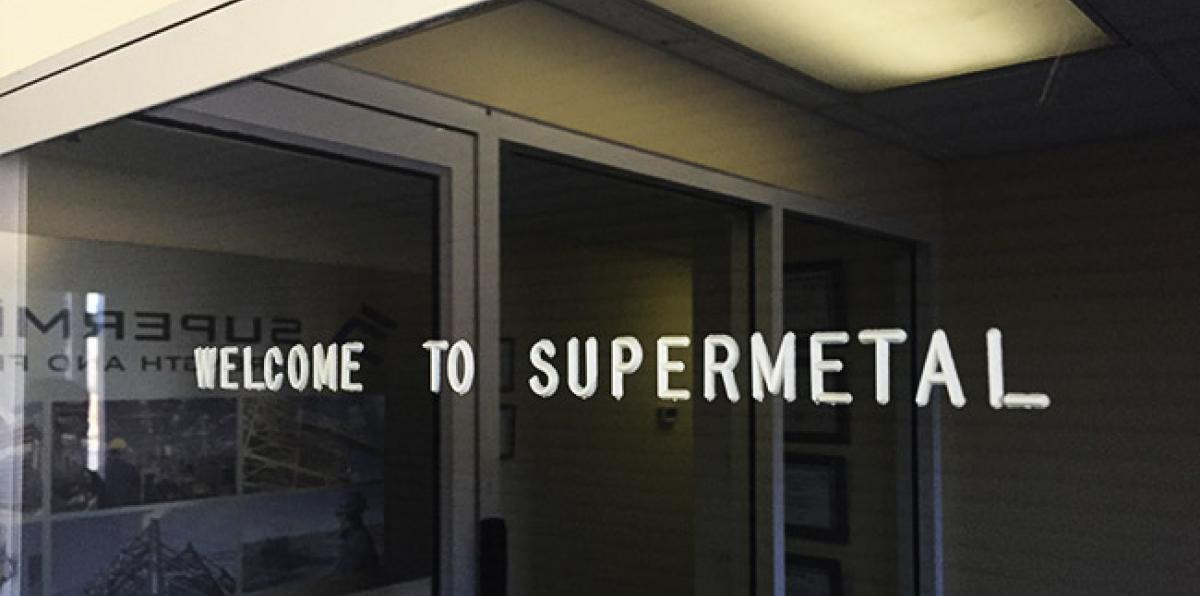 Posted by jsmith on 2/27/15 at 12:34 pm
While Supermétal may sound like an arena rock band they are actually a Quebec based specialty structural steel contractor working on the Austin Central Library. Earlier this month I took a trip to visit Supermétal's Rock Hill South Carolina Plant to review one of the steel bridges for the library being constructed in the shop. I enjoy seeing how items we design are expertly crafted, and Supermétal's shop did not disappoint.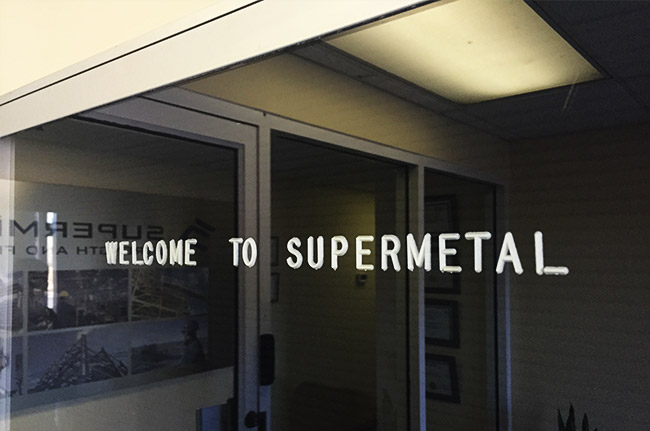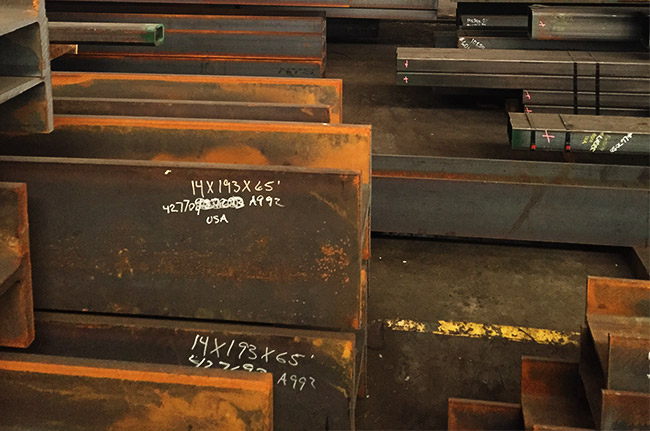 Steel destined for the Austin Central Library.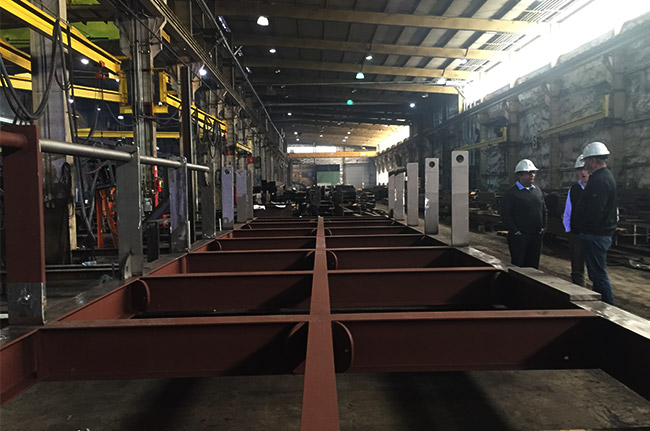 The nearly complete 40 foot long architecturally exposed structural steel bridge. In a few short months it will be craned into place spanning the atrium at the fourth level of the library.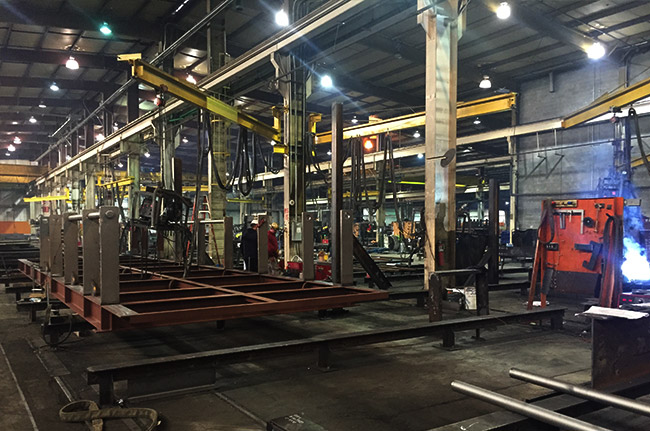 More of the bridge; it will eventually receive a coat of paint and a translucent glass floor surface.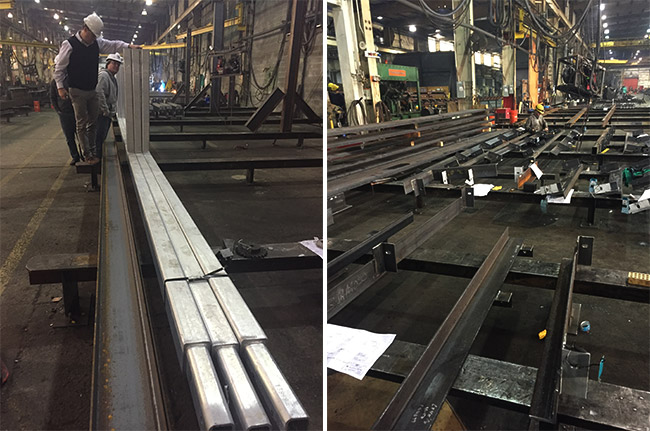 On the left are galvanized steel outriggers that will hold the perforated aluminum scrim on the building to knock down the harsh Texas sun. On the right are steel hangers that will be holding stone on the building facade.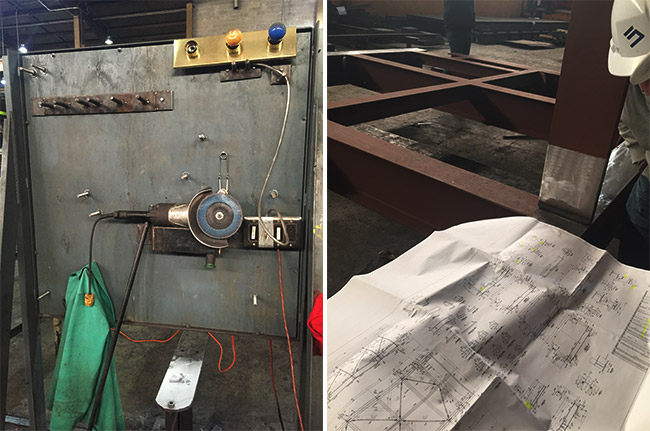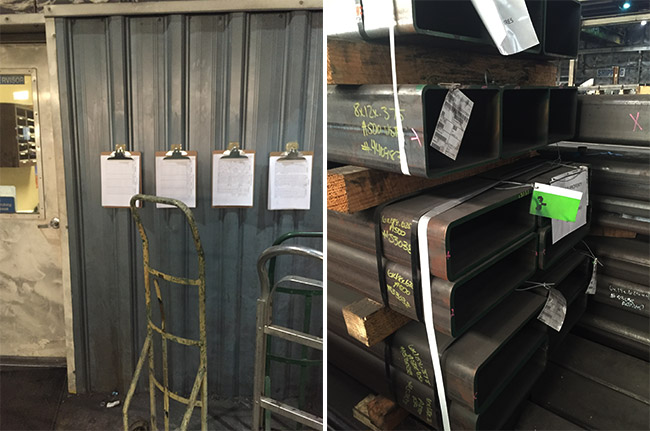 The shop was very tidy and organized as seen by these clipboards. I look forward to seeing this steel next time at the
jobsite.