THE DOGRUN
a place to share ideas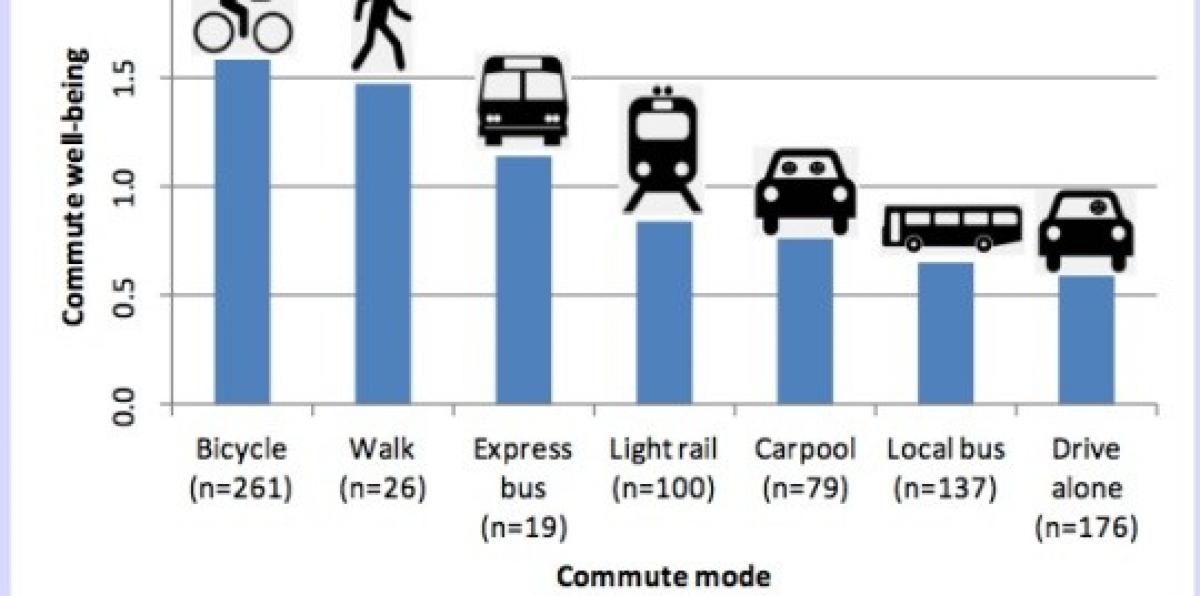 Posted by Heather Gayle H... on 12/23/14 at 4:24 pm
Lake|Flato has a very high percentage of employees who commute daily by bicycle.  This study has some great information on how that impacts our happiness and well-being. Via BikePortland.org (brought to me via
Rand Pinson
):
"Commuters who bike to work are the most satisfied with their morning travel, according to a new study by Portland State Urban Studies Planning Graduate School. The study concludes that commuters who walk to work were almost as happy as cyclists, the least happy being solo drivers. Considering that 76.6% of Americans drive alone to work, the findings should resonate with most of us.
"Lead researcher Oliver Smith indicates that getting to work using your own power increases what he terms 'commute well-being.'
Major factors that dragged down well-being scores included traffic congestion (non-existent for bike riders), crowded transit vehicles, safety concerns (especially for bikers), and travel times longer than 40 minutes (for auto drivers only)."
You can read the
full article
for more on why bike commuters are happiest and other interesting research by PSU.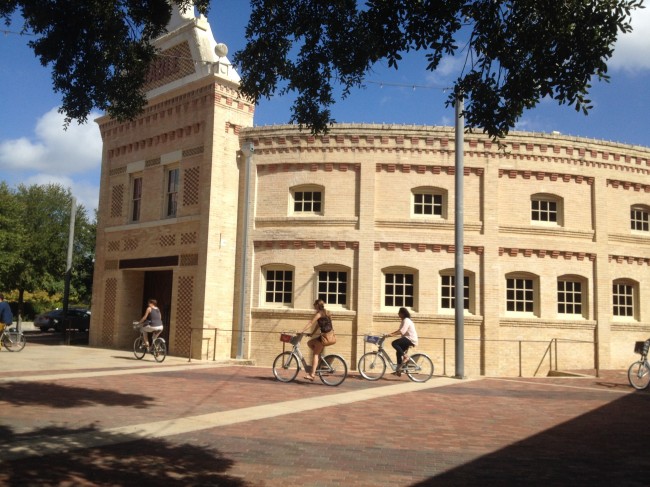 LF'ers pass the Pearl Stable while riding downtown on a sunny afternoon.