THE DOGRUN
a place to share ideas

Posted by svonderau on 5/13/14 at 9:04 am
The San Antonio Children's Museum team recently had the opportunity to review the building construction progress with a group of UTSA architecture students. The class of soon-to-be graduates are completing their professional practice curriculum, and as part of the class, they were able to tour the site during an exciting phase of the project's construction. For me, participating in the construction administration phase of this project so close to home has been an incredible experience for my own professional development, so it was fun to share some insights and lessons learned with James Lewis' students. How a building is put together is difficult to grasp until physically witnessed in the field, so it is really invaluable to see the construction process first-hand and walk a project site.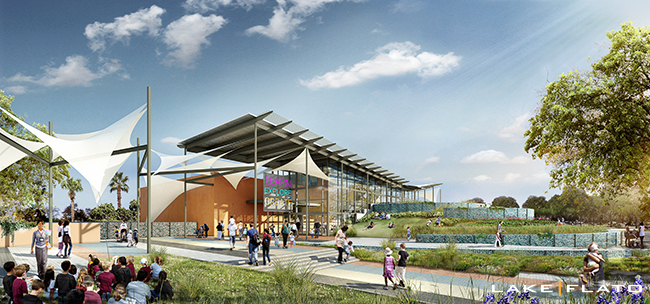 digital rendering of museum entry
The major building components are in varying levels of completion and remain uncovered, which is a great time to see all of the pieces coming together. By referring to renderings and what is constructed in the field, we were able to simulate a visitors' experience by walking through the entry sequence, lobby, exhibit galleries, and landscape play yards complete with the recently transplanted heritage live oaks. We explained the pier systems, soils, and the building foundation. We also talked about how the floor slab was also used to cast the colored wall panels and tilted up in place.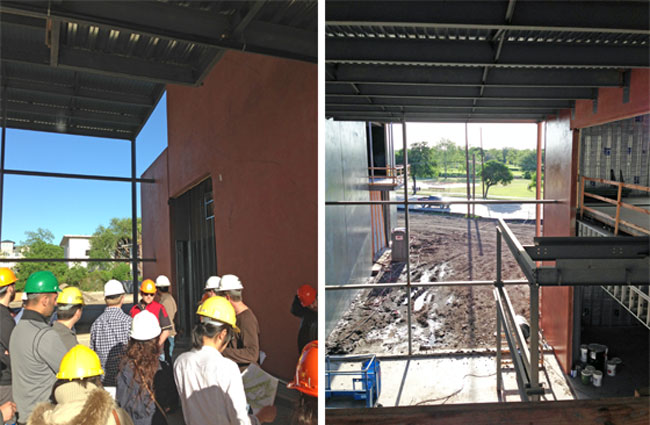 interior shot of lobby spaces with adjacent views to Brackenridge Park
Most of the structural steel is now erected, so all connections and details are clear and visible. The mechanical and electrical systems are being roughed in. Our team got some great questions from the students on fire-proofing and occupancy ratings, proof that they really have been paying attention in class. Many interior walls have been framed, so the spaces and circulation flow are taking shape. The earthwork along Broadway is beginning to be developed, creating a series of landscape berms and iconic tumble hill.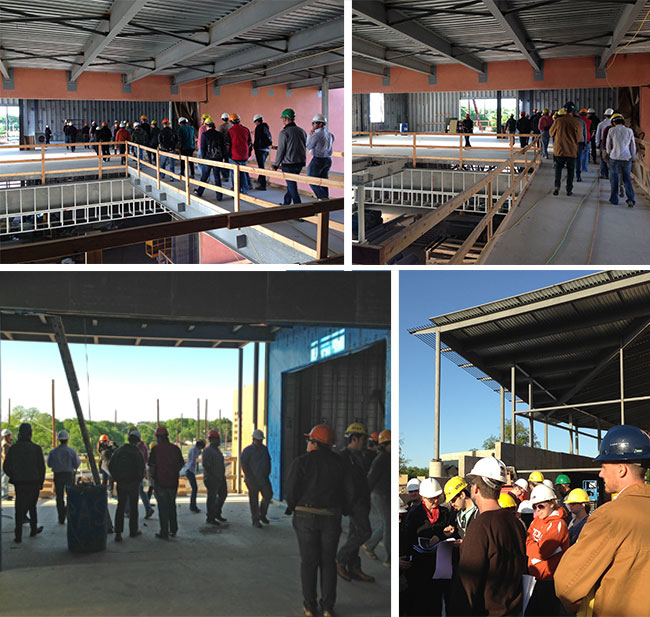 progress of interior wall framing, with spaces and circulation taking shape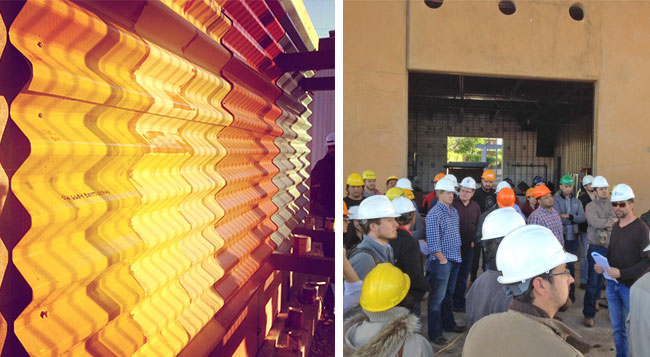 Our team was happy to have the chance to show some aspiring architects around, and share with them one of the projects that is spurring the development along the Broadway Corridor & Museum Reach. We are incredibly excited to be a part of a project that will serve as a great civic amenity to the children and citizens of San Antonio.