THE DOGRUN
a place to share ideas

Posted by vyuan on 1/7/13 at 8:14 pm
I recently traveled to Vals, Switzerland, a remote village located in a valley high in the Alps. Vals has an interesting story: the village owned a failing 1960's hotel/spa complex built over the only thermal springs in the region, and in the early 90's, invited local architect Peter Zumthor to design the new thermal spa. Vals, still a tiny, distant place,  is now an epicenter for architects from all over the world. Much has been said of the architecture: its uncompromising rigor of materiality and craft, the sensory richness of the thermal bathing experience. Most essential is Zumthor's decision to site the building into the hillside; combined with the remoteness of the village, there's a mysterious, primal aura that affected my mindset for the entire trip. While traveling in the region, I was struck by the unparalleled quality of the buildings we visited, so clearly modern yet respectful of tradition, so pure in concept and execution. (how do they do it?!) I felt honored to visit a place where architecture is held in such serious and high regard.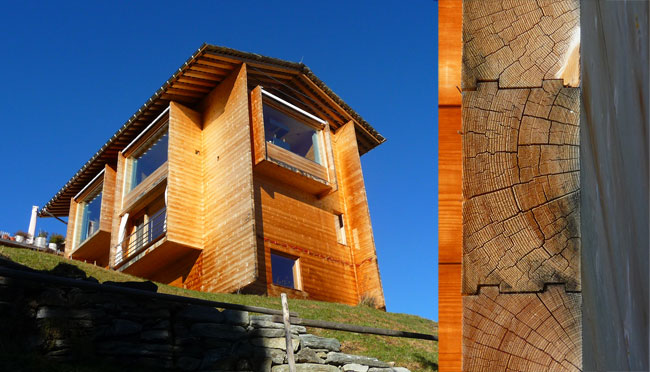 Above: One of Zumthor's timber vacation houses in Lies, a hamlet of just 20 inhabitants,  just above Vals.
(you can now
rent
these houses!)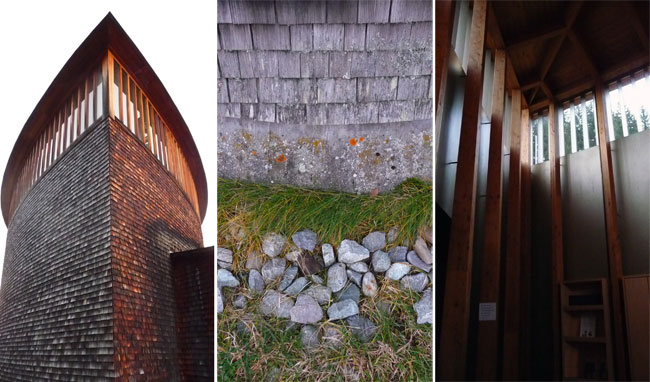 Above: Zumthor's Saint Benedict Chapel in Sumvitg, this intimate wood structure is like stepping into a model.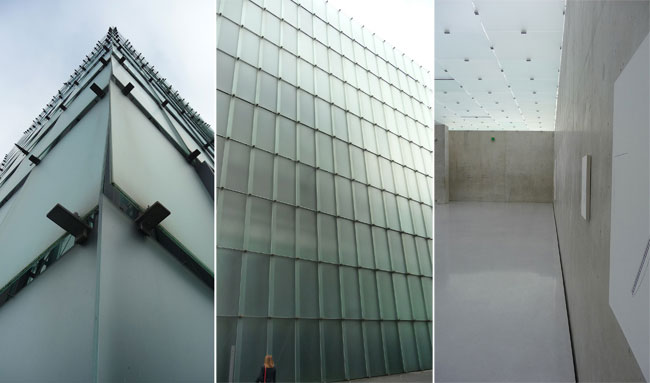 Above: Zumthor's Kunsthaus Bregenz, an exercise in glass and clever daylighting.

Above: Kunstmuseum Liechtenstein, a gorgeous black concrete shell contrasting with its clean white interiors.

Above: MFO Park in Zurich, a vertical urban park designed as a reflection of its industrial neighborhood