THE DOGRUN
a place to share ideas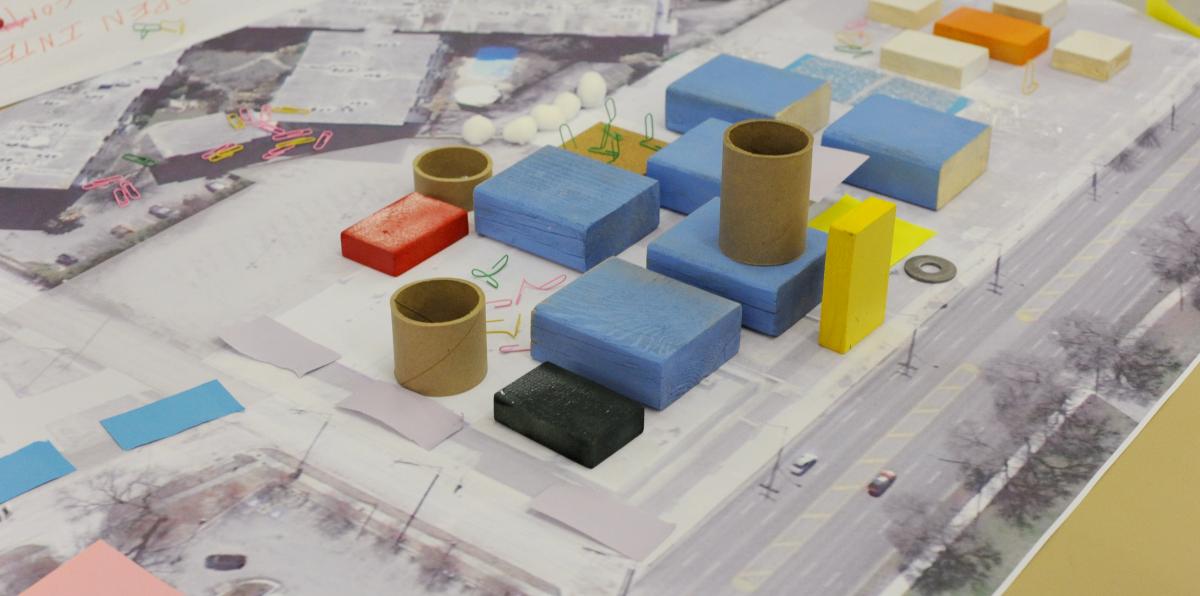 Posted by betsyjohnson on 4/19/12 at 12:00 pm
Last Thursday night Lake|Flato helped facilitate a Citywide Collaborative Session for the new San Antonio Children's Museum. We found the event to be a joy and success, and would like to share the process behind it. Prior to the charrette, we brainstormed with the museum staff to come up with a few different activities that would be fun and engaging for attendees. With about 70 people participating, the crowd split into groups of 8-10 at round tables and took part in three sessions: word clouds, image stations, and programmatic modeling. The Museum Director, Vanessa Lacoss Hurd, began with an overview of the vision for the new facility, followed by Lake|Flatonians providing a brief description of the site and evening line-up. The first activity called
What's in a Word?
asked attendees to describe their expectations of the space. Table leaders presented the top three priorities to a larger audience. Many of the groups came up with common goals such as "interactive" and, of course, "fun". Next up was the
Image Station Rotation
. Participants approached about 60 images posted around the room by category (exhibits, landscape, San Antonio places, buildings) and used post-it notes to express their gut reaction. These included words or short phrases describing feelings about the things presented. We received a fantastic variety of comments on the photos – words like "magical", "cool", and "beautiful" emerged more than once. My personal favorite appeared on an image with a large wooden boardwalk structure, which exclaimed "splinters!" Anything goes!   The last activity was
Building Ideas
. Each group had a large site plan along with a number of colored wooden blocks and miscellaneous pieces like paper clips and cotton balls. The wooden blocks were color-coded and sized to match the programmatic pieces of exhibits, café, lobby, gift shops, etc. Groups built upon the ideas they had gathered from the first two activities to discover their ideal San Antonio Children's Museum. These models resulted in excellent discussions and, at the end of the night, we couldn't tear people away from their model ideas and conversations! It was a wonderful and productive evening and we come away with valuable comments from those who will be bringing their kids to experience this new San Antonio Children's Museum very soon. Thank you for being an active part of your city!
  photos provided by Corey Leamon