THE DOGRUN
a place to share ideas

Posted by AHeisserer on 3/16/17 at 10:07 pm
For all of our LEED projects, we calculate the percentage of regularly occupied spaces that have exterior views. By developing this quality views tool in Grasshopper, we can now automate this calculation process and make it possible to analyze large projects that would be difficult to calculate manually. We can also get a better idea of the quality of exterior views in each space in addition to the pass/fail criteria used for LEED.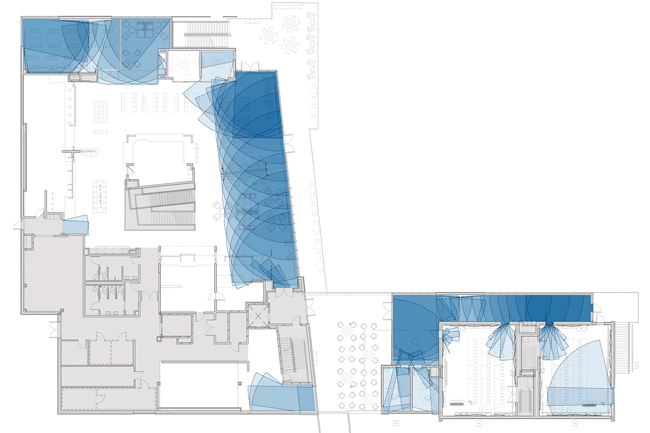 The views calculator was first used to analyze the new dining hall at Georgia Tech to see how it performed in blurring the line between indoor and outdoor dining. Several dining areas were placed on outdoor terraces to maximize dining space with views to the courtyard below and the rest of the Eco Commons.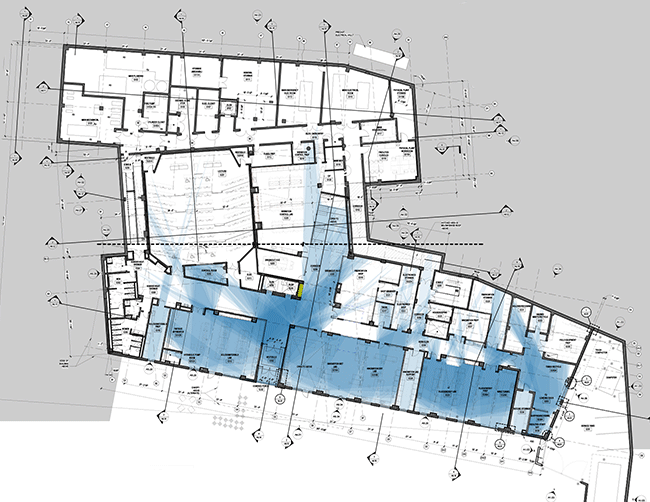 The Biomedical Sciences & Engineering Building for the Universities at Shady Grove (USG) — part of The University System of Maryland — has over 400 rooms, and 6 floors, making it a great candidate for this automated process. The building was massed to maximize natural daylight and exterior views, creating a visible biological connection with the site. Almost all of the office spaces and large lab spaces have generous outside views.  

The Grasshopper script went through several iterations to keep up with the increased complexity and scale of each test project, culminating with this script for the Austin Central Library.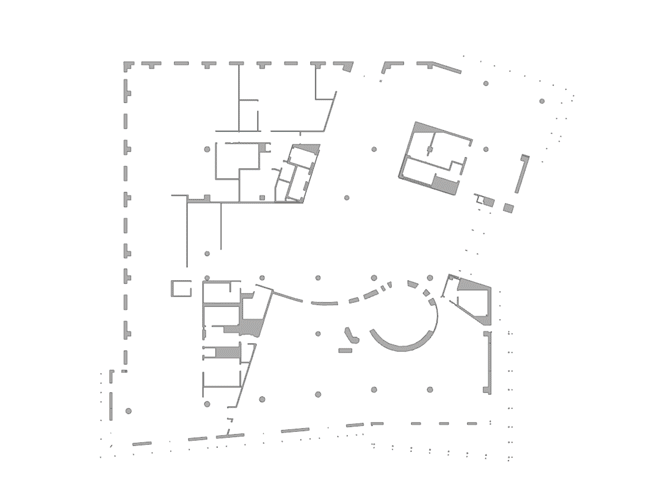 The Grasshopper script follows these steps to complete a calculation: 1. Take a section cut through solid walls on each floor. 2. Identify the outside perimeter of the floor. 3. Identify all window corners (where solid walls meet voids on the perimeter). 4. Draw a line between a window corner and all the visible wall vertices. 5. Create a polyline joining each of those lines into a field of view from that window corner. 6. Repeat for all window corners and create a semi-transparent overlay of all view fields.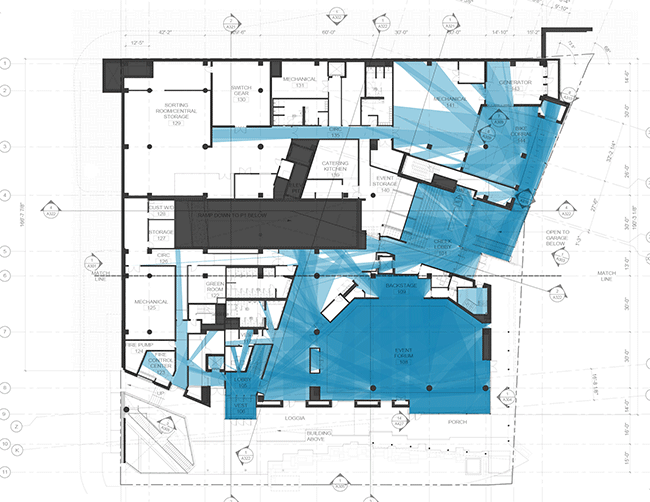 The Austin Central Library performed very well, with about 95% of regularly occupied spaces with excellent outside views to Lake Austin to the south, and the city's skyline to the east.  Grasshopper is a powerful and flexible analysis tool that is well suited to automate tasks such as this. It allows us to gauge the outdoor connection of each of our projects and always produces compelling graphics; especially when something doesn't work properly: