THE DOGRUN
a place to share ideas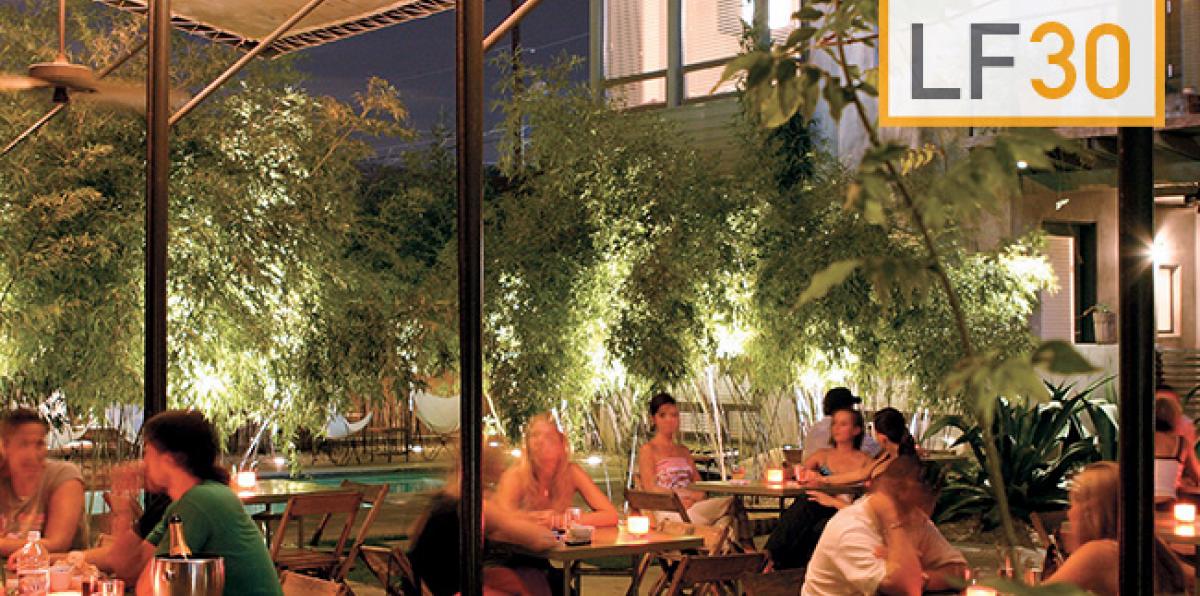 Posted by csmith on 9/30/14 at 6:32 pm
In honor of Lake Flato's thirtieth anniversary, the Thirty Projects x Thirty Years series has been developed to explore and celebrate the firm's history and culture of design. Published weekly, the series will highlight one project per year, starting in 1984 and ending in 2014.  The projects that have been selected will give you a snapshot of the firm's evolution as well as provide a fun and insightful collection on then and now, and ultimately, who we are today. 
This year, I wait in line for five hours at the bookstore for J.K. Rowling's fourth book Harry Potter and the Goblet of Fire. The read was worth every second I stood in that line. I still can't believe Lord Voldemort returns. After 50 years of drawing Charlie Brown, Linus and Lucy, Charles Shultz retires and the comic strip becomes history. Good grief. I lose $100 bet on Aptitude when Fusaichi Pegasus wins the Kentucky Derby. Oprah starts her magazine and a $200 pound cake is one of her favorite things. Ted and David show up to the office in two matching silver Toyota Priuses and I find myself waiting in another five hour line for a PlayStation 2, which would become the best-selling video game console in history. The Hotel San Jose Austin, Texas By Bob Harris Back in Austin in 1996, I was greeted by a very enthusiastic Liz Lambert on the day I had arrived to go room by room at the Hotel San Jose. Perched behind a large video camera she had pointed at me, Liz had been operating the hotel for over a year at that time and was documenting the story of its transformation from a run-down hotel frequented by drug addicts to a catalyst for the revitalization of the South Congress neighborhood. Saying it was "run down" is too kind of a characterization. As I went room to room, encountering every imaginable combination of moldy, musty condition along with the new and offensive odor unique to each room, I slowly discovered the magnitude of what was needed. The final space of the day was the night manager's room. She wouldn't let us in. The police were called and the door was kicked in to gain access. It was an interesting introduction to my new project, to say the least, and as that hot summer day wound down, I gained an appreciation for Liz's brave decision to leave her comfortable life as a lawyer to take a go as a hotelier.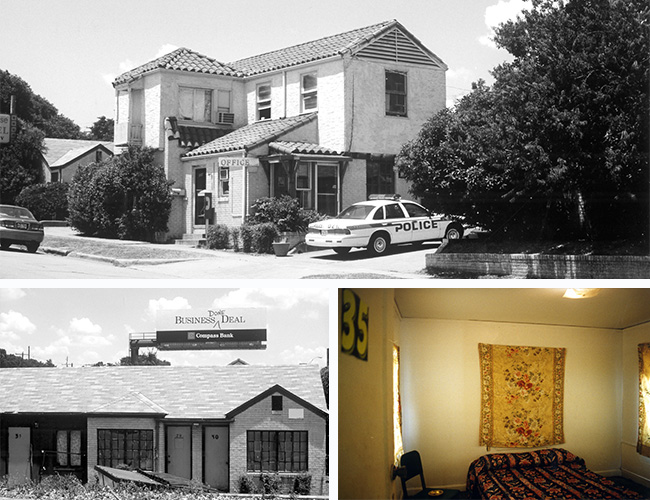 Next we began the process of discovering what the San Jose wanted to be. No one really knew for sure at the beginning, but at each step, things evolved. David knew that we needed additional density and pushed for the design to include an additional 16 rooms in place of the parking that occupied the motel's core space. We looked to the Tarpon Inn in Port Aransas for inspiration in an attempt to focus on the quality of community space – instead of creating secluded guest rooms symptomatic of most hotels today, we wanted to create places that would encourage visitors to rendezvous with other guests outside of their own rooms. The hotel was to be a social, communal place that would seamlessly blend into the fabric of the neighborhood and David's message to me on nearly a weekly basis was, "make sure you keep it weird Bob, keep it WEIRD." That's basically what we tried to do; to walk that line between fresh and new while not obscuring the history and quirkiness of that old motel.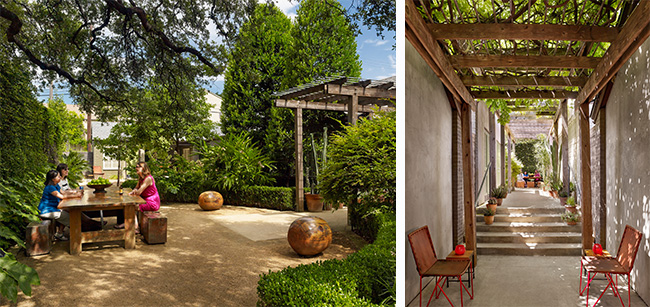 Liz's video became a full length documentary called The Last Days at the San Jose and the hotel itself became a famous hangout for musicians, celebrities and local neighbors alike. It has consistently run the highest occupancy rates in the city of Austin, averaging around 95%, the envy of hotels across the country. When Hank Williams III visited in the opening months he commented that he "liked the place, it was half Mexican, half Japanese." His words seem fitting for the fun and casual "come as you are" atmosphere, appropriate to South Congress and Austin both then and now – more than 16 years after that first visit.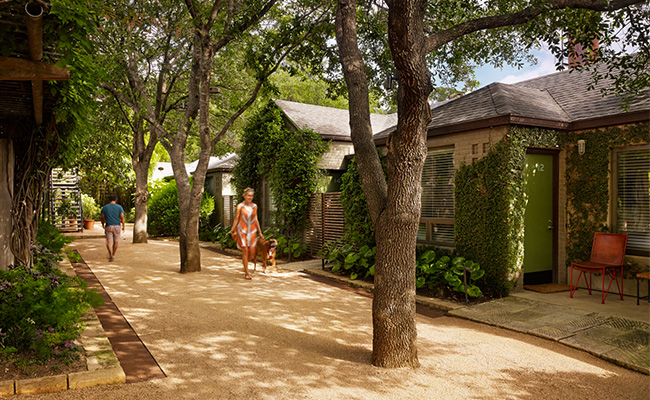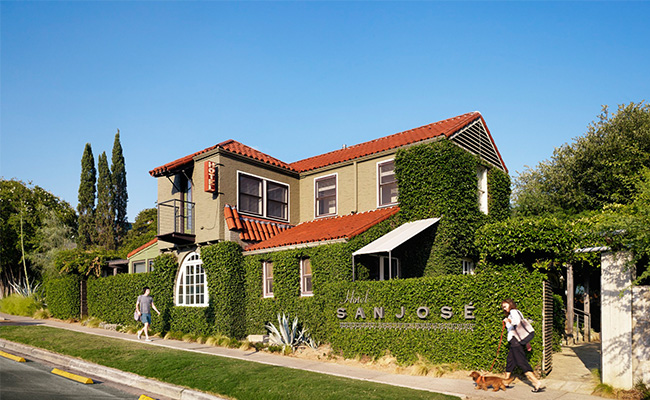 Watch a dialogue with visionary Liz Lambert on the design of the Hotel San Jose here.