THE DOGRUN
a place to share ideas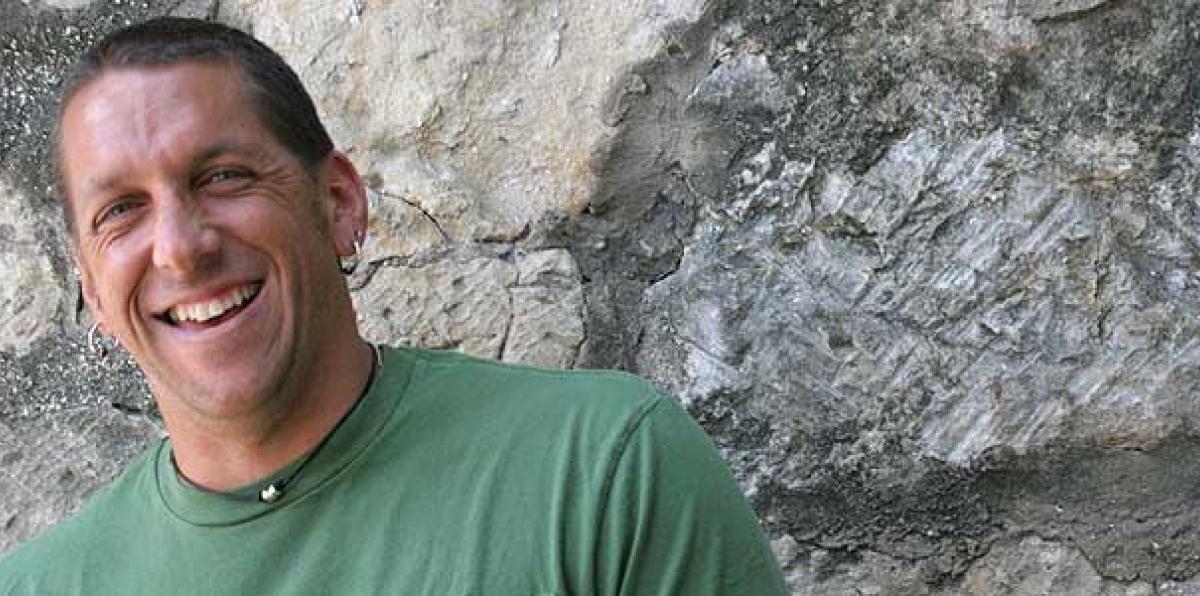 Posted by mattmorris on 11/30/16 at 10:50 am
It is with great sadness that we mourn the loss of Kenny Brown – a dear friend and member of our Lake|Flato family. A former LFer from the firm's founding years, Kenny passed away this week due to injuries he sustained in a tragic motorcycle accident in September. Kenny was a very unique and memorable part of the LF family. Instrumental in the early development of the firm, Kenny's presence substantially contributed to the growth of Lake|Flato's office and celebrated culture. While working on some of the firm's founding projects, Kenny was a key team member on many notable LF works such as the Witte Treehouse, Agudas Achim Synagogue, Burlington Northern, AT&T Center Spurs Arena, Garden of the Gods, University of Texas Executive Education Center and many more. Kenny was also instrumental in coordinating the firm's transition from old school drawing and documentation techniques towards embracing the complex world of computer-generated drawings.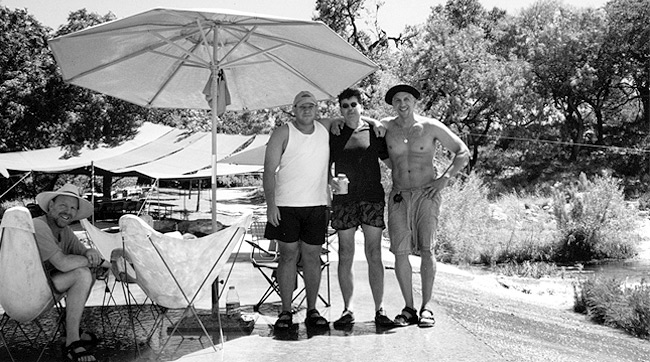 Kenny's jubilant presence was felt by all around him. He demonstrated charismatic character and abundant physical strength. An original part of Ted's set up crew for the annual Flake|Lato retreat, Kenny helped pave the way for the fun and timeless tradition still enjoyed by generations of LFers today. In addition to a great friend and talented architect, Kenny was also a tremendous athlete, cyclist, fisherman, dog lover, motorcyclist, and soccer player. LFers have shared some of their favorite memories of Kenny: LF Partner
Matt Morris
shares:
I have many fond memories of Kenny but in particular, I remember the furious and fierce basketball contests between Kenny and David Lake when all of us sat on the second floor. Many a model, cup of coffee and anything on one's desk were at the mercy of their heated games. I also remember going to an NBA playoff game with Kenny – he with his perfectly shaved head, bulging biceps and tattoos, and me in jeans, a button down shirt and a sport coat. During the course of the game, Kenny looked at me and said "now this is what I call an odd couple."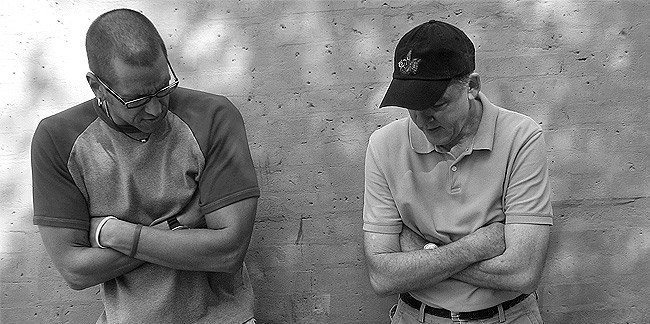 LF Founding Partner
David Lake
shares his own recollection of Kenny:
You never forgot that first time when you met Kenny....
He was (and still is)
A Force!
Powered by his physical presence,
a big guy with that perfectly shaved head, with the agility and grace of an athlete.
And no nonsense... especially when a detail was to be drawn and a deadline to be met…
But then there was the soft side of Kenny...
Thoughtful. Fun. Out for a good time.
And yes, we enjoyed games and Matt alluded to the Kenny and David basketball games in the office…
What I know is that for every basket I rarely made, Kenny made me pay in bruises and crushed models. 
No one worked (or played) harder and with greater intensity than Kenny.
Kenny and Robert Trinidad propelled Lake|Flato into the uncertain land of CAD.
Without them both pushing, we would still be erasing penciled sheets of drawings…
Kenny did not suffer fools, but then he was always there if you needed him.
There are so many stories in which Kenny was the fulcrum or the focus…
I've been asked to pick one and I can't.
It's too hard.
Losing such a talented and loving force field of a man.
On Sunday, I don't know why, but when I saw a shiny penny, I stopped. And thought of Kenny.
When I stooped to pick it up, Lincoln had a shaved head. And damn, both shared some bad luck.
But Kenny's head will always be the shiniest.
Kenny's impact has had and will continue to have a lasting legacy on the firm's work and culture. All who knew Kenny have been forever touched by his remarkable strength in both body and spirit, and his commitment to honesty and unyielding loyalty. Kenny Brown, we can speak for all who knew you when we say that we will never forget you or your impact on our lives and on our office. Rest in Peace my friend. — Your Lake|Flato Family