THE DOGRUN
a place to share ideas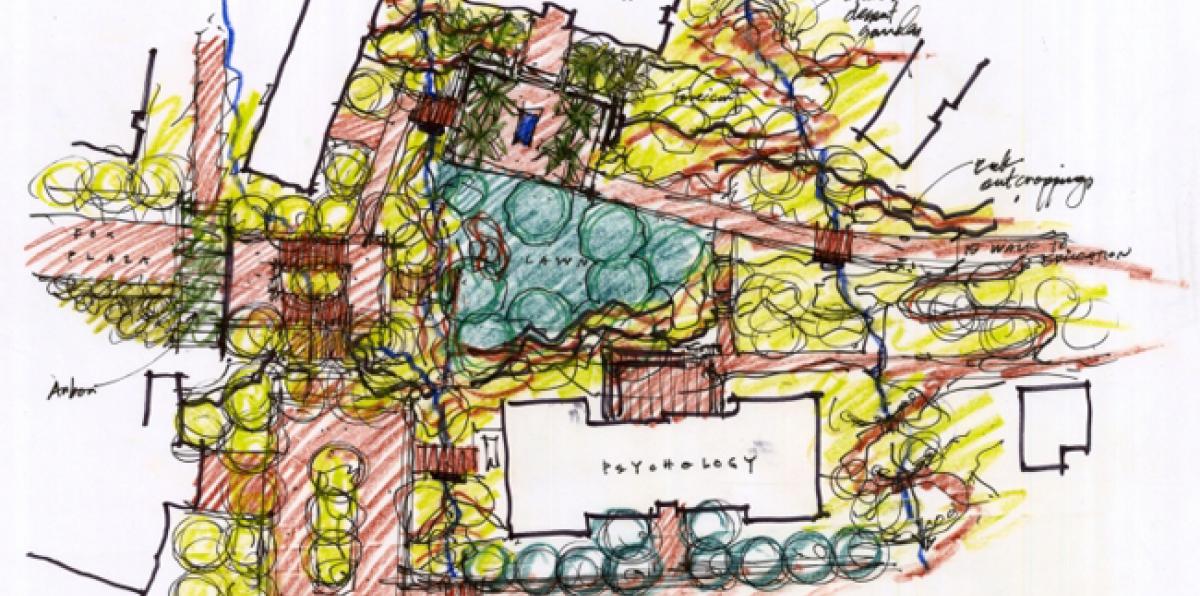 Posted by rhoang on 2/15/12 at 12:00 pm
The University of Texas at El Paso announces that it has commissioned two award-winning Texas firms to help with the designs and cost estimates of several projects tied to UTEP's transformation to a more pedestrian-friendly campus in time for its Centennial Celebration in 2014.
Lake/Flato Architects of San Antonio and Ten Eyck Landscape Architects (TELA) of Austin were contracted to develop conceptual images and statements of probable costs for six areas: Memorial Triangle, Leech Grove, Circle Drive (between Old Main and the Psychology Building), the arroyo, the courtyard behind the Physical Sciences Building, and Miner Alley (the walkway between the Sun Bowl Parking Garage and the Fox Fine Arts Building, Miners Hall, Worrell Hall and Hudspeth Hall). The firms were selected because of their past bodies of work that include a campus transformation project at Arizona State University Polytechnic Campus and similar developments for the University of Arizona and San Antonio's famed River Walk, said Greg McNicol, associate vice president of facilities services. Final conceptual images should be submitted by May 31, he said. As the University continues its march toward becoming a national research institution, UTEP President Diana Natalicio has stressed that she wants the campus grounds to serve the students as much as the high-tech, state-of-the-art buildings, said Ed Soltero, director of planning and construction. "Research studies indicate that a cohesive campus plan coupled with well-designed landscaping are one of the first things that prospective students look at when trying to decide what institution to attend," Soltero said. Representatives from both businesses expressed their excitement at the chance to help develop UTEP's transformation. Steve Raike, an associate partner with Lake/Flato, said these types of campus projects serve as an opportunity to tell a story about an institution's history and educate about its place in the region. "A central goal for both firms is to create memorable spaces by shaping both buildings and the land around them," Raike said. "These landscape-focused projects will knit the campus together, resulting in a sense of place that is as unique as the landscape and the climate of West Texas." Christine Ten Eyck, TELA founder and principal designer, added that institutions of higher education often want her firm to provide outdoor spaces that double as social interaction spots and outdoor learning laboratories. "For example, the civil engineering students might be able to conduct tests to measure the before and after runoff calculations of stormwater from the site, or ecologists-to-be could perform urban wildlife habitat studies of how many new bird and butterfly species visit UTEP after the landscape is constructed," she said. To view UTEP's campus master plan, visit 
masterplan.utep.edu
.
http://newsuc.utep.edu/index.php/latest-news-2/191-utep-hires-texas.