THE DOGRUN
a place to share ideas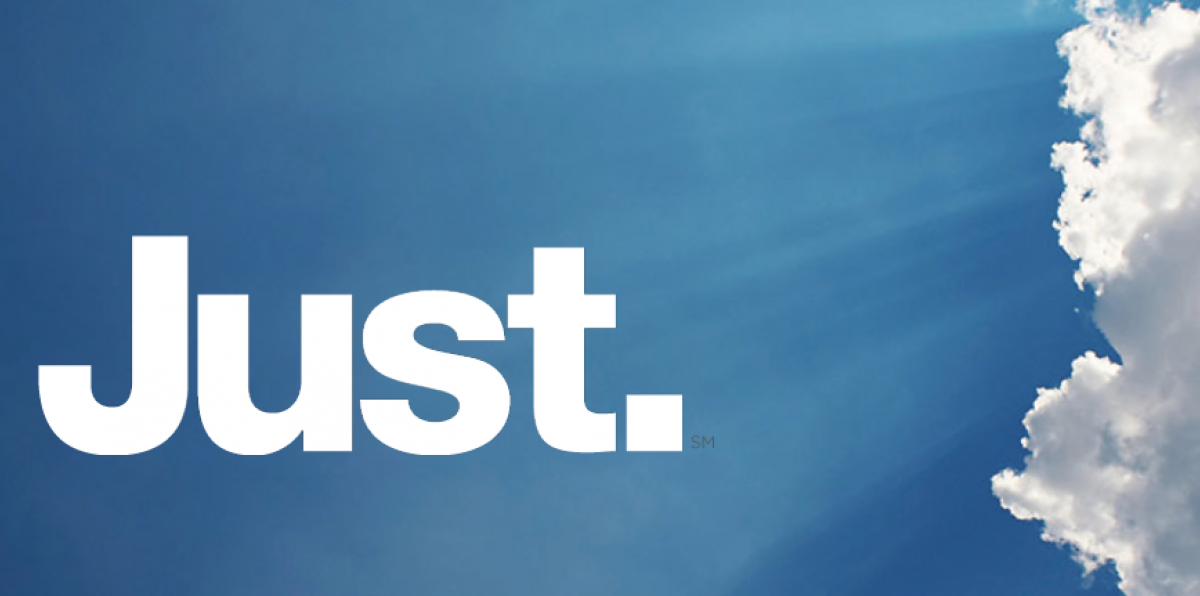 Posted by Dan Stine on 2/24/21 at 5:40 pm
Lake|Flato has a Just. label through the International Living Future Institute (ILFI). Today's post is about what the Just. label is and shares our label.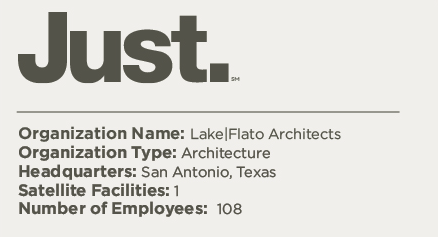 Just. is a voluntary program that promotes transparency within organizations to promote social justice and enhance employee engagement. This, of course, does not mean member firms are perfect. Rather, it allows each firm to start where they are at, and improve on equity, diversity, and inclusion. The Just label has represented one of our first "objective" steps in our EDI journey, a way to understand our baseline and make progress.
From ILFI: "JUST marks the beginning of a new era of corporate transparency. ILFI invites organizations everywhere to evaluate themselves through this social justice and equity lens and become a JUST organization."
"JUST is a nutrition label for socially just and equitable organizations."
JUST benefits (from their website):
JUST is a robust management tool that will help organizations enhance human resources policies, programs and practices.
JUST helps organizations through the process of building a culture that values diversity, equity and inclusion.
JUST is a powerful recruiting tool and helps organizations attract millennials as this generation has shown a preference to work for organizations that demonstrate corporate social responsibility.
JUST helps organizations improve levels of morale and retention as the process of information disclosure and transparency builds trust and loyalty.
JUST offers a roadmap for organizations to deepen levels of employee engagement.
JUST provides a compliance pathway and credit in green building certification frameworks such as Living Building Challenge, LEED v.4 and WELL.
JUST complements existing sustainability and corporate social responsibility programs such as B Corp and Global Reporting Initiative (GRI).
JUST can help enhance existing community stewardship practices and build a stronger brand.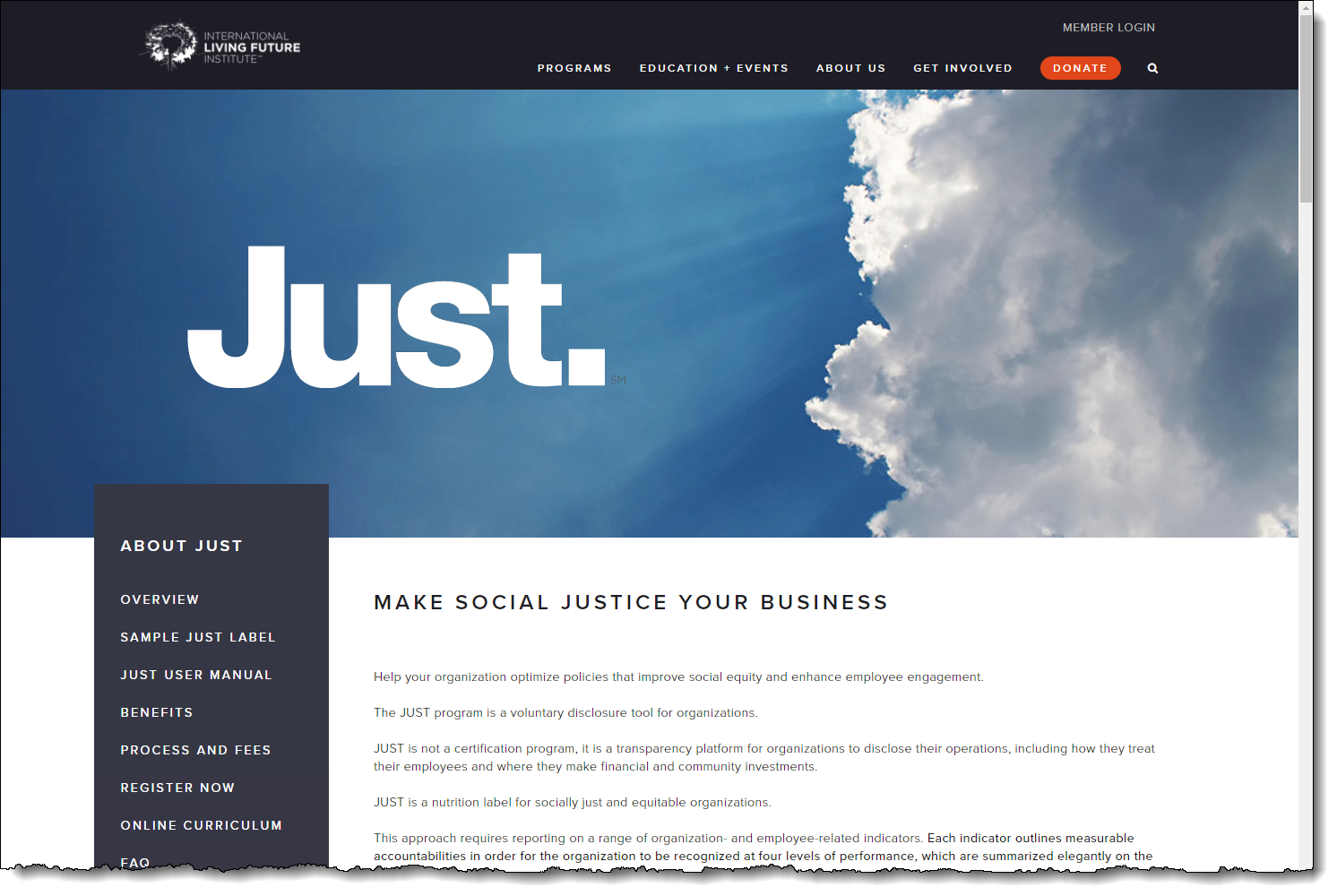 Here is the Lake|Flato Just. label. See our label online here.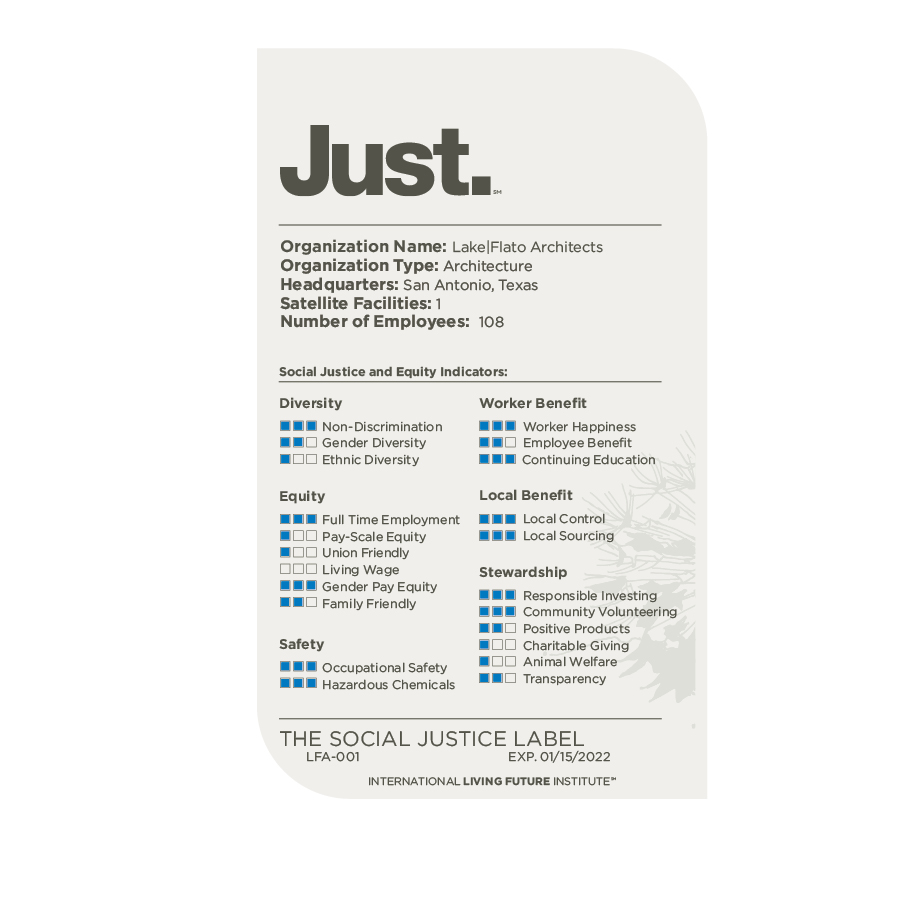 On this topic... recently, the Lake|Flato Equity, Diversity, and Inclusion Committee hosted an open forum where anyone could talk about challenges they have dealt with within our industry, particularly during construction administration.