THE DOGRUN
a place to share ideas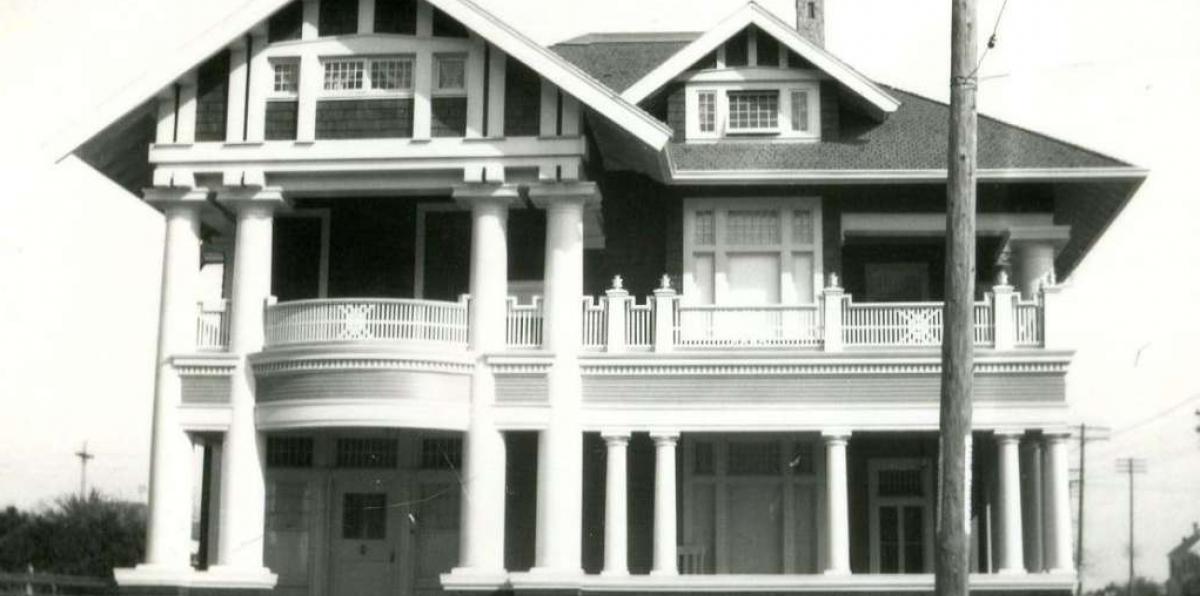 Posted by Kate Sector on 2/8/21 at 9:58 am
Lake|Flato is passionate about public service and sharing our design and sustainability expertise. We are a committed member of Public Architecture's 1+ program, which fulfills a yearly pledge to contribute at least 1% of our design staff's total project hours toward pro bono design work focused on non-profit clients working for the public good. We have added a new project, the Kelso House, to our 1+ pledge this year.
Kelso House is a historic Monte Vista home designed by Atlee B. Ayres for Judge Winchester Kelso in 1906. The property was later donated by Cappy Lawton to San Antonio's Power of Preservation Foundation (PoP). PoP works closely with The Office of Historic Preservation (OHP), which strives to protect "the historic, cultural, architectural, environmental, and archaeological resources that make San Antonio unique." The Kelso House is the site of PoP's first Learning Lab, a partnership with local colleges and universities and OHP that provides hands on training for students and community members. PoP's Learning Labs are demonstrating the role of cultural heritage in climate action by incorporating material reuse and carbon neutrality into the preservation process, all while training San Antonio's next generation of craftspeople. The final restored home will likely be used as an office, and proceeds from the sale or lease will help PoP undertake similar hybrid restoration-training opportunities across San Antonio.  

Kelso House 1906 (Credit: Alexander Architectural Archives at the UT Austin) VS 2019 (Credits: PoP)
Lake|Flato has partnered with PoP and OHP to provide design performance consulting to restore the Kelso House to top sustainable standards such as The International Living Future Institute's Zero Carbon certification and Build San Antonio Green. Leveraging our firm's experience with retrofitting and adaptive reuse projects, Lake|Flato will guide the Kelso House to be a Zero Carbon certified building, meaning it will produce zero carbon emissions. Carbon is also known as the greenhouse gas emissions (GHG) associated with global warming potential (GWP). Buildings account for 39% of global GHG emissions, making it a high priority for designers to help reduce carbon through both operational and embodied methods. Embodied carbon specifically refers to the GWP associated with the GHG emissions produced during a material's full life cycle (extraction to end of life).
The Zero Carbon certification focuses on both embodied and operational energy: "One hundred percent of the operational energy use associated with the project must be offset by new on- or off-site renewable energy. One hundred percent of the embodied carbon emissions impacts associated with the construction and materials of the project must be disclosed and offset." Most of the energy produced to create a material is virtually erased through the reuse of that material, making building restoration through historic preservation one of the most impactful ways to reduce a buildings embodied carbon.
The Zero Carbon certification aligns perfectly with Lake|Flato's commitment to the AIA 2030 Challenge, which strives to achieve carbon neutrality by 2030. With low-carbon material selection and zero carbon certification documentation and management, Lake|Flato seeks to develop an inherently sustainable solution that demonstrates the connection between adaptive reuse, historic preservation, and environmental performance. Look out for future posts on how we are calculating operational and embodied carbon, the Zero Carbon certification process, and restoration updates!
AIA2030 Charts 2020 pEUI % Savings - Photo Credit: AIA