THE DOGRUN
a place to share ideas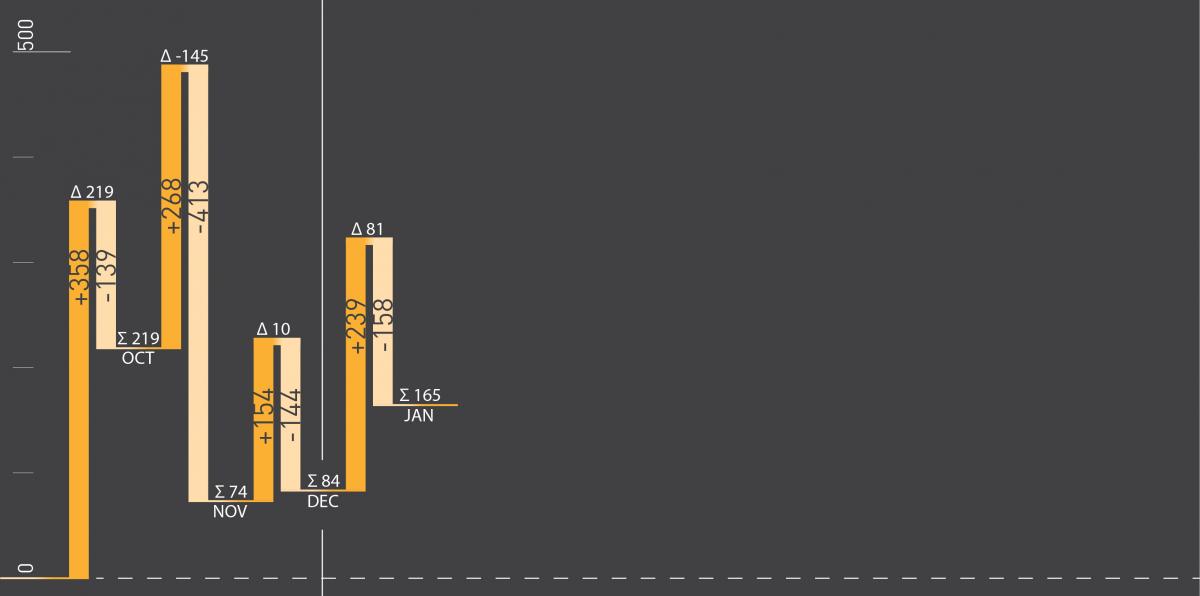 Posted by coreysquire on 2/6/15 at 11:12 am
The Josey miniseries is back and better than before with re-branded sustainability graphics! At Lake Flato, we are pushing forward with our efforts to visually display the graphs and data of the sustainability world and after a month hiatus, here they are.
This is the fourth and fith post of a thirteen post series on the process of obtaining Living Building Status. Each month over the next year, we will be posting an update on our water and energy usage as well as an overview on how we achieved each of the 20 imperatives mandated by The Living Building Challenge.
Since the last update in early December, energy use has been running smoothly. December was basically a wash where a combination of cold and cloudy conditions caused out energy generation to drop and our consumption to raise. At the end of the month, we had generated just 10 more kWhs that be consumed. January saw our energy use raise back up to pre-grand opening levels, netting 81 kWh for the month and 165 kWh for the performance period so far.
Decatur saw a drier than average December and a slightly wetter than average January, as our cistern is staying as full as ever. Because a fear of freezing pipe, the well pump was turned off for the winter, but the cistern, wetland, and water purification system is up and running through the winter.