THE DOGRUN
a place to share ideas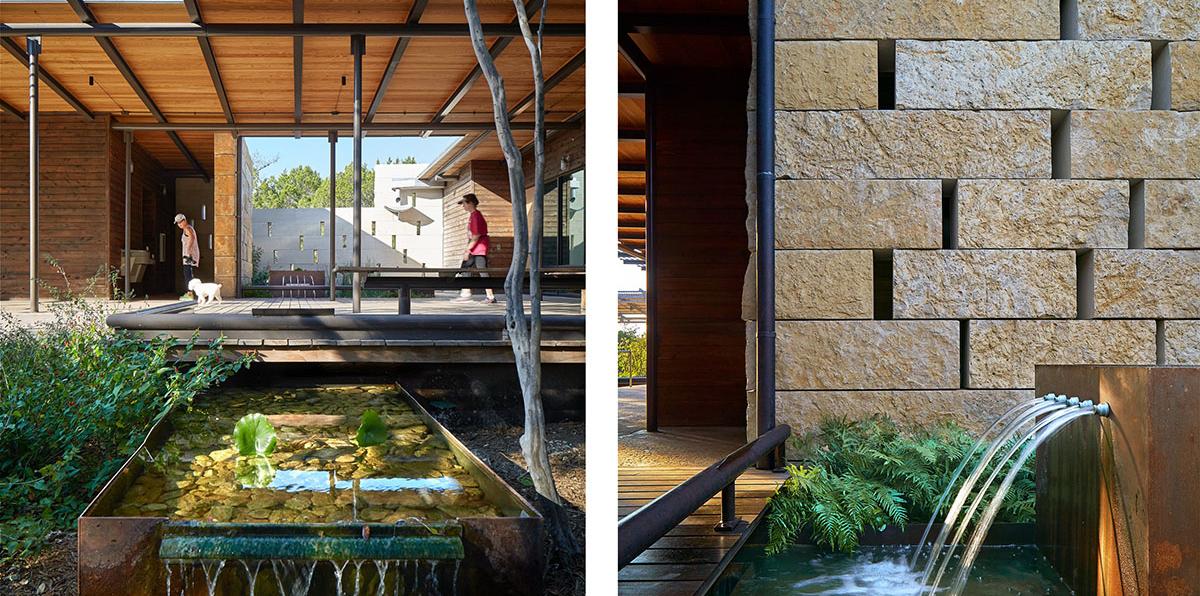 Posted by Kelly Weckman on 4/7/21 at 4:21 pm
Investigations Team: Andrew Herdeg, Kelly Weckman, Allison Peitz
We are at a critical point in time in which the "silver wave" of the baby boomer generation is growing rapidly and beginning to enter retirement age. This large cohort of seniors will need housing, and ideally, housing that can fit their changing needs as they age. There is a growing desire to age in place and avoid the upheaval of displacement so late in life. Senior living communities that can adapt to the changing needs of aging seniors are becoming a commodity, and as this sector grows there is an opportunity to explore models of senior housing and envision thoughtful and inspiring typologies.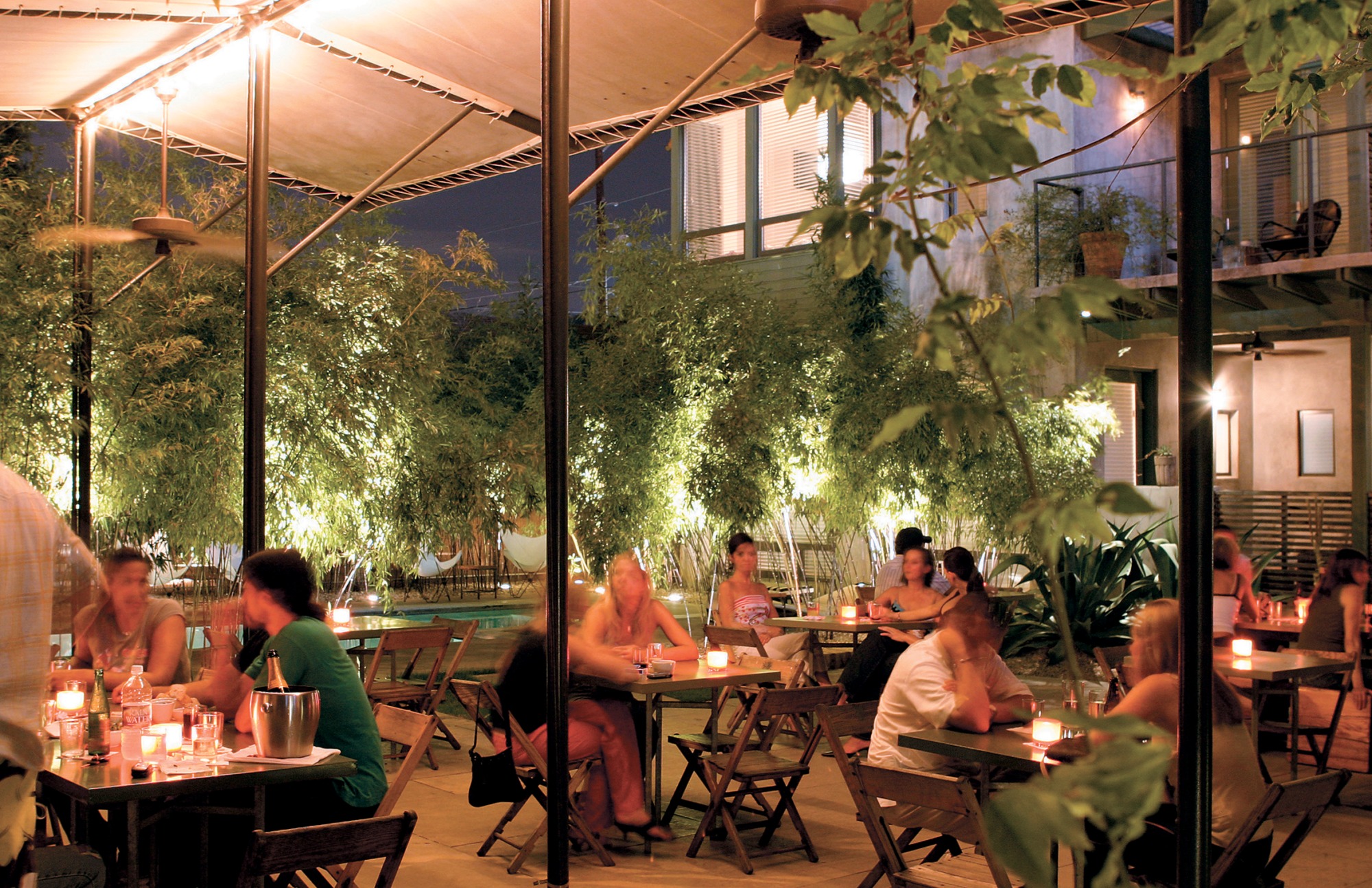 The design ideas behind shared outdoor spaces, such as the courtyard space at Hotel San Jose, transcend project type.
Parallel to this is an increased collective awareness regarding the physical and mental health benefits of nature and spending time outdoors. Ever since the landmark study in 1984 by Roger S. Ulrich correlating views to nature with shorter hospital stays and less pain medication, the health benefits of biophilic design have been widely studied and are becoming common knowledge. However, in many cases, seniors are inheriting senior living facilities that didn't benefit from this knowledge. There is an opportunity for Lake Flato to develop a unique approach to senior housing centered around biophilic design, pulling from our pre-existing areas of expertise.
Our research will compile studies regarding senior living, health/wellness, and biophilia, and document existing projects and base-line market research.  This research will be used to develop an approach to senior living communities that synthesizes Lake Flato's expertise, prioritizes senior wellness, connects seniors to the natural world, and promotes joy in aging.
Senior living design is not only centered around care, but also supporting residents' lifestyles. As a team, we're interested in animating senior living environments in a similar way, connecting communities with the outdoors.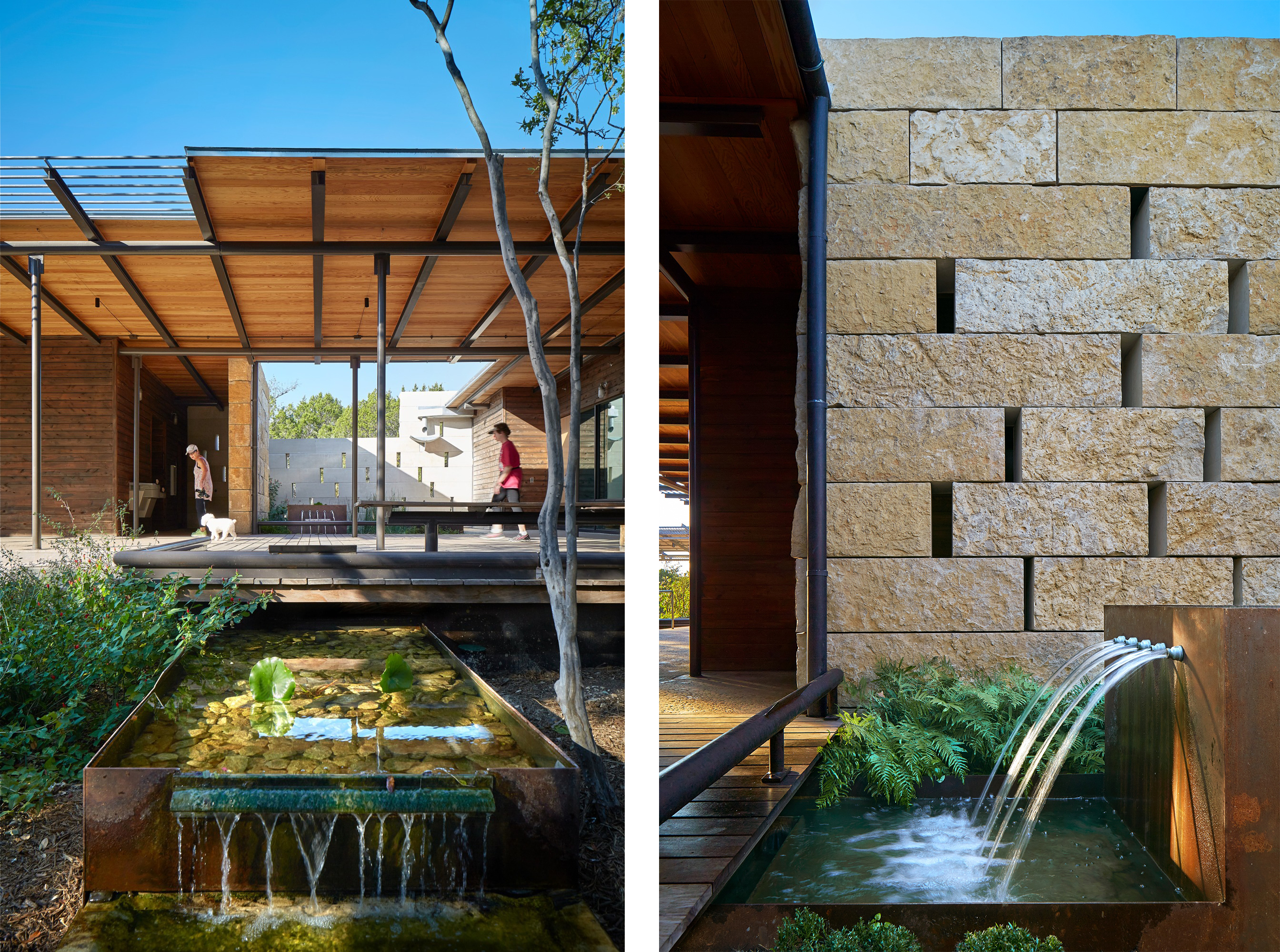 At Hardberger Park, biophilic elements such as water features and natural materials connect visitors' with the landscape.
Particularly in the post-pandemic world, spaces connected to the outdoors become more important to people's health and wellness.
The team imagines residential outdoor living spaces could be successfully explored in a senior living context.
Lake|Flato Investigations invites individuals and teams across the office, regardless of discipline or experience level, to propose independent research projects that contribute to our firm's collective knowledge. We leverage learning from inside and outside our professional experience toward the goal of better integrating design and sustainability by exploring relationships between the built environment and human/ecological wellbeing. Eco-Senior Living is one of three on-going Investigations at Lake|Flato this year. Stay tuned to The Dog Run for  updates on the research throughout the year!