THE DOGRUN
a place to share ideas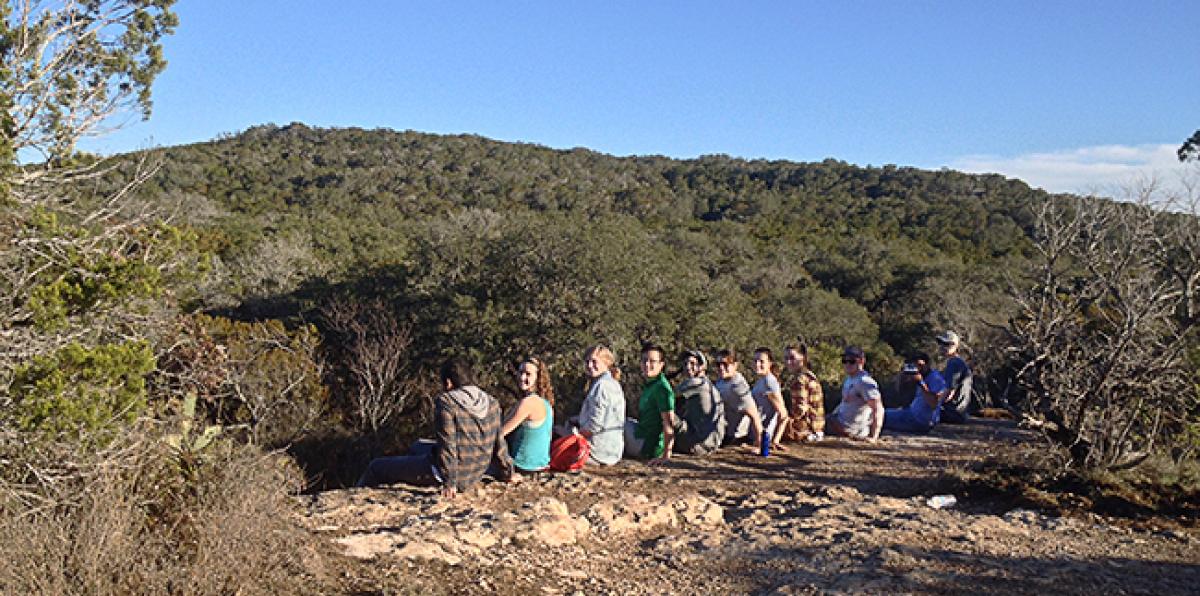 Posted by jnieves on 1/28/15 at 4:12 pm
Taking advantage of the 70 degree weather in January, the intern crew decided to take a trip to Government Canyon and check out a classic Lake|Flato visitor center as well as some prehistoric dinosaur foot prints.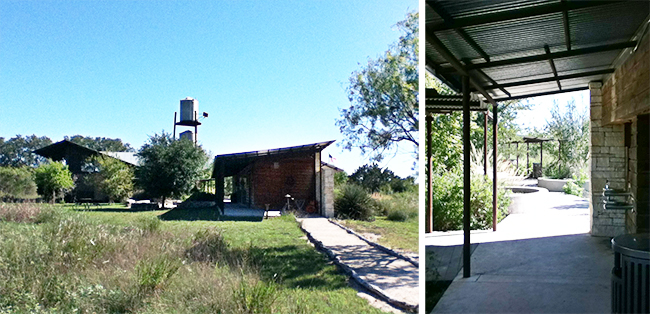 It is always fun to see Lake|Flato's work first hand and the visitor center at Government Canyon was a great place for the new interns to start.  Sustainability was a key driver in the design with its recycled oil field pipe structure and rainwater collection from the screen porch's diagonal butterfly roof.

Corbin was fascinated with the various floor textures, both of the visitor center and of nature.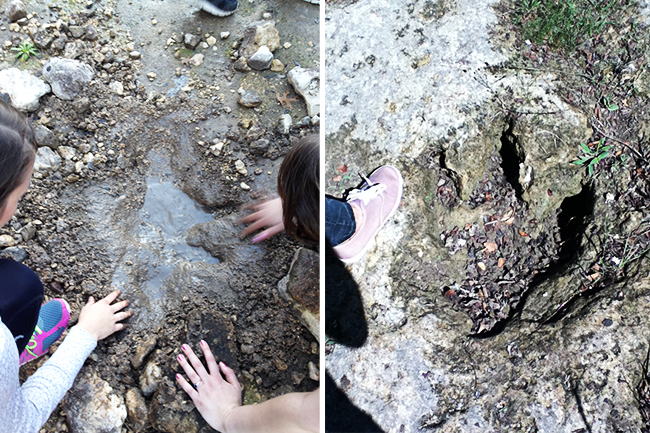 Just when I thought I couldn't be more excited for the new Jurassic Park movie, we saw real footprints left by dinosaurs millions of years ago.  Now I know what you are thinking because I thought the same, "How on Earth are their dinosaur footprints?!"  Well after watching many dinosaur footprint videos on youtube (perhaps not the most reliable source but it convinced me!) I learned when a dinosaur walked across a muddy creek bed at the right time, just before it when dry, the mud would harden and fossilize into rock preserving any imprints left in it.  Madness!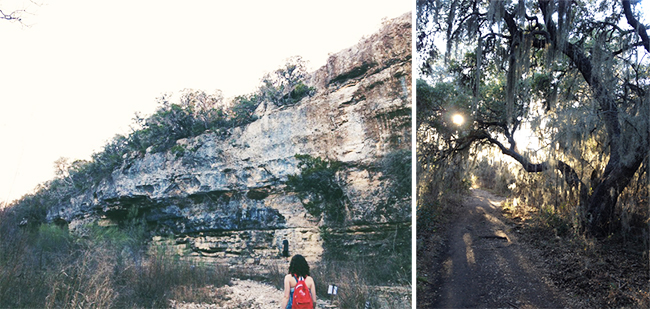 I strongly suggest going for a hike at Government Canyon State Park.  It is a great place for strolling through the Texas wilderness and an awesome opportunity to live out childhood dreams and discover some prehistoric remains. And yes, both the building and the footprint made the lick list.