THE DOGRUN
a place to share ideas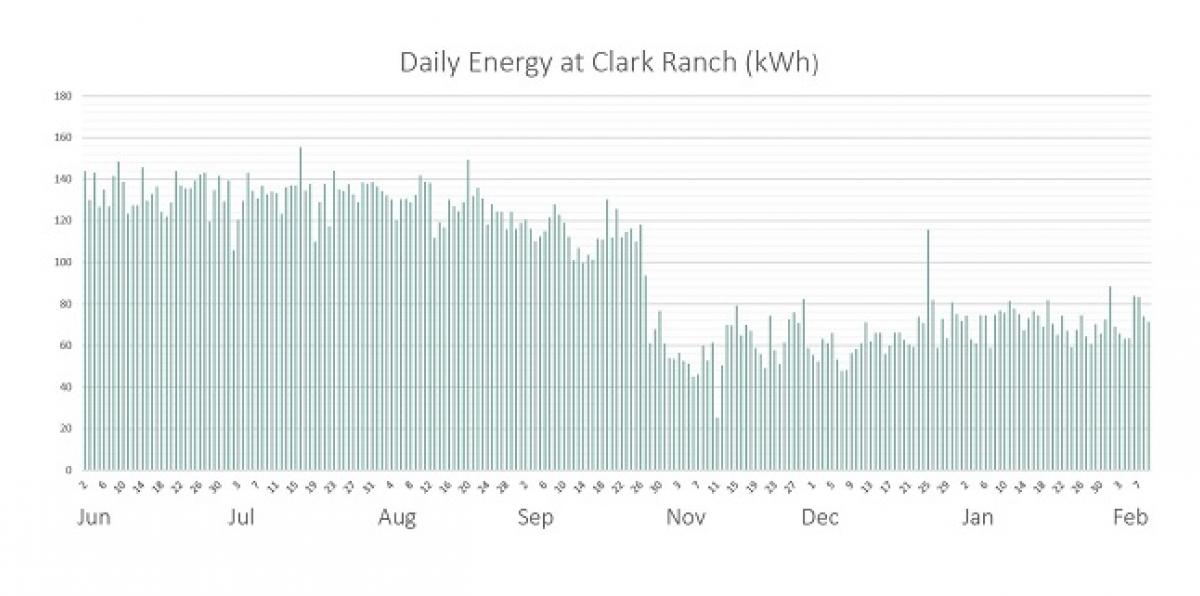 Posted by rbruce on 6/9/16 at 3:03 pm
Goat Mountain Ranch, a ranch house overlooking the Nueces River, recently earned LEED certification. The project is sited on an intermediate bluff overlooking the expansive Nueces River Valley to the southwest and upward towards views of Goat Mountain and a bowl-shaped ridge encircling the site's northern half.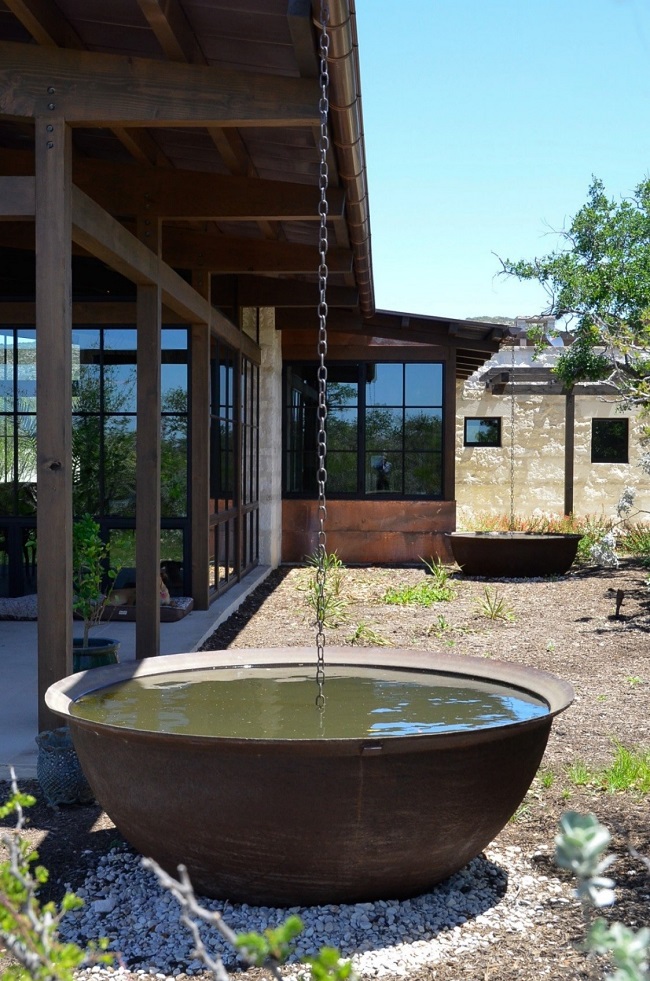 Outfitted in natural and local materials that weather gracefully, the home features materials the owner collected over time from her family's Louisiana farm. Reclaimed wood siding is incorporated in ceilings and interior walls while steel kettles, once used for boiling sugar cane, are reinterpreted as water catchment containers for the rain water system. These reclaimed materials provide Goat Mountain Ranch with both a rich patina and reverent nod to the owner's family history.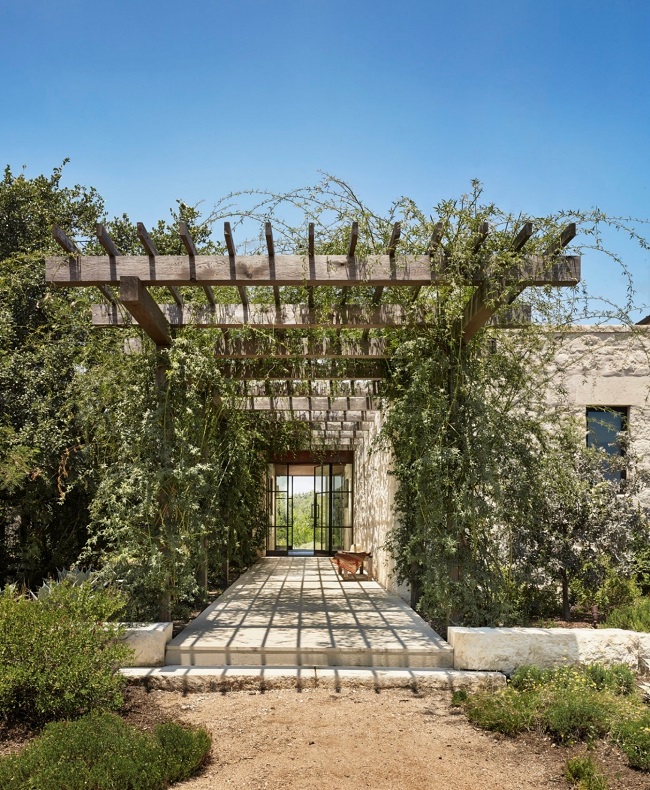 An arbor crafted of wood and covered in vines welcomes guests in an entry breezeway with shade, dramatic dappling of light, and direct views to Goat Mountain beyond. The breezeway unites the two volumes of the house — a main living area to the west, and a master suite and library to the east. Open and spacious, the main living area connects the living room, kitchen and dining in one volume. A reading nook adjoins the living room as a cozy place to watch wildlife.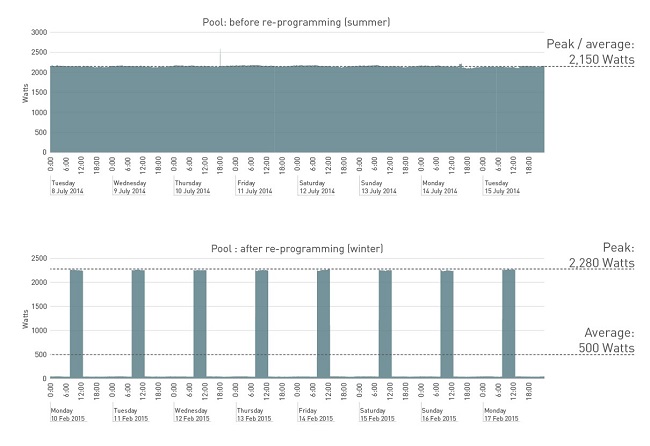 Goat Mountain Ranch is one of several projects that was equipped with an eMonitor, a live monitor that tracks and displays electricity usage in the house.  After collecting energy data, we found that the pool pump was running at a constant 2,150 watts, 24 hours a day. After reprogramming the pump to cycle on and off when needed, we were able to decrease the average wattage to 500; more than a 75% reduction in energy.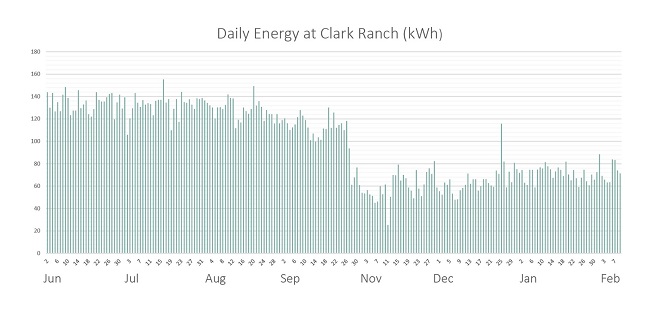 Reprogramming the pool pump made a considerable impact on the daily energy use of the house.  Live energy modeling helps us decrease utility costs for the client, and informs our design decisions on future projects.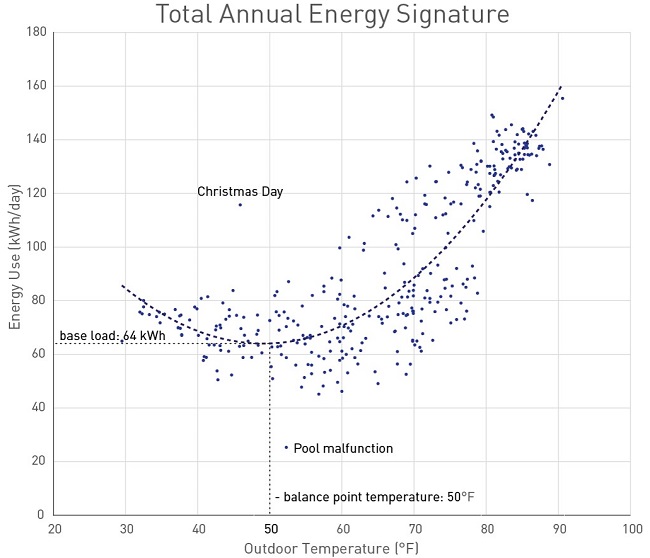 By collecting daily energy data at Goat Mountain Ranch, we can compare the energy consumption to outside temperature in order to understand the thermal characteristics of the house. The slopes of the trend lines above indicate the energy efficiency during the heating and cooling seasons. This helps us determine how much of the energy load is from heating, cooling, or temperature-independent appliances.
Congratulations to the Goat Mountain Ranch team for their hard work on this achievement!