THE DOGRUN
a place to share ideas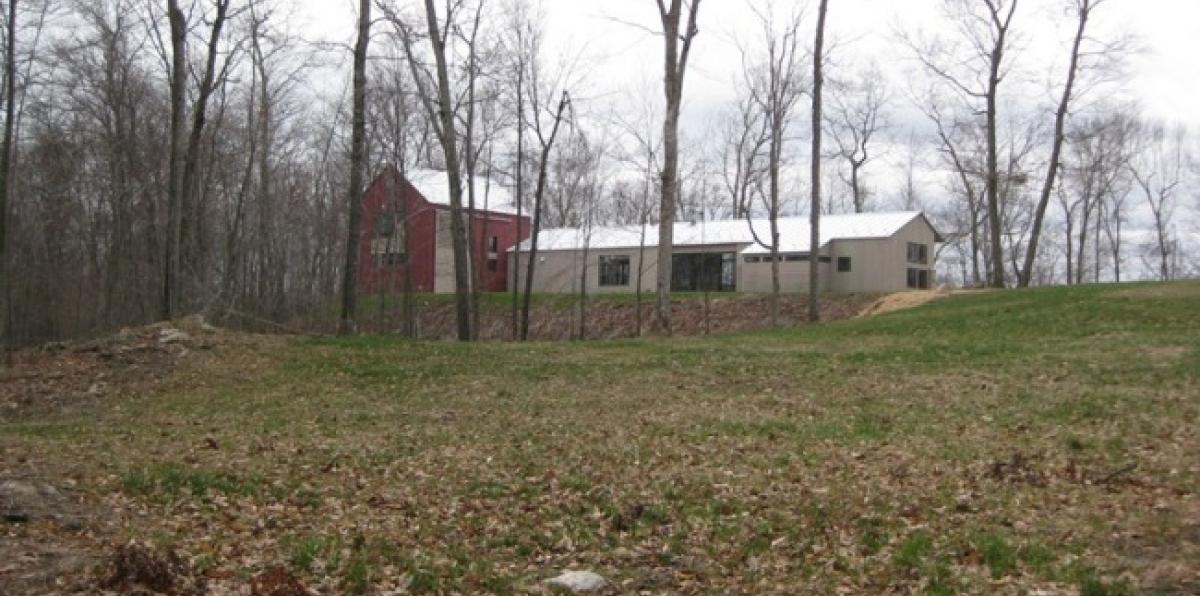 Posted by laurakaupp on 4/4/12 at 8:21 pm
I could be wrong, but I think most architects dream about spending the night in a house that they have designed.  You have basically lived in the house in your mind as it is being drawn, and mulled over every detail as it is being constructed, but you don't really know, after the keys are turned over, what it is like to live in it.  So, this past weekend, I had the architectural pleasure of staying with clients in their house.  I was super excited they invited me, and I am still reeling over my time with them - it was like a fairy tale with icing on top!
So the trip starts off with me turning around and realizing the Johnsons (LFers) were sitting behind me on the plane!  Molly got to be my seatbelt for a short bit.  They gave me a ride to Brooklyn, and we were served a great lunch at FRANKIE's 457 by a native Dentonian, TX waitress!
Some NY highlights: the best dogpark ever - Prospect Park from 5-9am; the awesome chaise "cars" at the High Line.  Laurel was sweet enough to show me around the city and I got to cuddle with their new pup Selkie.
The bedroom I stayed in, the bunk room for the Skye and Charlie, and the guest/kids bathtub
Kitchen and Living space - A popular small guest past time is running the length of the house through the aligned interior doors.  I prefer to end at the kitchen side so you can get in a good slide across the floor.
Another hotspot is the loft in the Master Bedroom.  I'm looking down from the loft at the kids and Torrance in the center photo. Charlie convinced me to crawl inside the loft closet - I could barely fit but it was definitely a good hiding place.
The big sliding door at the Auto Bahrn and the pocketing Dover Doors at the FrogTrot
More exterior shots at the south
Skye and Charlie spent most of Saturday building fairy houses which "are made from all natural materials," they explained on my fairy house tour.
Some back of house.
The cover and first page of the tale of Frog Hill we created. Big Thanks to Corey and Claire for helping!  If you would like to read on, let me know.
Laurel and Torrance invited their parents, Barbara and Charlie Robinson, and Bill and Scott from H&Y Construction to join us for dinner - the Master Building Gnomes!
So I mentioned I had a birthday on Thursday, and they did this!!!!!!!!!!!!!!!!  Please note the candles are accurately located in chimney and vent locations.
Great Friends!!  Thank you so much!!!!!