THE DOGRUN
a place to share ideas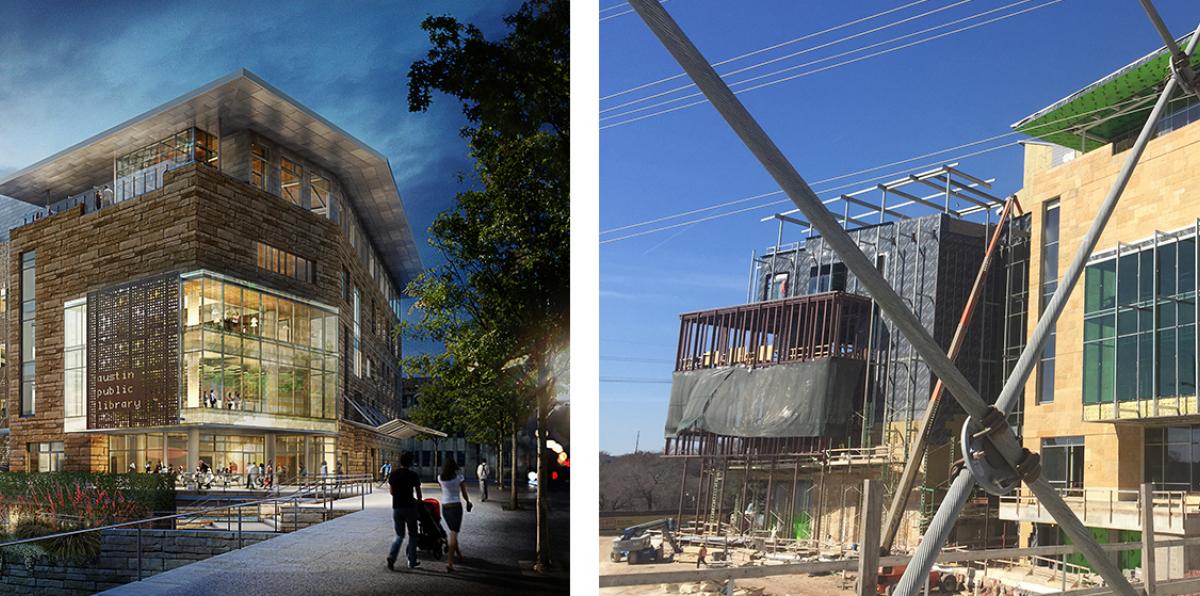 Posted by jsmith on 4/29/16 at 2:13 pm
To celebrate the large live oak that was craned up to the 6th floor green roof reading garden at the Austin Central Library today here are some recent images of the construction progress at the Austin Central Library paired alongside the corresponding renderings. To see previous images click
here.
 The Austin Public Library also has photos
here.
Here are a few more fun facts: Square Feet of Library: 240,000 Date Voters Approved bond: Nov 2006 Size of Revit Model in Megabytes: 450.1 Concrete Cubic Yard Mat Slab Placement: 10,000 Number of Gallons the Rain Water Cistern Can Hold: 373,390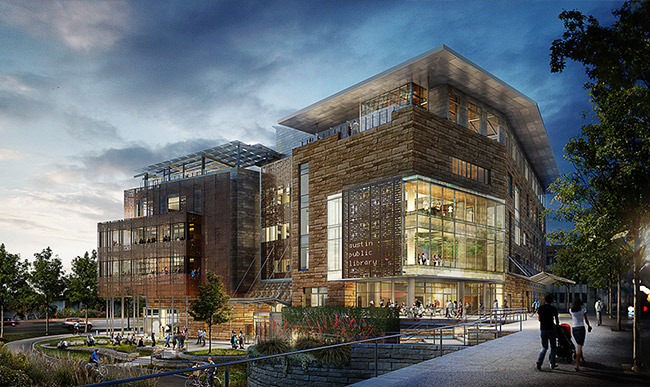 View on Second Street Bridge looking west.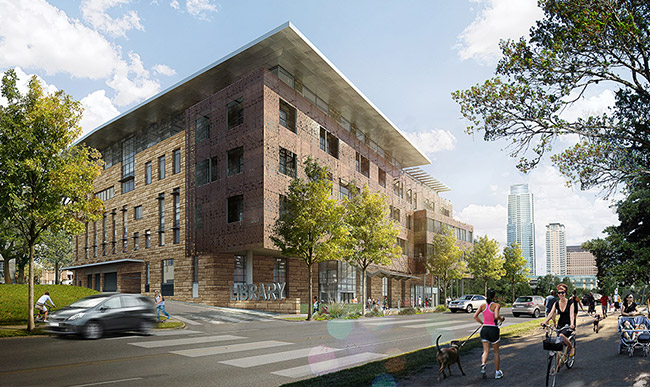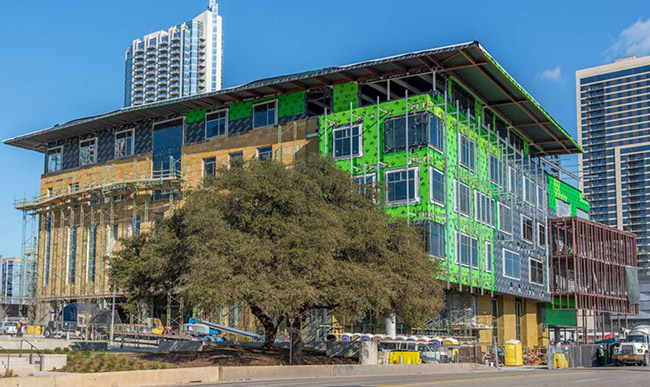 View on Cesar Chavez looking east.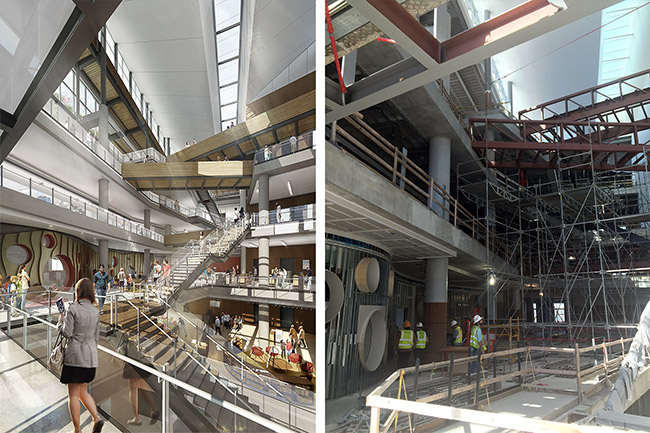 Atrium view looking west.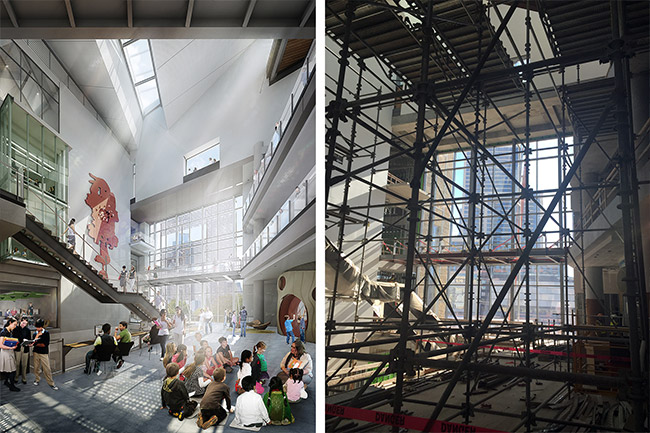 Atrium view looking east.