THE DOGRUN
a place to share ideas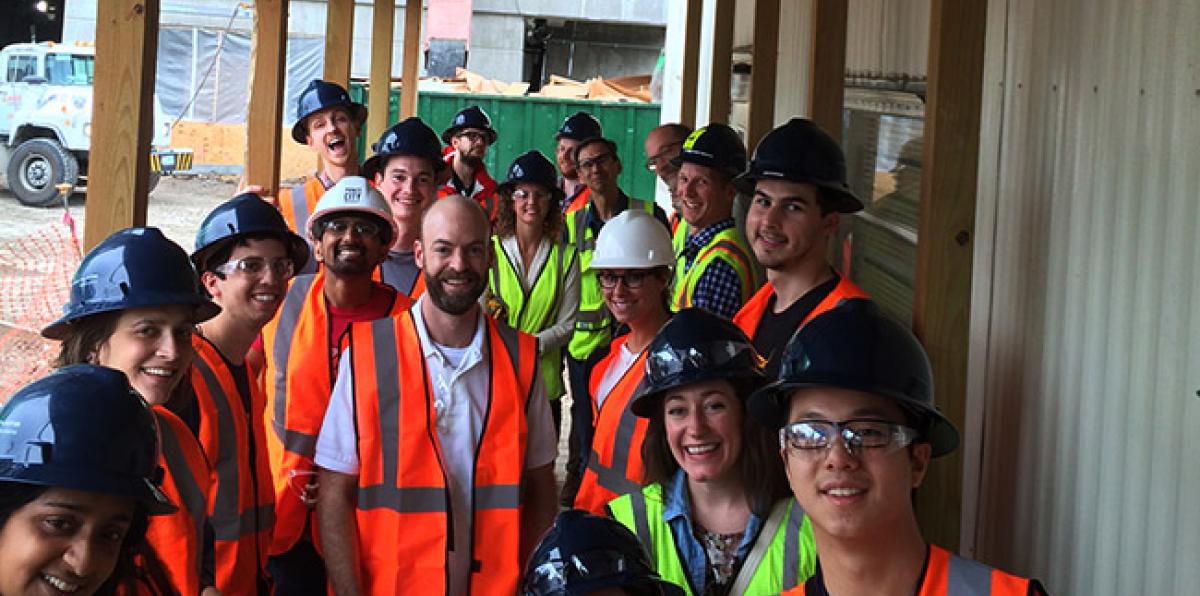 Posted by jsmith on 4/20/15 at 4:07 pm
The office visited the Austin Central Library construction site on Friday as part of our ongoing Know|How series. We were able take a look at the exposed concrete and steel structure as well as experience 'Austin's new living room' the large atrium space at the heart of the building.  As of Friday the concrete superstructure is in place and the steel roof structure is going up. The large 125' long main roof trusses are slated to be craned into place in the next week or so. Here are a few fun facts: Square Feet of Library: 240,000 Acres of Carpet: 4 Size of Revit Model in Megabytes: 389.3 Concrete Cubic Yard Mat Slab Placement: 10,000 Number of Gallons the Rain Water Cistern Can Hold: 373,390 Enjoy the photos of the building taken by LF'ers on the trip: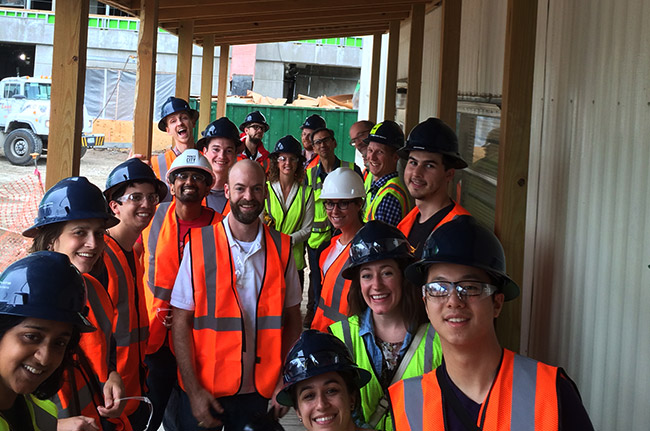 Ready to tour.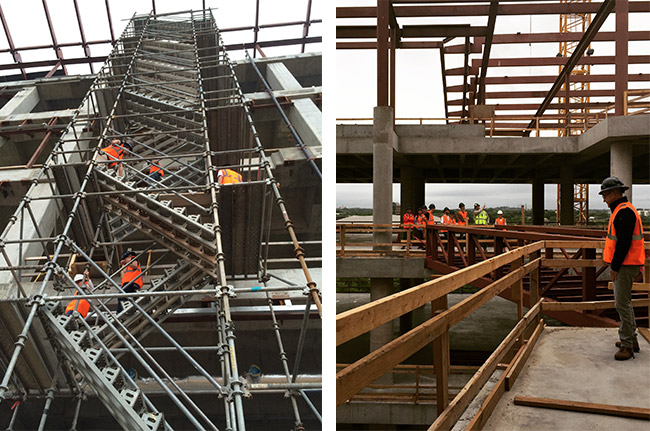 Temporary Stairs. Viewing the atrium from level 6.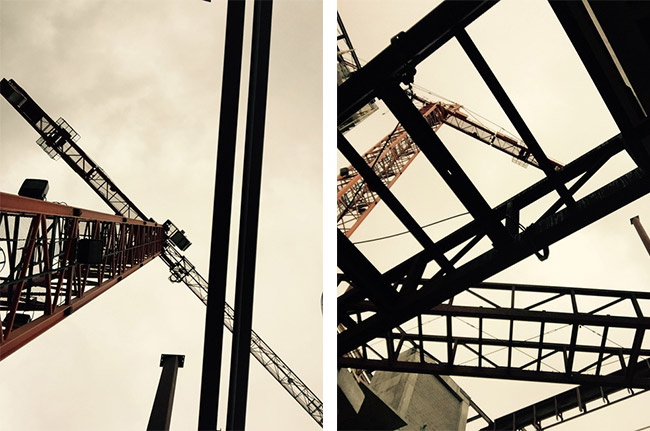 Views up at the crane.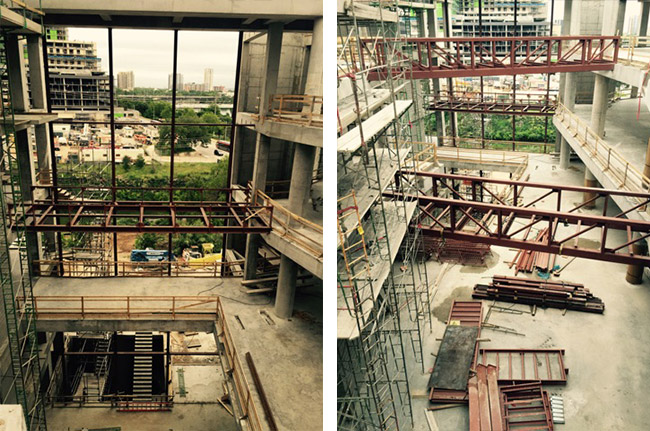 Views into the atrium.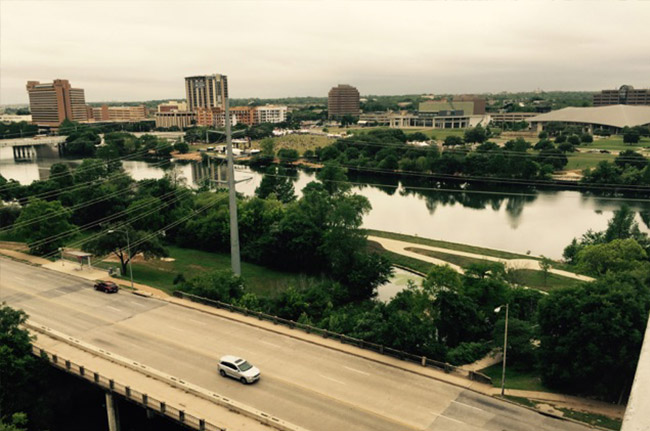 View to Lady Bird Lake from the future screened reading porch.
View across atrium to level 6; elevator bank can be seen on the right.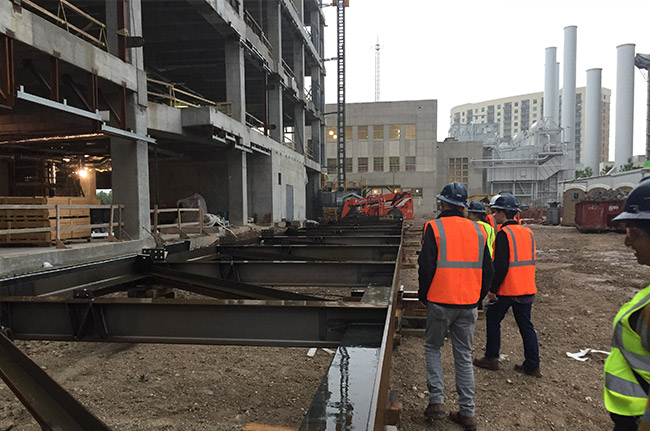 125' long roof truss being readied for placement on the roof.