THE DOGRUN
a place to share ideas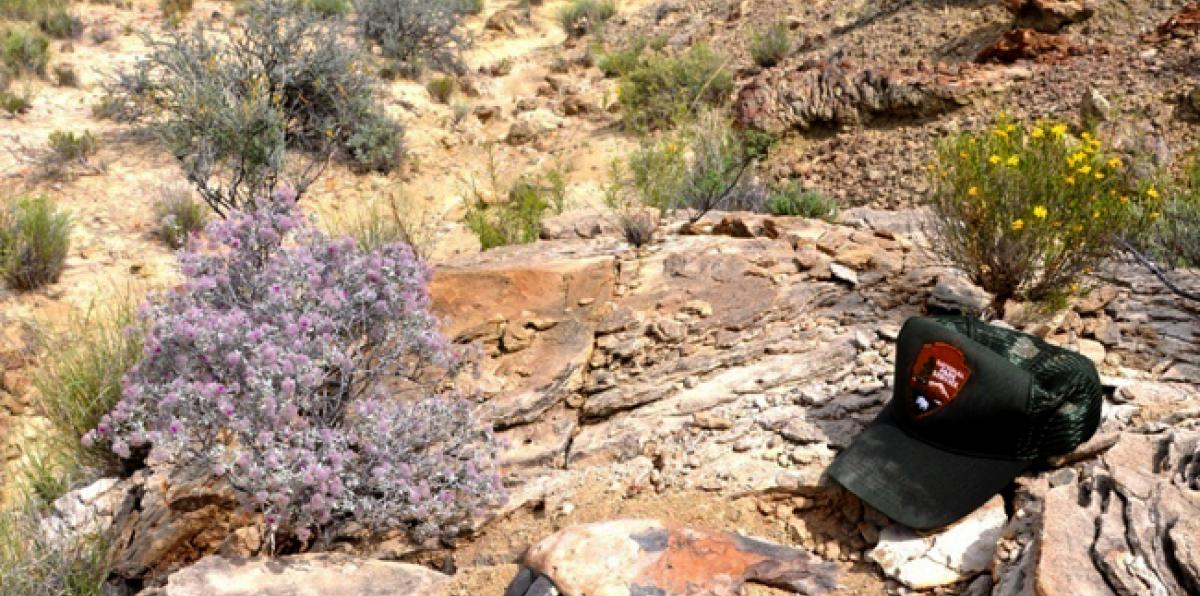 Posted by randpinson on 5/30/12 at 8:00 am
The beauty of Big Bend National Park's remarkable landscape has much to tell us about relationships between the geology and paleontology of this unique place. Big Bend National Park has produced some of the most significant fossil finds in recent decades, yet these wonders are not adequately displayed or interpreted in the Park. Additionally, Big Bend National Park is one of the only National Parks with a clearly visible 
K-T boundary
line marking the extinction of the dinosaur era. These characteristics create a unique opportunity for interpretation and education at 
the Fossil Discovery Trail
 with the help of 
Friends of Big Bend National Park
. The Trail will describe the world-class diversity and length of Big Bend's fossil history, as well as directly referencing the breathtaking surrounding landscape.
Above: site plan The Big Bend Fossil Discovery Trail is a sequence of interpretive pavilions nestled within the site near Tornillo Creek. Each pavilion interprets one of four paleontological eras: Cretaceous (Marine Environment), Aguja Formation (Coastal Floodplain Environment), Javelina Formations (Inland Floodplain Environment) and Cenozoic Period (Volcanic Savannah Environment / Age of Mammals). Using a combination of fossil replicas, interpretive text, artwork, geologic diagrams and viewing scopes, visitors will develop an understanding of the correlation between the fossils from that era and the geologic formations visible from each pavilion. The complex story of Big Bend's remarkable landscape can be brought to life through its fossil history and the artifacts found within the park.
The pavilions and exhibits will be constructed from desert tough materials that will blend with the surrounding landscape including stone walls made of material from the respective geologic era such as limestone embedded with fossils from the Marine Environment. The Big Bend Fossil Trail itself will serve as an education element. The distance walked between each pavilion is proportional to the time between each paleontological era. Hence the Trail is not simply about the eras themselves but the evolution.  After visiting The Big Bend Fossil Discovery Trail visitors will not only develop an appreciation of the spectacular and important fossils that have been found at Big Bend National Park, but an understanding of how the landscape and environment have changed over geologic time.
Above: view of the trail head
Above: view of the marine environment
Above: view of the coastal floodplain
Above: view of the inland floodplain
Above: view of the volcanic savannah
In 1996, Friends of Big Bend was incorporated as a nonprofit grassroots organization dedicated to the promotion and protection of Big Bend National Park. Their mission is to support, promote, and raise funds for Big Bend and the Rio Grande Wild and Scenic River in partnership with the National Park Service and other supporters who value the unique qualities of this natural resource along the Rio Grande. Help support Friends of Big Bend and the Fossil Discovery Trail