THE DOGRUN
a place to share ideas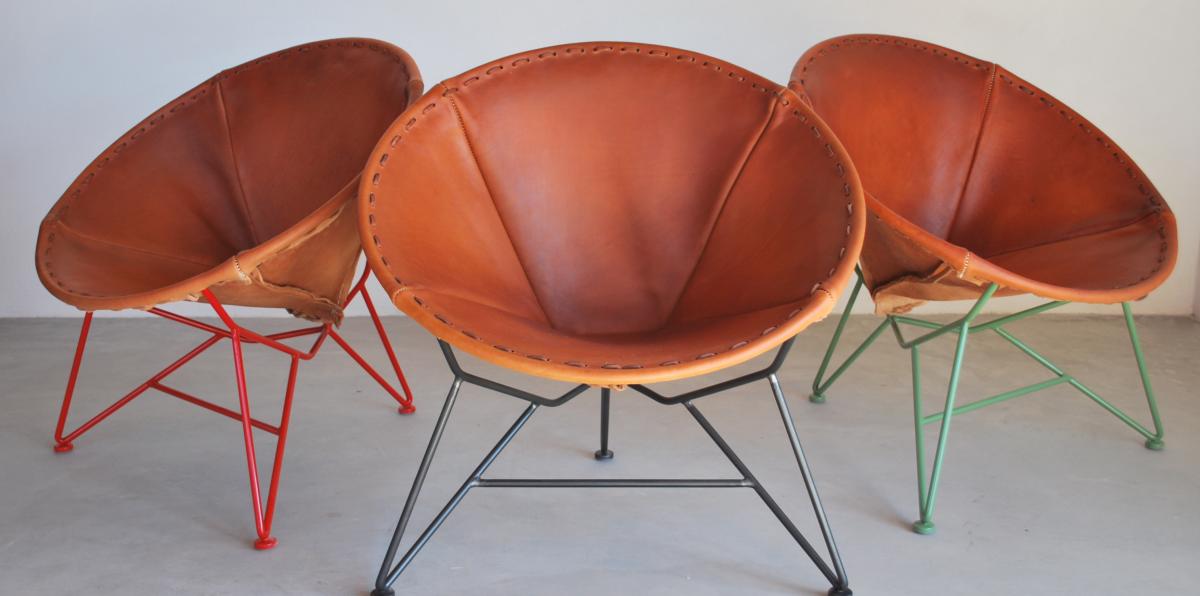 Posted by grahambeach on 11/8/11 at 12:30 pm
"My admiration for Jamey Garza's many talents goes back to the many, many, walk throughs we did together with Liz and Fletcher while planning the rooms at the Hotel San Jose. It was exhausting work but, we made it fun. With Liz and Fletcher's constant prodding we must have covered every possible furnishing configuration. While our pursuit of a particular balance and comfort lead us down many divergent paths Jamey's careful eye and attention to detail lead to a set of elegantly constructed pieces of wood and steel that highlighted the nature of materials and the careful hand of a true craftsman.
We became fast friends those years ago, and remain that today. Now that Jamey and Constance have made their home in Marfa there is an ever more exciting group of work coming out of their collaboration together. With inspiration drawn from their surroundings and the simple handicrafts of the region they have put together some amazing new pieces." -bob harris
LF: Where do you call home?
GDB:
Constance and I have called Marfa, Tx. home for the past 8 years... and we see Marfa as being our home for the foreseeable future. I'm a Texas guy... born and raised in Austin. Constance was born and raised in San Franciso, Ca. We met in San Francisco in 1996 (I had moved there in 1988 to attend graduate school at the San Francisco Art Institute).
LF: What led you to your craft?
GDB:
My father had learned the welding trade from his father who owned and operated G&M Radiator repair and welding in East Austin. My brother and I picked up some of the basics of metal working from our Dad when we were in junior high/high school... my grandfather Garza had retired by then, and the better part of the welding equipment from his East Austin shop ended up in our suburban garage. As an undergrad student in the Art Department at The University of Texas, Austin I began to develop a broader range of uses for my earlier metal work skills and also learned my way around a wood shop. After I completed my MFA at the San Francisco Art Institute, I was showing my paintings in galleries mostly around San Francisco and Los Angeles. At the same time, I was designing and building custom furniture pieces and retail display fixtures, primarily for boutique retail stores and restaurants in the Bay area. I have to say that the turning point for me as a furniture designer and builder came when I was invited to work with Liz Lambert and Lake/Flato to create the furniture for the Hotel San Jose in Austin, Texas.
Constance owned and operated a women's boutique clothing store when we met in San Francisco. She designed a portion of the clothes that she represented in her store. When we moved to Marfa, Constance joined me in the design aspects of Garza Design + Build Furniture, and used her earlier experience with textiles and fabrics to begin making custom patch work fabrics for some of our upholstery needs, as well as pillows and blankets. Constance recently completed a patchwork tablecloth that was 10' wide x 46' long. The tablecloth was commissioned as part of a fundraising dinner in San Francisco that commemorated the 40th anniversary of the Alice Waters restaurant, Chez Panisse.
LF: What are you working on now?
GDB:
Right now, Garza Design + Build is focusing on developing our first "group" of furniture. We have always been creating designs for specific projects or commissions, so now we want to introduce designs that we make in small production runs. We began this first group of furniture with a chair that was influenced by the Mexican "Acapulco" chair. We reworked the steel rod base to create a base with more strength in the design, and replaced the nylon cord used to upholster the "Acapulco" chair with Saddle Leather for our chairs. I think that whereas the "Acapulco" chair gives the sense of an ocean / beach feel... our Saddle Leather chairs evoke more of a high plains desert feel. At this time, our Saddle Leather group consists of the ROUND chair, the OVAL chair, the DINING chair, the COT / DAYBED and the OTTOMAN. We also continued with the steel rod base design to create a CAFE TABLE and STOOL. Constance and I have begun to renovate part of our office / workshop building in Marfa to create a GDB Furniture Showroom. We are working on this in between our furniture projects... so it's been a little slow going... but we hope to have it completed and open sometime early in 2012.
  GDB Oval Lounge Chair with Ottoman. Saddle Leather, steel rod frame.
GDB Dining Chair. Saddle Leather, steel rod frame.
GDB Cot / Daybed. Saddle Leather, steel rod frame; with GDB pillows made from vintage Bolivian blankets
GDB Cafe Table and Stools. Steel rod frames with Pecan tops made from fallen Texas Hill Country pecan trees.
Constance after completing her 10' x 46' patchwork tablecloth For More Information visit the Garza Design + Build
Website
.