THE DOGRUN
a place to share ideas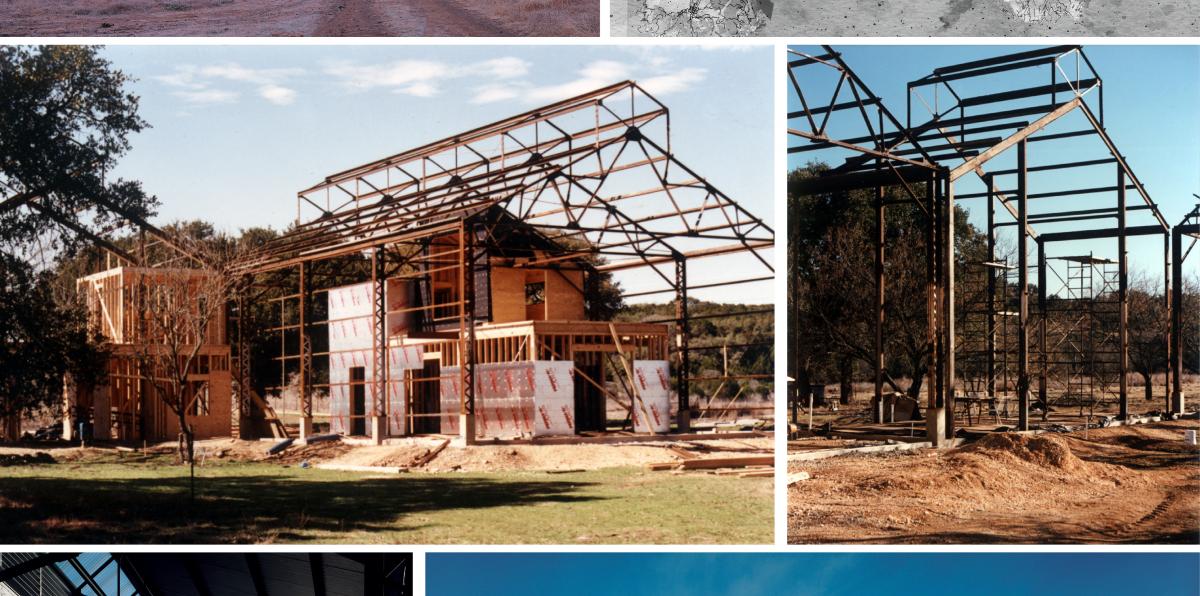 Posted by skairam on 8/31/15 at 8:01 am
A few weeks back we had another edition of our office show-and-tell, 3x6x9. This time we asked some vetern LF'ers to present their favorite Lake Flato projects from the early years. We heard a lot of great stories about clients, contractors and office antics. We learned about some projects that were not only formative for the trajectory of the firm but also individual colleagues (for example, Laura did a study of the Carraro house in grad school, which she explained transformed how she conceived of the single family home). Personally, it was interesting to see how we used to use solid walls so effectively in past projects. Contemporary architecture has an penchant for transparency, using glass everywhere to convey a sense of luxury. However, all of the older projects we looked at created safe, protected places that juxtaposed beautifully with more expansive open space and views. Hopefully some of this mentality will creep back into our work.
Laura's Favorite:
CARRARO RESIDENCE; Kyle TX, 6,900 sf (only 2,750 conditioned!) Ted Flato, David Lake, Graham Martin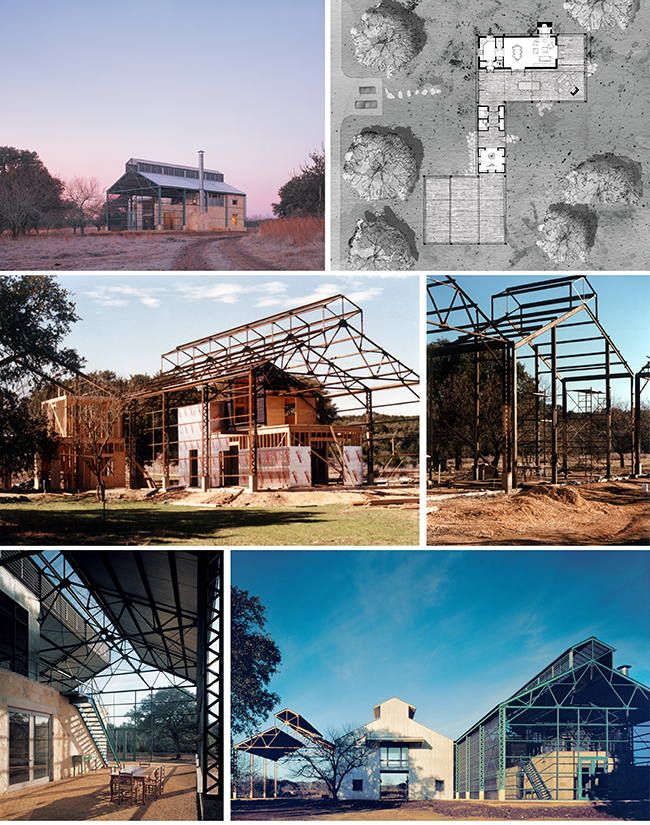 The house reused the steel frame, stair rails, and ventilators of a 1930's decommissioned cement plant bought for $20,000. The 40' x 180' steel-frame structure was re-erected into a "Z" shape around existing oak trees, with an open carport, a two-story, metal-clad library and master bedroom, and a huge screened-in living area. Enclosed within this great screened "room" is a conditioned limestone kitchen-dining-living volume that shields the house from winter winds, while funneling summer breezes from the southeast.
Matt's Favorite:
1. NILAND LAKE HOUSE : Experience of the Temporary Resident (the weekender)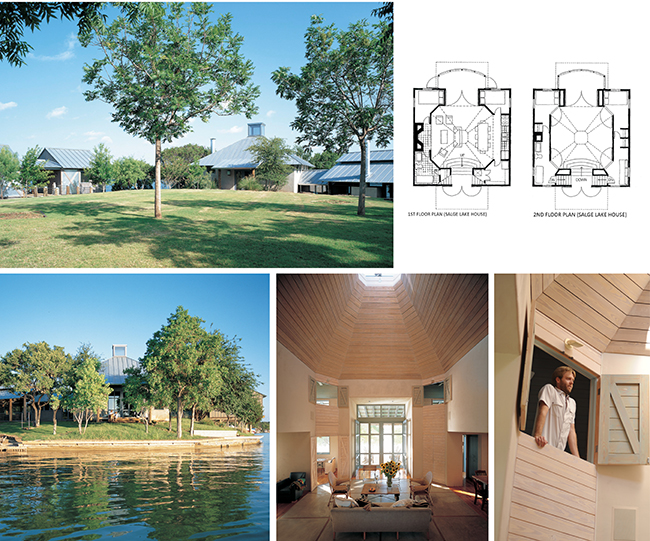 2. CUTTING HORSE RANCH: Experience of the Full Time Resident (the quarter horse)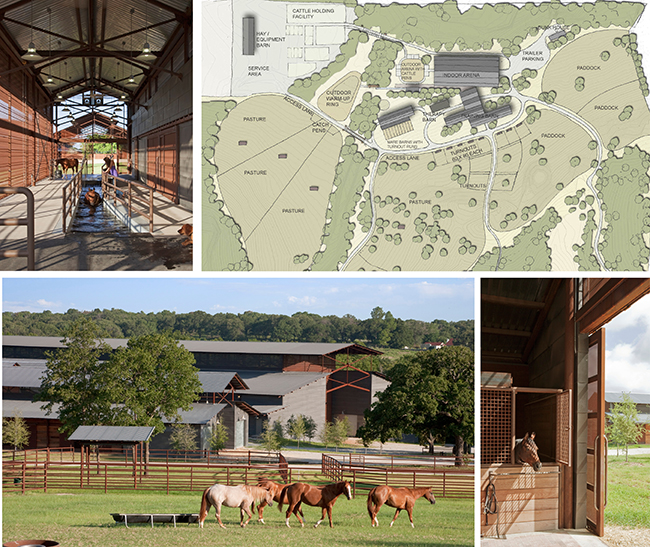 3. TEXAS STATE CEMETERY: Experience of the soon-to-be Permanent Resident (the visitor)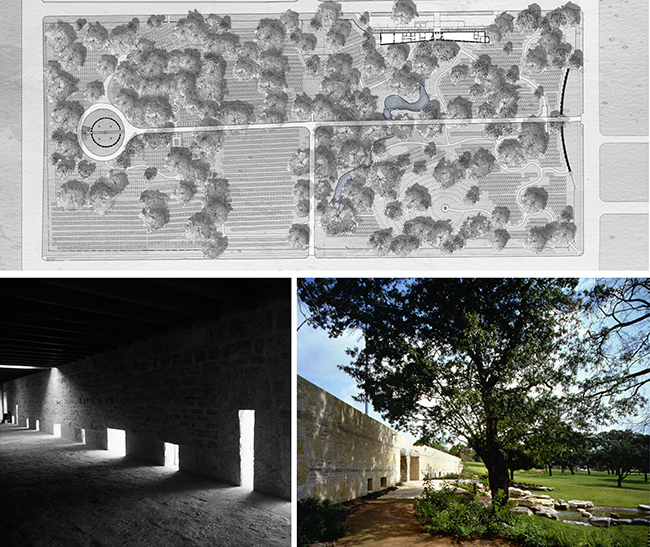 Rebecca's favorite:
DUNNING RESIDENCE, Santa Fe NM, 4600 sq ft David Lake, Ted Flato, Andrew Herdeg, Roy Schweers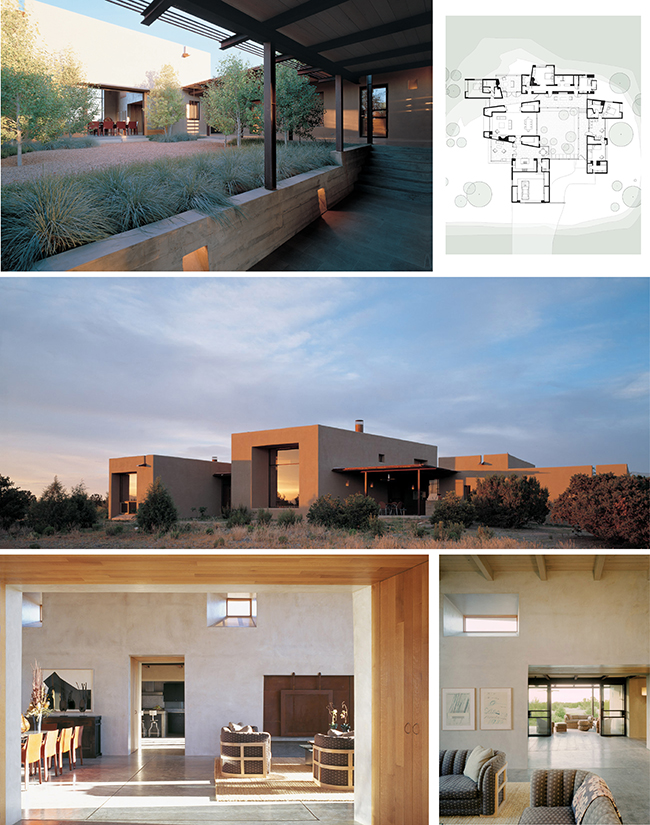 Located on a wide-open hill northwest of Santa Fe, the site provides tremendous views of a variety of distant peaks and the night lights of Los Alamos. The compound of six simple stucco volumes is connected by open and enclosed low porches (portales) and galleries and is organized around a central courtyard providing a private and protected natural space. The stucco volumes, housing the primary living spaces, take advantage of the select views while shielding the adjacent portales from the harsh sun.
Matt's Favorite:
DALLAS ARBORETUM, Dallas TX, 52,000 sq ft Ted Flato, David Lake, Matt Morris, Karla Greer, Candid Rogers, Andrew Clements, Matt Burton, Francisco Lopez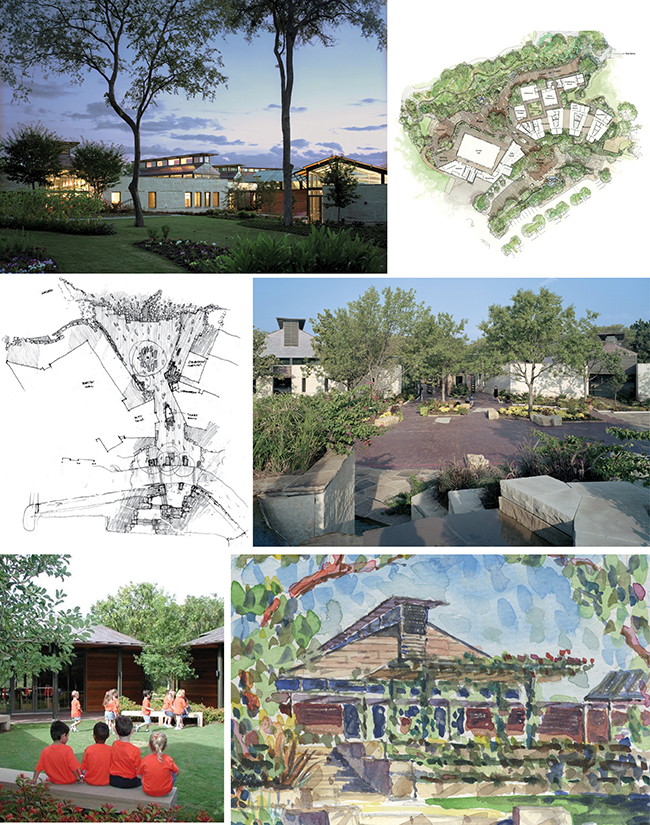 1. The walls of the visitor center create an edge and transition zone between urban Dallas and the peaceful gardens beyond. 2. The buildings, clad in glass, copper, and cedar, contrast with the earthbound stone walls through which visitors pass, and help to define small outdoor rooms at the garden's edge. 3. The line between garden and buildings continues to blur as plants take over the trellises and porches on the garden side of the buildings.
Kim's favorite: 
LASATER RESIDENCE, Fort Worth, TX. 4,500 sq ft Ted Flato, Karla Greer, David Lake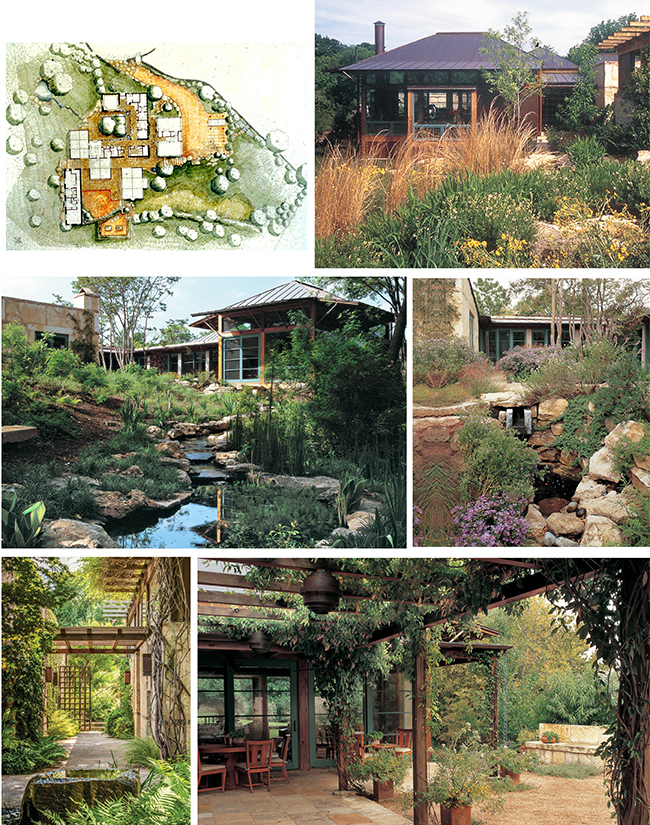 Located on a heavily wooded site, this home takes advantage of the natural characteristics of its surroundings. The site was broken into a series of "streets" with courtyards and open spaces defined by walls of native limestone; the streets follow an open-air descent to the native landscape at the lower end of the site. Bisecting the site with the residence created two distinctively different gardens: a shade garden featuring large trees and native vegetation, and a garden of soft grasses that overlooks the river valley.
Heather's Favorite:
UTHSC SCHOOL OF NURSING, Houston TX, 190,000 sq ft David Lake, Ted Flato, Greg Papay, Kenny Brown, Jay Pigford, Matt Burton, BNIM Architects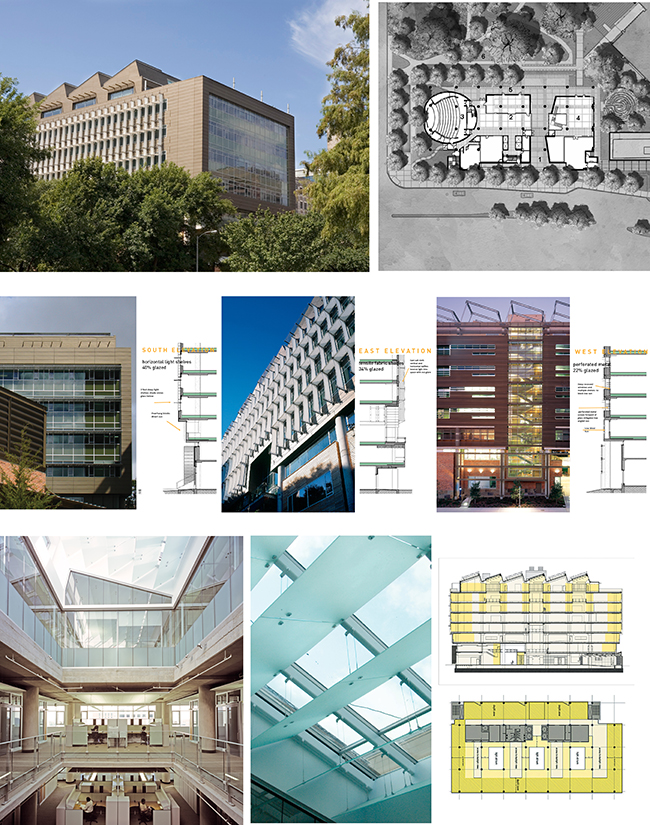 The School of Nursing for the University of Texas Health Science Center at Houston enhances human health and productivity, while minimizing the impact on the environment. It was built with 50% recycled materials and reduced energy use by 40% and water use by 60%. Each façade responds to the solar demands of each exposure, and the design incorporates systems that reject heat, direct daylight, recycle rainwater, allow for photovoltaic panel integration, and use local materials.