THE DOGRUN
a place to share ideas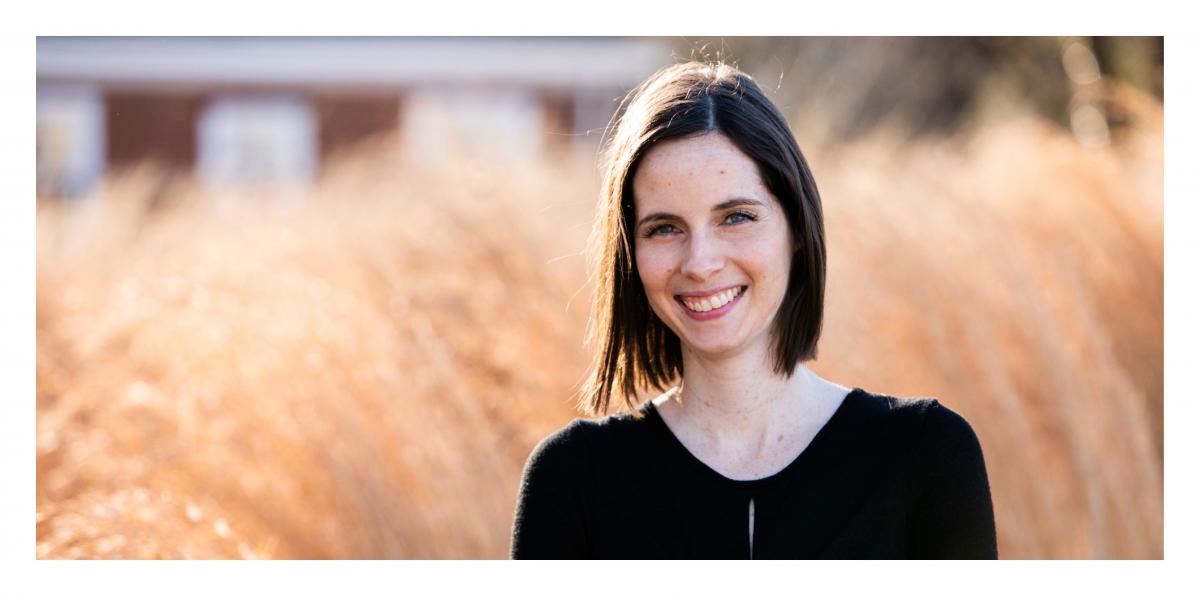 Posted by Lyanne on 3/10/21 at 1:28 pm
We are thrilled to welcome Mary Beth as our new Director of Branding and Market Strategy! Mary Beth officially began at the firm virtually a week ago, and will be joining us in San Antonio in the near future. She is eager to dive into her new role and looks forward to helping our Marketing team grow thought leadership, brand recognition and strategy that strengthens Lake|Flato's mission. To read her professional bio, click here. For the fun existential questions, keep scrolling: 

Hometown/Current City:
I'm originally from Atlanta, GA and currently living in Charlottesville, VA. I'll be relocating to San Antonio later this year.
Favorite LF Project:
Standing in the six-story sun-washed atrium of the Austin Central Library is a memory I won't soon forget.
On the most beautiful day of the year, you are:
Hiking upward!
Favorite part of being a marketing professional:
I find the combination of pragmatism and aspiration in my job deeply satisfying. As a marketing professional, you learn to uncover creative solutions that are both efficient and elegant and, at their core, help others.
Hopes & aspirations for your new role at LF:
I believe in the power of architecture to make the world a better place. And I believe architects deserve a mission-driven marketing platform to help enable and focus their many creative talents. That's where I come in. My hope is to help LFers reach as many communities as possible through opportunities that allow them to do their best work. And I aspire to do so in the tradition of collegiality and care that characterizes LF's culture and refined approach to connecting community, climate, and context.
Hidden Talent:
Parallel parking in high-stress situations.
Best advice you've ever received:
"The work is easy; people are hard." It's an acknowledgement that people are uniquely complex and come to the table from different places and perspectives. The work of harnessing each person's passion and potential, while hard, is incredibly rewarding. I may not remember all the outcomes of various deadlines I've worked on ( … ok ok, maybe I do … ), BUT I definitely most remember the interactions I had while working on those projects. If you set people and processes up for success, the work will flow.
Happy Place:
Anywhere outside, in nature (with sunscreen).
Memorable Book:
I'm a sucker for books that have beautiful final sentences. The ending of Their Eyes Were Watching God always gives me chills as the book's protagonist, Janie, "pull[s] in her horizon like a great fish-net" and "drape[s] it over her shoulders."
Fate or chance?
I met my partner by randomly camping next to him at Bonnaroo. Some people called it fate. I saw it as my lucky break.
Silver lining of the last year:
Developing more heathy habits – working out, meditating, and eating well every day (except on Fridays). Some habits die hard.