THE DOGRUN
a place to share ideas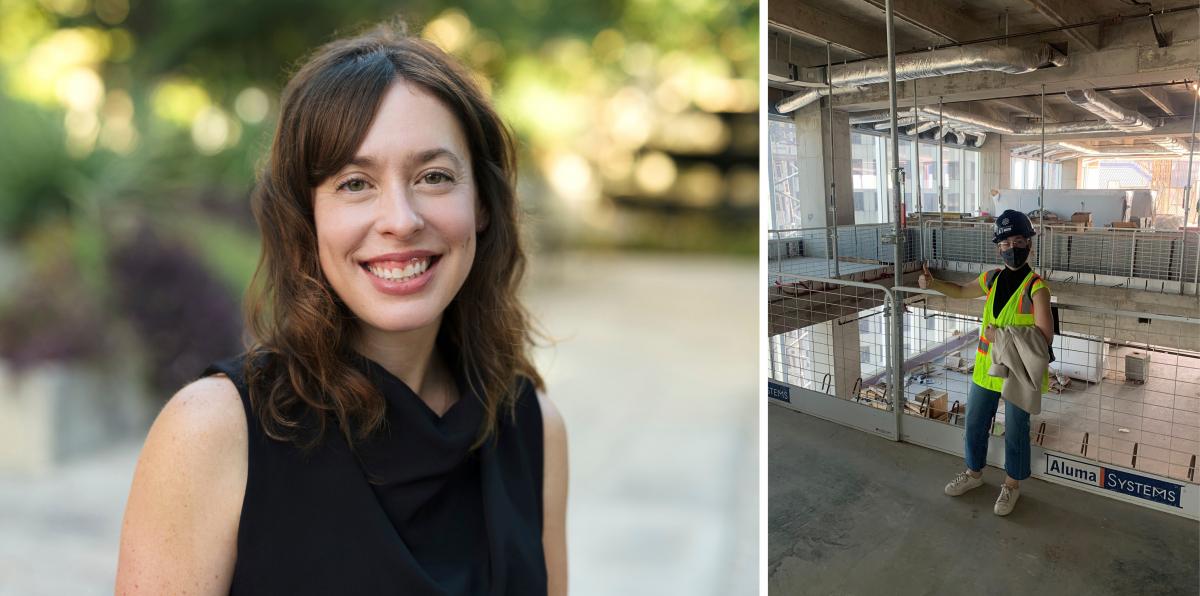 Posted by Lyanne on 8/24/23 at 11:51 am
We are thrilled to welcome Eliane Maillot as our new Director of Interiors! In her new role, Eliane provides leadership for Lake|Flato's burgeoning interiors initiatives, maximizing the firm's commitment to human wellness and design performance through projects, research, and client collaborations. She will be working primarily out of our Austin studio and is eager to be back in Texas after two decades in New York City, where chips and queso are hard to come by. 
To read Eliane's professional bio, click here. For the fun existential questions, keep scrolling: 
Hometown/Current City: Born and raised in Houston or more precisely the 'burbs of H-town, in the booming town of Humble, Texas. If you've flown out of IAC you have driven past the location of my middle school prom. Up until Lake|Flato lured me back to Texas, I was living in NYC where my initial plan to stay for 2 years accidentally turned into 21 years!
Favorite LF Project: I hold a special place in my heart for the Hotel San Jose as it was the backdrop for my wedding photos and just a lovely place to be in, but I also love Horizon House because I'm a sucker for rammed earth!
On the most beautiful day of the year, you are: Definitely outside with the family, ideally near a body of water (I'm assuming this beautiful day of the year is below 100° right?)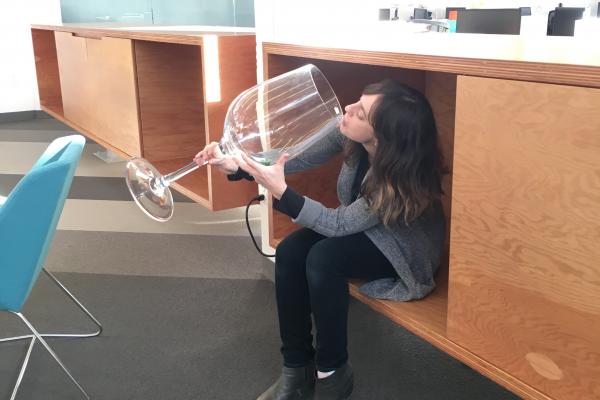 Understanding scale is important!
Favorite part of working on interiors: We spend the majority of time indoors (unfortunately) so the interiors of buildings can have a drastic impact on your emotions and the way you engage with both the space and with others. It can easily become a hinderance or it can be transformational so being able to create space that enhances the human experience is exciting and rewarding to me.  
Hopes & aspirations for your new role at LF: Oh man so many things so where to start?! First and foremost, I hope that my new role helps elevate the incredible work that Lake|Flato continues to do by bolstering and expanding the current "small but mighty" interiors team so we can support projects across studios in a collaborative way. If you are "interiors curious" and would like to learn more, please reach out!  
Hidden Talent: I am a former oboe player who can also recite most early 90's rap lyrics, but don't ask me where I put my keys this morning.
Best advice you've ever received: "When billy goats start bustin' heads, you never know whose head is gonna get busted up first" #overheardinanihop. You must admit it's true... 
The day hasn't started until: Coffee, no one should speak to me until I've had coffee.
Memorable Vacation: Not the most exotic spot to vacation but before I left New York, we spent a week in the Hamptons with 12 adults and 10 kids. It was chaotic and exhausting, but such an incredible time spent with friends and the perfect send off before the start of my Texas adventure.
Current obsession: Getting my 4 year old to eat anything that has some nutritional value and finding parking spots in the shade.
Fate or chance? Obviously I have to go with chance or I wouldn't be here!