THE DOGRUN
a place to share ideas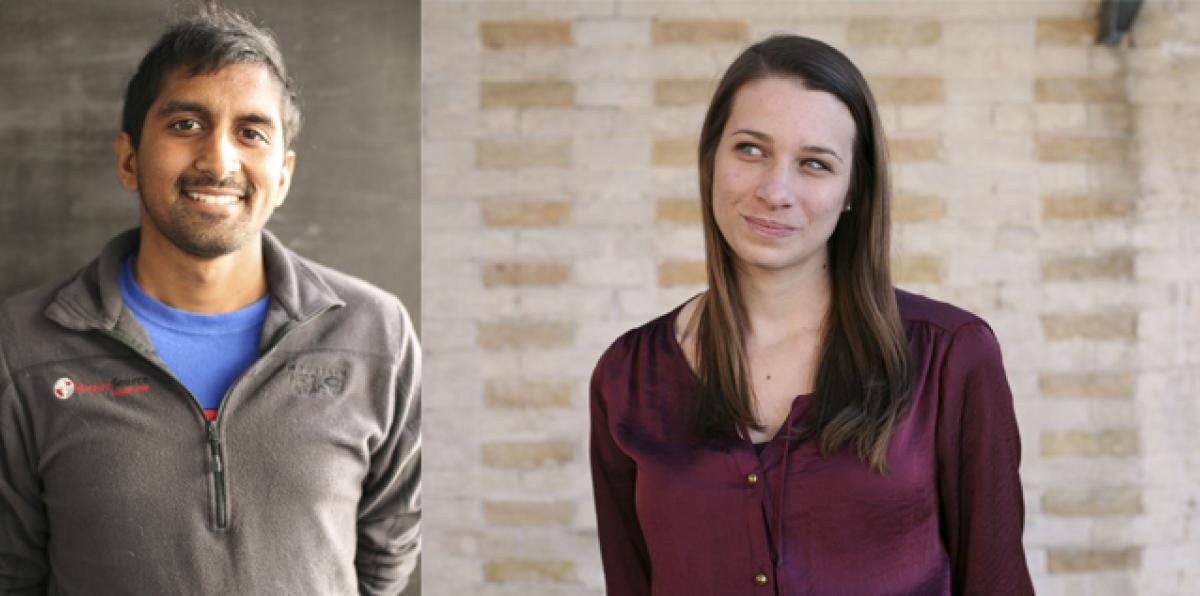 Posted by caseynelson on 1/26/15 at 10:02 am
It has been a very busy start to 2015 here at Lake | Flato. With many great projects on the horizon, we have assembled a veritable intern army of talented, interesting, fun folks to help keep things running smoothly.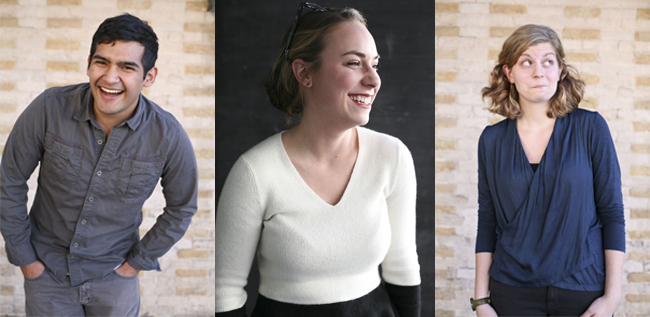 Corbin Lomas, Kaitlyn Labrecque, and Kelly Weckman
Corbin Lomas, a native San Antonian, has his Bachelor of Science in Architecture from Texas Tech. SK Ranch is his favorite project, and he will be working on IDEA School and the Hays Hotel. Corbin is not only one of our rare San Antonio natives, he is also a thirteenth generation dweller of what he calls "210, the countdown city." Kaitlyn Labrecque has a last name that is as difficult to spell as her university, Dalhousie. She received her Bachelor of Environmental Design in Architecture there and is currently pursuing her Masters of Architecture at Dal, as she calls it. Some of her favorite LF projects are ASU Polytechnic and Arizona State University. Kaitlyn will be working on the Knox College Art Building and Solage Hotel. One very unique talent she is bringing to the office is the ability to crack an apple in half with her bare hands (watch out apples!). Kelly Weckman, a Kansas State student from Dallas, will be working with the housing studio on Ishawooa Mesa Ranch and Hammersley Hill Residence. Her favorite LF projects are Shangri La Nature Center and the Hog Pen Creek Residence. Kelly says she enjoys anything artsy and she used that love to start an art camp for kids that she and a friend ran for five summers.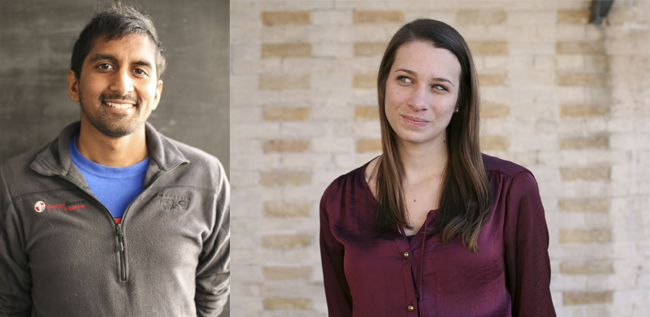 Pavan Iyer and Sarah Dede
Pavan Iyer is from Atlanta Georgia and just finished his BS Arch at Georgia Tech. One of Pavan's favorite LF projects is El Cosmico (time for another intern Marfa roadtrip???). One of his current claims to fame is a road trip he took in which he drove a car from London to Mongolia. Read about his trip
here.
Sarah Dede, a Judson University Graduate, hails from Wheaton, IL. She is working on the University of Maryland Shady Grove Biomed team, and one of her favorite LF projects is Armstrong Oil and Gas. Sarah is a former gymnast as well as college track and field athlete, and she, like many other LF'ers, enjoys doing most any outside activity. Welcome to Lake | Flato everyone!