THE DOGRUN
a place to share ideas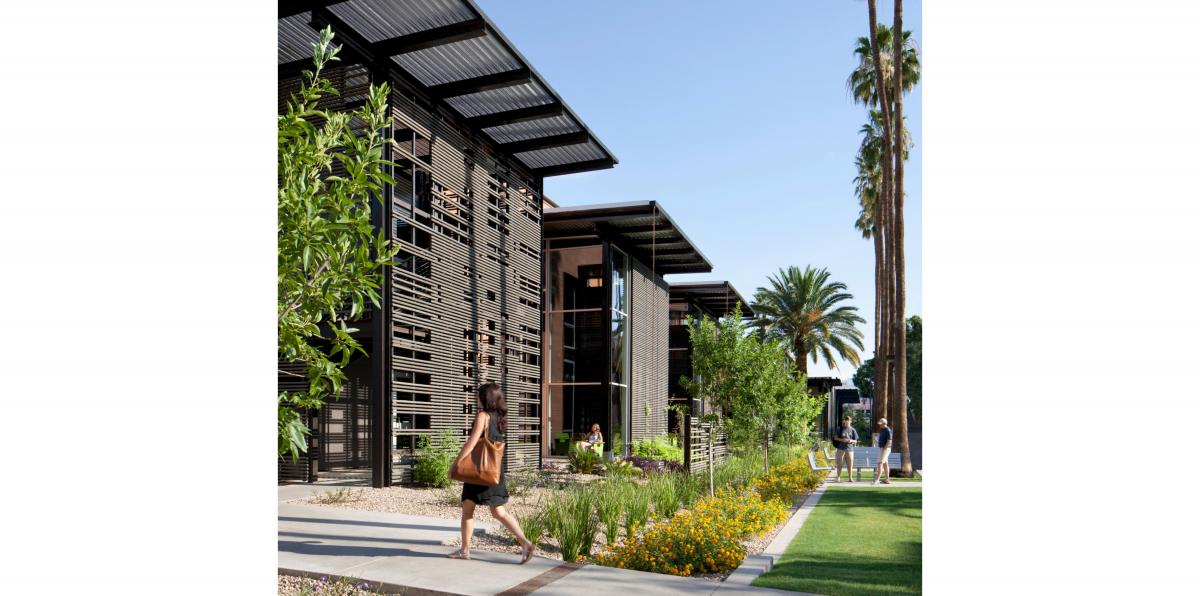 Posted by Heather Gayle H... on 2/17/14 at 4:25 pm
Arizona State University's Student Health Services Renovation, a joint project between Lake|Flato Architects and orcutt | winslow, officially earned LEED Platinum certification earlier this month. This is the highest certification level available from the U.S. Green Building Council.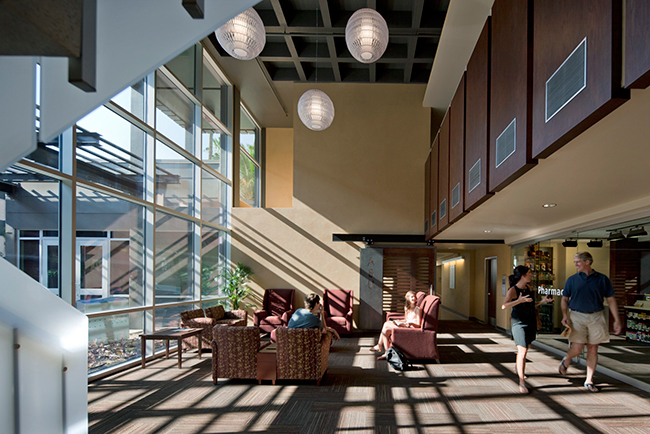 The project entailed the demolition of approximately 15,000 sq. ft. of inefficient single-story facility, the renovation of 14,000 sq. ft. of existing two-story structure containing administrative support, labs, wellness programs, and the addition of a new 20,000 sq. ft. two-story wing containing campus health clinics. In terms of both energy and campus engagement, the design transformed the existing under-performing health facility into an engaging and vibrant facility that is one of the best energy performers on campus as evidenced by ASU's Campus Metabolism, an interactive web-tool tracking real-time resource use. The building's energy performance is 49% below ASHRAE 90.1-2007, exceeding the current target of the 2030 Challenge.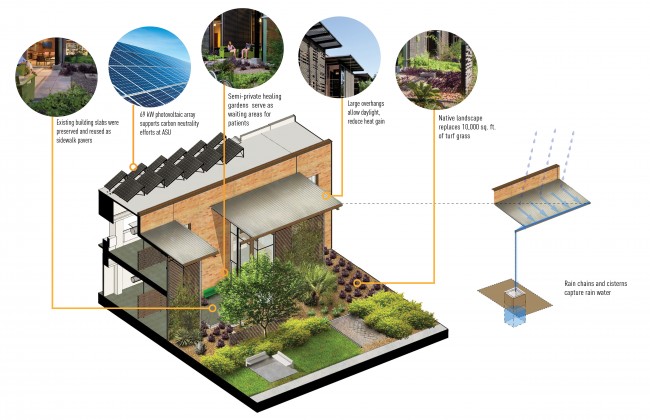 Thanks to the team for their hard work on pulling off this incredible achievement!