THE DOGRUN
a place to share ideas

Posted by rhoang on 4/1/14 at 8:06 am
The upcoming
San Antonio Book Festival
is anticipating a huge turn out of bookworms of all ages and nearly 100 authors that will be celebrating literary culture and our mutual love of books! The eclectic mix of national, regional and local writers add to the broad offerings that should satisfy any interest. The Downtown Alliance just named the San Antonio Book Festival as the Best Downtown Event of the year so don't miss it! This free all-day event is being held
Saturday April 5th
at the Southwest School of the Arts, Empire Theater and the Central Library.
If that isn't enticing enough, our anxiously anticipated house book,
Lake|Flato Embracing the Landscape
will be unveiled for the first time at the Book Festival on April 5th. This book showcases a selection of landmark homes built since 1999. Reflecting LF's priority of designing in harmony with the land, the houses are grouped by the habitats in which they're rooted—brushland, desert, hillside, mountains, city and water.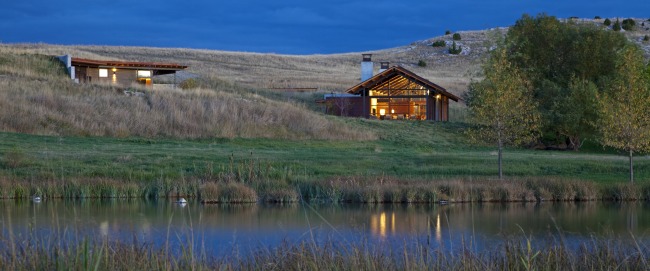 This presentation will be given by David (Lake) and Ted (Flato)  from 1:15 - 2:15 pm in the Rogers Hall on the Navarro Campus of the Southwest School of Art. Frederick Steiner, Dean of the School of Architecture at the University of Texas, will be on hand to moderate of the session. A limited number of signed copies will be available for purchase.