THE DOGRUN
a place to share ideas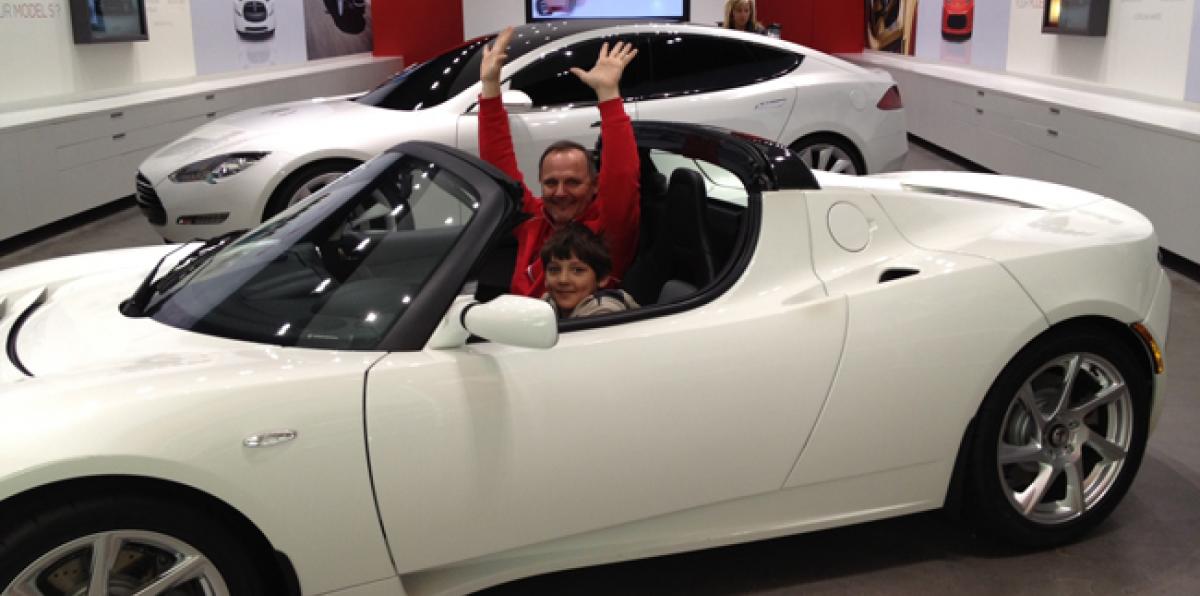 Posted by gregpapay on 3/28/12 at 6:00 pm
The Papays took KLRN up on their offer for free tickets to watch the movie 'The Revenge of the Electric Car' last night at the LOL Comedy Club. Somewhere around 150 EV fans packed the floor to watch the movie and hear discussion from industry reps. The movie chronicles the path of four groups trying to break ground in the EV world, from GM down to a custom shop in southern California. I'm not sure the rest of the Papays we're loving it, but dad's dreaming of a post ICE world. Here's the trailer.
http://www.youtube.com/watch?v=jkRIu5a6Sb0
And Nico channeling his inner electrons with some dorky guy behind him..