THE DOGRUN
a place to share ideas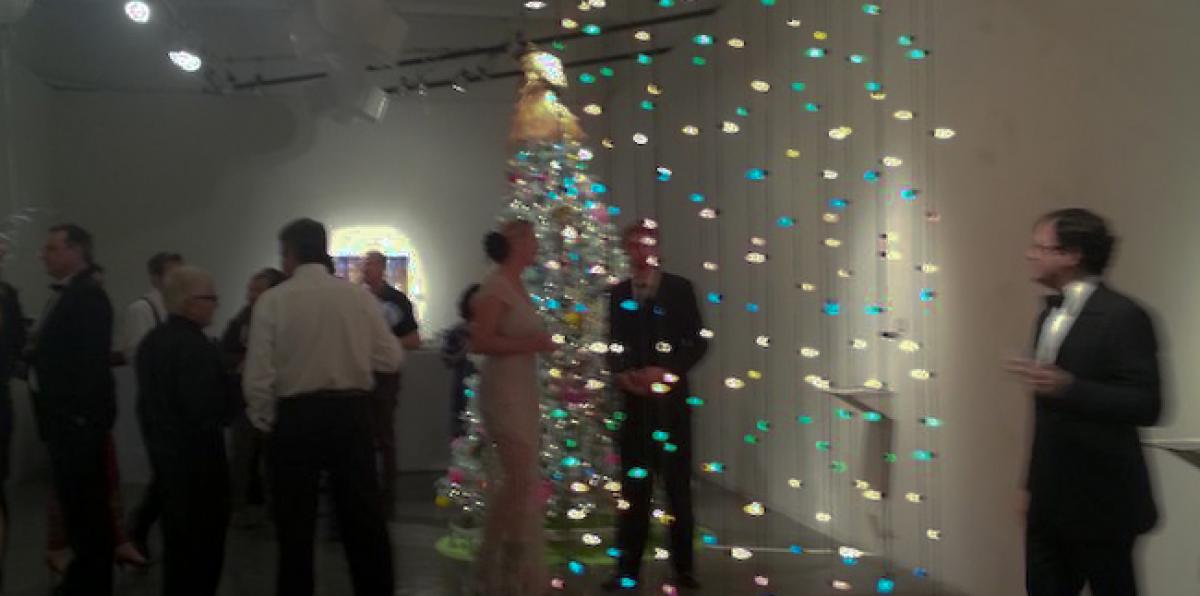 Posted by oadamson on 12/11/12 at 9:11 am
The Blue Star Contemporary Art Center here in San Antonio asked local artists to design and build a Christmas tree to be exhibited at a fundraising event. This was a creative way to swing into the holiday season so Lake Flato decided to take part in this event. The photos below document the process of the build and the final exhibition. We decided to take an abstract approach to designing our Christmas tree. We created a frame structure which we hung a series of lights from - a Christmas chandelier.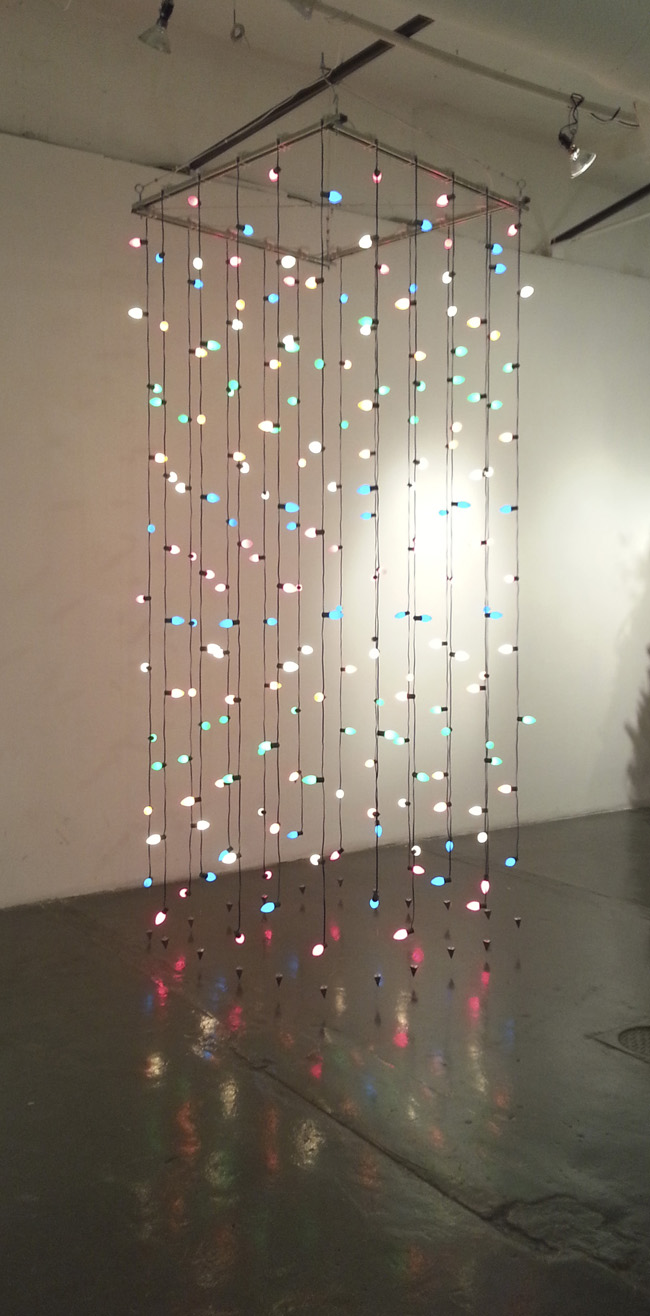 The photographs below demonstrate how the frame was constructed. We used 4 steel channels to create the frame which measured 4"x4".
We connected the channels together using the components which are shown below.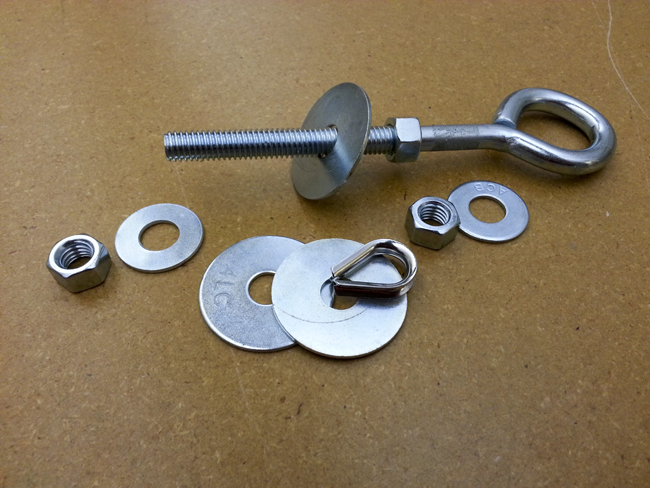 Each string of lights were connected to an individual outlet.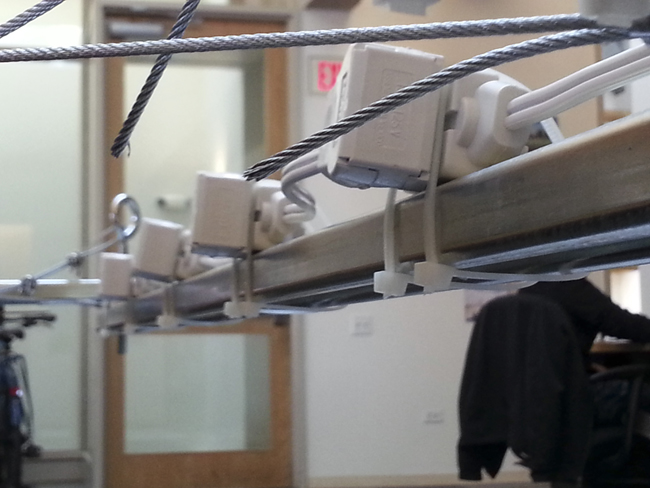 We used tensioning tools to keep the frame square.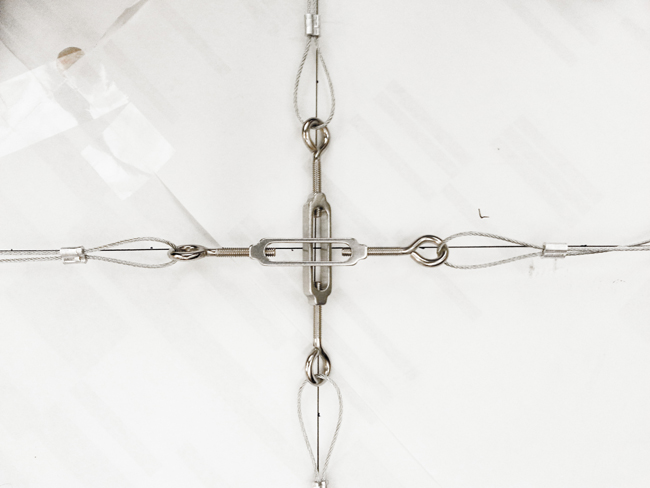 We risked life and limb to attach the frame to the ceiling.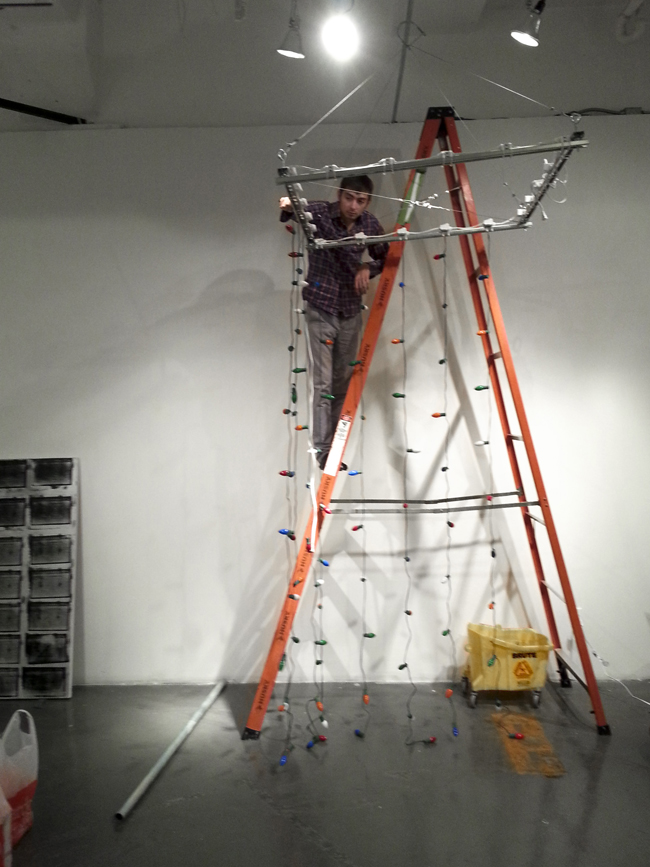 By using fishing weights we were able to keep each string of lights taught.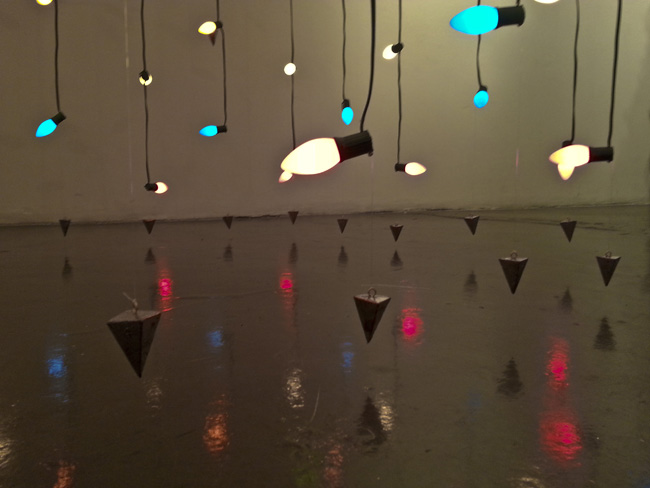 And the final product!