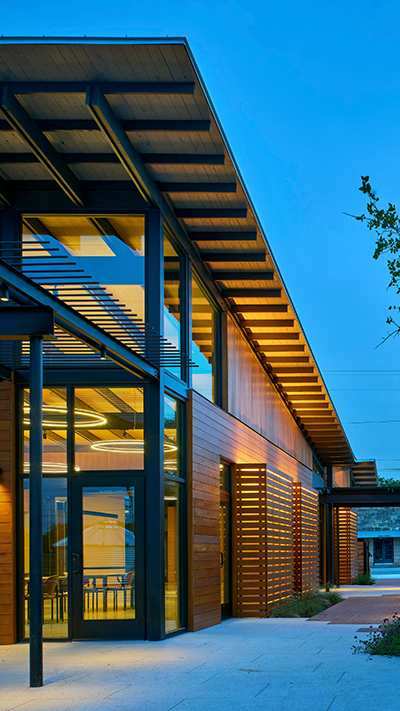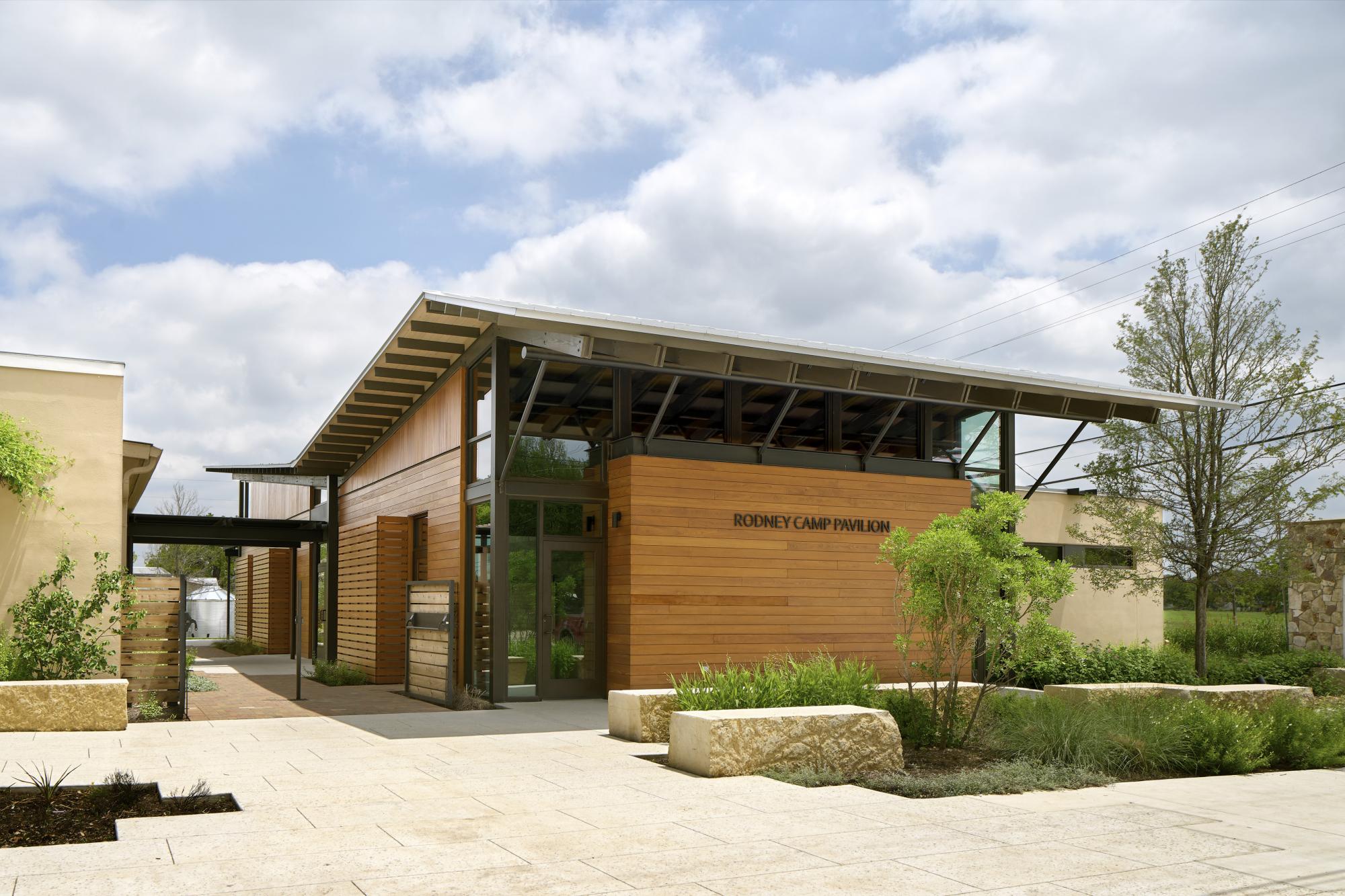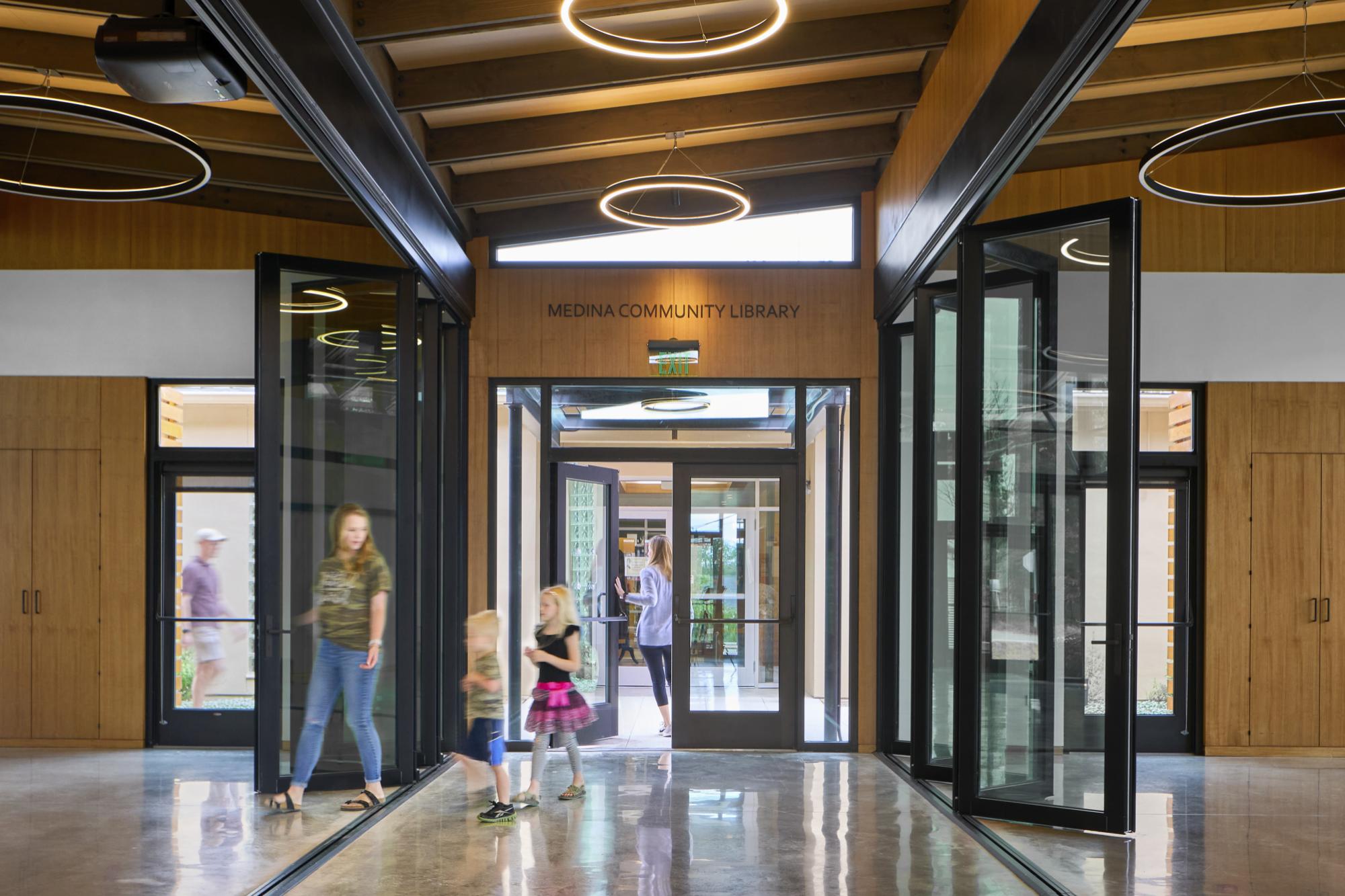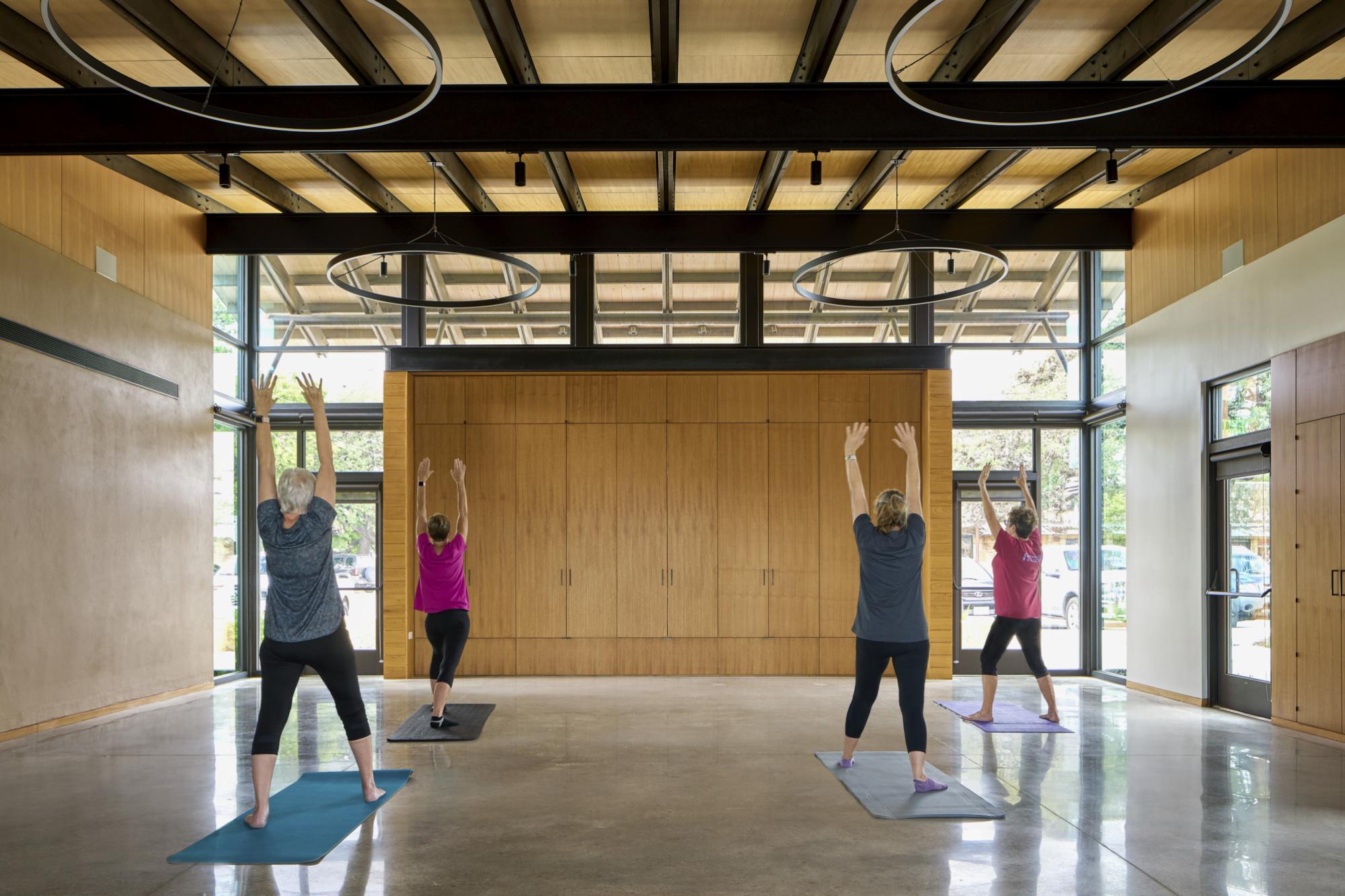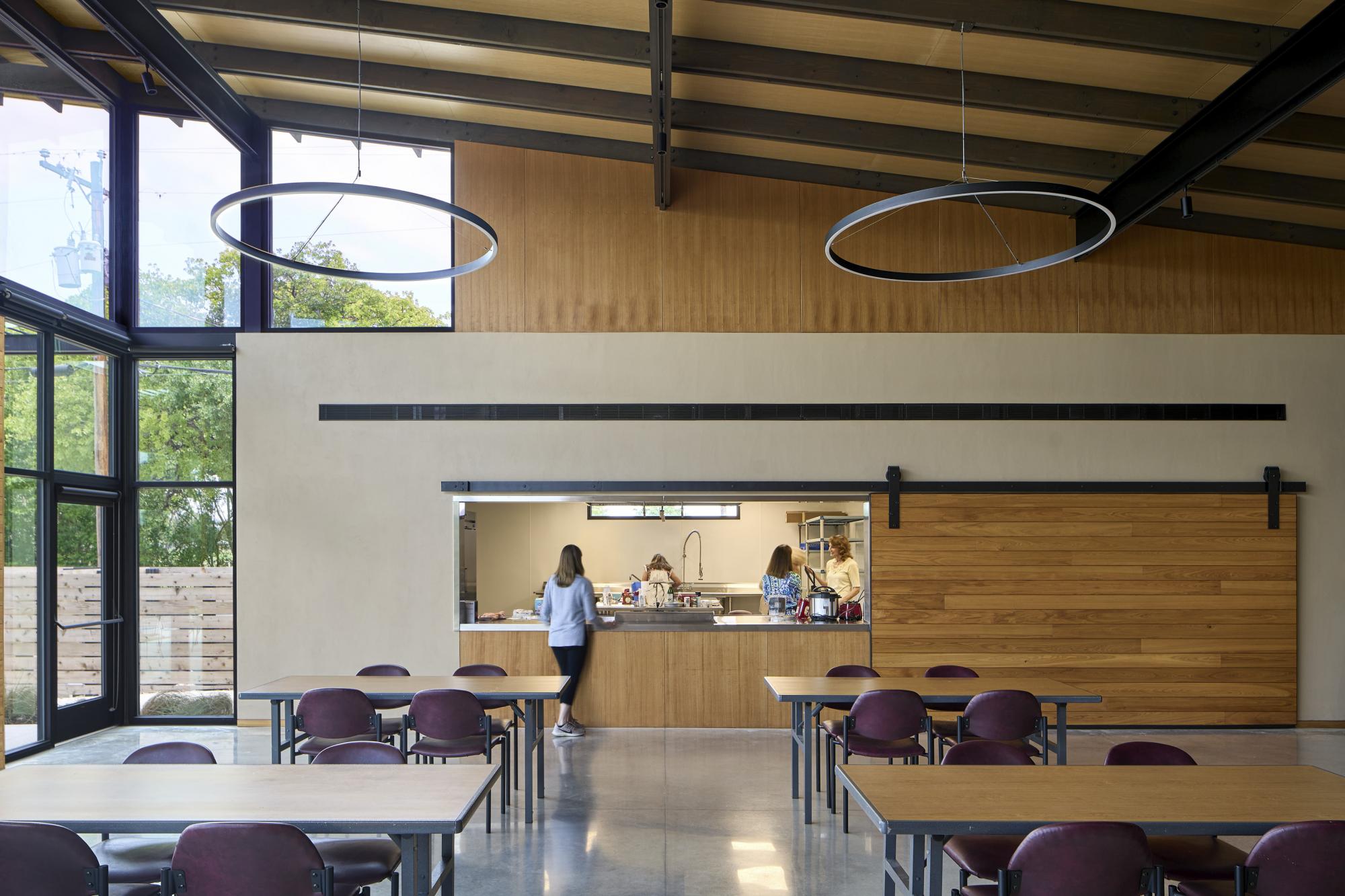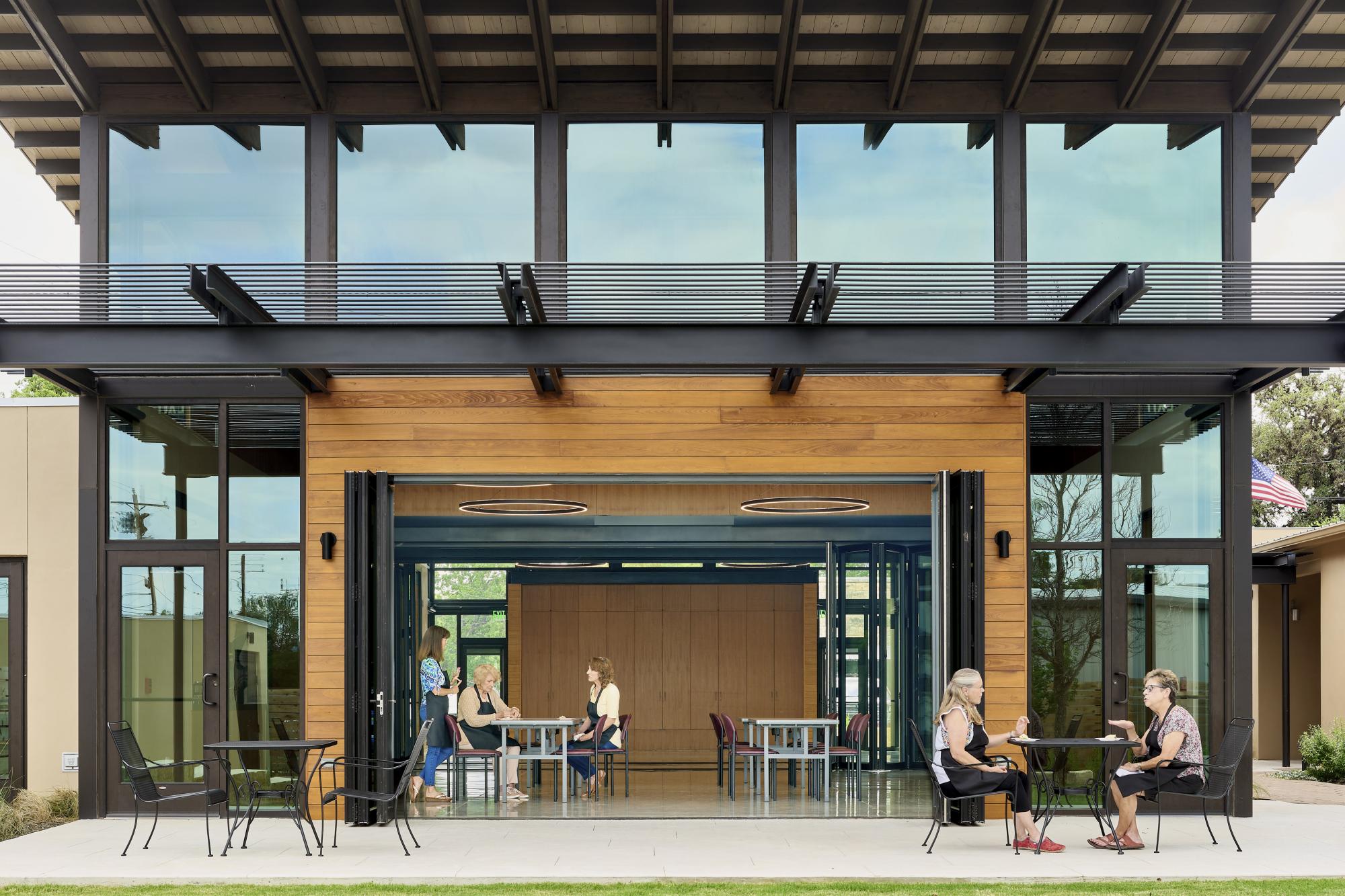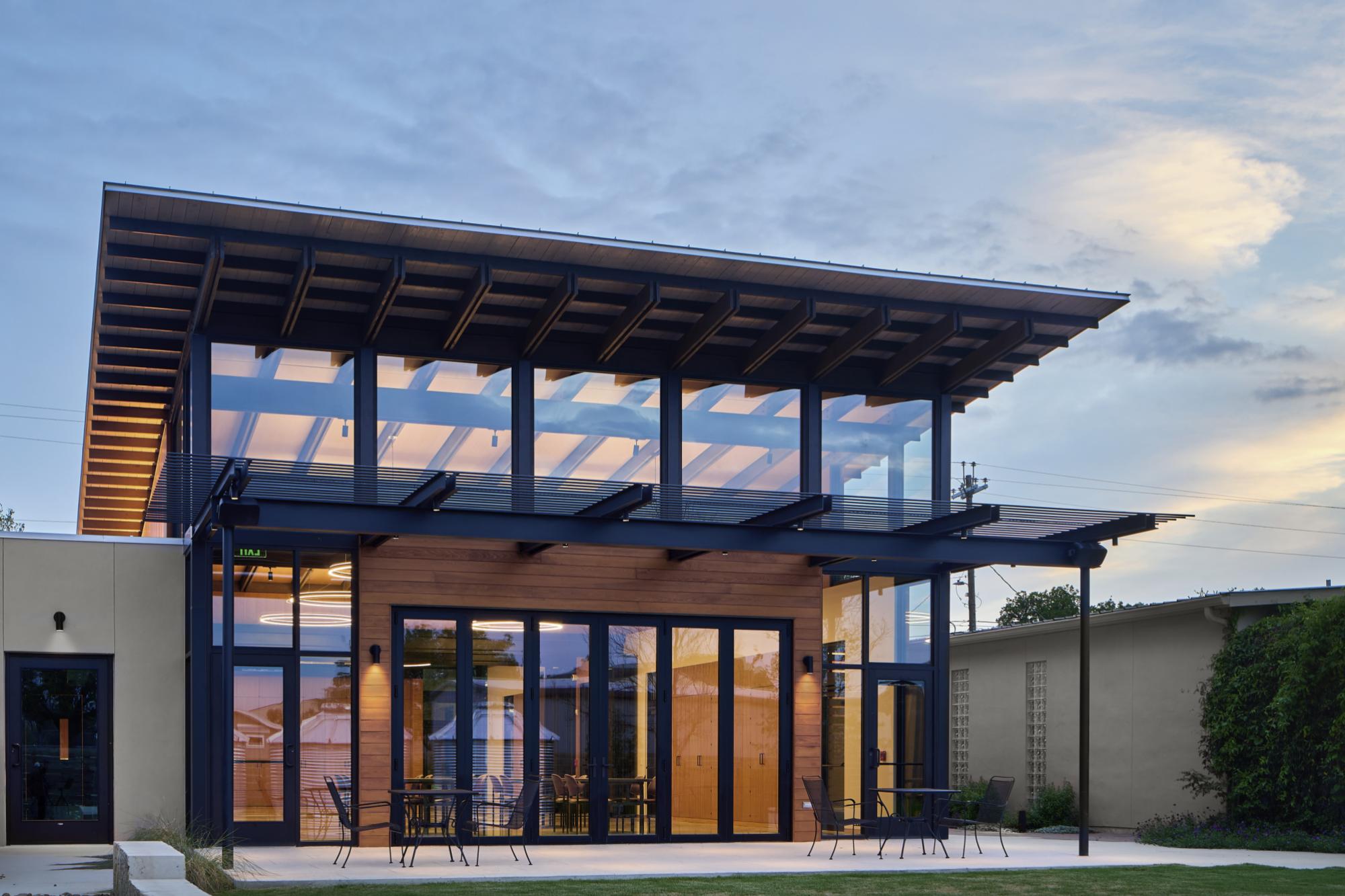 Medina Community Library Rodney Camp Pavilion
The Medina Community Library Meeting Hall is an approximately 4,000 square-foot all-purpose community gathering/meeting space addition to the Medina Community Library. Intended to become the "new living room" for the Medina community, the building accommodates a wide range of uses and events. To better and more efficiently serve this vast variety of uses, the building has been designed as three meeting halls in one. Two individual meeting spaces are separated by a central circulation hall, and when necessary the walls of the hall can be completely opened up to combine these two meeting spaces into one large meeting space. The varying sizes of the three meeting hall spaces allows the building to provide the appropriately sized space for any event without incurring excessive energy use in unnecessary space—especially since small group meeting space is the most common need.
In addition to new meeting space, the existing library will be supported through the new Meeting Hall's sustainable goals, which make the most of every opportunity. For instance, a PV array on the roof of the new addition will provide energy for both the new meeting hall and the existing library whenever the meeting spaces are not in use. Rainwater collected from the roof will be used to irrigate the community gardens surrounding the project. Furthermore, an energy monitor display will act as a visual educational tool, helping to provide other opportunities for promoting and expanding knowledge-based learning far beyond mere printed text.
15033_N5_board.jpg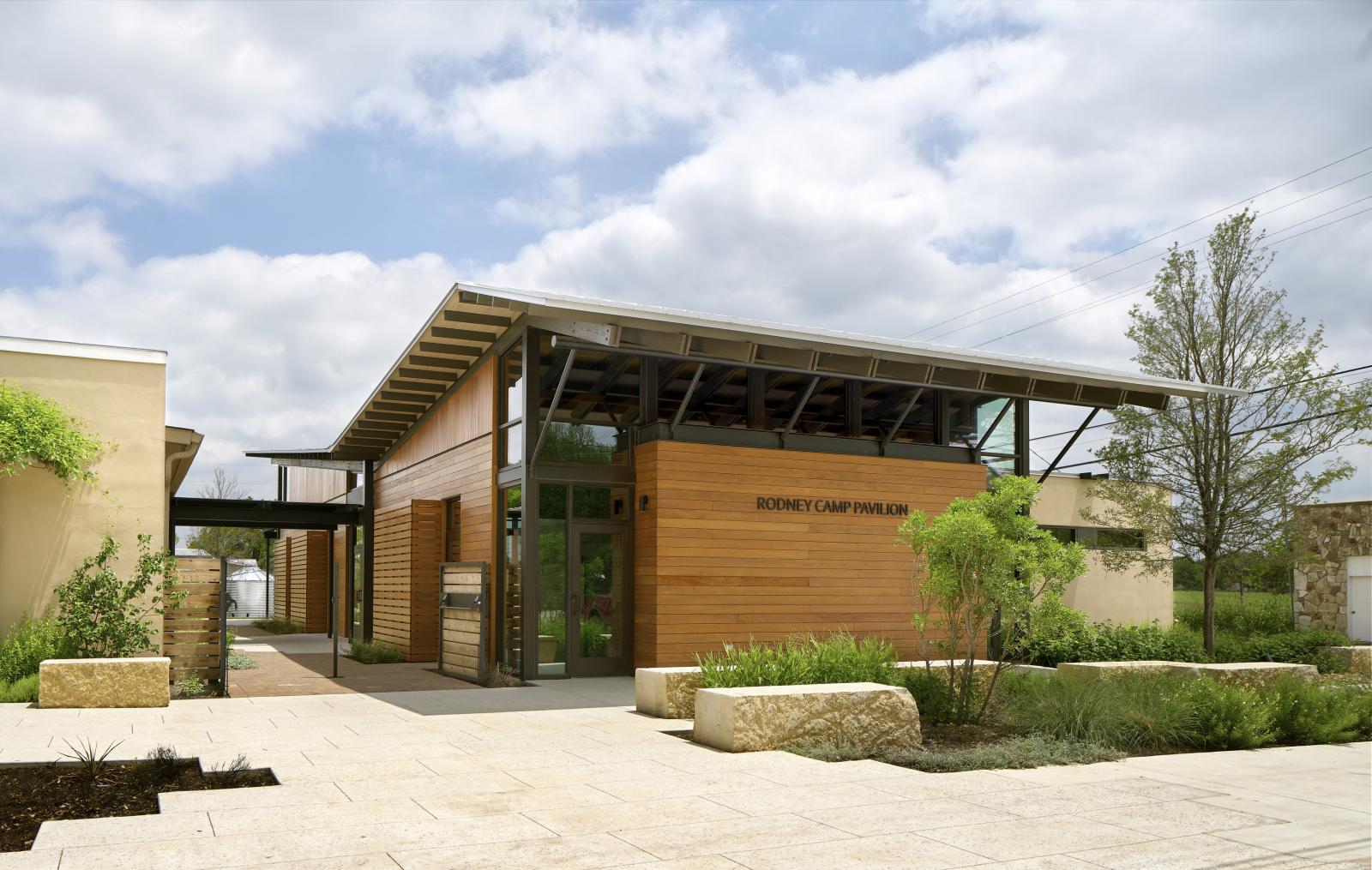 15033_N4_board.jpg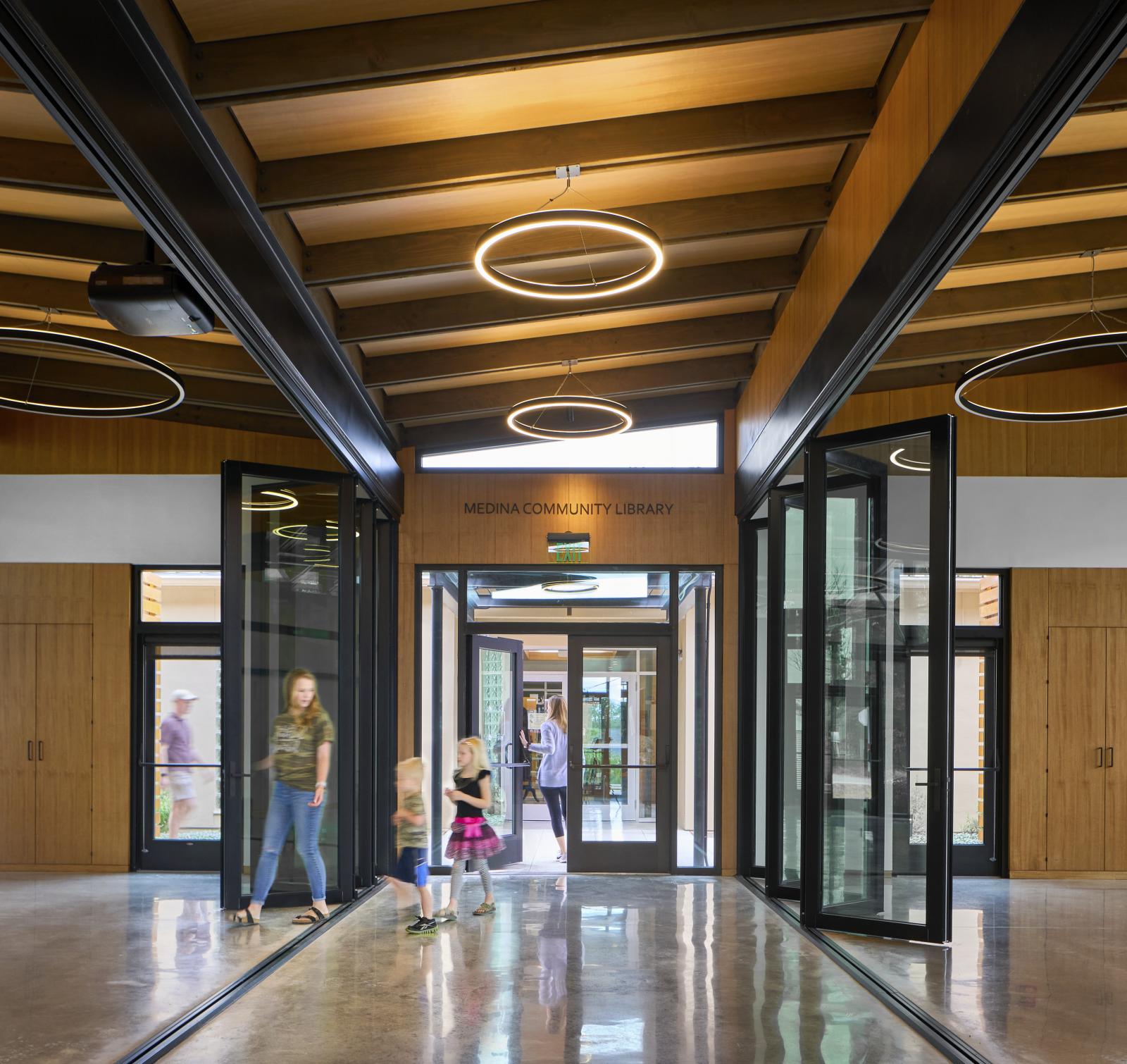 15033_N12_board.jpg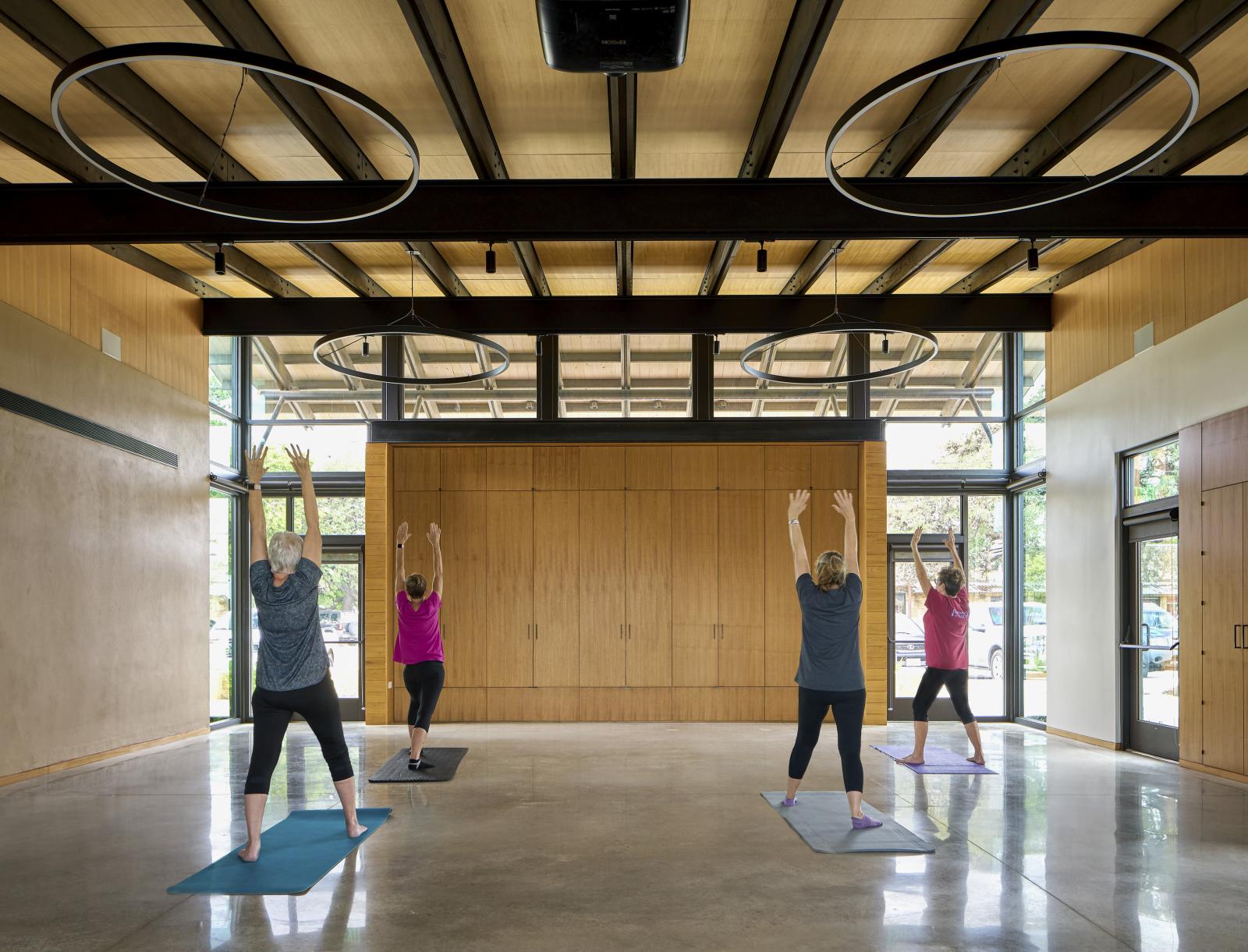 15033_N8_board.jpg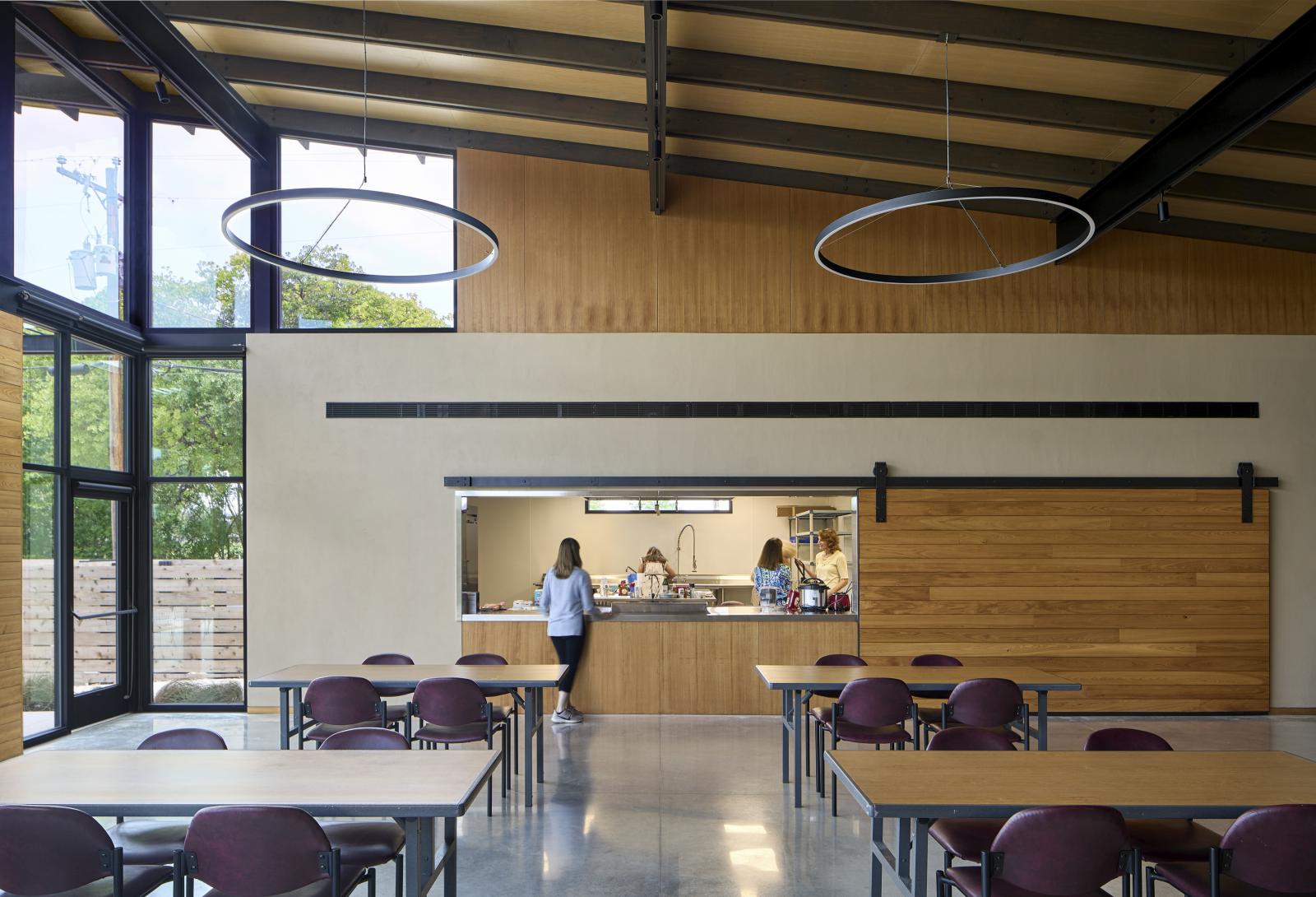 15033_N10_board.jpg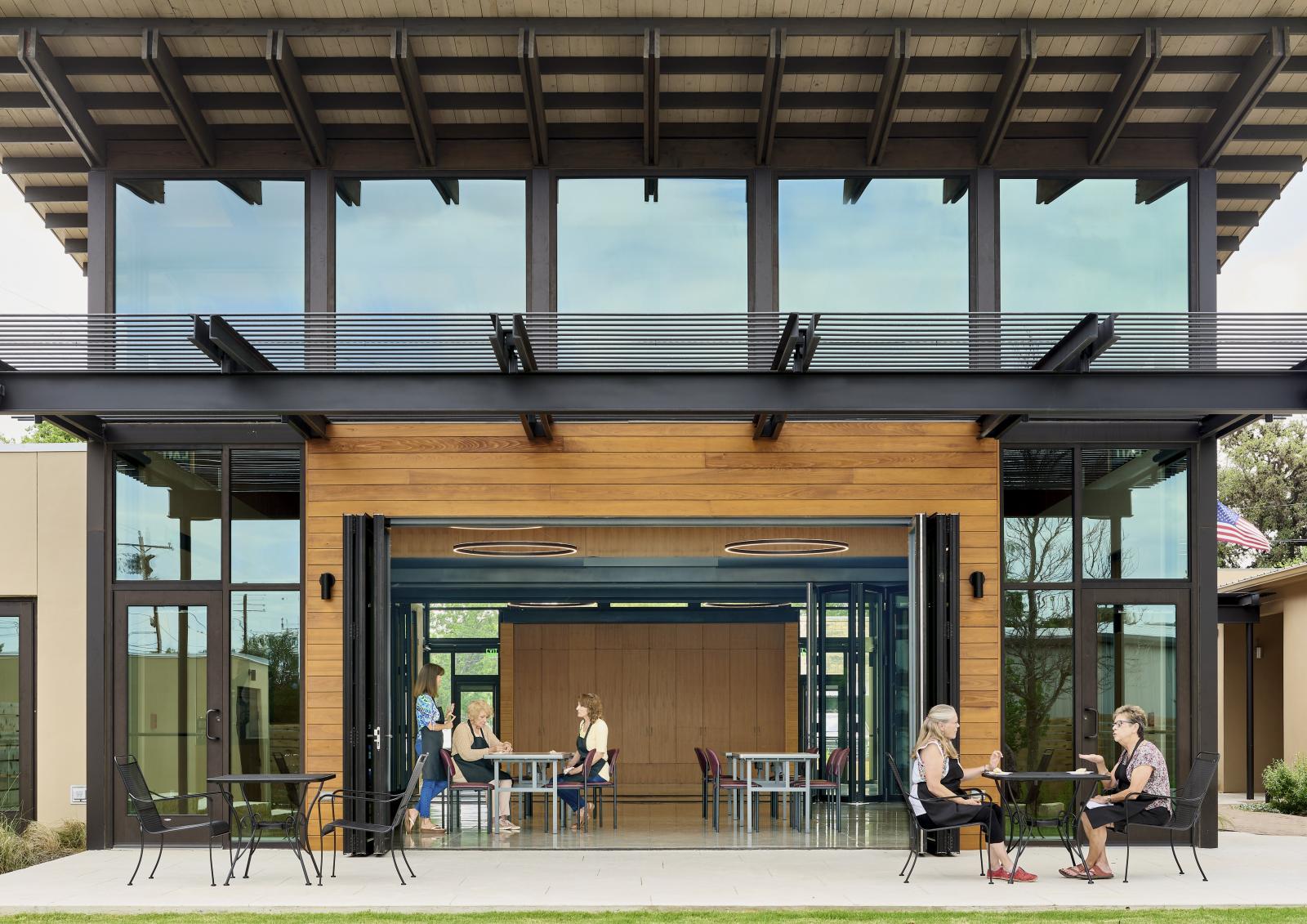 2-vertical.jpg
15033_N6_board.jpg