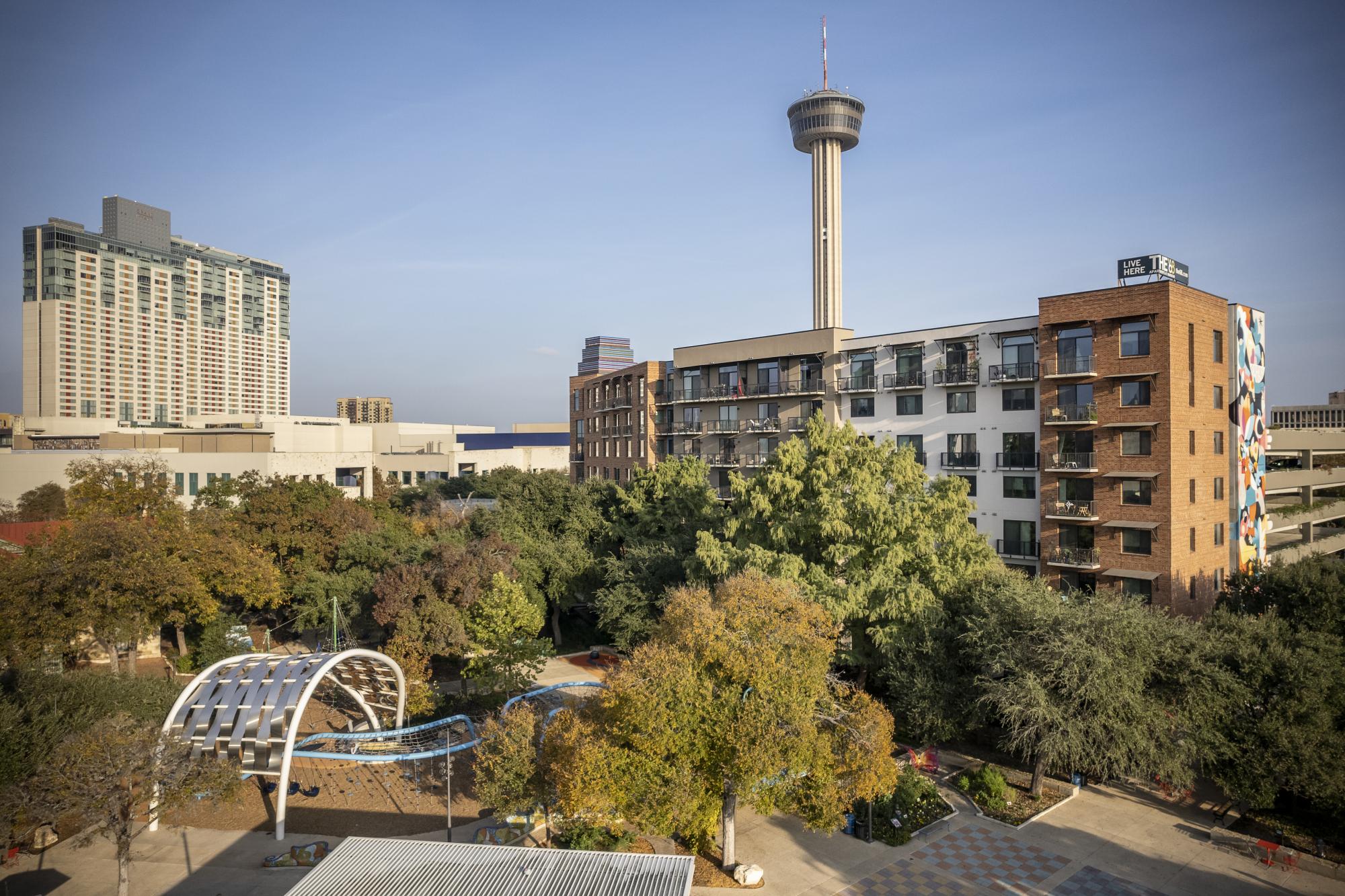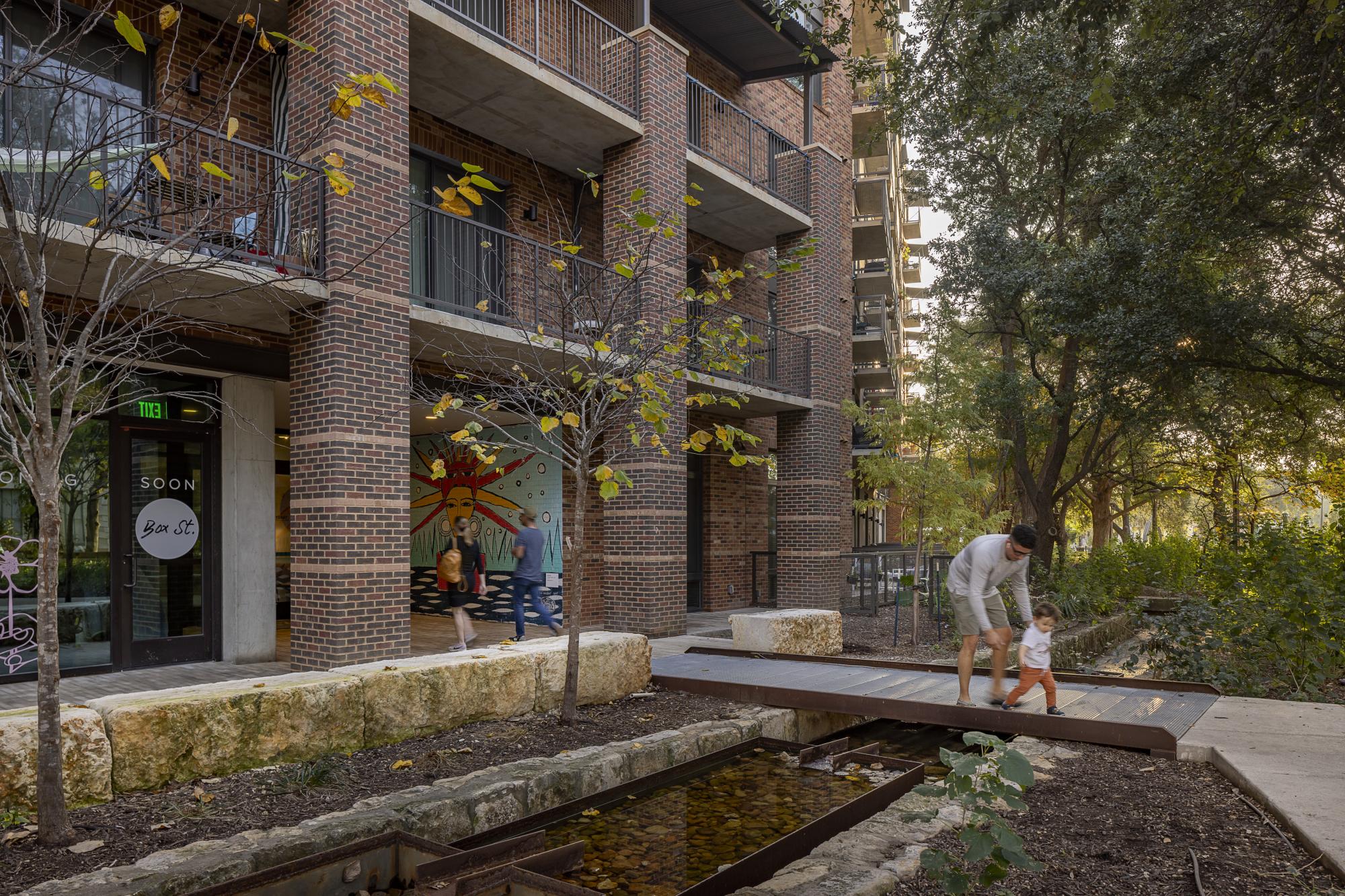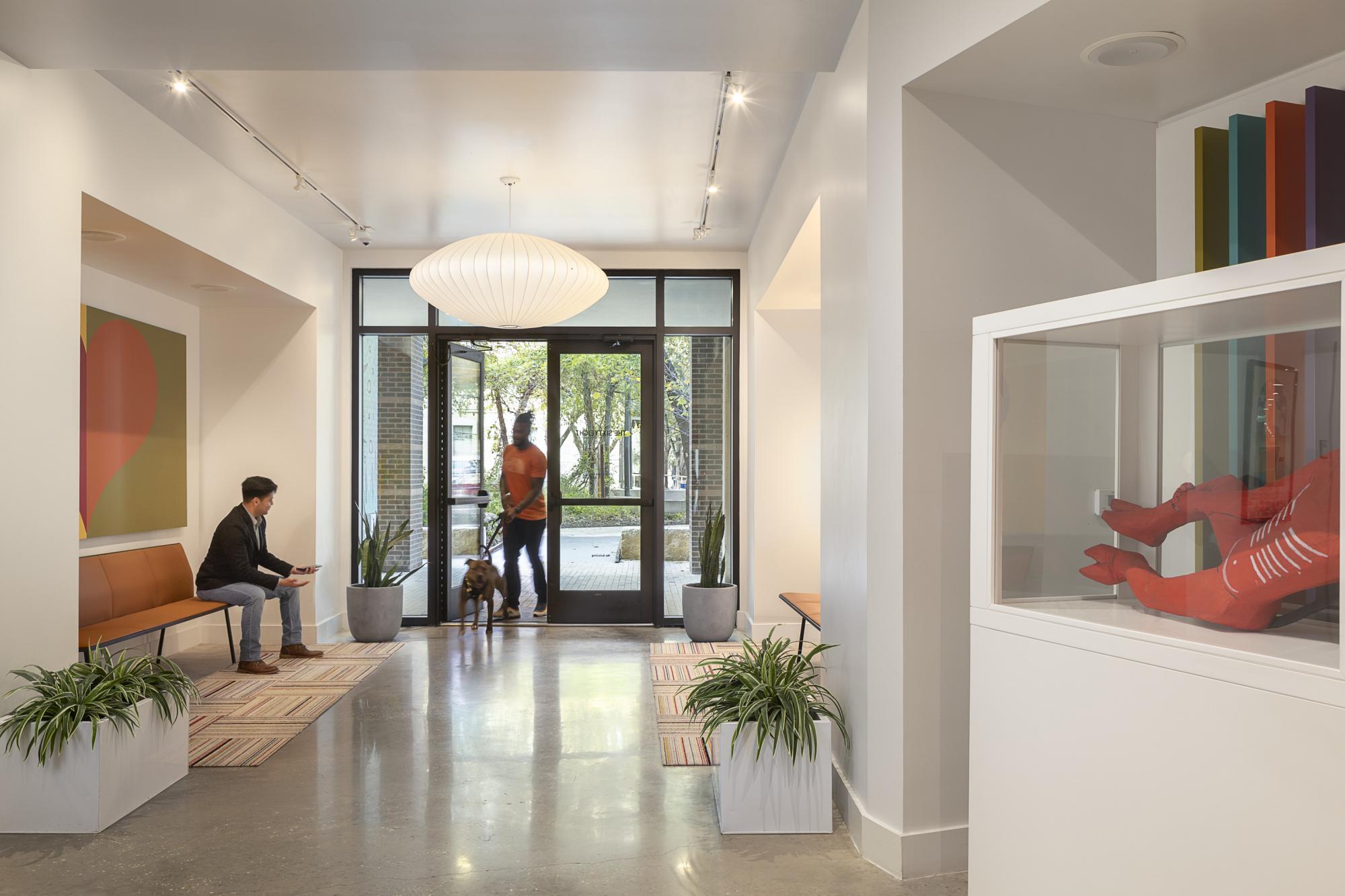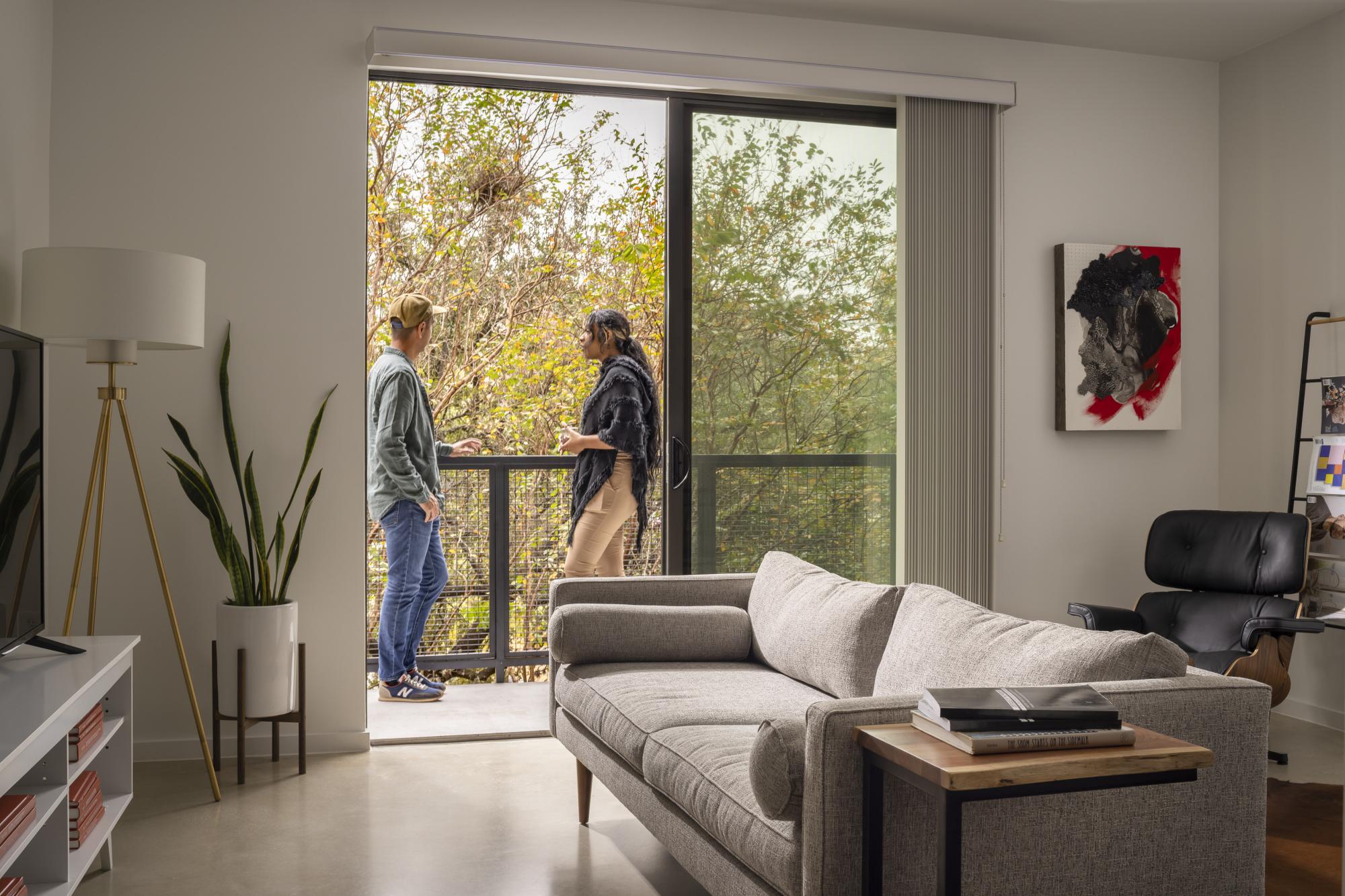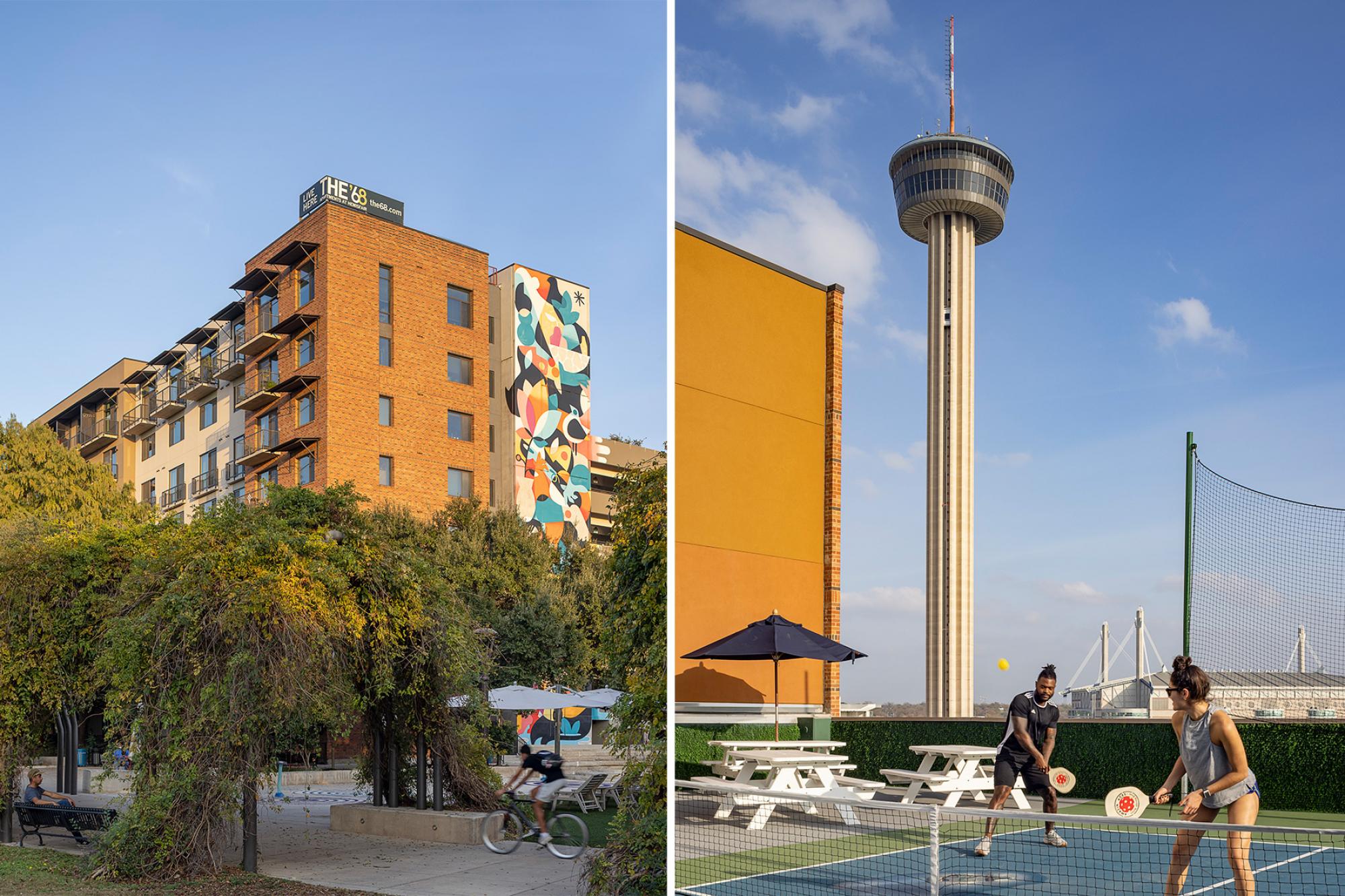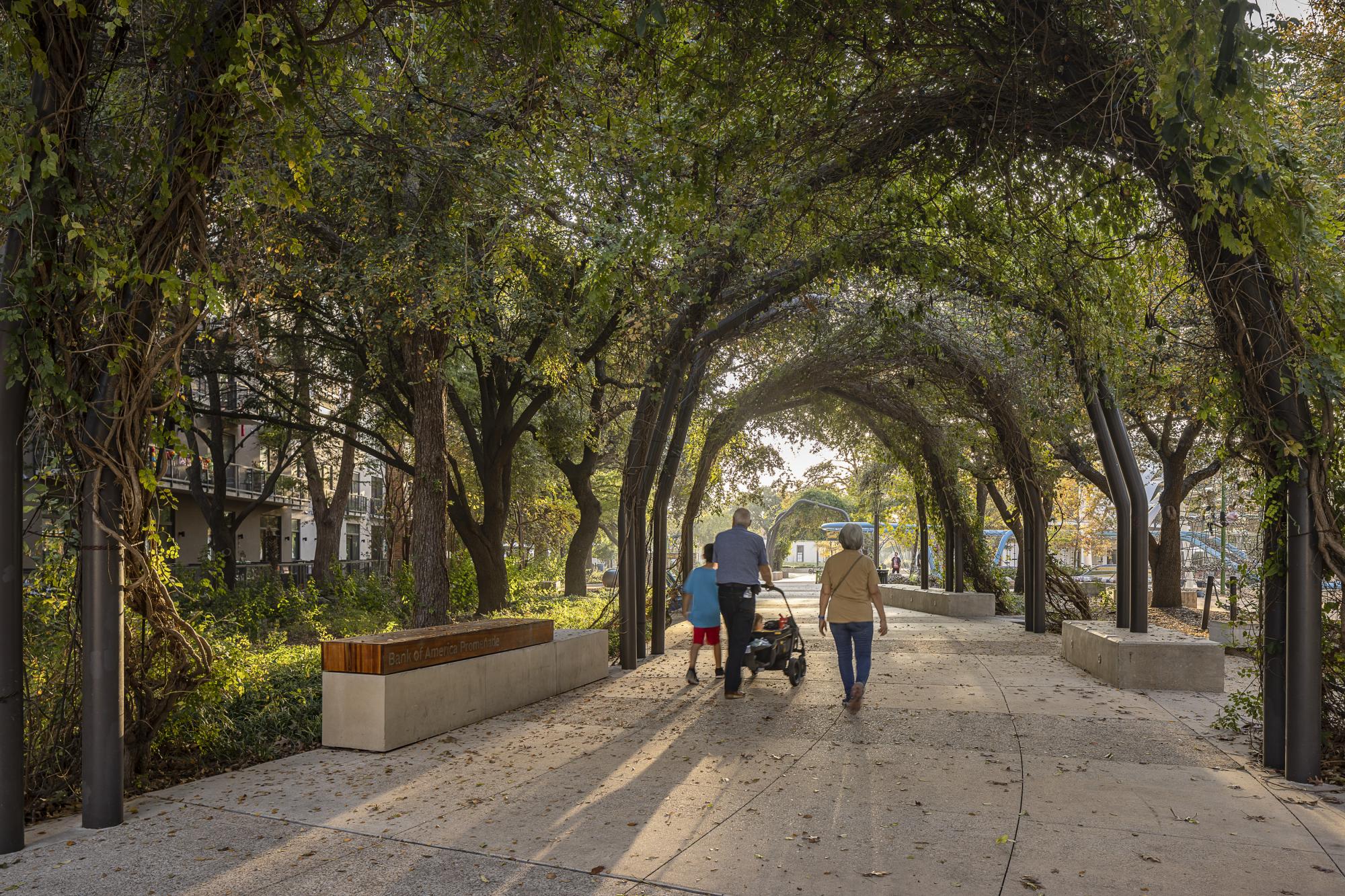 The '68
Built on the site of the 1968 Worlds Fair, The '68 embraces its location adjacent to a new park with expansive views of the city. The mixed use project embraces local materials and is a new mixed-income apartment building providing downtown San Antonio with a unique living experience. The building has several amenities including a public/private parking garage and direct walkability to Hemisfair Park. Every unit is situated on the site to face the park. This building offers some of the best views in San Antonio facing towards La Villita and the Torch of Friendship through the stunning Hemisfair landscape.
In association with WGW.
15007_P_N32_board.jpg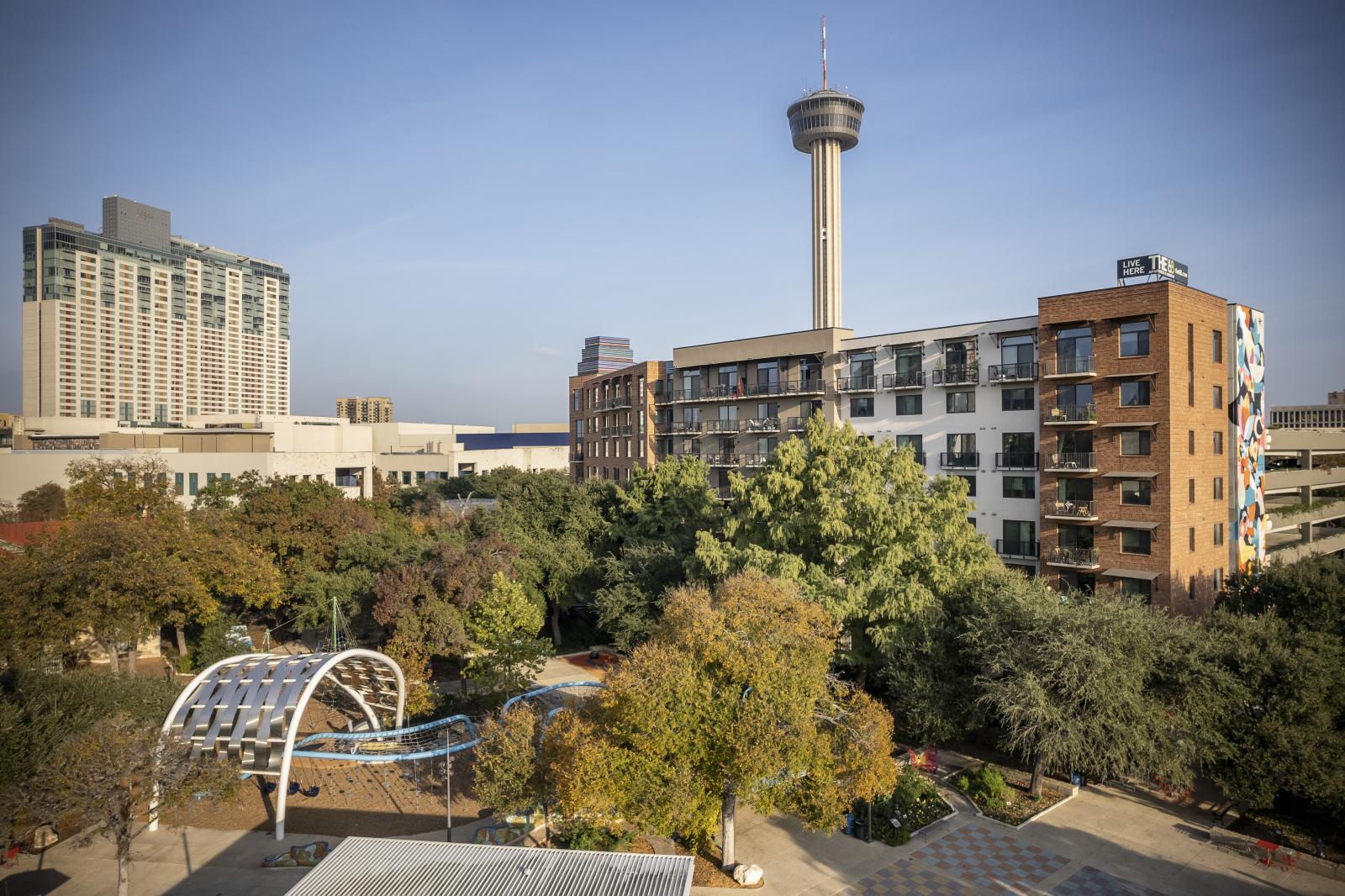 15007_P_N24_board.jpg
15007_P_N20_board.jpg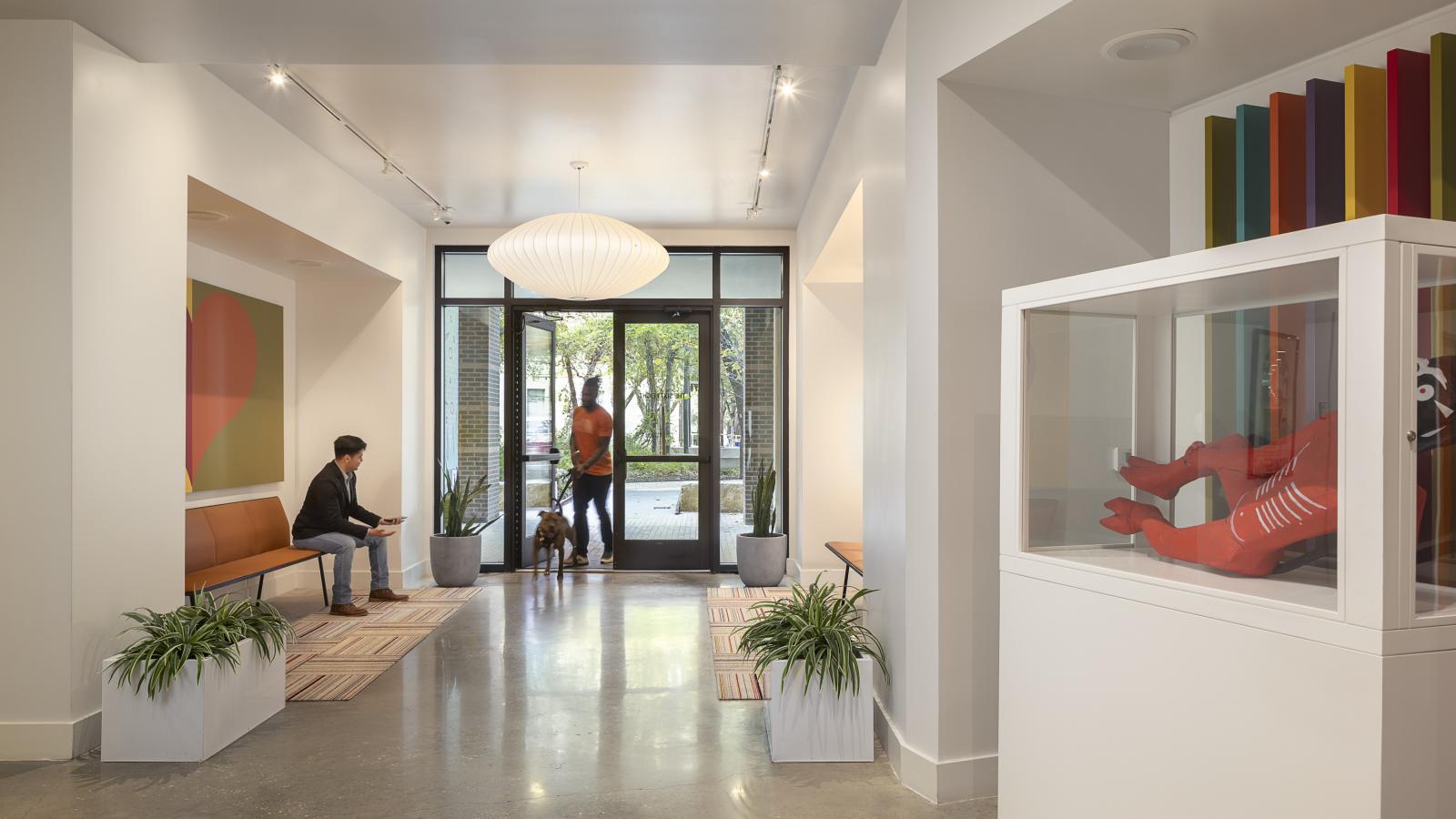 15007_P_N37_board.jpg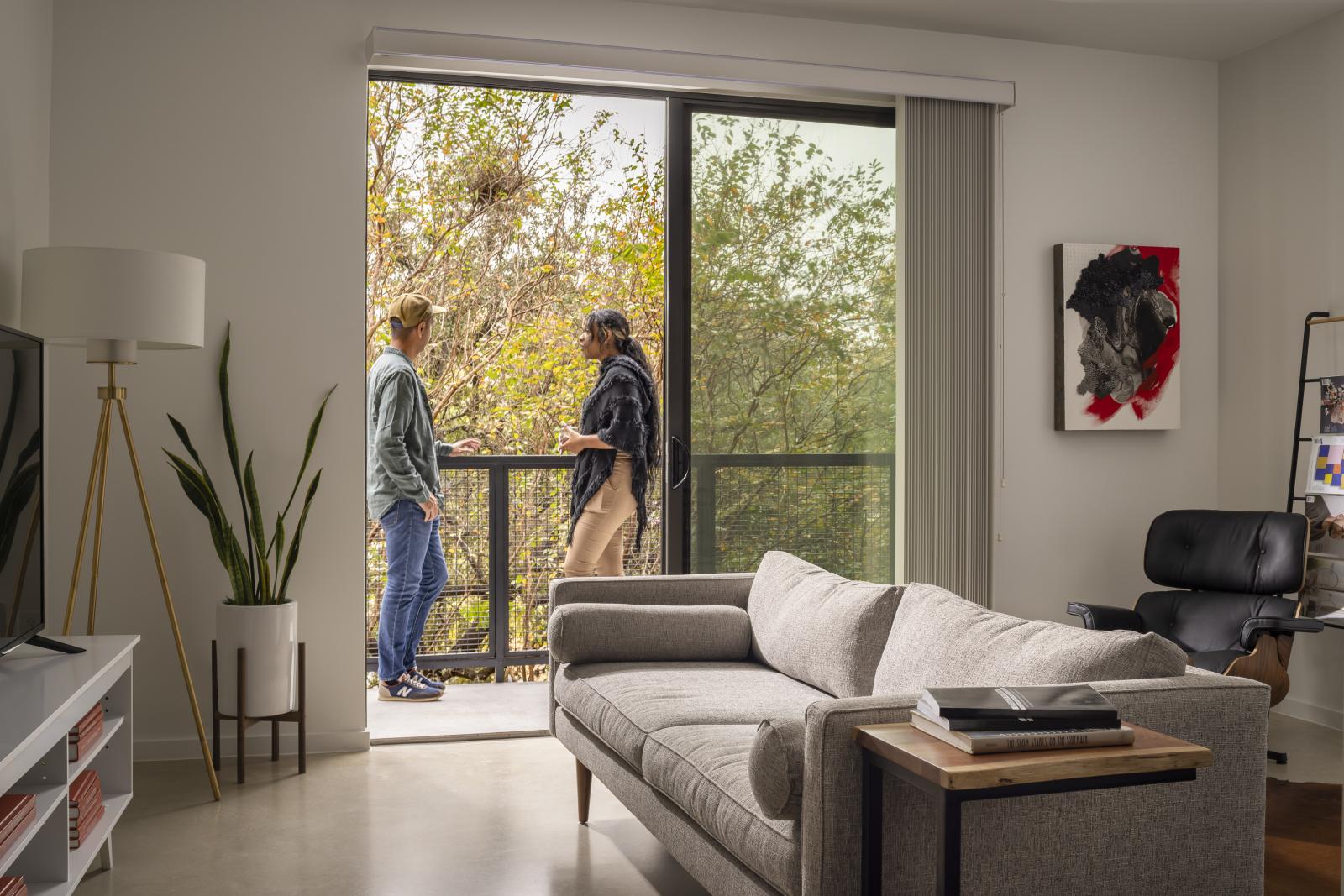 Vertical-68.jpg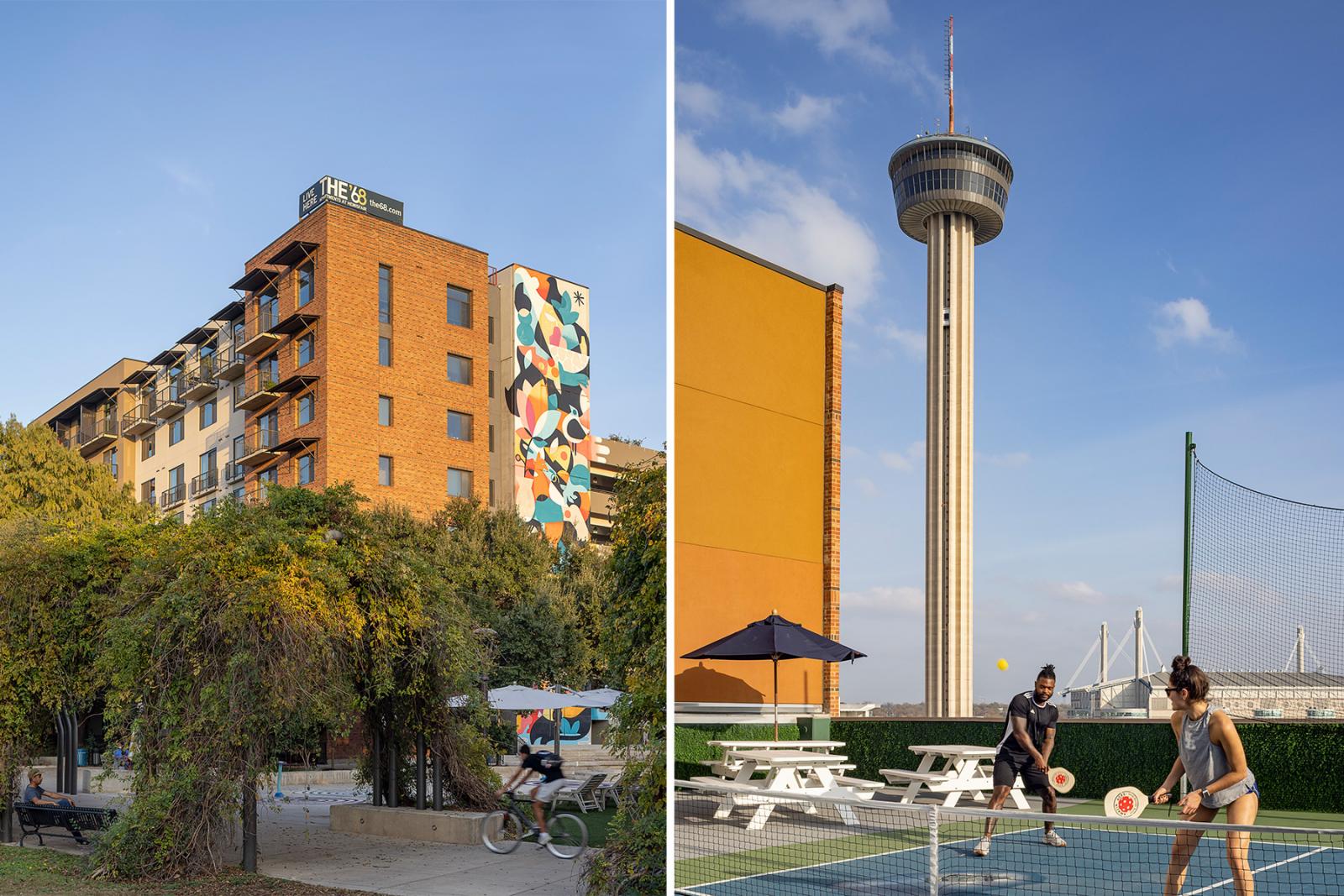 15007_P_N25_board.jpg
Project Size
Conditioned: 124,000 sq. ft.