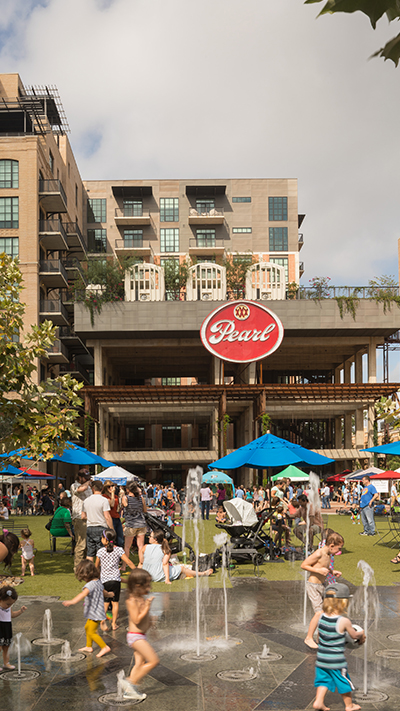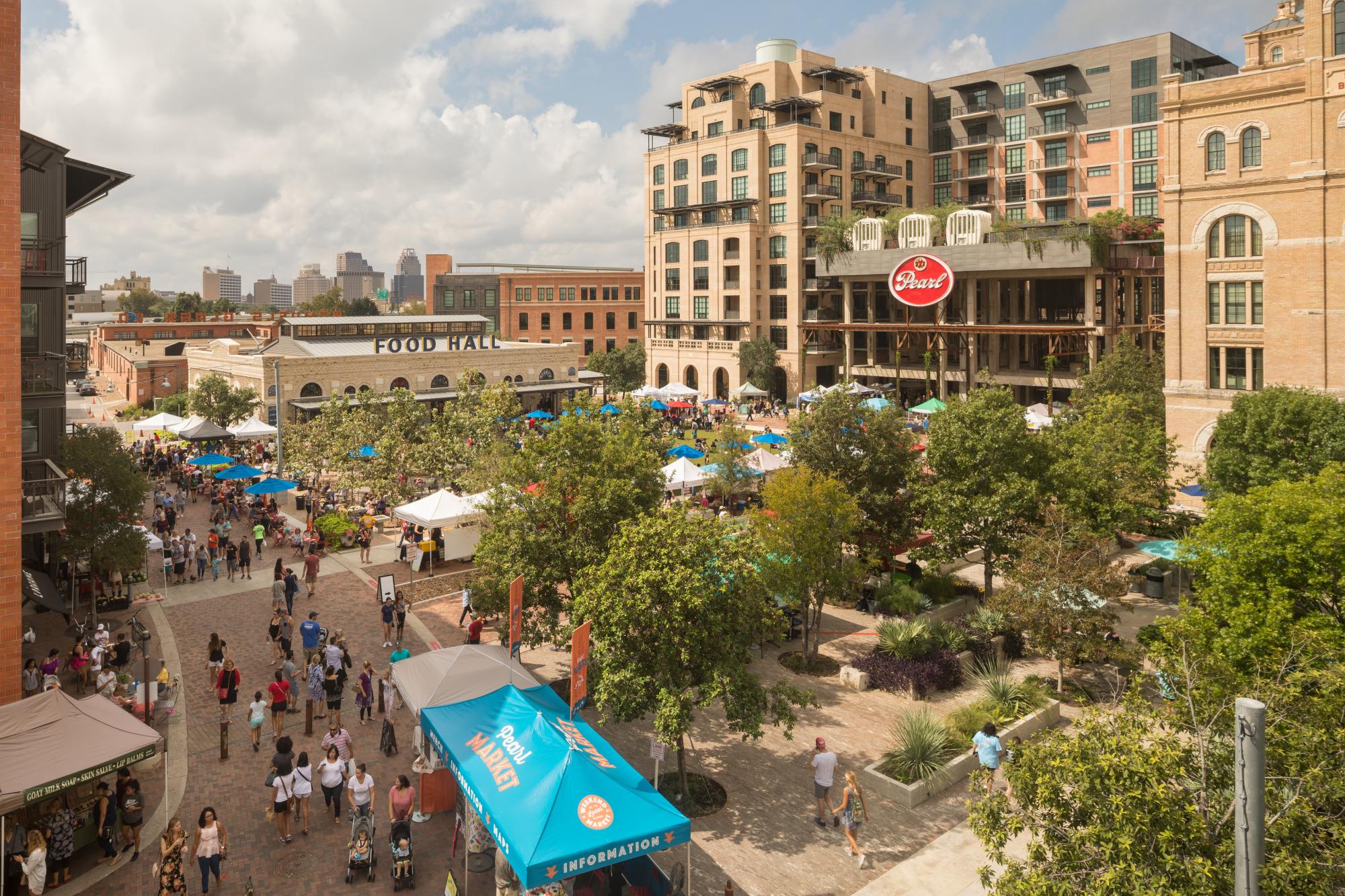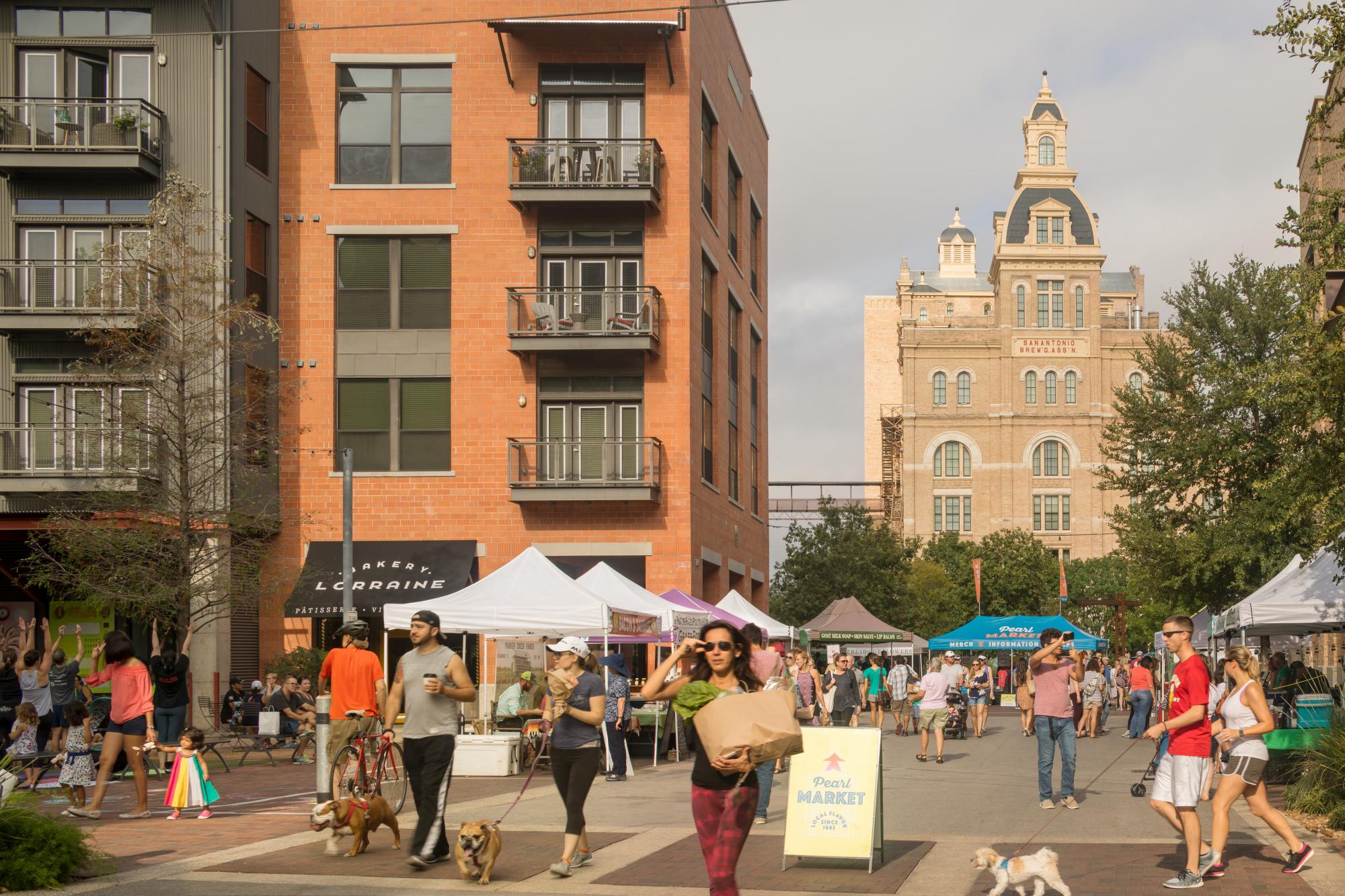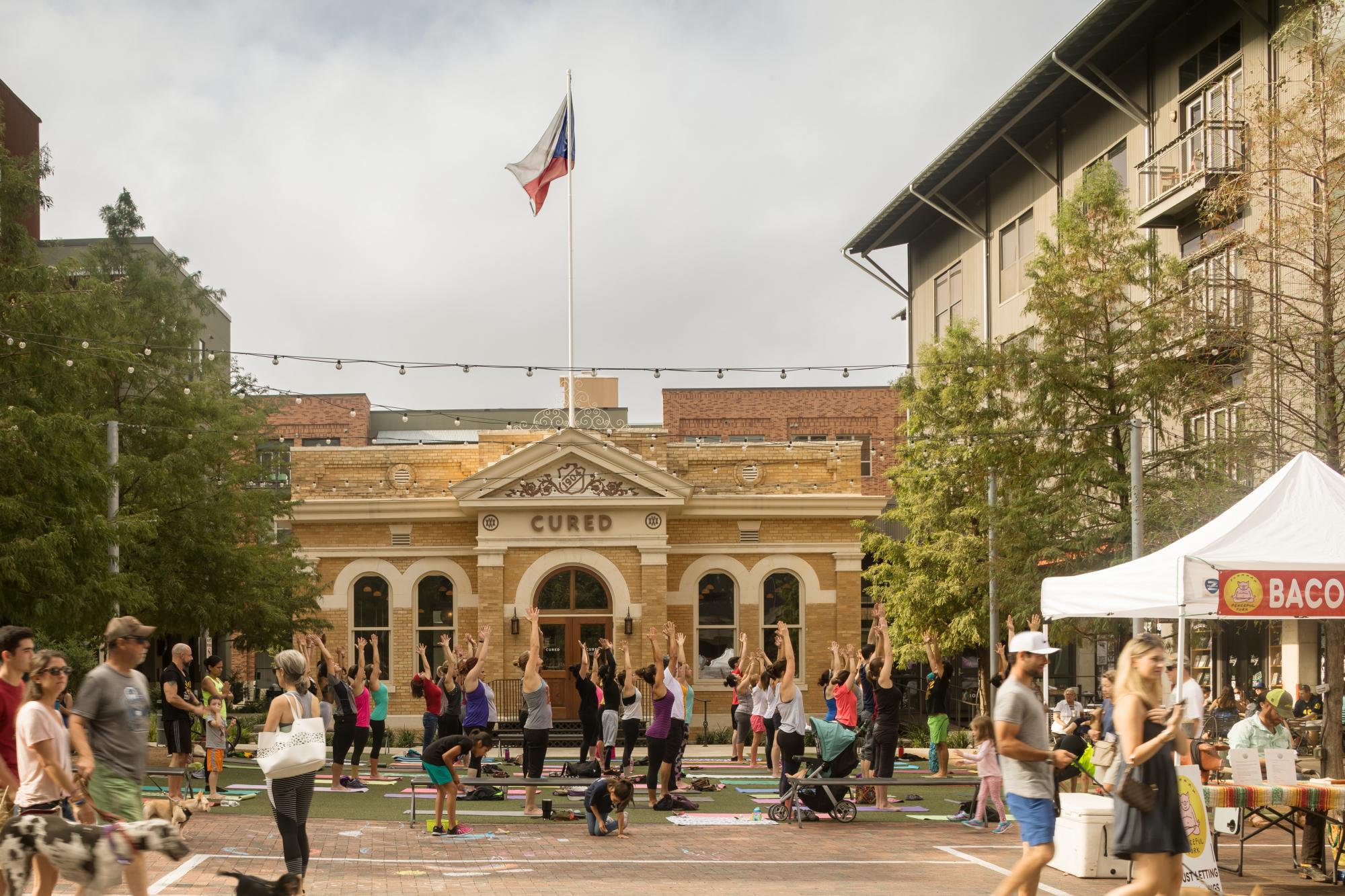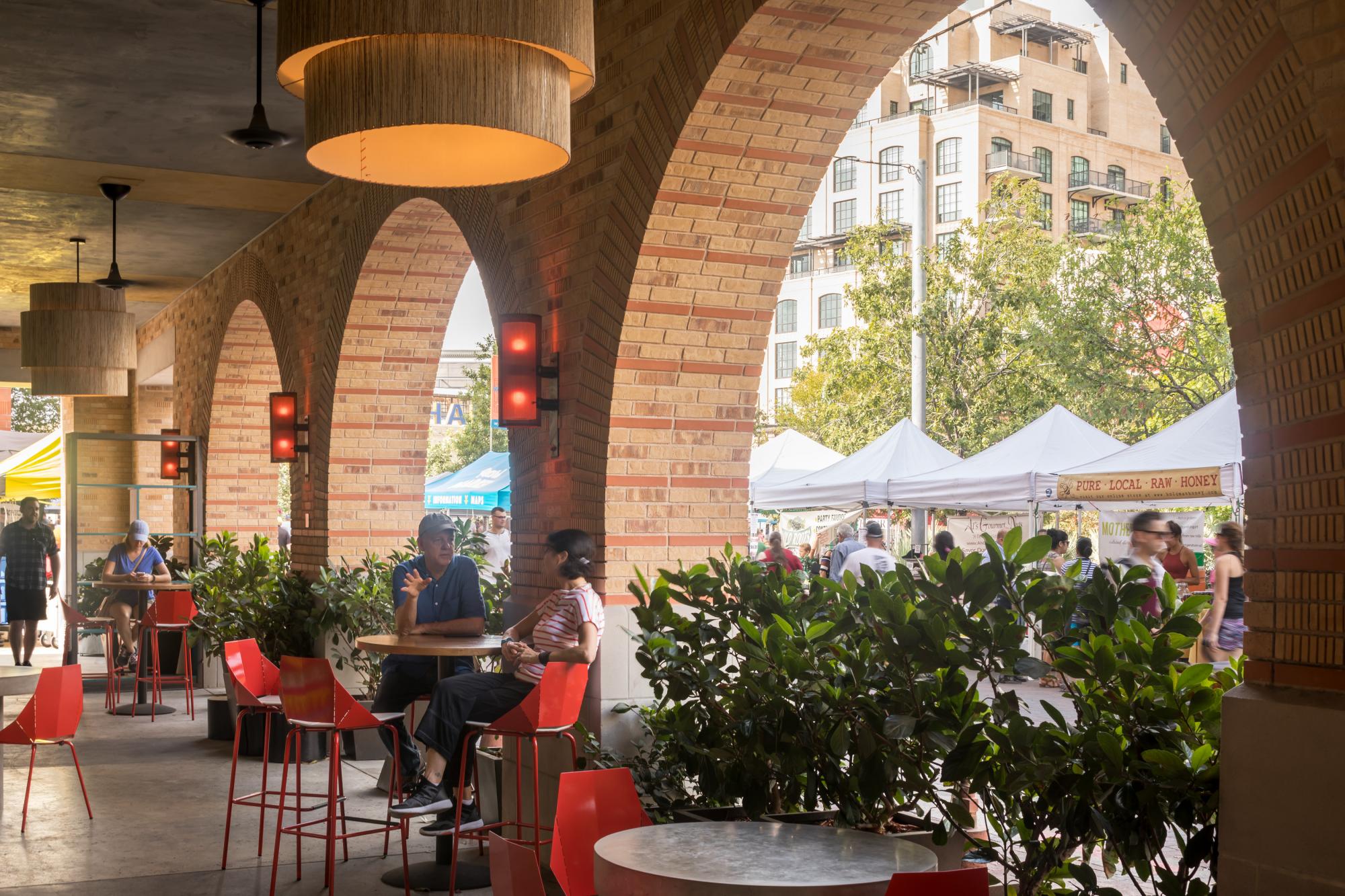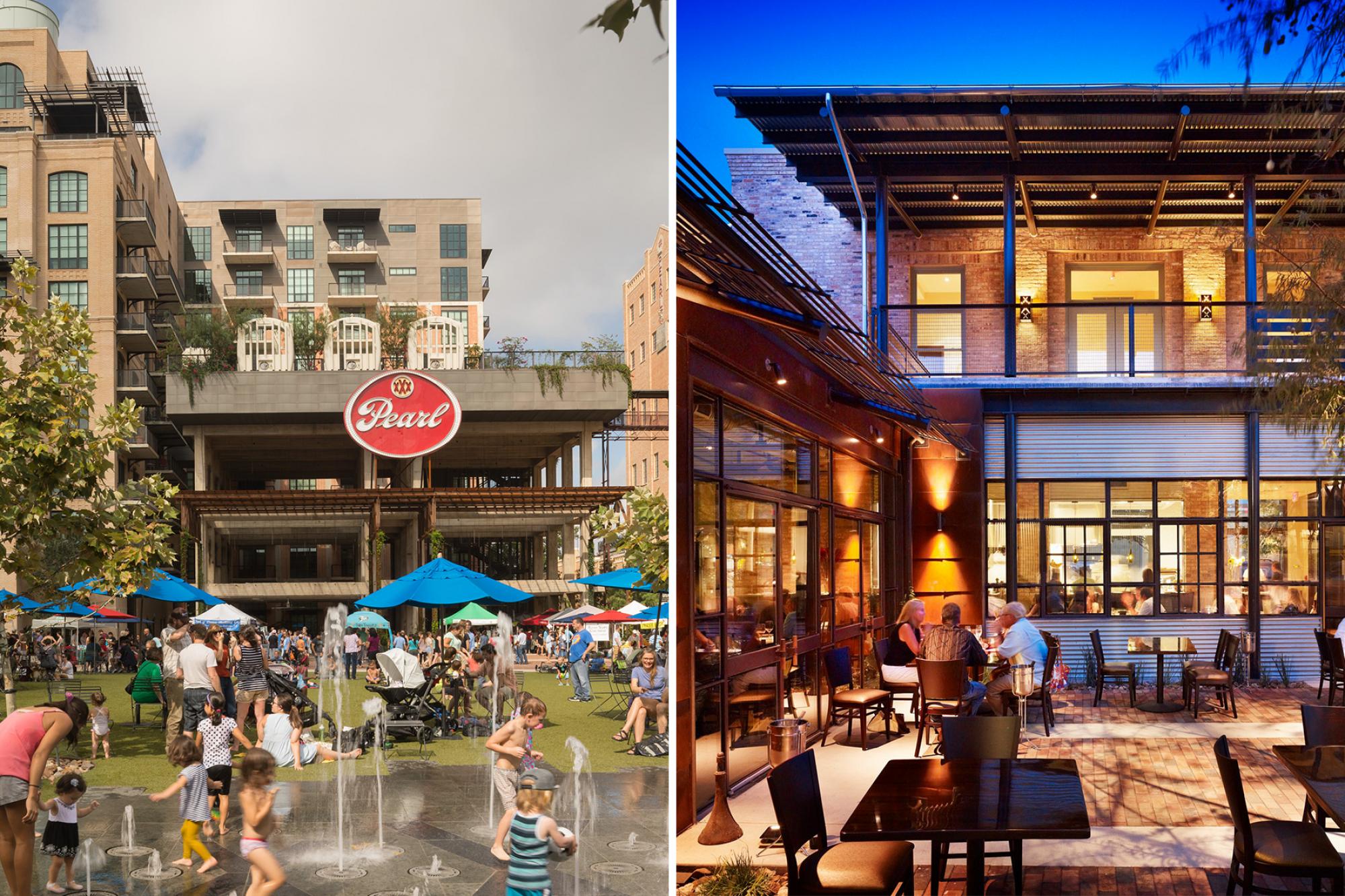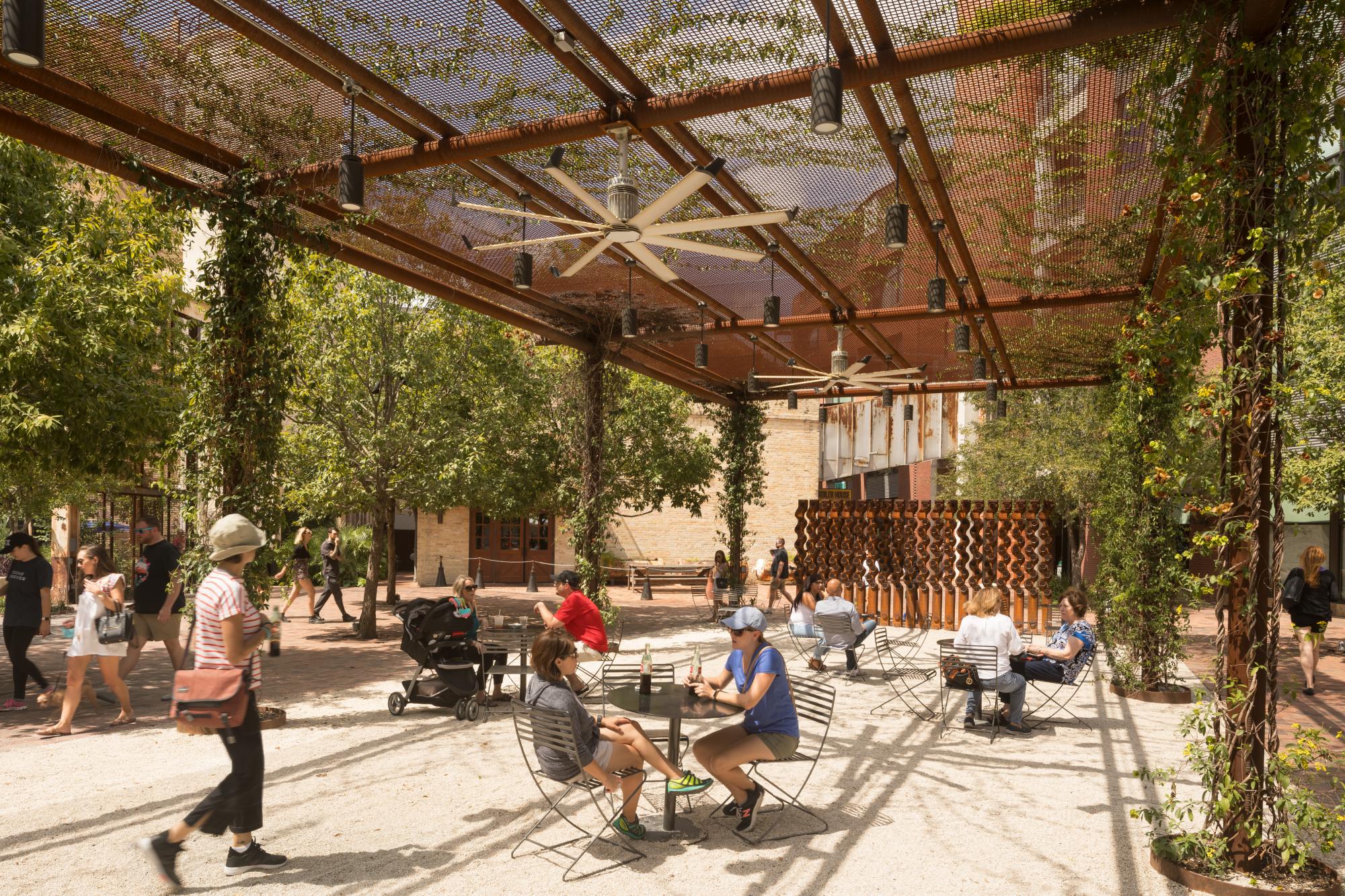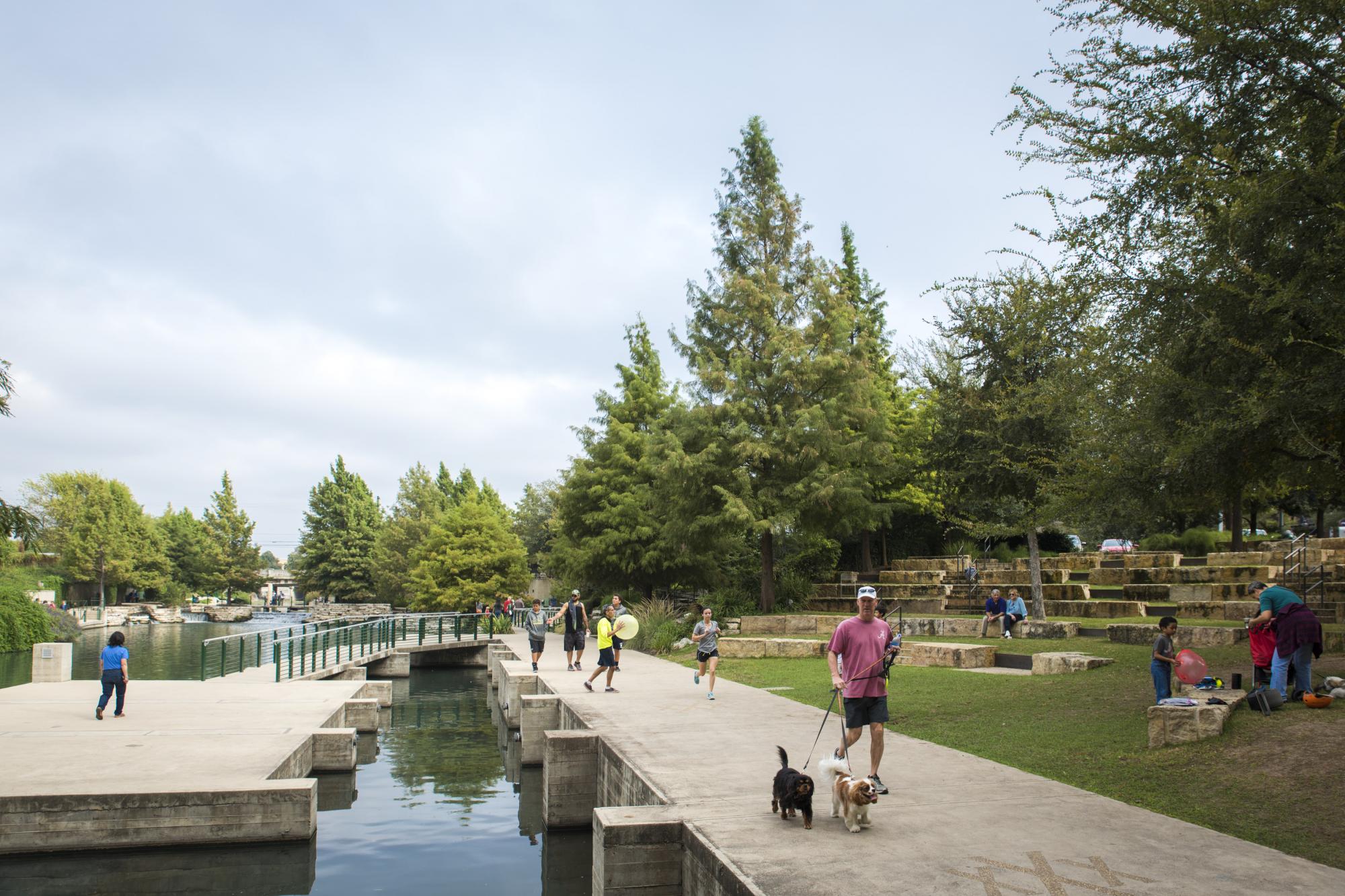 Pearl Brewery District
The Pearl Brewery is a self-sufficient, mixed-use "village" and social hub of San Antonio. An exercise in social placemaking and urban design, the 26-acre site is an orchestrated assemblage of outdoor rooms that provide variety of scale, seasonal shade, programs, and landscape interconnecting a wide range of building programs.
 
To cultivate a meaningful, vibrant urbanism that reflects the unique character of San Antonio, our master plan and buildings focused on creating a variety of scales, textures, and uses. Careful attention was paid to how pedestrians interact in the climate, and how the buildings and infrastructure reinforce connections between people. Structures and uses activate plazas of different sizes, while passages and openings create sightlines tying the whole together. Fairs, markets and music stimulate these spaces, making for a vibrant cultural hub for the city.
 
Lake|Flato worked with the City, San Antonio River Authority and San Antonio Water Systems to revitalize over 7,000 linear feet of river frontage and connect ecologically-themed water courses throughout the development to the river.
 
As both the Master Planner and Lead Architect for 6 projects within the district, Lake|Flato was responsible for working with and engaging many different partners and architects to ensure the success of the entire development. The Pearl Brewery serves as a model to energize the underutilized inner city by strengthening local community and displaying sustainable design strategies.
23013_N268_board.jpg
Masterplan_final.png
circulation_final.png
heatmap_final.png
23013_N262_board.jpg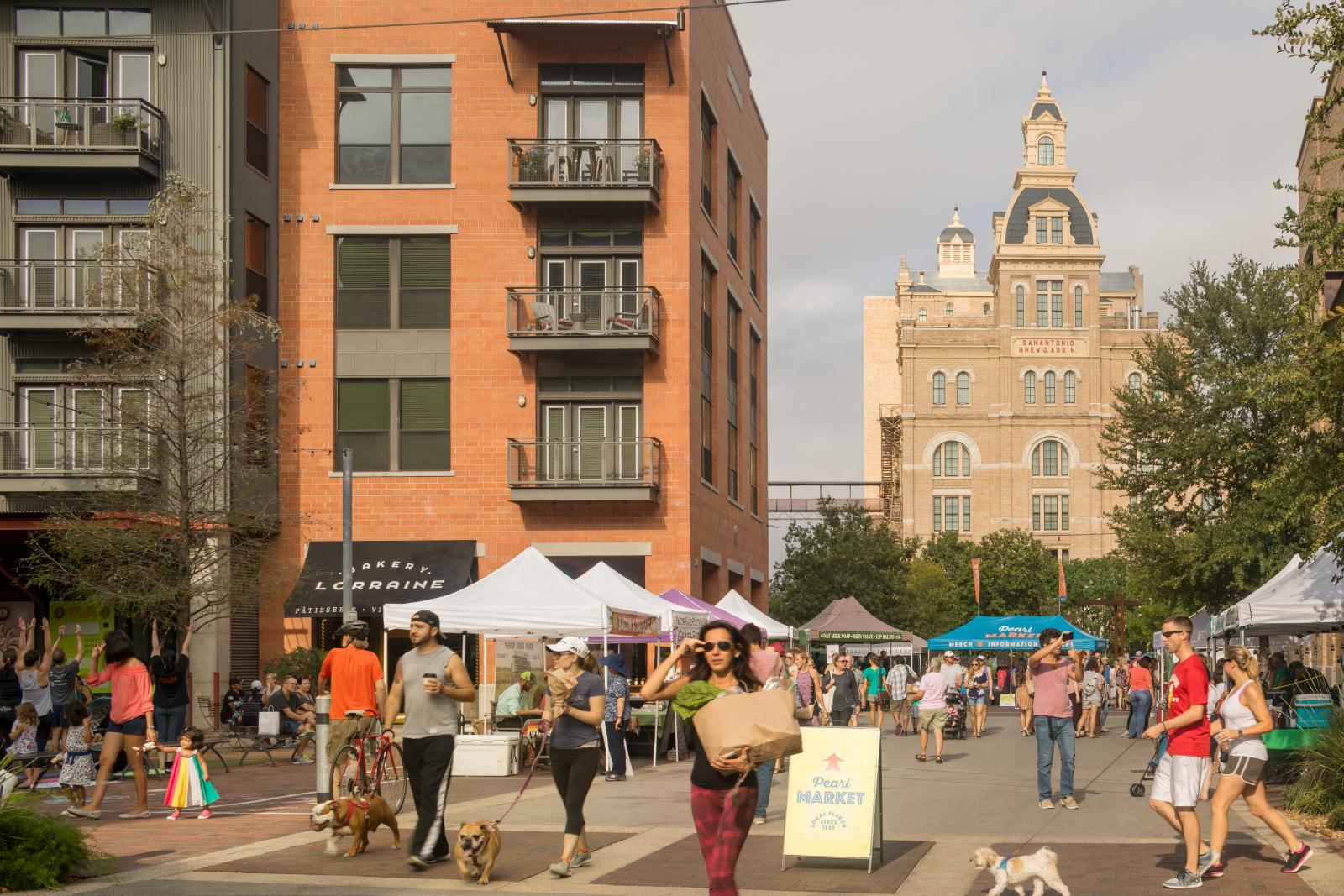 23013_N263_board.jpg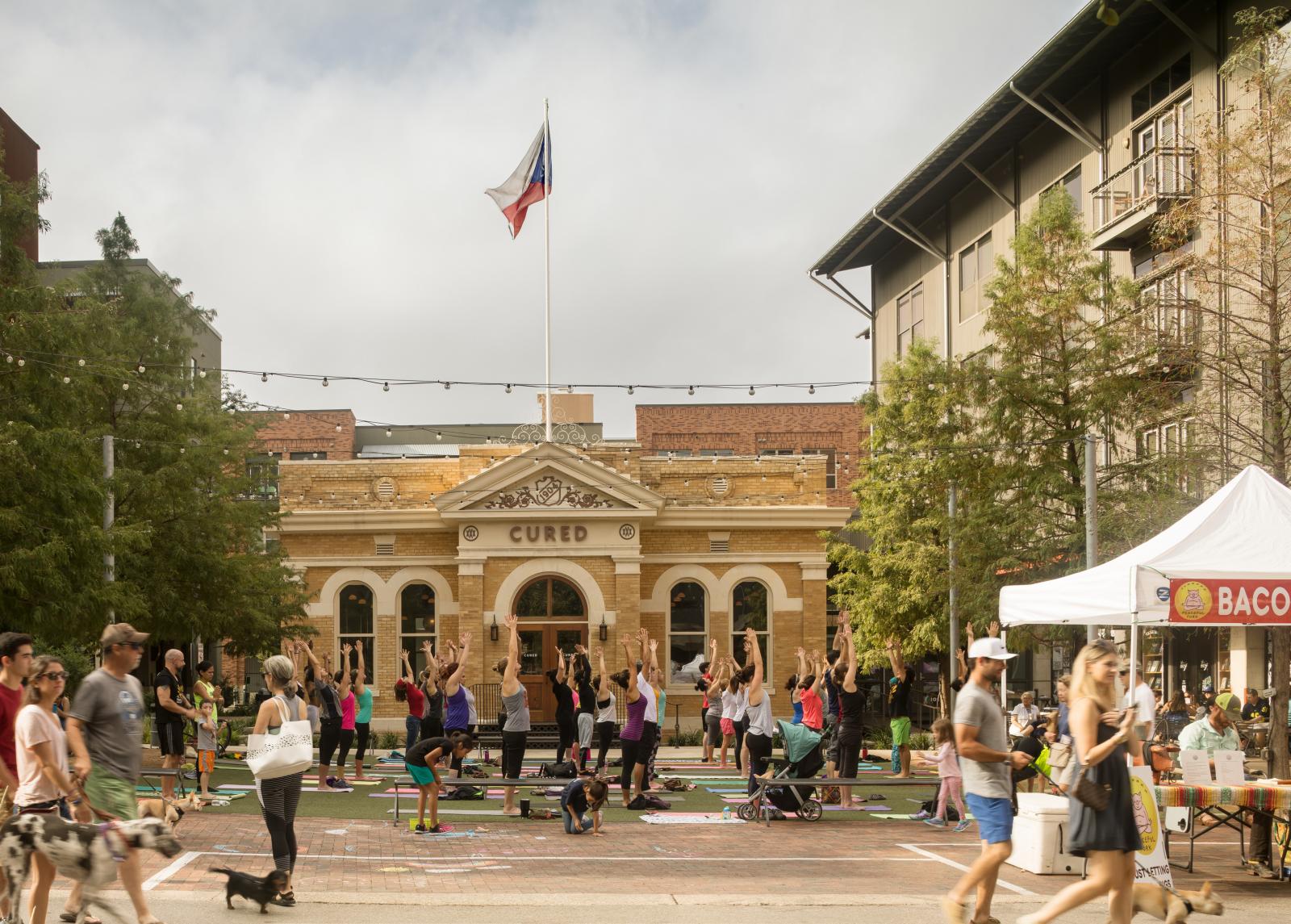 23013_N264_board.jpg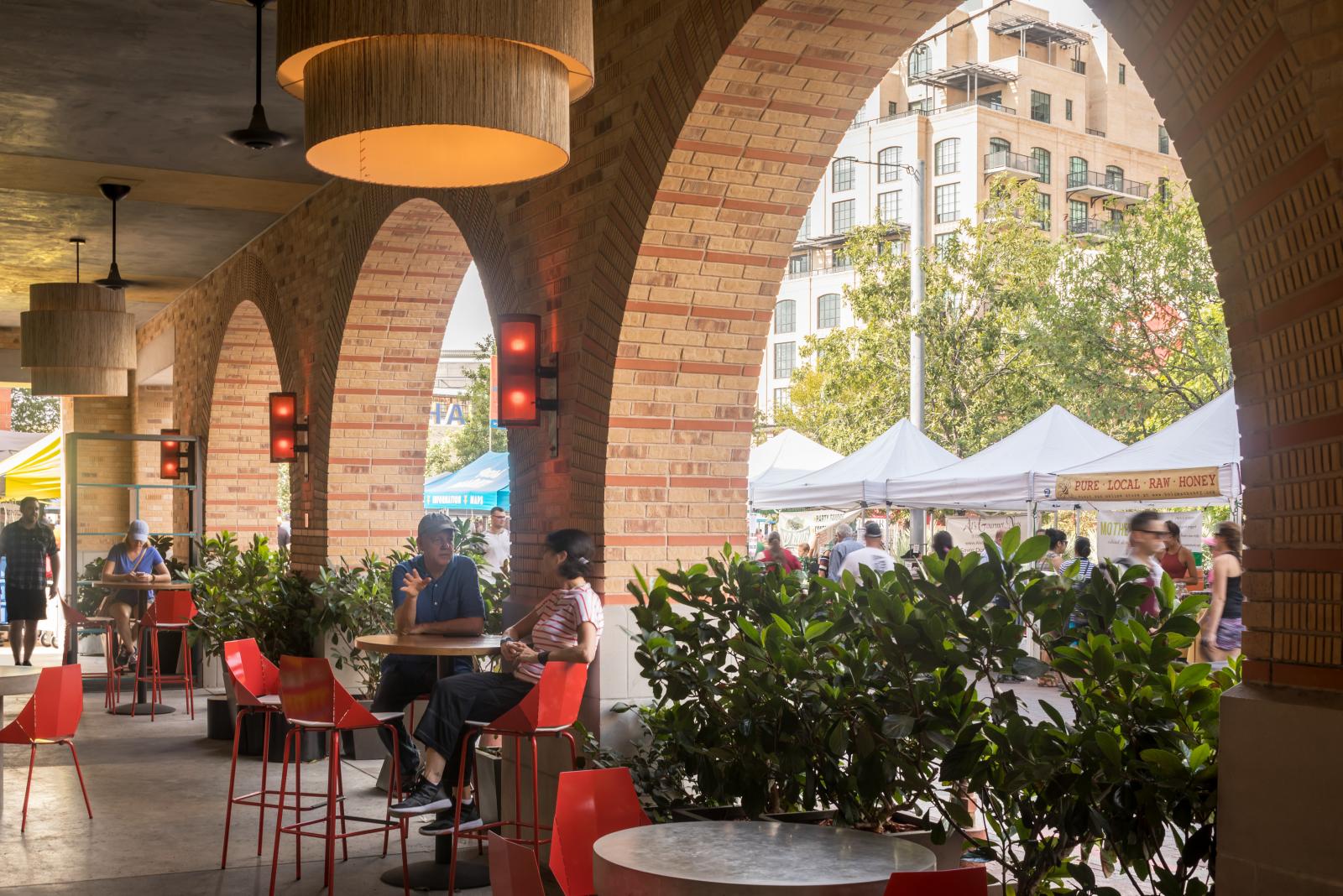 perarl_life.jpg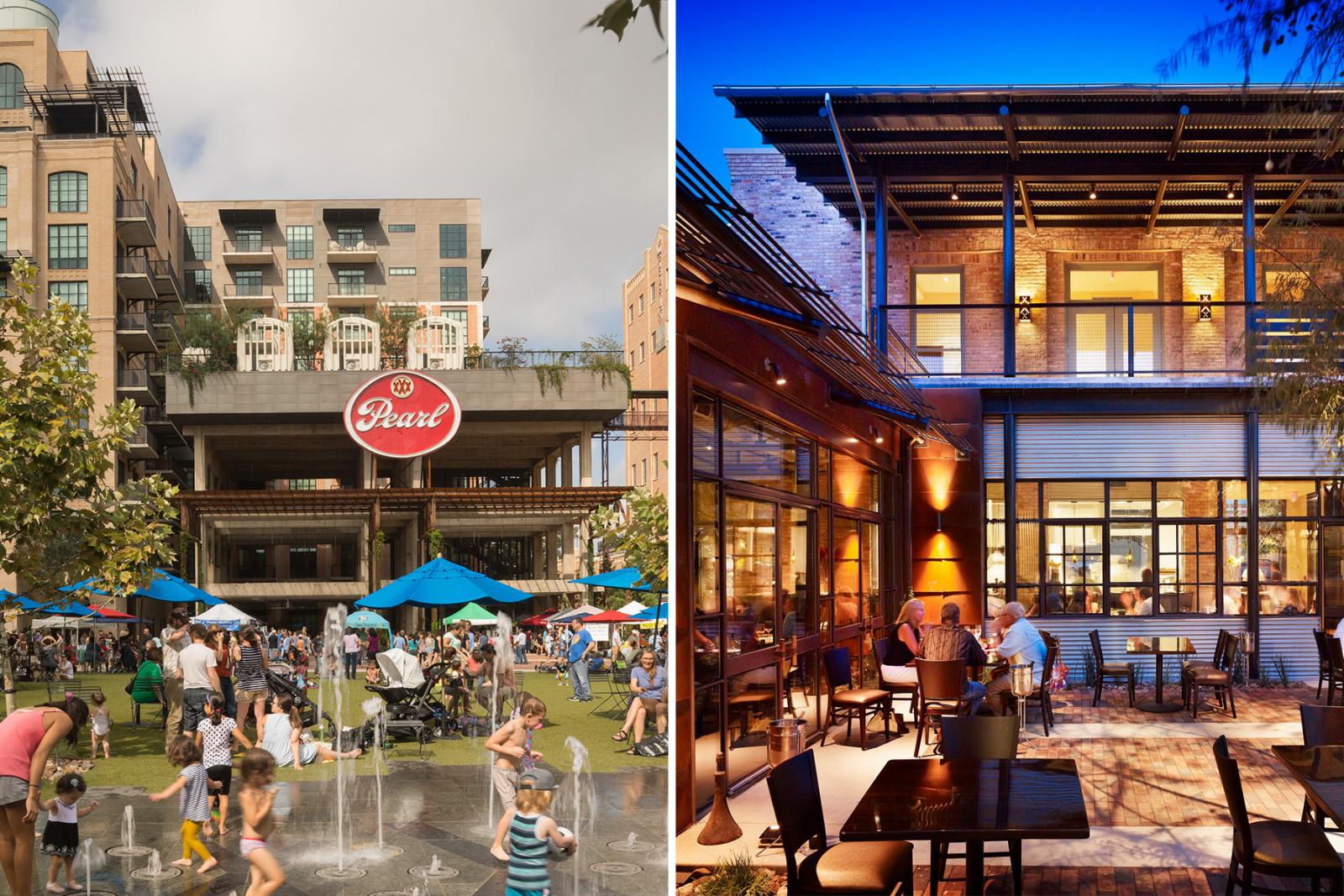 23013_N266_board.jpg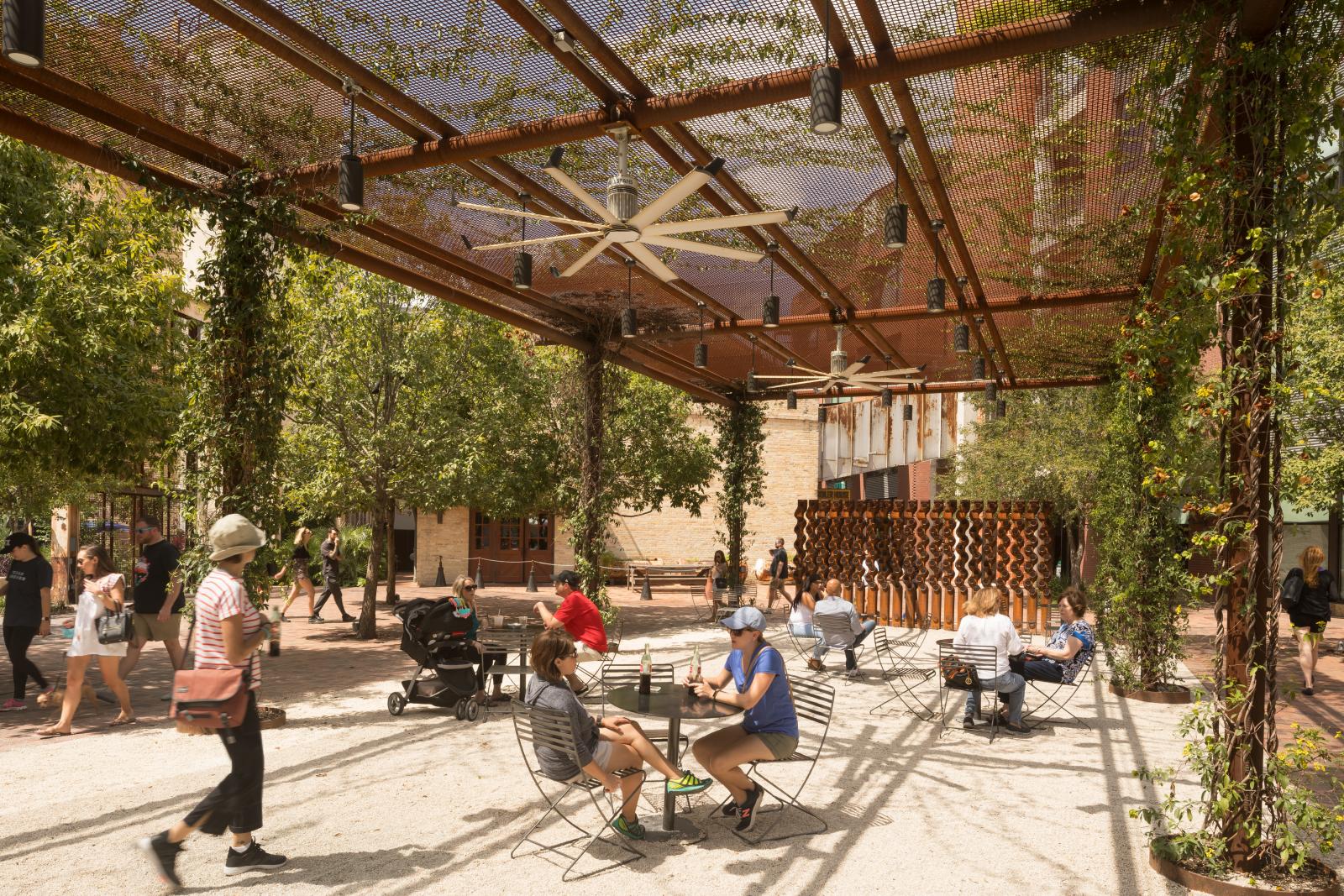 23013_N209_board.jpg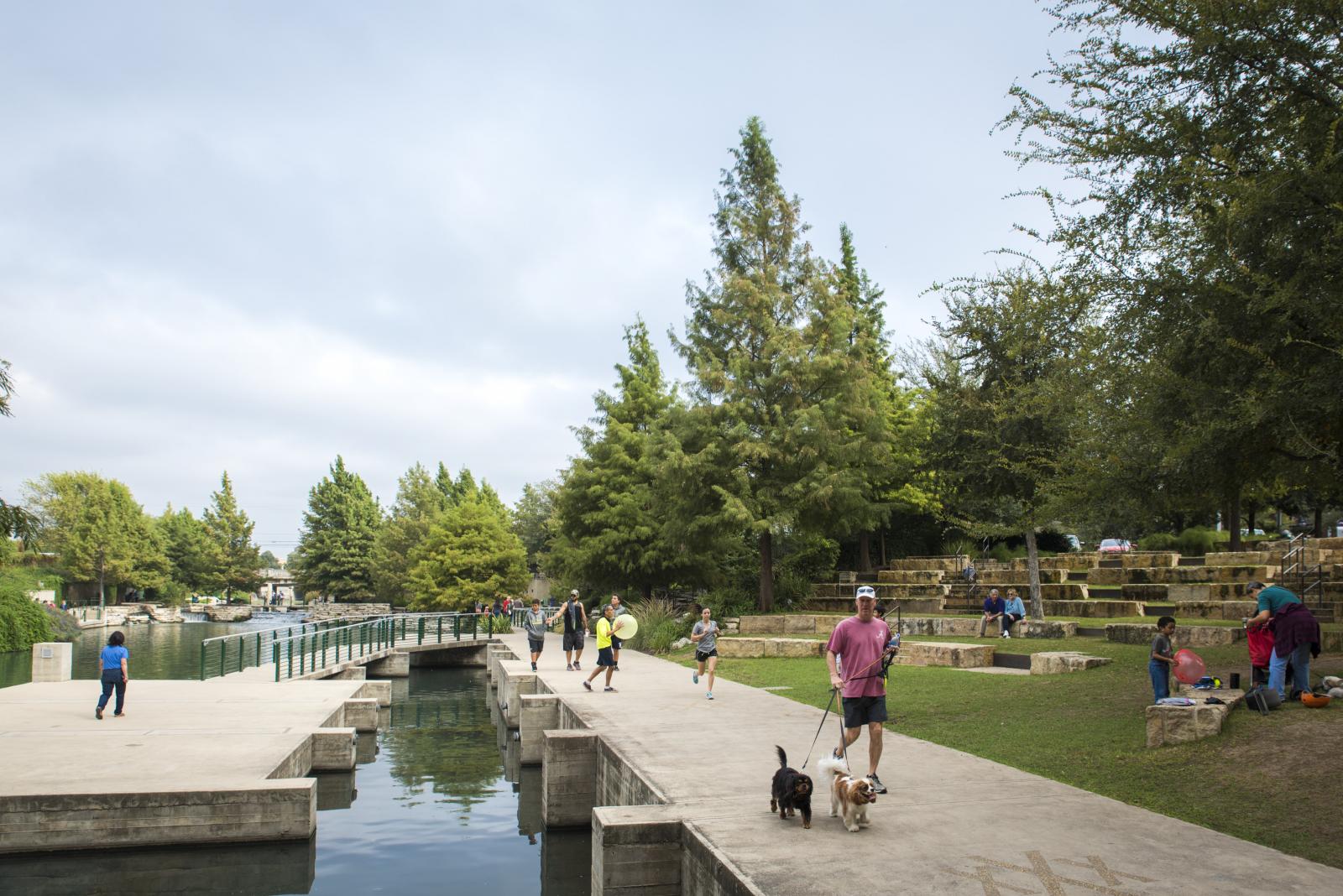 Awards
Urban Land Institute Global Award for Excellence
AIA National Honor Award for Regional & Urban Design
Programs
Developer: Silver Ventures Services Provided: Master Planner & Design Architect Size: 446 units, 846,300 SF, 26 acres