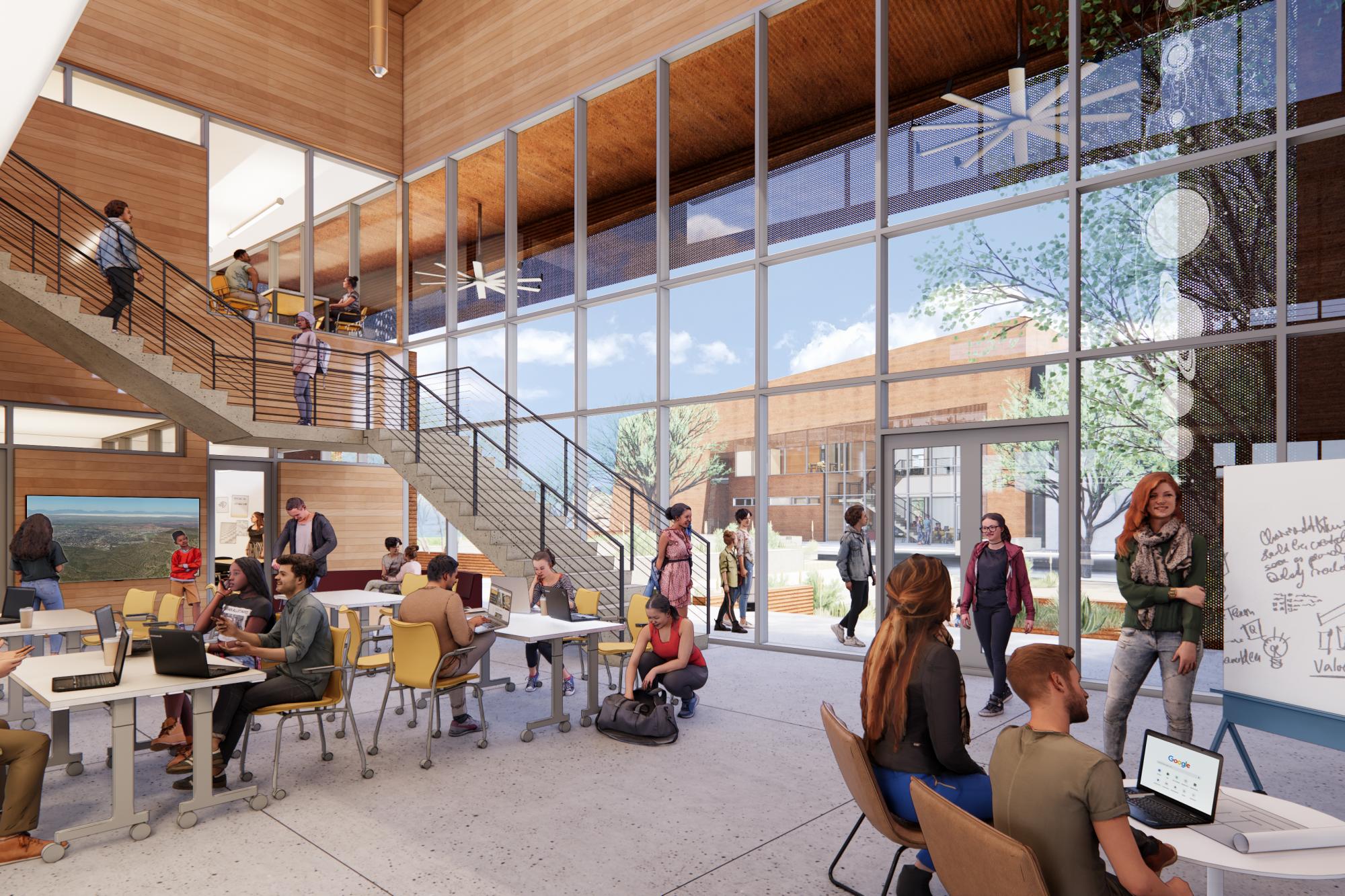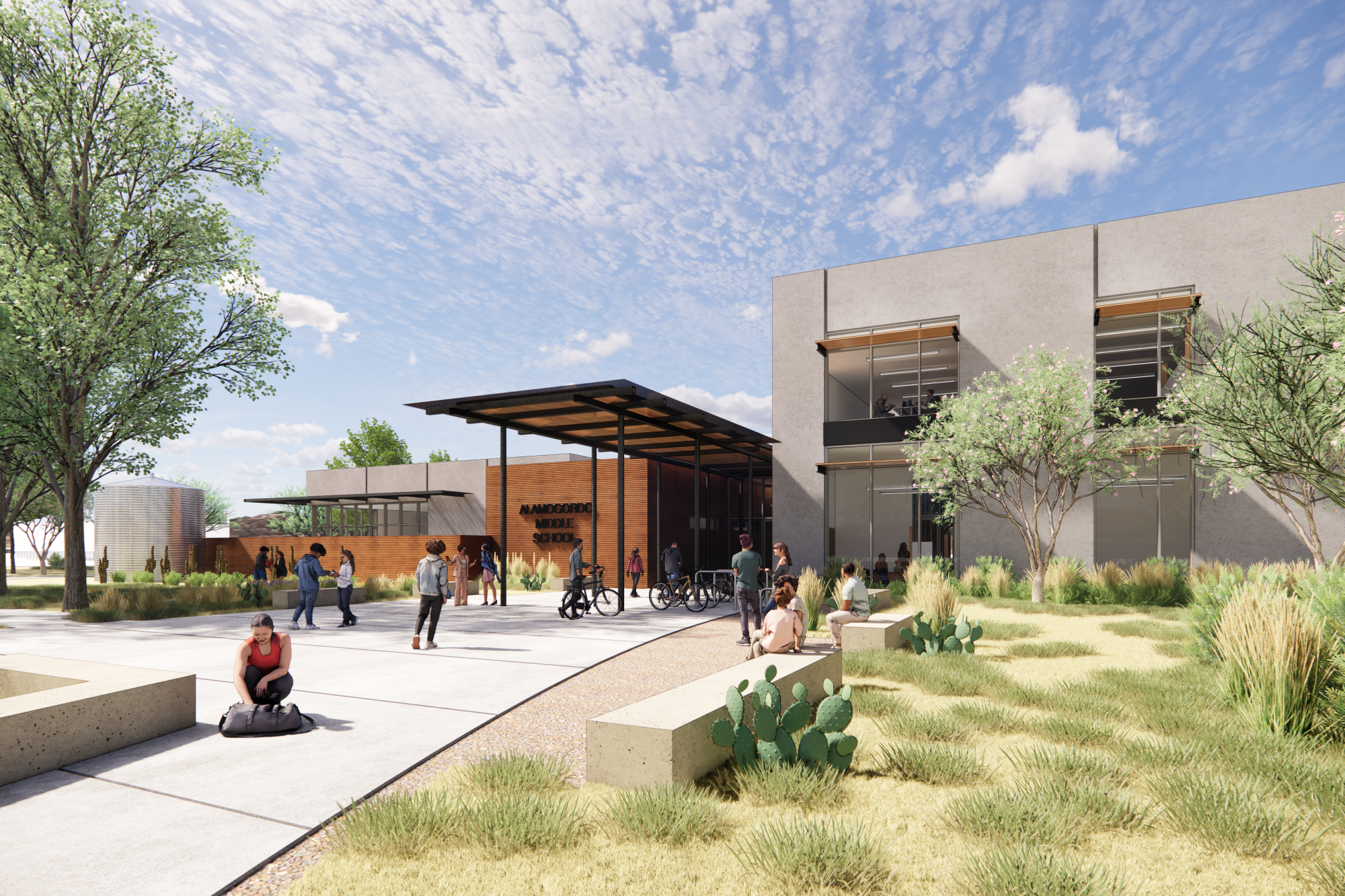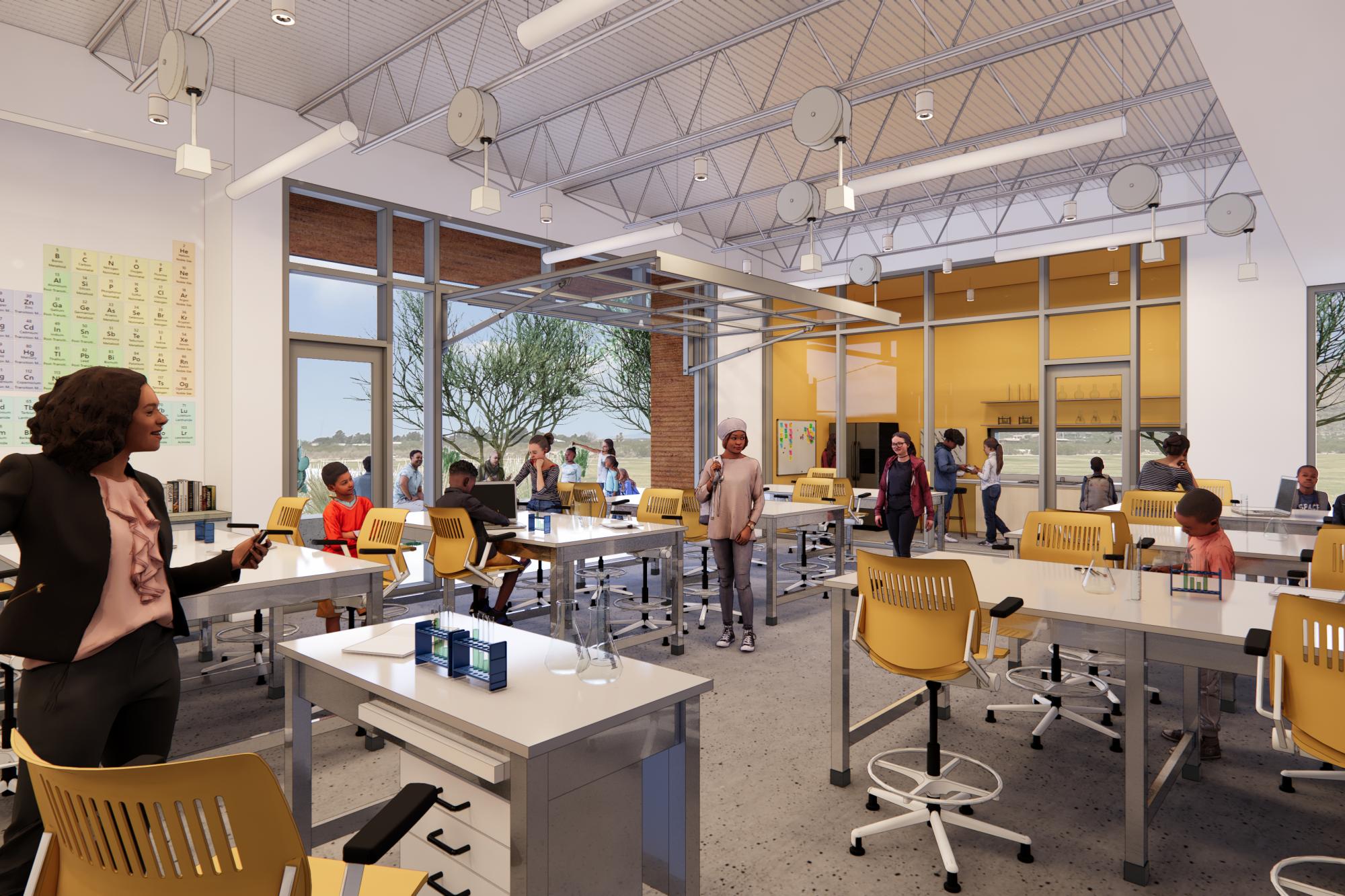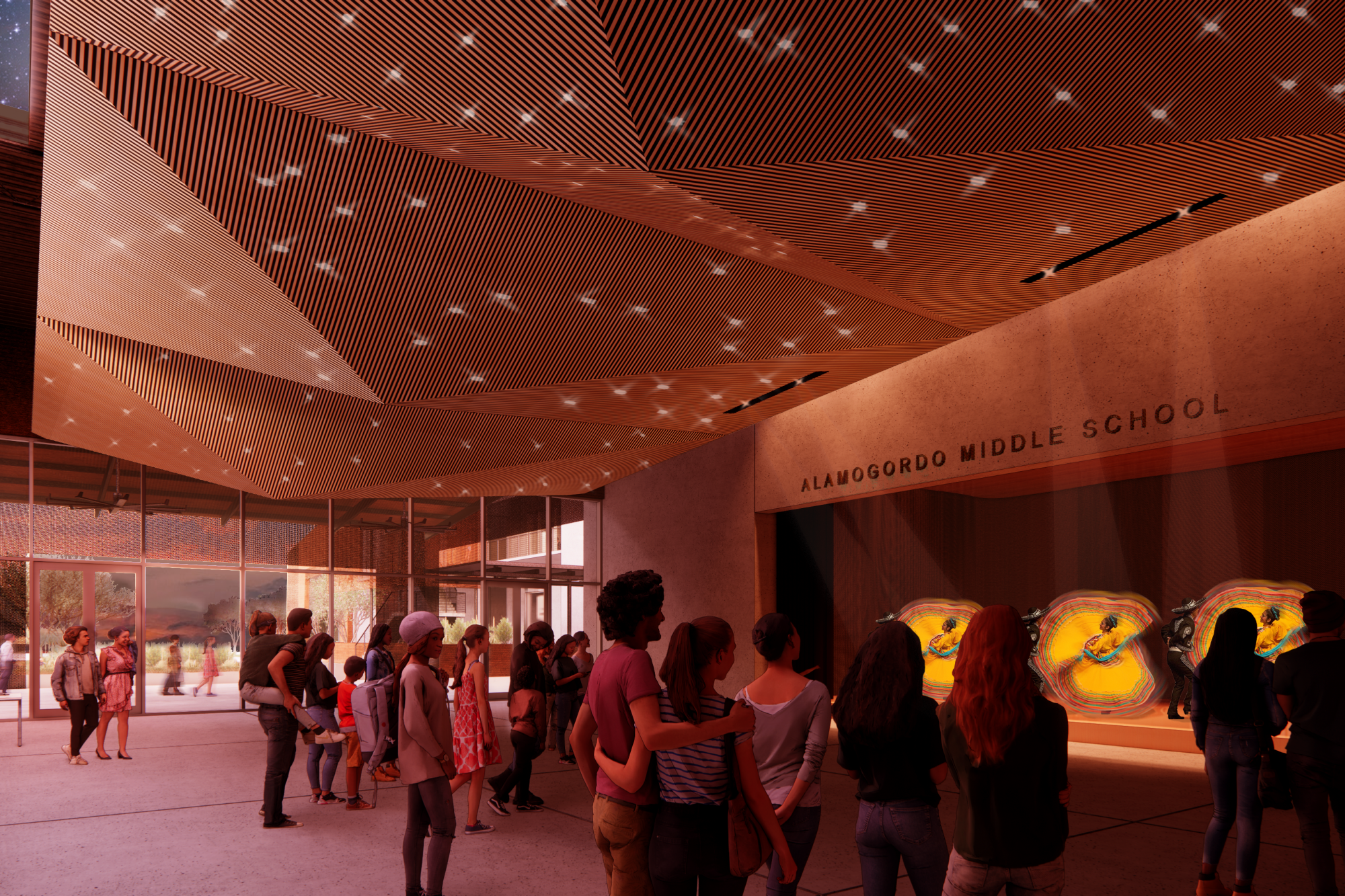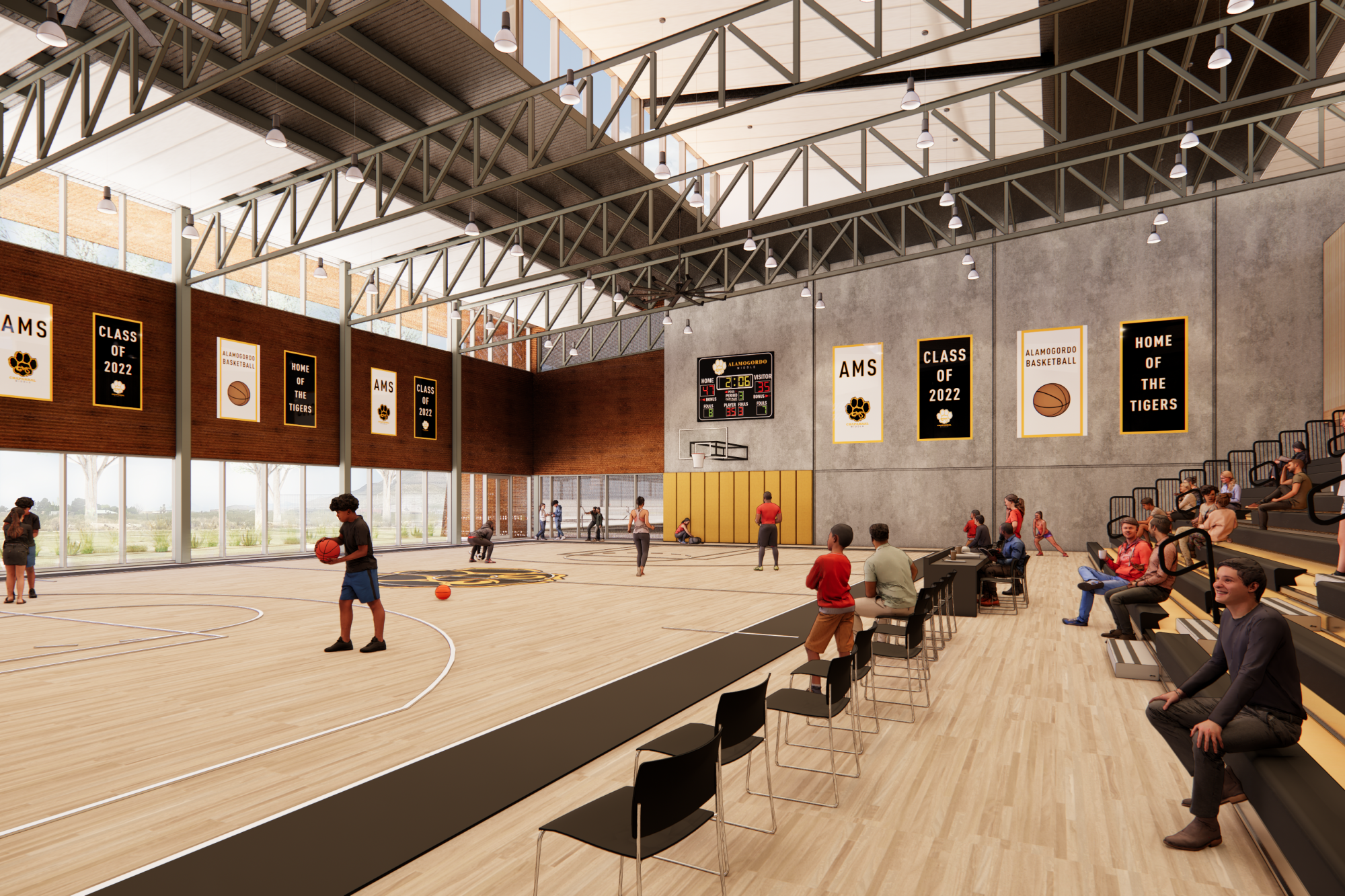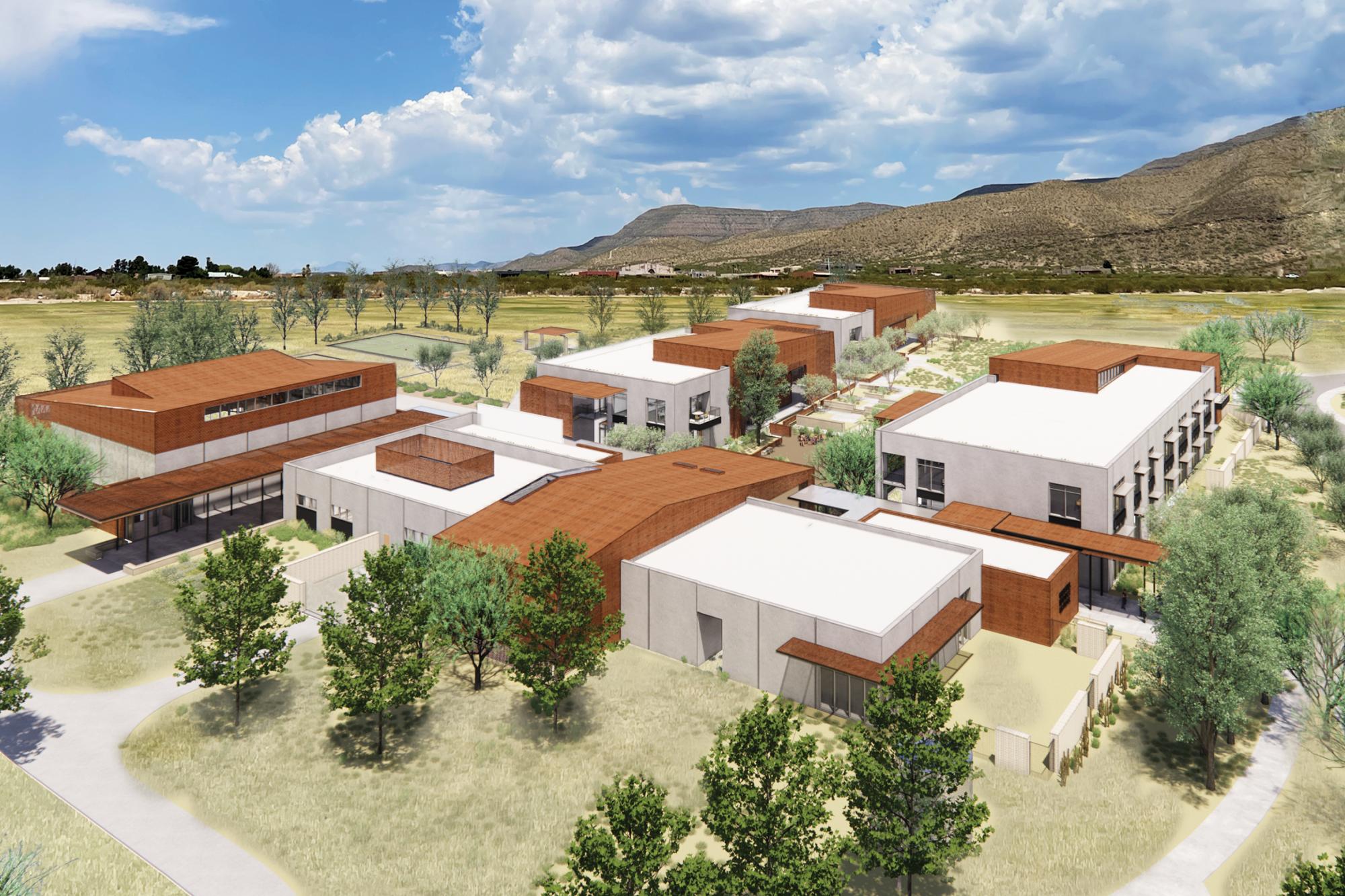 Schools
Alamogordo Middle School
of
Alamogordo Middle School
With the vision of creating the "Best School in the Country," the new Alamogordo Middle School will transform the existing 6-to-8 grade learning experience with spaces for project-based learning and cross-disciplinary collaborations that will raise academic performance and provide equitable access to health and wellness opportunities.
A main goal of the school is to provide a comfortable, nurturing environment that feels like home to every student. To facilitate this experience, the design of the new school creates outdoor learning experiences that embrace Alamogordo's weather, provide shelter/shade, and celebrate the unique qualities of the Chihuahuan Desert and Tularosa Basin. Indoor spaces feature New Mexican materials and express natural patterns of living, light, air – all aimed at making enthralling, happy spaces.
Alamogordo Middle School will be organized around three Learning Communities. With the curriculum centered around project-based learning, each Community will provide dynamic learning spaces that are adaptive – with flexibility built in to respond to evolving themes, technologies, or curriculum. The Leadership Team will be distributed throughout the school, not isolated within their own space but instead embedded within or adjacent to Learning Communities to better facilitate staff, faculty, and student relationship-building, and ultimately better support students within their spaces.
A key focus of the project is creating a high-performance building that improves human health and wellness while leveraging the building as a teaching tool. Biophilic design principles include access to daylight, views to nature, and the use of natural materials to positively impact student performance, focus, and behavior. The building and landscape will be enmeshed together, creating outdoor opportunities for active learning, habitat restoration, social gathering, and natural play to stimulate student environmental engagement and stewardship.
_Learning Community - Final.jpg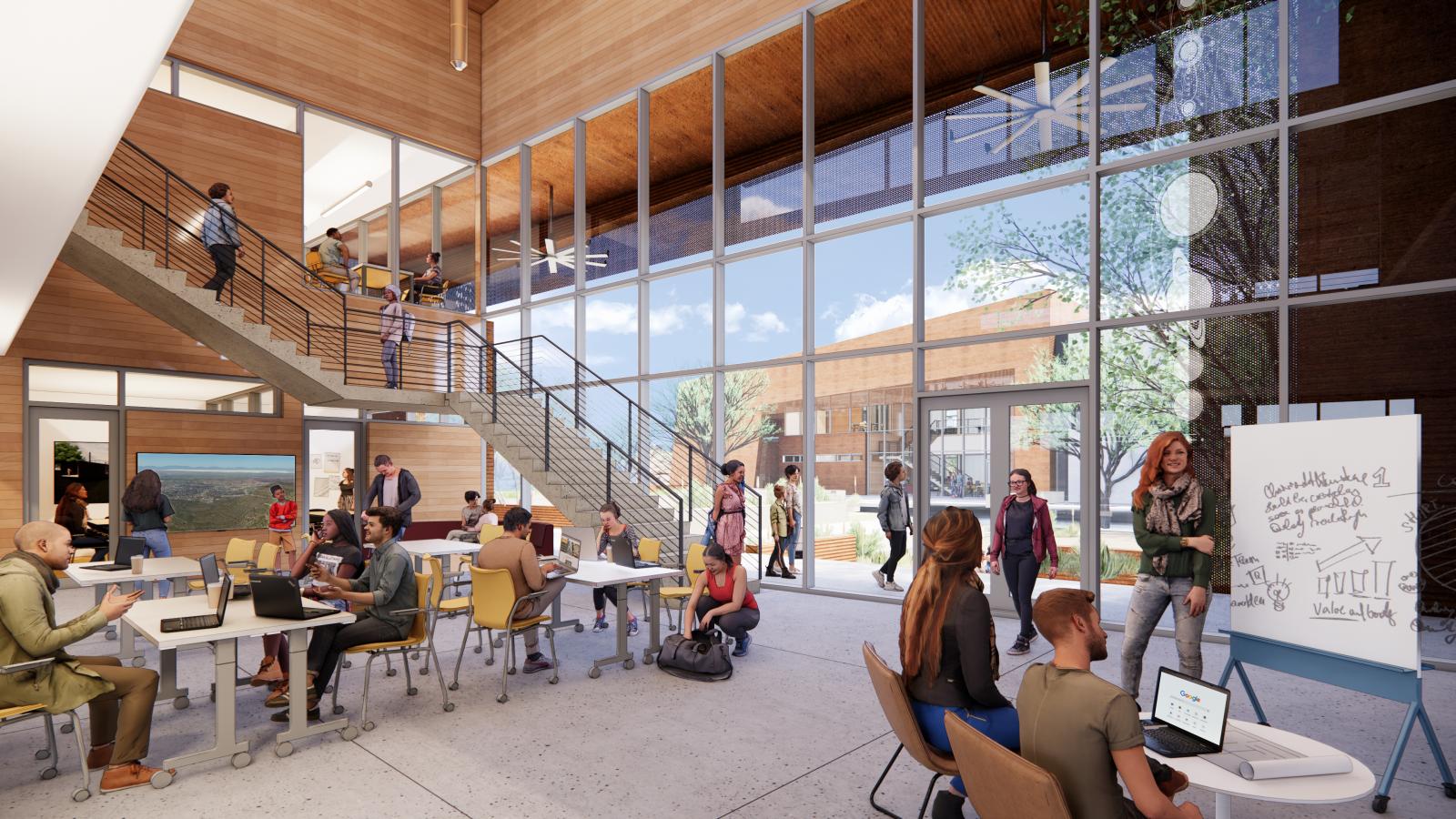 _Entry - Final r3.png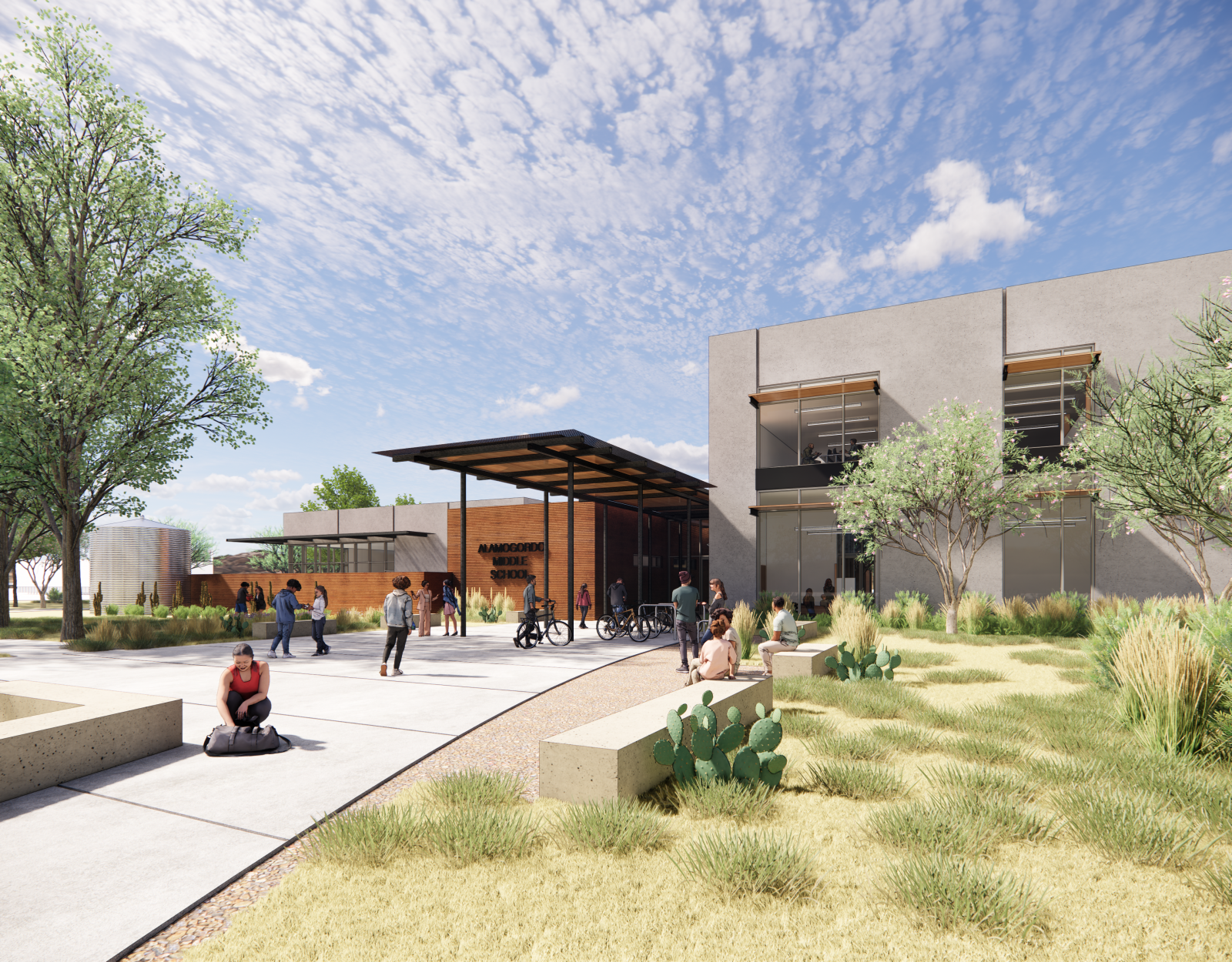 _Science Lab - Final.jpg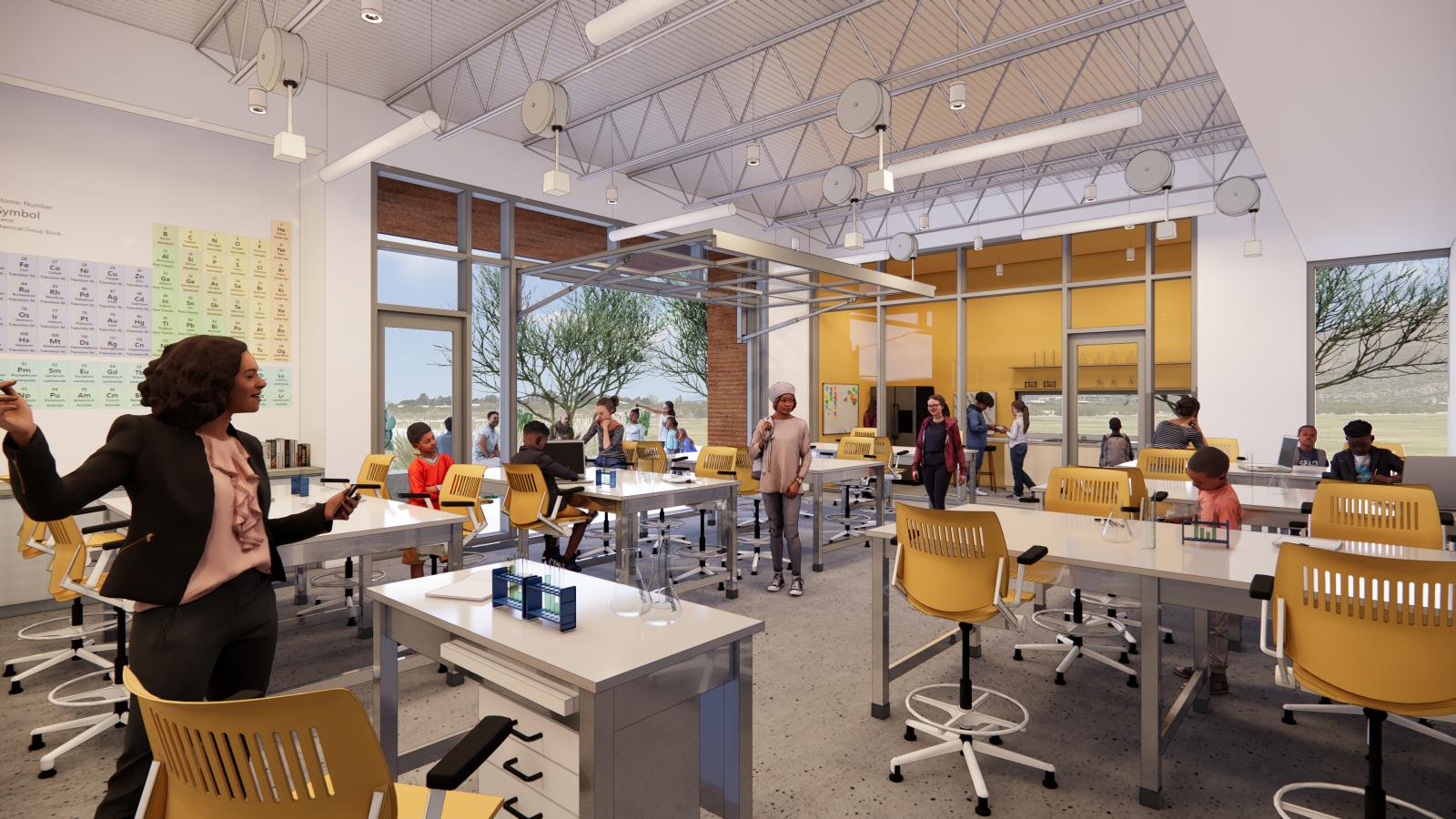 _Alamogordo Cafeteria_ Performance - Final v2.png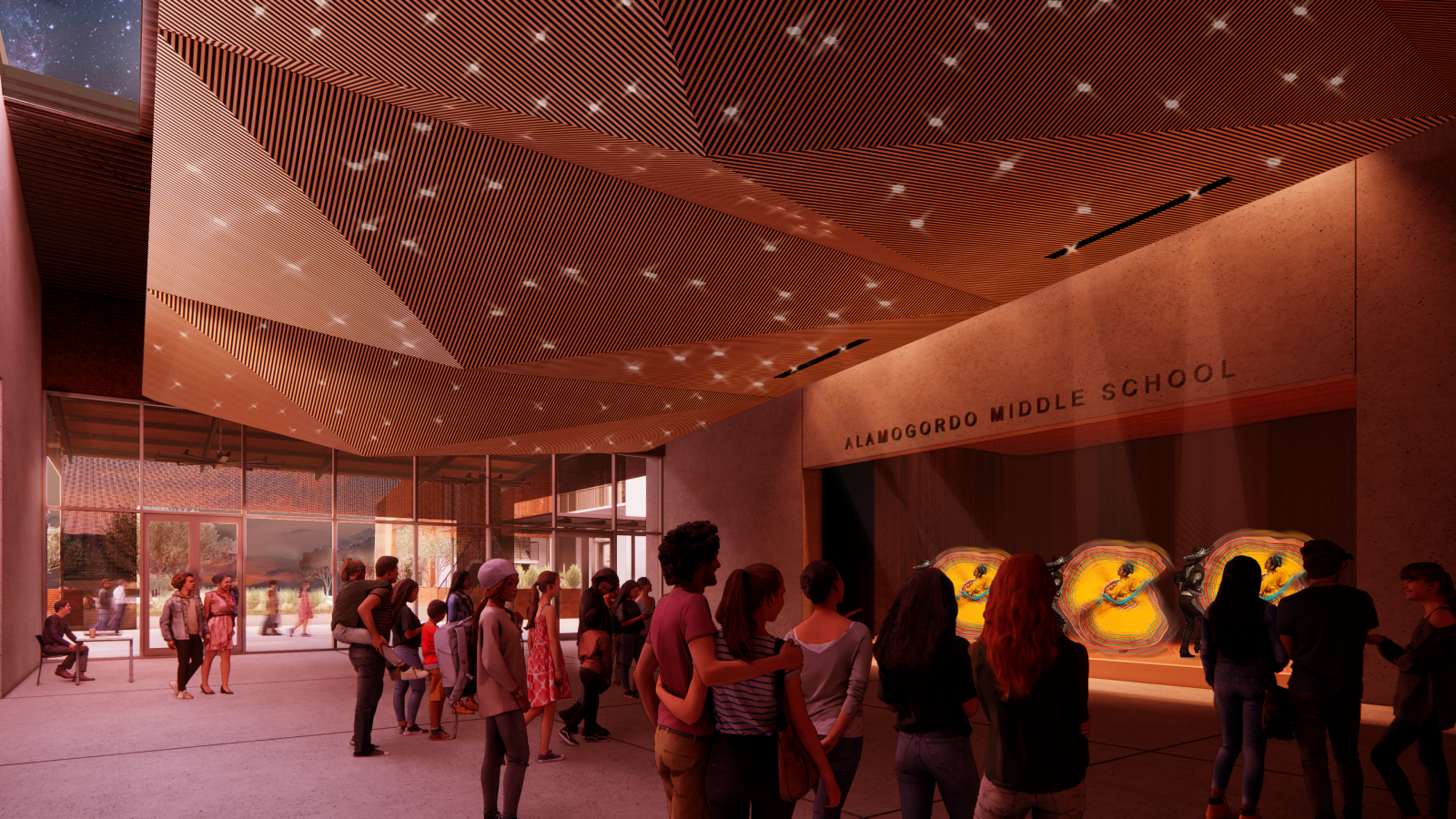 Gym Final_v3.png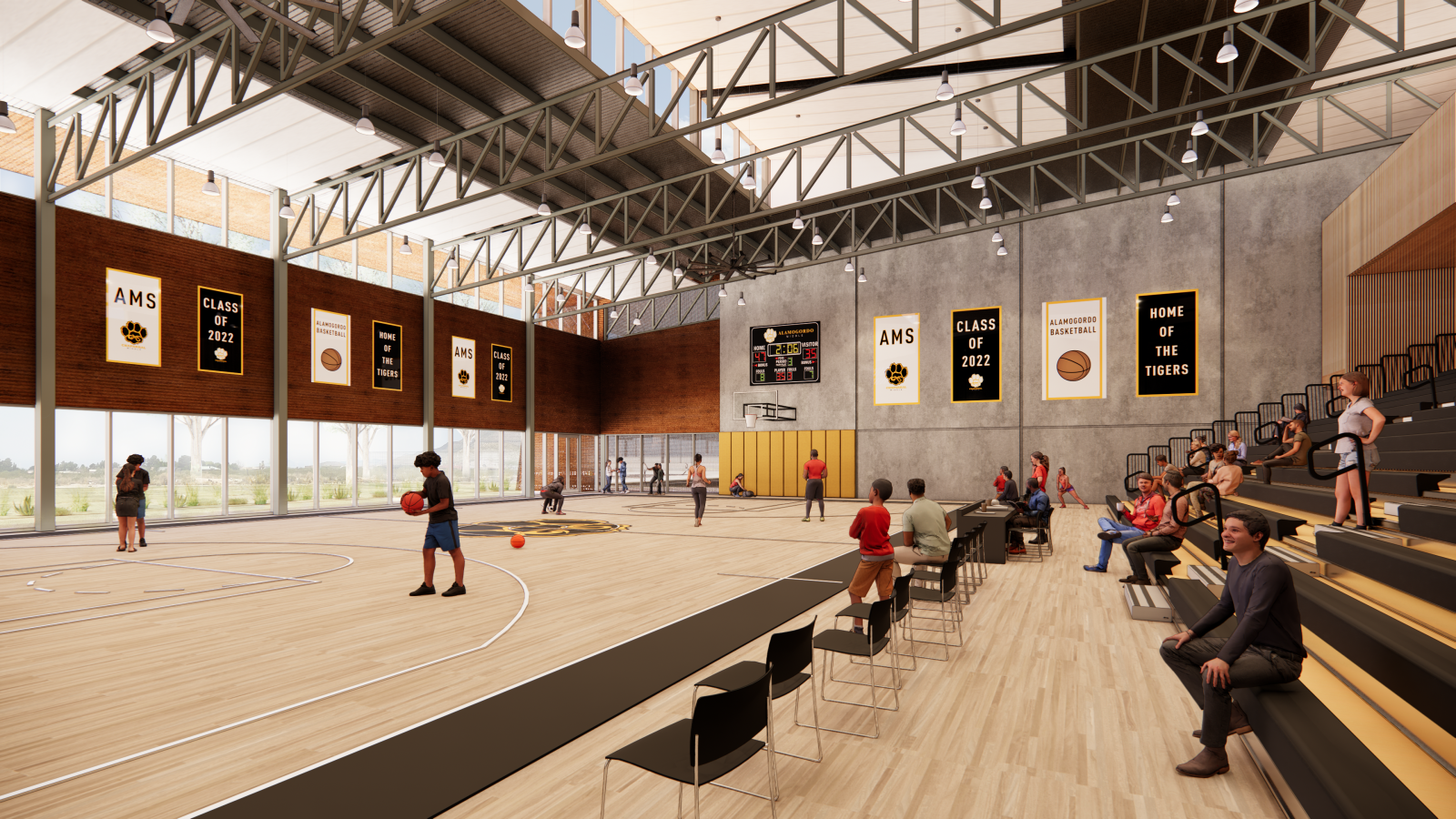 _Aerial to Mountains - Final r1.jpg
Project Size
Conditioned: 87,000 sq. ft.
Architect of Record: Studio Southwest