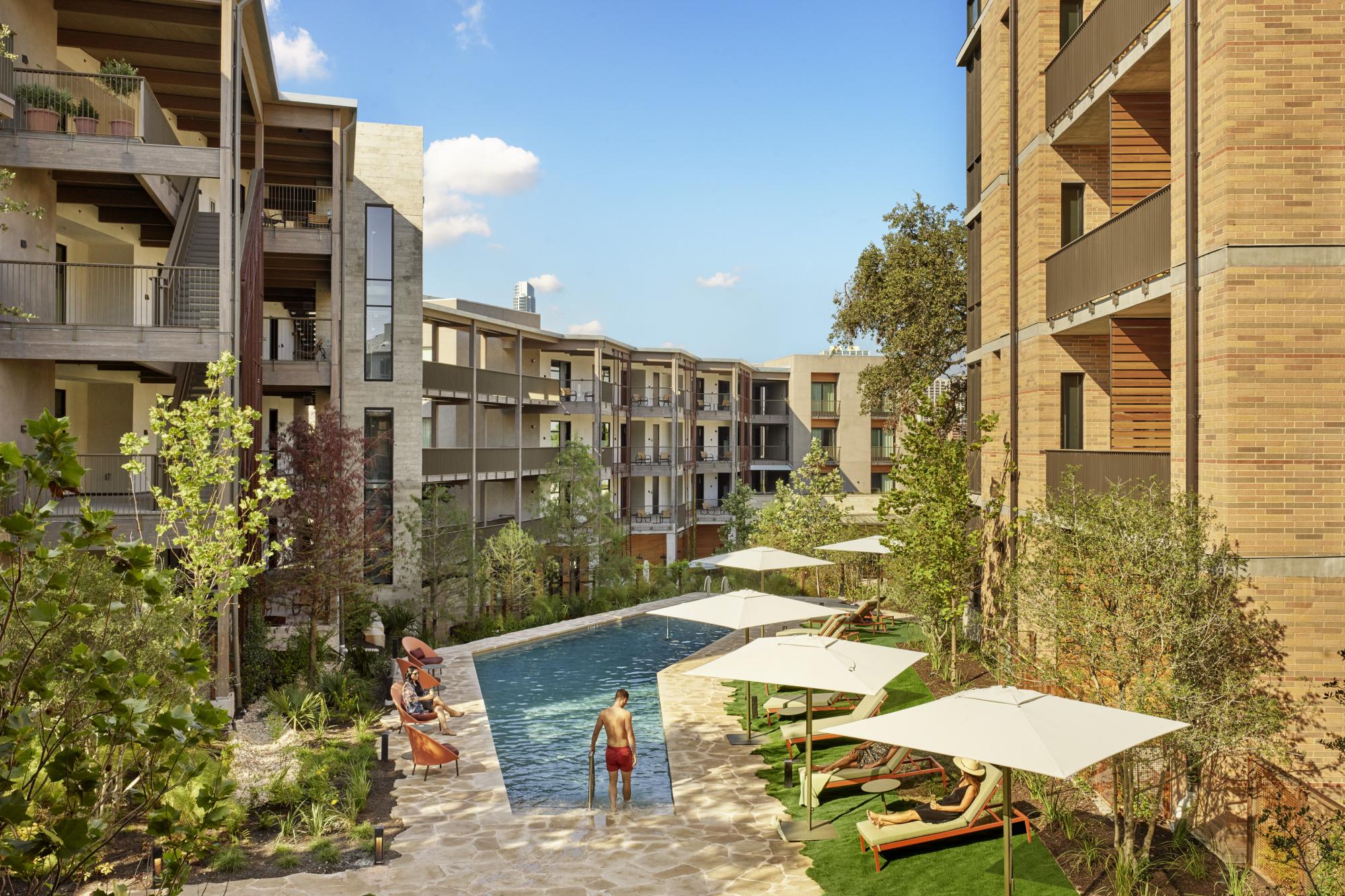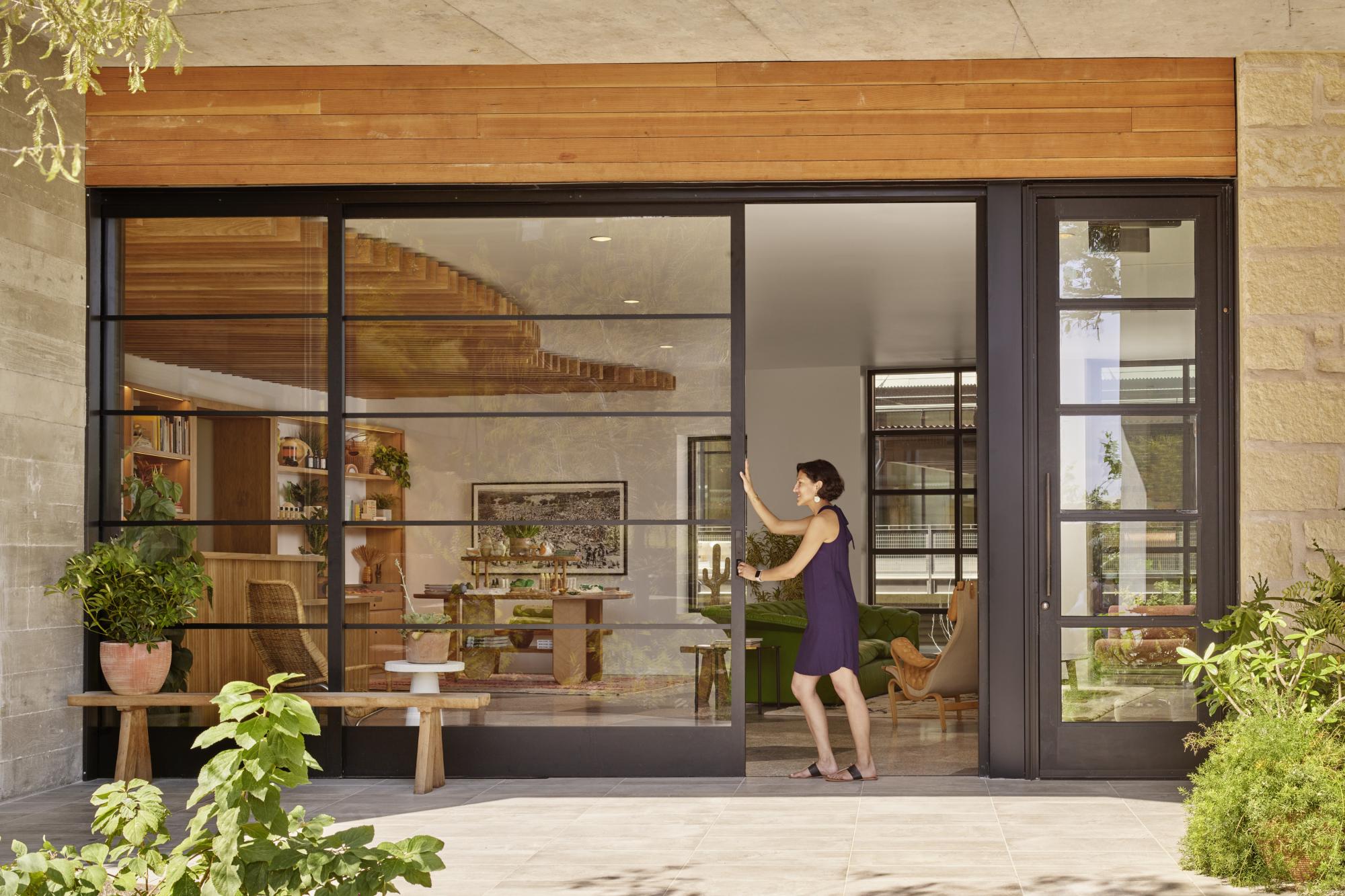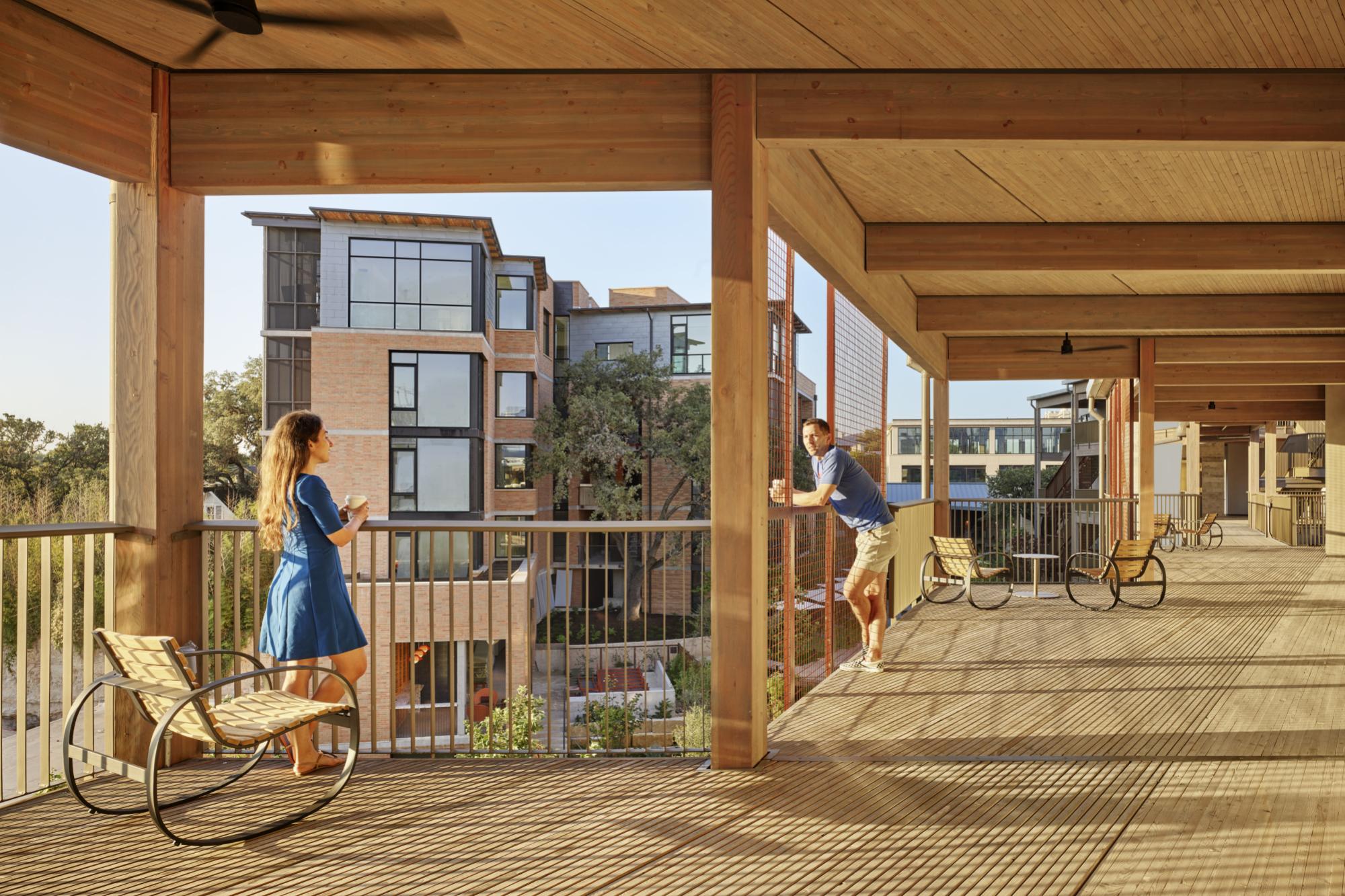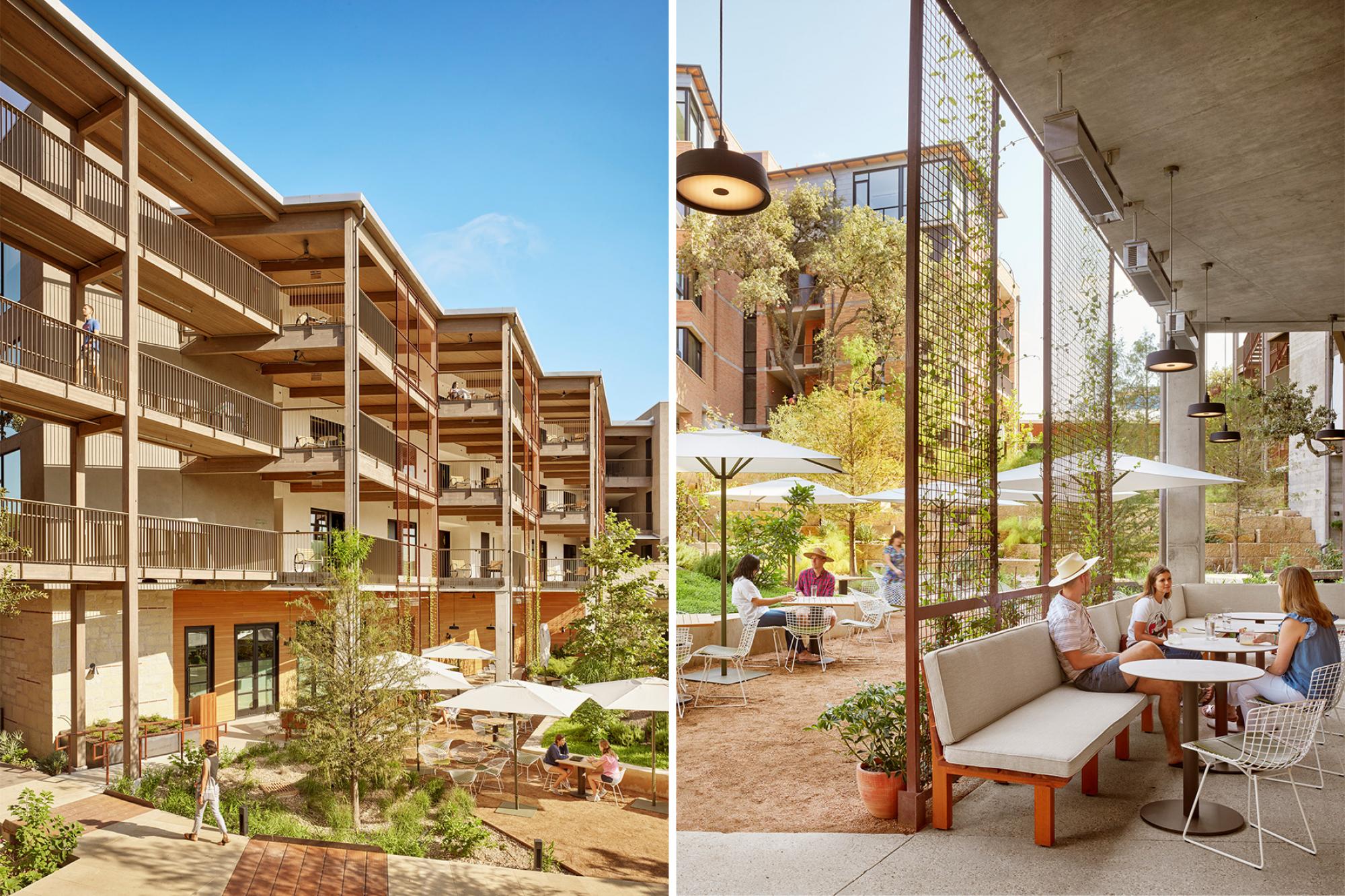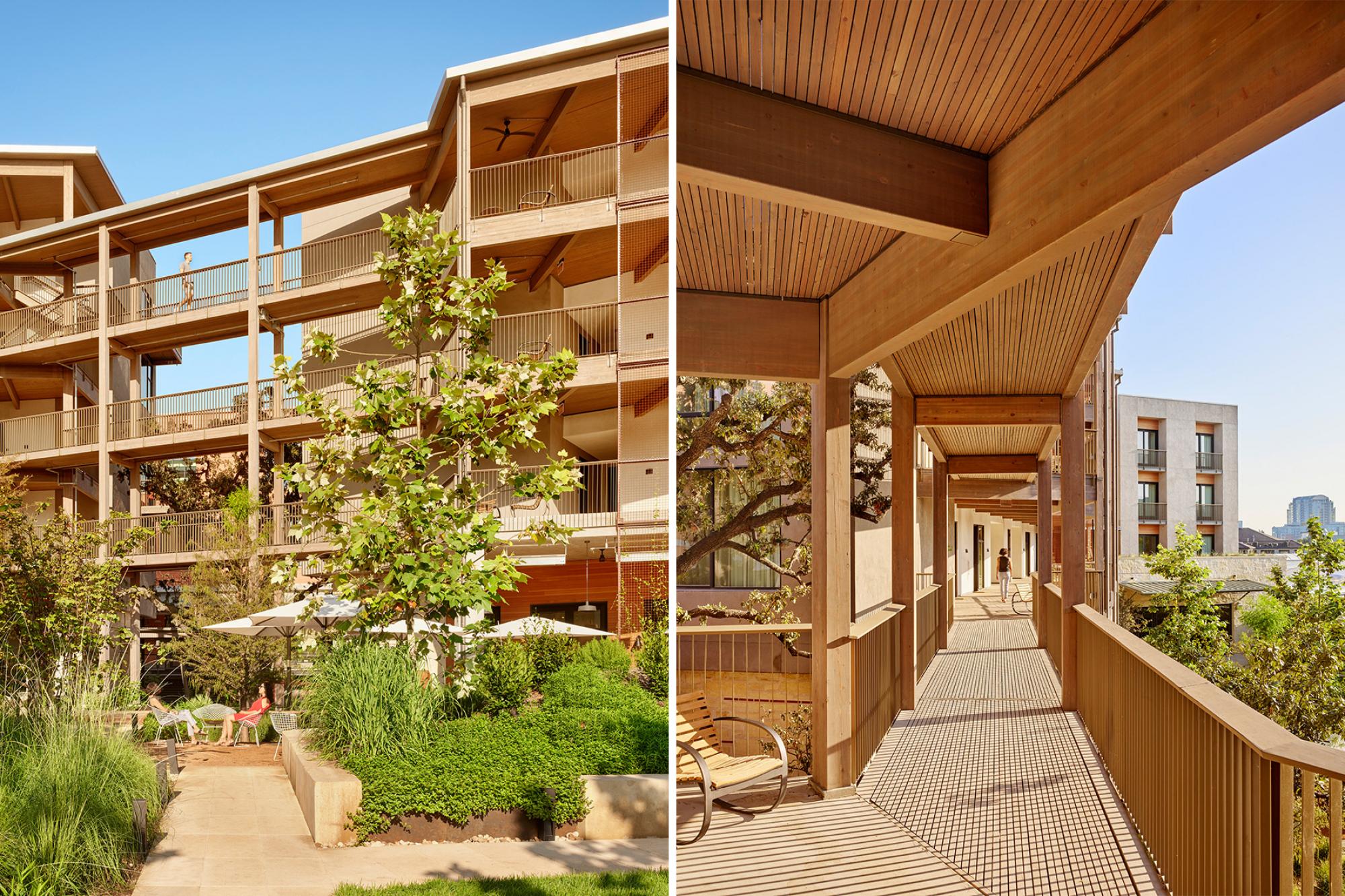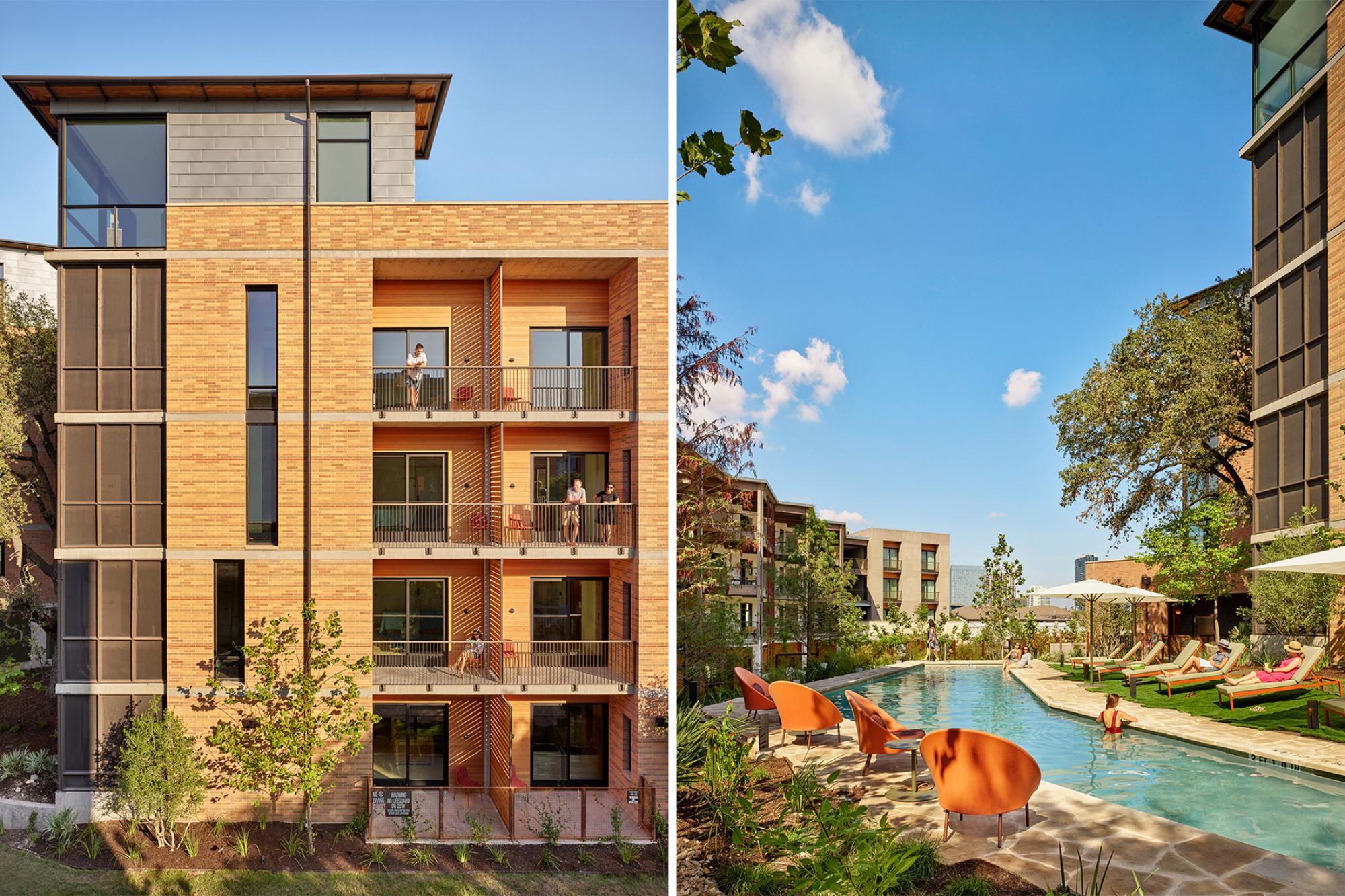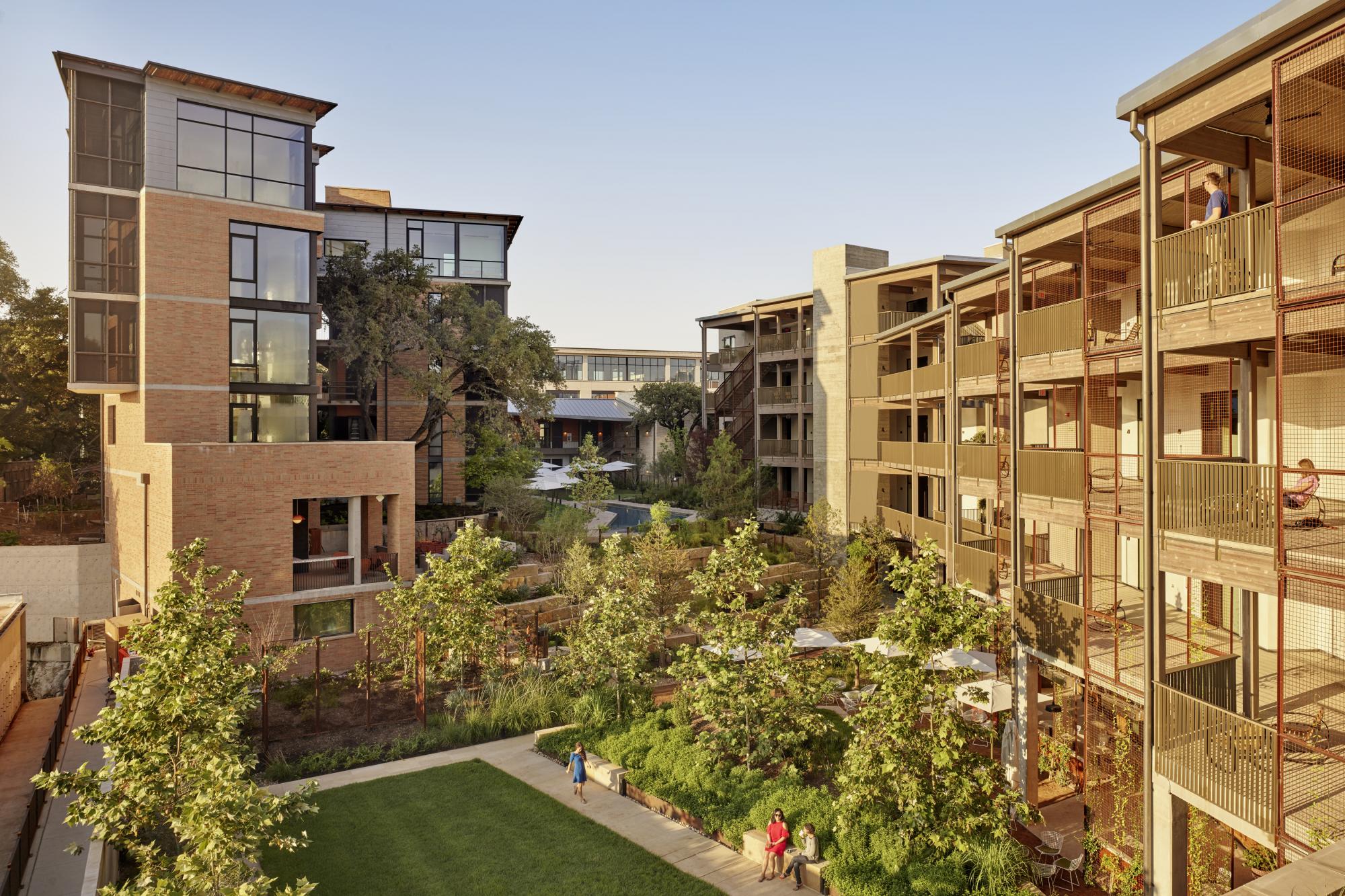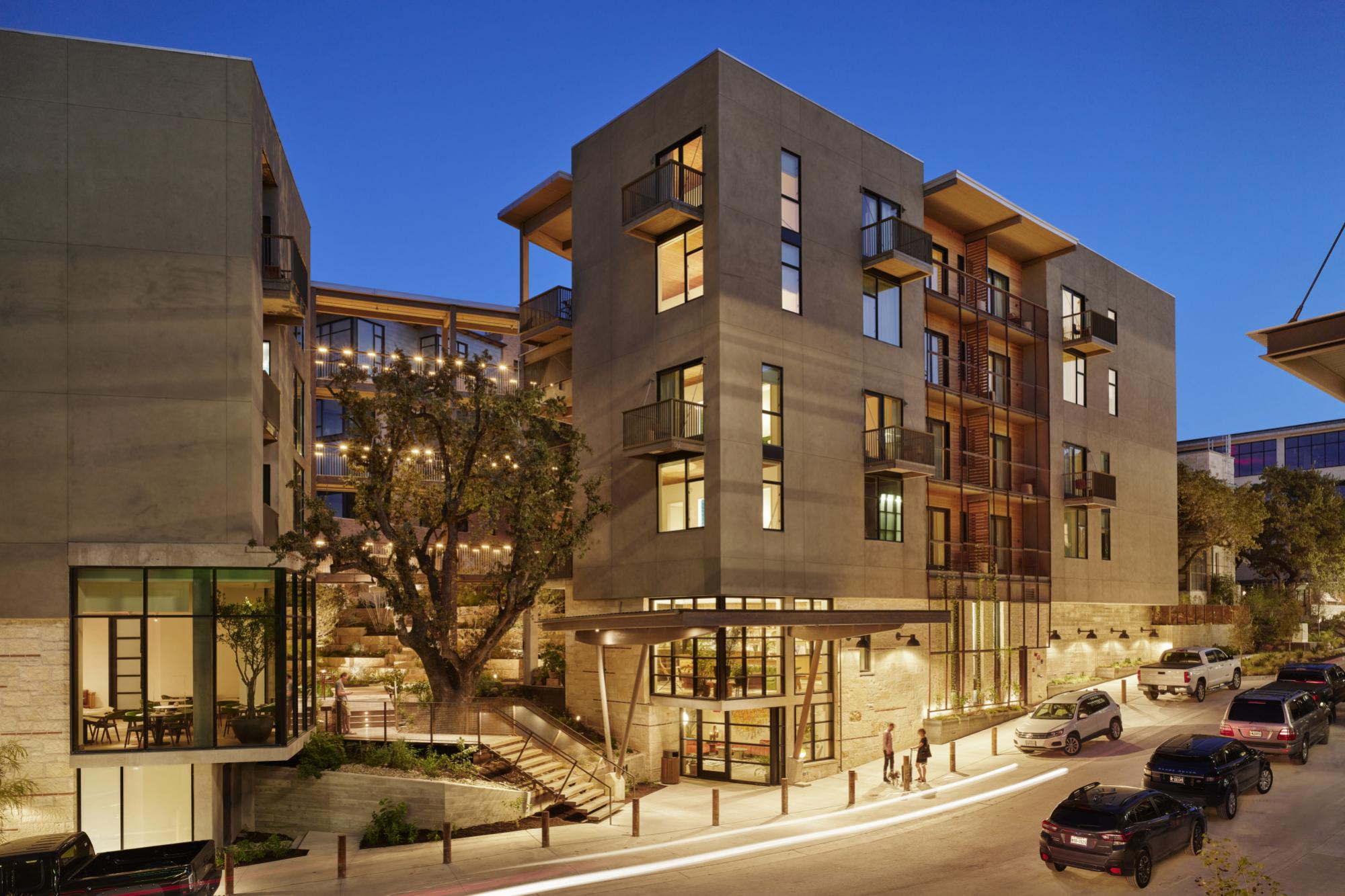 Hotel Magdalena
This new boutique hotel and residences sits in the heart of downtown Austin. It is  the first mass-timber, boutique hotel constructed in North America. The structural system reduces the energy of the structural components by using renewable materials and limits the carbon use intensity during the construction process by drastically shortening construction time. The 5-building complex was designed around the existing Live Oak heritage trees, which become the focal points for outdoor gathering spaces and private suite gardens. All rainwater on site will be collected in underground cisterns and will be used to meet all irrigation demands for the landscape, which emulates the spring fed rivers in the Hill Country around Austin. The hotel includes a ground floor restaurant, swimming pool, outdoor pool bar, and event space that all integrate into the central courtyard terraces. Hotel occupants access their rooms via large, outdoor wooden porches, encouraging occupants to spend time outdoors and to engage with other hotel guests.
10038_P_N15_board.jpg
10038_P_N32_board.jpg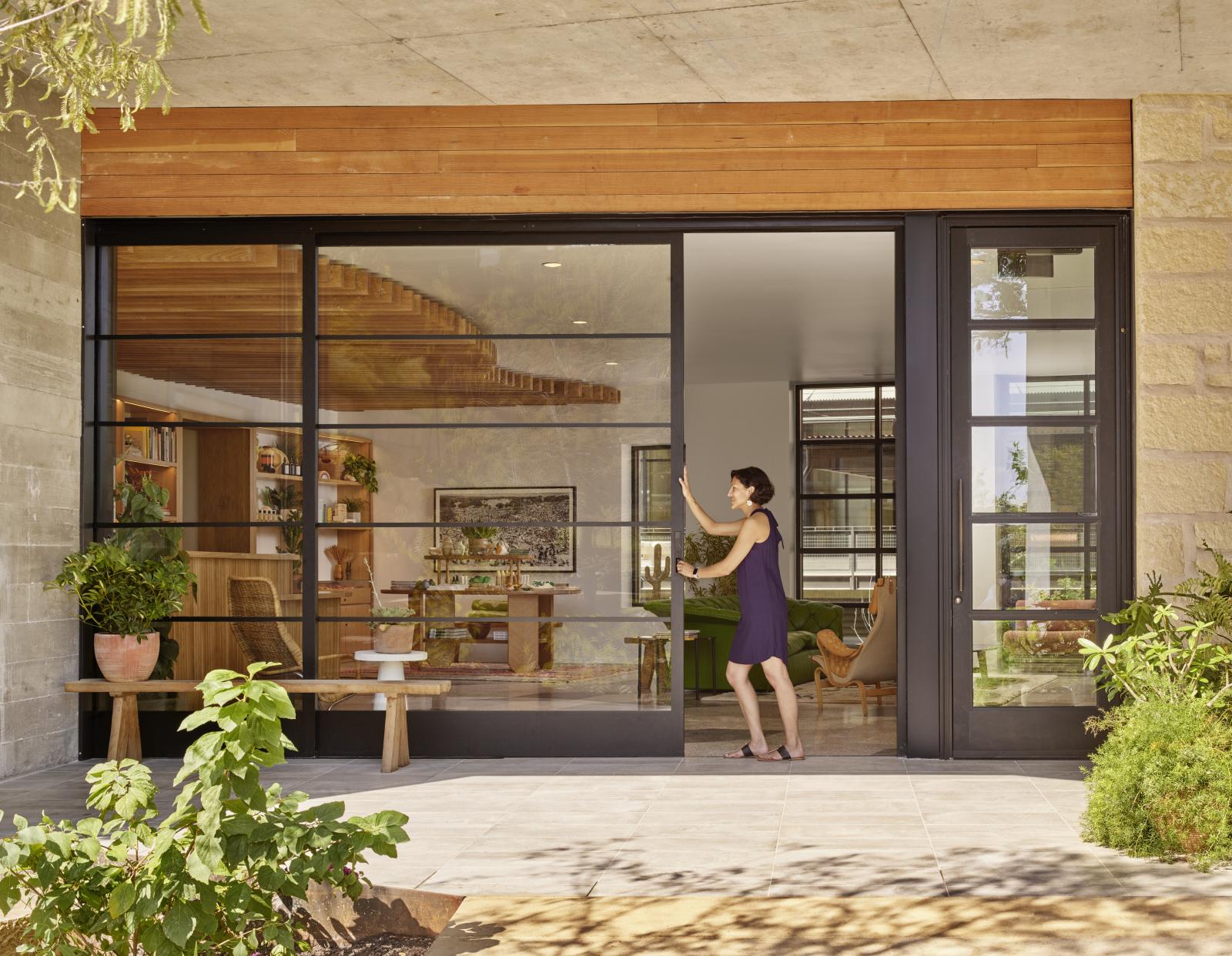 10038_P_N27_board.jpg
cafe-vertical.jpg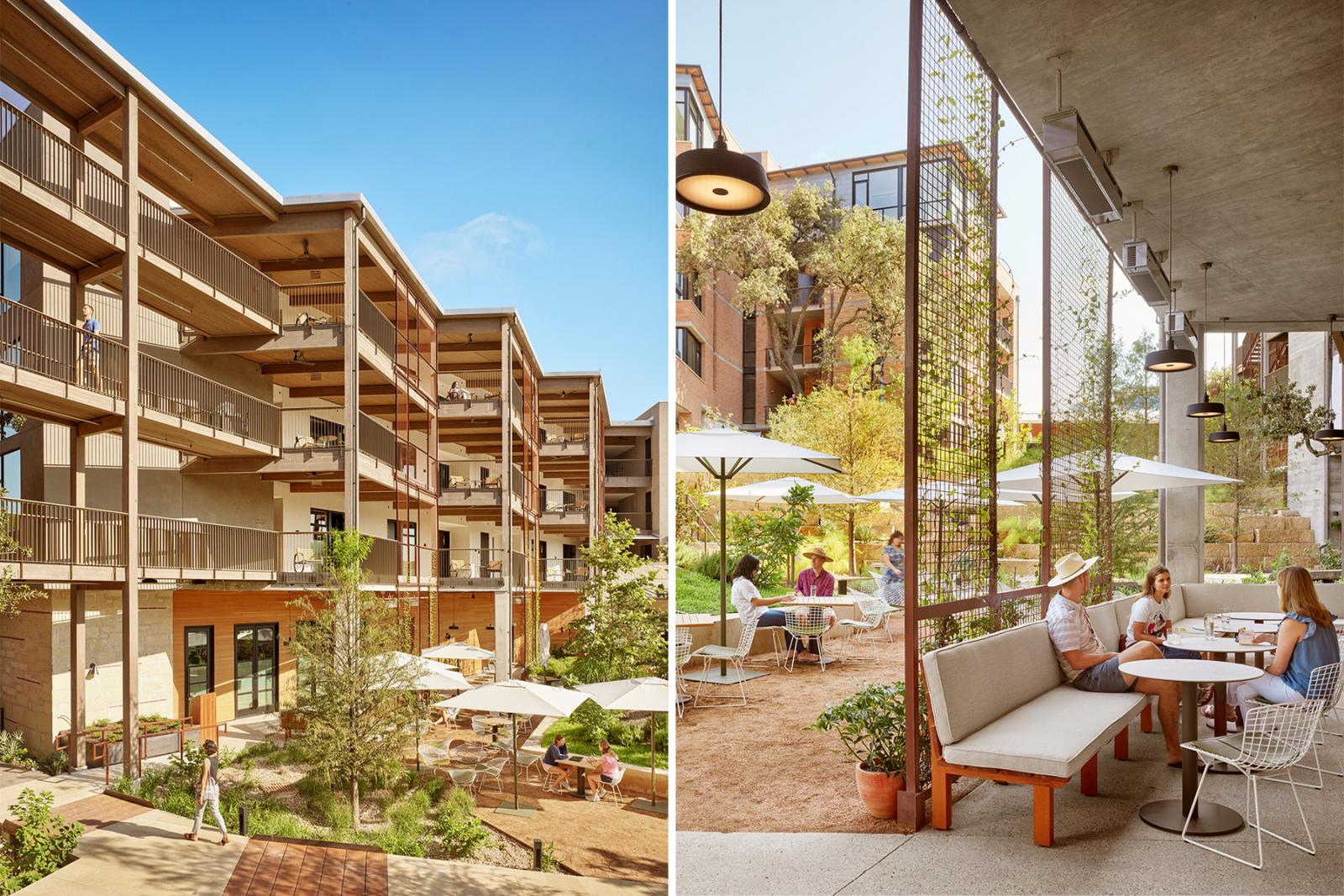 bridge_verticle.jpg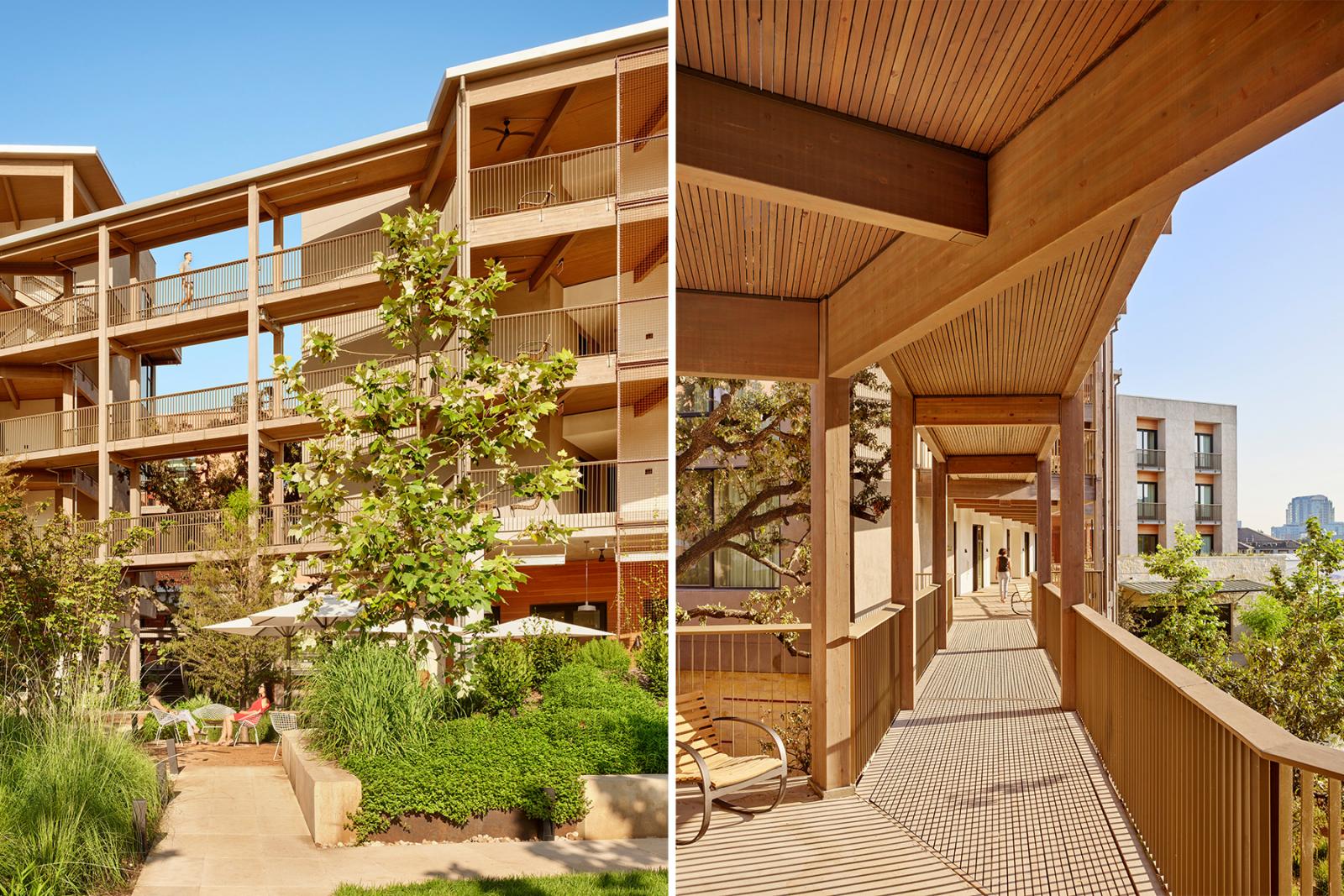 verticle_Pool.jpg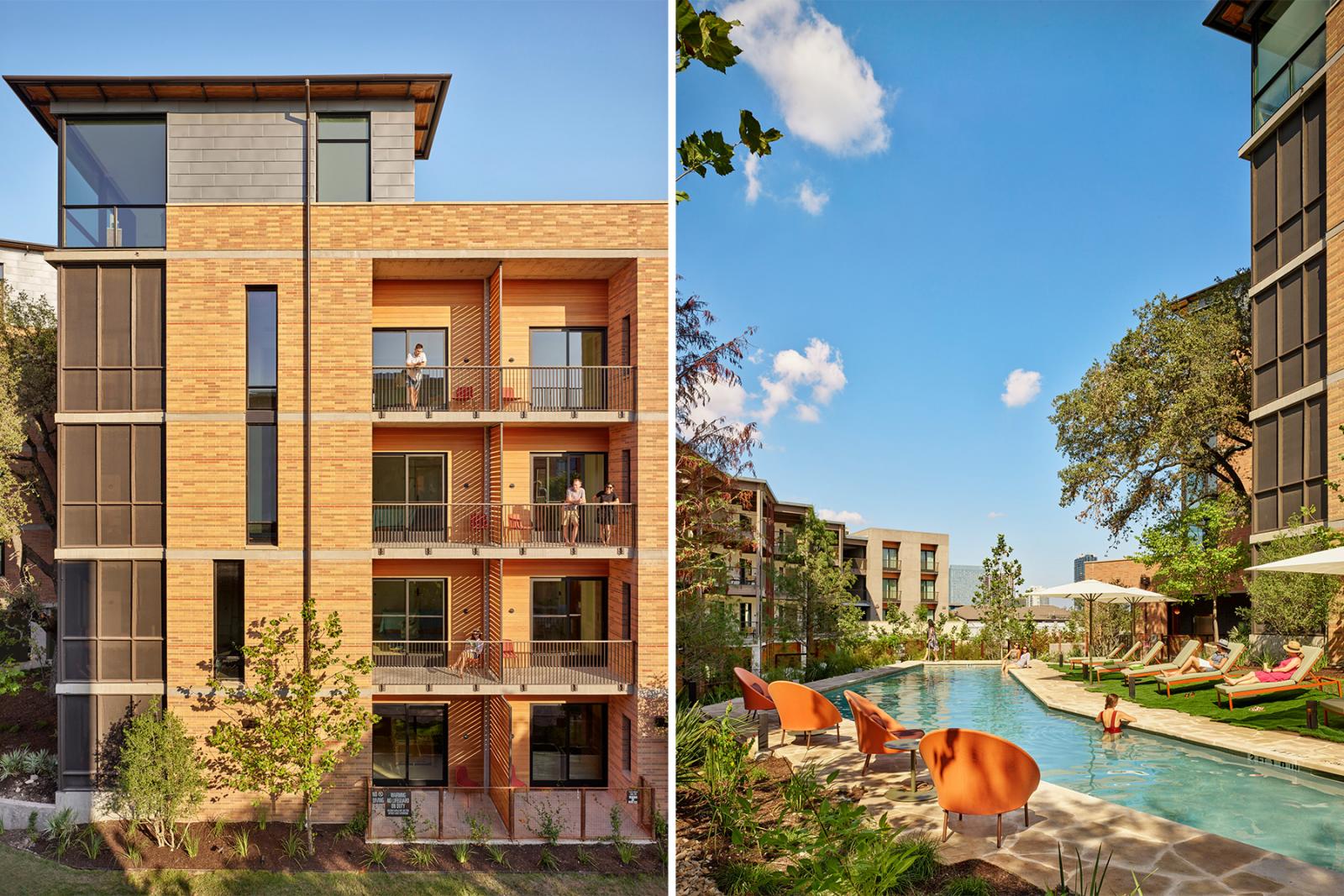 10038_P_N17_board.jpg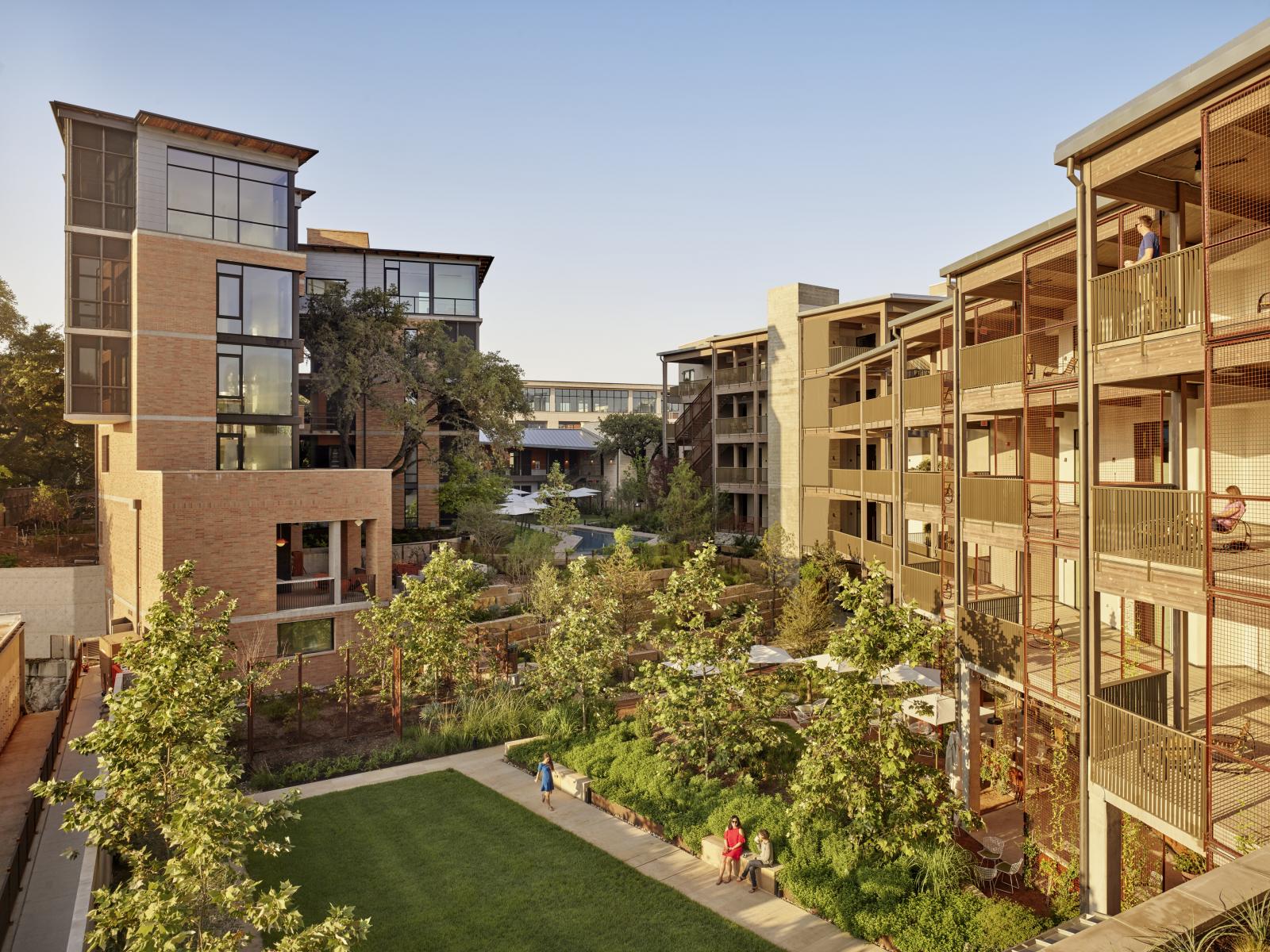 10038_P_N16_board.jpg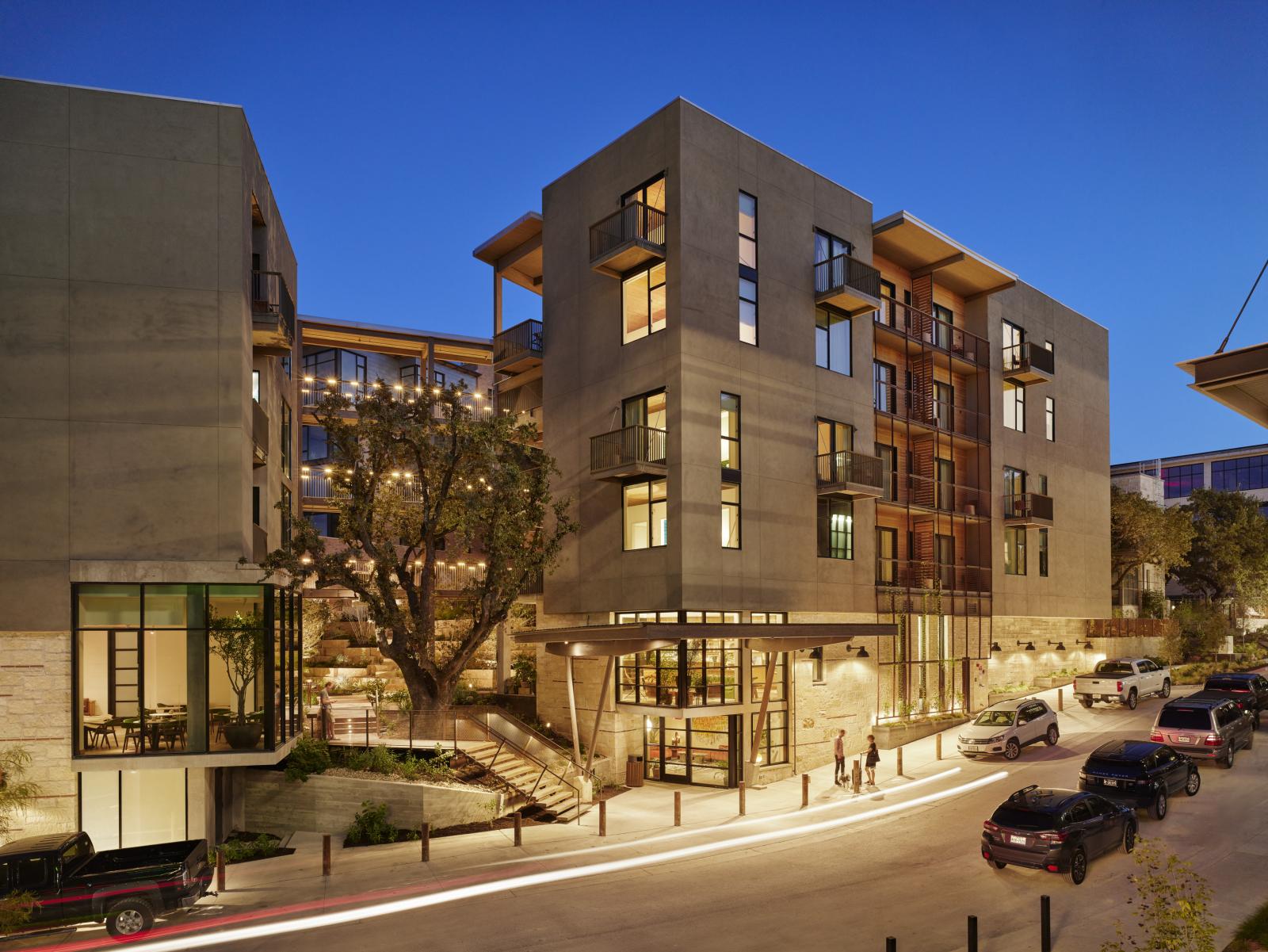 Awards
AIA San Antonio Citation Award
Project Size
Conditioned: 73,735 sq. ft.
Unconditioned: 29,523 sq. ft.
Landscape Architect: Ten Eyck Landscape Architects
Civil: WGI
Structural: Architectural Engineers Collaborative
Heavy Timber Structural Engineer & Fabricator: StructureCraft Builders, Inc.
MEP: Integral Group
Lighting: Mazzetti
Rainwater Harvesting: Bio Habitats
Acoustics: BAi
Kitchen: Cosper & Associates, Inc
Waterproofing: WJE
A/V: Engineering Plus, LLC
Photography: Casey Dunn